If you want to advance your career as a personal banker, then creating your own banking portfolio website can be a total game-changer for you. Having a personal banking portfolio can help you to highlight your expertise and add social proof, eventually bringing new clients without even knowing them in person. So, if you are interested in starting your own banking website, this complete guide is just what you need.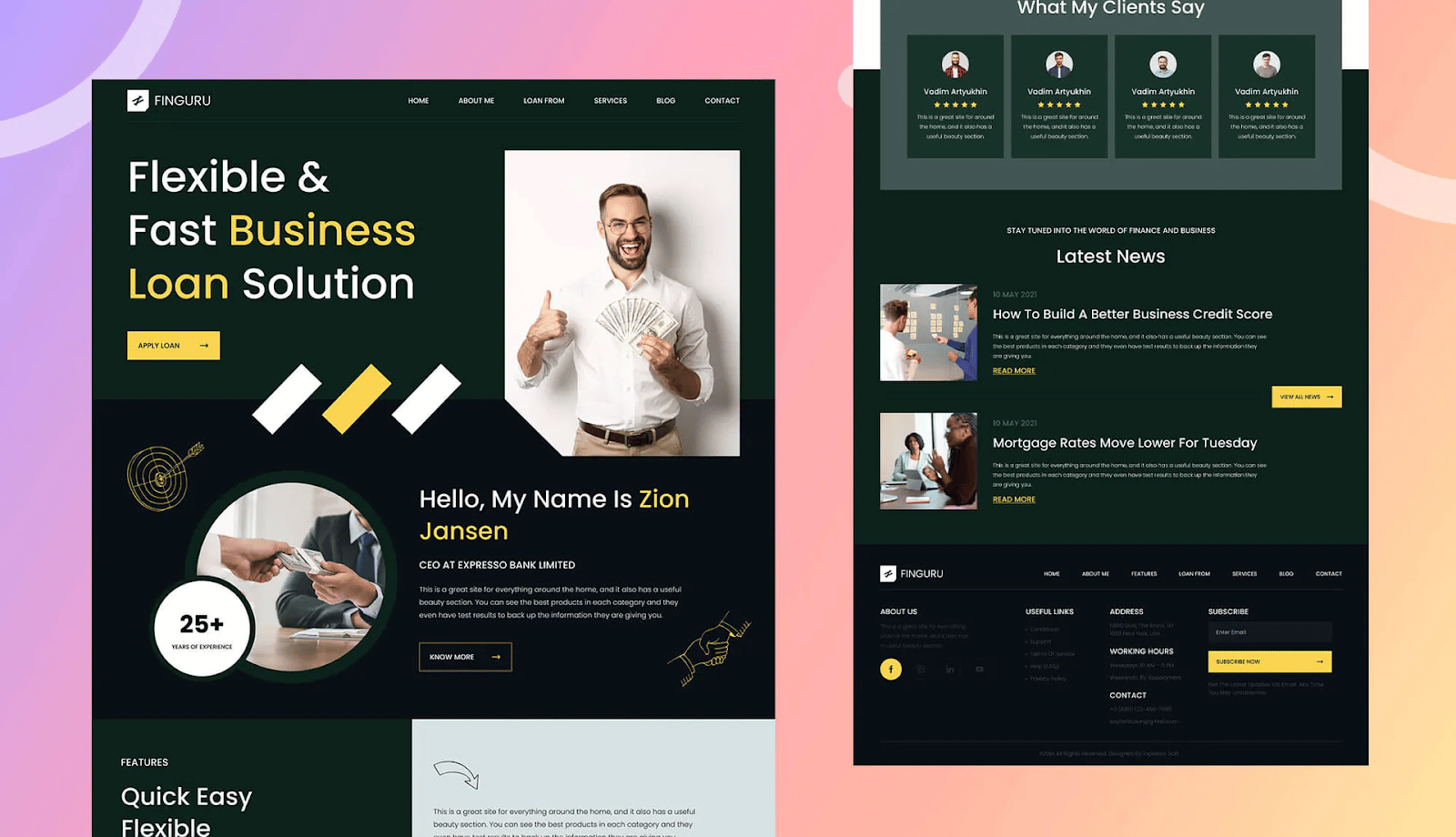 You can now effortlessly create a personal portfolio website regardless of what your career path may be – banker, financial specialist, tax auditor, or anyone with a background in financial banking. Even if you do not have the technical expertise needed in website building, we have got your back. In this blog, we will walk you through how you can build a banking portfolio website without any hassle. So, let's dive into the main parts of today's blog below.
⭐ Top Advantages Of Having A Personal Banking Portfolio Website
In today's world, solo bankers, like any other businesses or professionals, need to establish a strong and powerful digital presence to make a name for themselves. If you want to do the same, creating your own portfolio online can be one of the best strategies. Let's take a glimpse of the top benefits of creating a personal portfolio website for you, as a financial specialist or banker, before we get started.
➡ Let The Visitors Know Your Services
Personal bankers can offer different sorts of financial services to their clients. From bank loans to investment services, they are known to offer a wide range of assistance to their clients. With a banking portfolio website, you can display all your services in an efficient way that instantly attracts and engages any onlookers. After visiting your website, your potential clients can easily get to know your service without even talking to you and exploring all that you have to offer.
➡ Showcase Social Proof Of Your Credibility
If you have a website, showing your testimonials can easily build trust among your potential customers. With social proof, you can generate credibility, which will, in turn, increase your conversion rate. So, your reputation will grow and you can find more clients than before.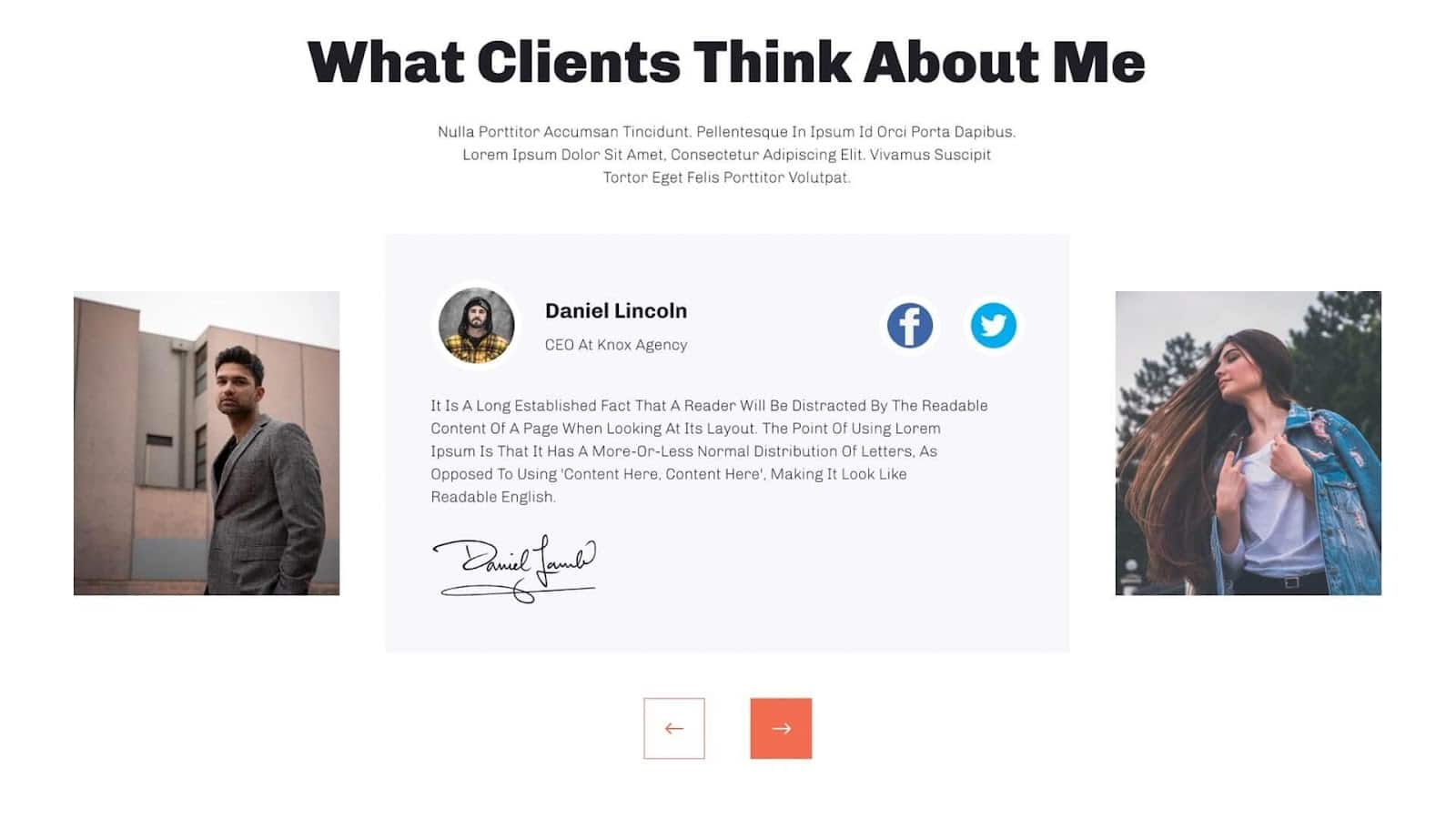 ➡ Acquire More Clients From Online
Nowadays, people search for almost everything online when they are in need of anything. Using search engine optimization (SEO) strategies, you can easily rank your website high on search engines and find clients for the services that you provide from different parts of the country. Besides, with web marketing, you can connect with a wide range of potential customers and supercharge your business and career.
⚡ 5 Things That Every Banking Portfolio Website Must Include
When it comes to banking websites you need to be very serious about your web design because it is the very essence of converting website visitors into regular clients. You need to keep your web design professional and at the same time eye-catchy for the visitors to instantly grab attention. Here are the 6 things that you should keep in mind to build a creative portfolio website below:
➡ An Instant Attention-Grabbing Header/Hero Section
While creating a personal portfolio website, you need to design an attention-grabbing header section first. Right after landing visitors on your website, you need to catch their attention and let them know what you are offering them. With a professional-looking website Header or Hero section, you can convert your visitors into customers at ease.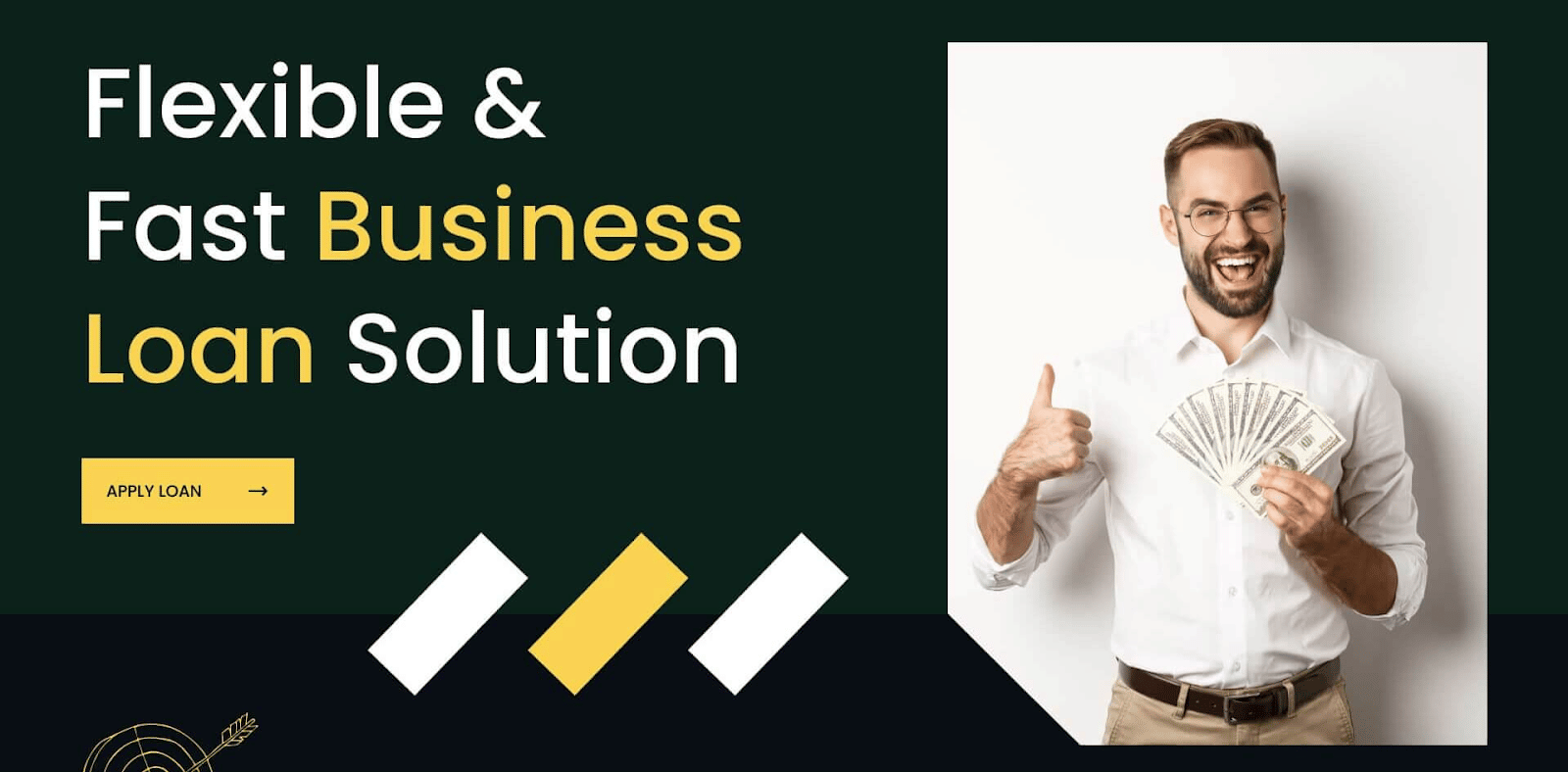 ➡ Introductory Section Displaying Your Specialties
On your personal portfolio website, you need to introduce yourself to your clients and tell them about your specialty, especially if you're just kickstarting your career. So, while designing your digital portfolio websites, you have to keep an engaging introductory section to let your customers know about yourself.
➡ Interactive Service Details With CTA Buttons
In your banking portfolio, you have to showcase your service details in an elegant way to convert your visitors to customers, as we have mentioned earlier. Therefore, you should add a dynamic service details section with Call-To-Action (CTA) buttons that users can easily explore through and take action with, easily.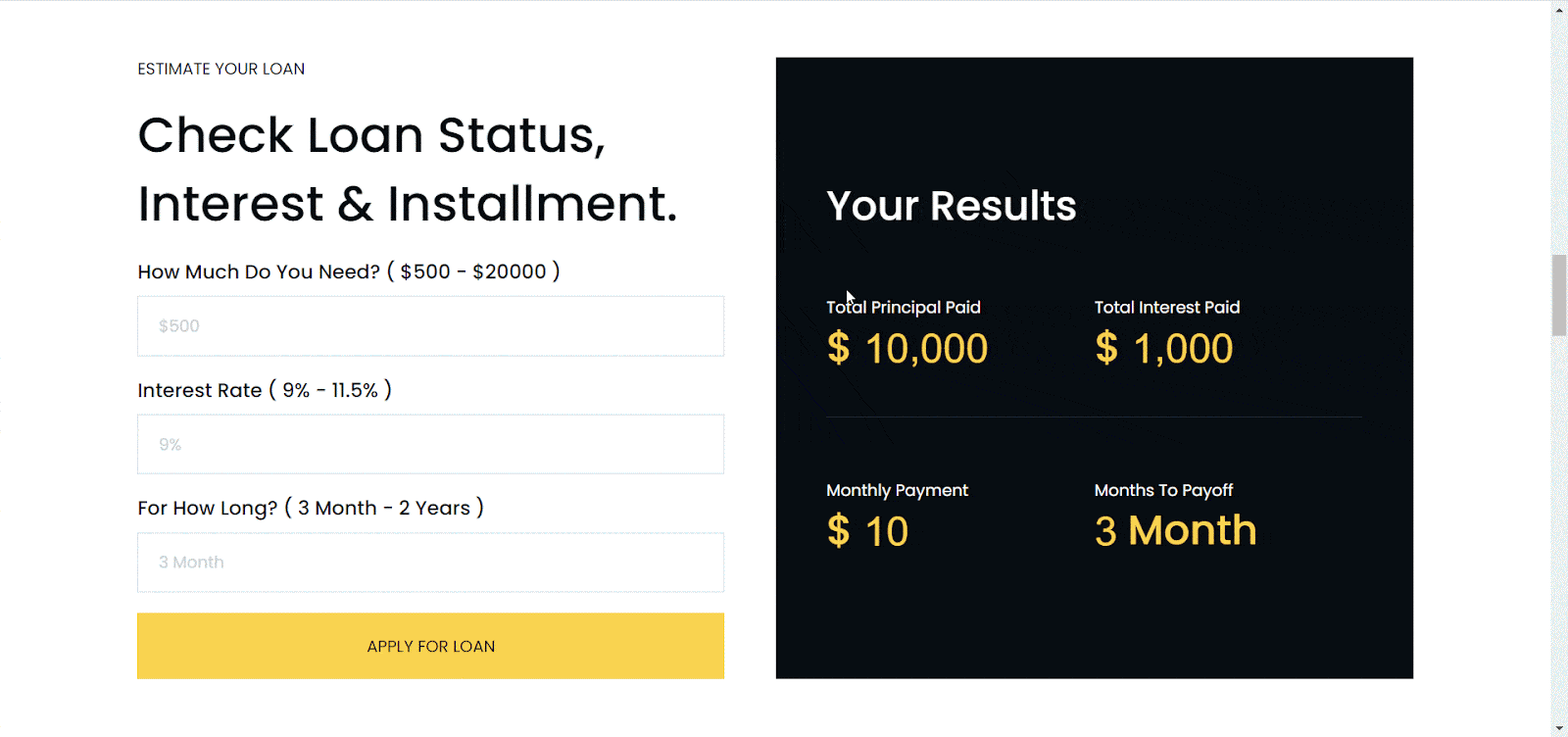 ➡ Testimonials & Blog Section
Also, as we have already mentioned, social proof is very important to acquire clients and establish the credibility of your experience in the field as well as your excellent services. With a stunning testimonials section, you can easily gain the trust of your visitor.
In addition, having a blog section can easily boost your search engine rankings while sharing financial tips with your visitors, the latest news, projects you have recently worked on, and much more.
So, adding these two sections to your portfolio webpage can both help to easily build credibility and enhance your reputation in the industry and community.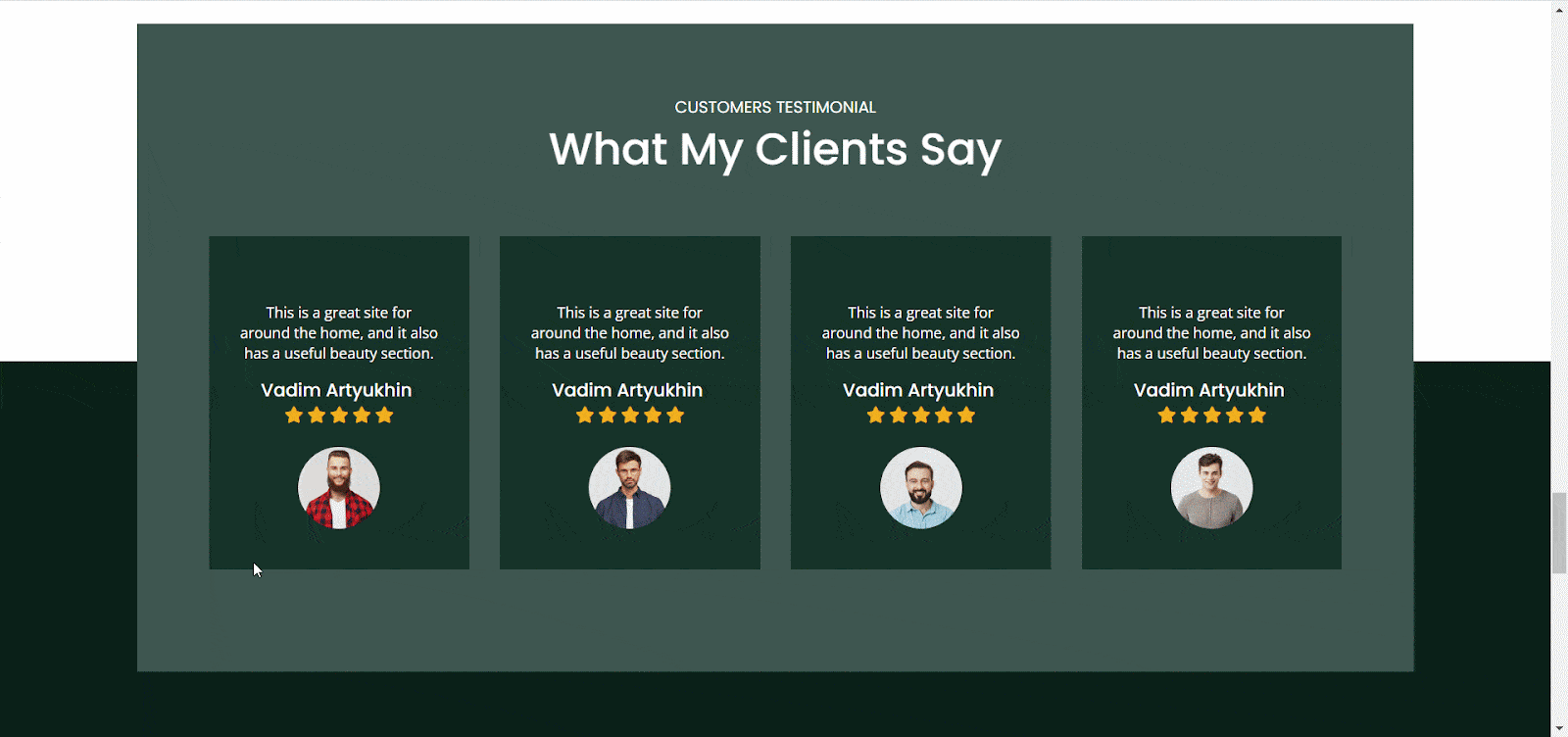 ➡ Dynamic & Responsive Contact Page
Your customers may have a lot of queries about various things – your services, particular charges, or even more. So, you must create a responsive contact page on your website to let your customers reach out to you easily. To make yourself more available to users, you can also add a contact form on your site to manage appointments without any trouble.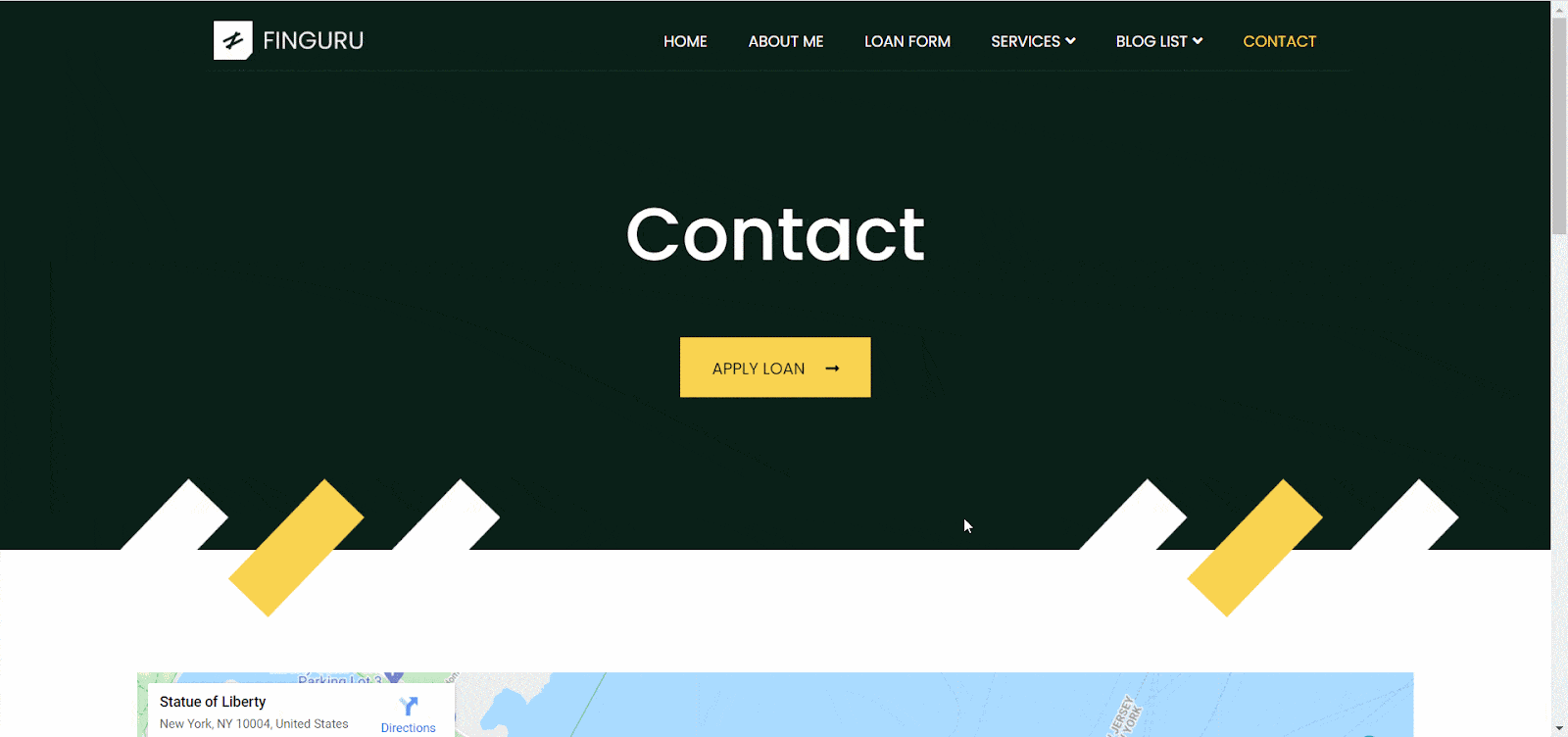 ⚙️ How To Make A Good Portfolio Website For Banking In 5 Minutes?
To build your banking portfolio website, first of all, you need to choose a website-building platform that can offer you the best web designing experience. For a web portfolio on banking, WordPress can be the ideal option.
However, before that, you need to pick a domain name for your website. Your domain name should be related to the service that you are offering and one that sets you apart from all the competition.
Once you have chosen your domain name, now you need to select the best managed hosting service to acquire space on the internet for your banking website. With managed hosting, you don't have to worry about any installation or security updates.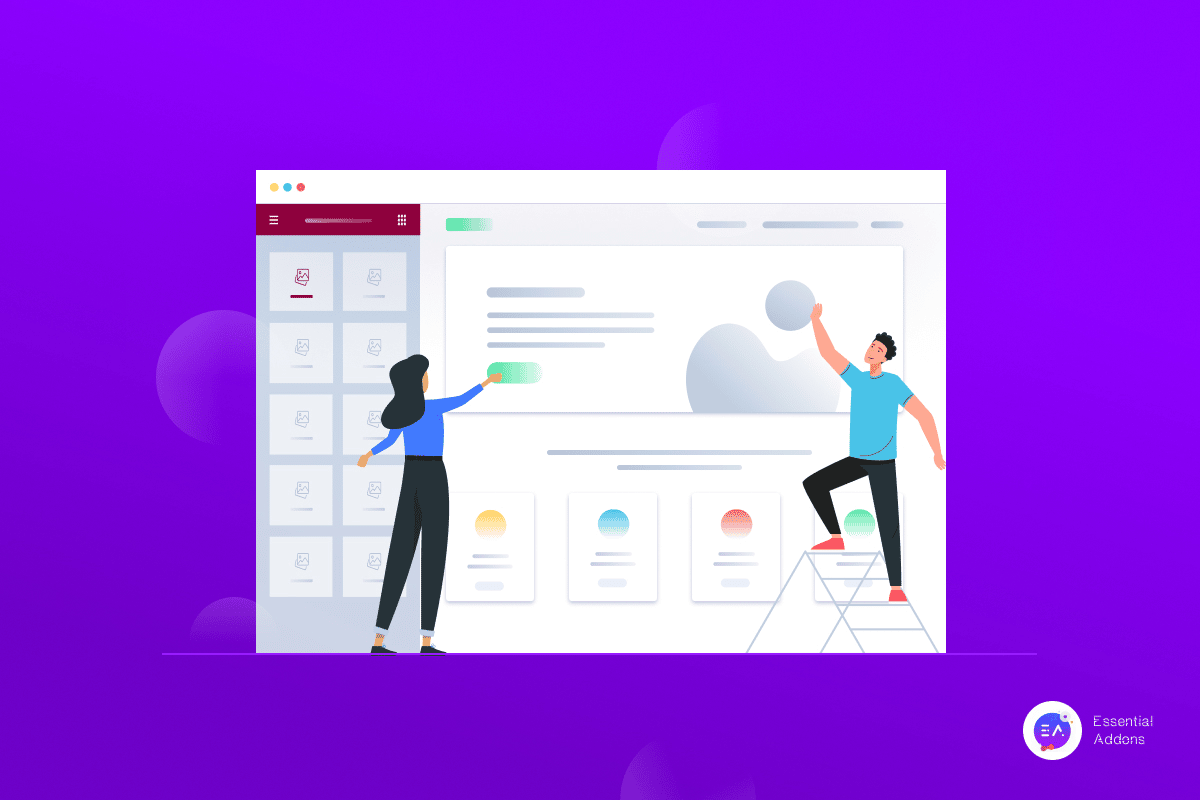 🎯 Things You Need To Create Your Banking Portfolio Website Without Coding
Once you are through with the steps mentioned above, you can build an outstanding WordPress portfolio website within a couple of minutes. For the purpose of creating your banking portfolio without any coding, we will use a personal website template from the ultimate templates library, Templately.
As we are creating a banking portfolio website, we will use FinGuru – Personal Website Template For Bankers to build an amazing personal website. This template is an Elementor ready template pack that you can use to create a website with just a few clicks. This high-converting personal website template offers a fully responsive design with 8 stunning landing pages.
Also, it comes with an elegant design and interactive call-to-action buttons. You can easily showcase your services and provide social proof to your visitors, and use this outstanding template to create every section of your engaging portfolio.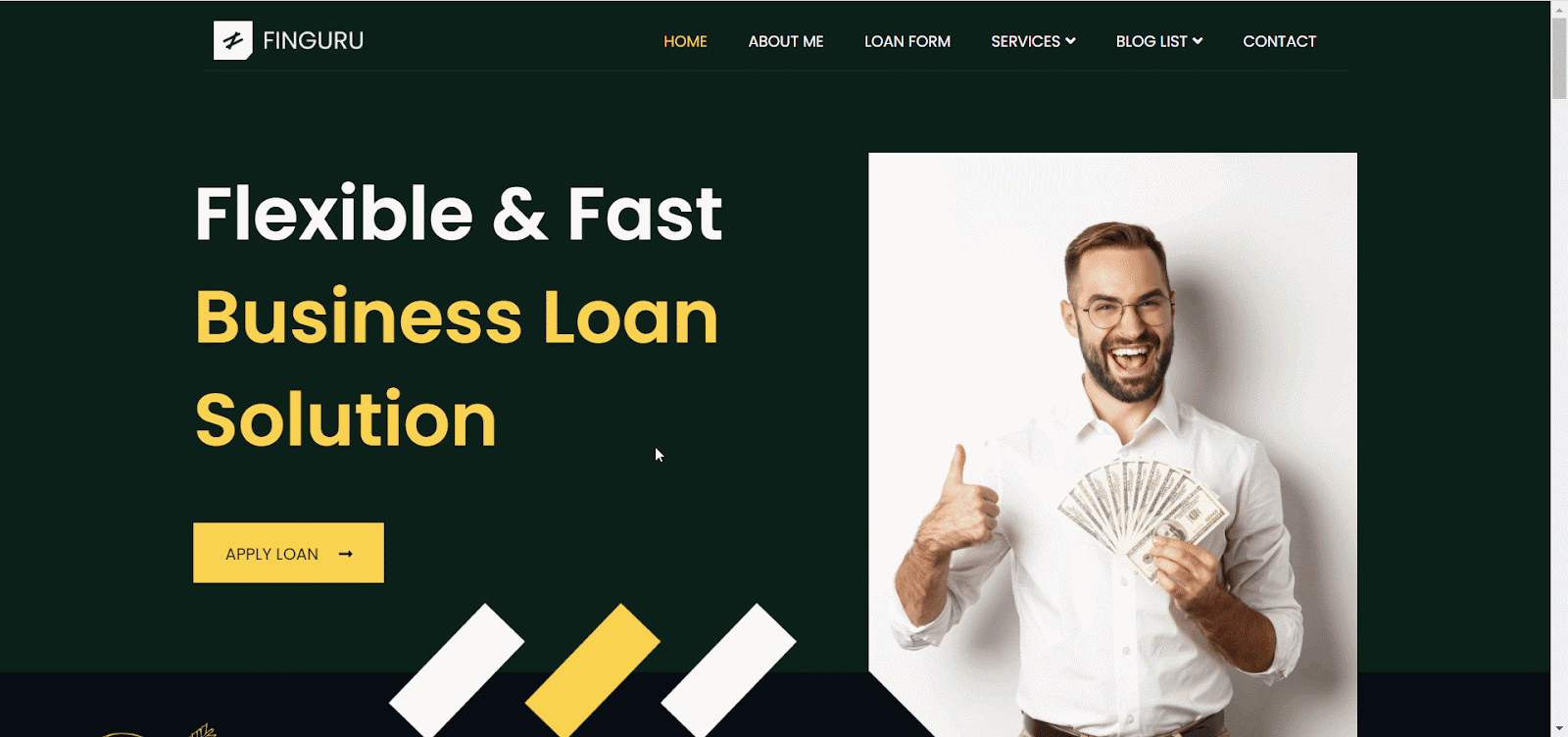 In addition, it comes with all the necessary blocks that you need with full customization options. So, using this banking website template, you can easily create your personal portfolio within a few seconds and add all stunning personal touches to it to separate your site from all the competitors. To use this best personal website template, you need to download and install the following WordPress plugins first:
⚡ Elementor: The most popular website builder to create stunning web pages without any code. Using its revolutionary drag-and-drop feature, you can create an amazing personal website for bankers at ease. To build a portfolio website, we will use an Elementor template which will reduce website building time by a huge margin.
⚡ Essential Addons for Elementor is the ultimate widget library for Elementor Website Builders. It comes with 80+ interactive widgets and extensions to build stunning websites. With more than 1 million happy users, Essential Addons can supercharge your Elementor web-building experience easily.
⚡ Templately offers more than 2200 WordPress website templates to create your website with just a single click. Using these templates, you can design stunning web pages without any hassle. With more than 1 million happy users, Essential Addons can supercharge your Elementor web-building experience easily.
⚡ Fluent Form comes with elegant contact forms for free. You can create high-converting contact forms using it. The FinGuru – Personal Website Template For Bankers contact page is built with this WordPress plugin. So, you have to download and install it before moving to the step-by-step tutorial section.
Step 1: Insert FinGuru – Personal Website Template For Bankers From Tempately
First, to create a new page on your website, navigate to the WordPress dashboard and make a new page, then click 'Edit with Elementor'. Once the page opens in the Elementor editor, click on the 'Templately' icon and search the 'FinGuru – Personal Website Template For Bankers' as shown below.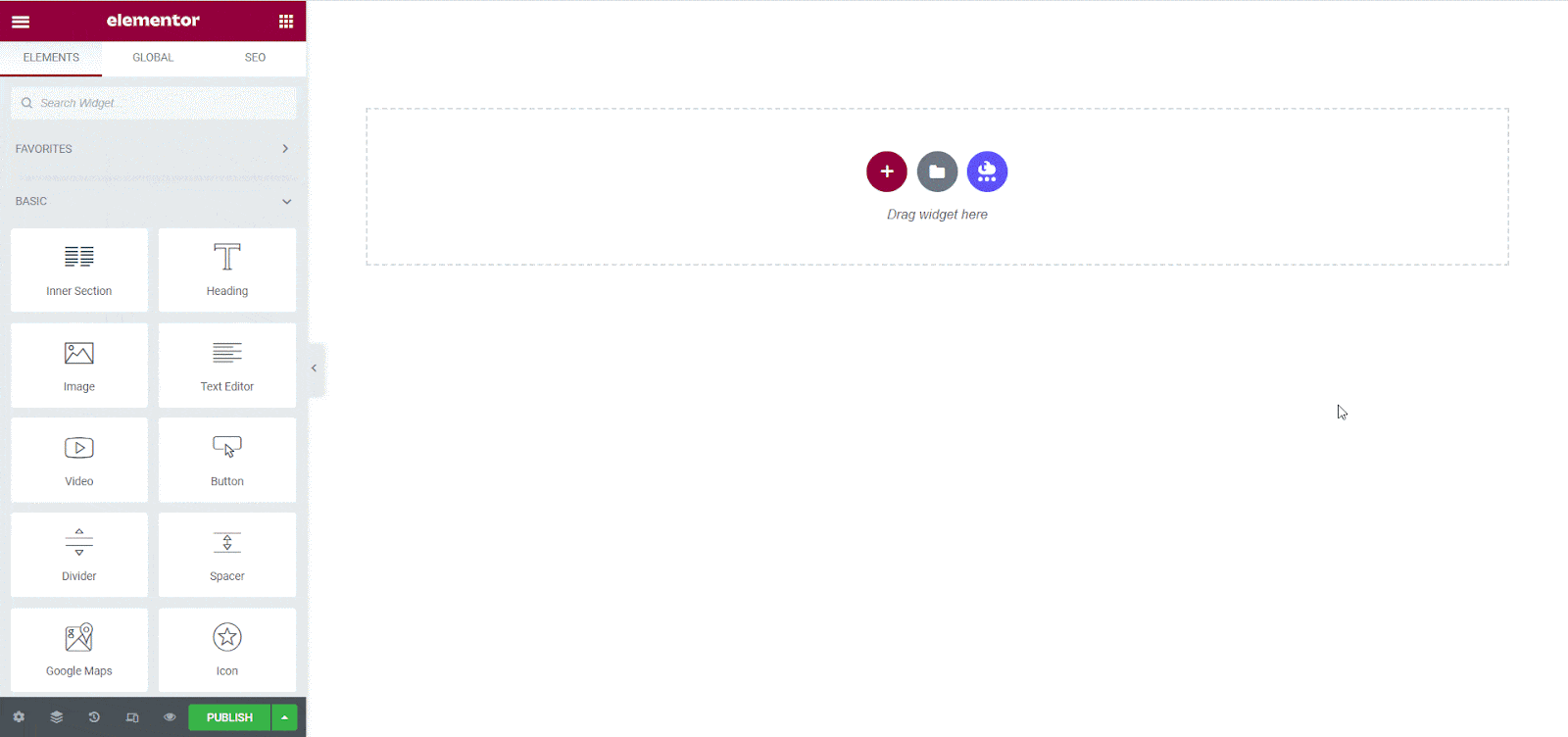 To create a complete banking portfolio landing page, start off by inserting the 'FinGuru Header' on your Elementor Editor. Simply click on the 'Insert' button, and it will be added to your financial advisor portfolio within a few seconds.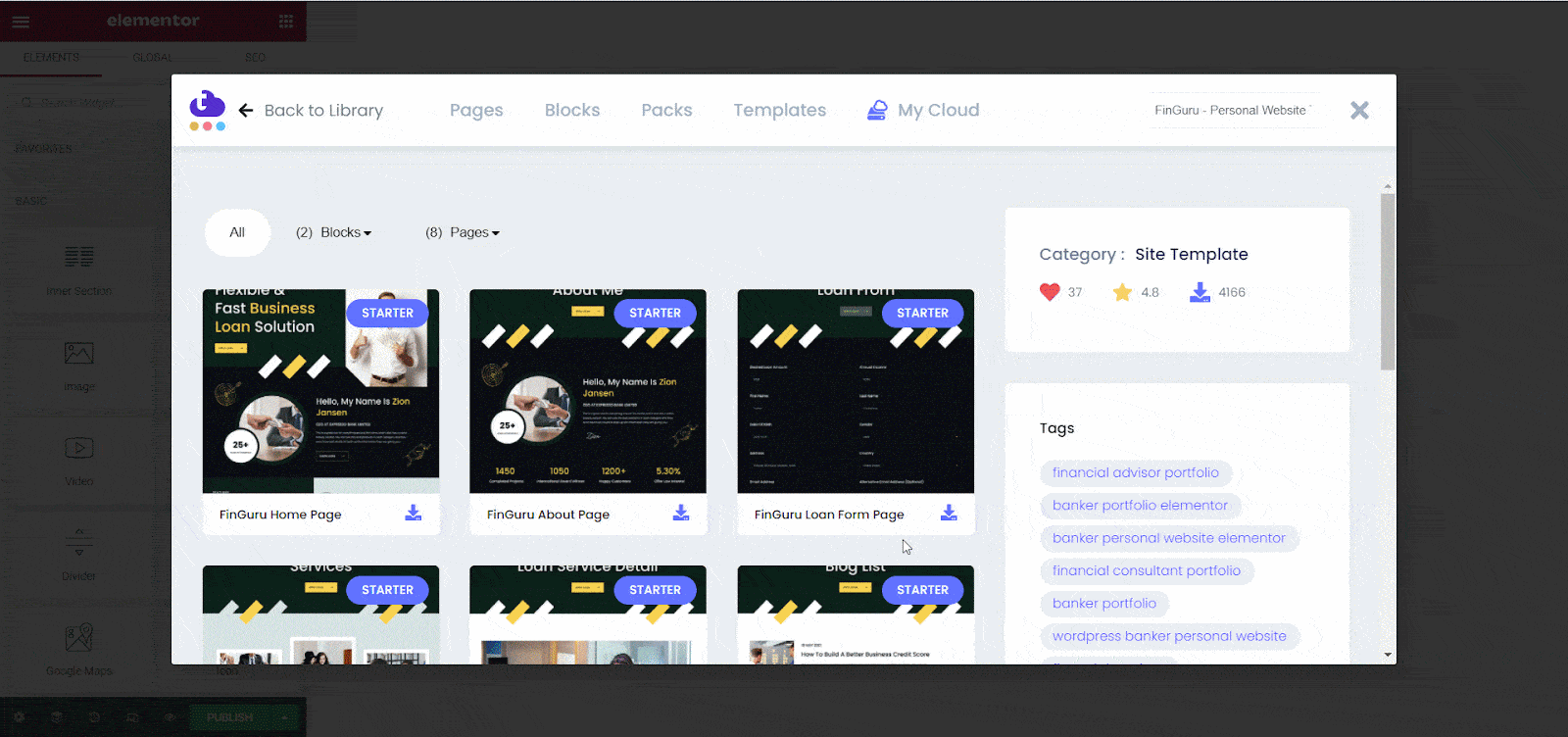 Now, you have to insert the 'FinGuru Home Page' on your website using the same method. Just click on the 'Insert' button and it will be activated on your website.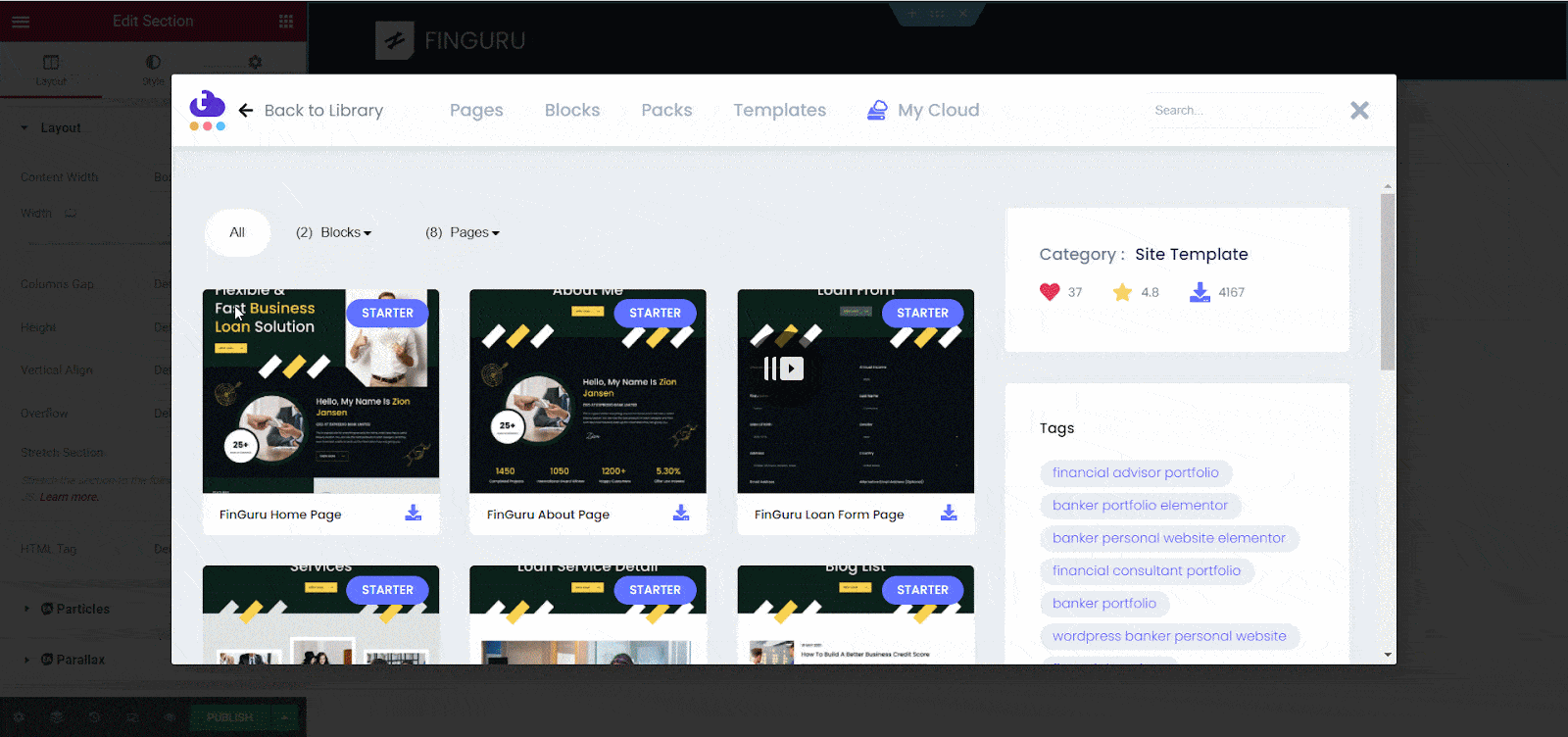 Lastly, you need to add the 'FinGuru Footer' on your website. Similar to the other section, you just need to click on the 'Insert' button to add the footer to your website.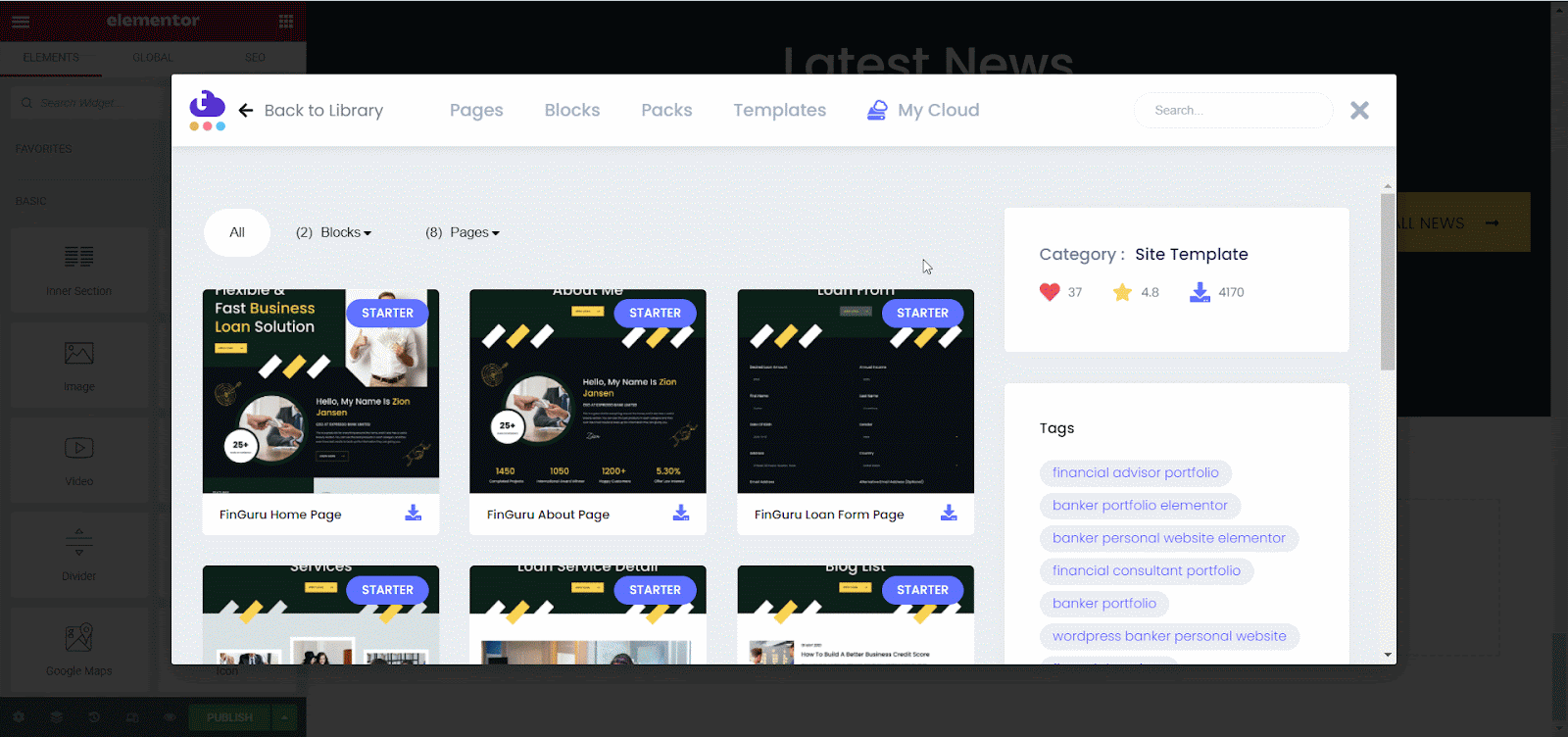 Using similar steps, you can add any other landing page to your site to make a complete portfolio that drives organic traffic and conversion rates.
Step 2: Customize This Personal Website Template With Your Contents
Once you have added this banker personal website template on the Elementor page builder, now you can tweak any section by simply clicking on it. You can delete or add any section on your webpage using the Elementor and Essential Addons for Elementor widgets.
You can even add custom content and colors, to make your portfolio true to your personal style and branding.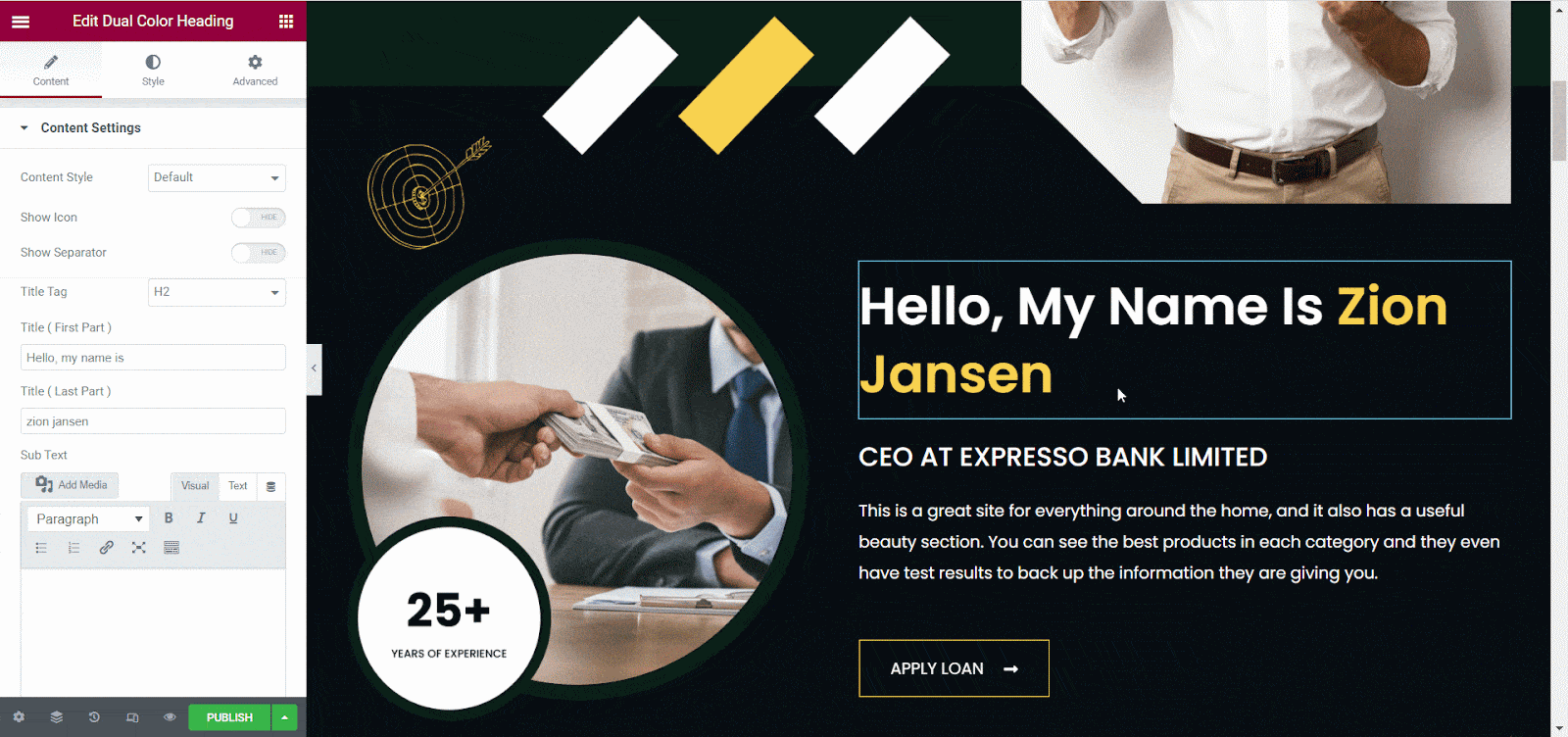 Step 3: Time To Publish Your Banking Portfolio Website
Once you are done with customization, you can click on the 'Publish' button to make this portfolio page live on your website. This is how you can a banking website with just a few clicks. If you still face any difficulties while adding this personal website template, you can contact Templately dedicated support team any time.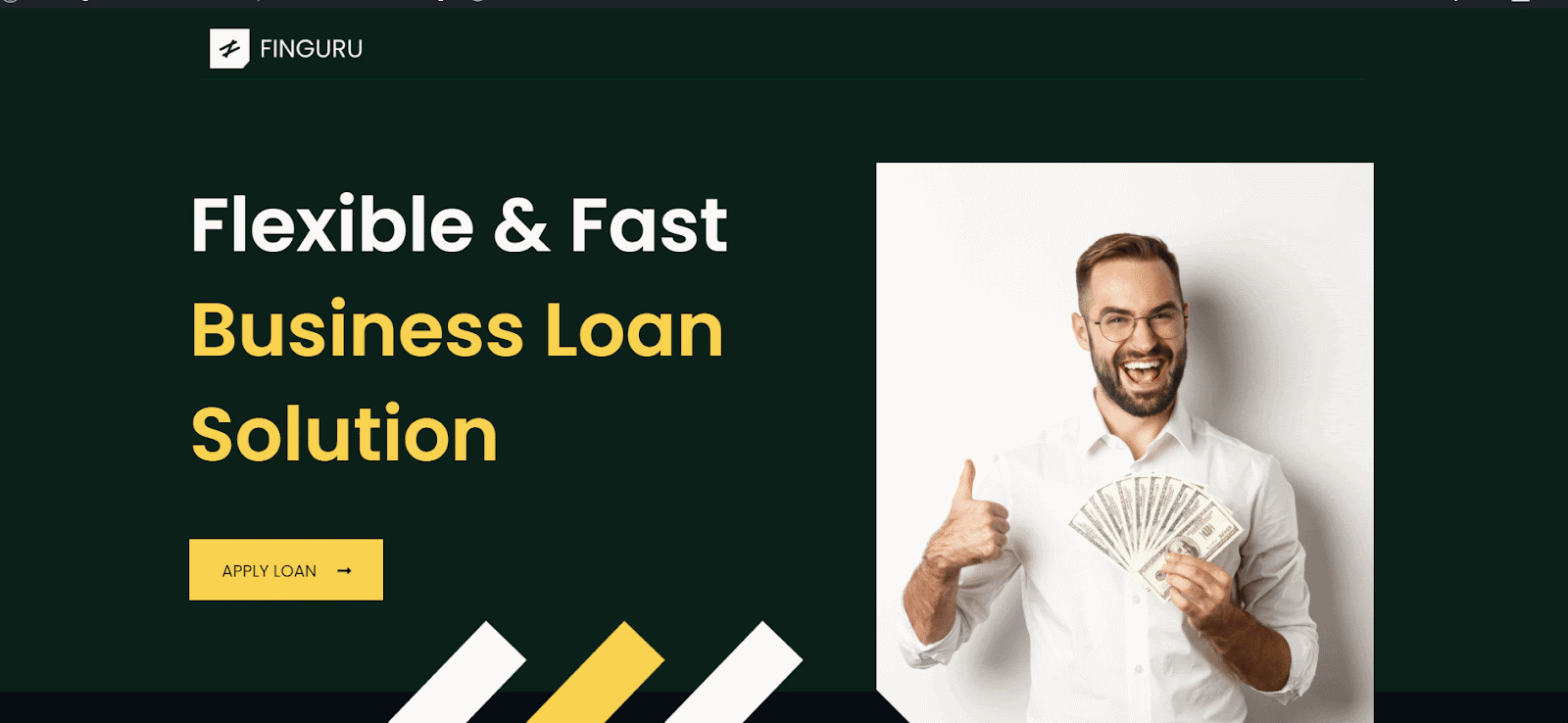 ⚡ Bonus: Tips To Drive New Customers To Your Banking Portfolio Website
Once you have your personal portfolio website for your banking specialist career, now is the time to find visitors to keep getting new clients. Here are the 3 quick tips that will help you to get more visitors to your website below:
⭐ Search Engine Optimization (SEO)
First of all, you need to apply SEO strategies to get visitors to your website. You can share creative content, frequently asked questions, testimonials, problem-solutions blogs for your customers, etc. to drive traffic to your website. It could be the most cost-effective way to bring visitors to your website.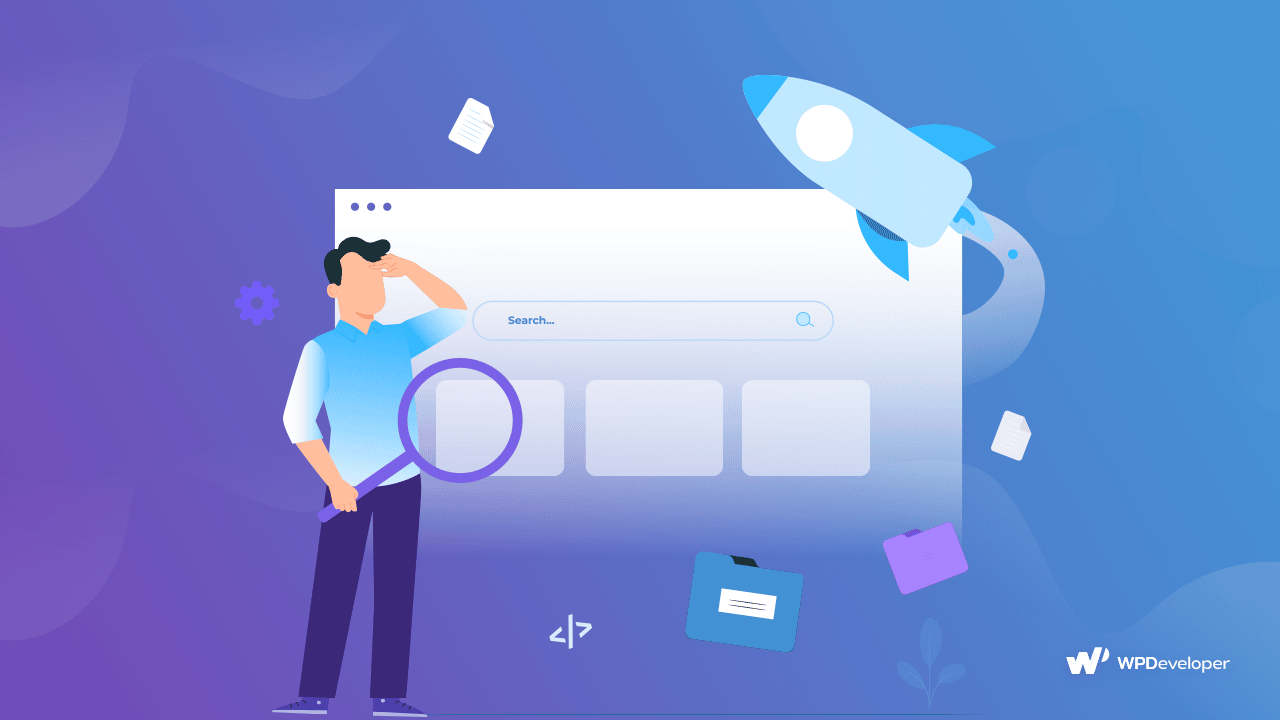 ⭐ Social Media Marketing (SMM)
Using social media, you can easily establish your brand identity and drive traffic to your website easily. You should connect with people on social media and share your content from your website regularly to bring new customers to your personal portfolio website.
✊ Create Your Banking Portfolio Website Today With Templately
While building your banking portfolio website, a personal website template from Templately can save you additional money and time. Using this WordPress website template platform, you can create a creative portfolio website without any hassle. So, install & activate Templately on your website now and build your free portfolio website in no time.
Have you found our blog useful? If you want to get more useful tips and tricks to build your website, you can subscribe to our blog now. Also, don't forget to join the Facebook Community with other Templately users.