If you are using your smartphone while reading this blog, would you stay on this page if the layout becomes distorted? Definitely not! Similarly, visitors won't stay on your website if the contents are not properly presented. Thus, mobile optimization is extremely important for any website to reduce bounce rates and increase conversion rates. Dive into the blog to learn more about mobile optimization.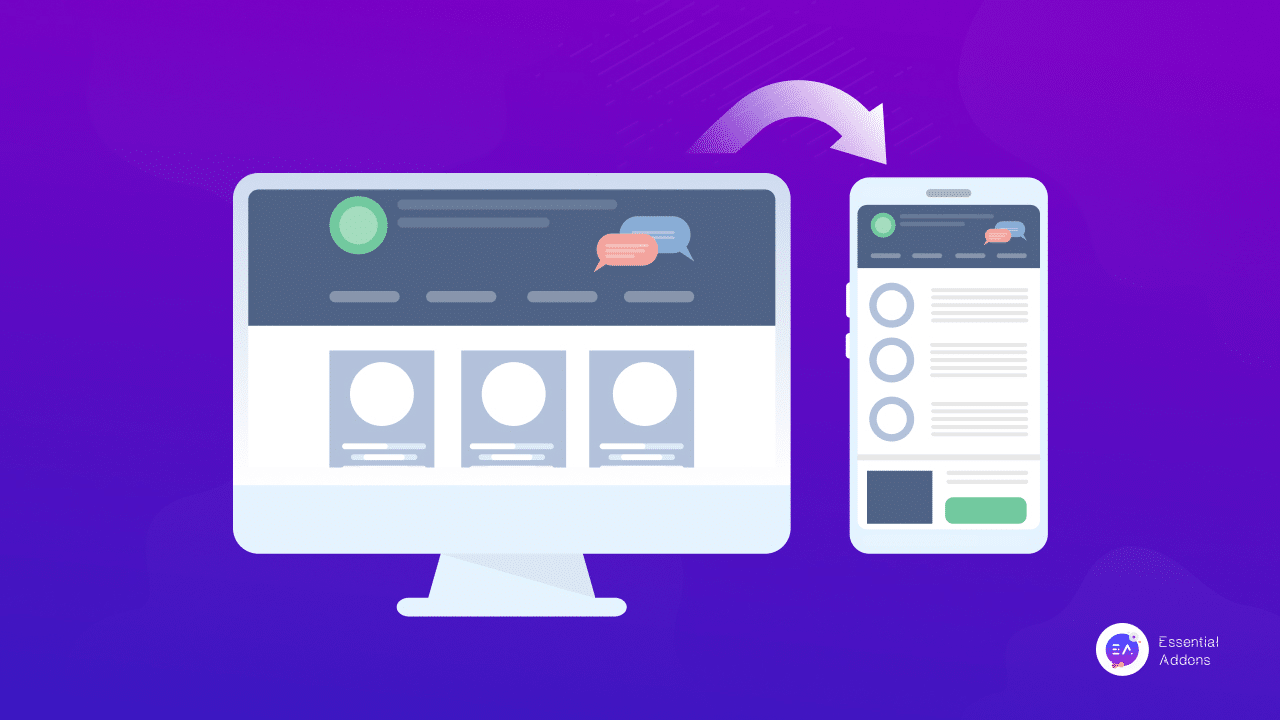 What Does Mobile Optimization Mean For Websites?
Mobile optimization means creating your website in such a way that provides an optimal experience to visitors while browsing from mobile devices. So, whenever visitors enter your website with mobile devices such as smartphones or tablets, they would easily access all of your content.
It is also known as responsive web design, which means no matter which screen or device visitors are using, your website will be perfectly viewable for all. Making a website mobile friendly and optimized for visitors includes quite a few additional tasks in web building. You need to design your website in a way that is easily accessible and viewable from any screen.
On a mobile-friendly website, you will see how easy it is to read the content without zooming in or how quickly the images get loaded on your mobile screens. In addition to that, a mobile-optimized website is fast loading and ideally designed to view the layouts without getting distorted. Therefore, mobile visitors find the best user experience while browsing through a mobile-optimized website.
Key Benefits: Why Should You Invest In Mobile Optimization?
You have already got an overview of the advantages that come with mobile site optimization. Now, let's explore the key benefits of mobile optimization that will help you to grow your business.
Target A Wider Audience Base
Nowadays, more than half of internet users are using mobile devices for browsing the internet. According to Statista, more than 58% of internet users access the internet through mobile devices. Thus, if you don't optimize your website for mobile devices, you will lose more than half of your potential customers.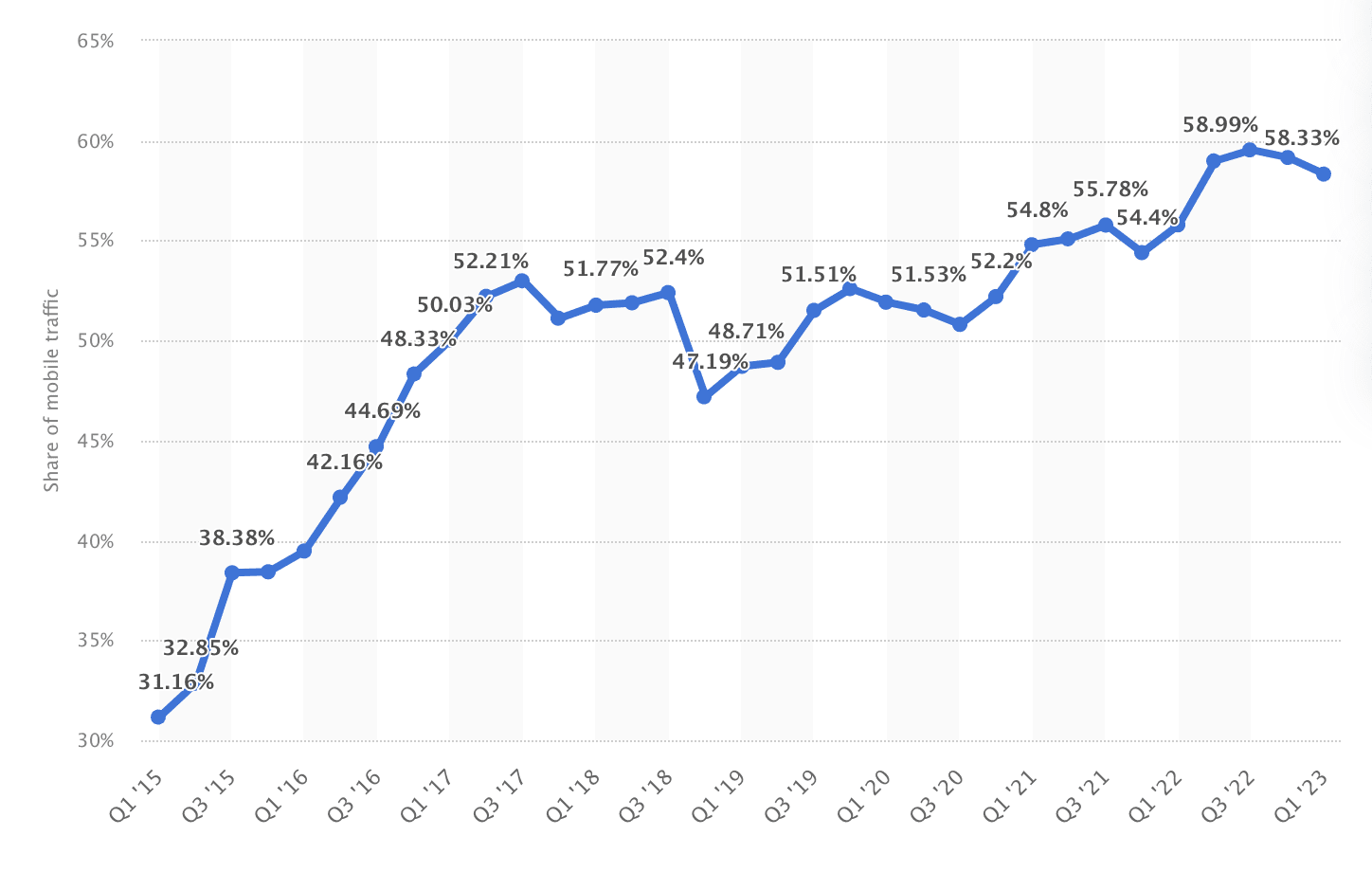 Provide The Best Possible User Experience
User experience is extremely important if you want to build a successful business through your website. It does not matter how creative your design is, if your website is distorted for more than half of your customers, it will hurt your growth. Therefore, you need to have a mobile responsive design for your website.
Increase Your SEO Score & Boost Traffic
Google crawlers love mobile-optimized websites, and they get higher rankings on search engines. One of the Google search engine optimization factors is having a responsive website. In addition to that, if you want to optimize your website for local SEO, you need to have a mobile responsive design. Therefore, with a responsive website, you can easily boost your SEO score and get more organic traffic from the search results. 
Increase Engagement & Reduce Bounce Rate
A mobile responsive website can easily increase your engagement by providing an accessible layout to a larger audience. Once you optimize your website for mobile devices, people can easily view your content, and they won't leave your website instantly. Therefore, your bounce rate will decrease by a huge margin.
Boost Your Conversion Rate & Growth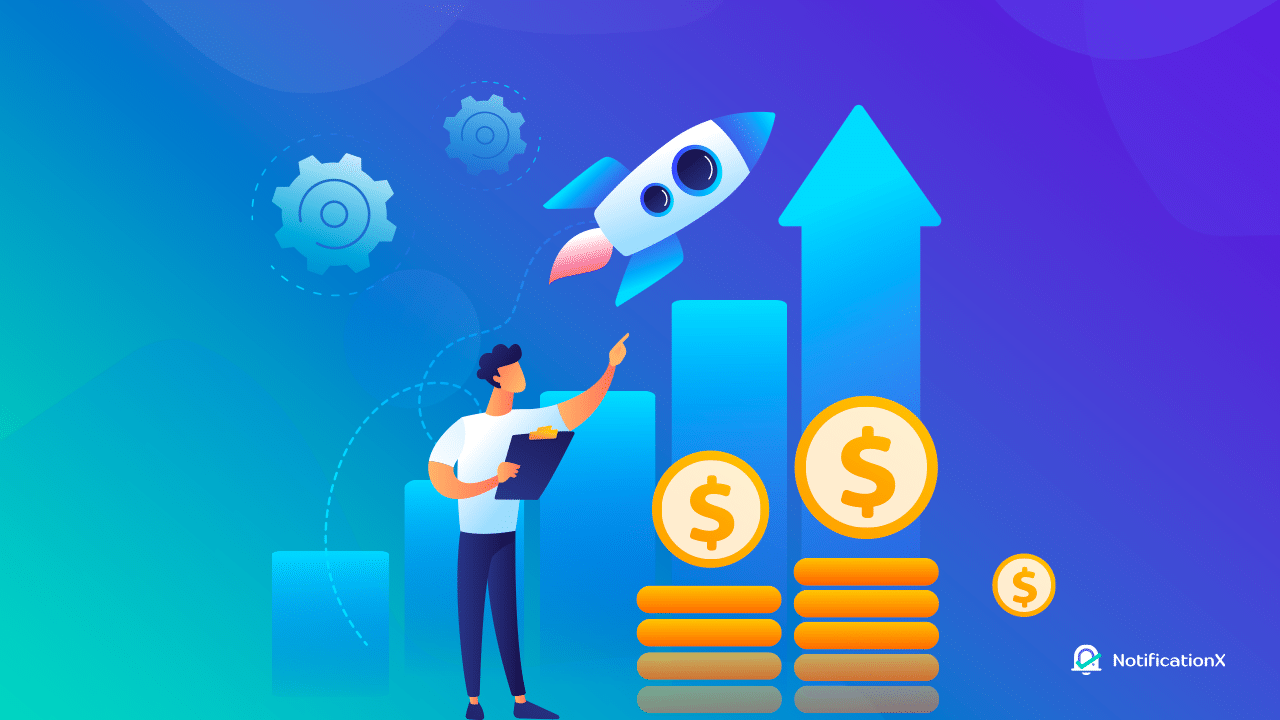 With a mobile-friendly website, it is easier for any audience to perform any action. So, once a visitor comes to your website, they can easily take any action like purchasing from your website, subscribing to your newsletter, or anything else. As a result, your conversion rate will increase, skyrocketing your business growth.
Gain A Competitive Advantage
Businesses that have already optimized its website for mobile devices can earn a competitive advantage against their competitors. With a responsive website, they can easily target a border audience and get the most conversion rate at ease. In addition, responsive websites get a better page visit duration. Thus, it gets easier to make the visitors into customers for them.
Save Money & Time For Your Business
Once you have a mobile responsive website, you don't have to worry about creating a separate app for your mobile visitors. Your customers can visit your website through any device and perform their necessary actions. Thus, you don't have to invest your money and time in building an app for mobile users.
Advanced Tips & Best Practices For Mobile Optimization
Now that you know the importance of mobile optimization, let's learn the best practices to make web pages responsive to any device and screen. You should follow these best practices of mobile optimization to provide the best possible experience to your visitors.
Optimize Your Site Speed
If you are thinking about optimizing your website for mobile devices, the first thing you should do is optimize your site speed. You should figure out the current site speed of your website and try to achieve the industry benchmarks for mobile page speed. You can easily increase your website speed by minifying CSS, HTML, and JavaScript with just a few steps. 
Use A Responsive Design
If you use a responsive design for your website, which easily adjusts with any screen or device, you can easily provide the best user experience for your visitors. Therefore, while creating a website, you need to choose a responsive design to make your website accessible to all types of users.
Optimize Images and Videos
Images and videos can slow down your website if they are not optimized. Therefore, to provide a better user experience to your visitors, you need to upload optimized images and videos that can load faster. With a fast-paced website, you can provide the optimal experience for your visitors.
Prioritize "Above The Fold" Content
Above-the-fold content is content that any visitor can see right after landing on your website without scrolling. You need to keep your above-fold content compelling to keep your visitors engaged with your website. If the hero section of your website gets distorted, your visitors may leave instantly without taking any action.
Use Mobile-Friendly Forms
Forms are one of the most important elements of any website. To perform any action, the visitors may need to enter their information on forms such as Checkout Forms and Subscription Forms. So, if you don't use mobile-friendly forms, your visitors may fail to fill up your form. Thus, you should use mobile-friendly forms on your website.
Utilize Accelerated Mobile Pages (AMP)
If you want to speed up your website for mobile devices, you can use Accelerated Mobile Pages (AMP) to reduce the loading time. Using this open-source project from Google, you will be able to create AMP versions of your landing pages. Therefore, your audience will enjoy a better user experience while visiting your website.
Implement Mobile SEO Best Practices
Search engine optimization is the process of making your website accessible to search engine crawlers. While optimizing your content is necessary, you need to add mobile-specific keywords as well. This is how you can boost your reach and find a broader audience base for your website.
Turn Your WordPress Website Into A Mobile App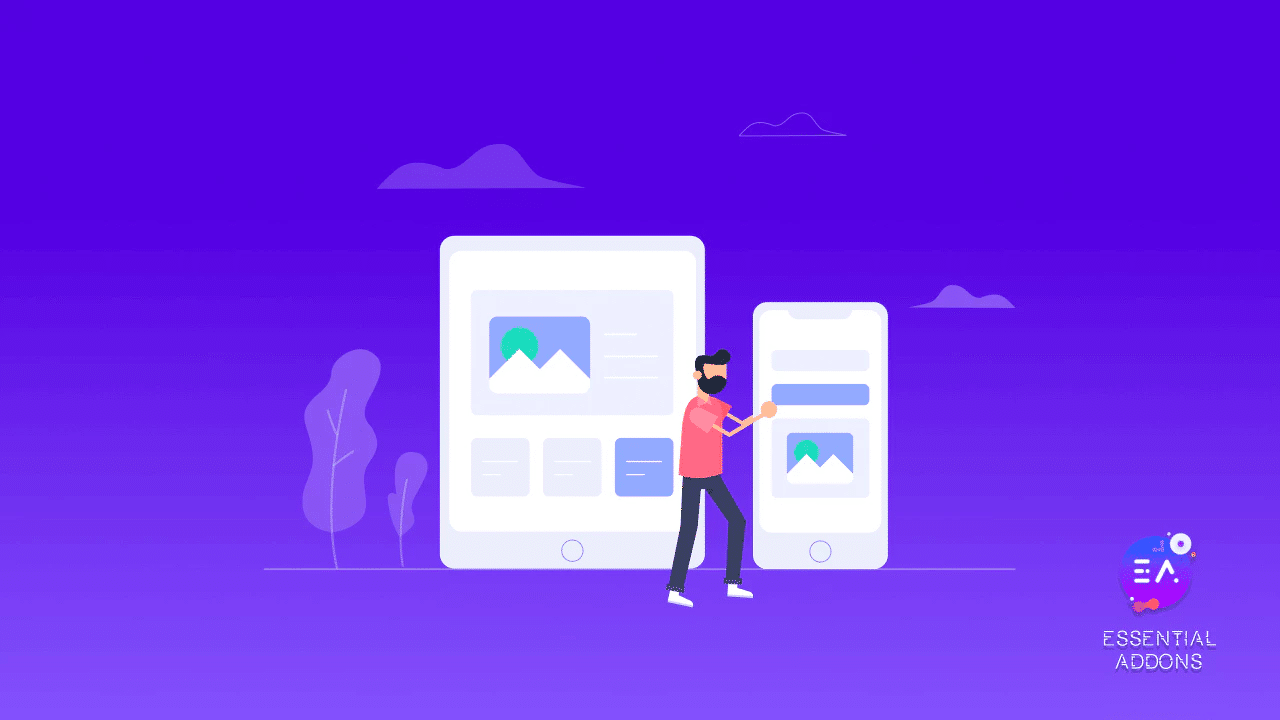 When it comes to optimizing your website for a better user experience, turning it into a mobile app can be a great idea. If you have the budget or time to create an app, it would be easier for your user to navigate through your website with their mobile device. Check out our guide on how to turn your website into an app to learn more about WordPress mobile optimization.
Test & Monitor Your Website Performance
Without regular testing and monitoring of the performance of your website, you lose your traffic. Therefore, you should always keep an eye on your website performance and regularly test on multiple screens when creating or updating your web pages, 
Bonus: Mobile Optimization-Related Blogs You Should Read
We have a few more blogs on mobile responsive websites. If you are interested in learning more about mobile optimization, check out the blogs below.
Boost Your Conversion Rate With Mobile-Friendly Websites
Truth be told, mobile devices are the present and future of the internet. Therefore, mobile optimization can help you to grow your business swiftly. Thus, while building your website, make sure to make it mobile-friendly to get the most out of your investment. Also, don't forget to update your web design if you have not yet.
Did you find our blog useful? If you do, please subscribe to our blog for more tips, guides, and more. And join our Facebook community to share your thoughts.