The game-changing website builder beloved by millions of web creators around the world is turning seven years old! And as part of the celebration, Elementor is offering a HUGE discount on hosting and plugin plans. So, join in on the party; this year's Elementor Birthday Sale is your chance to save big and discover an unparalleled web designing experience with Elementor PRO.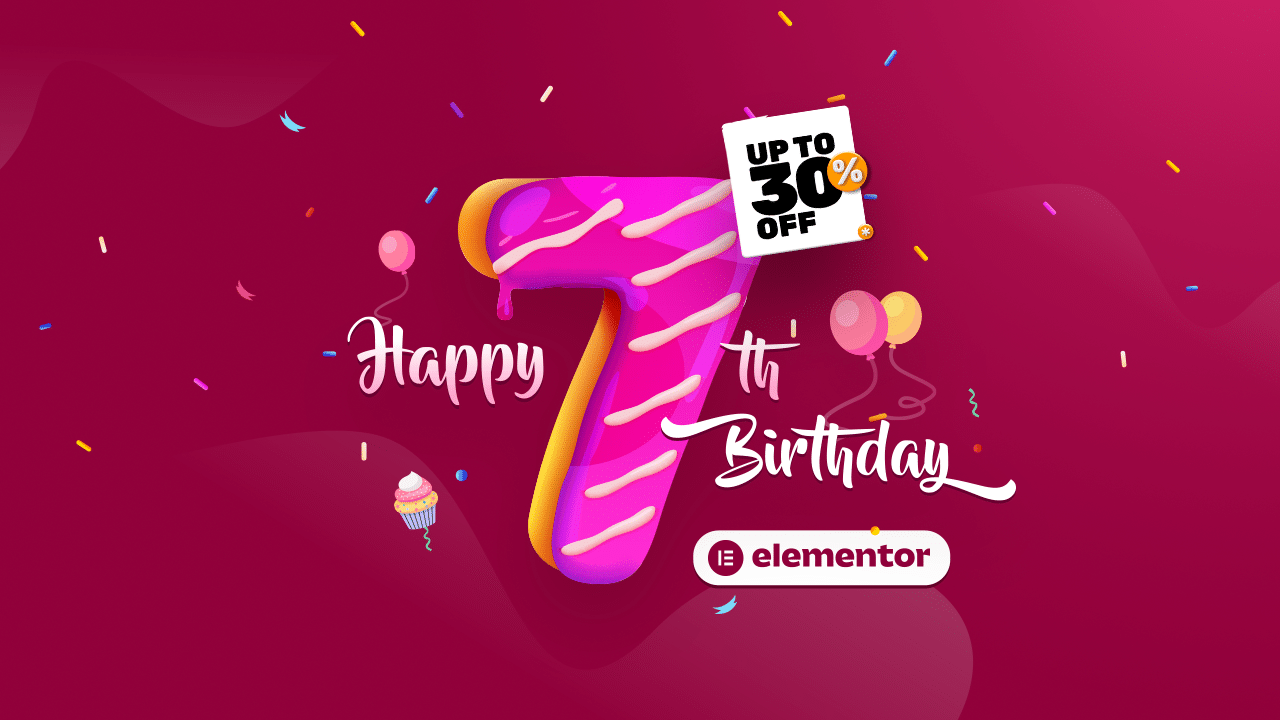 Top 4 Reasons Why Over 13 Million Web Creators Choose Elementor
With its drag-and-drop interface and a growing collection of incredibly unique, creative widgets. Elementor redefined web designing for millions of people–making it easier for anyone to create stunning websites without any coding!
The journey did not end there, though. In the past 7 years, Elementor has continued to break the boundaries for web creation, such as with its most recent introduction of Elementor AI , which has transformed the way we create content, add custom code, and design websites.
These are just a few reasons why Elementor is so incredibly popular. If you want to know why 13 million people from all over the globe choose Elementor, dive right in!
100+ Premium Widgets For Premium Design
Elementor has transformed the way professionals, as well as beginners alike, create amazing websites, giving millions of people access to the power of design. Elementor PRO offers over 100 premium elements across various categories, allowing for easy and interactive design without the need for coding or separate plugins. Simply drag and drop these advanced features onto your website.
Transform Any Widget Into A Global Widget
Elementor PRO makes it easy to transform any widget into a global one and apply changes universally in an instant. Let's say you're using the Accordion widget for FAQs on your homepage and need the same elsewhere. You can unveil a world of efficient, synchronized edits with Elementor. One quick tweak in one location and your FAQs update across all pages – instantly. No more repetitive edits, just seamless updates, accelerating your web-building journey.
Experience Intuitive Design With Elementor
AI is revolutionizing everything and website building is not outside the realm of AI. Elementor's innovative AI feature takes your site creation to the next level. Now, you can design your website content at lightning speed with Elementor AI.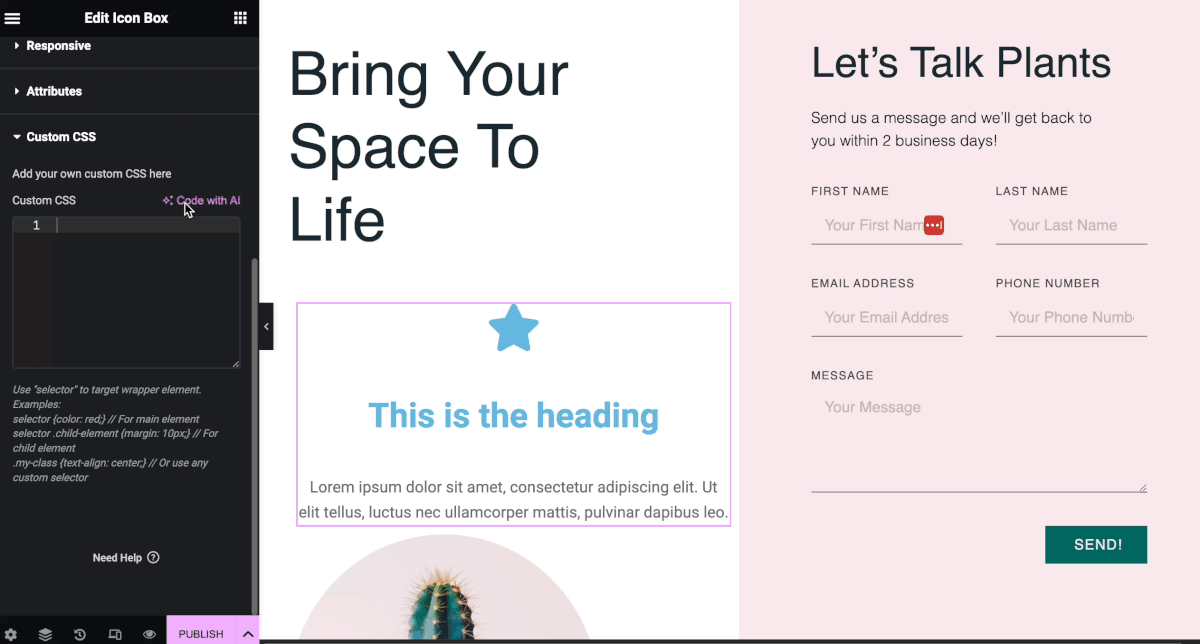 Here's a detailed blog on Elementor AI, which you can check out to know more about this cool feature. 
Avail Customizable Designed Templates
Elementor has a large collection of professionally designed templates dedicated to a variety of industries and niches. The templates are easily customizable and great for users to begin their projects with aesthetically appealing and responsive designs. Users can meet their unique branding needs and preferences with absolute ease.
Stunning Forms With Seamless Integration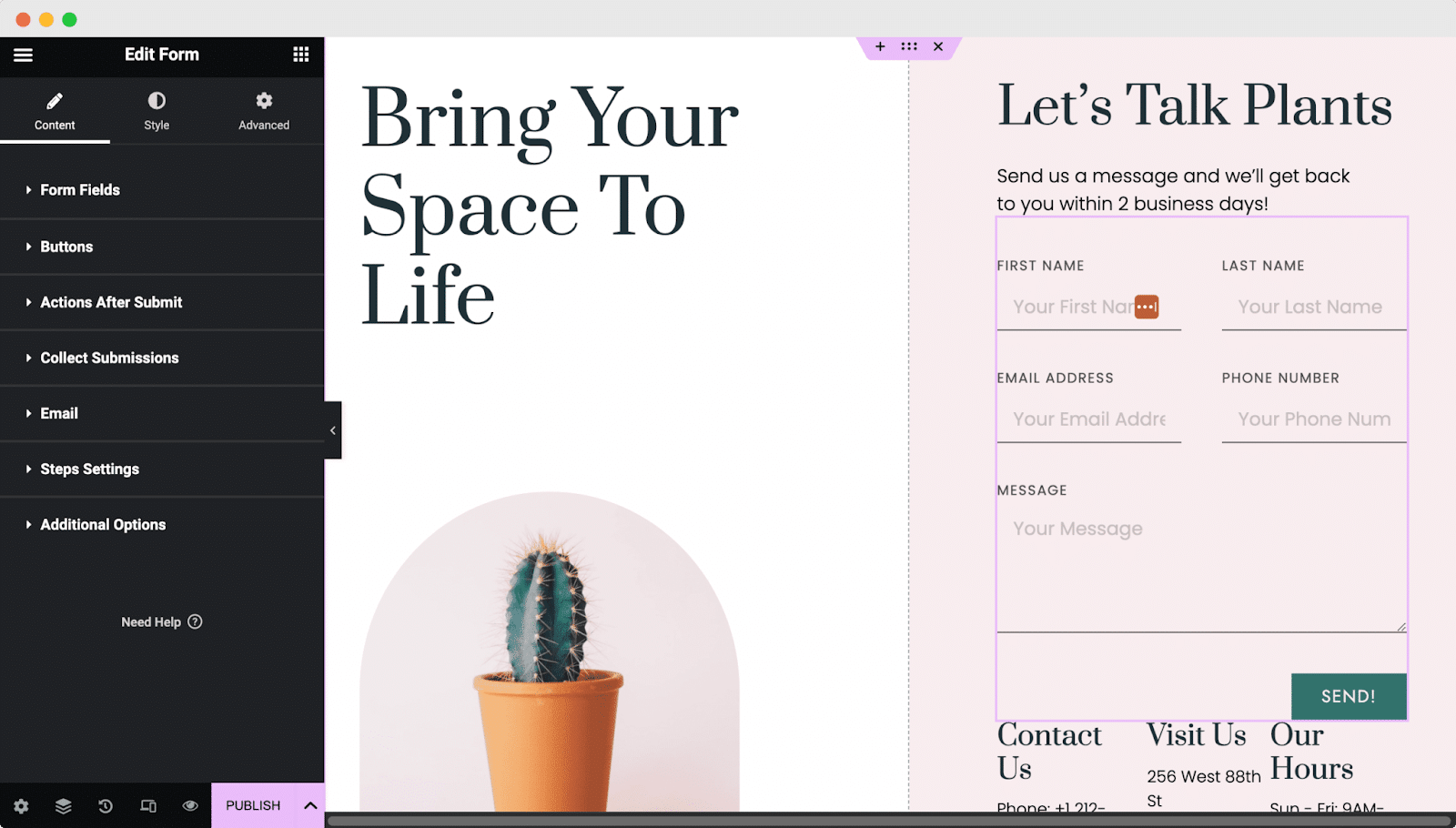 With Elementor, you can design attractive forms and seamlessly integrate them into your website. The Forms widget stands out because you can visually create forms and effortlessly connect them to your chosen marketing automation platform or CRM.
Beautiful Popups With Elementor Popup Builder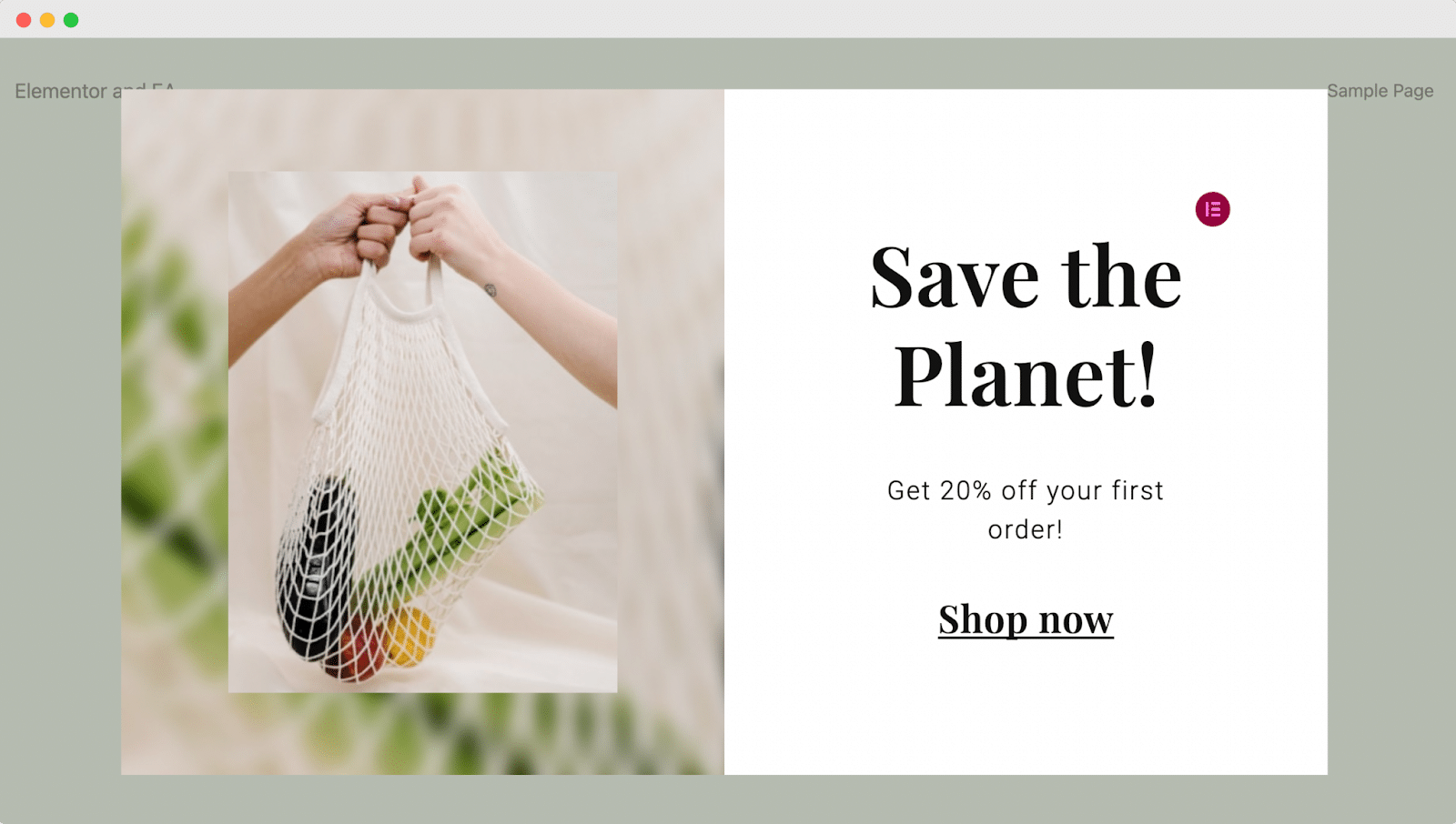 Elementor Popup Builder enables you to create eye-catching popups that increase conversions. Without coding, you can design login forms, announcements, email subscriptions, and promotional banners. Elementor Pro provides flexibility in setting conditions for displaying popups, granting full control over their appearance and positioning on your website.
Get ready for an electrifying journey and discover the things you can do with Elementor, elevating your website-building experience to new heights.
There is much more to do with Elementor and if you want to add an extra layer of creativity to your designing experience with Elementor you can look forward to Essential Addons For Elementor, one of the most popular widgets library for Elementor with more than 1 million users. Go through the blog to know about 5 fun things you can do with Essential Addons For Elementor.
There are many excluslive features of Elementor PRO to creatively showcase your content and elevate your design experience beyond what is offered in the free version! So, if you want to cross all boundaries and experience limitless possibilities in web designing, then don't miss your chance to save BIG with Elementor Birthday Sale this year. 
Elementor Birthday Sale: Celebrate 7 Years Of Elementor And Grab Upto 30% Off
Elementor is gearing up to celebrate its 7th Birthday with incredible discounts! Don't miss out on this opportunity to save up to 30% on this ultimate page builder plugin for WordPress.
Grab the offer and enjoy a magical web-building experience.
Embark On Your Own Creative Journey With The Best Page Builder Plugin
With Elementor, your creative journey is truly in your hands. So, get started with Elementor today, and see how easily you can bring your your dream website to life.
To stay updated with the latest Elementor news, subscribe to our blogs. Also, you can join our Facebook community to network with fellow enthusiasts.