Why Can't I Find EA Particles, Parallax & Advanced Tooltip? #
EA Particles, EA Parallax and EA Advanced Tooltip all are available in the Premium version of Essential Addons for Elementor. Since, they are all Extensions, you will find them by editing the Section. To edit any section, go to your page and click on the ': : :' icon of the section you want to modify, then the menu will appear. Simply click on 'Edit Section'. You will find EA Parallax and EA Particles from the 'Section's Layout settings'.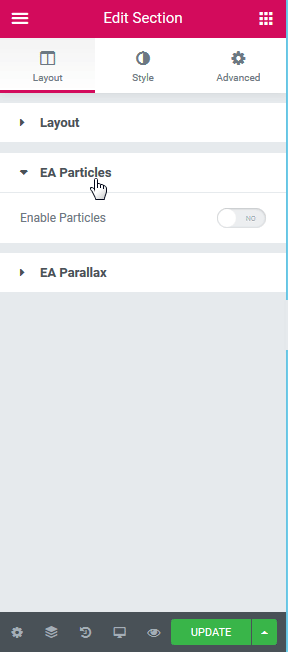 To find EA Advanced Tooltip, simply just switch to the 'Advanced' tab. You will then be able to implement EA Advanced Tooltip on your section.