How to Update My Profile #
Go to your WPDeveloper Account and switch to the 'Profile' tab from your account page.
Change Your Name & Billing Information #
From the 'Profile' Tab, you can update both your Personal and Billing Information whenever you want.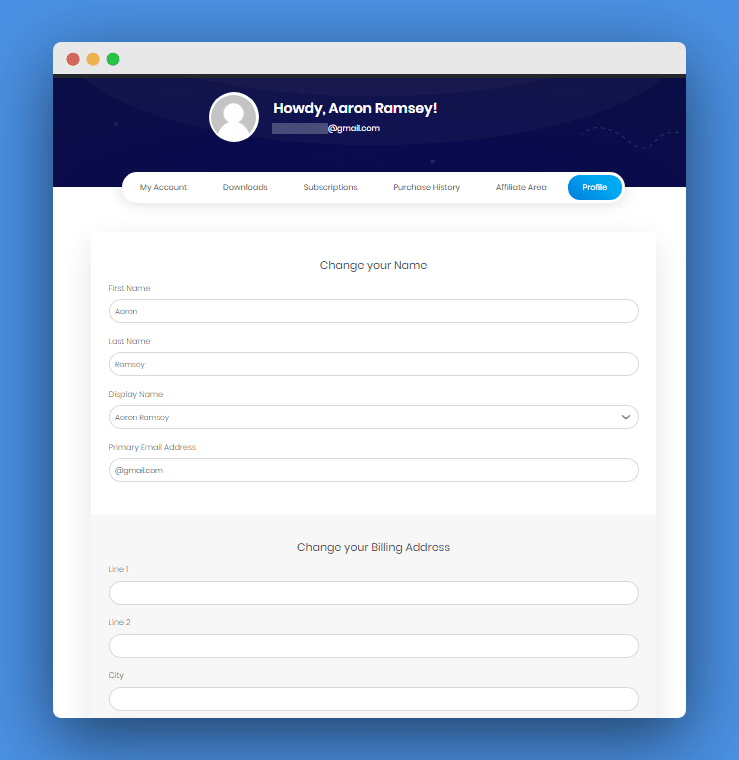 Change Your Password #
Scroll down to the 'Change your Password' section. Then, simply go ahead and create a new password and hit the 'Save Changes' button.