How can I import/export my Elementor Templates? #
Go to the Elementor page and click on the 'Add Template' option from the 'Drag widget here' section. Switch to the 'My Templates' tab to find all the templates you have saved so far. You can 'Insert' or 'Export' your Elementor templates from there.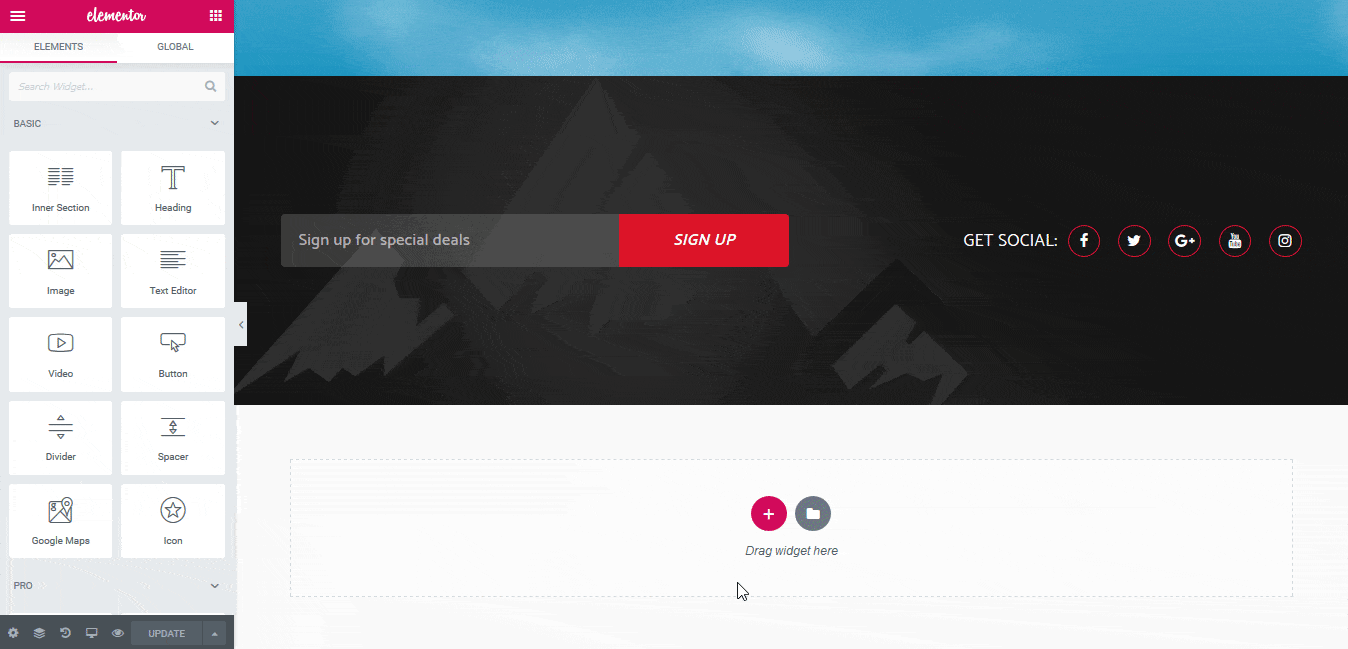 For further information, check out this blog to learn how you can Import or Export Elementor Templates.