With the Interactive Cards element from Essential Addons, you can showcase your content in an attractive visual manner and amaze your visitors with your creative ideas. Follow these basic steps to start showcasing your content in a more unique way.
How To Activate EA Interactive Cards #
To activate this Essential Addons element, create a new page in Elementor Editor and search for 'Interactive Card' under the 'ELEMENTS' tab. Simply drag and drop the element anywhere on your page to activate it.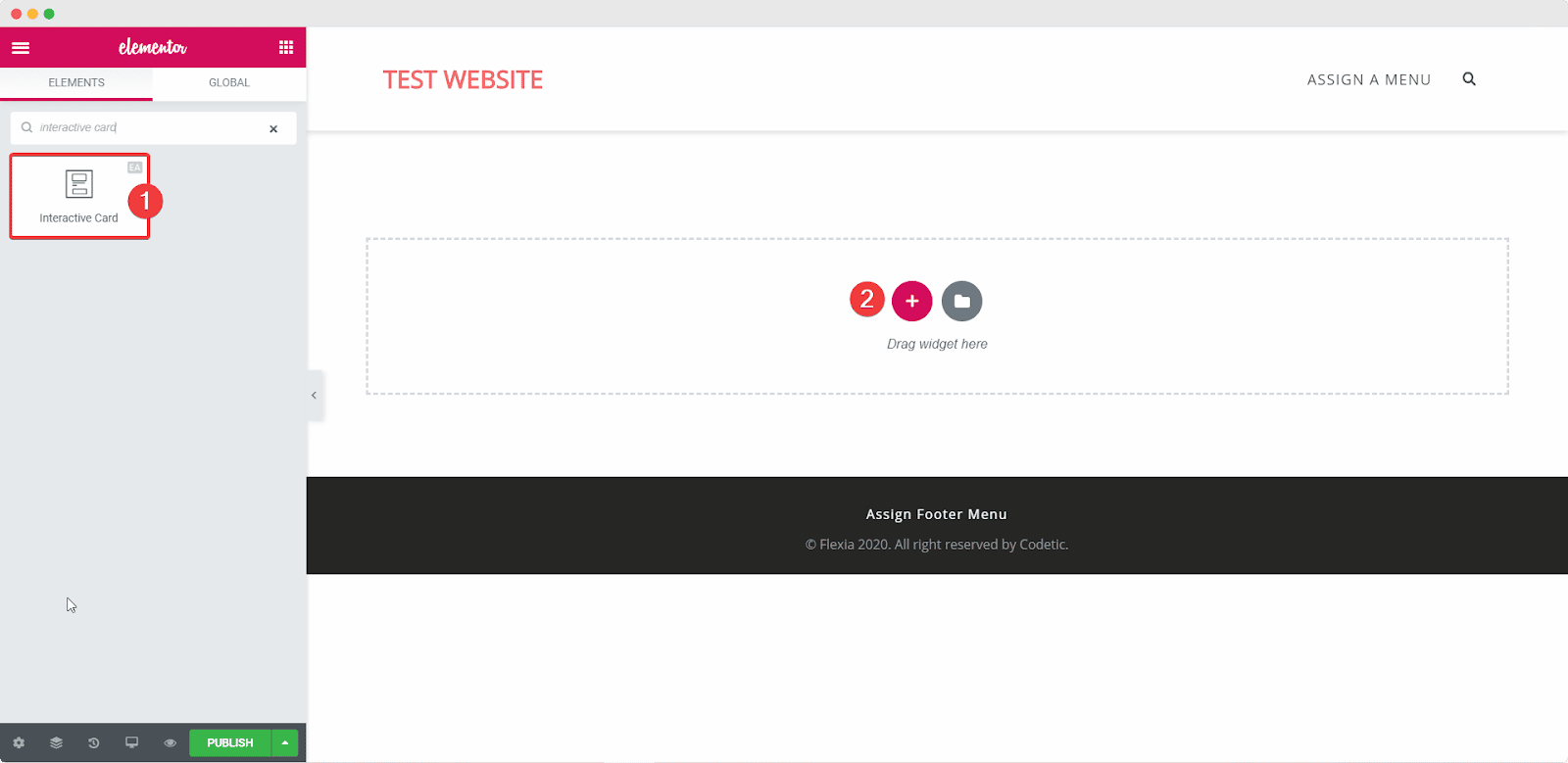 After successfully completing this step, this is the default layout you are going to see.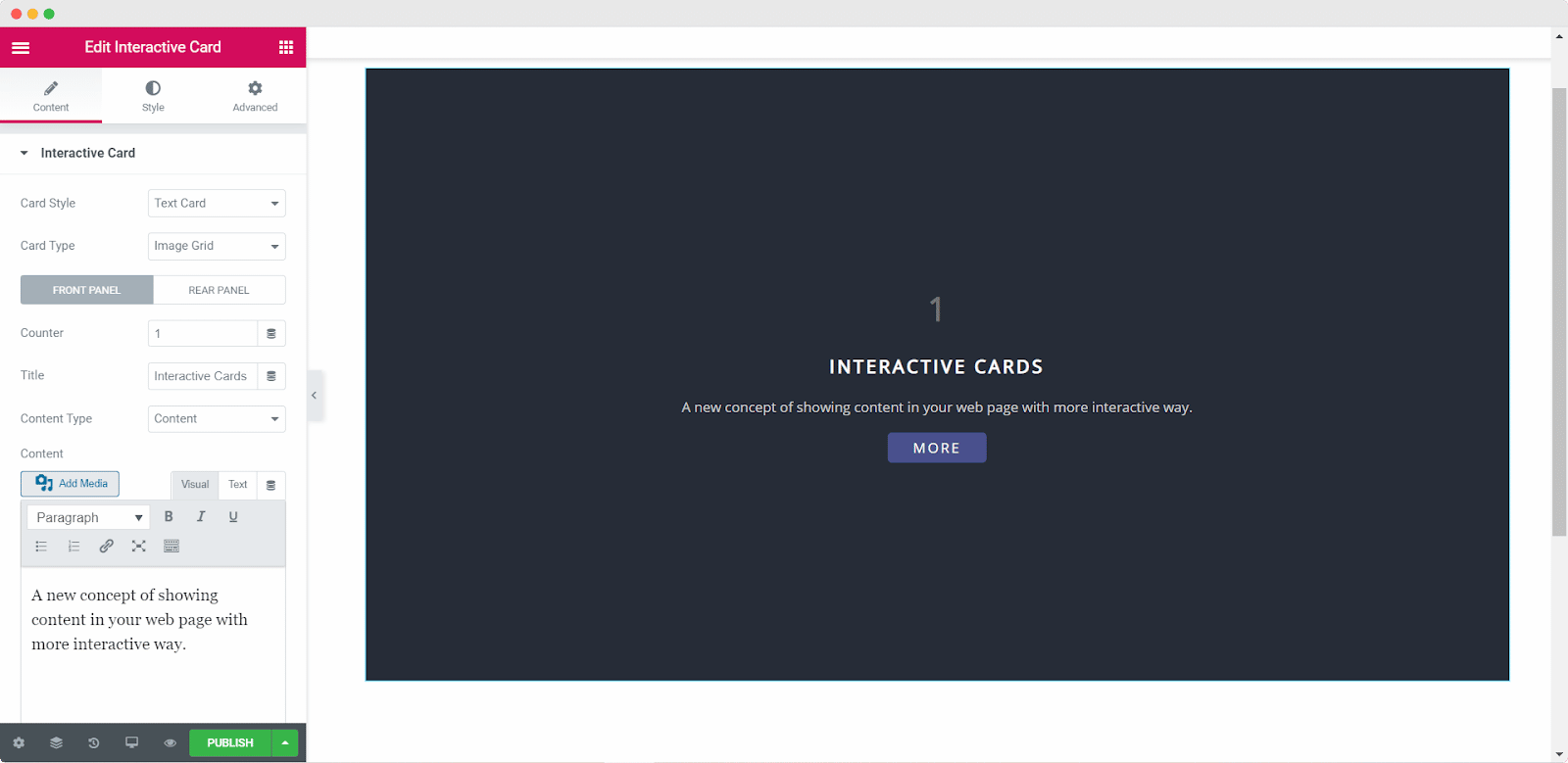 How To Configure The Content Settings #
To configure the content of your EA Interactive Cards, switch to the 'Content' tab.
Interactive Card  #
From the 'Interactive Card' section, you will see several options to set the card style and card type, and also add your content for your EA Interactive Card. You can choose either a 'Text Card' or an 'Image Card' from the Card Style option. On the other hand, from the Card Type option you can choose to display 'Image Grid', 'Scrollable Content' or 'Video'.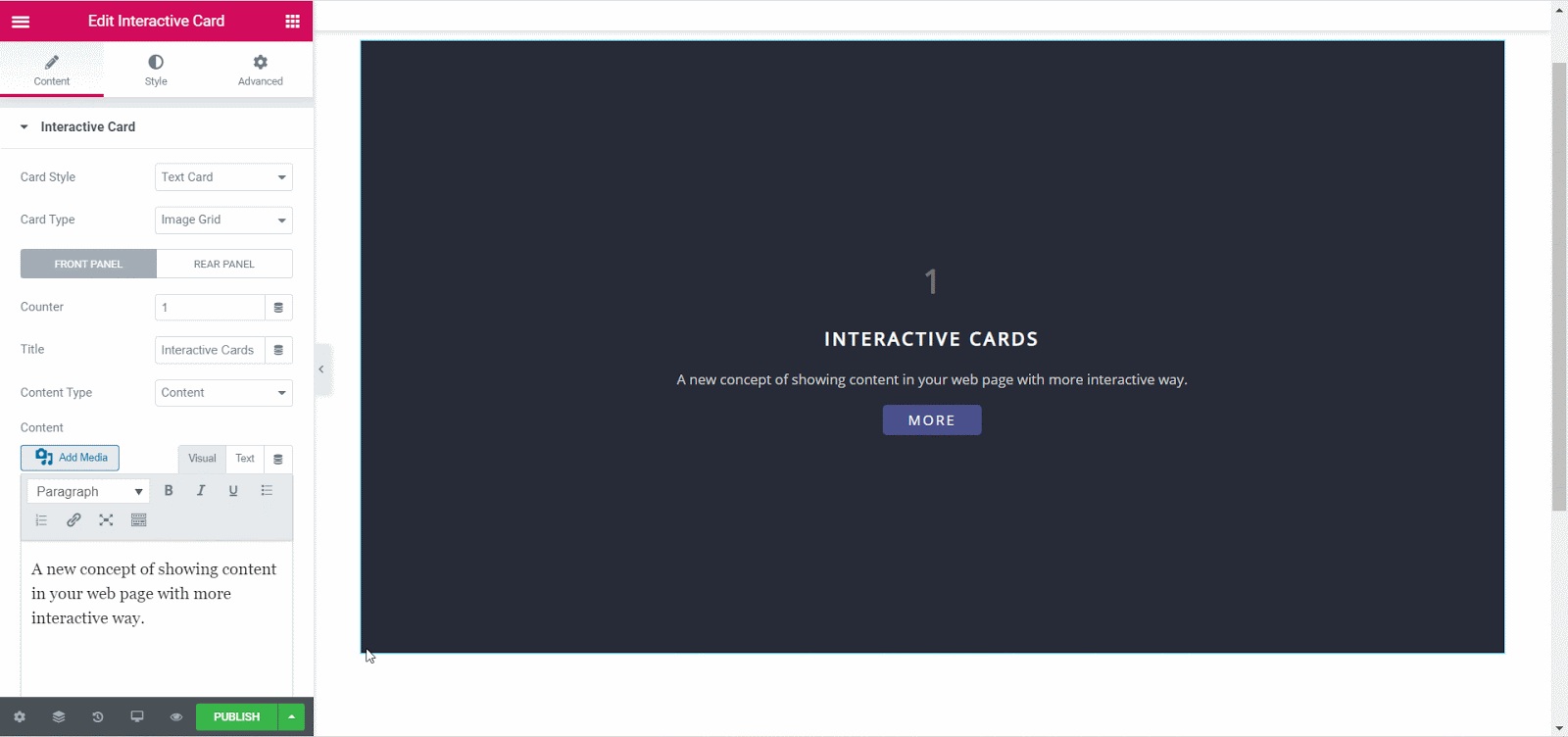 Furthermore, you can also add a cover image, choose your image alignment, adjust image height and much more.
Animation Settings #
From the 'Animation Settings' option you can choose the way your content animation is displayed on your website. You can also set the timing in milliseconds for your animation.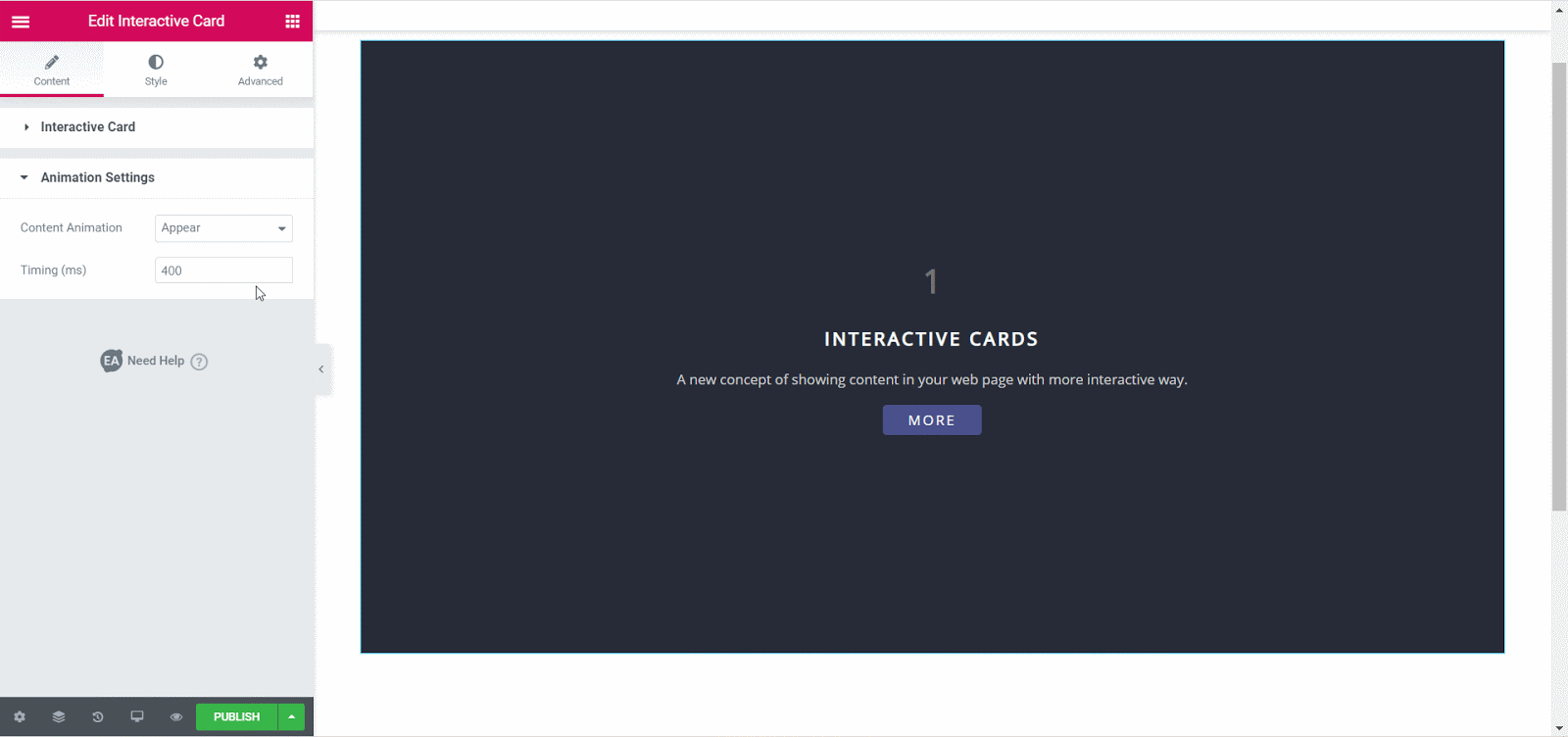 How To Style EA Interactive Cards #
To style your 'EA Interactive Cards' head over to the 'Style' tab.
General Style #
From the 'General Style' option you can adjust the width and height of your EA Interactive Card, change the background colors and borders. You can also change the colors for both small and large overlay circles and adjust the padding.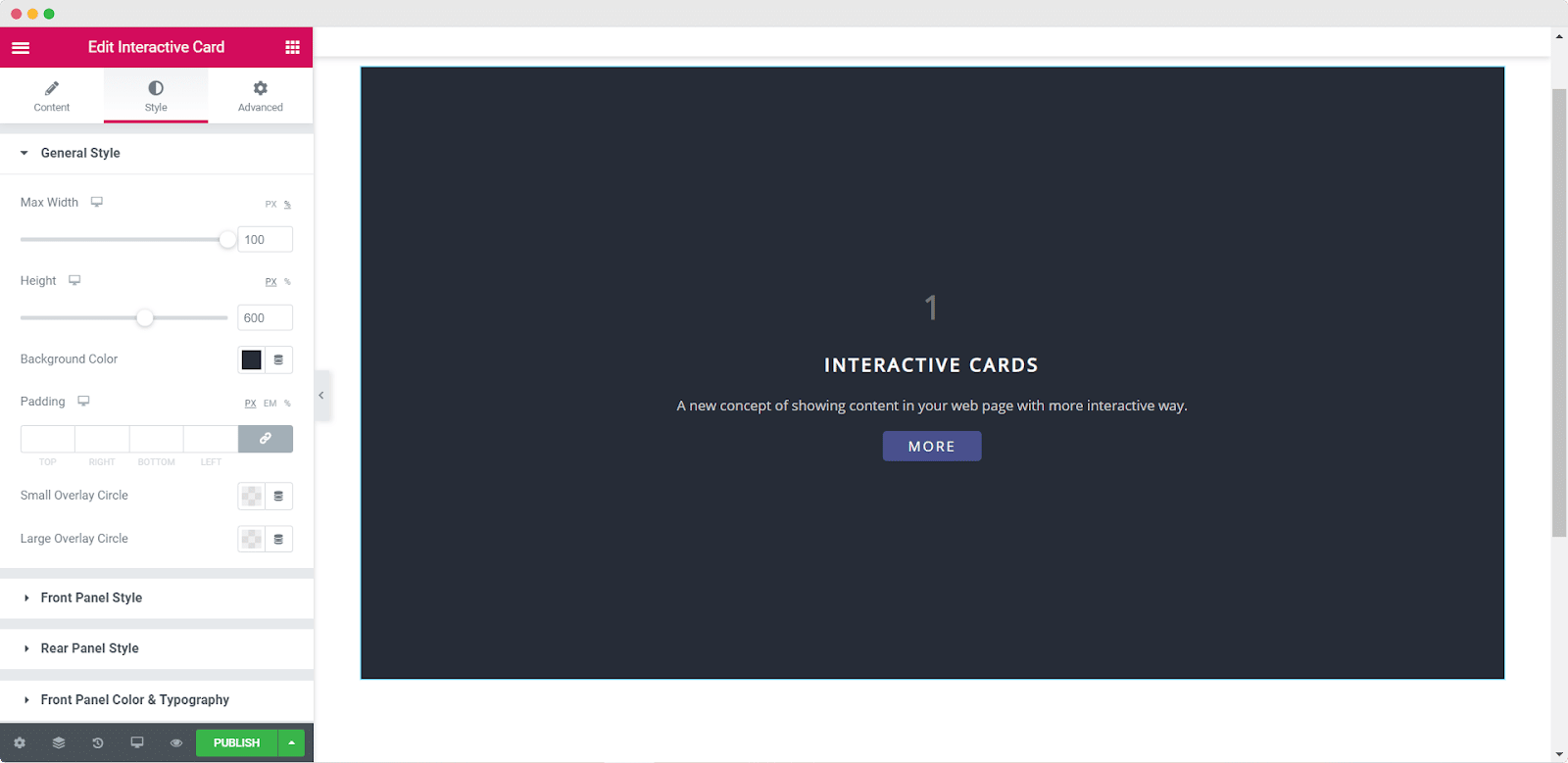 Others #
You can also change the background colors, padding, border and box shadow for both front and rear panels of your EA Interactive Card. Besides this you can also change the color and typography for both front and rear panels, as well as the button styles.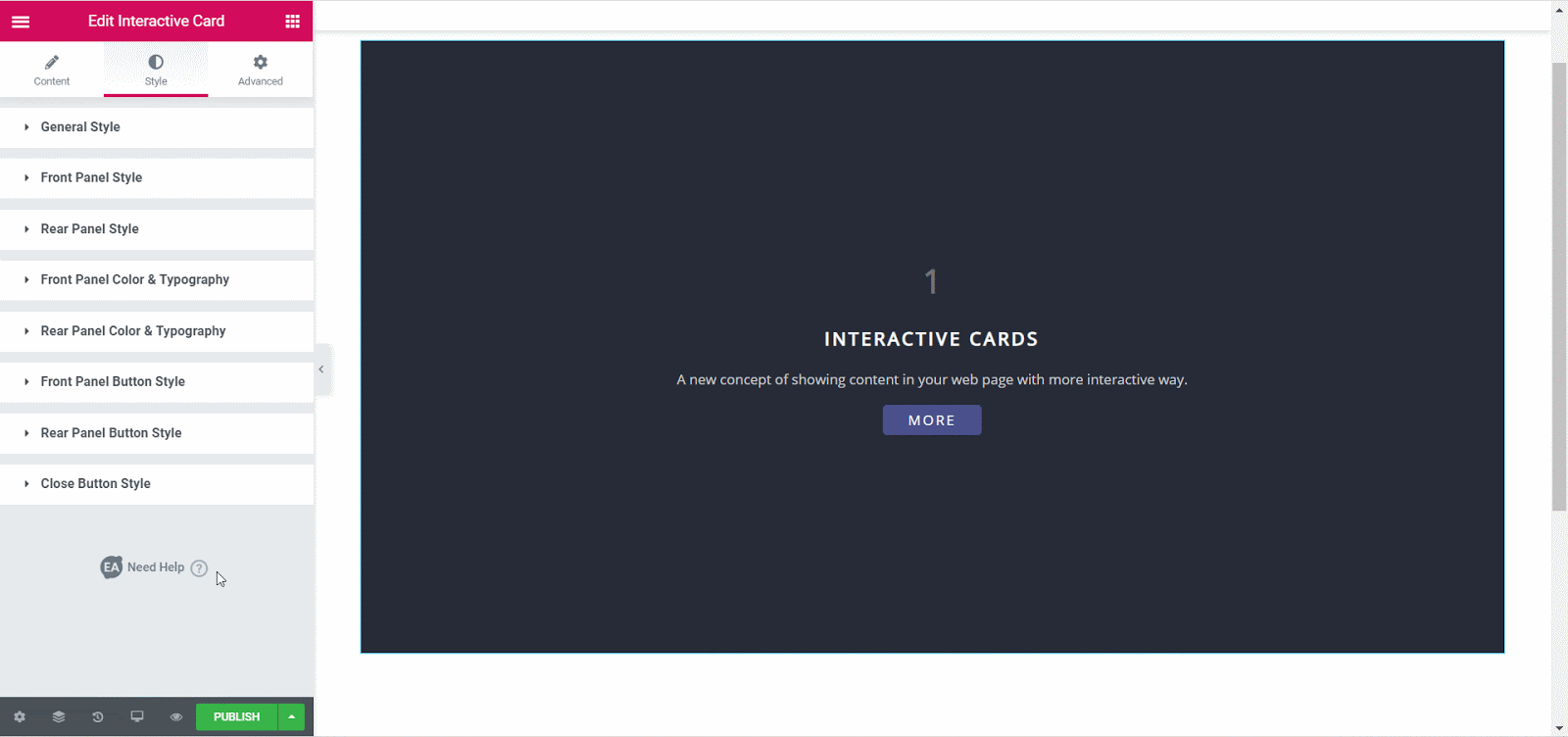 Final Outcome #
By following these basic steps and changing these settings, you can create an amazing Interactive Card with Essential Addons to showcase your content in a unique way.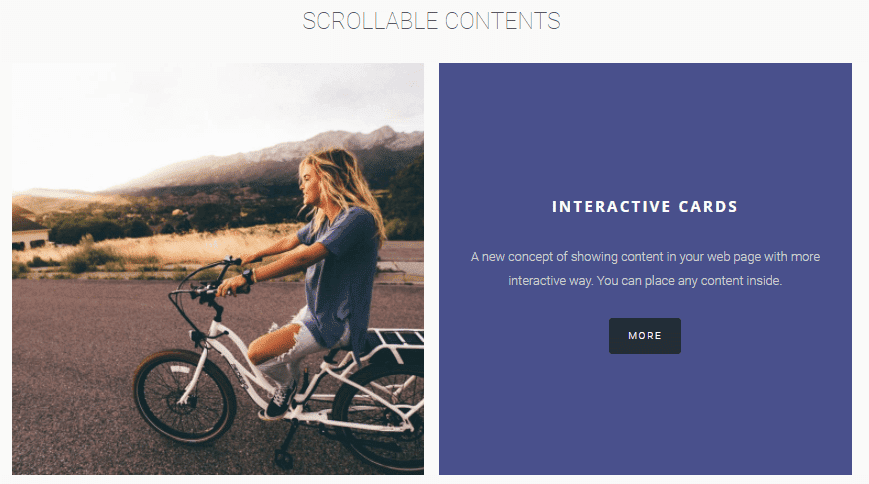 Try out all the different settings and options to create your own unique Interactive Cards with Essential Addons.
If you face any difficulties, feel free to contact our support team for further assistance.