If you want to update your WPDeveloper profile or any other information related to your WPDeveloper account, you can do so easily by following the step-by-step instructions given below.
How To Update My WPDeveloper Profile? #
Go to your WPDeveloper Account and switch to the 'Profile' tab from your account dashboard.
Change Your Personal Information #
From the 'Profile' Tab, you can update your personal information such as your name, 'Display Name' and 'Primary Email Address'. You can also update your 'Profile Picture' from this section.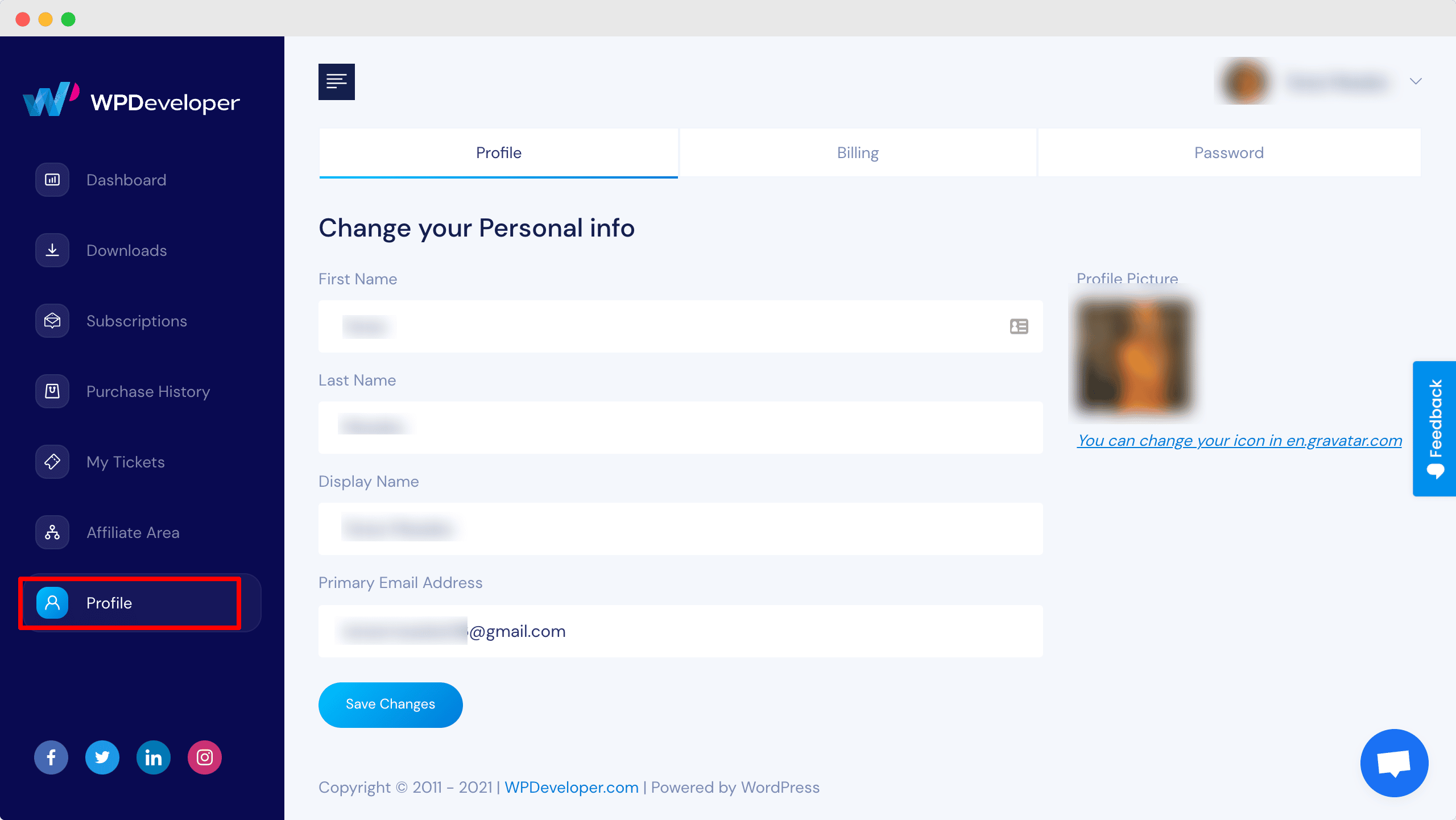 Change Your Billing Information #
You can also change your billing address by heading over to the 'Billing' tab.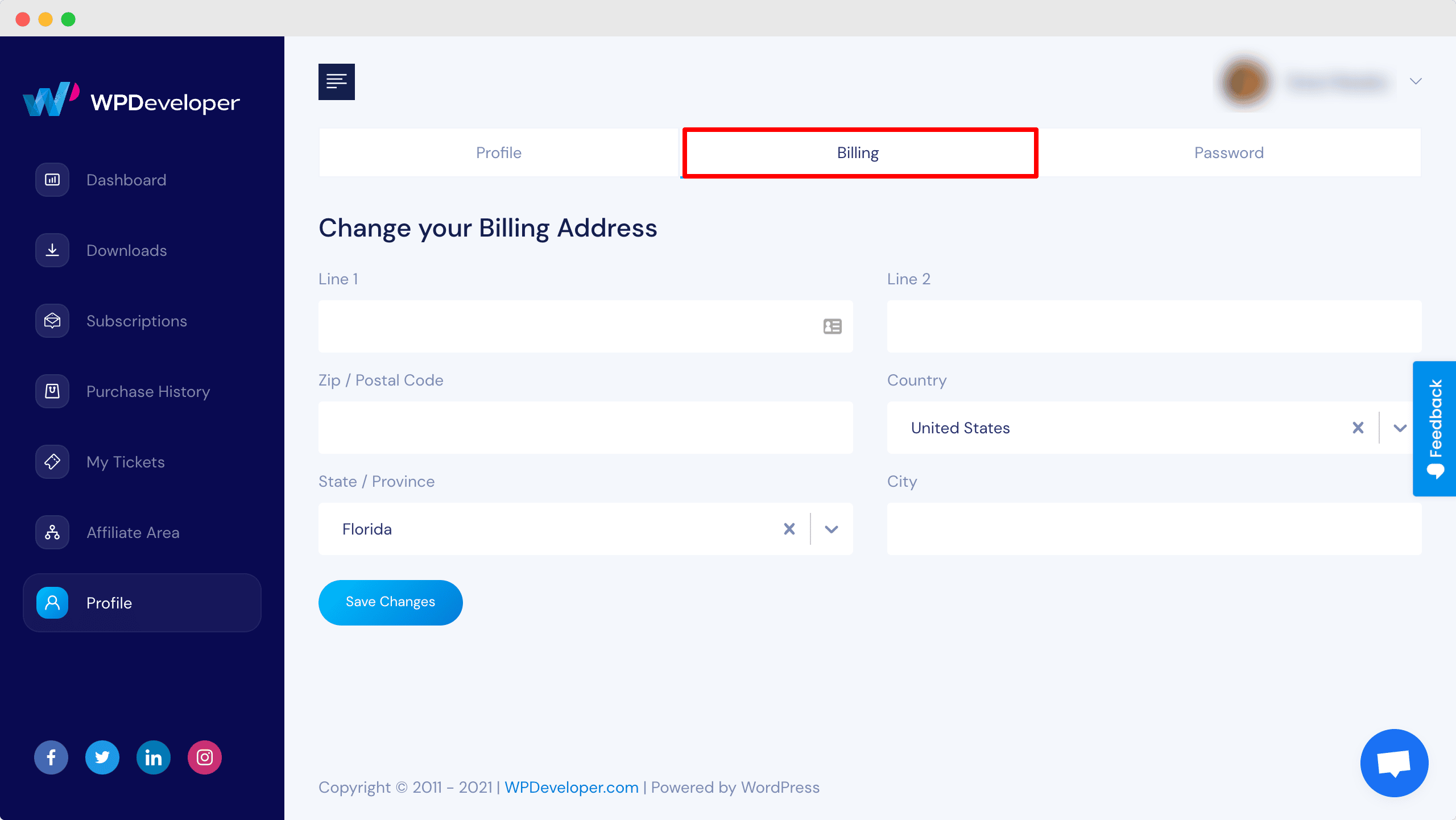 Change Your Password #
Switch to the 'Password' tab if you want to update your password for your WPDeveloper account. Then, simply go ahead and create a new password and hit the 'Save Changes' button.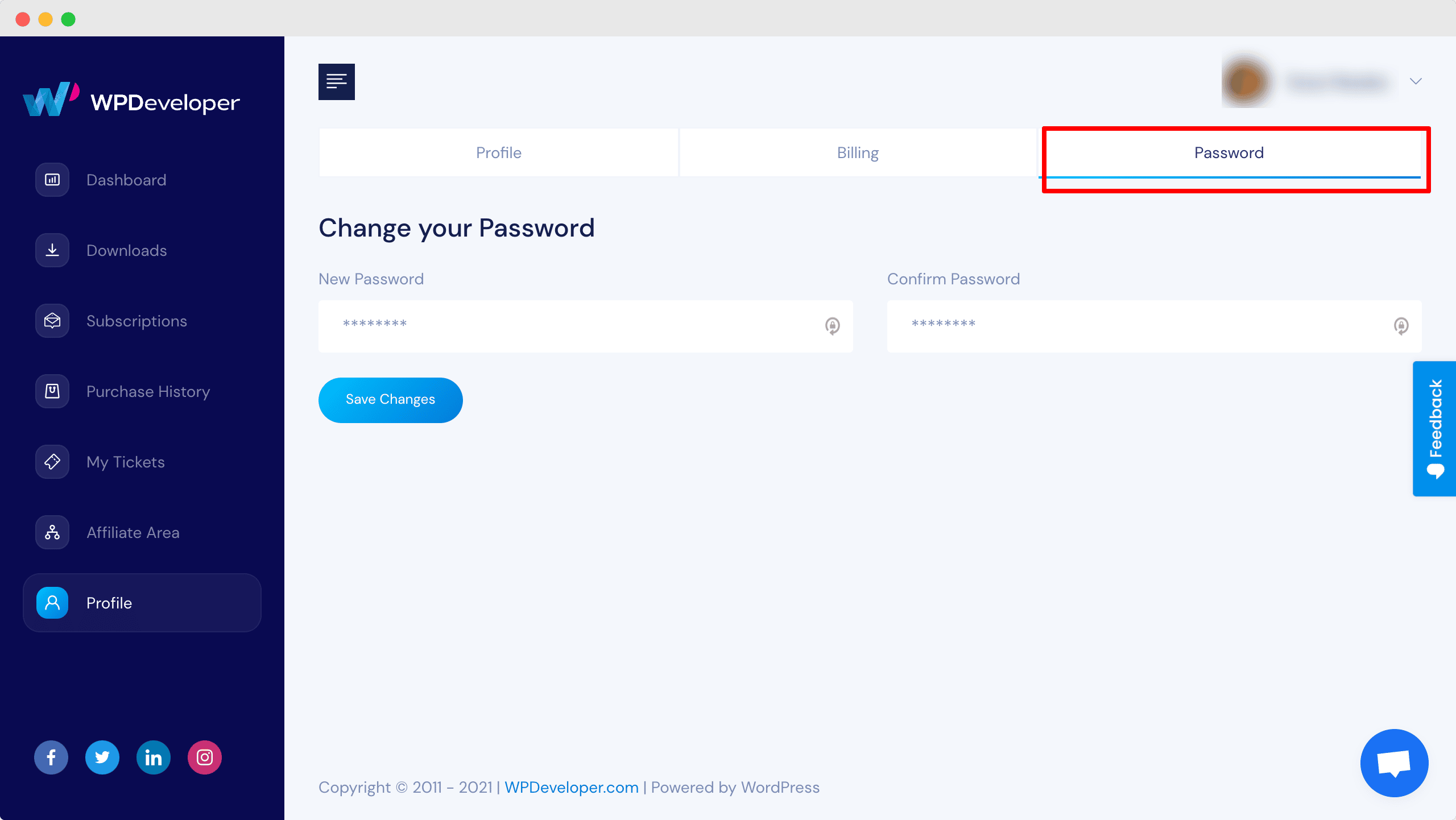 Getting stuck? Feel free to reach out to our friendly support team for further assistance and join our Facebook Community.