How to Configure and Style EA Static Product #
EA Static Product allows you to showcase your Products with plenty of customization options. You can easily add your own heading & description for your Products and then give it a top-notch look with the help of this element. Thus, you will be easily get your customers' attraction and boost your sales.
How to Activate Static Product #
To use this Essential Addons element, find the 'EA Static Product' element from the Search option under the 'ELEMENTS' tab. Simply just Drag & Drop the 'EA Static Product' into the 'Drag widget here' or the '+' section.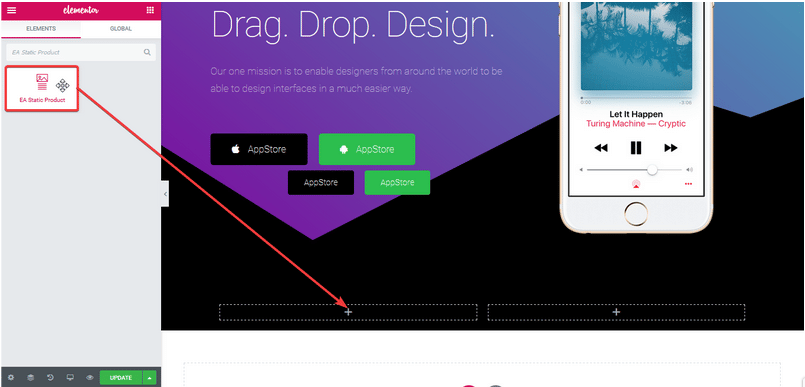 After you are successfully done with step 1, this is how the element is going to look like.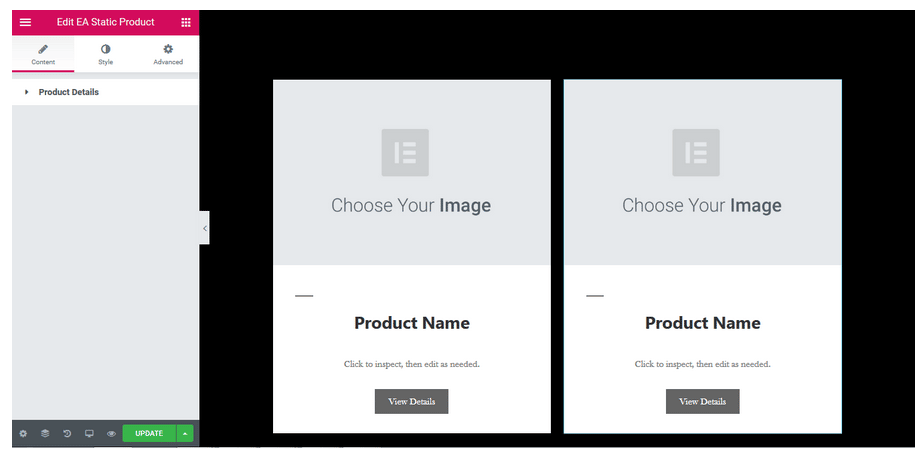 How to Configure the Content Settings #
Under the 'Content' tab, you will find the 'Product Details' section.
Product Details #
From this section, you will be able to insert the Product Image, Heading and Description. Besides, you can provide Links for the Show Details Button & Live Demo and modify their texts as well. If you want, you can even add Icon and modify its styling for the 'Show Details' button.
On the other hand, you can simply hide the 'Show Details Button' by turning off its toggle. If it's enabled, you have the freedom to change the typography & color for the Button texts for both when its in normal and hover view.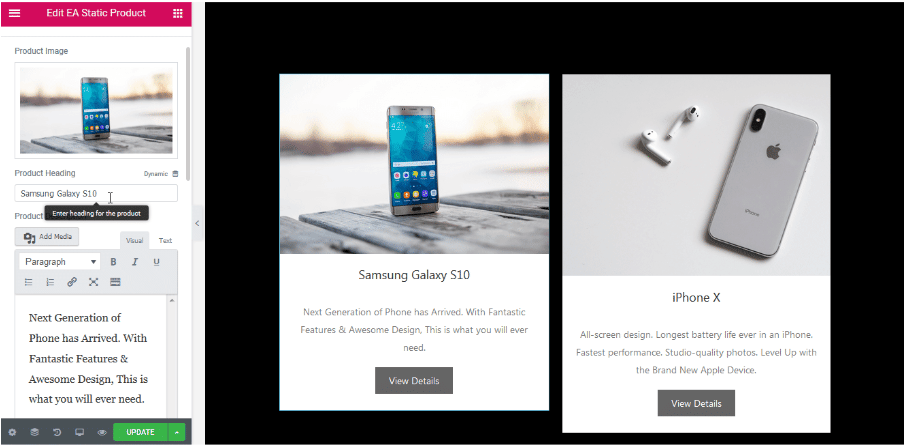 How to Style Static Product #
Switch to the 'Style' tab to style all the features of Static Product.
Product Style #
From the 'Product Styles' section, you can use the toggle to set a max width for the Container. Besides, you can change the alignment of the content text and add padding to it. If you wish, you can even add border & box shadow in your Product as well. You can do the same for the 'Hover' view as well.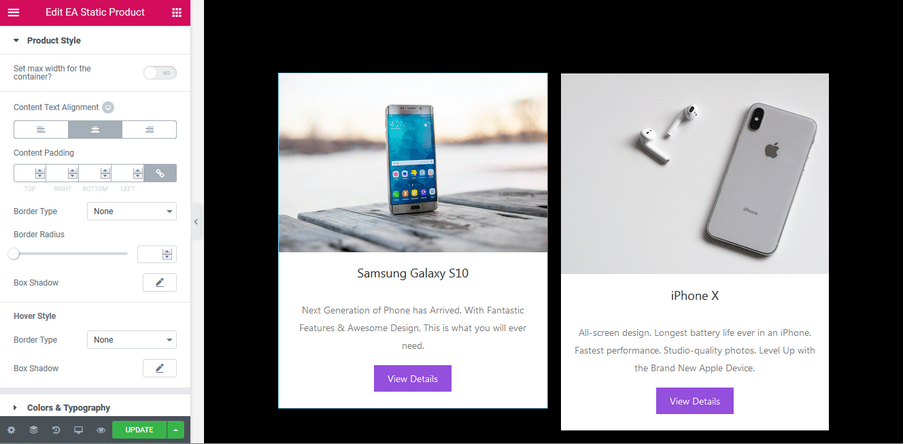 Colors & Typography #
From the 'Colors & Typography' section, you can change the color & typography of your Product Title & Content. Besides, you are able to change Product Content Background & Thumbnail Overlay Color as per your preference.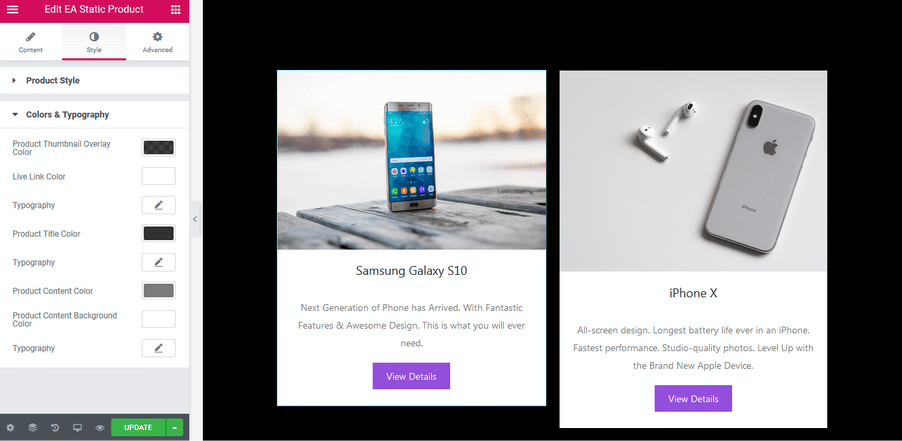 Final Outcome #
By following the basic steps and a bit more modifying, you can style your Static Product as per your wish.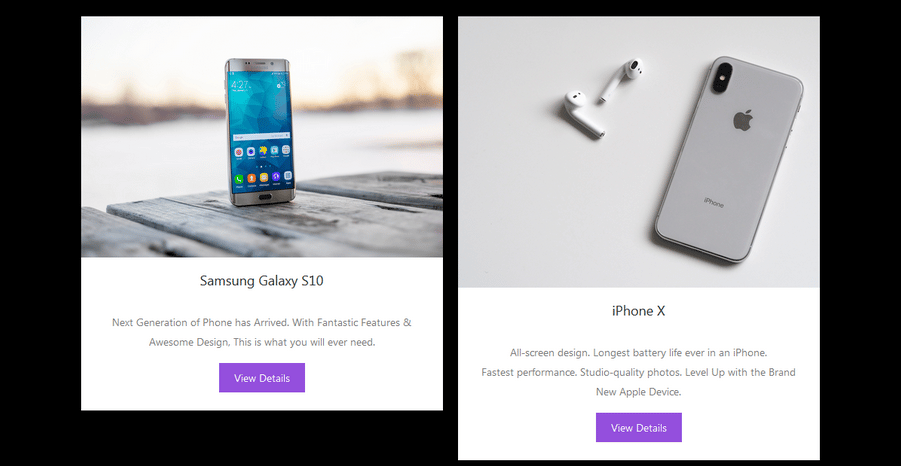 With the help of EA Static Product, this is how you can display your featured products in an amazing way and make it appealing to your customers.
Getting stuck? Feel to Contact Our Support for further assistance.