For your brand to have value and to establish your online personality, unique brand names are always crucial. This is the cause of the difficulty many business owners face in inventing a brand name. There are many things to think about while choosing a brand name, such as if your company's domain name is available. That is why you must use brand name generator websites to help you there. For your business domain, just add a keyword or market, and the name generator will provide you with several suitable suggestions.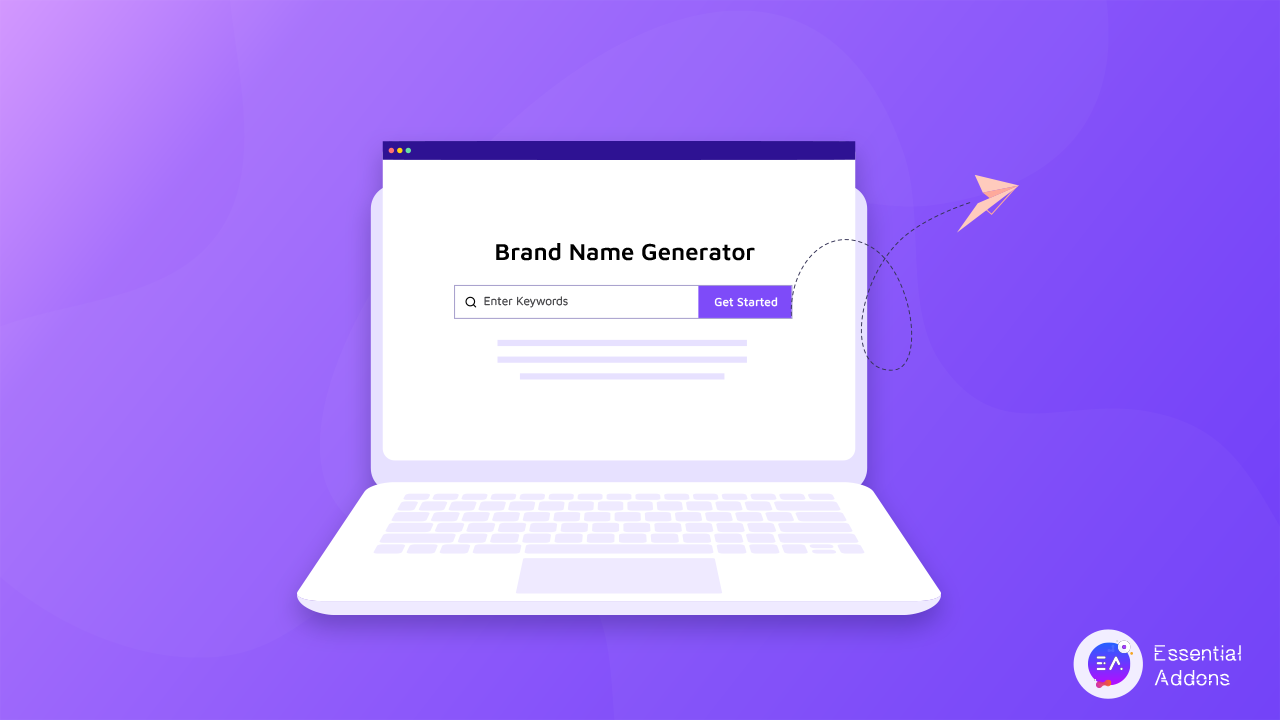 However, if you are to focus solely on the word 'Nike' and 'Amazon' brands, Nike was The Greek goddess of victory, and the word Amazon refers to the world's largest forest. So if you just analyze you will get to these two brand names are basically story driven. 
This is why when you are focusing on choosing the perfect match for your brand, you must think simply and find a business name that will work beautifully with your logos, taglines, and overall business concept. And help you to reach out to your target audience without any hassles.  
Now that you are hooked on this topic, check out the best 5 free brand name generator websites that will make your business name generation quick, effective, and easy. Take a deep dive into this blog!
Best 5 Free Brand Name Generator Websites To Get Started
As you already know why it's important to choose a brand name, you should let's look at some of the most popular brand name generators that can help you brainstorm ideas quickly. Take a look below:
1. Business Name Generator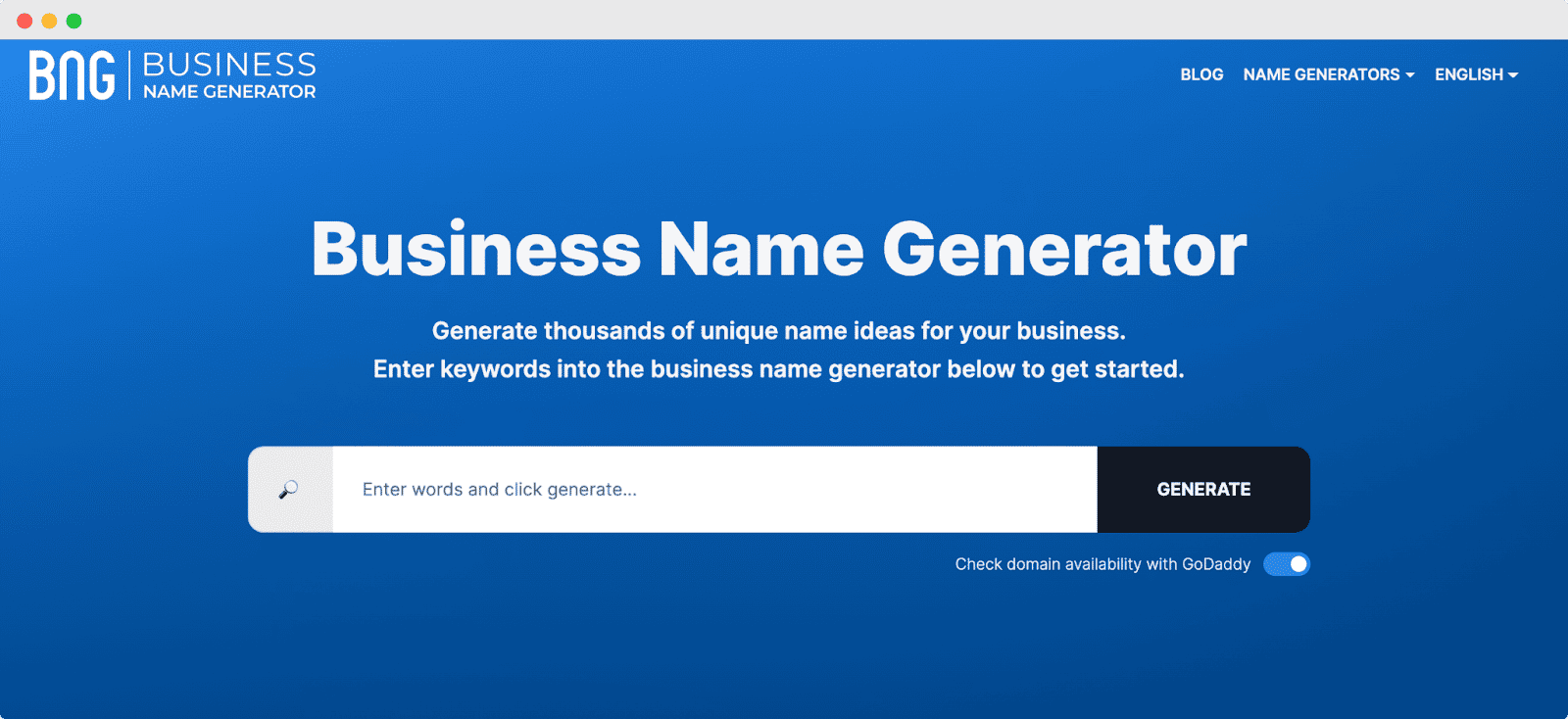 Businessnamegenerator.com is another brand name generator website to help you come up with unique business name ideas. You can also use their particular name for blogs, domain names, podcasts, companies, etc. Just enter the keywords and hit the 'Generate' button.
2. Namelix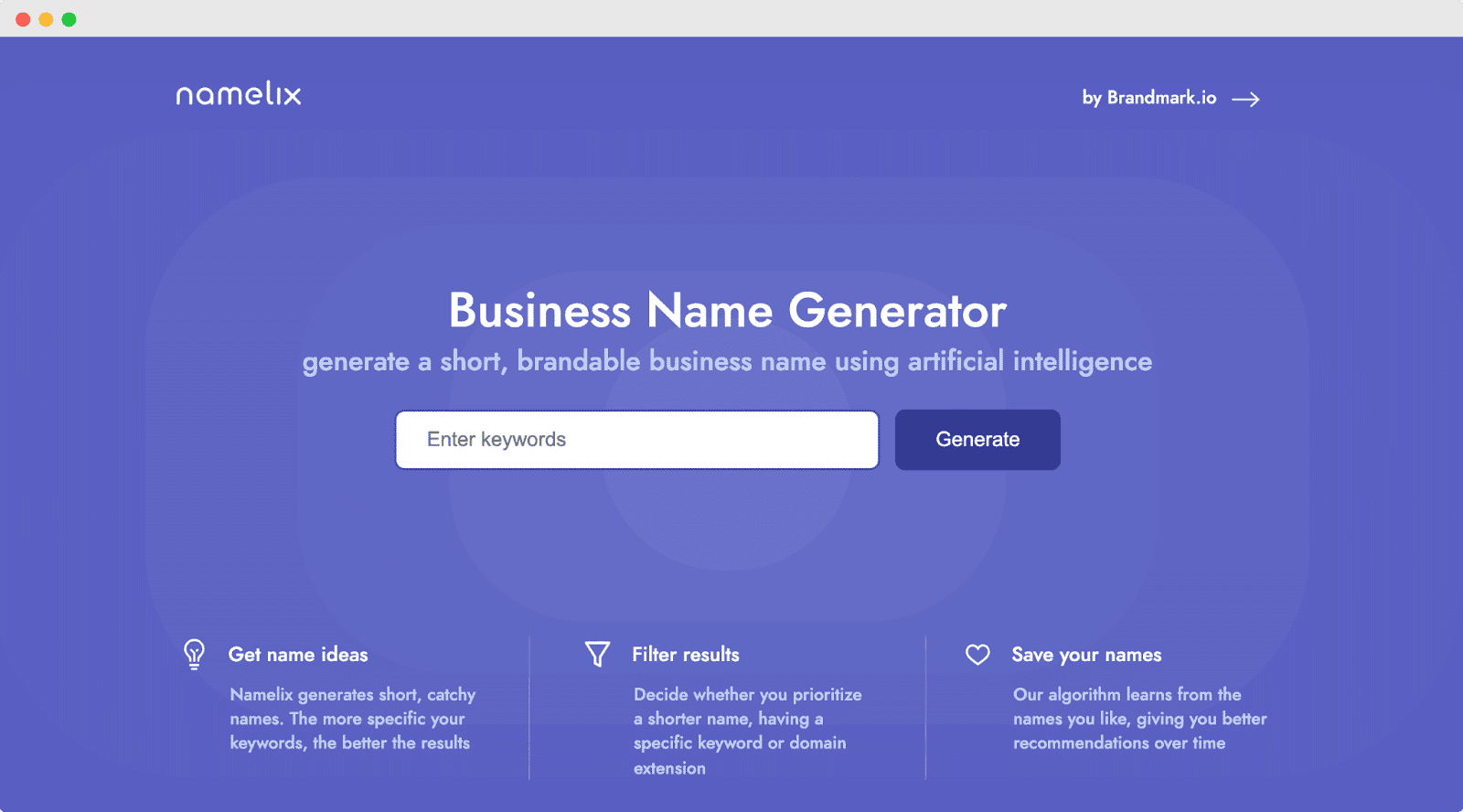 Namelix is a tool with an AI facility to develop memorable, brief, and distinctive names with logos. It can also help you with your organization's business names just need to add the keywords you love to add and hit the 'Generate' button. You will then get a list of preferred domain names and pick the one for your business. 
3. Wix Business Name Generator

Wix Business Name Generator is a free brand name generator website that can help you create your desired name which will help you to entirely represent your brand and add value. 
You just need to add the relevant keyword you are thinking of with the preferable business industry below and hit the 'Generate Name'. You will then get a list of related domain names and choose the one you want. 
4. FreshBooks 

FreshBooks is accounting software that is built for small businesses and also provides an advanced brand name generator website. You can generate your business name in four criteria like creatives & marketing, legal services & business consulting, trades & home services, and information technology. You just need to select the type of business and enter your preferred keyword to get your desired brand name. 
5. GoDaddy Business Name Generator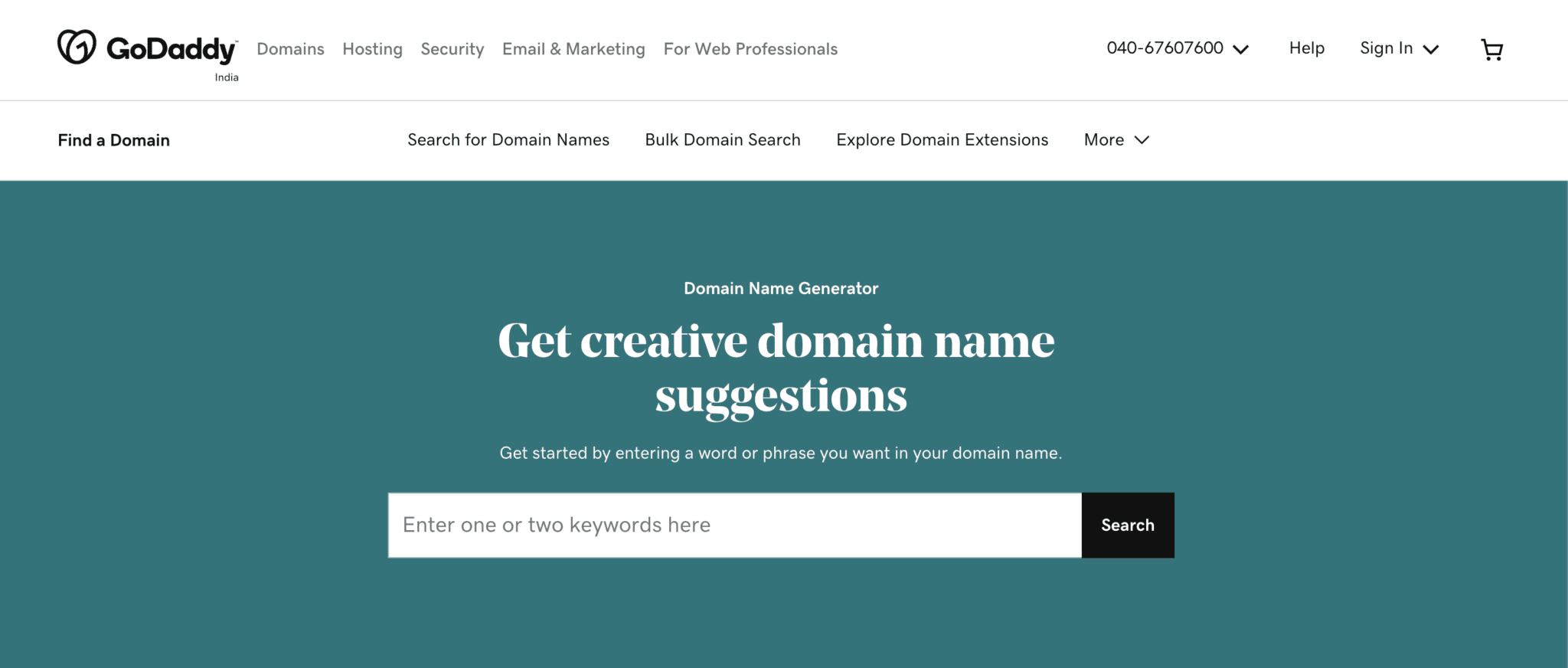 GoDaddy Business Name Generator can help you choose creative brand names without any hassles. It is one of the best, free business name generator tools to find company name ideas, brand names, and all with ease. You just have to enter your keyword and hit the 'Search' button to get your preferred name list.  
Now It's Your Turn To Explore!
Choosing the perfect brand name can have a profound effect on your company. It will be helpful for your SEO rankings and easily reach your target audience. Hope you find this blog helpful in getting the best brand name generator websites. So, let us know your experience by commenting below.
If you enjoyed this post, make sure to check out our subscribe to our blog for more fun tips and tutorials or join our friendly community for the latest updates.