If you've been using Elementor for a while, you're probably used to working with many URLs and instant redirects while creating any sort of content. What if you could handle all of your link redirection without ever leaving the Elementor Editor panel?
And that's where BetterLinks Instant Redirect feature in Elementor comes with the best solution. With just simple clicks you can manage your instant link redirect without even leaving the editing panel. Let's learn more.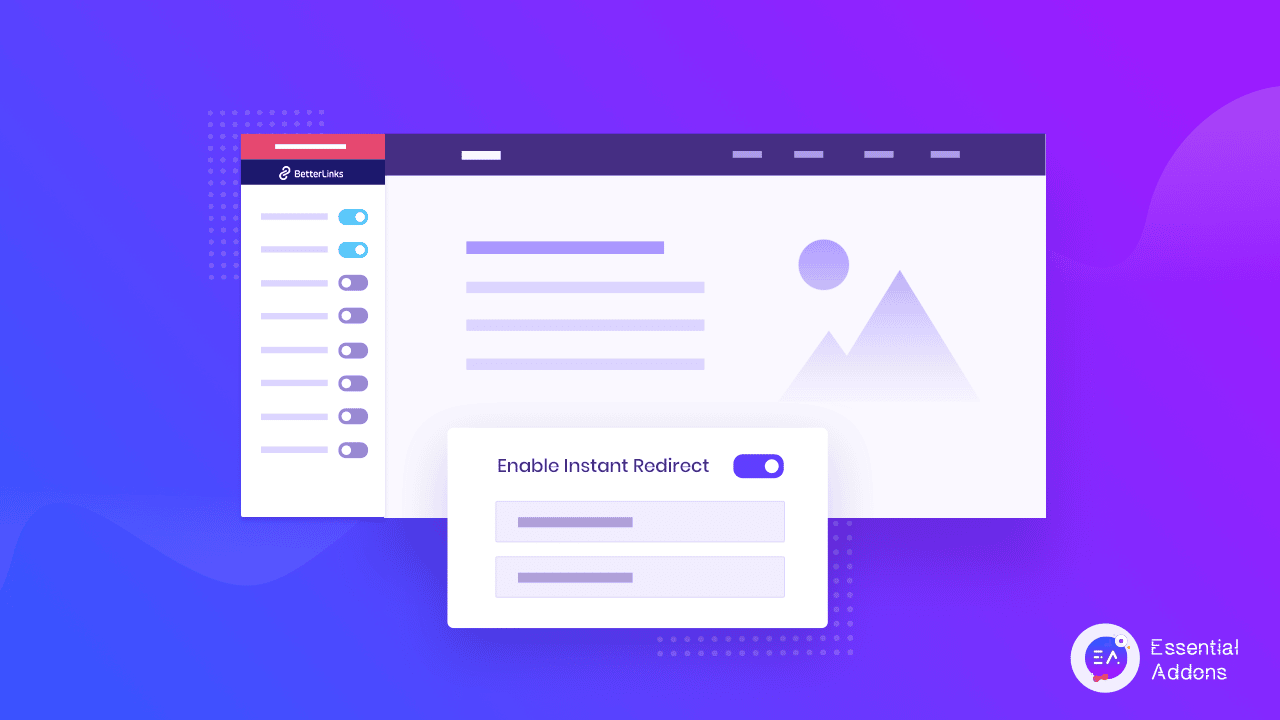 Let's say that you want your old site visitors redirected directly to your new website without any hassle. What would you do for this aspect? Here you'll need to set up instant redirects on your WordPress site so that you may redirect visitors from one page on your site to another. In today's tutorial, we are going to take a look at how we can instantly redirect links with Betterlinks.
Use Cases Of Different Link Redirects With Examples
Simply said, redirects are a method of redirecting visitors (or search engine bots) from one URL to another when the original no longer exists. Usually, there are 3 types of link redirects.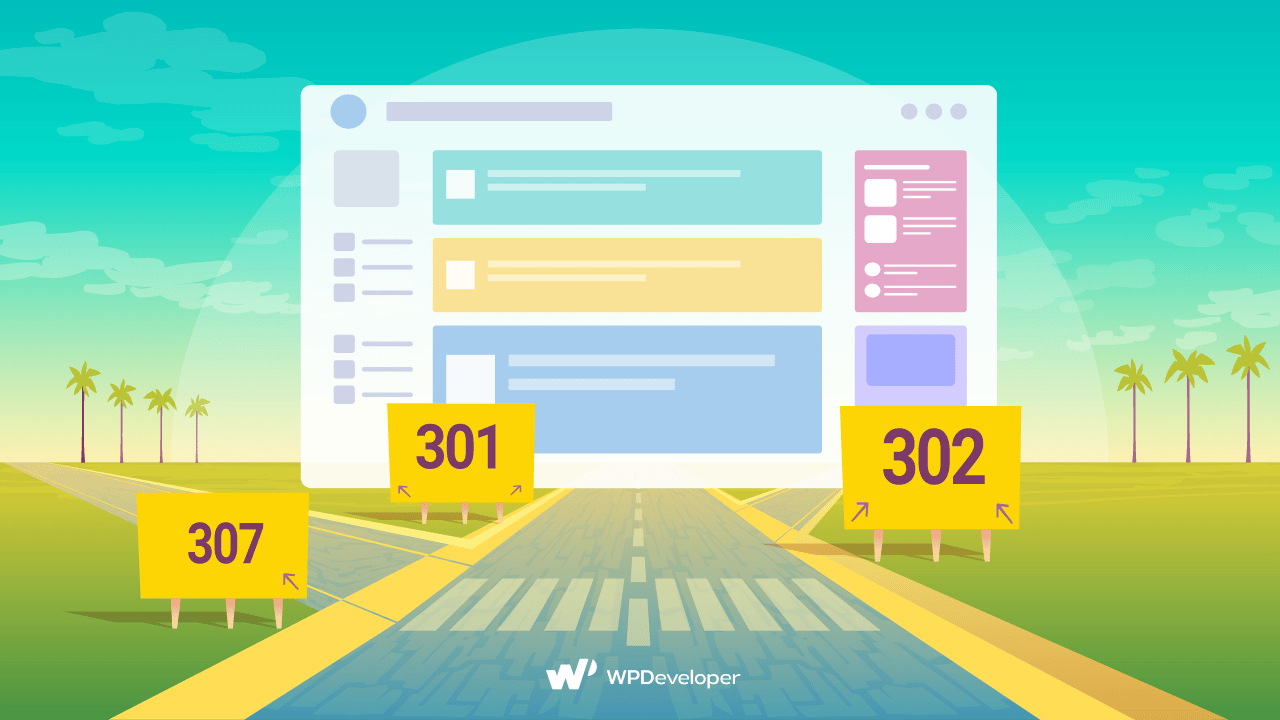 301 Link Redirects (Permanent Redirection)
This redirection indicates that the redirect is permanent. That means if you use this redirection your site visitors or search engines will always be redirected to the new URL. Just keep in mind that whenever you are migrating your website from the old one to the new one, every time anyone types the old URL, it will instantly take them to the new destination without showing Server Error or Page Not Found.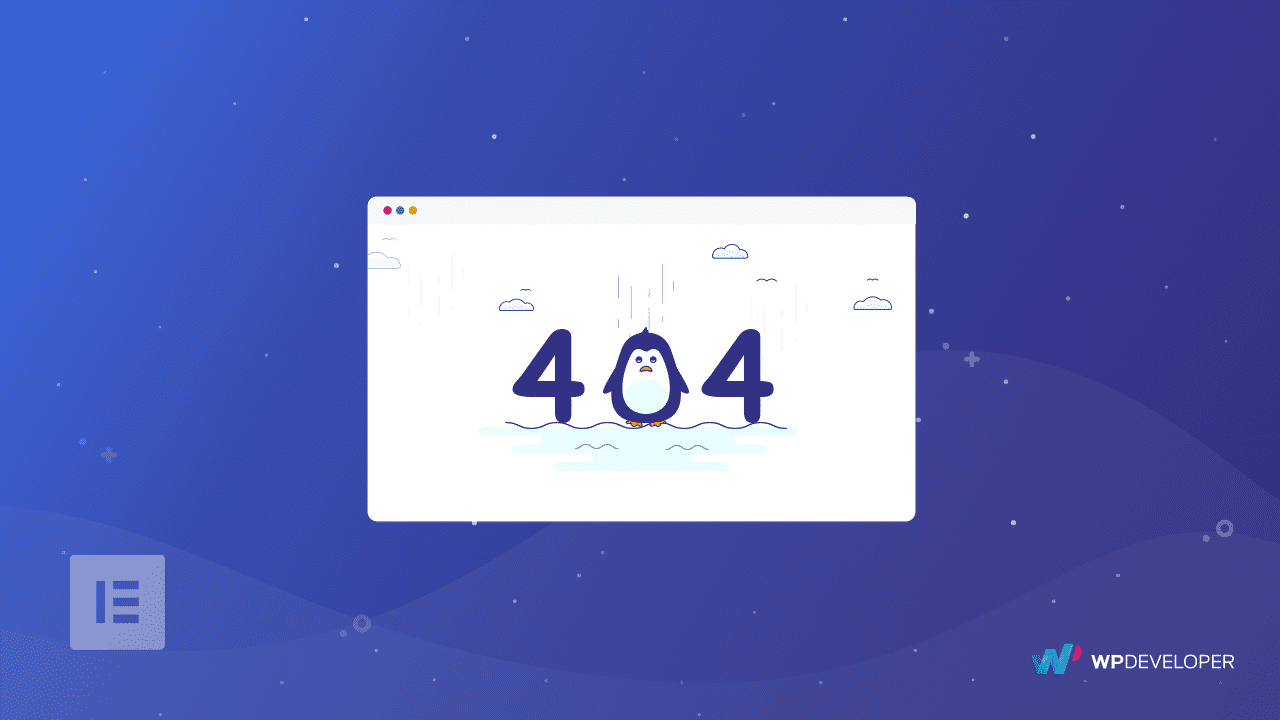 302 For Temporary Redirection
This redirection suggests that it is only temporary. In other words, the content is still available at the same URL, but readers are being sent to a different page for the time being. In contrast, 302 redirects can be used to redirect a URL to a promotional page, a product page, or a seasonal product webpage. This form of URL redirection can also be used for tracking or website testing.
307 Temporary Redirection
A 307 redirect is a temporary redirection. This approach is ideal for short-term replacements. A 307 redirect is useful if you think the target URL may change at some time. Assume you have a special offers page that varies when different deals are launched. Because the destination content changes on a regular basis but the originating URL remains unchanged, a 307 redirect makes more sense.
BetterLinks Instant Redirect In Elementor: How Does It Work?
The newest feature, 'Instant Elementor Redirects', enables you to redirect Elementor-built pages and posts directly from the Elementor panel. There is no need to exit the Elementor editing panel to redirect pages and posts. Additionally, you may specify the type of redirection (301, 302, or 307), as well as link attributes such as scheduled, sponsored links, and many others.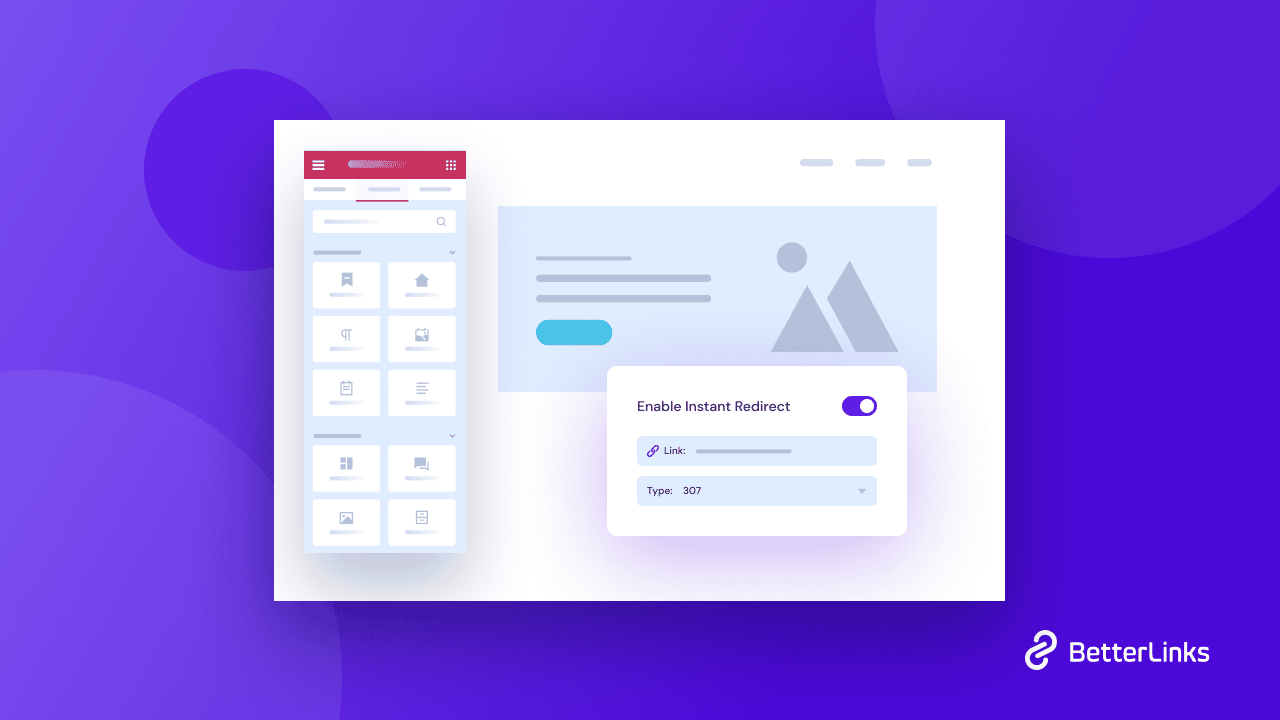 Introducing BetterLinks: Advanced WordPress Link Management Solution 
BetterLinks is an excellent tool for managing affiliate links, shortening lengthy URLs on your own website or on external pages, and tracking everything in one spot. The additional capabilities of the plugin will assist you in analyzing the performance of your URLs, measuring your campaigns with A/B testing, and much more.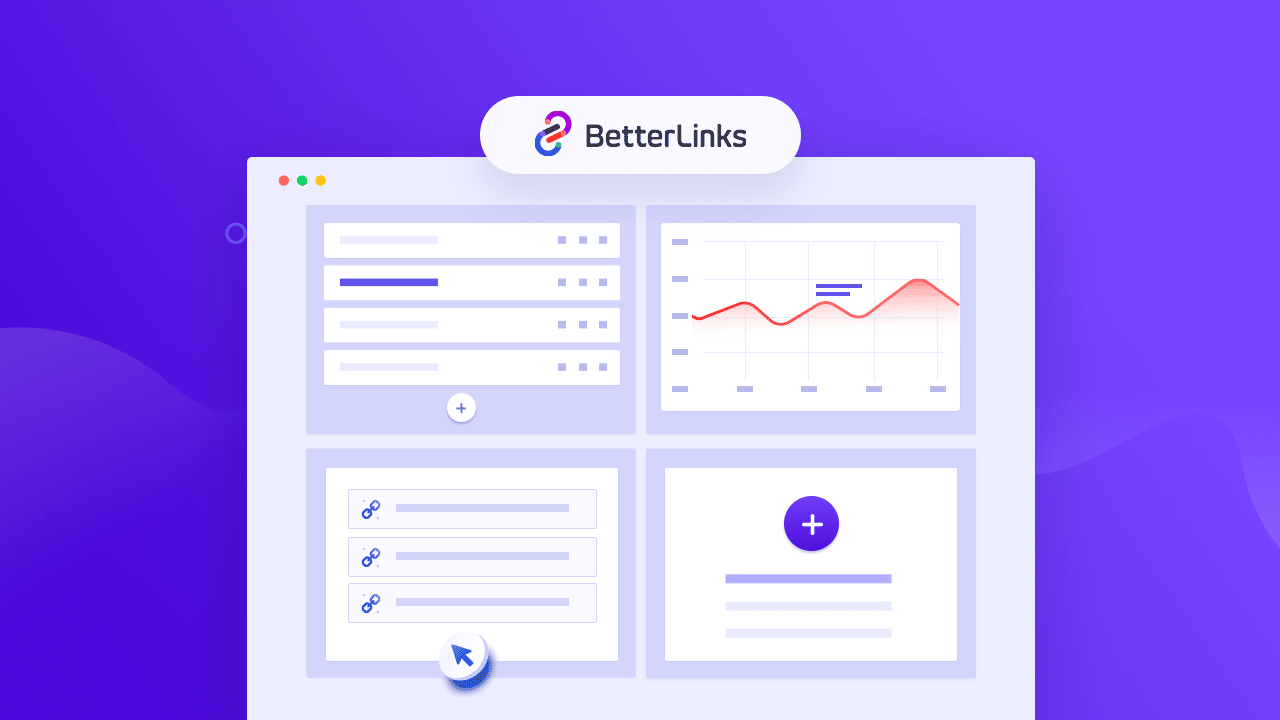 Thus, BetterLinks is an all-in-one link management solution for WordPress. And the best part? You can easily use it on your Elementor website too!
👉With BetterLinks dynamic redirection feature you can enhance user experience in a beautiful way. This feature ensures that your site visitors are immediately moved to a page that is more appropriate for their device, operating system, browser, or other factors.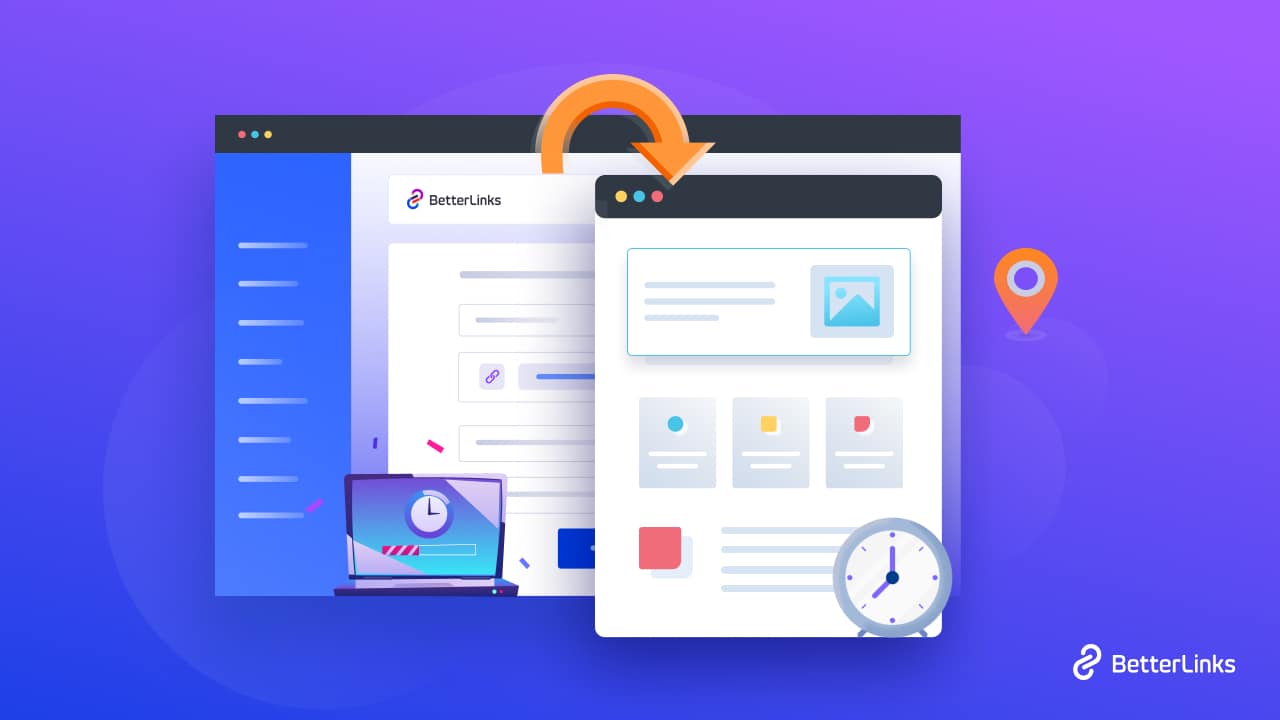 👉BetterLinks' A/B Split Test allows you to better track your campaign URLs.You can monitor the performance of each campaign URL with these data-driven split tests, putting you ahead of the competition and lowering your website bounce rate.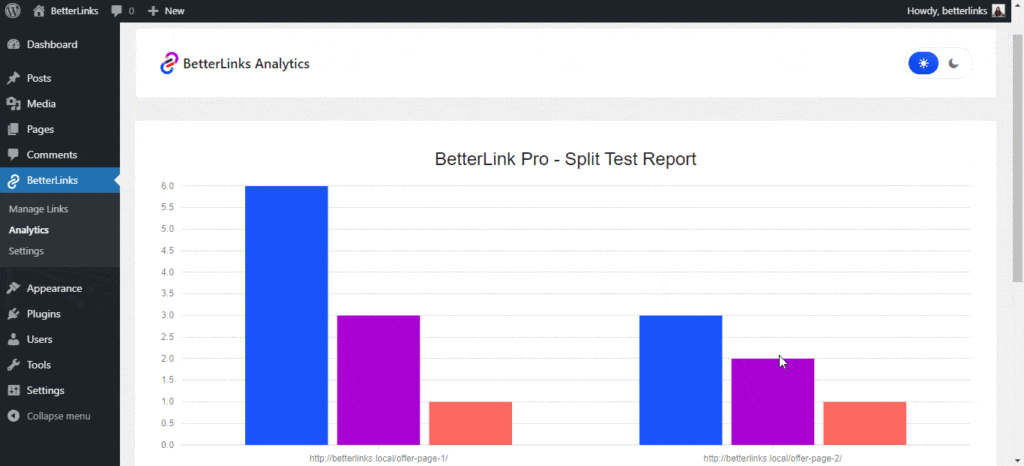 👉BetterLinks presents a new feature – BetterLinks QR Code Generator – to let you immediately produce QR codes for all of your website links. With this very simple feature, you'll be able to make and download QR codes in a matter of seconds. 
So, BetterLinks acts as an all-in-one link management solution, and with Elementor you don't need to write any complex coding to explore all the features.
How To Use Betterlinks Instant Redirect Feature?
As you are now fully introduced to this powerful plugin, now it is time to grasp the advanced feature, BetterLinks Instant Redirect. The process is very simple. Before jumping on the step-by-step guide make sure you have the Elementor website builder activated and installed on your WordPress dashboard.
Step 1: Install And Activate BetterLinks On WordPress Dashboard 
In order to redirect links from the Elementor panel, first, you need to install and activate BetterLinks from your dashboard. Navigate to Plugins→Add New, on the search box type 'BetterLinks'. After that activate the plugin for your link redirection.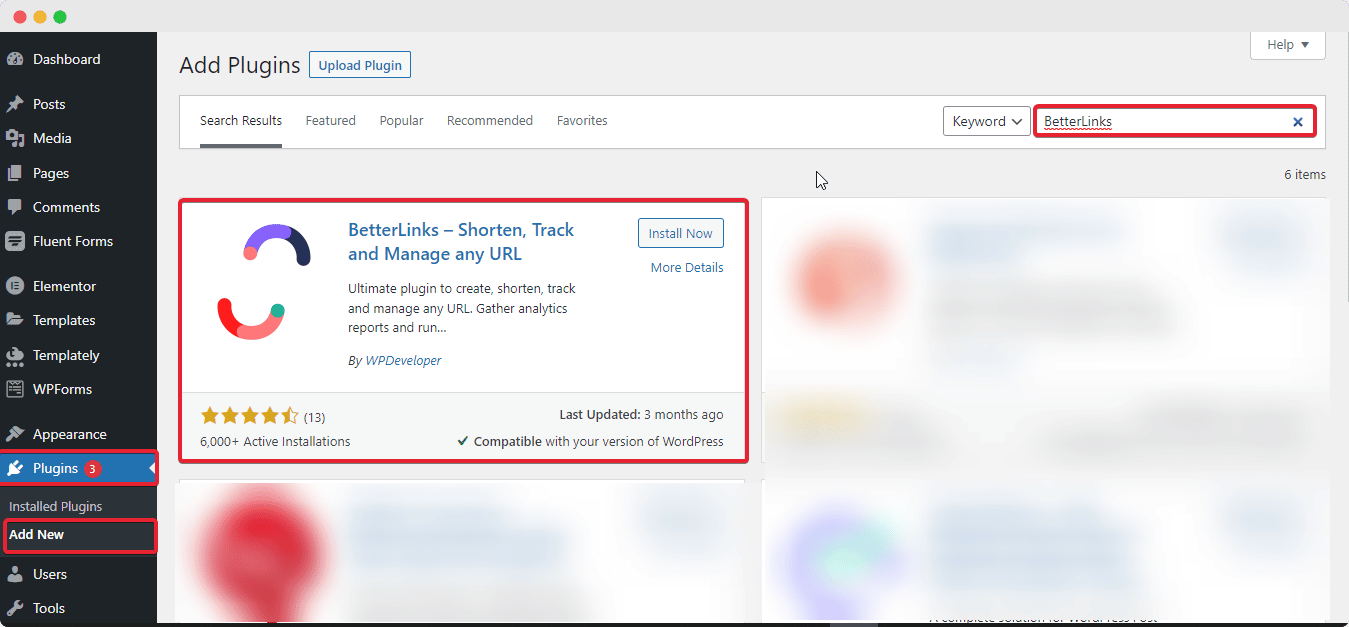 Step 2: Enable BetterLinks Instant Redirect Feature From Settings
To get the best out of this feature first you have to enable the Instant Redirect option from the WordPress dashboard. To get the 'Instant Elementor Redirects' feature, navigate to BetterLinks → Settings → General Settings. Then toggle the 'Instant Redirect' feature to enable the option to redirect links within Elementor.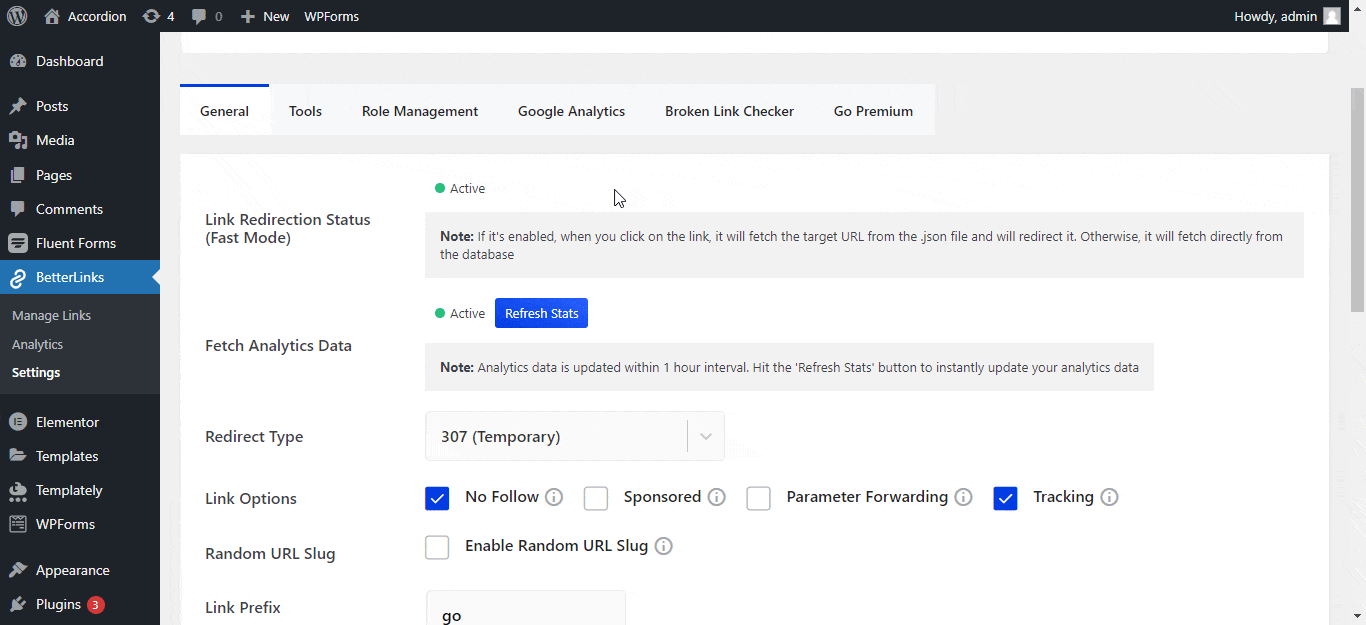 Step 3: Configure Link Attributes, Types, And Other Customization
Now time to open any existing or new page you want to redirect by clicking the 'Edit with Elementor' button. The page will instantly open in Elementor. Now under the 'Settings' option, you will find the 'BetterLinks Instant Redirect' option. Toggle on this option to enable this feature as shown below.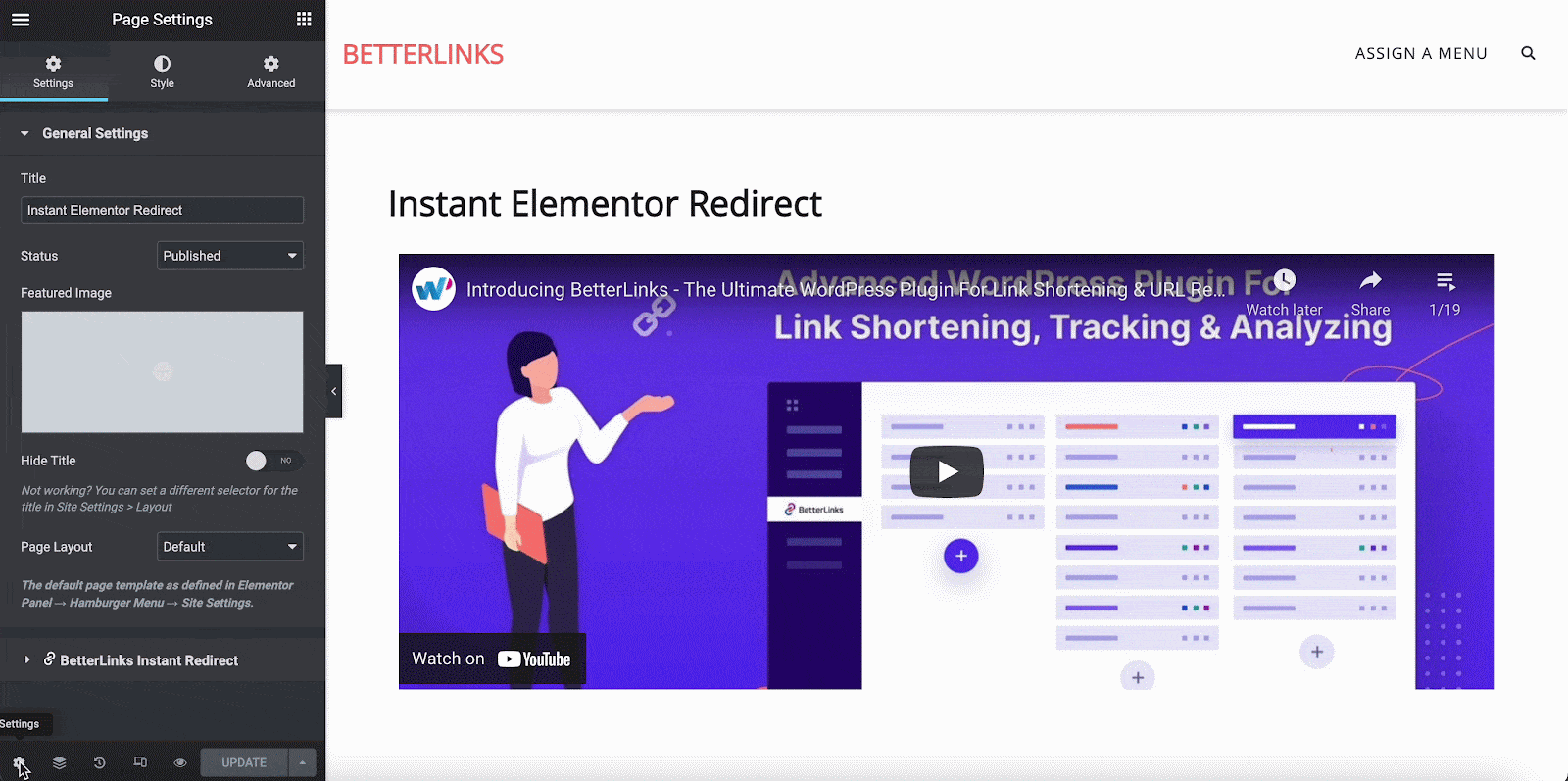 Immediately after that, the Elementor editor will have access to all link redirection options. You may customize the Target URL, Link Redirection Type, and link parameters such as sponsored, do follow, no follow, and so on. You may also activate URL tracking directly from the Elementor interface.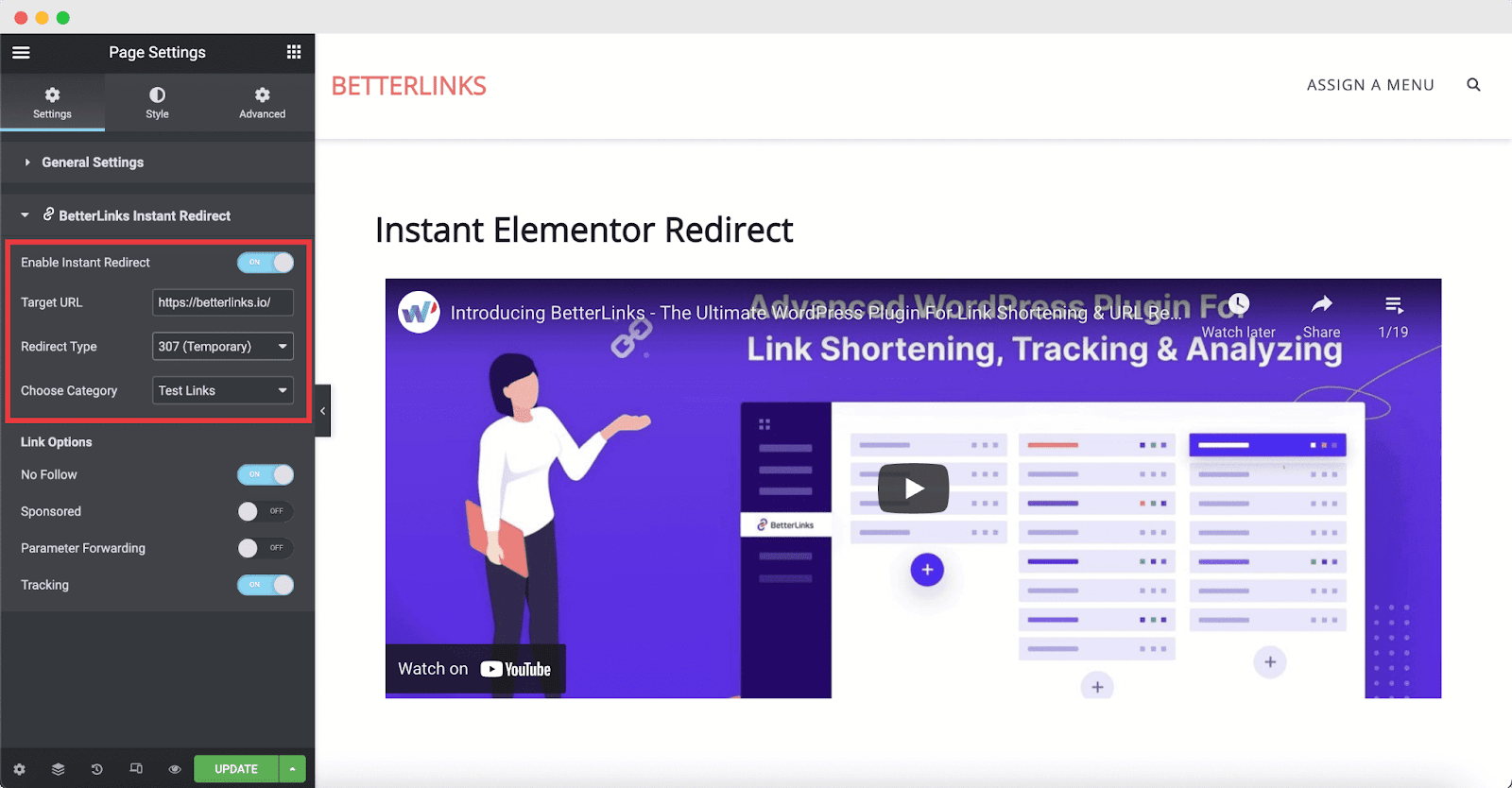 After you've finished customizing everything, click the 'Update' button to save your changes. That's all. This is how you can easily redirect links from the Elementor panel without even leaving the page by BetterLinks instant redirect feature.
Bonus: Everything You Need To Know About Link Management  
Link management for your WordPress website extends beyond just detecting and repairing broken links. It includes a number of concrete activities such as tracking the click-rates created by your website links, adding particular keywords to your URLs to make them more SEO friendly, shortening lengthy URLs to make them more effortlessly shareable, and much more.
For instance, one important link management practice is that you must regularly analyze and measure your link performance. And with BetterLinks PRO, you can easily do that using the A/B split testing feature. Check out this definitive guide to link management to learn more.
Easily Redirect Links In Elementor With BetterLinks
As you can see, with BetterLinks, managing instant redirects in Elementor is easier than ever. So give it a try, and let us know your feedback in the comment section. Don't forget to subscribe to our blog for more blogs, easy guidelines, and tutorials, and join our evergreen Facebook community for more exciting updates.