Baking is an art, and if you are an enthusiast pastry baker, this is your time to create your online pastry shop website without coding. This will help you to make a huge noise in the digital crowd and take you to your target audience quickly with ease. 
Right now, the eCommerce platforms have become the most popular marketplace for running any sort of business. If you see the latest report from Statista, you can clearly see the impact of online business and its growing nature. Amazing, right? So without any doubt, you can start your online pastry shop to fuel up your bakery shop business.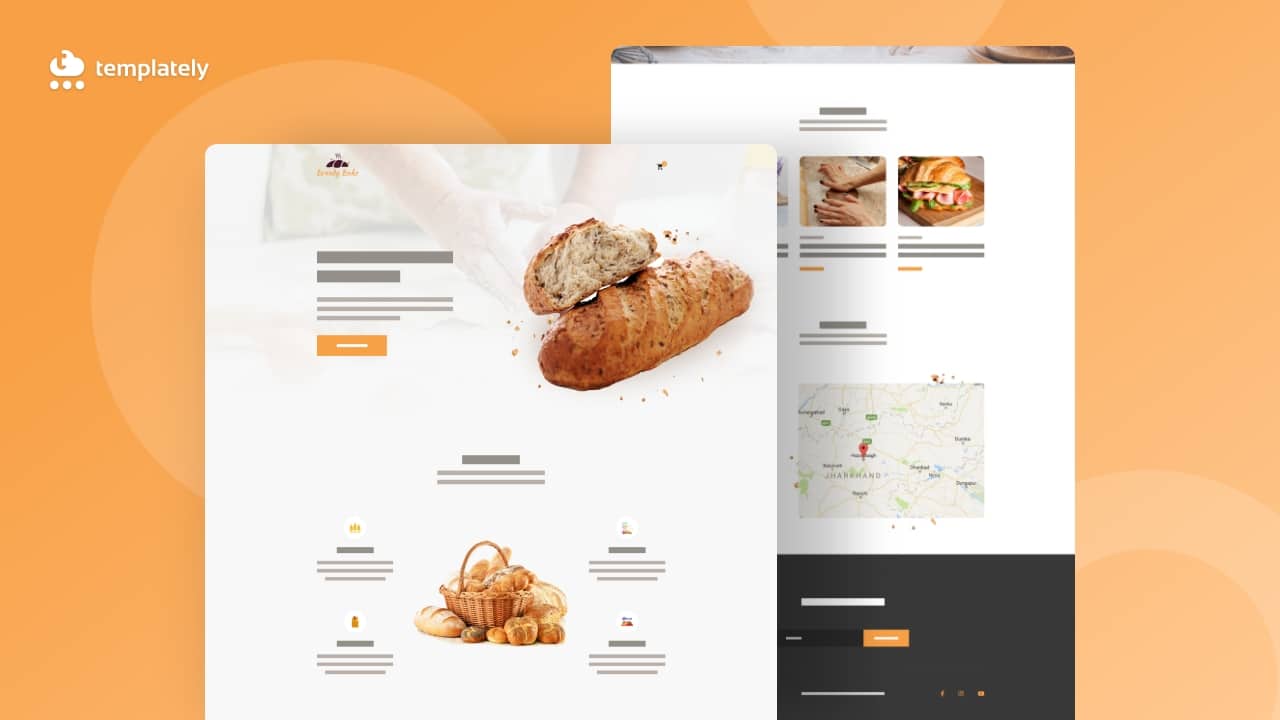 Wondering how to create an online pastry shop without coding? Don't worry, that's why we are here to provide you with a complete solution to create a stunning online pastry shop without any coding. Take a deep dive into this blog below!
5 Benefits You Can Get After Starting A Online Pastry Shop
Running an online pastry shop can give you a lot of benefits rather than a physical shop. You can easily grow your network over time and reach out to those customers which you couldn't even imagine reaching out. Once you can create hype, your online pastry shop service will receive a boost without facing any hassle. Also, we have seen the impact of online business in our life during this pandemic. So let's check out the top 5 benefits you can get after starting an online pastry shop below: 
You can easily reach out to your target audiences online. A fully functional,

SEO-friendly, and responsive

online pastry shop website can make your half work done online. Because now most customers are available online and searching for their complete solution. 

You can set up a proper

marketing plan

, target social networking sites, and expose your brand exclusively. Once you get success, your satisfied customers will spread your brand name and service willingly online and in their own communities as well. 

By this, you can easily be available on your

potential customers' search

and can continuously grow your customer base. You can quickly collect your actual customer reviews and showcase them on your website, social media platforms, and others to make your service credible. 

Without any cost and in a very

affordable way

, you can start your bakery business online, do your marketing promotion and reach out to your targeted customers with ease.   

All of your efforts will easily rank your

online bakery shop top on search engines

, especially on Google. This will make your business credible and authentic in the eyes of your targeted customers day by day. 
So to make more site traffic, engagement, and conversion, starting your online bakery shop business is the only successful way you get in this digital era. As soon as you make up your mind to cope with all the latest tactics you can shine in your online bakery business in a short period of time without any doubts. 
Complete Guide: To Start Your Online Pastry Shop From Scratch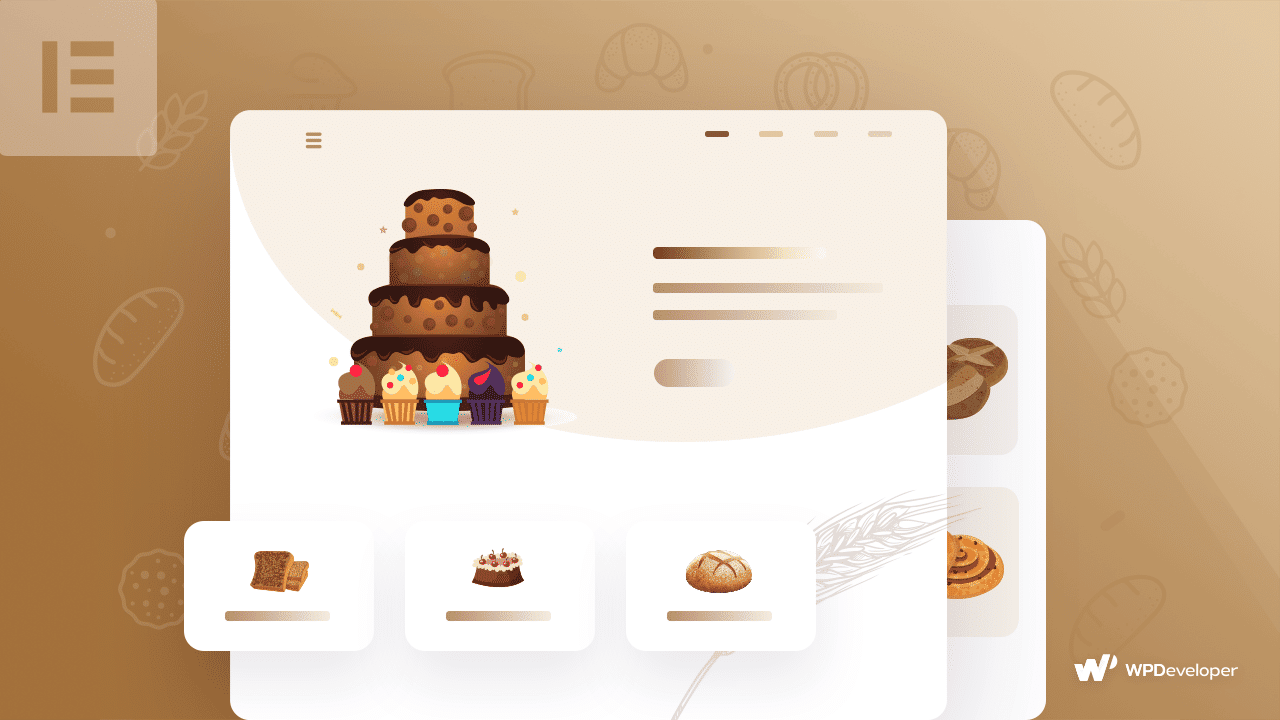 As you are planning or finding a perfect way of setting up your online pastry shop business, you have to then get to some essentials before starting it. So to save your time in market research, we are providing you a complete guide on where to start with, mandatory planning, types of equipment you need to get on your list, proper branding approaches, and a lot more in detail here. Get excited? Let's dig in-depth below:
Analyze Your Competitors First
Whatever business you may run, make sure you have identified your and your competitors' business models very well. In this case, proper business analysis can help you out. Find out your weakness, strengths, opportunities, and threats and according to this, you have to make a proper market segmentation. So before launching your online pastry shop business you have to analyze your competitors, their plus points, and what you have unique, or need to improve to attract your customers, have to research this at first. This analysis you have to do if you want to be successful in this highly competitive eCommerce business industry.  
Complete Market Segmentation 
After doing the analysis, you have to segment your bakery business first according to the current marketplace. Make sure what you are going to offer to your customers. For example, you only want to make the pastry, birthday cake, or a variety of bakery items like biscuits, bread & rolls, snacks, and more. 
What you want to bake according to this you have to do complete research and segment your market. This will help you to select your target market customers to who you are actually offering your online pastry shop service to earn maximum profits. Suppose you are baking cakes, so according to pricing you can segment your customers. For customizing any cakes how much you will offer you have to decide for each customer group. 
In zest, segment your consumers according to social class, which class of consumer will be beneficial for your business, get your bakery items, and more. With proper pricing, packaging cost, quality assurance, and in detail you have to go through and segment your market. That you know what you are offering, who's gonna get it, how to do successful market segmentation and get succeed.  
Perfect Blueprint For Your Online Bakery Shop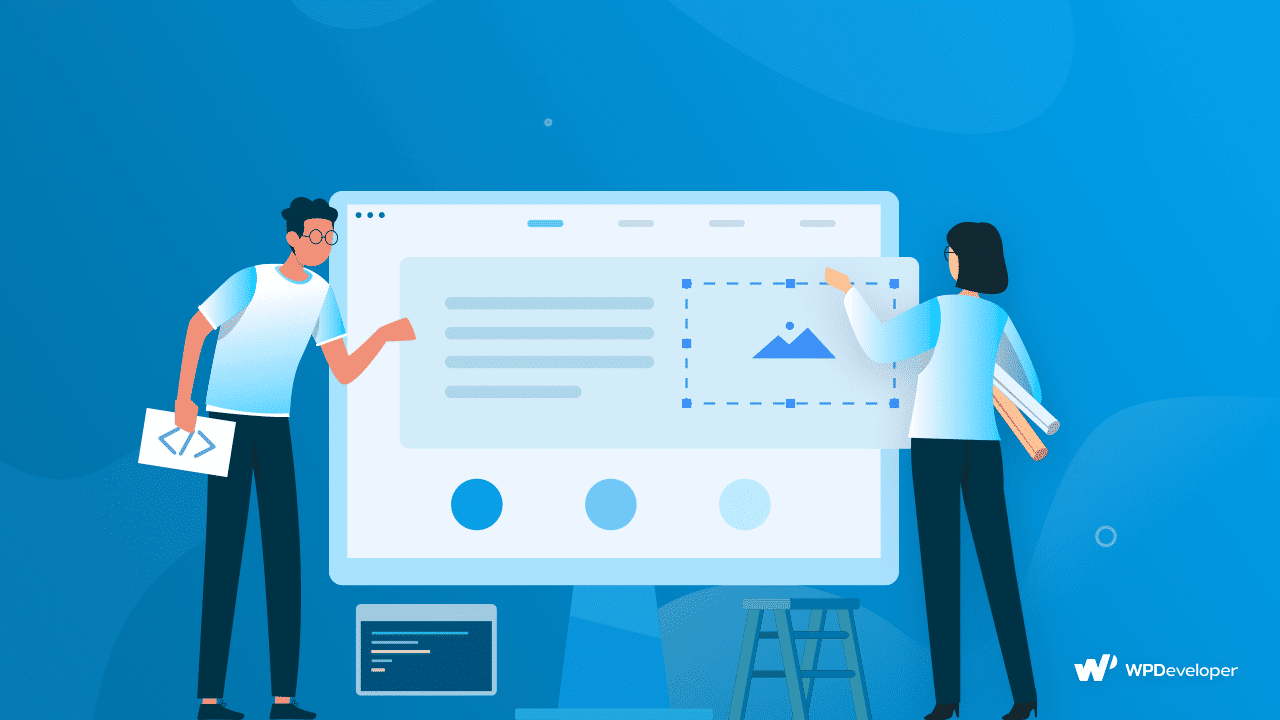 Blueprint consists of explaining the whole process of how you are going to run your online pastry shop business. What items you are baking, decide the financial investments, accounts, marketing campaign who's gonna handle it, you will work alone or as a team, you have to note it down. 
Suppose you are working as a team, what each group member will invest in running an online pastry shop, how you are going to deliver your bakery items to your customers, how to connect with consumers through the website or over the phone you have to decide. So the whole process you have to set what you are going to provide, how you are doing it, who's gonna handle what, and in the end how to earn maximum profits, everything you have to set before launching your online pastry shop. 
Research & Look For The Necessary Equipment 
You have to get a stock for your baking equipment. From electronic devices to handy tools everything you have to list, the amount you want and purchase it accordingly. Because when you are starting a business proper tools if this does not present you will be in big trouble giving service to your customers. How beautifully you are delivering your service will ensure your business success. 
Choose The Right Online Platform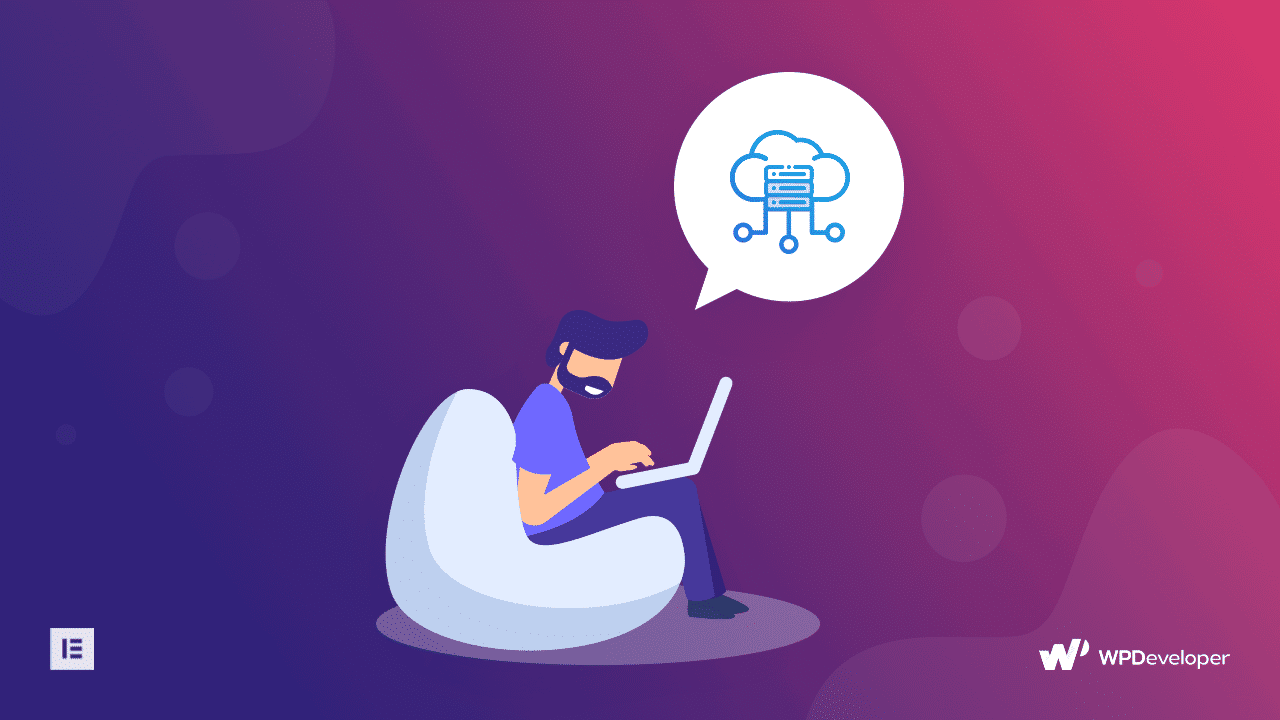 As you have made up your mind to launch your online pastry shop business, you have to then choose the right platform to create, launch, and maintain your website. You have to first get a unique, catchy domain name for your online pastry shop, and find a hosting service provider who will maintain your online visibility without any hassles. It will be a smart decision if you choose one that will help you to give a unique domain name and hosting service simultaneously.
If you choose WordPress to build your online pastry shop, then you can make it in an affordable way, and it will never be a regrettable decision. Domain, hosting a ready WordPress bakery template you get every facility in WordPress. Check out this best hosting service provider blog to know in detail.  
Register Your Online Pastry Shop
After getting your domain & hosting for your online pastry shop, you have to get registered to run your online business full of authenticity. For startups, it seems difficult in the beginning to know how to get that but you have to ensure this for running an online pastry shop. Let's check out the list:
🟢 Make sure what kind of ownership you have in your online pastry shop business, you have to get your state business license first to run a home bakery, online, or physical store for any type you start with. 
🟢 Have to get a health certificate to run a food business online or offline in both. That your food will not produce any harm to the customers.
🟢 You have to collect what type of ingredients you can use, measure, and authorize your business from the food & drug administration.
🟢 After getting your state business license for launching your online pastry shop business, you have to ensure your tax identification number.  
Spread Your Bakery Brand Name 
As you already get a domain & hosting service provider to appear in the eCommerce business world with a fully functional website, you have to now focus on spreading your brand name. In this case, word-of-mouth service works faster than anything. If you are new to the online business, why people will get your service without knowing you. So your friends & family, or others who are your actual satisfied customers, their online reviews you have to get. Sharing your business name to related social profiles, and groups work effectively in online business. 
Focus On Your Marketing Campaign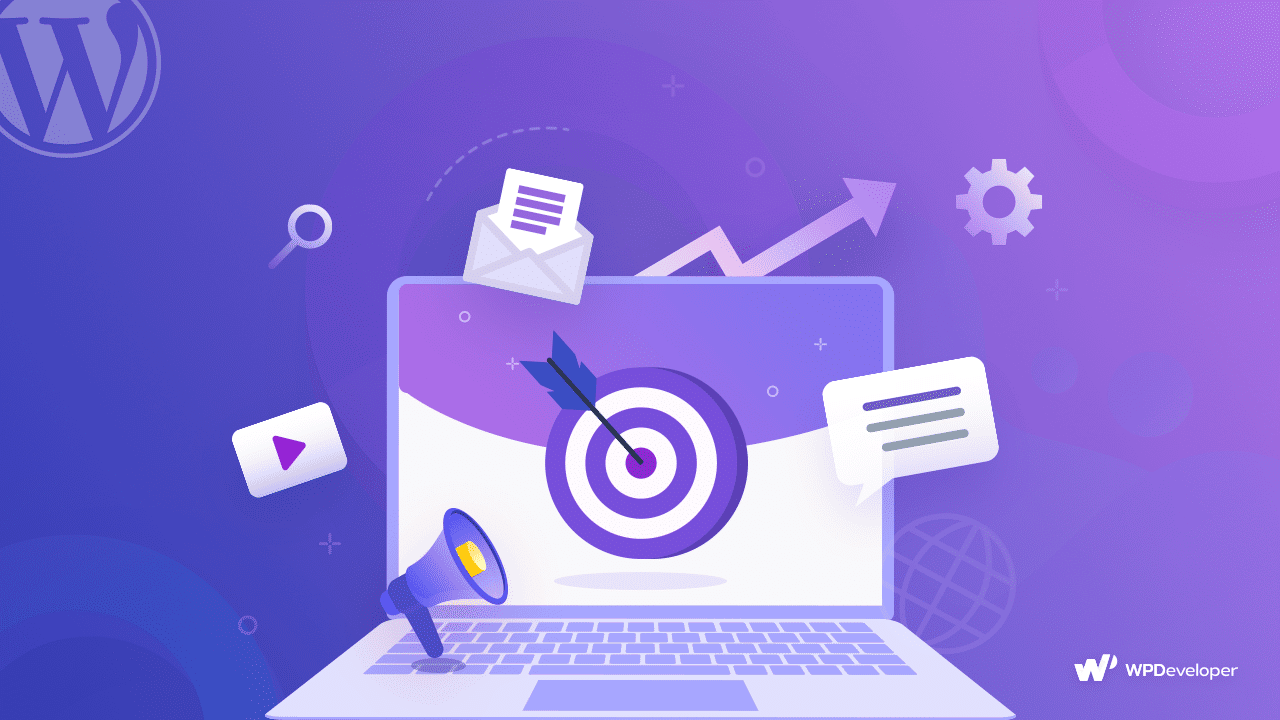 You must have to ensure a strategic marketing campaign. In starting you have to start with your website. First building a website that is SEO-friendly, content is keyword rich, backlinks are smartly done to reach out to the target audience organically. During the crawling time of Google or other search engines, your website will be ranked higher for this soon. 
Make proper social media exposures like Facebook, YouTube, Twitter, LinkedIn, Pinterest, etc. You can do boosting, make your baking clips and share them on your YouTube channel and expand your marketing tactics like this. Paid ads can be another effective tactic, and you can decide to do this after making a little profit or you can do it from the starting if you have enough capital. It's totally up to you, but these are marketing campaigns you must have to follow to do a long-run business in the eCommerce industry with an online pastry shop. 
How To Start Creating Your Online Pastry Shop Website In WordPress? 
Assuming you have read the whole process before running an online pastry shop, you have all the information on where to start. Now you just need a complete solution to build your online pastry shop website in WordPress. This powerful content management system WordPress comes with a popular drag & drop handy page builder Elementor. You can easily create your website using a ready template design without adding a single line of code. 
So to make Elementor users work faster Templately the ultimate template cloud for WordPress has introduced 2000+ ready Elementor templates. Each of its ready template designs consists of creative sections with animated widgets, smooth scrolling effects, cross-browser compatibility, responsiveness, and more. To start creating your online pastry shop website in Elementor, Templately offers you a fantastic premium complete template pack.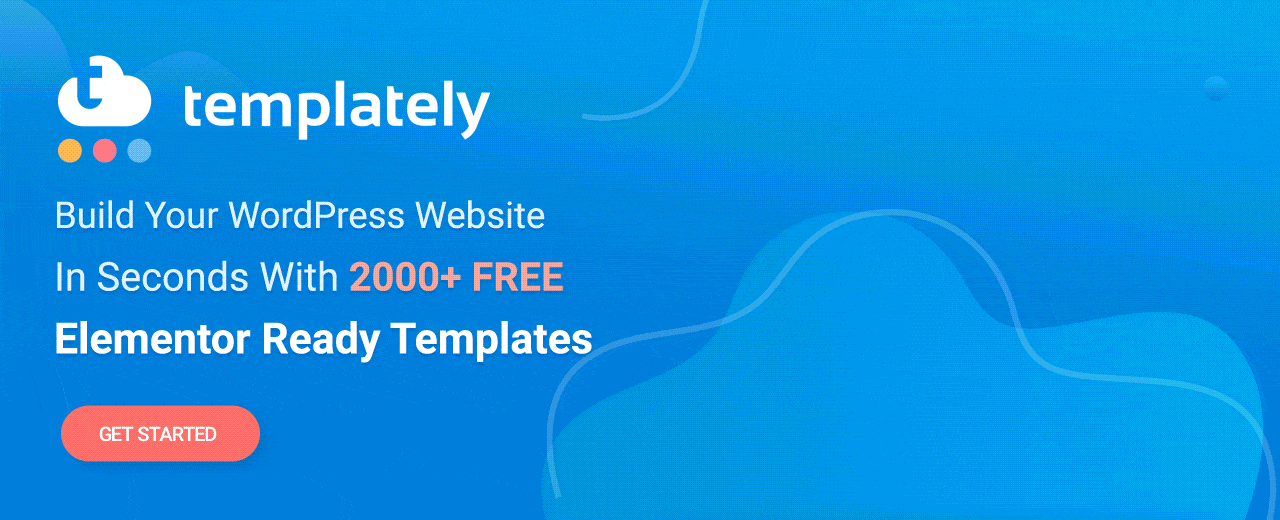 Introducing Bready Bake To Create Your Online Pastry Shop In Elementor 
Get this Bready Bake template by Templately to create your online pastry shop website in Elementor without coding. It comes with ready ten pages that are responsive, SEO friendly, and fully functional to make a complete online pastry shop website just with a click. Let's find out what you will actually get in below:
➤Compelling, essential Homepage, About Us Page, and Contact Page are present on this Bready Bake complete template pack.
➤Interactive, and fully functional Product Page, Product Details Page, and Reservation Page are built that will help you to attract your customers and smoothen their online purchase process.  
➤can even publish your bakery blogs on a Blog Grid Page, Blog Details Page, Blog Card Page, and a separate Gallery Page to highlight your items' high-resolution images there. 
🔰Things You Must Get Before Creating Your Own Online Pastry Shop In WordPress
Let's get a few things done before creating an online pastry shop using the 'Bready Bake' Elementor template pack from Templately. Let's check out the necessary plugins that you must have to get using this ready template pack: 
✅ Elementor: Install the best page builder Elementor to use this Bready Bake Online Pastry Shop template by Templately. 
✅ Essential Addons: Activate Essential Addons for Elementor. This is considered the best element library for Elementor with 800K+ happy users and 70+ amazing widgets.
✅ WooCommerce: Make sure to install the WooCommerce plugin from WordPress and add your online pastry shop products to it. 
✅ Templately: Now, you have to sign up for an account and install 'Templately' on your WordPress website to use this ready template for Elementor. 
Now that you have installed all the mentioned plugins above, you are ready to use the Bready Bake template pack in your Elementor editor. Follow these simple step-by-step guidelines below:
Step 1: Insert The 'Bready Bake' Homepage Template Design In Elementor
Let's click on Edit with Elementor to create a new page on the WordPress dashboard. In a few moments, it will then come up with a new page in the Elementor editor.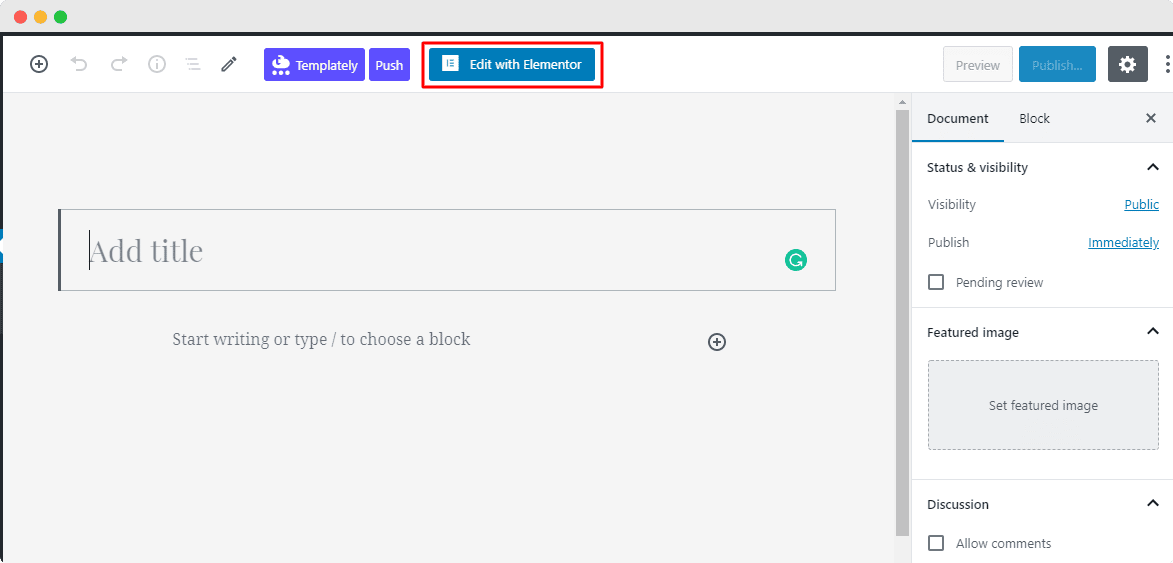 Afterward, you need to click on the middle icon of the page that comes with Templately. It will provide a popup window that will beautifully showcase all the ready templates of Templately. You have to search for 'Bready Bake' or 'Bakery' on the search panel. It will automatically then show all the ready pages & blocks related to it.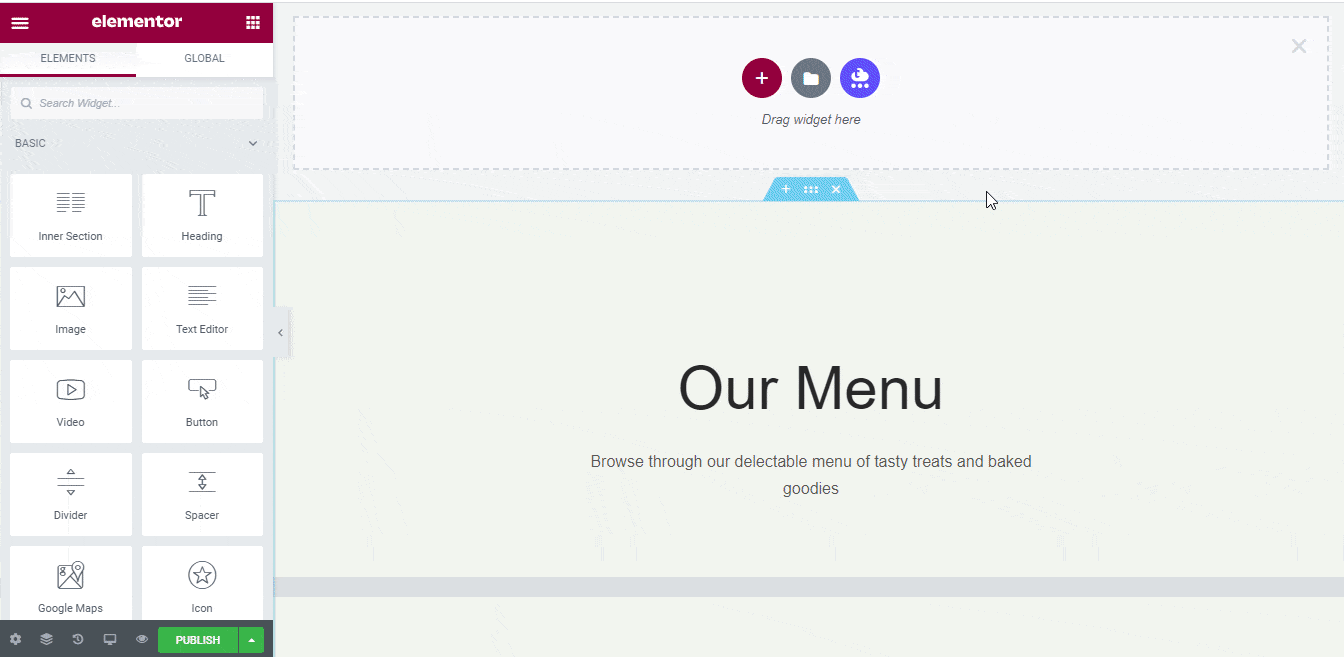 We will pick the 'Bready Bake' homepage template. Hit the 'Insert' button to load the page template on your website. You can add more pages for your Online Pastry Shop in the same way.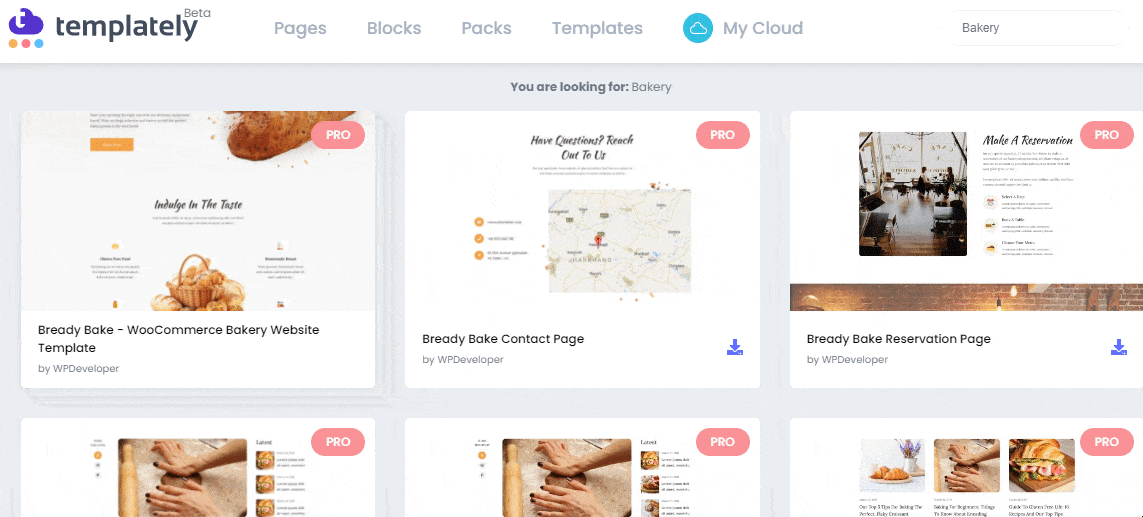 Step 2: Customize The Homepage Design Of Your Online Pastry Shop
You can now use the responsive, ready template to publish your Online Pastry Shop using Elementor without adding a single line of code. You can add your preferred content in each creative section, drag & drop one to another, do a bit of modification, and it's fully ready to become live.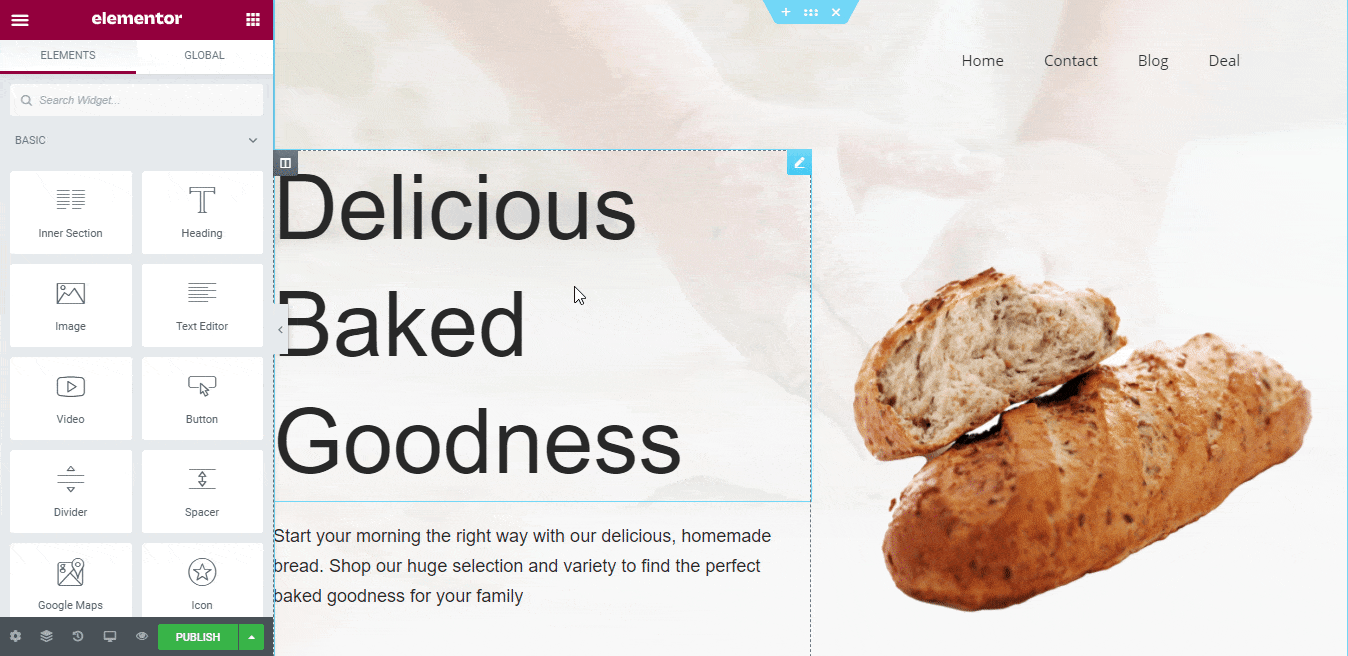 Step 3: Save & Secure Your Template Designs On Cloud Storage
Now, save your template designs in the 'MyCloud' storage of Templately. Just right-click on the design and press 'Save Page to Templately' to save it in cloud space. It helps you to create a backup of your design without needing extra space.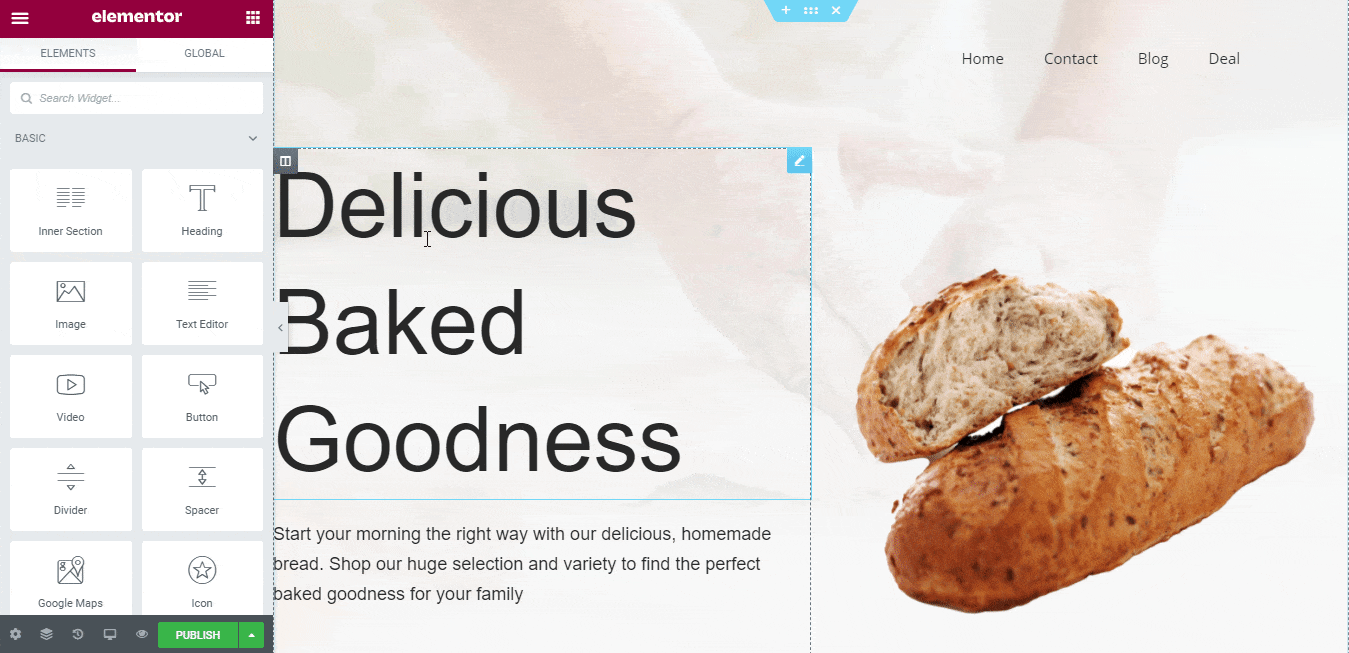 You can even reuse your saved template designs as many times you want. Using Templately WorkSpace, you can also share your online pastry shop design with your team anytime, seamlessly. 
Now It's Your Turn To Create Your Oen Online Pastry Shop Website!
Congratulations to you! After completing all the steps successfully, your Online Pastry Shop in Elementor will look like the one below. This is how you can create a beautiful Online Pastry Shop using the 'Bready Bake' ready template pack by Templately without coding.

Sign up to Templately and get access to its stunning ready template collections and let us know your experience by commenting below. If you face any problem or need instant help, you can freely contact our support team anytime you want.