Already started preparing your website for Black Friday? If not, then it's about time that you do. With a little more than a month left, now is the perfect time to analyze, put together and get your website ready to thrive during the biggest sales season of the year. And to help you prepare your business website, we have researched and created a complete checklist.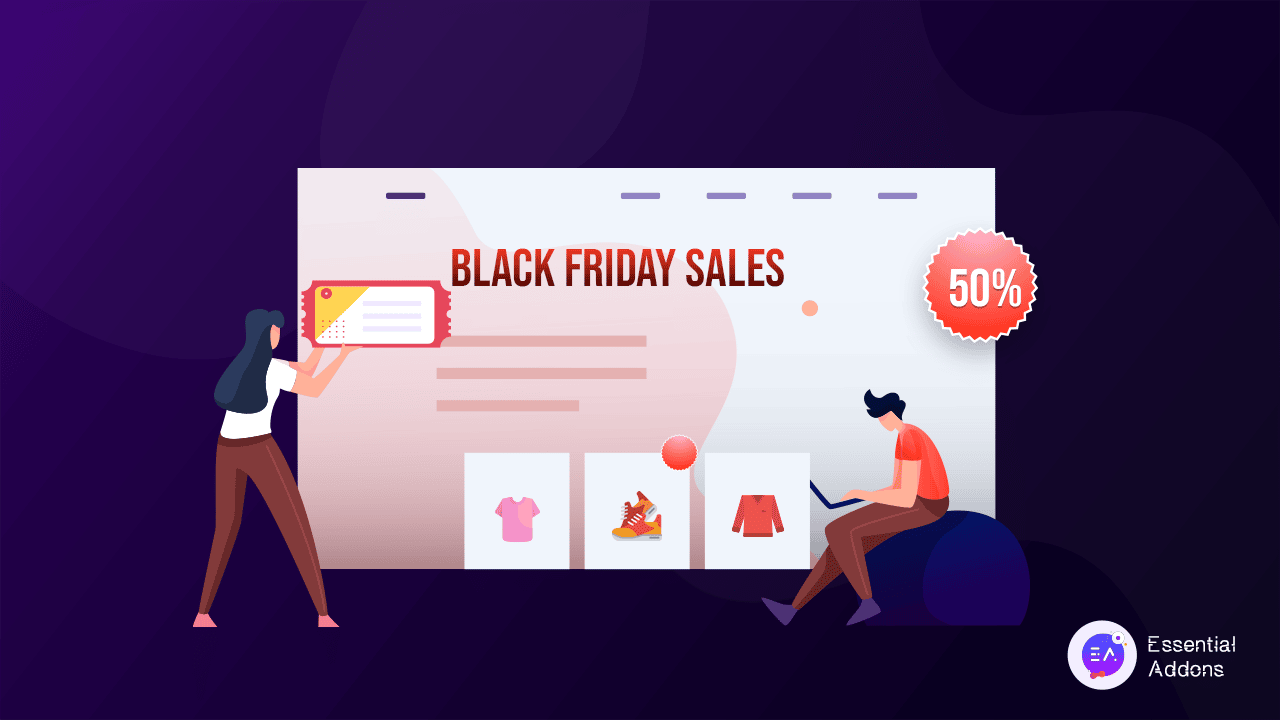 A Complete Checklist To Strategize For Black Friday In 2022
There are lots that you can do to optimize conversion and sales on your website for Black Friday, however, there are 12 tasks that you must keep in this. And this blog holds them all. Using this, you will be able to strategize and keep track of everything that needs to be done on your sales website before the rush kicks in.
1. Evaluate The Target Market Beforehand & Set Goals
Before starting your preparation for the big Black Friday sales weekend, it's important to plan what you want to see on your website and what type of sales in an attractive way. And for that, we recommend you start by evaluating successful campaigns by your company and other brands in the industry from previous years.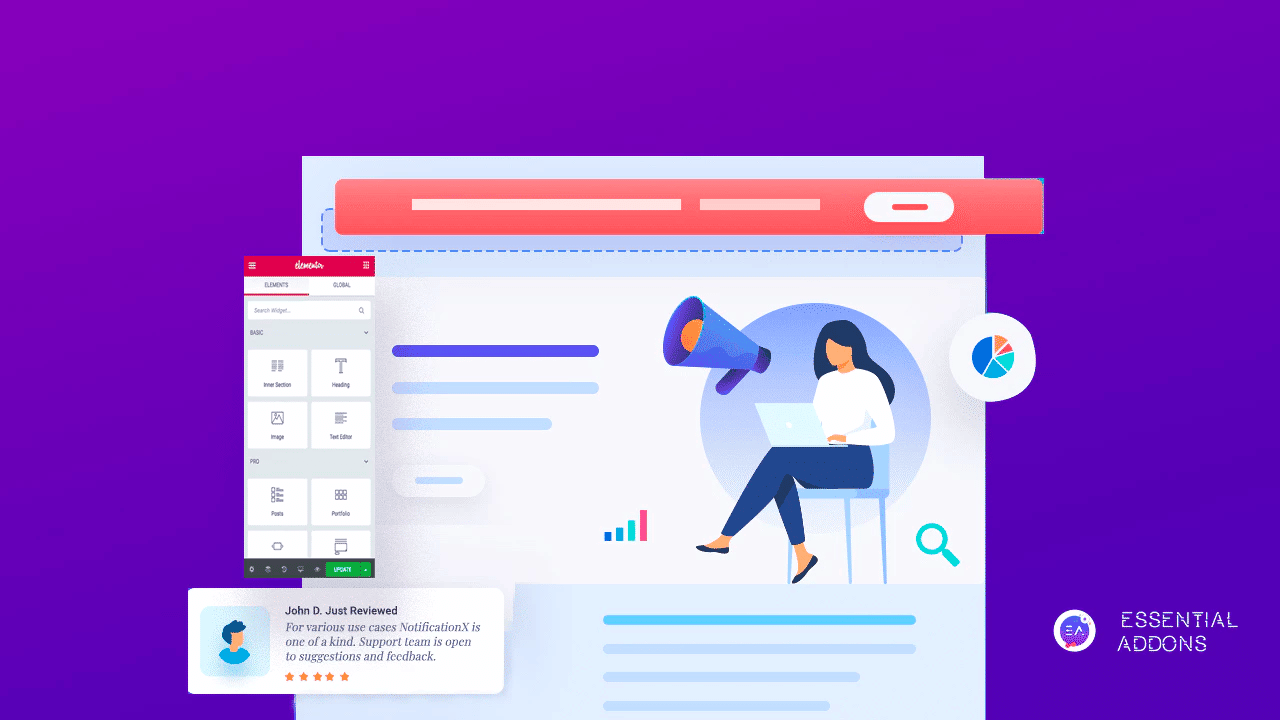 In addition, research how the growing and major brands are updating their websites or deal pages for the Black Friday sales season. If possible, take a look at how they are hyping their customers up for the upcoming sales on their websites, social media channels, and email lists. Only after a complete analysis, you can ensure that your Black Friday sales strategy for your business includes all the crucial factors needed to convert customers to your site rather.
2. Design Attractive Deal Pages & Holiday Banners
Then, it's time to update your WordPress website for Black Friday shopping, and the best way to attract potential customers to your website is through stunning designs that instantly grab attention. But not only that, you need interactive, engaging content and banners to highlight the sale offers on your site, generate more revenues, and earn the maximum profit.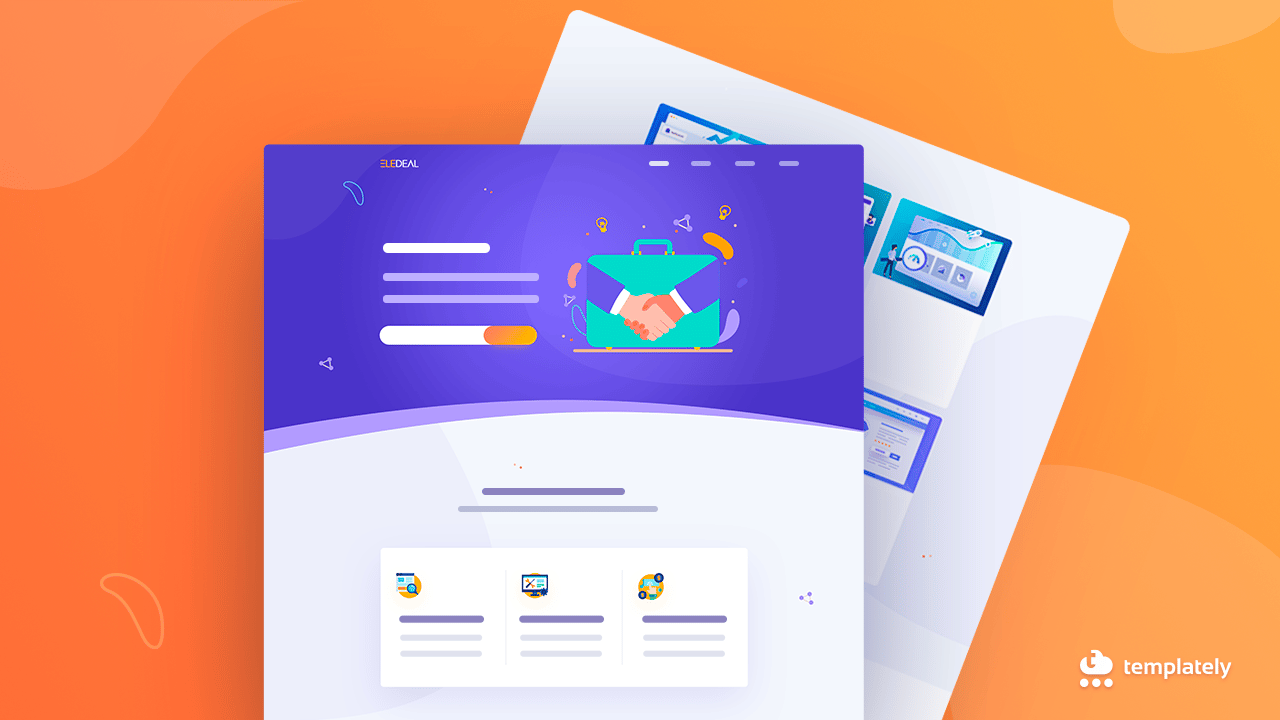 This is actually the most fun part of the process of revamping your website for Black Friday Shopping. You can effortlessly make your brand stand out from the competition by styling your deal pages and pricing sections with Black Friday shopping-themed designs and changing up the website copy to match the motif. You can also add interactive Optin Banners that instantly grab attention, enable engaging Exit Intent Banners that no one can miss, and more.
You can personalize the designs yourself by tweaking the codes on your website. Or, as an effortless solution to design landing pages and deal pages attractively, you can use ready templates for your WordPress website using Templately. It is one of the largest libraries of 2,500+ stunning, ready templates for Elementor website builder & Gutenberg block editor. But more on this amazing software platform / WordPress plugin for website templates later.
3. Prepare Coupon Codes & Connect With Call-To-Action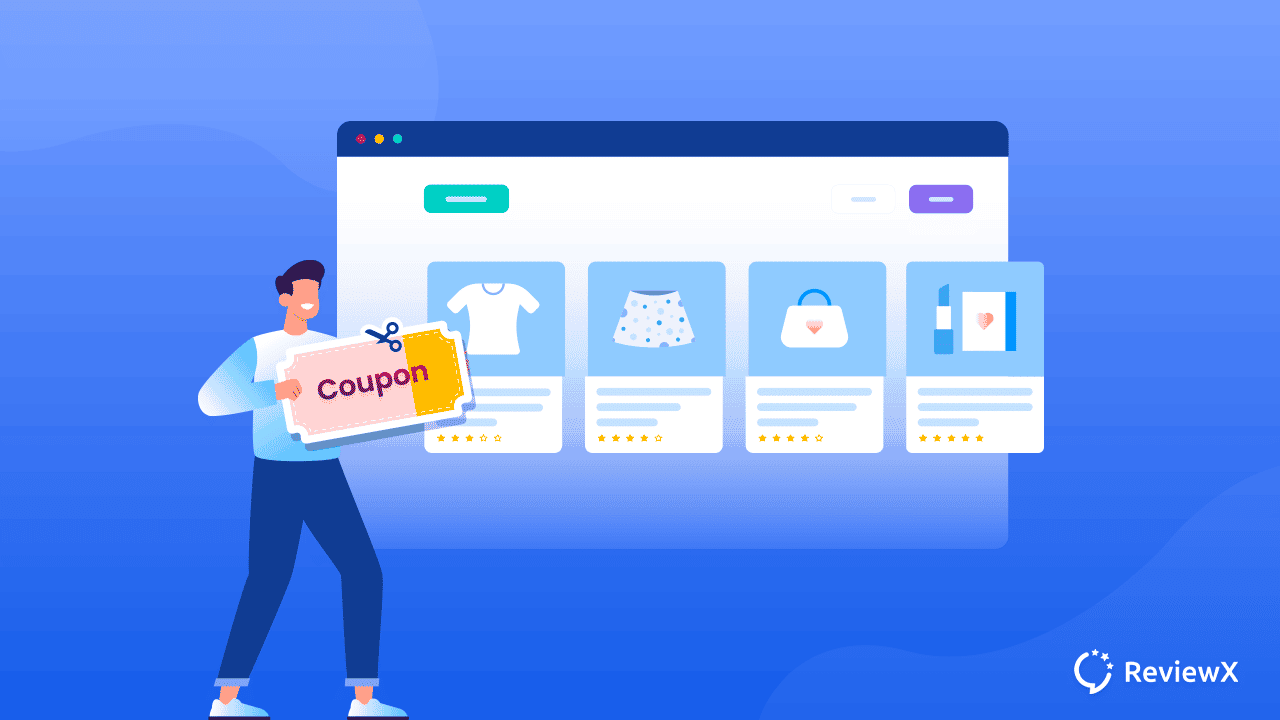 Coupon deals are one of the most popular types of deals among eCommerce customers and it is a proven way to increase sales based on Black Friday shopping discounts and offers. It is one of the best ways to entice interested customers with attractive sales and intrigue them to make a positive purchasing decision.
You have to be careful about setting up deals with the discount coupons on your website and make sure they are functioning seamlessly whenever applied during checkout. Because your offer's success will depend on your customers' smooth experience applying coupons and purchasing your products during sales.
4. Optimize Your Website Pages For Maximum SEO
No matter how well-prepared a website is, users and customers will not come across it if it is not optimized for search engines and that's the last thing you'd want during the competitive Black Friday shopping season. And it should be one of your first priorities when preparing your website for Black Friday shopping because a well-optimized site for SEO can help you rank higher and take you to your right audience base in a short time.
So, once you have adorned your website with stunning designs, it's time to look carefully into 5 smaller and more detailed types of SEO checklists:
🎯 SEO Basics Checklist                                                             
🎯 Off-Page SEO Checklist
🎯 Keyword Research Checklist                                               
🎯 Local SEO Checklist
🎯 On-Page SEO Checklist                                                         
🎯 Technical SEO Checklist
To find out more in detail, check out our complete SEO guide to rank your stores on top of search engines. Focus on optimizing your website content, XML Sitemaps for Google Indexing, crawl errors, and more – all of these will help you run a successful Black Friday sales campaign with ease.
5. Test Your Server Capacity For Heavy Traffic Flow
The last thing you would want during the Black Friday weekend is a website that cannot handle the surge of incoming web traffic. If and when your hosting package or server is not equipped to handle a massive traffic load, it can cause your website to become too slow and unresponsive or worse, crash. So the next step in getting your website ready for the biggest sales of the year is to check the server load capacity.
To ensure your website can handle a surge in traffic, you need to check how much traffic is allowed from your host and carry out website performance tests. Determine where most of your traffic is coming from and optimize the experience for that platform. Also, find out which of your website landing pages or product pages get the most traffic.
6. Analyze & Boost Loading Times For Faster Performance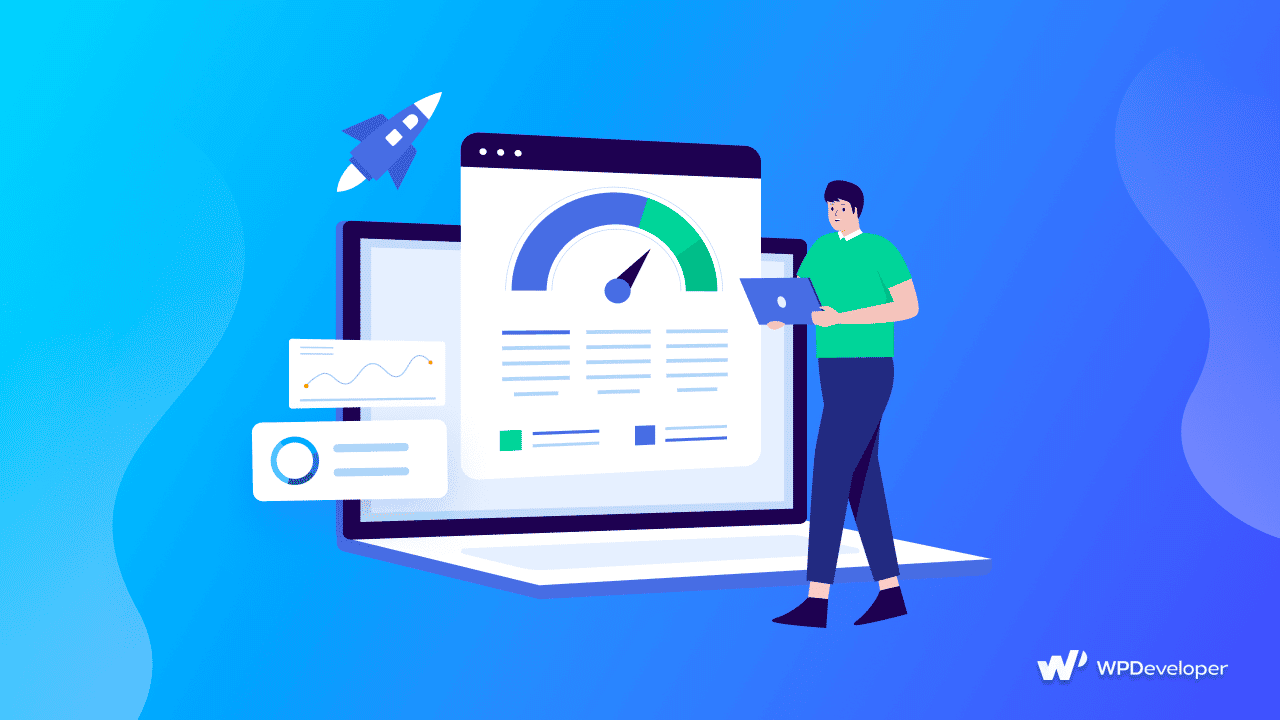 Apart from the website performance test, you also need to test and analyze how long it takes for the new designs, banners, and product images to load. To optimize web page load speeds using the easiest steps, you can check out our complete guide here which also includes a list of the top tools you can use to do so.
90% of shoppers will leave a website if it loads too slowly and according to Google, almost 53% of visitors will leave a website that takes more than 3 seconds. And when there is a general sense of urgency and shoppers have a high level of buy intent, the losses of having a slow or unresponsive website can be staggering.
For rich and high-quality product images on your WordPress website specifically, you can give lazy loading tools a try. When you use this performance optimization technique, you can delay the rendering and loading of content that appears below the fold while the visible content is being loaded. In this way, only the top few photos that are visible to the visitor will load instantly while the remaining visual media will load later when the user scrolls down to the section that holds them – not all at once.
7. Check, Find & Fix All Broken Or Expired Links
Another optimization step you need to take is to look for all broken links on your Black Friday shopping website. While it can be frightening to see your product images load late, users not finding the products or facing 404 errors on your web pages can be even scarier. Therefore, it is always a good idea to utilize a broken link checker and then fix or remove all ruptured and expired URLs using proper redirection methods. Only then, you will be able to ensure a proper user experience and a boost in sales on your website for Black Friday.
8. Simplify Navigation On Your Product Pages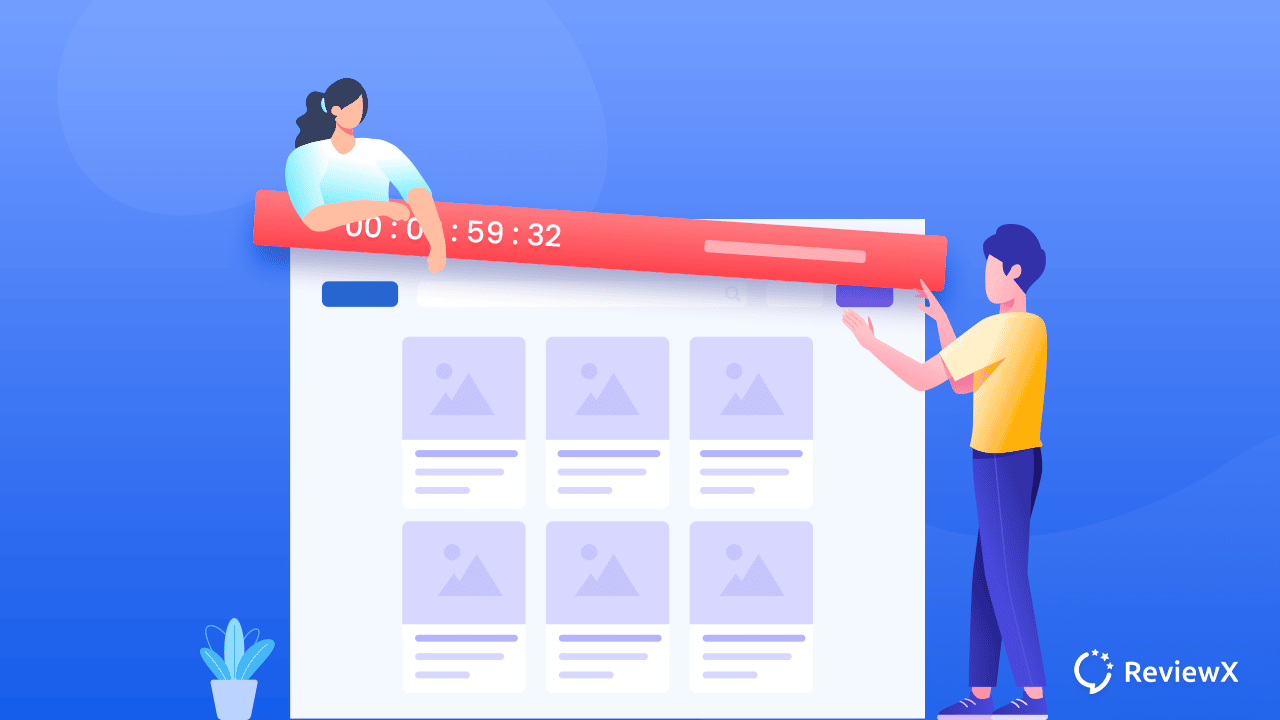 Once all products are set on your website, all links are corrected, and all visuals are ready – you need to check your entire website for a simplified navigation process. Your website can have all the information the visitors may need but all of that won't matter if they can't navigate through your site properly.
On the other hand, having a well-organized menu is an essential step in preparing your website for Black Friday shopping. It encourages visitors to explore your website more, increases session duration, and improves bounce rates. And it helps to boost the overall user experience of your website.
9. Update Payment Gateways For Smooth Transactions
Now we come to the aspect of payments and transactions during the biggest sales season of the year. No matter how well you follow the steps mentioned above and how big the discounts you offer are, if the user cannot pay for the products seamlessly, your Black Friday campaign is not going to work. And the worst complaint that can be heard during this much-awaited weekend during November is one that states customers not being able to pay for the products they already have in their shopping carts.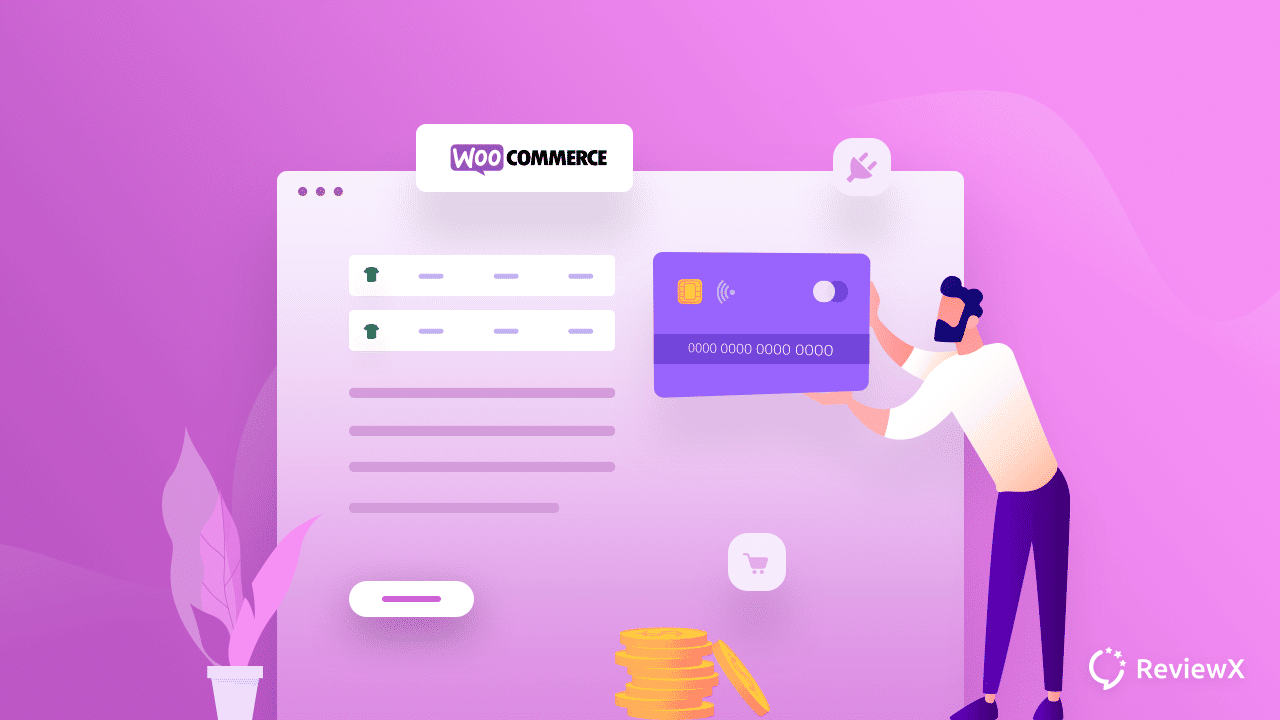 So another crucial step, and probably one of the most important ones on this checklist, for preparing your website for Black Friday shopping is to check, analyze and ensure the payment gateways on your online store are working smoothly. There are many plugins and solutions that can help you create payment methods that not only allow seamless transactions but also include global billing facilities.
10. Make Your Website Responsive For All Devices
The recent increase in online shopping means most users like to browse stores from their mobile devices or tablets, just as much as their laptops and desktop monitors. You do not want to disappoint potential customers with web pages that do not load properly or get broken when they try to access them through different gadgets. And so, now that you are almost done preparing your website for Black Friday, it's time to ensure that the site is responsive for all types of devices and screen sizes.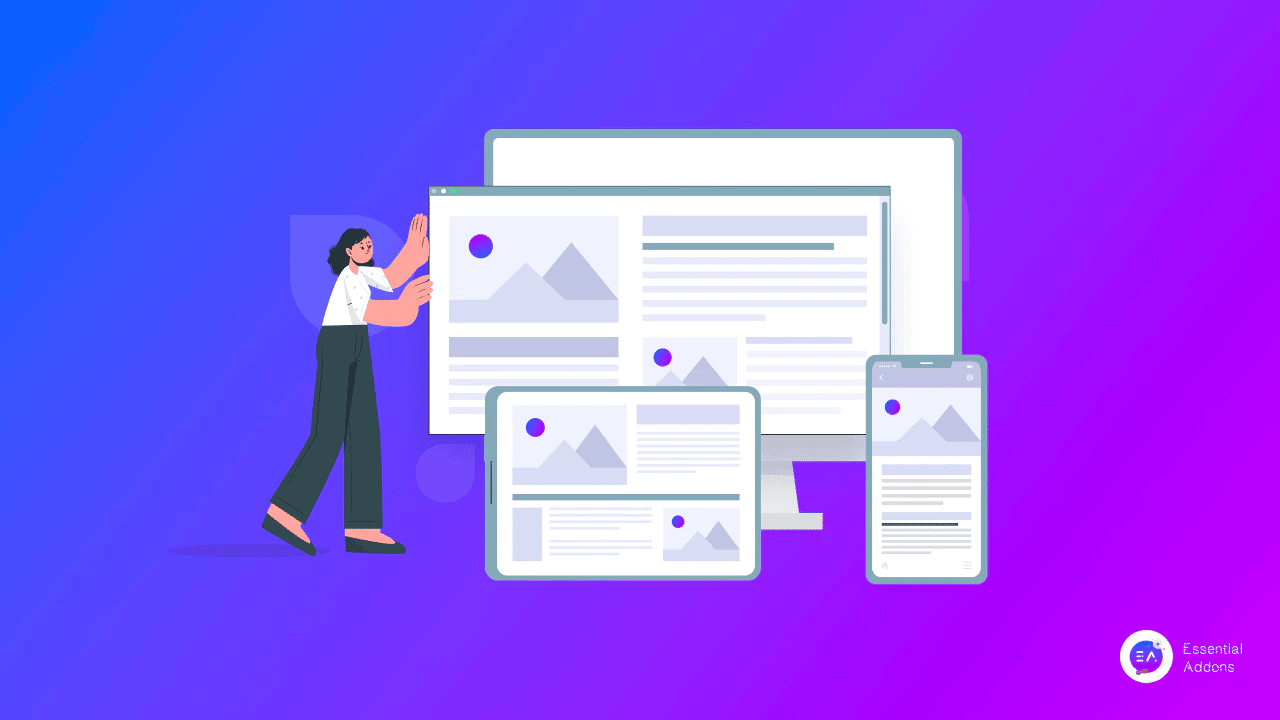 You can ensure this by adding responsive website templates that cater to all types of devices and image galleries that do not distort the pictures on different screens. It is also important to implement pricing charts that can be viewed from anywhere and payment gateways where users can easily input information as needed.
11. Create Suspense With FOMO & Add Credibility With Social Proof
To create a big impact in the market with massive sales, you will need to organize marketing campaigns and strategies that will be sure winners. And ones that you can create while preparing your website for Black Friday are the Social Proof marketing and FOMO marketing techniques.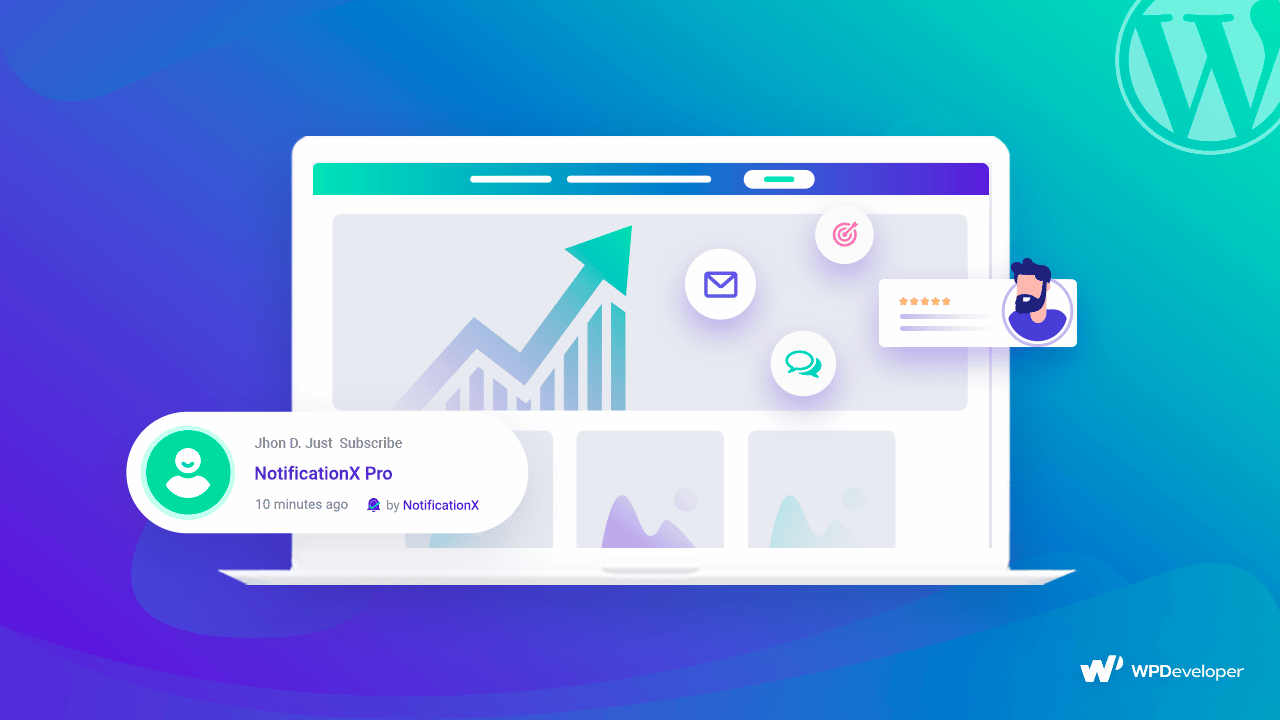 You can effortlessly use tools like NotificationX to create stunning popup alerts that display real-time conversions and transactions on your website. That way, interested buyers will be able to see which products are more popular and then, trust your company or brand more. You can even use push notifications on different devices and browsers to attain the maximum impact from social proof.
On top of that, you can create a fear of missing out (FOMO) among your customers with the right techniques, such as countdown timers, visible deadlines on notification bars, and much more. It works perfectly during this big sales season because no one wants to lose a great offer that others are investing in – they are sure to become interested and make a positive purchasing decision. And you can surely use these techniques to grow your brand credibility, sales, and revenues.
12. Go LIVE With A Successful Black Friday Campaign
And that's it. The last step on this checklist for preparing your website for Black Friday shopping is simply to go live with all the offers and campaigns. If you have followed this checklist properly and carried out all the necessary tests and fixes, your website is sure to be ready to hold massive traffic, ensure perfect performance, allow smooth transactions, and boost sales.
Stunning, Ready Templates To Create The Perfect Black Friday Website
With that, we conclude our complete checklist of the steps you need to take while preparing your website for Black Friday shopping. But as promised, want to share with you some of our top picks of stunning, responsive, and fully customizable templates from Templately for the season.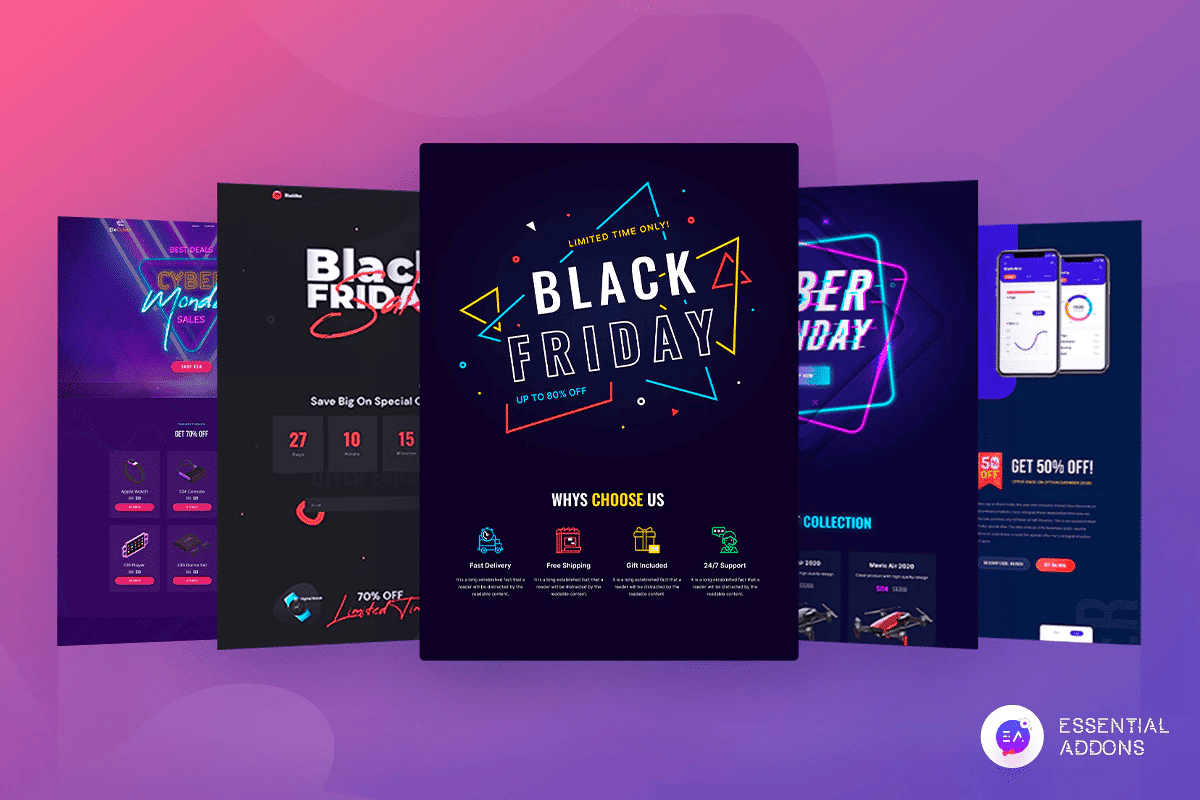 While there are many tools and solutions that might help you find suitable designs, Templately is quickly growing into the most popular templates library for WordPress with seamless compatibility for Elementor and Gutenberg. To add to all of its amazing, dynamic styles and types, this cloud templates library comes with the facilities to let you work with your team and save ready designs to be used later. And the best part? You require no coding knowledge at all.
Templately brings you several ready Elementor and Gutenberg Black Friday and deals page templates to help you skyrocket sales this Black Friday sales season with a fully functioning, high-converting website guaranteed not to break. Here are a few noteworthy names that you can look at from the ultimate templates cloud:
🎁 BFriday 🎁 BlackNov 🎁 FlashFriday 🎁 Black Esale
Bonus: Create A Cyber Monday Website In Just A Few Clicks
Before we wrap up, we also want to remind you to be ready to run smoothly from Black Friday sales to Cyber Monday deals within the week. Prepare your website contents, banners, and deals beforehand to make quick changes, or simply keep a website template ready just for the occasion.
To help you out, Templately brings you some stunning, responsive, and fully customization website templates for the Cyber Monday campaign. Take a look below:
🎁 EleCyber 🎁 CyberSell 🎁 Cyber Dealz 🎁 CyberCred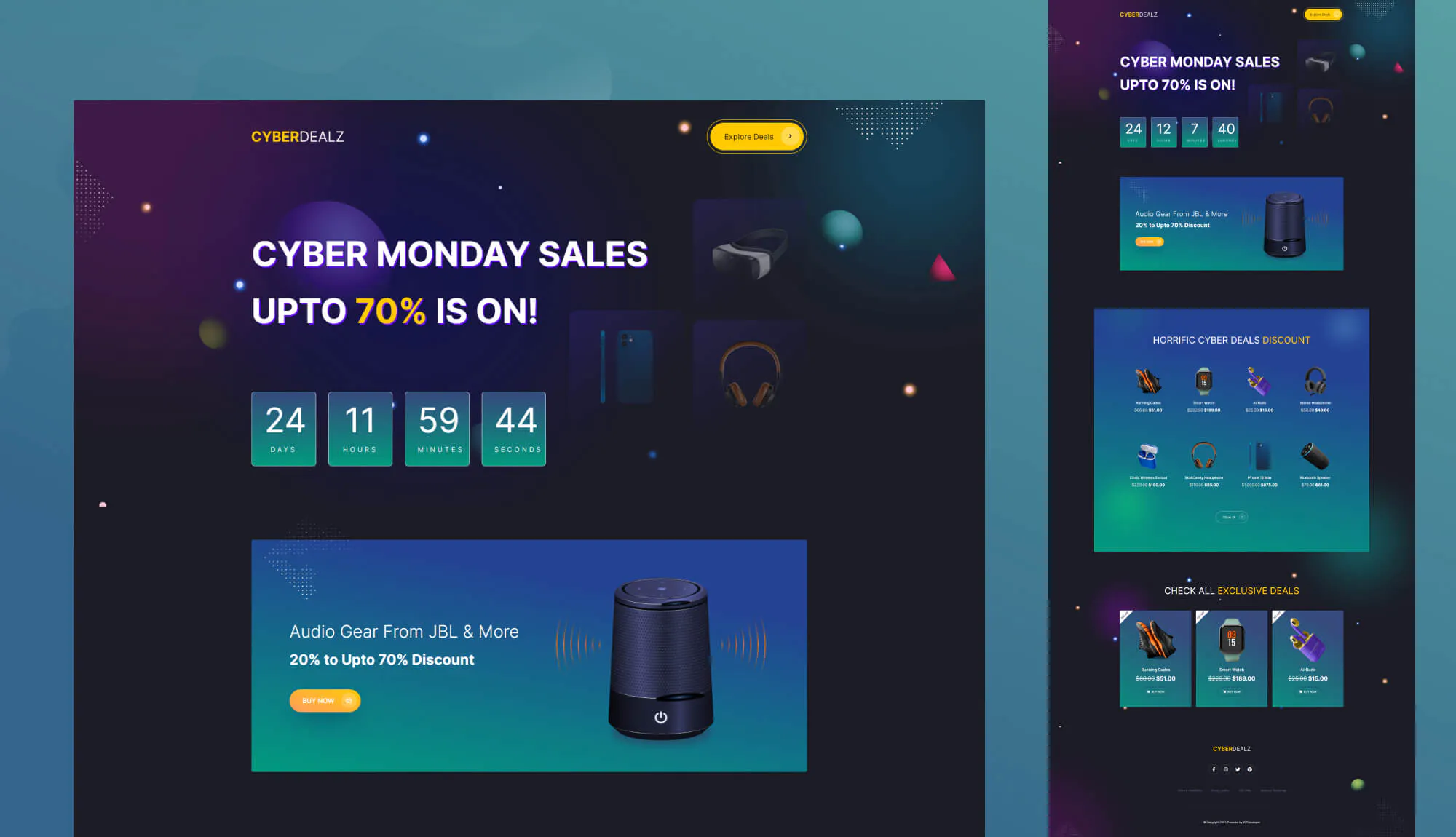 Run A Successful Black Friday Shopping Website & Grow Your Business
With that, we want to conclude our complete checklist of everything that you need to do while preparing your website for Black Friday shopping. Hope this helps you boost your business' sales, conversions, and business during the busiest week of the year. Let us know how these suggestions work for you by commenting below, we would love to hear from you. Do not forget to subscribe to our blogs for such helpful guides, or join our friendly Facebook Community today.