If you are running your lifestyle blog in WordPress, you should get some effective solutions that can help you manage your blogging platform in advance. This is why, here in this blog, the top 10 best WordPress plugins for lifestyle bloggers are mentioned to smoothen their content creation and promotion online. Take a look!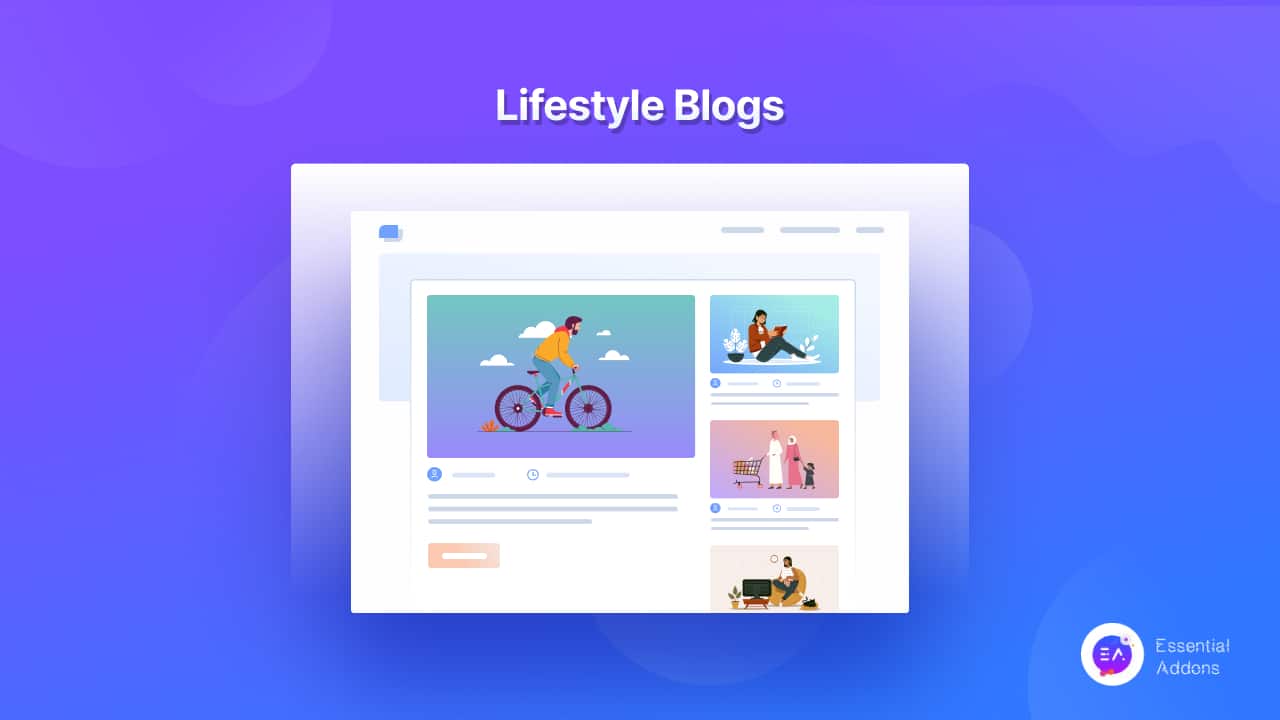 Lifestyle bloggers are solely known for creating content according to their own interests, areas, and daily activities. A lifestyle blogger can create a blog on food, fitness & training, spa & beauty, and others that are attached to their daily living. And if your blogging platform is WordPress-built, then this journey of your creative lifestyle blog content creation can be easier and extraordinary if you choose the best solutions. 
That can facilitate your daily blog scheduling, work on SEO ranking, linking, and a lot more to look at. You don't have to put any extra effort into these external things and can provide your full focus on your lifestyle blog. 
Top 10 Best WordPress Plugins for Lifestyle Bloggers To Grow
Now that you have gotten an idea of why you need these blogging tools, let's look at each of the 10 best WordPress plugins for lifestyle bloggers in turn. Each of these tools will serve a different purpose to schedule, plan, promote, secure or add more advancement to maintain your daily blogging activities. Get all details below: 
1. SchedulePress

SchedulePress is one of the best and an all-in-one content management tool for WordPress users. It will help you to make your WordPress editorial workflow advanced and automatic. This solution is exclusively built for multi-blogger site owners, and also for an individual one. As lifestyle bloggers need to schedule, plan and manage their huge content easily with this best scheduling plugin for WordPress.
SchedulePress Exclusive Features: 
Get an attractive and expanded content calendar.

Automatically publish your scheduled content with Auto Scheduler. 

Comes with a Manual Scheduler to set the exact time of publishing your blog posts.

Advanced Missed Schedule Handler to manage your missed schedule blogs.

Auto Social Share feature to post on multiple social media accounts.

Configure the social share templates in advance and as per your preferences. 

Offer Email Notify features to make your content writers aware of their blog status.

Easily manage user roles, configure post types, and more. 
2. Disable Comments 

Disable Comments for WordPress is completely a free plugin for anyone who wants to manage their site comments in advance. And for blogging sites, comment management is one of the important things to look at. This solution can help WordPress site users to maintain all your website comments like the entire site pages, posts, or media. You can easily allow, disallow, or remove comments permanently from your WordPress website to stop spam comments and ensure your site's security. As a lifestyle blogger, you need to manage and get one solution that can maintain your WordPress site comments without any hassles.
Disable Comments Exclusive Features:
Easy, user-friendly interface, and quick setup wizard. 

Allow, disallow, or delete comments from website pages, posts, docs, or media. 

Disable comments from the entire site or on particular types. 

Make comments disabled by using WP-CLI Support.

Get full control over all comments even on multisite networks.

Also, control comments via XML-RPC, REST-API, and more.  
3. Yoast SEO 

Yoast SEO plugin for WordPress to maintain their site SEO and improve their rank on search engine results. Yoast SEO comes with all these exclusive features that you need to rank top on search engines. You can easily make your WordPress site content SEO optimized and boost your site engagement right away.     
Yoast SEO Exclusive Features: 
Comes with automated SEO improvements, canonical URLs, & meta tags. 

Offer advanced XML sitemaps to provide a complete website structure.

Powerful SEO & readability analyzer of your WordPress content.

Language support, innovative schema & internal linking blocks. 

Faster loading times, insightful analytics, easy to use, & a lot more. 
4. BetterLinks 

BetterLinks is the best all-in-one link management solution for WordPress. You can not only shorten any type of URL, but you can also create link redirects with 301, 302, and 307 redirect types, manage your affiliate links, and marketing campaigns, track them with BetterLinks in-built analytics tool, and much more. 
It ensures not to hit your database directly which makes your website slow and your link redirection process. Firstly, your website can be faster and smooth without any hassles. 
BetterLinks Exclusive Features 
Create, customize & shorten any type of links 

Manage affiliates or campaign links in advance

Different redirections types like 302, 301, or others 

Manage links with separate categories, tags, etc. 

Get exclusive Wildcards facility

Automatically disable any bot links 

Fetch data directly from the JSON file 

Get advanced UTM builder support  

Set up link redirection expiry date & status 

Export/Import all links shorten data anytime

Forcefully redirects target URLs in HTTPS 

Advanced User Role Management facility

Mesure link performance with In-built Analytics 

Powerful integration with Google Analytics  

Split Testing facility for dynamic URLs & a lot more
Learn More: The Definitive Guide To Link Management [2022]
5. W3 Total Cache 

W3 Total Cache plugin is another popular solution to improve your WordPress site SEO and user experience. You can easily make sure your site performs and reduces load times by leveraging all up-to-date features. It helps you manage your site cache, performance, and all inclusively. 
W3 Total Cache Exclusive Features 
Compatible with shared hosting, virtual private, or dedicated servers/clusters.

Get transparent content delivery network (CDN) management for the media library, theme files & WordPress. 

Comes with Accelerated Mobile Pages (AMP) support, Mobile support, Secure Socket Layer (SSL) support, & a lot more. 
6. NotificationX 

NotificationX is the best marketing plugin to showcase your lifestyle blog comments with live alerts. Rather than this, you can display sales, reviews, download alerts, and more. You can easily measure your blog comments to any live alerts success rate measurements with its in-built analytics. 
NotificationX Exclusive Features 
Design & display live blog comments, email subscriptions & others.

Showcase all NotificationX live alerts with Cross-Domain Notice].

Display sales count, and low stock Notification with Growth Alert.

Shortcode facility to showcase your notifications anywhere.

Evergreen Timer to create exclusive promotional offers with Notification Bar.

Manage multiple notification alerts with Global Queue Management.

Get full control over the website with advanced User Role Management. 
7. EmbedPress

EmbedPress is the best embedding solution for WordPress that can help lifestyle bloggers to embed content from more than 150+ sources. You can easily embed Google packages, pdf documents, Youtube videos, Imgur images, and a lot more to make your lifestyle blog site interactive for your site visitors.
EmbedPress Exclusive Features
Embed more than 150+ sources of content in WordPress.

Display images, videos, gifs, charts, docs, maps, audio & more.

Comes with endless Custom Branding on your video embeds.

Help you embed YouTube Subscription Button without coding.

Easily enable the Live Chat Option on all streaming services.
8. Essential Blocks  

Essential Blocks is the best Gutenberg plugin to manage your content in advance. This solution is completely free to add buttons, sidebars, images, and more. This exclusive block plugin is helpful for those Lifestyle bloggers who are creating their blog content with Gutenberg Editor.  
Essential Blocks Exclusive Features
Comes with 30+ free blocks for Gutenberg users. 

Easy to use, flexible, and advanced design options for each block. 

Get full freedom to make your blog content attractive in the eyes of your audience. 
9. Contact Form 7 

Contact Forms 7 is the most popular and became one of the most popular contact form builders among WordPress users. It's flexible, easy to use, and can manage multiple contact forms to build and maintain any type of form in advance. If you are running any lifestyle blog site in WordPress, a fully functional contact form is essential to collect leads and feedback.
Contact Form 7 Exclusive Features 
Fully customizable, functional and make responsive forms.

Manage multiple forms, & mail content with simple markup. 

Supports Ajax-powered submitting, CAPTCHA & so on.
Now It's Your Turn To Explore!
This is now all from your end to decide which WordPress plugins you want to manage your WordPress blog site as a lifestyle blogger. Here all sorts of possible and top best WordPress plugins are listed to make your blog site stunning and secure. 
If you find this blog helpful, feel free to share your experience by commenting below. We would always love to hear from you! And don't forget to check more exciting blogs and tutorials, and join our exclusive WordPress experts community on Facebook.    
Want To Read More Exciting Blogs?
​​👉How To Create Your Own Makeup Blog Using FREE WordPress Template [No Coding Required]