Elementor is undoubtedly one of the best WordPress website builders on the market right now. When it comes to the Elementor Support team, they are one of the finest in the business. But still, you might want to get help from the Elementor community as well. Today in this blog we will talk about the 5 best ways to get Elementor support from the community.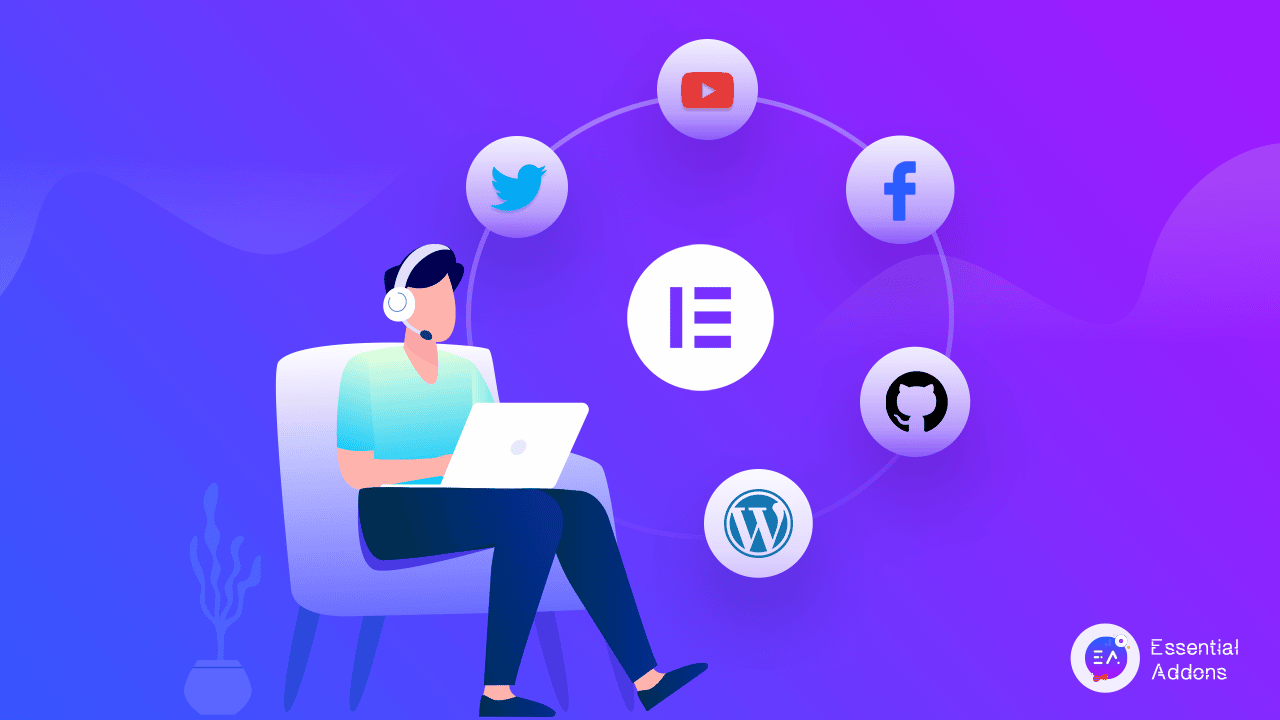 Top Communities & Resources For Elementor Support
At the moment Elementor has many sources to get any kind of support or help no matter what the issues. Their community is very helpful to any newcomers or experienced users. Let's explore some of their most popular communities around.
1. Official Elementor Blog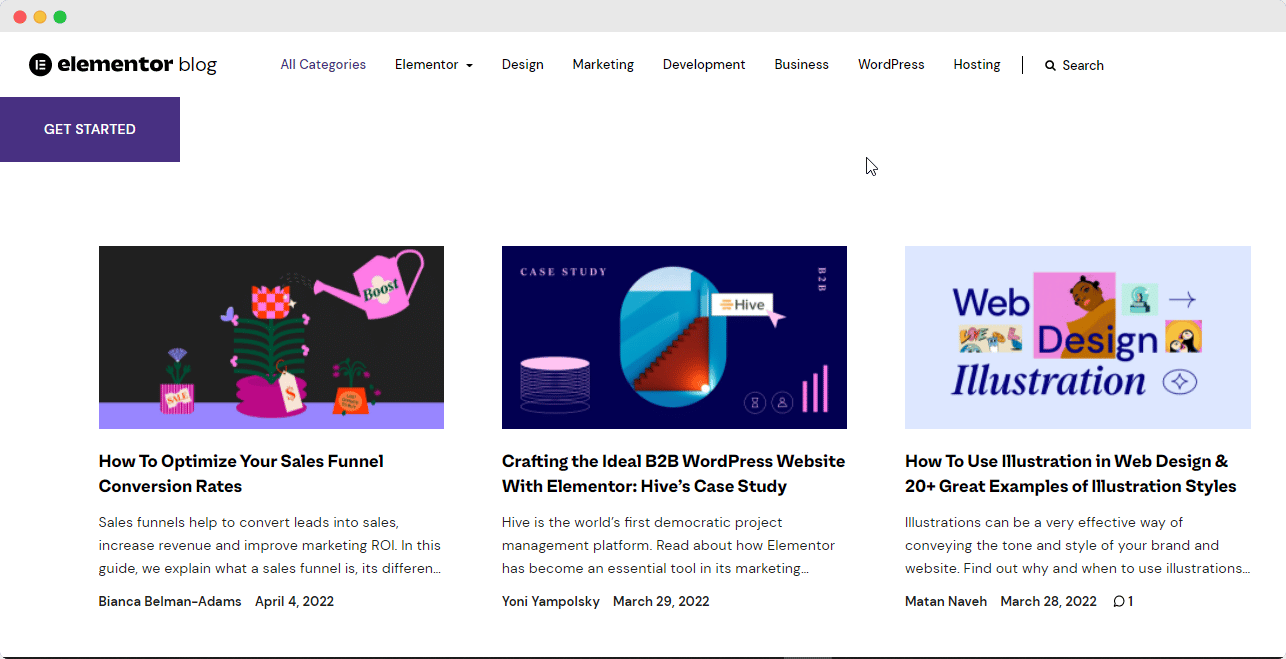 The official Elementor blog page could be your first source of support. This is the most thorough resource for learning how to create a website using Elementor from the ground up. You will discover instructions for building many sorts of websites using Elementor, as well as tutorials for new Elementor features or widgets as soon as they are released.
The Elementor Blog also publishes a quarterly feature that highlights the best Elementor sites. The Elementor team picks some of the best Elementor websites for each month and features them in a monthly series for their users. This is a fantastic approach to not only showcase some of the finest website designs from the community but also to receive ideas for page designing with Elementor.
2. Elementor Official Facebook Group

You may broaden your network in the Elementor community by joining the official Elementor Facebook group. It's a vast group of Elementor users, designers, developers, content creators, and other professionals. They've all gathered here to learn about Elementor's usefulness and to communicate their ideas with the group. This increases the possibility of forming a deep link between Elementor enthusiasts who are similar and want to help one other.
If you need Elementor support, you can post your questions in this group, and rest assured that you will get help from the community. 
3. Essential Addons For Elementor Blog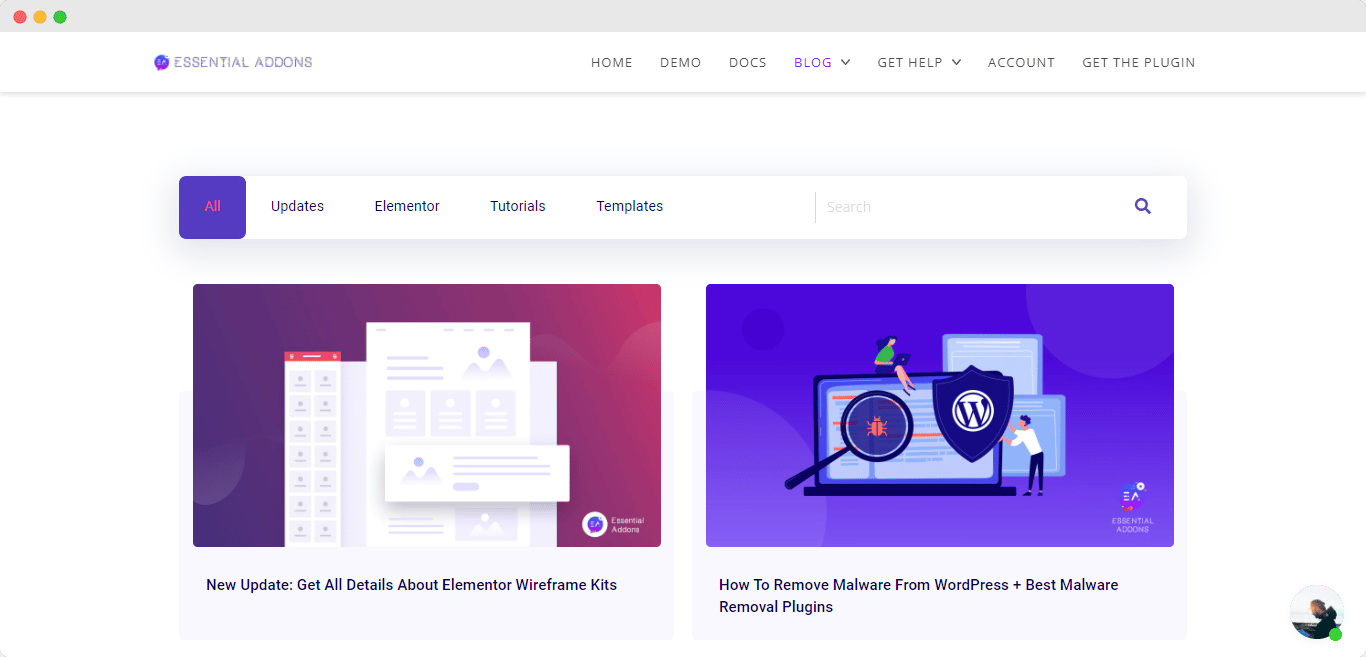 Essential Addons For Elementor is an advanced widgets library for Elementor, developed by WPDeveloper. This addon has more than 1 million active users across the globe, and 85+ stunning widgets with tons of customization options.
Essential Addons team regularly releases tutorial videos, blogs, docs, etc on a weekly basis so users will never run out of content. Besides tutorials on how to create different types of websites with Elementor, you can find out other useful tips and tricks to boost your skills with Elementor.
4. Essential Addons For Elementor Official Facebook Group

Essential Addons for Elementor also has a dedicated Facebook group where tons of designers, developers, and content writers share their thoughts, blogs, and whatnot. If you have any queries regarding any kind of issue, you can post there for seeking help. Shortly any member of the support team will solve your issues immediately. This evergreen community is growing rapidly and making it possible to engage with the vast audience in a more friendly way. 
5. WPDeveloper Blog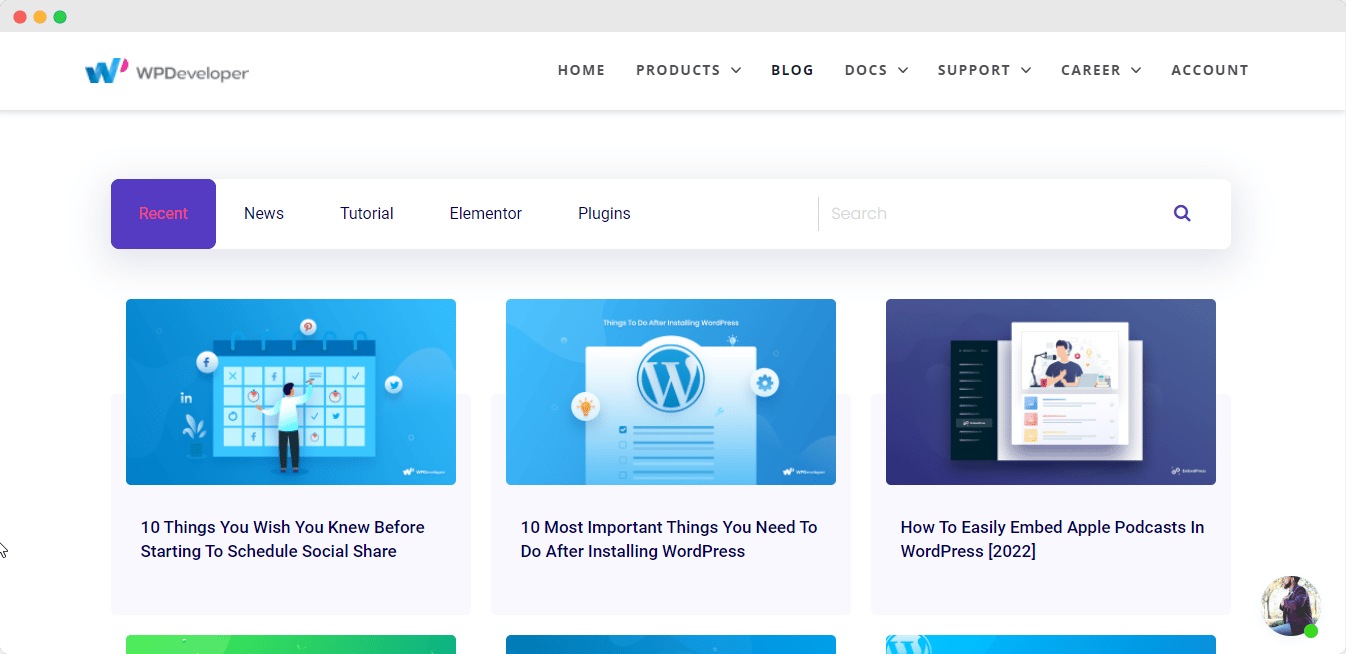 WPDeveloper is the team behind the most popular Elementor addons, known as Essential Addons for Elementor. All you have to do is subscribe to their official blog and get an abundance of tutorials, guidelines, and page-building walkthroughs on a daily basis. 
6. Elementor GIT-HUB Repository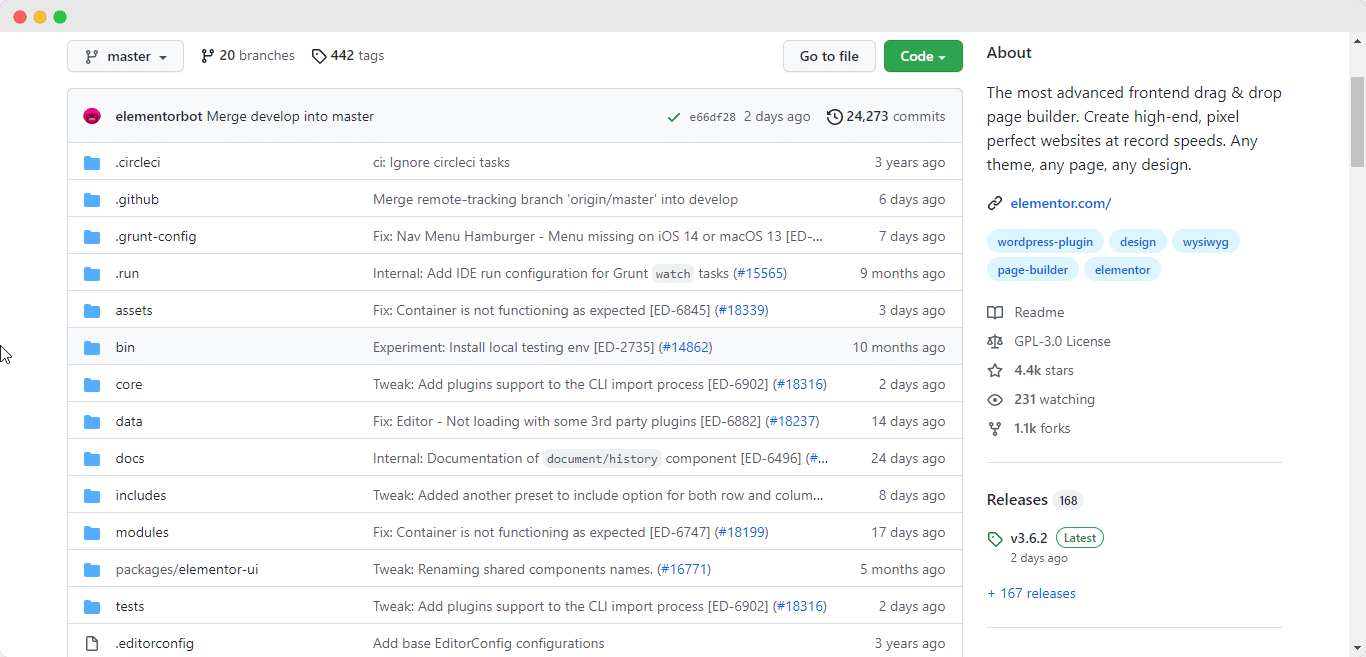 If you want to contribute or want to get some technical help then the Elementor GIT-HUB repository can be your perfect knowledge source. The most wonderful part is that you can see all of the latest features live and have the option of immediate live editing and page loading.
Furthermore, this website builder is open-source software. If you have enough confidence, you may extend and integrate this WordPress plugin further. You can expand the Elementor functionality by making new source code. In addition to all of these features, you can also communicate live with the developers about any kind of issue.
7. Elementor Official Twitter Account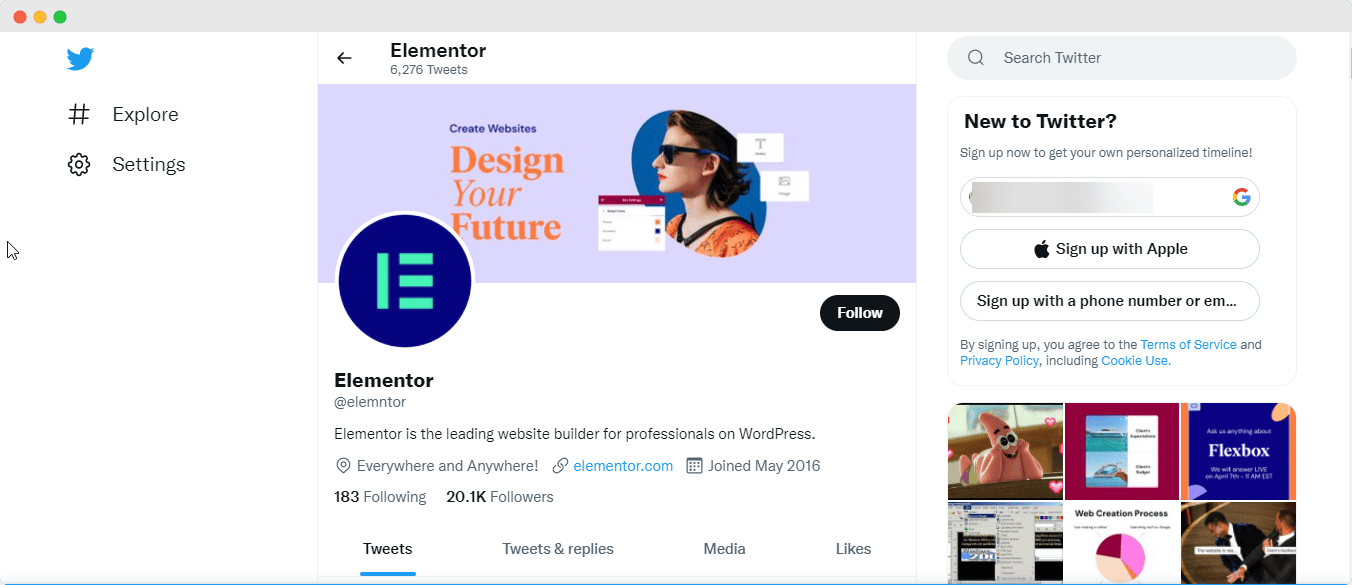 You can become an active participant in the Elementor community by following the official Elementor Twitter account. This way you can get all of the most recent updates and useful instructions on a regular basis. 
Anyone may take part on this page to express their thoughts and questions. You can also send a direct message to the page. You may also connect with Elementor fans and follow them individually. You will receive a plethora of relevant resources to help you improve your emerging skills.
8. Elementor Support Forum On WordPress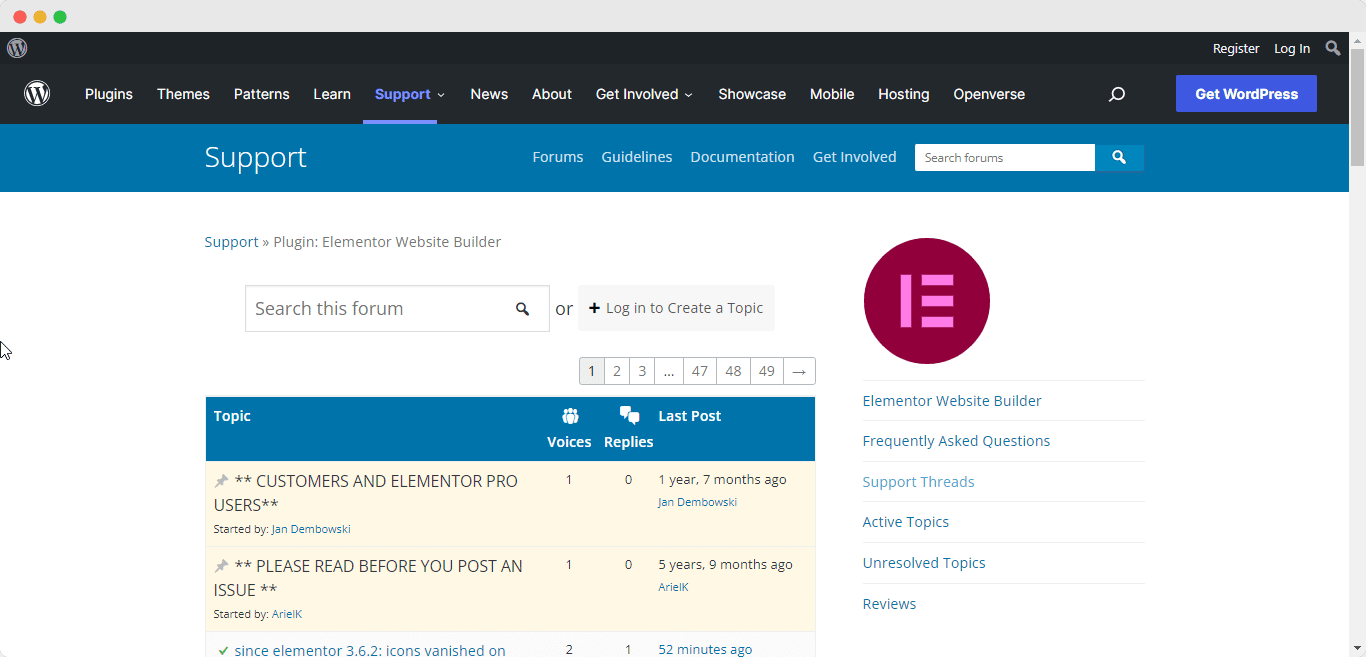 Elementor Support forum is the main support forum for WordPress that helps Elementor users overcome difficulties. If you've been using the Elementor website builder to design and develop your websites, you can join the Elementor Forum to start a discussion about a variety of topics as well as give your feedback on the latest release. 
9. Elementor Global Meetup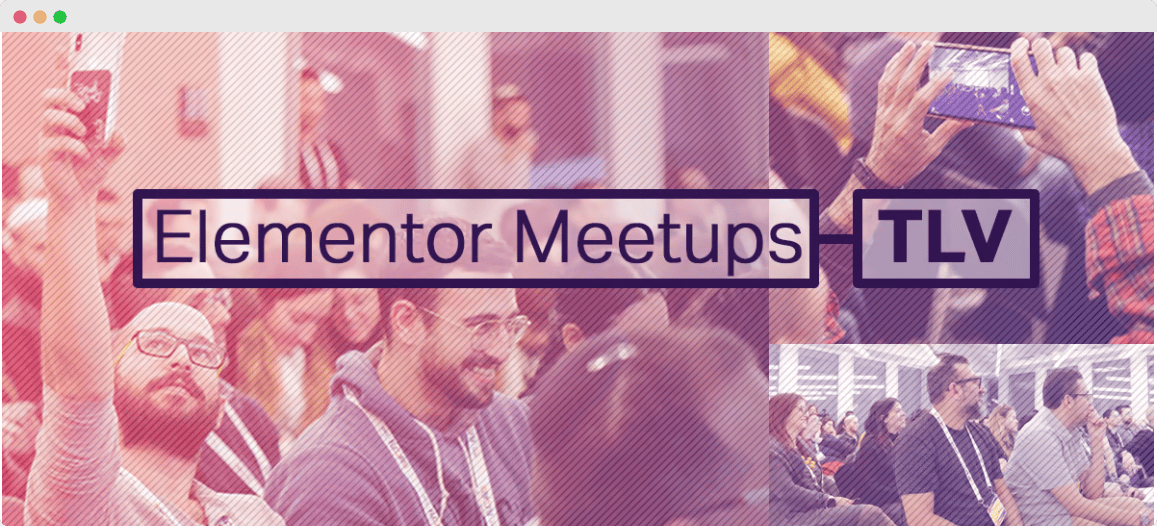 With over 9 million websites, Elementor is the most popular website builder in the WordPress ecosystem. For context, that's more than 5% of the whole internet.
An extraordinary team of 70+ volunteer community leaders in 60 places globally organizes and hosts their community gatherings.
In January 2019, the Elementor team started the meetup program with the purpose of focusing on in-person events, bringing together local web producers to discuss a variety of issues, and assisting them in collaborating and expanding their network. So join their group meetings and discover new findings of your website building. 
Connect With Elementor Community & Easily Get Support
Elementor website builder is undoubtedly one of the best WordPress website builders. With over 5 million users across the globe, the Elementor Community is a vast network of web creators who support one another and can help you learn new things when it comes to designing your next WordPress website. So join the community today, and get connected with other Elementor enthusiasts. 
Don't forget to subscribe to our blog, for more tutorials, news, and updates regarding Elementor, or join our official Facebook community.