Do you want to make your WordPress website mobile-friendly? A responsive website can provide a better user experience for mobile users. This makes it easy to advertise your products and services, leading to an increase in leads and revenues. In this post, we'll go through the finest WordPress mobile plugins for making your website mobile-friendly.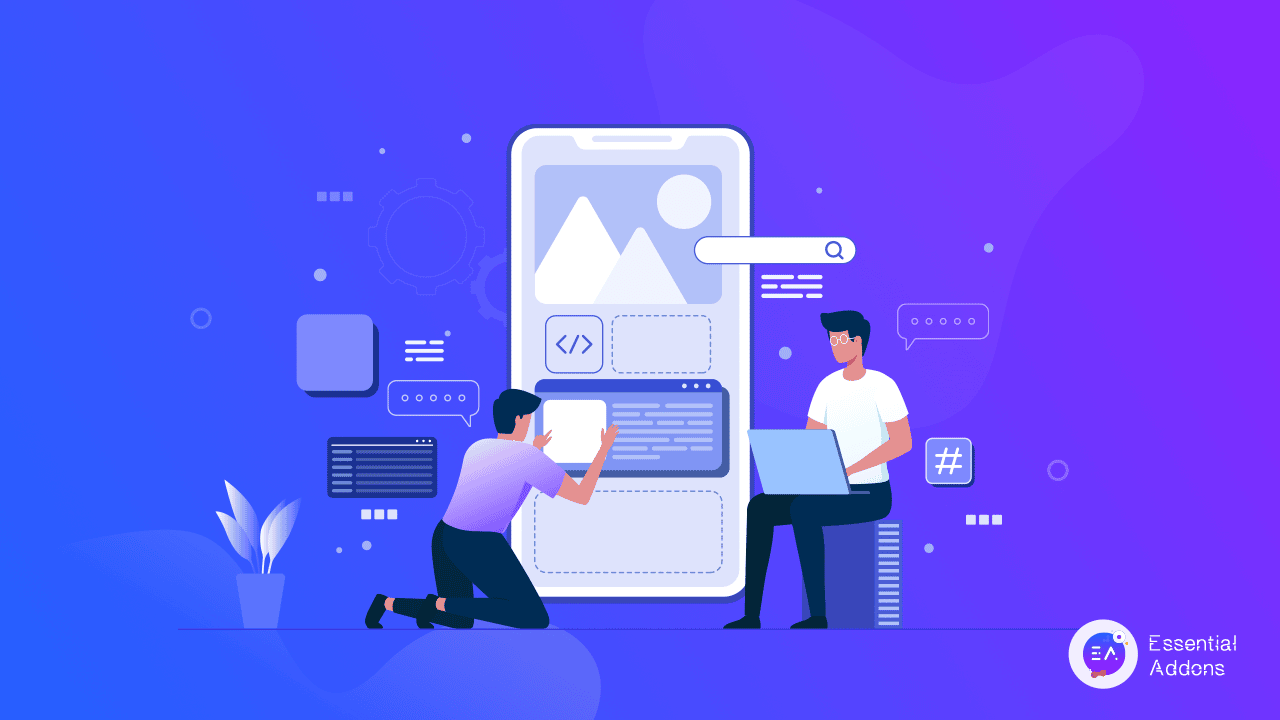 Is WordPress A Mobile-Friendly Platform?
WordPress is a set of core codes that was intended to serve blogging and other forms of online publication when the mobile industry was much smaller than it is today. However, the WordPress core is also free and open-source software that provides a foundation for developing numerous types of websites with the aid of its extensive collection of themes and plugins.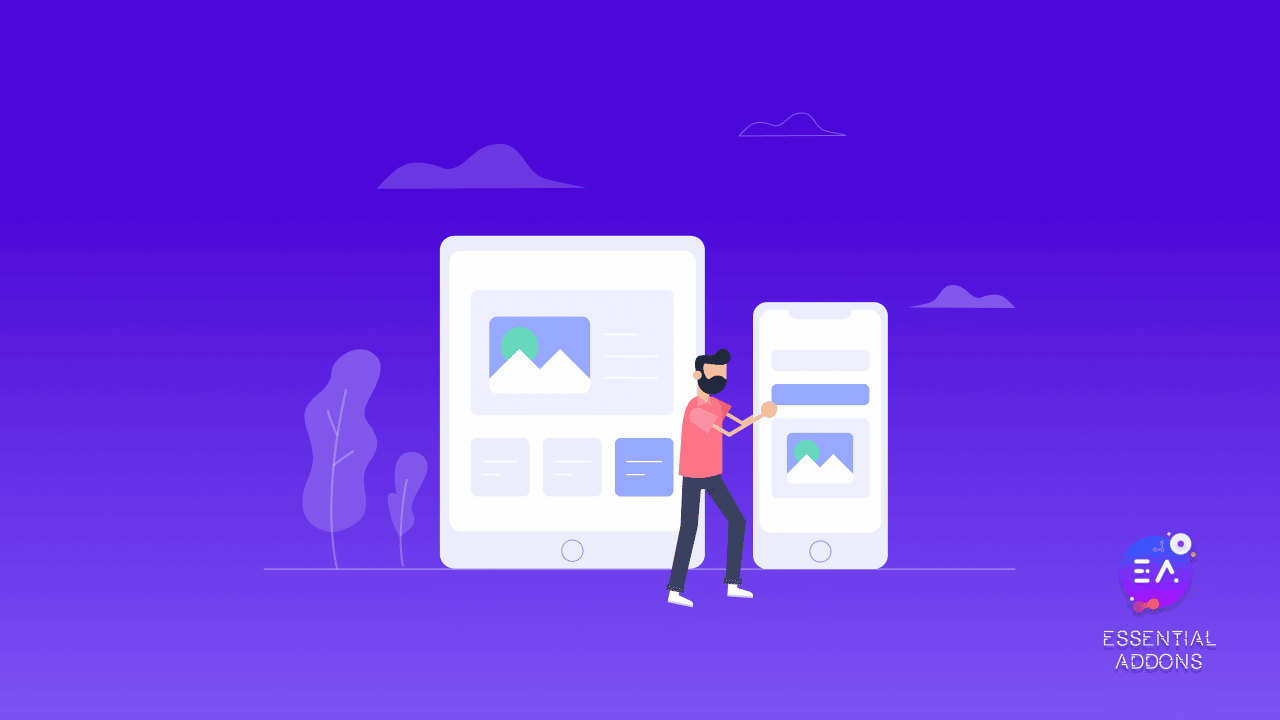 Some WordPress updates in recent years have included features that make the WordPress core itself more mobile-friendly, although these improvements are focused on specific purposes and may not apply to all WordPress sites.
Making a site's admin interfaces mobile responsive allows site owners and administrators to work on the site and update information from any device, and making images responsive rather than merely scaling them allows them to load quicker and be clearly readable on phone and tablet devices.
Why Make Your WordPress Website Mobile-Friendly?
Mobile plugins are tools designed to deliver your website in a mobile-optimized way. They provide a plethora of options such as building mobile-friendly menus, optimizing your site's mobile load time, transforming your WordPress site into a native app, and so on.
📣 Improved Browsing Experience: Showcasing a mobile version of your website allows mobile users to navigate your site more easily. Instead of a standard desktop site, mobile users get a design that adjusts to their screen size and alignment.
📣 Skyrocket Business Sales: Potential clients will spend more time viewing responsive websites since they are more user-friendly. Moreover, key aspects such as your call-to-action buttons or pricing table are more visible, improving sales.
📣 Boost Search Engine Rankings: When ranking your site, search engines like Google now evaluate how mobile-friendly it is. Ones that are responsive have a considerably better chance of ranking higher than desktop websites.
WordPress Mobile Plugins: What Are They & Their Usefulness?
WordPress mobile plugins allow you to achieve a variety of unique and powerful things without knowing how to code.
This is also true when it comes to making your website mobile-friendly. Balancing responsiveness across multiple screen sizes may be tricky, and doing it manually – creating distinct, device-specific designs and modifying some features, like menus, for mobile displays (especially touch screens) – takes a long time.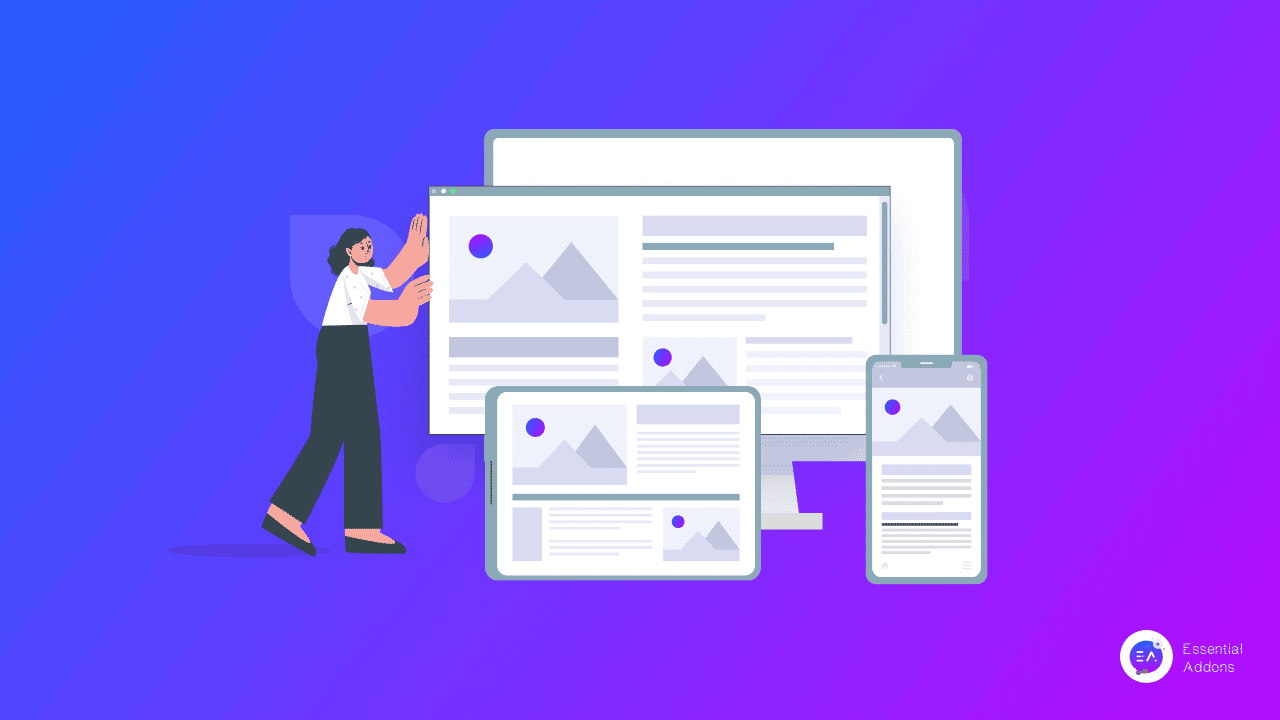 The different WordPress mobile plugins we'll explore will help you optimize your site for mobile devices/touch screens faster.
Making your site mobile-friendly ensures that it provides the best user experience for mobile users. This is especially important in today's world when more individuals choose to access the internet and perform important tasks on their mobile devices (e.g. signing up for subscription services or making purchases).
A better mobile customer experience, even if it just makes a tiny impact, can nudge someone just enough to feel comfortable making a purchase, or keep them on your site long enough for you to obtain the desired conversion you need from them.
Best WordPress Mobile Plugins For A Powerful Interface
Now that you grasp what WordPress mobile plugins are and what they accomplish, here are our best options for making your site mobile-friendly.
1. Jetpack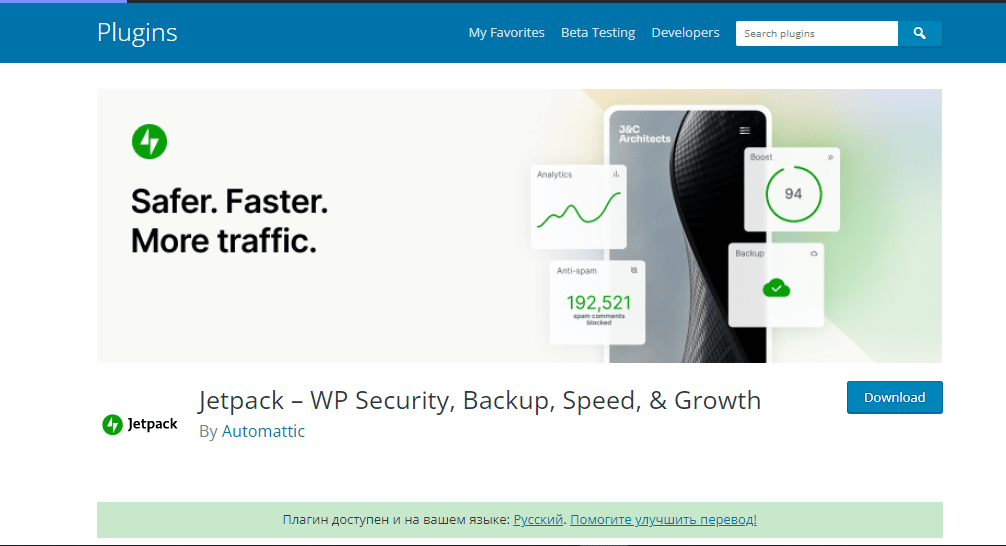 As you may know, Jetpack is a WordPress plugin that provides a set of features to save you from having to install thousands of plugins. Everything from security tools to social possibilities, design services to marketing modules is provided.
This plugin not only has excellent capabilities for optimizing the website for mobiles, but it also has awesome properties for site analytics, automatic social media publishing, and more. The best thing is that it is entirely free to download and use.
Since Jetpack is integrated with Google AMP, you can use the power of AMP (Accelerated Mobile Pages) to accelerate your WordPress site on mobile devices. It also has lazy image loading for a super-fast experience on desktop and mobile devices.
2. WPtouch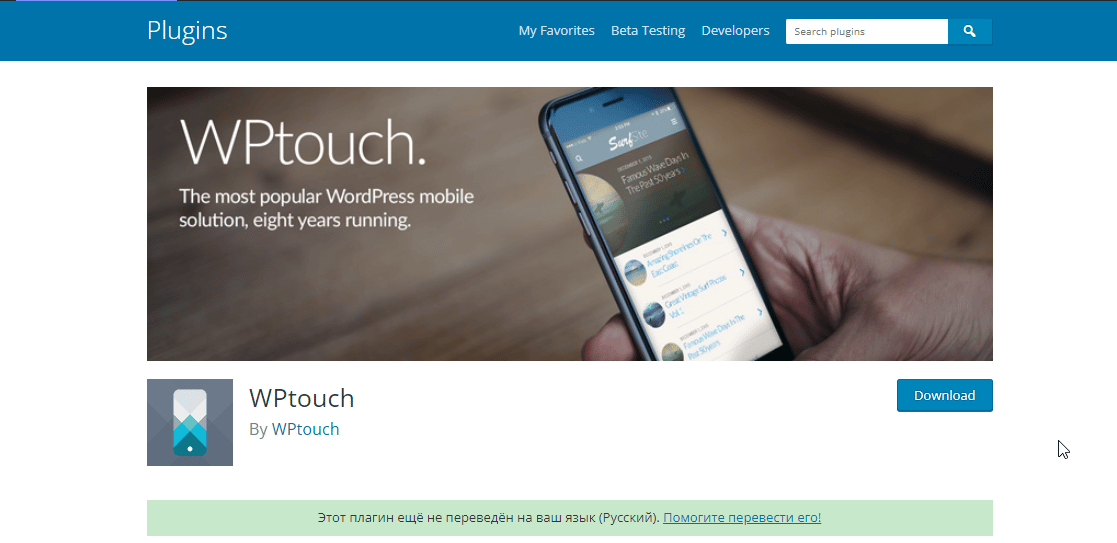 A Google-recommended WordPress plugin is a must-have for your website. WPTouch is one such plugin that allows your WordPress website to adapt to any screen size. It does not change your original WordPress desktop site or content, but rather optimizes it for different screen sizes.
Suppose you have images, infographics, and extensive information that would be difficult to view on a mobile phone. In such a situation, you can use WPTouch's WordPress customizer to omit them and add other pages in the mobile version. You can also manage and adjust the menus.
3. WP Mobile Menu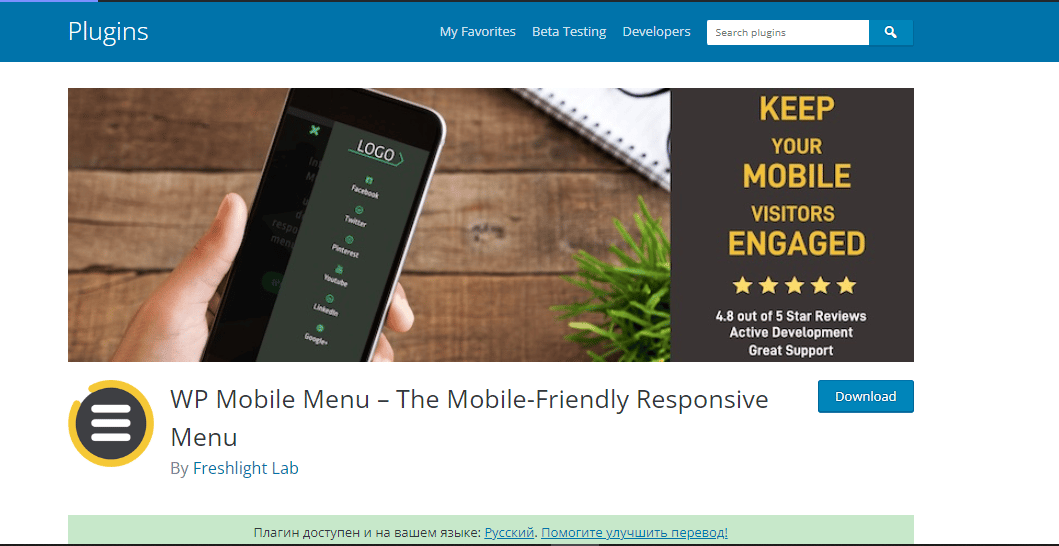 The WP Mobile Menu plugin is an excellent choice for individuals who want to emphasize the mobile menu section of their website.
So, the main reason you'd consider using WordPress mobile plugin is if you currently have a responsive website that you like but think the menu leaves something to be desired. As a result, you would install this plugin and acquire complete control over that mobile menu without affecting what is displayed on your already-built mobile site.
4. AMP For WP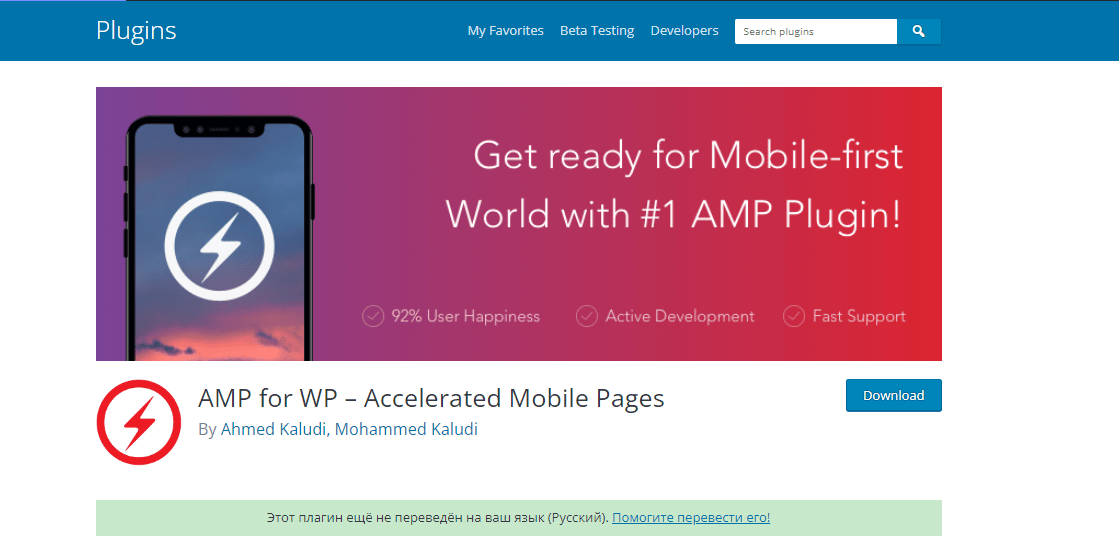 AMP for WP is a fantastic WordPress mobile plugin that makes it easy to keep your website flexible. It was built specifically to bring Accelerate Mobile Pages functionality to your site. As a result, you can be confident that visitors using mobile devices will be able to access a lightning-fast site.
You may also keep your readers interested by utilizing the AMP Infinite Scroll function. The plugin has compatibility with Google Analytics, AdSense, Disqus, Divi, Elementor, and many other platforms.
5. Max Mega Menu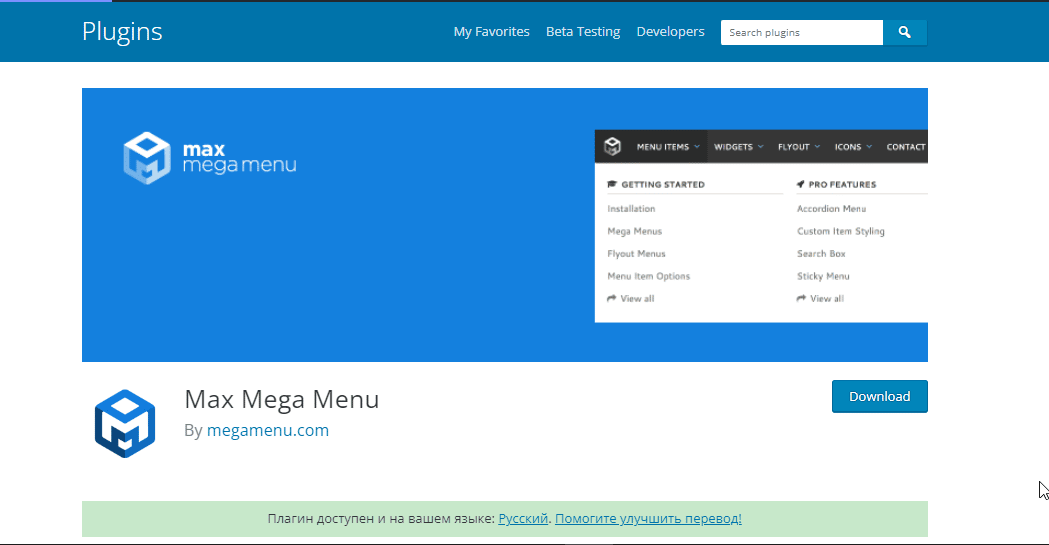 Are you looking for a WordPress mobile plugin that can turn your current WordPress menu into a mega menu? Then Max Mega Menu is just what you require. With a few clicks, you can transform your existing menu into a user-friendly, flexible, and touch-ready menu.
Also, Max Mega Menu has been thoroughly tested with all recent desktop and mobile browsers. As a result, it's suitable for a giant menu on the mobile interface. Furthermore, the plugin has settings for hiding sub-menus on mobile.
6. Smush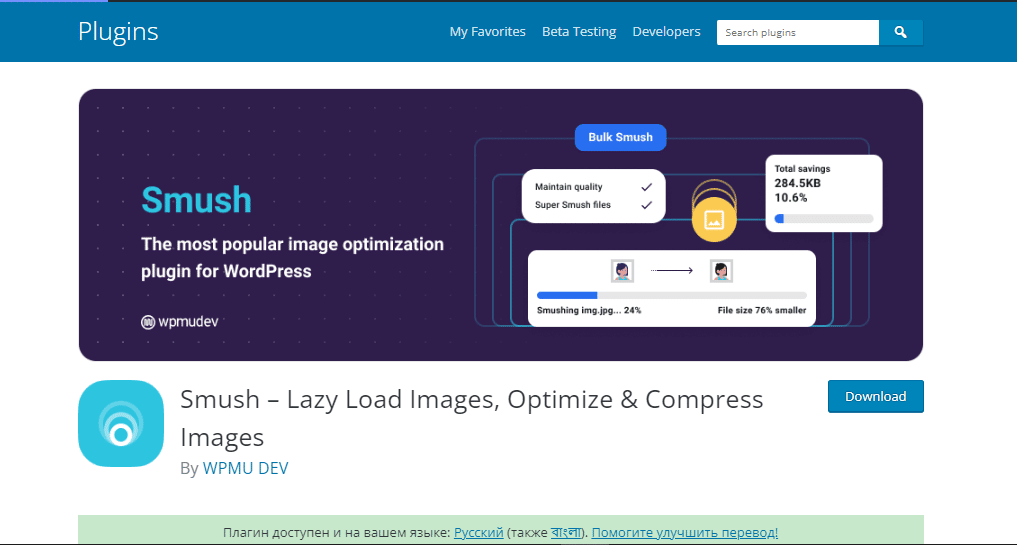 An informative and appealing website that includes a variety of captivating images to improve user experience and raise the conversion rate. Unfortunately, images take considerable space and slow down your website.
Smush is a WordPress image compression and optimization plugin for mobile that has won several awards.
When you submit photos, they are automatically reduced to a size that has no discernible effect on page performance while remaining mobile-friendly.
7. AppPresser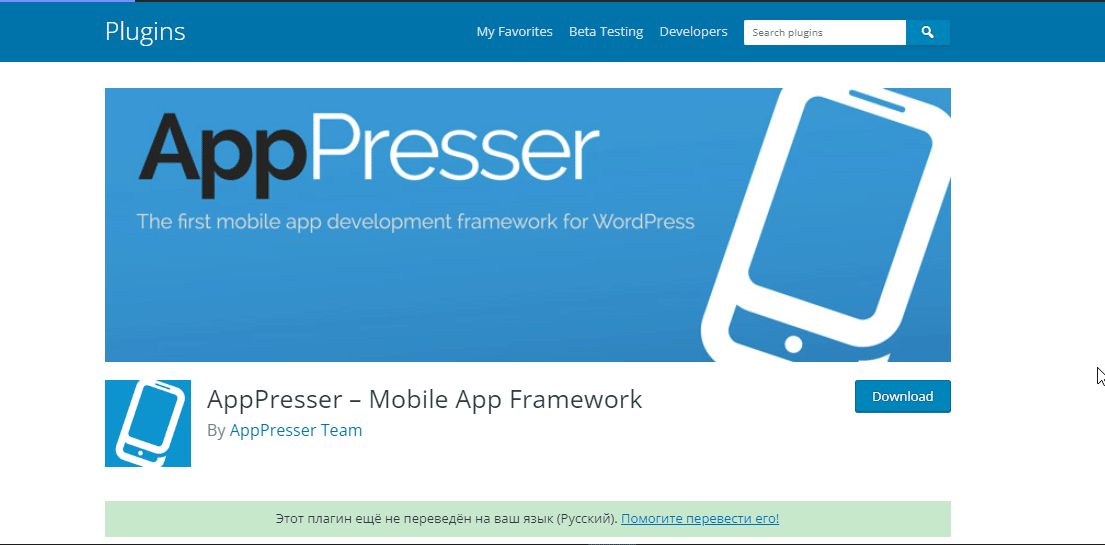 AppPresser is the plugin to use if you want to create a highly functioning mobile app from your already-developed WordPress site. It lets you create an app from any WordPress website. You can, for example, create an app for your WordPress-based university, big corporation, chapel, festivals, and so on.
AppPresser promises that you don't need any prior experience to create an app. It believes that anyone who knows how to put up a WordPress site can also create an AppPresser app. You can add pages, build menus, and adjust the look using the AppPresser components at your leisure.
Bonus: Best WordPress Image Compression Plugins You Should Start Using
Large images can slow down your website's page load speed and have a negative influence on its SEO. This will ultimately dissatisfy your website visitors and push them to leave quickly. Image compression is the only way to optimize your image size without sacrificing quality if you use the appropriate techniques.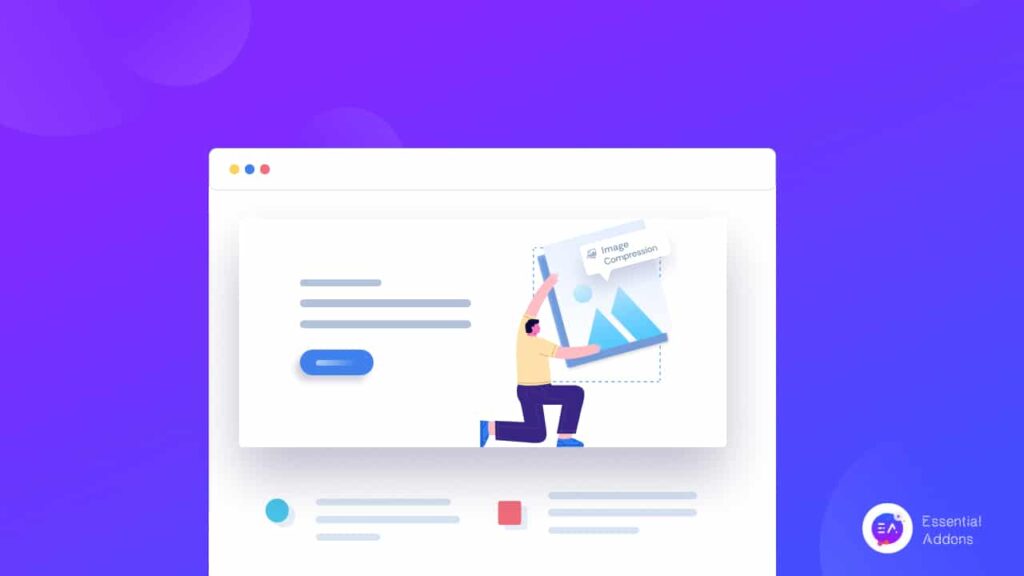 This article will assist you with reducing image quality and redundancies in order to accelerate data transfer and save storage space.
Liked our blog? Please subscribe to our blog page for more WordPress content and join our Facebook Community for more exciting updates.