When it comes to growing your website traffic, mobile responsiveness is a key factor. And one easy solution for this can be to turn WordPress website into an app. Today, we are going to give you the full tutorial on how you can easily convert your website into an app, and why so many renowned brands choose to do this for their own sites too.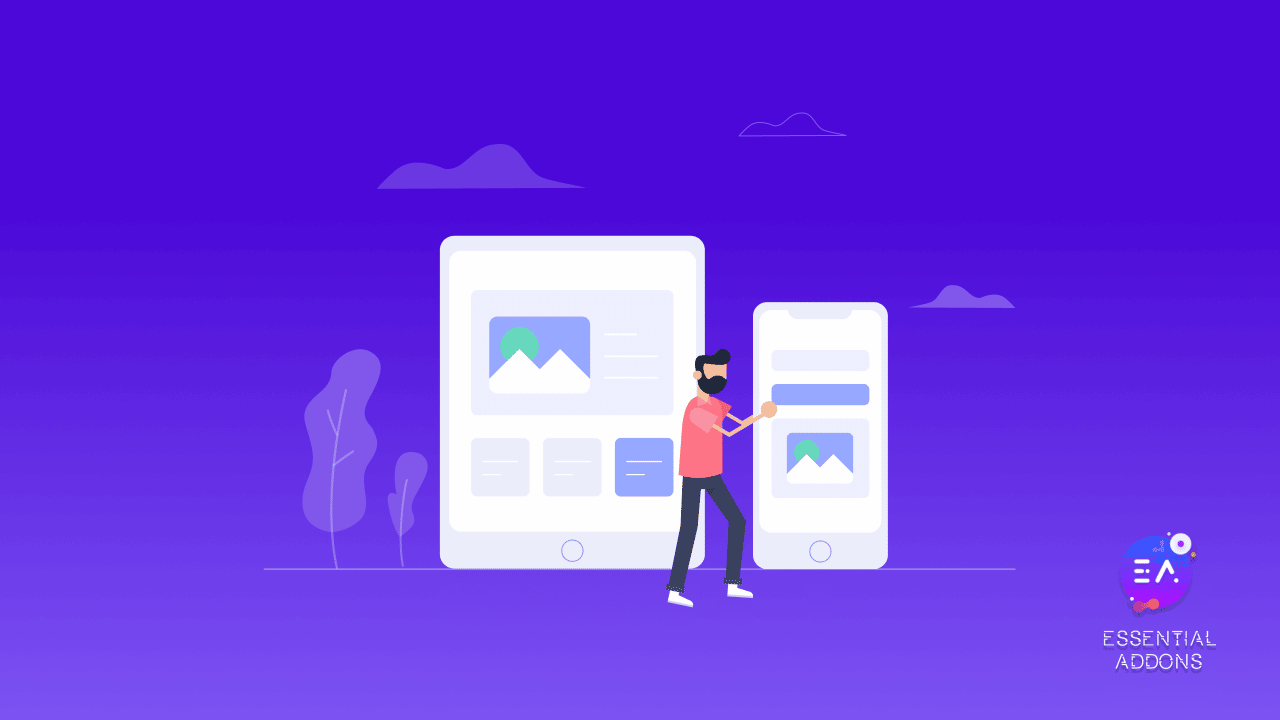 Top Reasons To Turn Website Into An App
If you are familiar with using tools like Google Analytics, you'll notice that overtime, a large number of your website visitors are browsing your content from their mobile devices.
In fact, ever since the beginning of 2017, mobile web traffic has consistently made up nearly half of all website traffic worldwide. 
So, we can say without a doubt that ensuring mobile responsiveness for your website is more than just a mere suggestion for improvement–it is an absolute necessity for anyone who wants to grow their website traffic. Even SEO marketers now consider mobile responsiveness to be an important factor for improving your search engine rankings.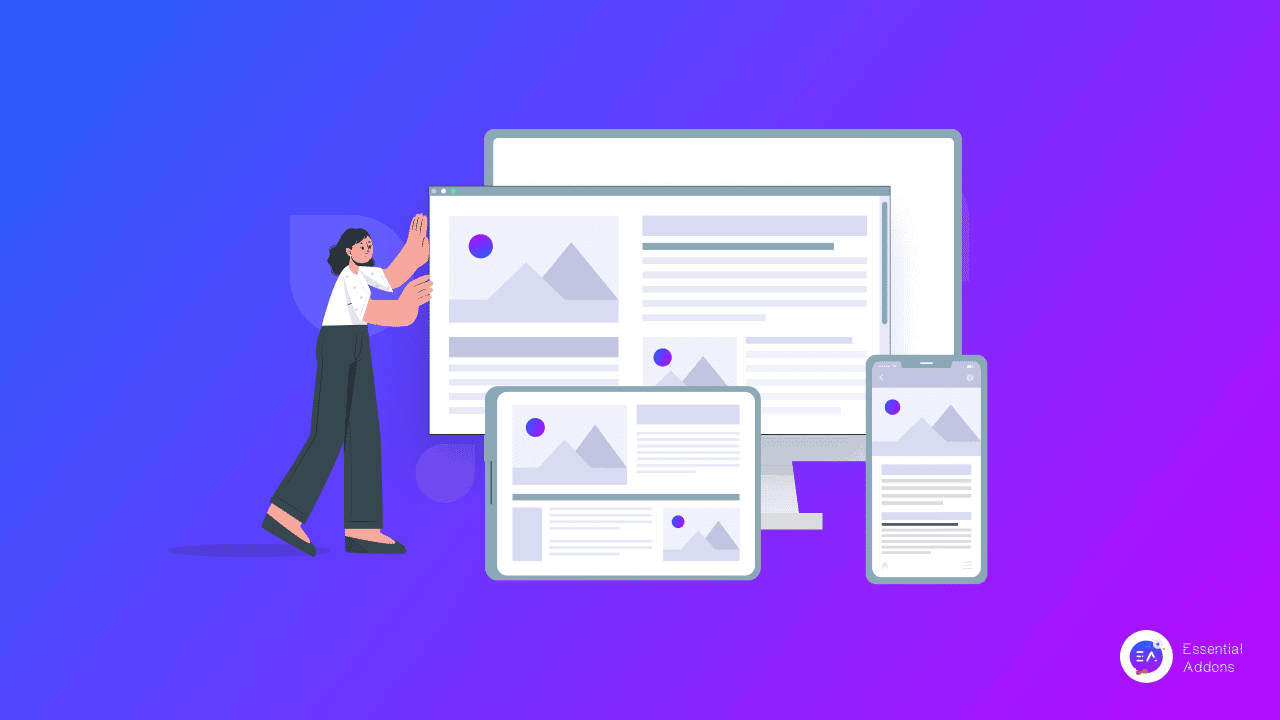 Now, what does any of this have to do with turning a website into an app?
To make sure that your website is fully responsive, you can easily turn WordPress website into an app. This way, instead of visiting your content with a browser, mobile users can launch the app to access your website content directly from their devices.
Below are some more benefits that you can reap when you choose to turn WordPress website into an app:
⚡Since apps usually tend to be faster than websites, your users will be getting an enhanced experience.  
💡Apps provide much more customization options to your users, when compared to websites.
🚀 When you turn WordPress website into an app, you might be able to offer device-specific features and functionalities to your users.
🎯 Push notifications and alerts are easier to manage through apps.
🏆 If you turn WordPress website into an app, it will be more convenient for users to access your content as they will not have to type your website URL or search from a list of bookmarks; instead, they can just launch the app instantly. 
Which Is Better: Responsive Websites Or Mobile Apps?
Alright, so you now know why mobile responsive is super important. You also know the benefits you can get when you turn WordPress  website into an app. Still, you might be wondering: which is better, responsive websites or mobile apps?
Before we answer this question, let's get something clear: regardless of whether you turn WordPress site into an app or not, you will have to make sure that your website is responsive. 
This is because your WordPress website is available to anyone on the internet, unlike an app. So if you want to get new leads and boost your website traffic, having a SEO-optimized, responsive website is essential.
Think about renowned brands like SHEIN or Etsy. Both brands have responsive websites, and yet they also have mobile apps for android and iOS users. This allows the brands to give the best experience to their users, regardless of what device or method they use to interact with their content.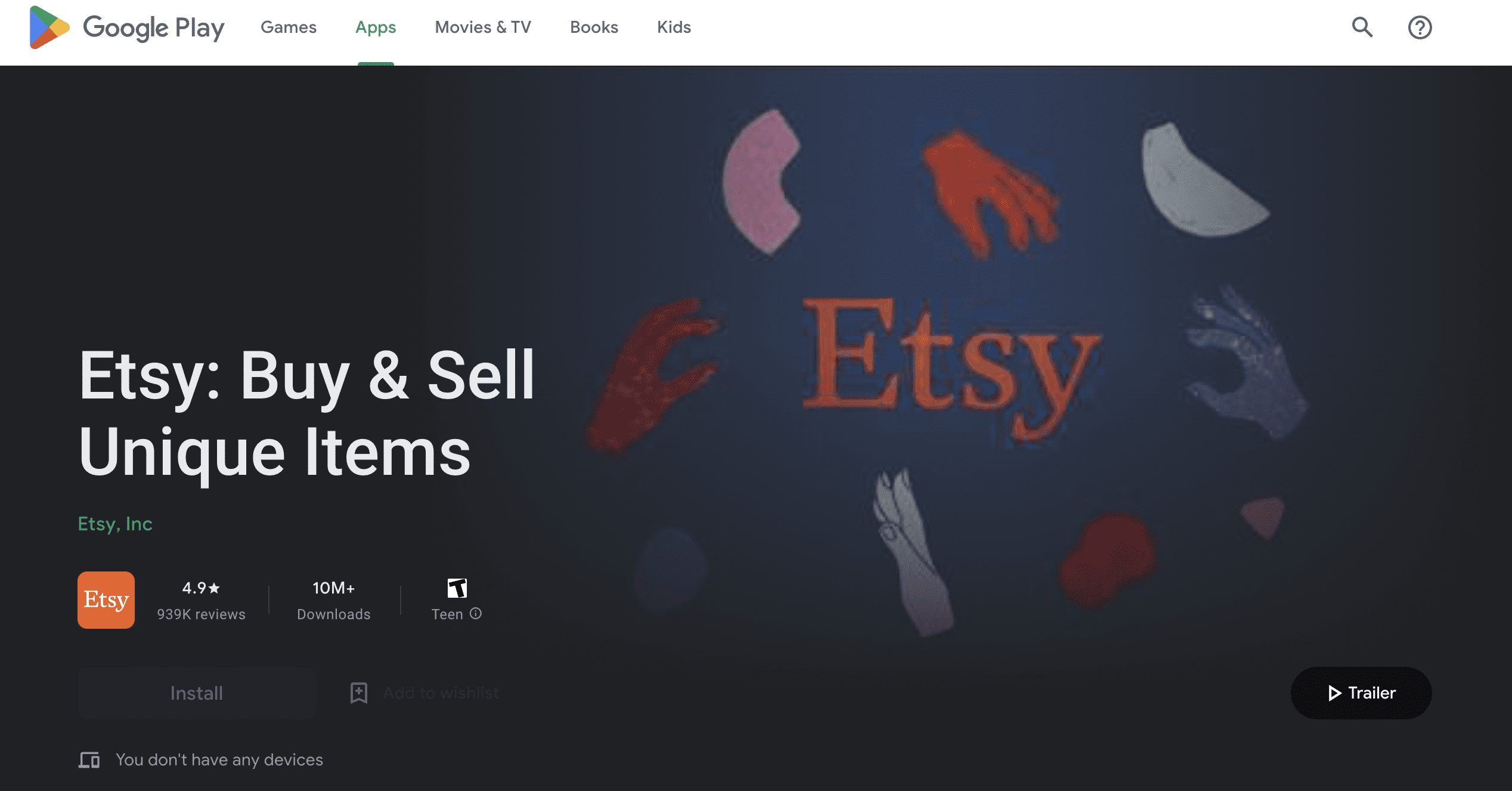 You don't have to run an eCommerce business to turn your WordPress website into an app. This strategy works for those who run online communities as well. Goodreads, one of the most popular and largest social websites for booklovers, has a responsive website as well as mobile apps for their users too. The same is true for Reddit, one of the largest community and discussion forums online. 
At the end of the day, it all boils down to what type of website you are running, but if you have the resources to turn your WordPress website into an app, you should not pass up the opportunity to get the best of both worlds.  
How To Easily Turn Your WordPress Website Into An App?
The easiest way to turn your WordPress website into an app is with the help of WordPress plugins. Here, we are going to share our handpicked list of the top 5 best WordPress plugins that can turn websites into an app, and how you can get started with them.
1. AppMySite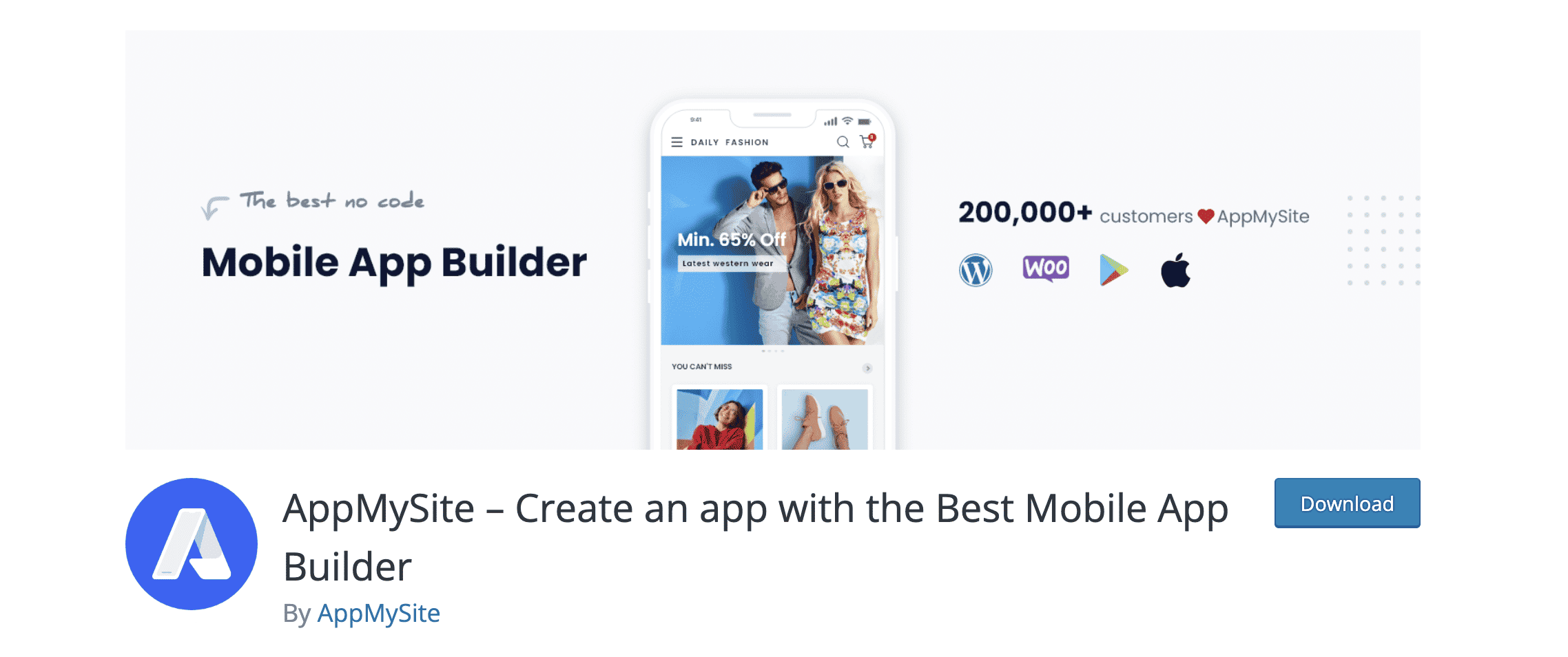 With more than 10,000 active installations, AppMySite is one of the most popular WordPress plugins you can use to turn websites into an app without any coding. It even comes with seamless integration with WooCommerce, so it is perfect for online store owners as well.
To turn websites into an app with AppMySite, simply follow the steps below:
Step 1: Create an account on AppMySite. You can get started for free or choose any of their flexible pricing plans, which start as low as $3 per month.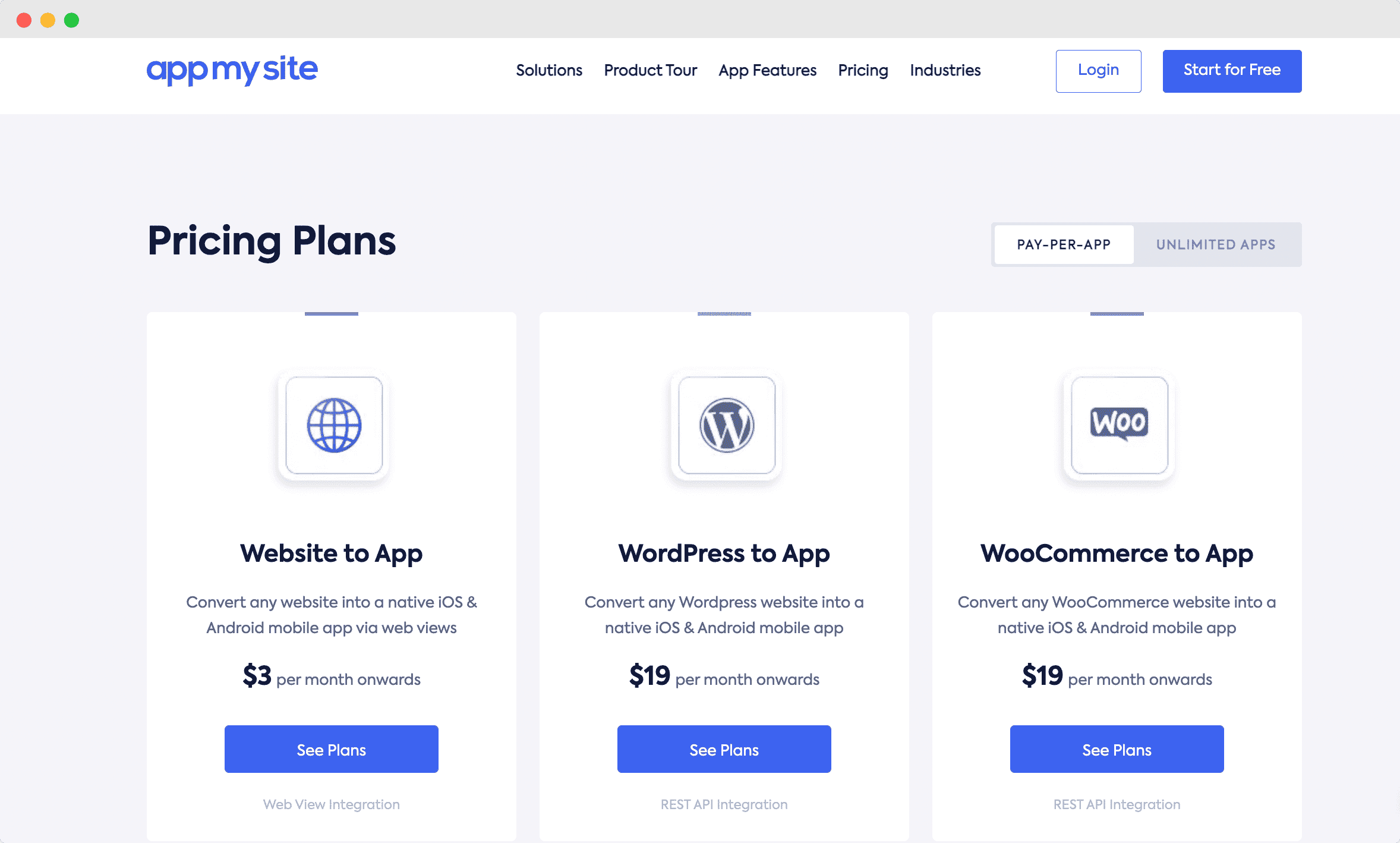 Step 2: Customize your app's appearance. AppMySite has detailed tutorials and videos you can check out to get the full walkthrough.
Step 3: Install and activate AppMySite plugin on your WordPress website.
Step 4: Connect your WordPress website and app using AppMySite WordPress plugin. 
Step 5: Download ready-to-publish app builds and then submit your app to Google Play Store and Apple App Store.
2. WPMobile.App

Another great WordPress plugin that you can use to turn a website into an app is WPMobile.App. It has more than 6000 active installations, and hundreds of 5 star reviews. 
You can test your app for free, customize endlessly and get real-time statistics straight from your WordPress dashboard as well. 
3. AppPresser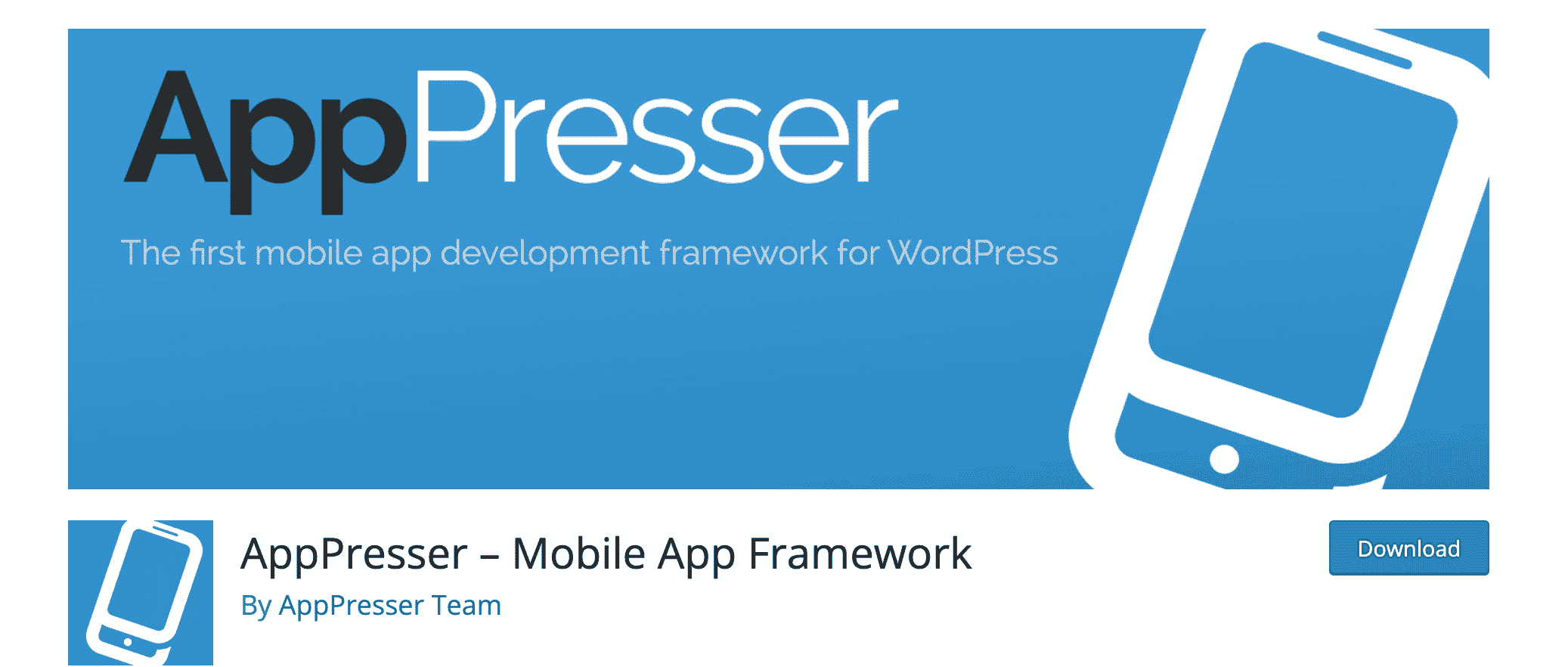 Another popular WordPress plugin that can help you to turn websites into apps is AppPresser. This plugin comes with a separate app-builder which you can use to create your mobile app, and then connect it to your WordPress website using the plugin.  
4. Androapp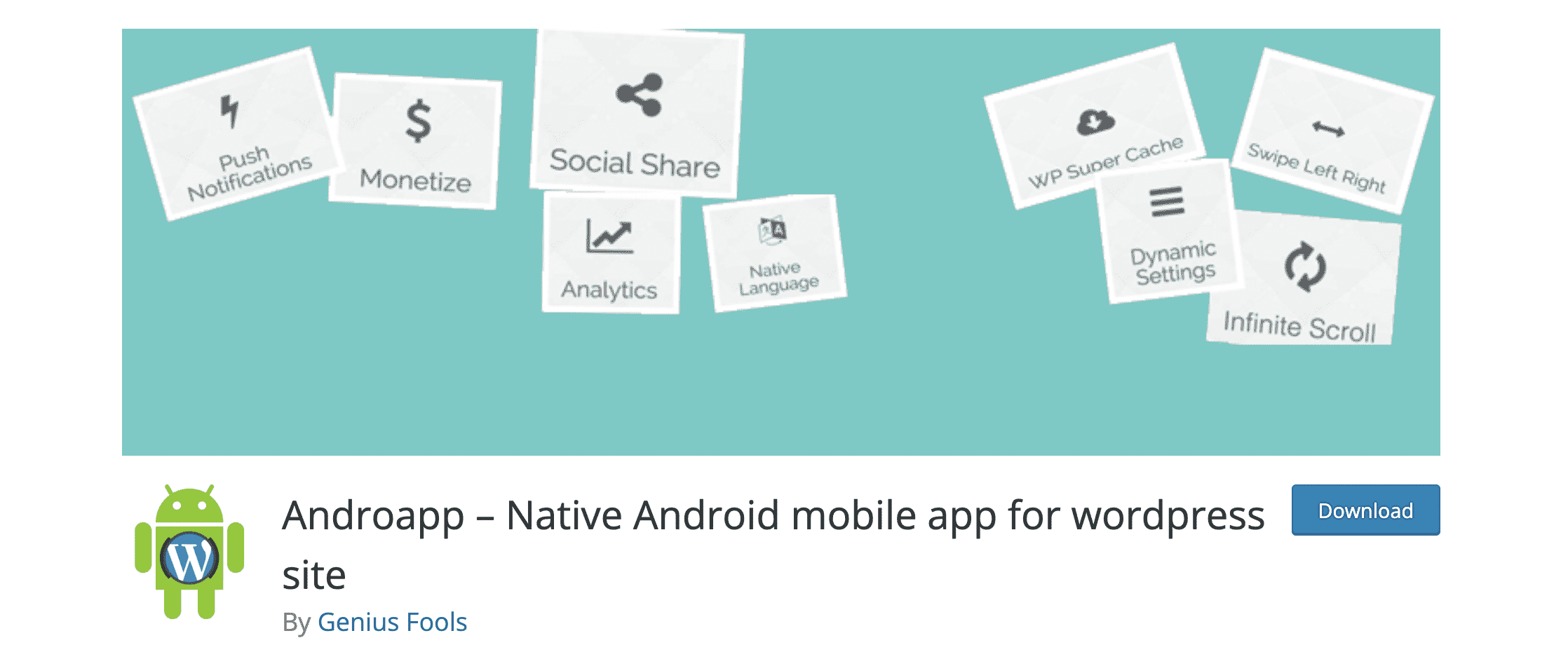 Next up on our list of plugins that you can use to turn WordPress website into an app is Androapp. This is specifically for those who want to convert websites into android apps. With this plugin, you get some exciting features such as built-in social sharing channels, support for managing WordPress and Facebook comments, and much more.
5. Mobiloud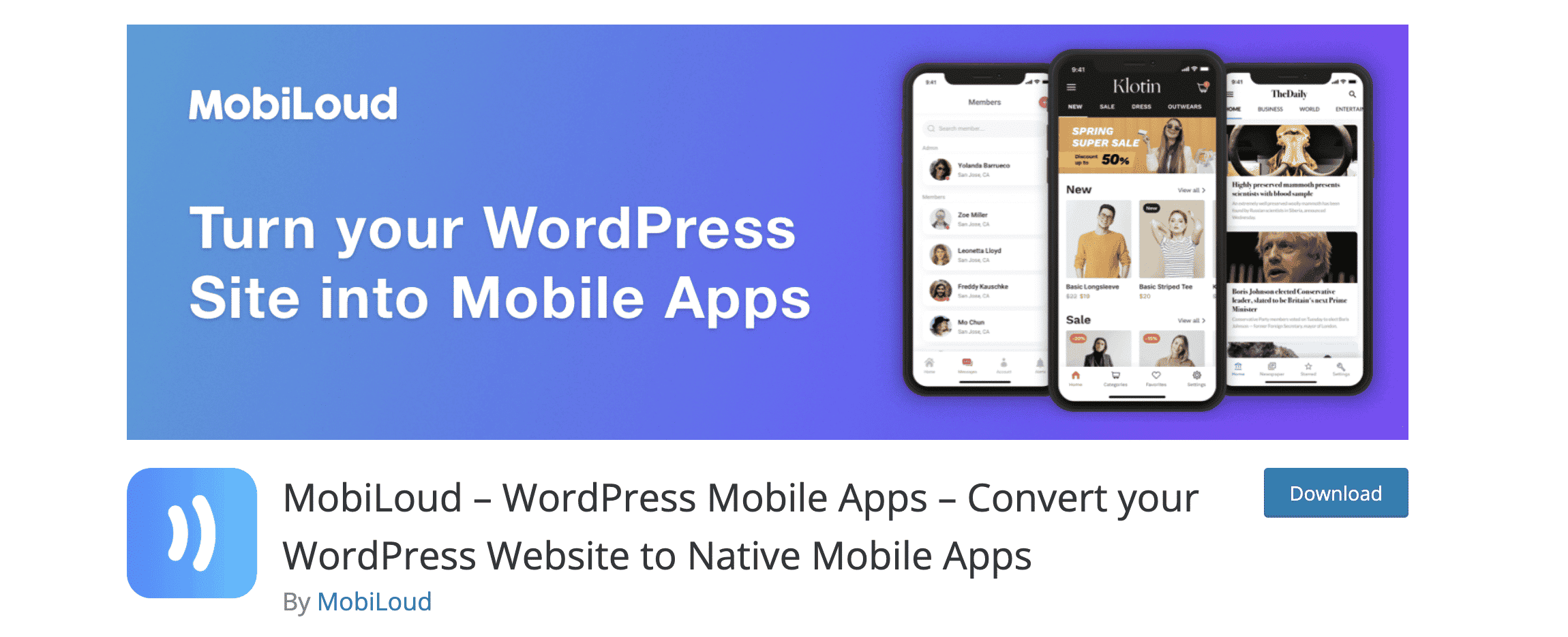 Finally, another great plugin you can use to turn WordPress website into an app is Mobiloud. It has two main platforms–one specifically for news, or blog type WordPress websites, another for WordPress eCommerce websites. This solution is a premium service, and the plugin is intended to be used only by the customers of Mobiloud.
That wraps up our tutorial on how to turn your WordPress website into an app. If you enjoyed this post, make sure to subscribe to our blog for more fun updates and tutorials, or join our friendly Facebook community.