Large size images can increase your website page load time, and provide a negative impact on your site SEO. This will eventually make your website visitors dissatisfied and encourage them to leave immediately. For that, image compression is the only solution you have to optimize your image size without breaking the quality by following the right tactics. 
And if your website is WordPress built then you can use the best WordPress image compression plugin to optimize your images without any hassles. Excited? Check out all details below!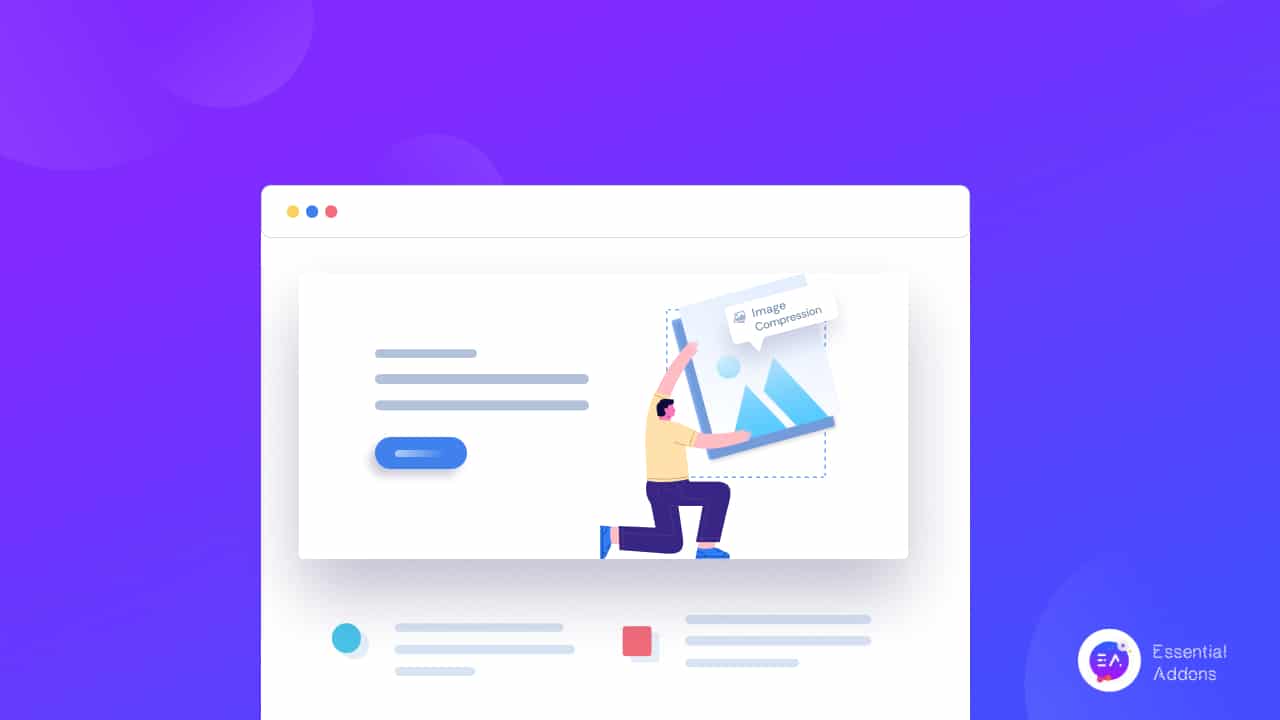 Image compression is considered the type of data compression which is applied to digital images. This will help you to mitigate your image irreverence and redundancy to faster your data transmission process and take less storage.
So designers or web developers feel the necessity to use high-quality images in a compressed format and enhance their user experience. This is all because to make your website faster and any type of image transformation process gets smothered. 
On the other hand, for a WordPress-built website, you can easily compress and optimize your images using the right tool. Without any further ado, let's have a look at the top 5 best WordPress image compression plugins you should start using. 
5 Best WordPress Image Compression Plugins
As you already know why you should use image compression plugins, here you will get the top 5 best WordPress image compression plugins you should start using. Check out all details here: 
WP-Optimize – Cache, Clean & Compress Web Images

WP-Optimize is a complete plugin that will help you clean your database, compress images and cache your site, and get 1+million active users. It is considered the fastest caching engine with high performance, and an effective tool to manage your site performance. It's a free plugin for WordPress to remove your site cached in advance and take care of your site speed and overall performance. 
WP-Optimize Exclusive Features 
Clean and optimize your database with advanced features. 

Option to compress your images, cache pages, and others. 

Superfast load times, improve your site performance, and a little more.  
Smush – Lazy Load Images, Optimize & Compress Images

Smush Image Compression and Optimization plugin is used by more than a 1+million WordPress users. And this plugin is an award-winning solution. With this, you can easily make your images compress, resize, optimize, and do others for your website or any other further usage. It's available on both free and premium versions for WordPress users. 
Smush Exclusive Features  
Turn on lazy load, resize, optimize images & compress images. 

Bulk smush images and automatically optimize images. 

Powerful features to improve Google page speed and a lot more. 
Learn More: 10 Best Web Design Books Every Designer & Web Creators Should Read
TinyPNG – JPEG, PNG & WebP Image Compression

TinyPNG plugin can help optimize your JPEG, PNG, and WebP images. This plugin also makes you optimize all your images automatically by integrating with the popular image compression services TinyJPG and TinyPNG. It means you can easily resize, customize and compress your images as per your preference. TinyPNG comes with both free and pro versions. 
TinyPNG Exclusive Features  
Help you optimize new images automatically or individual images or bulk images. 

Comes with advanced background optimization to accelerate your workflow.

Automatically resize high-quality image uploads and compression of animated PNG with a lot more. 
Robin Image Optimizer — Save Money On Image Compression

Robin helps you make your website faster by optimizing the weight of your images without losing the quality. It is a smart, advanced, and free image optimizer with zero limitations in terms of the number of images and optimization quality. You will get lightweight and compressed images to make your website design stand out without any hassles.   
Robin Exclusive Features  
Automatic optimization facility using Cron.

Manual mass-optimization facility and help restore lost images or re-optimize.

Choose compression modes like normal, regular, high, and a lot more.
Image Optimization & Lazy Load By Optimole

Optimole is the all-in-one solution that helps you optimize images with full automation and a range of revolutionary features. It makes you clean up your heavy images and bloaty pages in real-time with a cloud-based system. This will help you speed up your website and deliver high-quality images while maintaining every device's image size. 
Optimole Exclusive Features  
Smaller images, same quality, and fully automated. 

It supports all image types and both Retina and WebP images

Machine Learning (ML) powered automatic compression

AVIF format support for lower image size, cloud image library support & more. 
Get The Best WordPress Image Compression Plugin & Start Optimizing
Hope you like this blog helpful to compress your website images in WordPress without any hassles. Let us know your experience by commenting below. To find out more exciting blogs, and tutorials, subscribe to our blog page and don't forget to join the amazing Facebook community.  
Want To Read More Exciting Blogs? 
👉Grid Layouts: Comprehensive Guide & Rules To Create Professional Web Design [2022]