Wondering how you can make extra money while working from home? Consider starting a deals or coupons website with WordPress, where you can show people how they can save big by choosing deals or coupon codes from your website.  
Don't worry, you don't need to sign up for coding classes or hire a developer to create your coupons website on WordPress. In this tutorial, we're going to teach you how to create an eye-catching coupons website on WordPress with EleDeal, a stunning, free template pack from Templately. With this beautifully designed template pack, you can create your coupons website instantly without touching a single line of code.
Pros of Creating Your Own WordPress Deals or Coupons Website
While there are many ways to make money from home, earning extra income on the side with deals or coupons website is much easier than you think. Besides, you'll be able to earn money from the comfort of your home without the hassle of going to work or managing a large team of employees. 
To give you an idea of what a coupon or deal website could be like, take a look at this website shown below.
As you can see, it lets people find coupons or daily deals for a wide variety of items and websites. Similarly, you can also create a coupons website with the EleDeal template and let site visitors know about latest offers, promotions and discounts.
Let's take a look at some of the pros of creating coupons website.
👉 Huge Market Potential for Deals or Coupons Website
If there are two things almost everyone wants to save, then they are money and time. That's why coupons and deal websites are so popular–people can quickly look for the cheapest, best prices for the things they need without wasting time travelling from one store to the other.
👉 Coupon Websites Can Help You Earn Money From Home
Since coupon or deal websites are so popular, you are likely to get a high number of visitors to your website looking for good deals online. Once these visitors start choosing the deals you offer on your WordPress website, you'll be able to earn money easily from the comfort of your home.
👉 Easy To Set Up With WordPress
To create a coupon or deal website, you will need to use a platform. The best, and the fastest way to do this is to sign up for an account on WordPress and get your own domain.
Afterwards, you can simply choose a coupon or deal template such as the  EleDeal template pack from Templately. This is the best coupons website template for WordPress sites, and features beautiful, ready-to use pages. All you have to do is add your own content and style it to give your personal touch.
What You'll Get With EleDeal Template Pack From Templately
Home Page
EleDeal gives you an attractive premade Home Page that is guaranteed to grab your site visitor's attention. It is complete with stunning Call to Action buttons, and features bold colors to appeal to your visitors
Browse Page
You can also use the ready-made Browse Page from EleDeal where your site visitors can quickly sort through all your offers and choose the best deal for them. This page features an interactive Search Bar and also a Featured Offer section where you can display featured deals of the day.
Details Page
Give your visitors more detailed information about the deals and coupons on your WordPress website with EleDeal Details Page. You can give descriptions of the products and services, and the perks of choosing the deal or coupon for those products on your website.
Things You'll Need To Create A Coupon or Deal Site On WordPress
Are you getting excited about creating your own coupons website on WordPress? Let's see what things you'll need to get started.
Elementor:

For those who don't want to code or hire professionals,

Elementor

is your solution to creating your own WordPress websites. This is the most popular page builder that comes with a 'drag and drop' to help you instantly create websites. Make sure to

install and activate

this plugin.

Essential Addons:

This is the most popular best-selling elements library for

Elementor

with over 600,000 active users.

Essential Addons

gives you over 70+ cool elements to instantly style your web pages.

Install and activate

this plugin too.

Templately:

EleDeal is available only

Templately

, which offers you tons of beautifully designed ready to use templates and cloud storage for WordPress.  To use EleDeal and other beautiful templates from Templately, you need to

sign up for account on Templately

and install the Templately plugin for WordPress
How To Create A WordPress Coupons Website In 5 Minutes
With these few plugins installed, you are ready to create your very own coupons website on WordPress. This is where the fun part begins.
Step 1: Load EleDeal Template Pack Into Your Website
From your WordPress dashboard, create a new page and click on 'Edit with Elementor'. This will open up the Elementor Editor for you.
Once the Elementor Editor is done loading, you can click on the blue Templately Icon. This will open up a popup window from where you can search for the EleDeal template pack and load any of the premade pages into your site. In this tutorial, we are going to load the EleDeal Home Page into our website.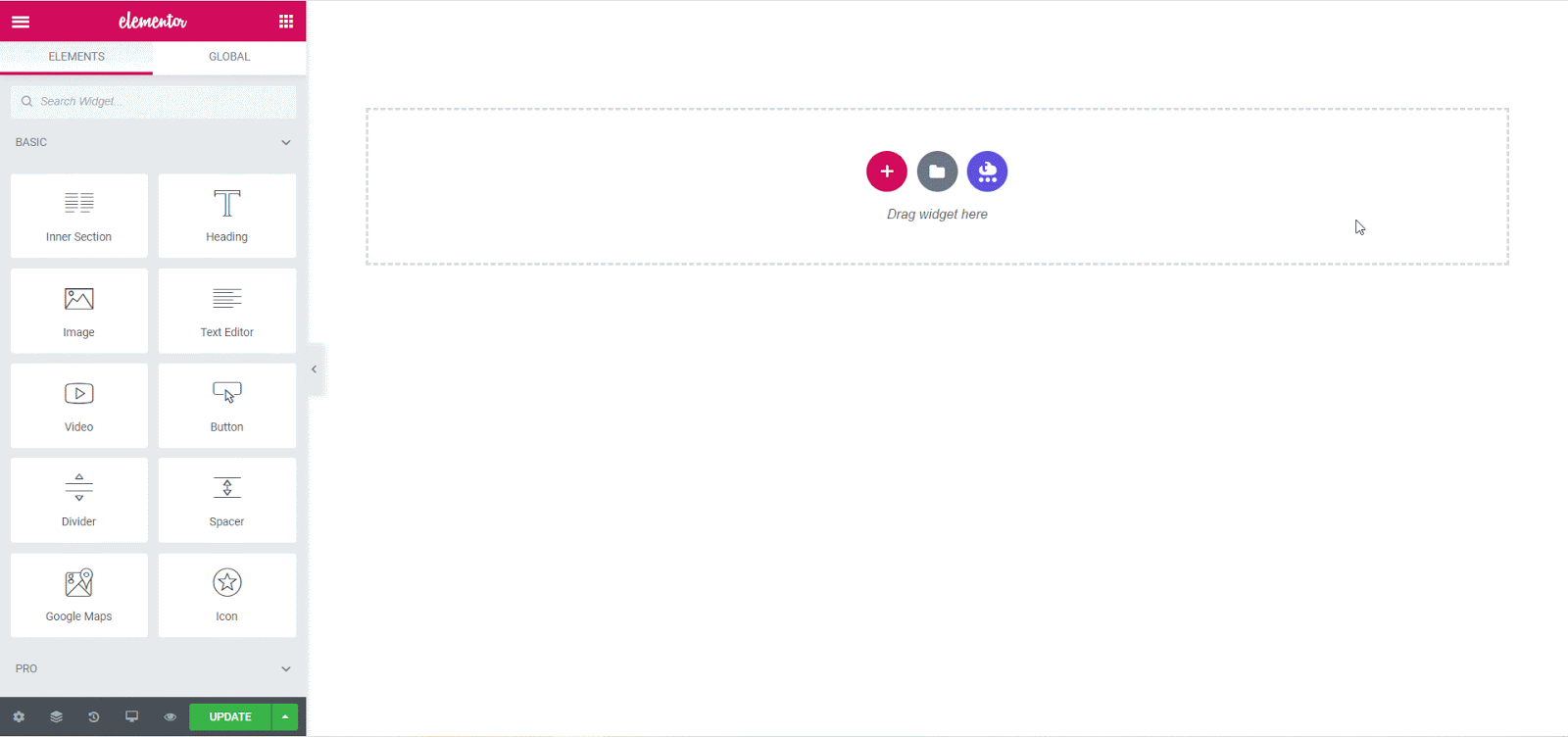 See how easy that was? All it took was a few clicks to create the home page for your WordPress coupon site. Add as many pages as you need to complete your website.
Step 2: Customize The Template To Suit Your Style
Now that you've created your coupons website on WordPress, all that's left to do is add your personal style to it. You can do this easily by clicking on any section that you want to customize and use the Elementor Editor on your left to style your website.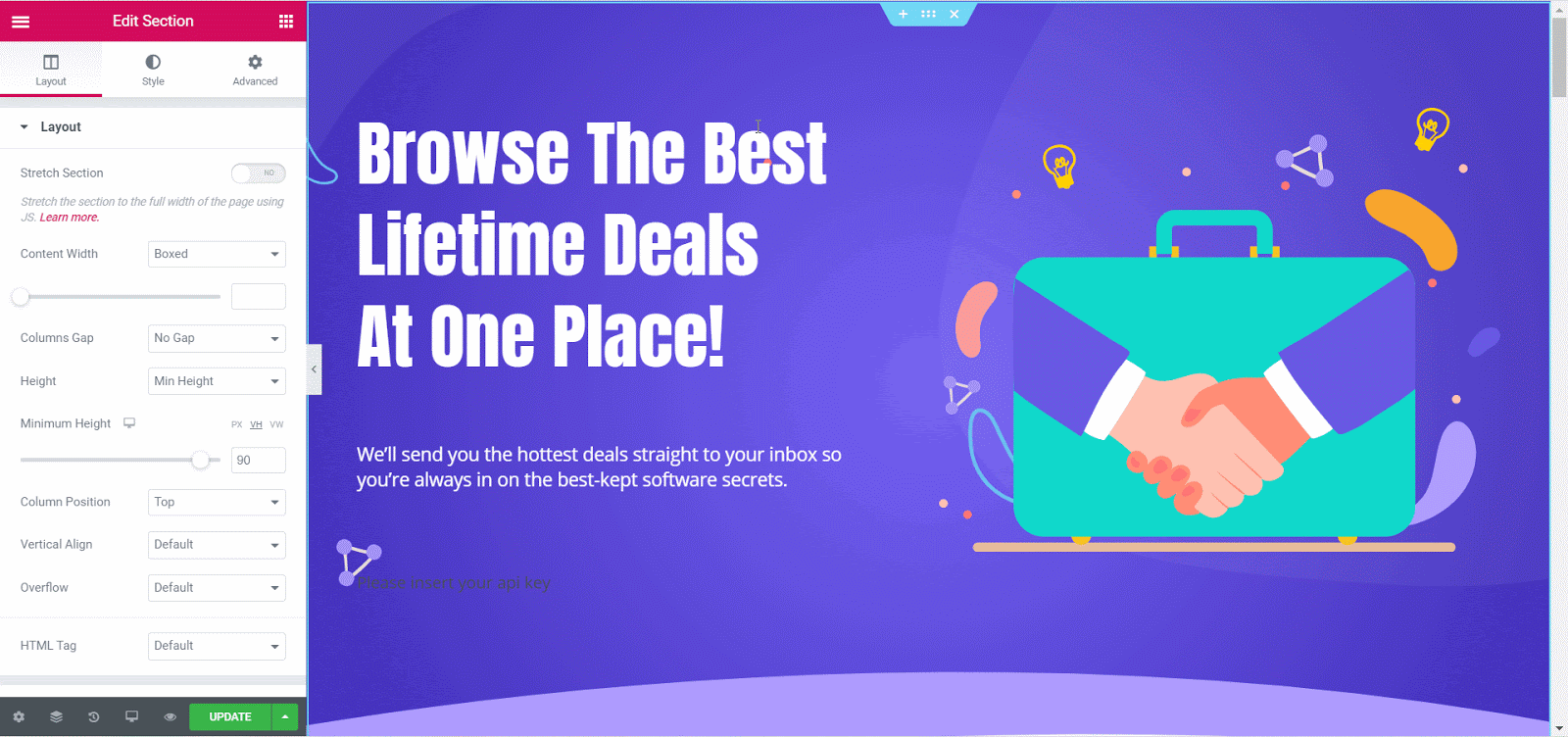 Add your own content, change the colors and typography, and even try out all the cool, 70+ widgets you get with Essential Addons if you are in the mood to be a bit more adventurous! Have fun experimenting with all the options until you find the right design for you.
Step 3: Save Your Design On MyCloud & Publish Your Coupon Site
Worried about losing your design? Or maybe you just want to reuse your edits for another site? With Templately you can save the design on MyCloud, and be able to reuse your design later on, at any time from anywhere.
Simply save your design and right-click anywhere on your page. Choose the option 'Save Page in Templately'.
Just like that, you've created your own daily deal website on WordPress in no time at all! No need to worry about complicated coding, no need to worry about hiring professional website builders. With the EleDeal template pack from Templately, you can make your WordPress coupons website all by yourself and start earning from home.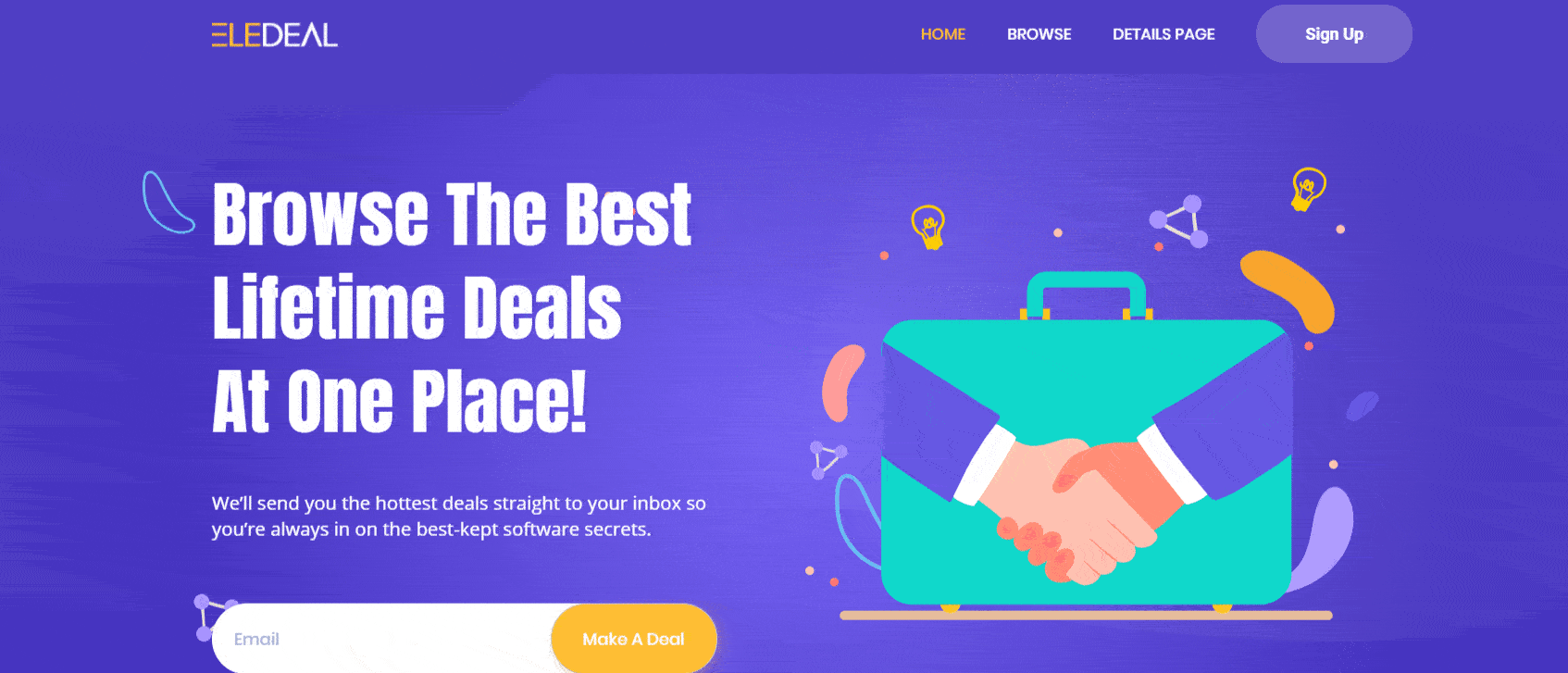 We would love to have your thoughts on this tutorial, so join our community and share your designs with us! If you face any problems at all, don't hesitate to reach out to our support team for further assistance.