The year 2021 has been absolutely incredible for the team of Essential Addons for Elementor. We have not only reached a groundbreaking milestone of more than 1 million happy users but also have been growing exponentially ever since. So, we wanted to start this new year with a high note, and what better way to celebrate this holiday season than present you Essential Addons for Elementor 5.0 with amazing new widgets, extensions and more! 🥳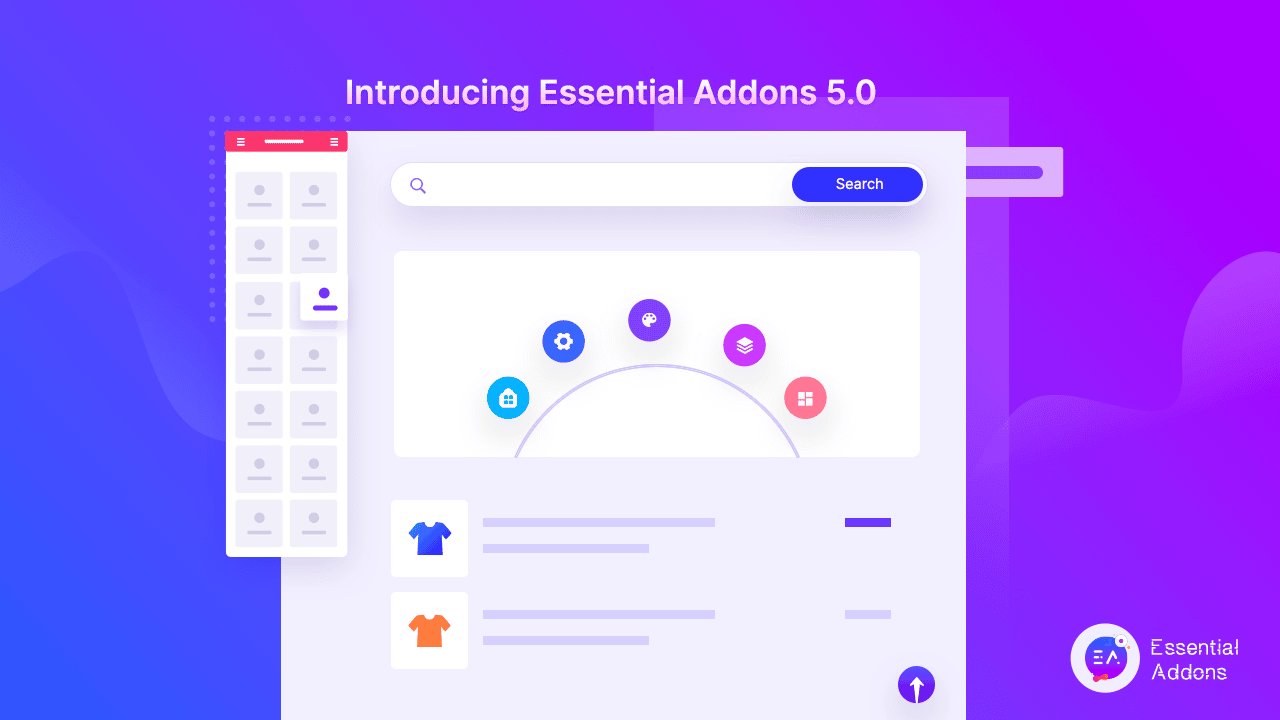 Power Up Your Elementor Experience With Essential Addons 5.0
Essential Addons 5.0 is going to be an absolute game-changer for your Elementor web-building experience. With this new release, we bring you: 
⭐ A revamped and redesigned user interface
⭐ 5 brand new most-wanted elements and extensions for Elementor
⭐ A seamless integration with a brand new payment method for Elementor – Better Payment
…and much more!
You'll find everything you need to unleash your skills on Elementor with Essential Addons. And so, without further ado, let's dive in and take a closer look at this latest update.
A Completely Revamped UI To Improve User Experience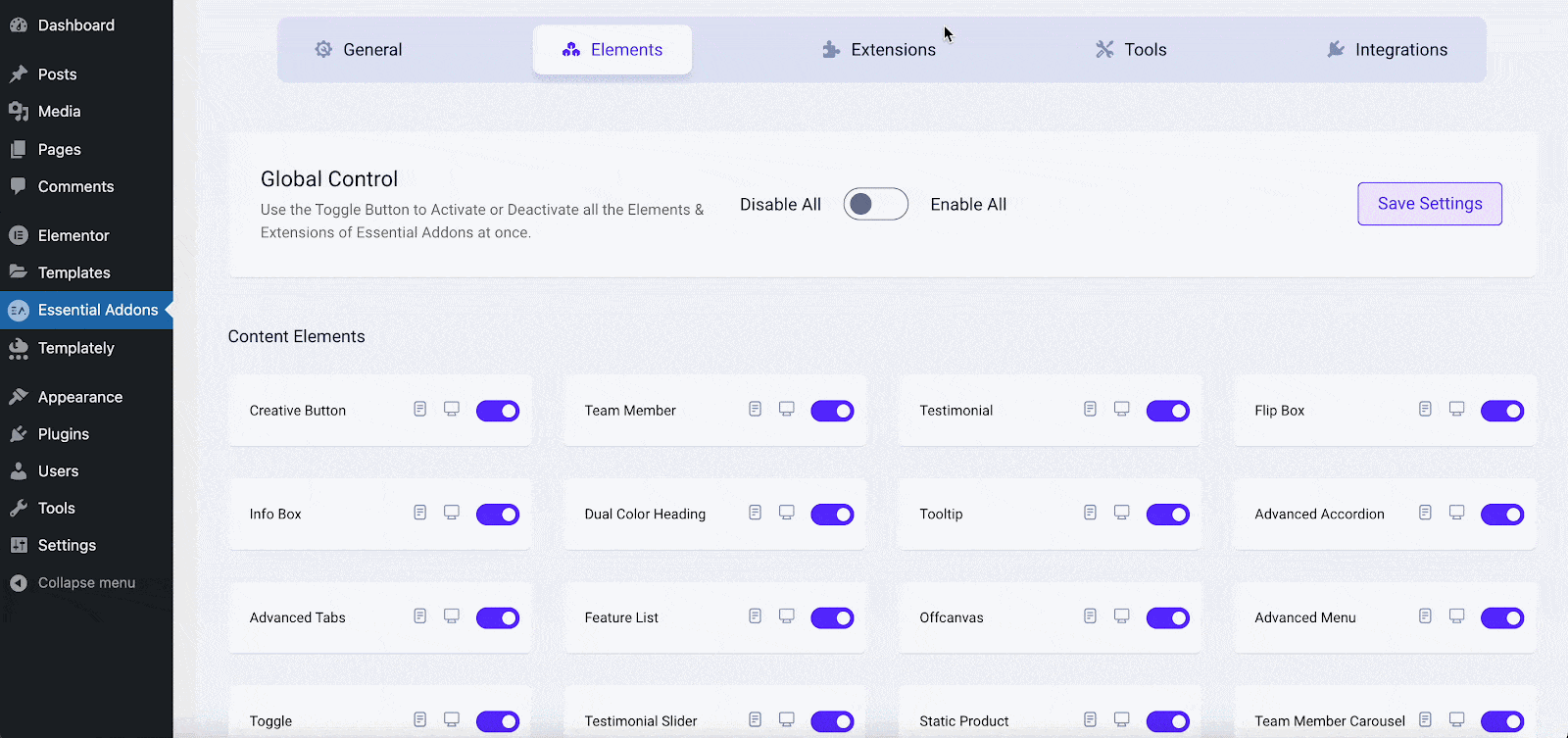 Over time, we have constantly developed Essential Addons for Elementor to improve and enhance your user experience more than ever before. And so, with the latest update, Essential Addons 5.0 comes with a fully rebuilt, redesigned, and completely revamped user interface (UI) that provides improved performance, faster loading times, and smoother, easier navigation.
This time, to further enhance your user experience, we have switched up the design for the General Settings Page. It now showcases a section for your premium plugin activation license and displays the number of elements you are using and which you're not.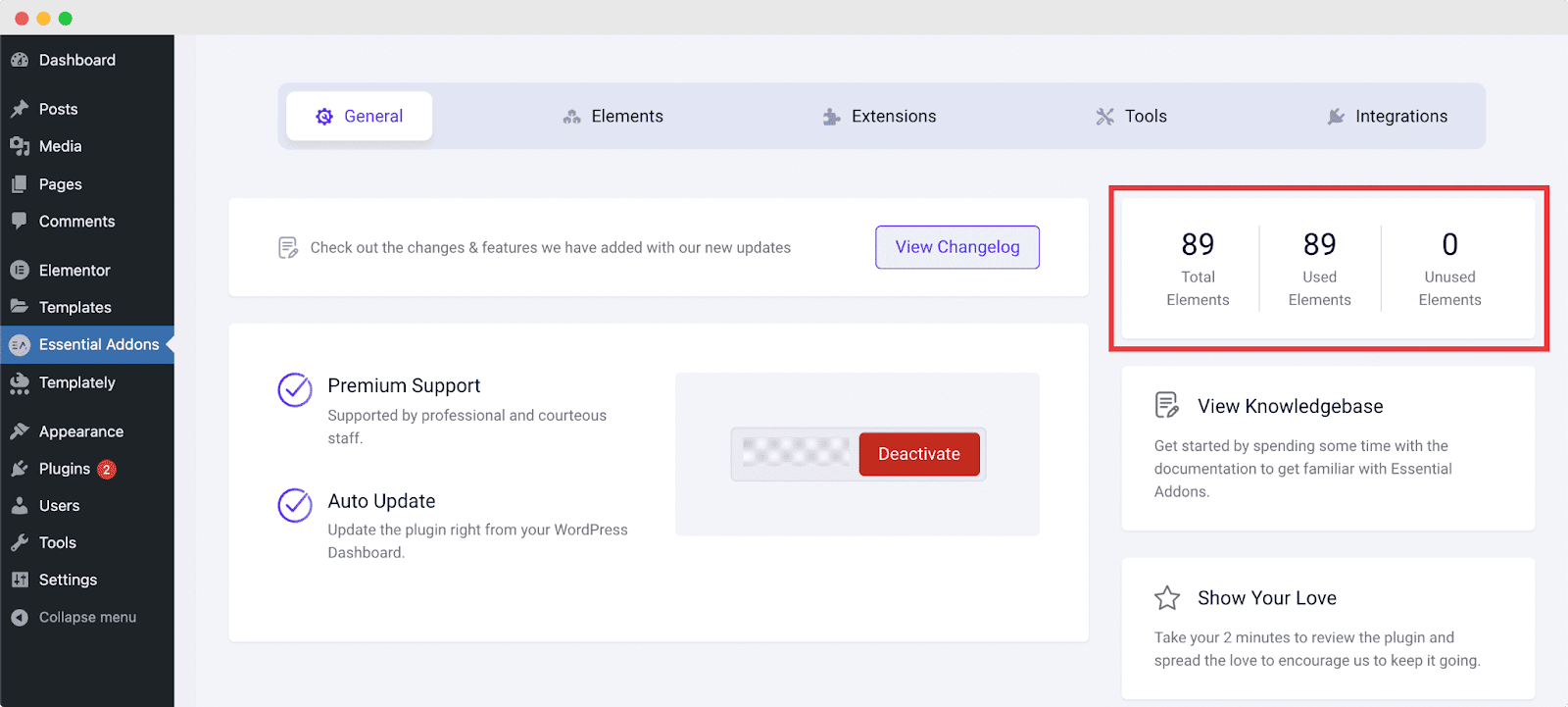 But that's not all; every page of the Essential Addons 5.0 user interface has been redesigned to help you get an overview of your elements, extensions, tools, and integrations, at once.
Advanced Widgets To Upscale Elementor Page Building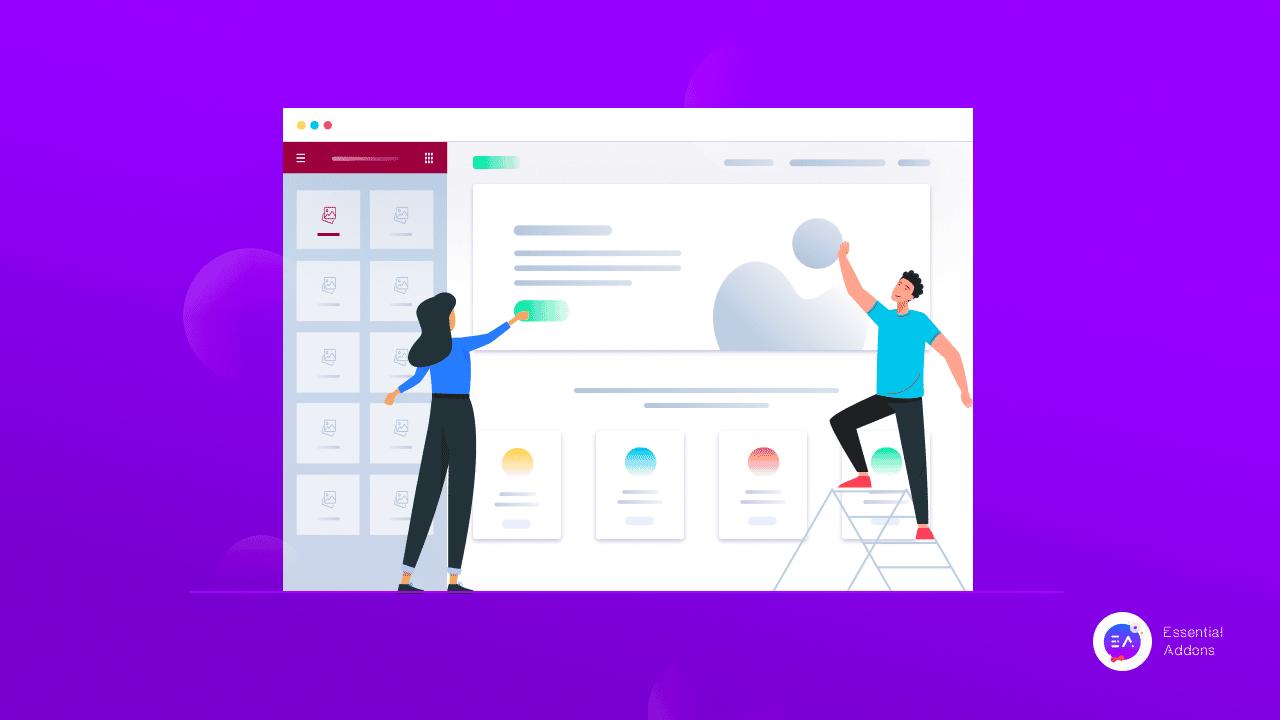 Essential Addons 5.0 introduces three new and advanced widgets that will instantly elevate your page-building experience. Starting from creating a dynamic cart page to simplifying search options for users, you can do these all by updating your Essential Addons plugin. Let's explore what exactly you can expect from this update. 
Provide Great Shopping Experience Using WooCommerce Cart
First and foremost, Essential Addons 5.0 has introduced a premium widget for those of you who want to have a creative and attractive 'Add To Cart' page to convert potential customers to active clients. The 'EA Woo Cart' is an exclusive widget that comes with the latest update of Essential Addons 5.0. You can use it to create your own dynamic cart page within Elementor if you have a WooCommerce website for your business.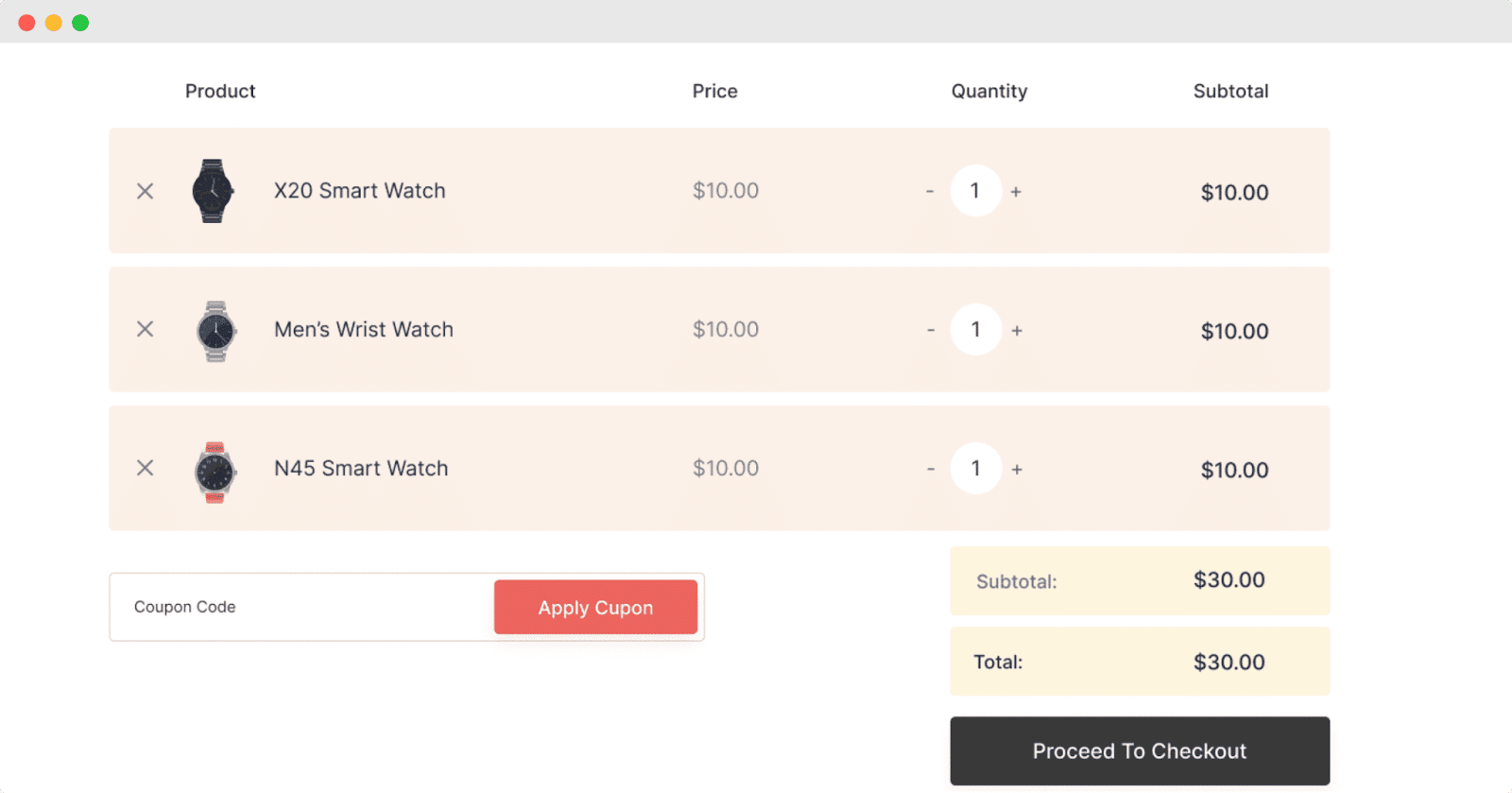 With this widget, you can create stunning and attractive cart pages that will also include various options to simplify your customer's shopping experience. You will find different layouts to set up your cart page. You will have options to add 'Cart total', 'Coupon Form', 'Button' or 'Notice' etc to enhance the user experience.  
Display Text-based Content Using Interactive Circle Widget 
The Essential Addons 5.0 update has added a new handy widget called Interactive Circle to make your content presentation more interactive and spectacular. If you want to showcase your text-based content or infographics in a more dynamic way, you can use this widget to make it more interactive. Adding a little movement to your website can make it look a lot more intriguing to look at. Additionally, while building a visually beautiful circular menu, you can conserve space on your web page.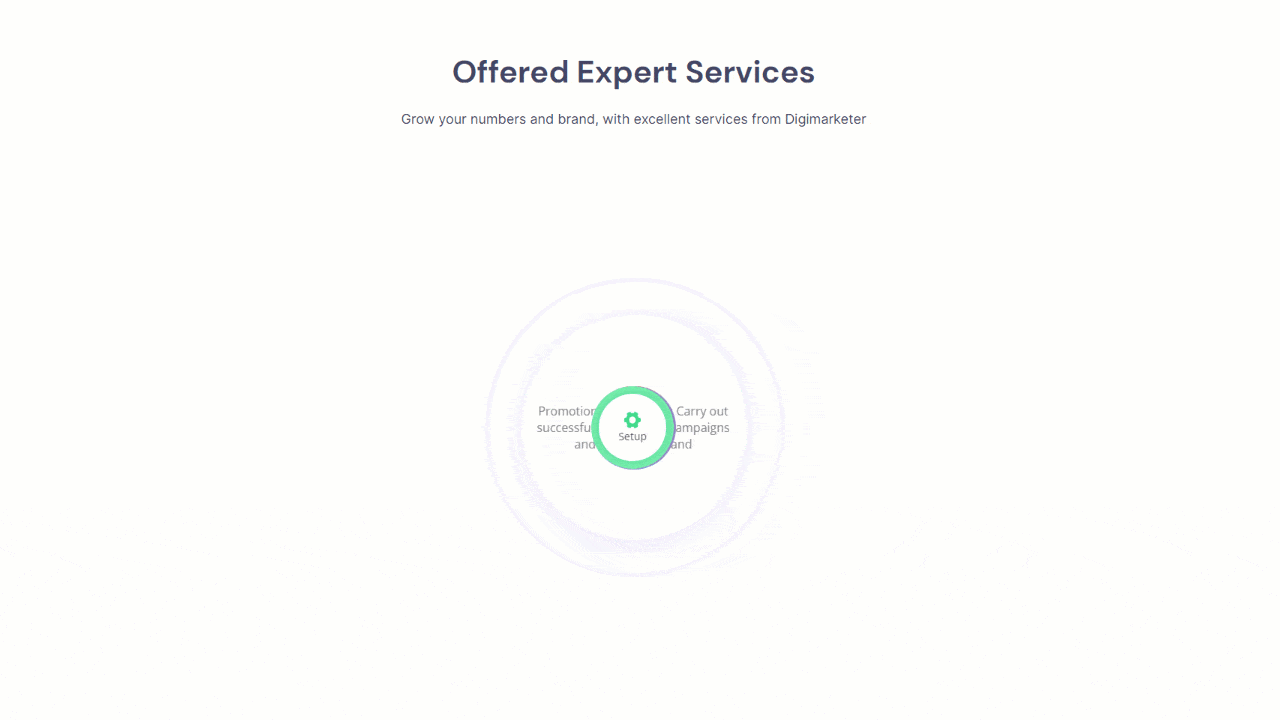 Enhance User's Navigation With An Advanced Search
No matter what kind of website you might have, advanced search options can enhance the website navigation instantly. If you already use Elementor, the Essential Addons 5.0 update will allow you to use the Advanced Search widget to add a search option. To save time, your users can filter the alternatives using similar tags or category selections and narrow down their search results.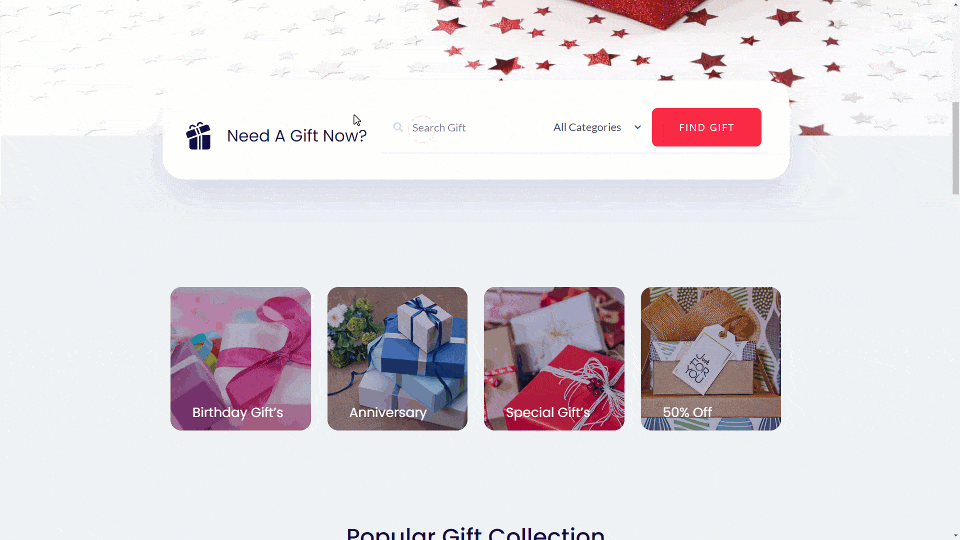 New Extensions To Take Web Building In Elementor To The Next Level
But it's just new elements that we have introduced with the release of the latest update of Essential Addons 5.0. This time, we bring you two game-changing extensions to help you optimize your web building on Elementor and smoothen your website visitors' experiences at the same time. 
Duplicate Website Content With Cross-Domain Copy Paste Extension
First up, we have an exclusive, premium extension for all of you with multiple WordPress websites. The latest update of Essential Addons 5.0 brings you an exclusive extension – the Cross-Domain Copy Paste. If you want to keep in sync among your websites, using the same widgets, content, or branding image, this is perfect for you.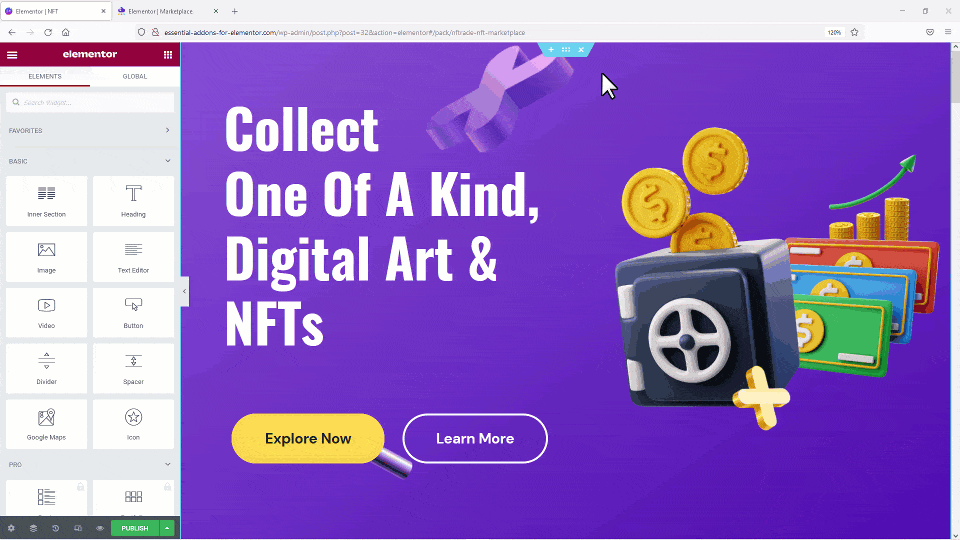 As you can already tell by the name, this premium extension for Elementor from Essential Addons 5.0 helps you copy content from one website to another. Moreover, it provides you the complete freedom to duplicate the exact same widgets across multiple domains in just a matter of a couple of clicks, taking your web-building experience to a whole new level.
Make Content More Accessible With A Scroll To Top Extension
And finally, we have an extension to help you provide incredible site-wide improved accessibility to your website visitors – the Scroll To Top extension. This simple but powerful extension from the latest update of Essential Addons 5.0 is here to allow website visitors to scroll back up to the top of your web page or post, easily and instantly, with no lag.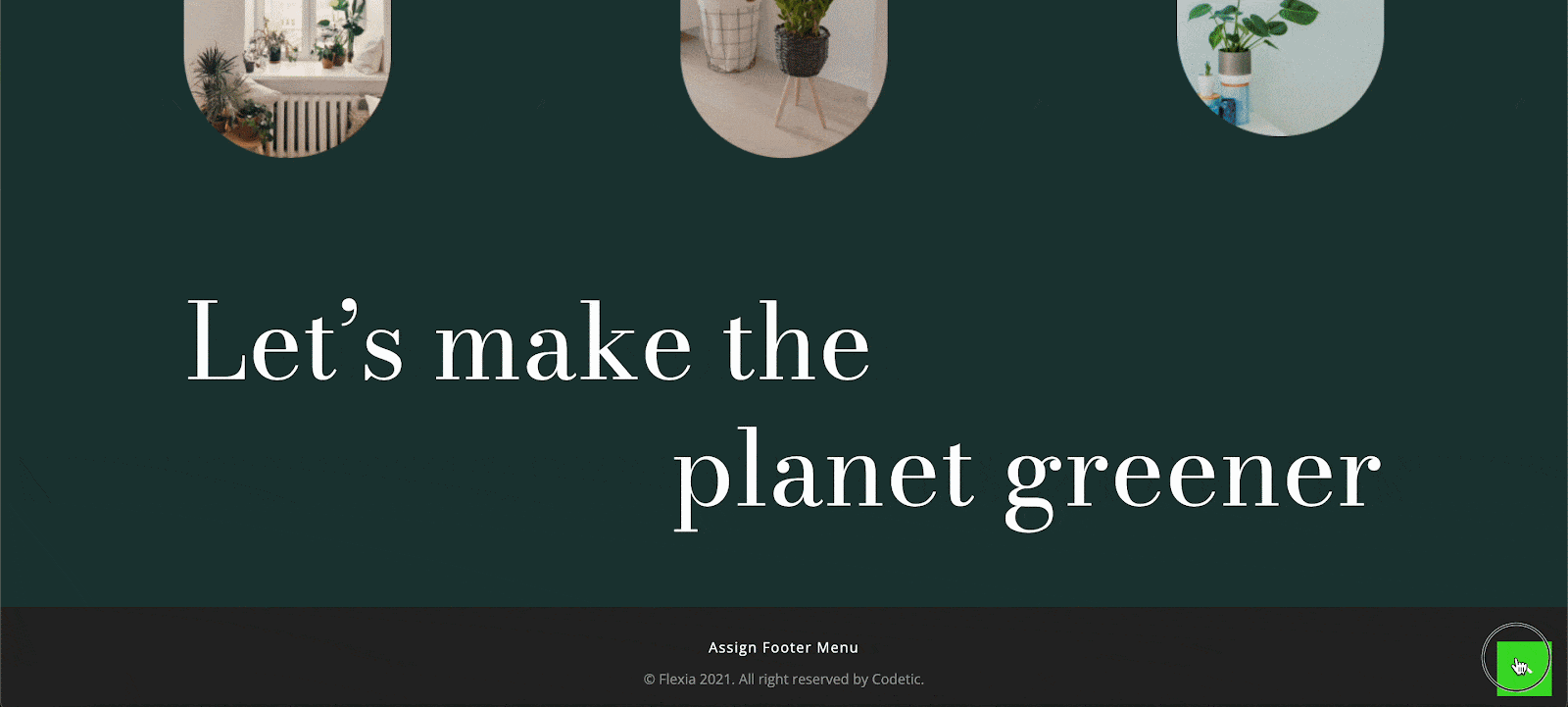 Regardless of how long your web content may be, with just a single click, the users will be able to scroll to the beginning of the web page or post again from any position on the web page. And if your website is responsive on mobile devices, the Scroll To Top extension becomes even more helpful to smoothen out users' navigation of your website with complete ease.
Not only that, Essential Addons 5.0 takes this extension a step higher by making it fully customizable which allows you to change the extension icon along with the icon colors and sizes. You can alter the extension's position, dimension, opacity, and even enable the 'Global Settings' and add it to all the existing web pages and posts on your website with a single click.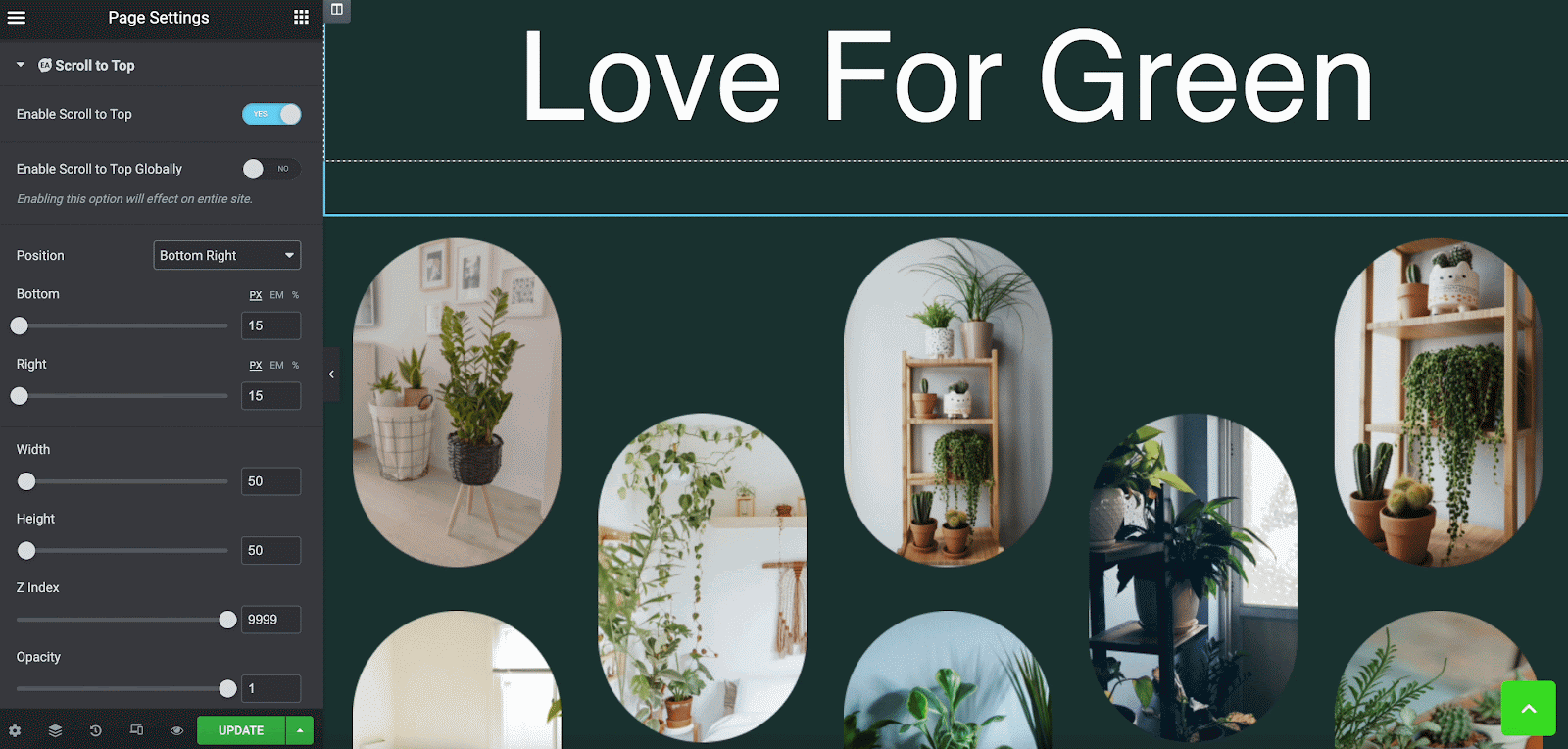 Easy Elementor Integration With Exclusive Payment Method BetterPayment 
For Elementor users, there is good news! You can now have easy integration with an exclusive payment element called Better Payment that allows you to manage your own payment checkout page on a WordPress site with one click. You will be allowed to receive payment through PayPal and Stripe. 

Experience The Best Elementor Web Building With Essential Addons 5.0
Finally, we are great believers in the importance of continuous improvement. And with this in mind, we are constantly striving to bring wonderful new updates with Essential Addons for Elementor, to deliver an even better website design experience on Elementor. 
So what are you waiting for? Quickly update to Essential Addons 5.0, and use all of the advanced widgets and extensions that we have brought with this update. Try Essential Addons for completely free and instantly take your WordPress website to newer heights of engagement and conversion. Or, check out any of our PRO packages, to unlock all exclusive features!
If you have any suggestions or want to see a source of your preference as our new feature, please let us know in the comments below or reach out to our support team; we would be happy to know your feedback. For more updates, tutorials, and tips and tricks, subscribe to our blog or join our friendly Facebook Community.