Elementor v3.14 introduces a groundbreaking feature that is set to redefine visual design as we know it. With the power of AI at your fingertips, generating stunning images has never been easier or more accessible.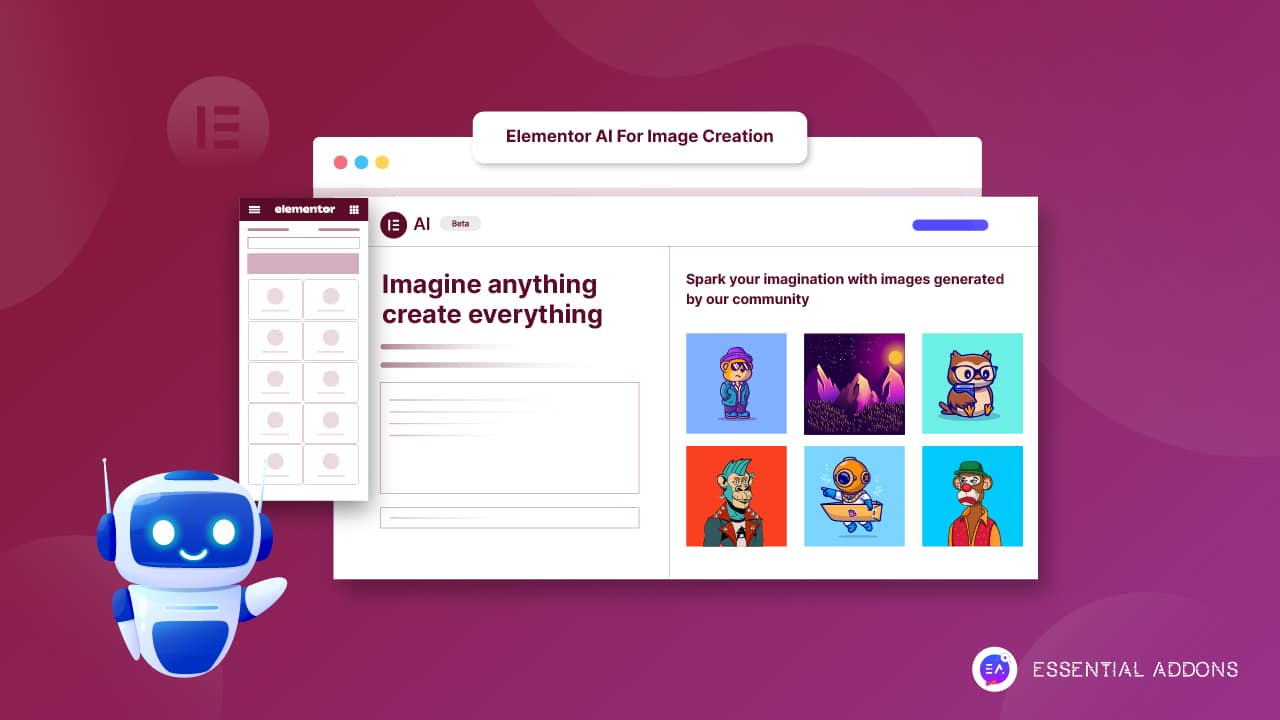 Imagine being able to bring your vision to life by simply describing the images you want to create. With Elementor AI For Image Creation, you can do just that. This revolutionary tool allows you to harness the capabilities of artificial intelligence to generate images that align perfectly with your imagination. 
Accelerate Workflow & Ignite Creativity With Elementor AI For Image Creation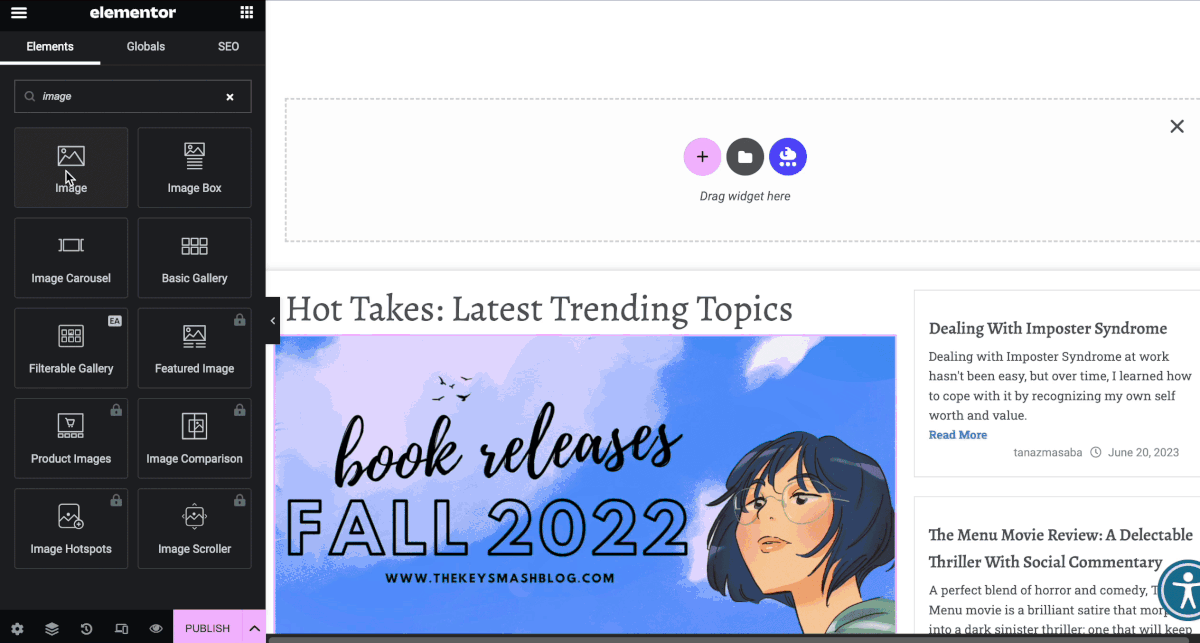 In their previous release, we were astounded by Elementor AI for text and code. And now, with version 3.14, they've taken it up a notch by expanding Elementor AI to include the incredible AI image generator.
What does this mean for you? Well, get ready to unleash your creativity and supercharge your workflow like never before. Say goodbye to the hassle of searching through countless stock images, downloading them, and then uploading them into Elementor. With the new Elementor AI Image Generator, you can instantly generate any type of image you need right from within the Editor itself!
It's as simple as describing the image you want to create and selecting it to populate your website. Let's explore more about this Elementor AI for Image Creation feature.
From Ordinary to Extraordinary: Thrilling Possibilities With Elementor AI For Image Creation
Join us as we delve into the limitless potential of Elementor AI and witness firsthand how it revolutionizes visual design. Get ready to redefine what's possible and elevate your creations to new heights with Elementor AI for Image Creation.
Generate Distinctive & Innovative Images With A Prompt
With just a few clicks, you can bring your vision to life using the intuitive Elementor AI for Image Creation. Simply click on the AI icon in the image content area of the panel, and let your imagination take the lead. Describe the image you envision, and watch as Elementor AI works its magic.
To ensure your image is a seamless fit for your website, you have complete control over selecting the image type, style, and aspect ratio. With Elementor AI, customization is key, and you can effortlessly tailor your image to suit your unique needs.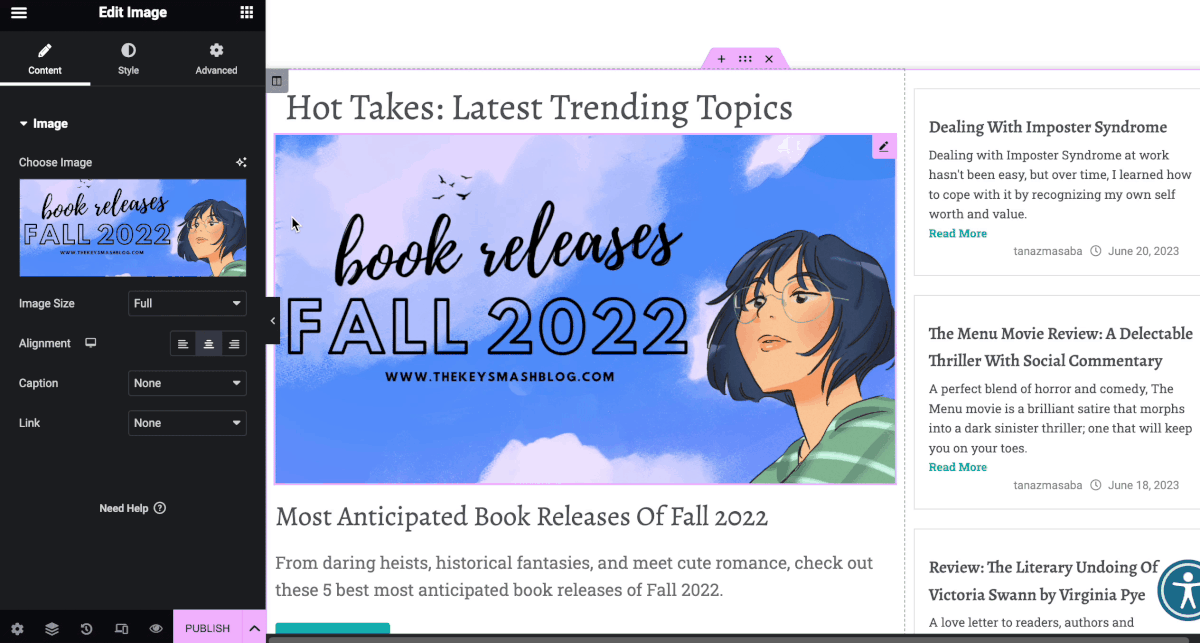 But wait, there's more! Elementor has gone the extra mile to enhance your image-generation experience. Introducing the 'Enhance prompt' feature, located within the description field. This clever tool automatically optimizes your prompt and adds the necessary details to bring your image to life with even better results.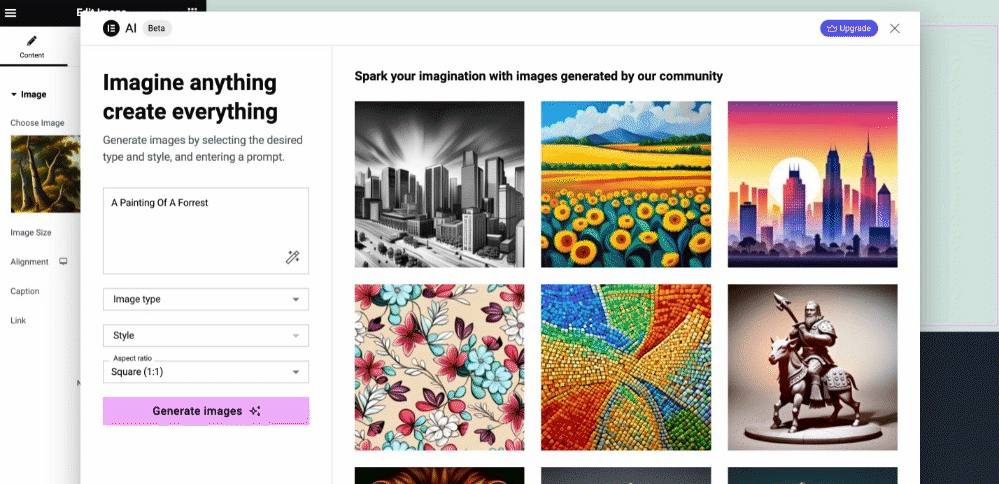 And that's not all! Elementor AI for Image Creation doesn't stop at just one option. When you describe an image, it generously provides you with four captivating variations to choose from. This way, you can explore different possibilities and select the one that perfectly captures your vision.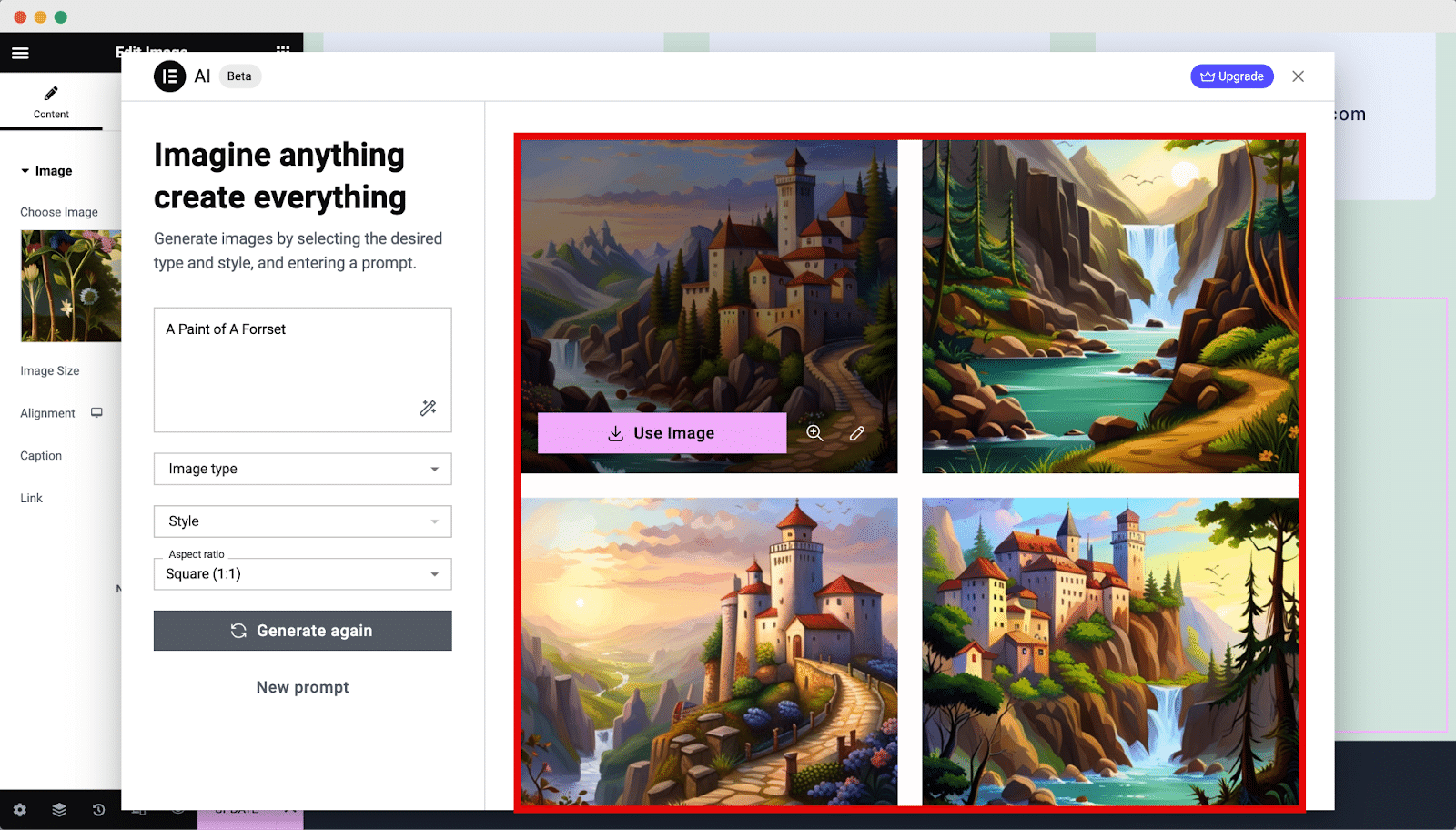 Modifying Resolution & Aspect Ratio For Flawless Website Images
After selecting the image you want to display, you have the freedom to make further adjustments. Is the resolution not quite right? No problem! Elementor allows you to fine-tune the resolution, ensuring your image looks sharp and clear on your website.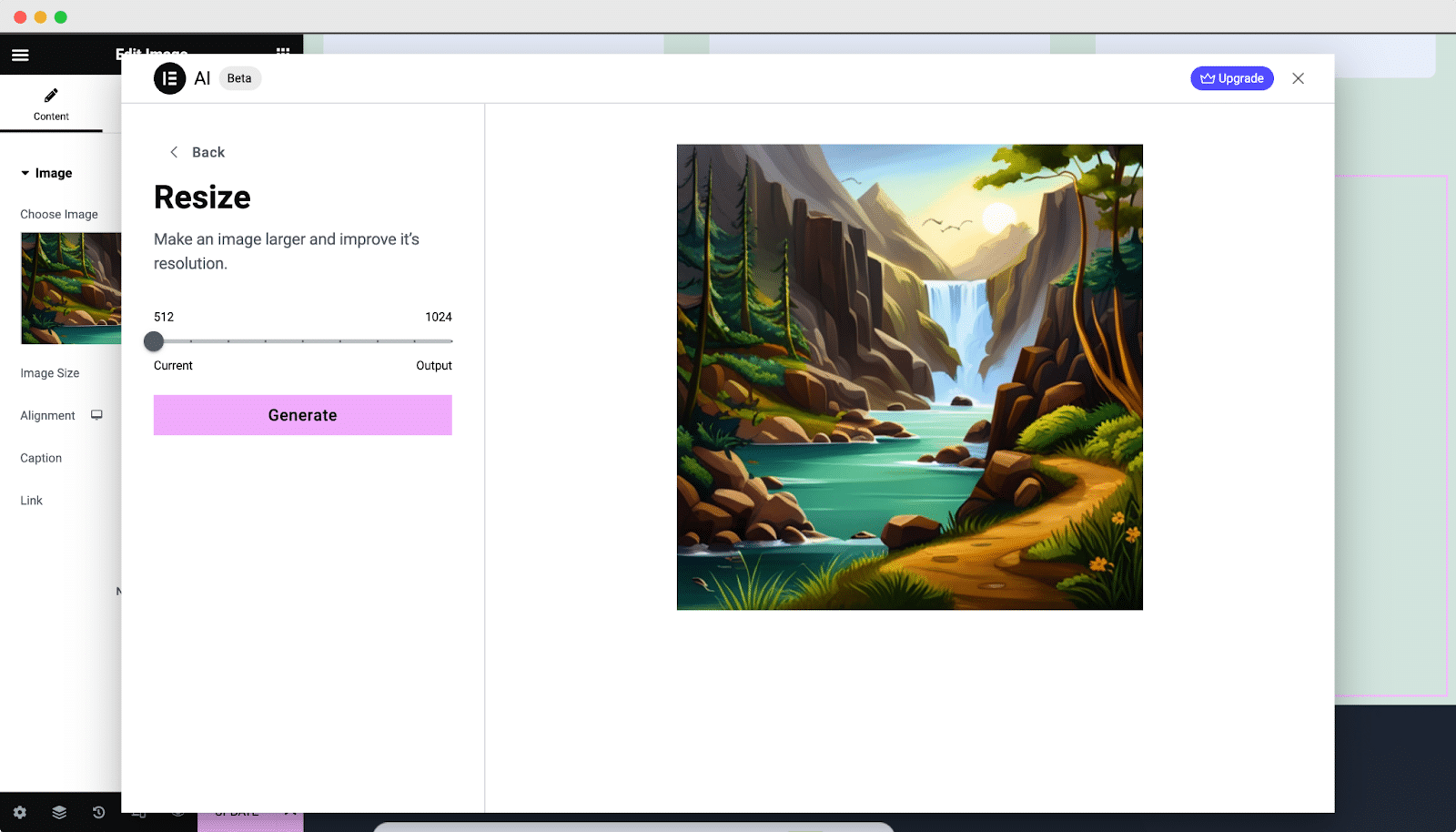 What if the aspect ratio doesn't match the space you have available? Fear not! With just a few clicks, you can easily change the aspect ratio of your image. Whether you want it to be landscape, portrait, or even square, Elementor AI for Image Creation gives you the flexibility to make it fit seamlessly anywhere on your website.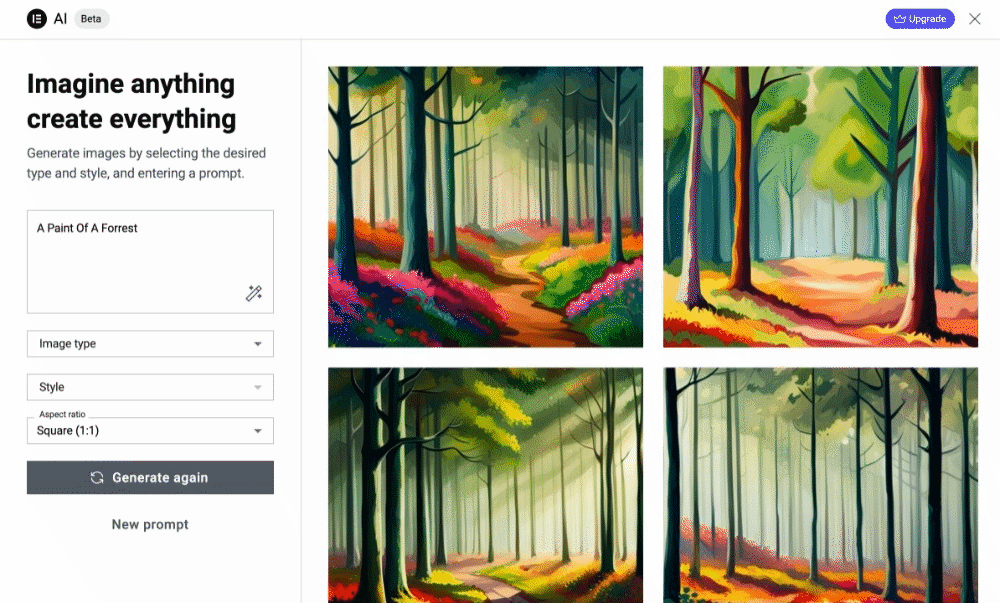 Enhancing Images Through Element Description With Generative Fill
Ever wished you could fine-tune an image to match your exact vision? Elementor's Generative Fill feature makes it a reality! Whether you want to add missing details to a generated image or give a makeover to an existing one, Generative Fill has got you covered. Simply use the brush tool to mark the areas you want to modify, and describe what you want to add in the description field.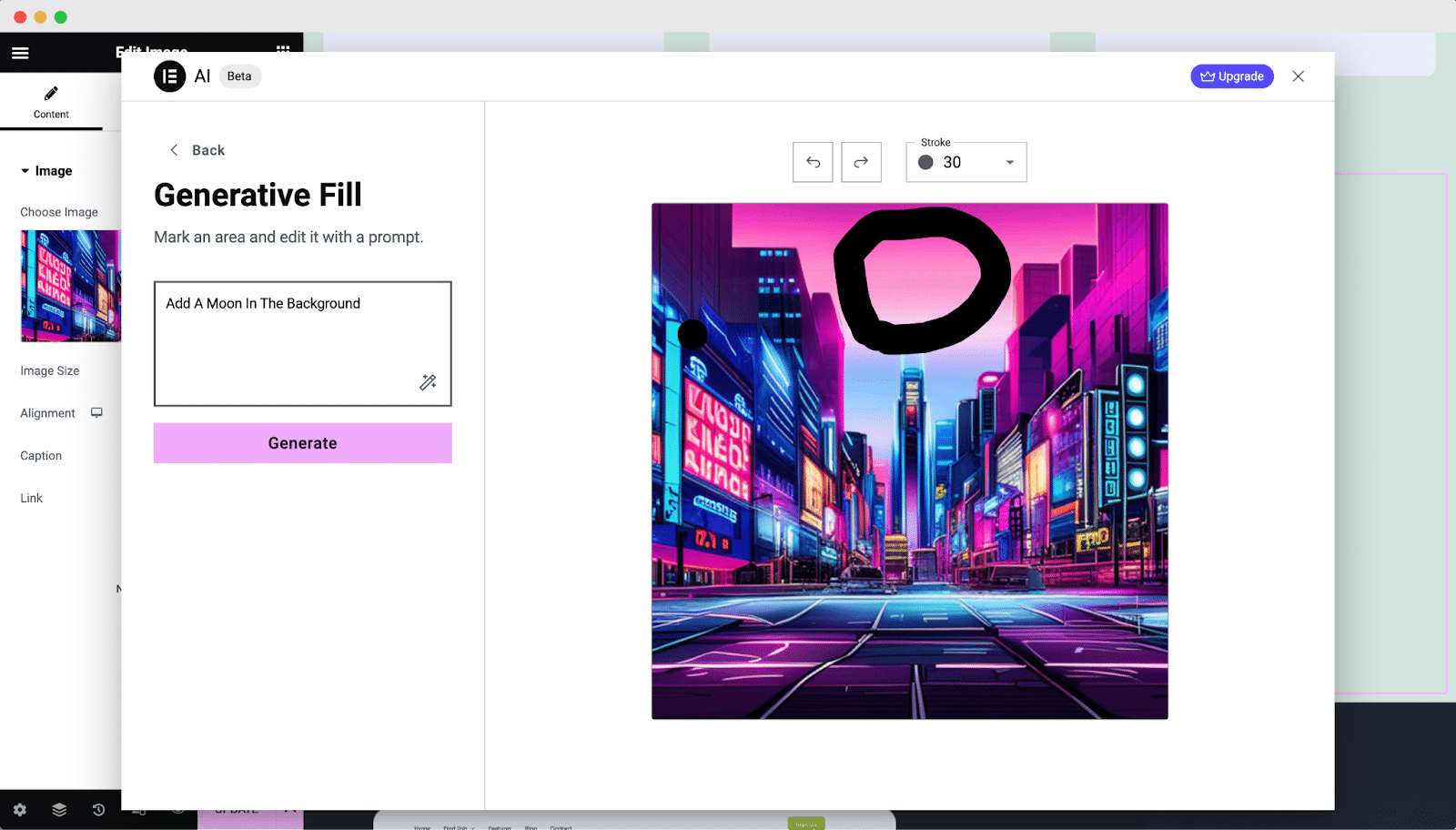 By highlighting specific areas and providing detailed descriptions, you can seamlessly enhance elements within the image while preserving its overall integrity. This level of customization allows you to tailor your images precisely to your needs, ensuring that every part of your website shines with perfection.
Transforming Your Website Through Diverse Image Variations
To bring variety to your website, you can use any of the images generated by Elementor AI or select an existing image as a reference. By modifying the generated image with a fresh prompt, you can quickly create a series of similar yet unique images, adding that much-needed flair.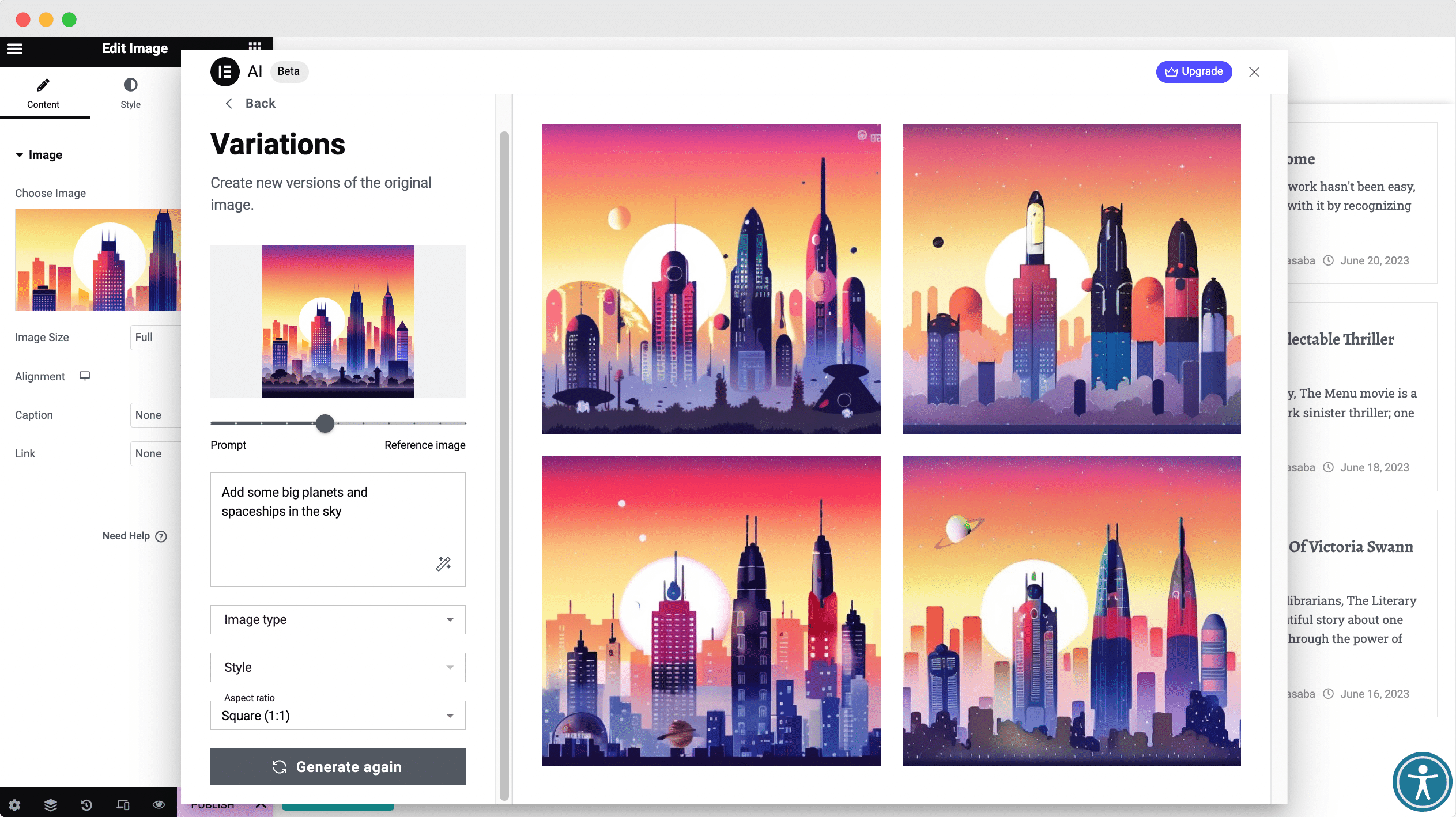 For optimal results, you have control over the weight given to the reference image versus the new prompt. This allows you to fine-tune and strike the perfect balance between familiarity and novelty, ensuring your variations blend seamlessly into your website's aesthetic.
Elevate Your Website to New Heights With The Impact Of AI Images
With Elementor AI seamlessly integrated into the Editor, you can transform your workflow and save valuable time when creating stunning websites. Simply describe the image you have in mind, and let Elementor AI work its magic. And to take your prompts and resultant images to the next level, make use of the prompt enhancer, which enhances your descriptions for even better results.
Edit your images with ease and optimize their dimensions to ensure a perfect fit for your website.
Looking for inspiration? Explore Elementor AI and how it can can revolutionize your workflow and elevate the design of your website. It's time to unlock the full potential of AI and take your creative journey to new heights.
If you enjoyed this post, make sure to check out our subscribe to our blog for more fun tips and tutorials.
​​