If you are trying to create a documentation page using Elementor, then you have come to the right place. WPDeveloper team has integrated BetterDocs – the most advanced knowledge base plugin for WordPress with Essential Addons for Elementor.
You will not truly increase the productivity of your team and satisfy your user base without maintaining a well-organized documentation page. If you want to cope up with the latest trend, then you should have to encourage self-servicing to grow your business. So without any further discussion, let's see how you can explore your experience using these three BetterDocs elements in Essential Addons and use the power of Knowledge Base within Eleementor.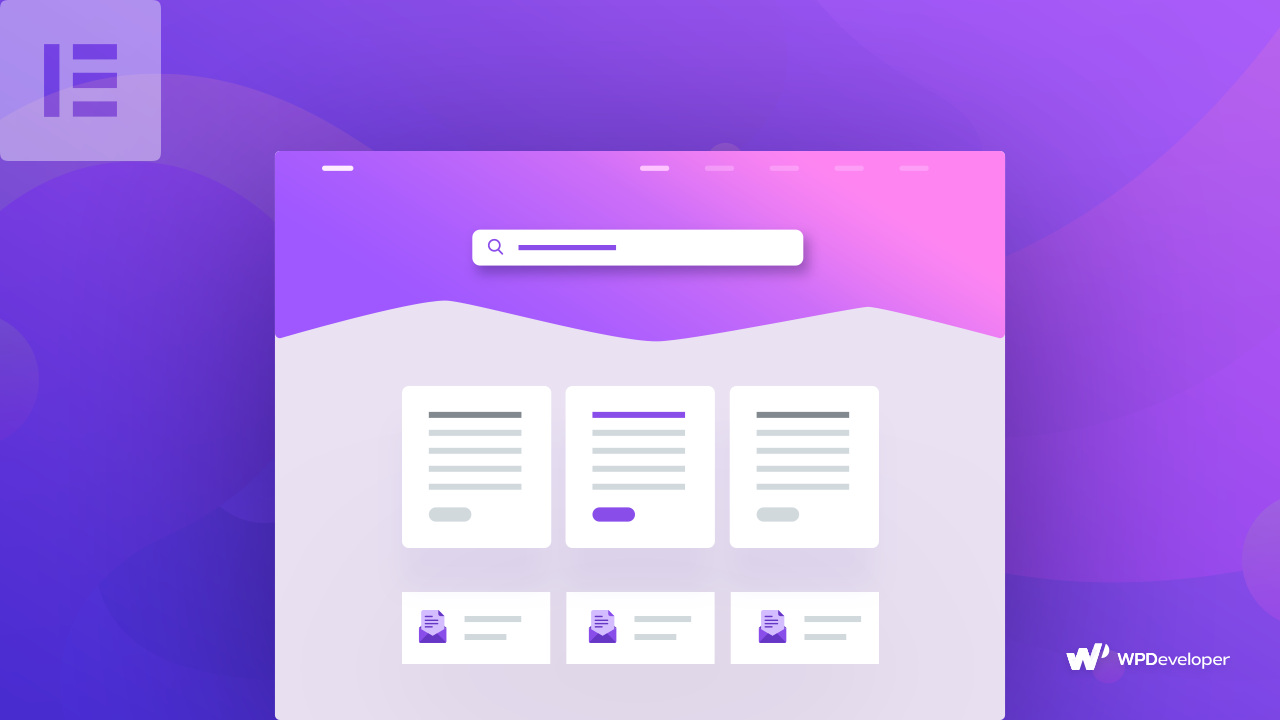 Create Documentation Page With Elementor Page Builder
In most cases, people maintain their Knowledge Base differently. However, with a well-organized documentation landing page on the website, you can instantly help your visitors to get the answer to the question they were looking for. This can be beneficial for your business to grow. So for this reason, Essential Addons gives you this opportunity to create a documentation landing page easily with Elementor, no coding required.
You have to get BetterDocs to be installed on your WordPress site. And you can easily configure it by following the BetterDocs documentation and if you already get it then you don't have to worry about anything. Now simply you can showcase your documentation landing page in different styles by using the latest elements BetterDocs Category Grid, BetterDocs Category Box, BetterDocs Search Form.
Help Users Taking Faster Decision With Documentation Search Form
You can easily implement your BetterDocs Search Form on your website using Essential Addons. There you will get the full authority to customize search bar color, style and make it the way you want. By displaying it on-site, you can easily grab your customer's attention on the spot. They can search for their desired content whenever they want. And with this specific element, you can display your documentation advanced search feature on your Elementor website.

Grab Audience Attention To Showcase Documents In Grid Format
Now you can showcase your documents in a grid format on any page of your Elementor website by using BetterDocs Category Grid. You can change the style of your documentation box from the content area. You will be able to change the background color and the overall display to attract your audiences. You can customize the article list color, style, and select a column to make it look well-organized. Also, you can change the look of Button of your category grid below to hold customers' interest to press on it. You modify the overall documentation page display with this element.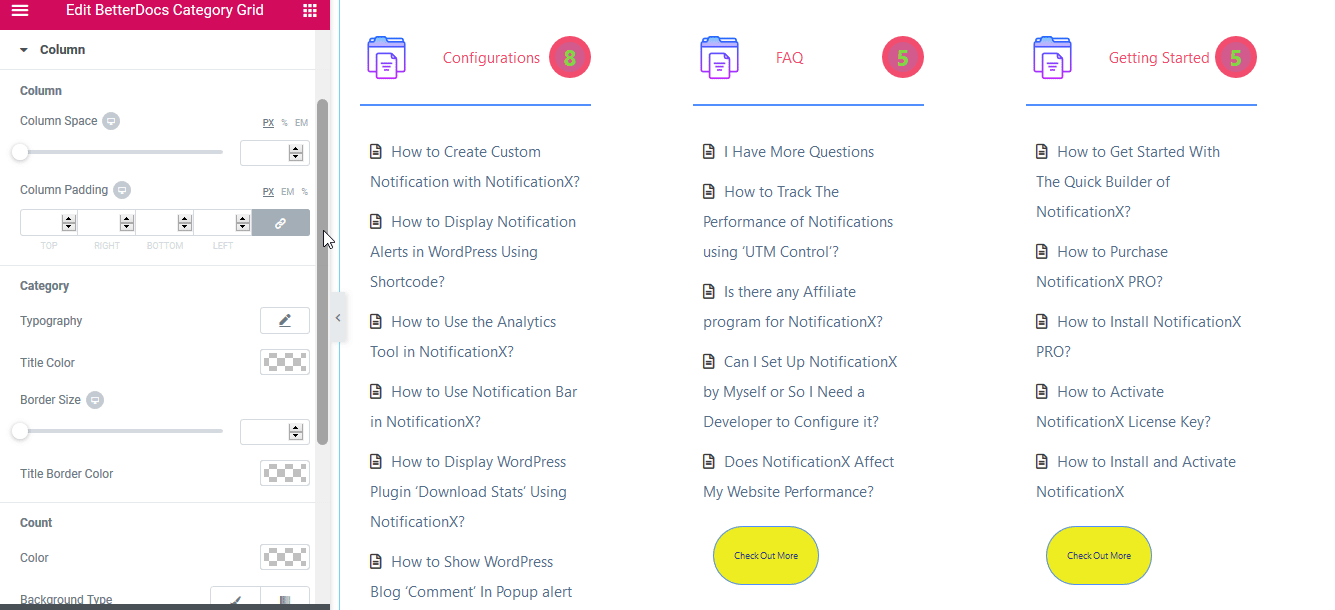 Satisfy Customers With Knowledge Base Documentation Category Box
BetterDocs Category Box will display in the name of each category you entered your document and in the box format. It will easier for your visitors to know which section consists of which type of content. They can easily find their Knowledge Base documentation help from there. Not only that, but you can also make it customize in advance with the content area section, select the gap between each box column and style the card the way your customer feels attracted.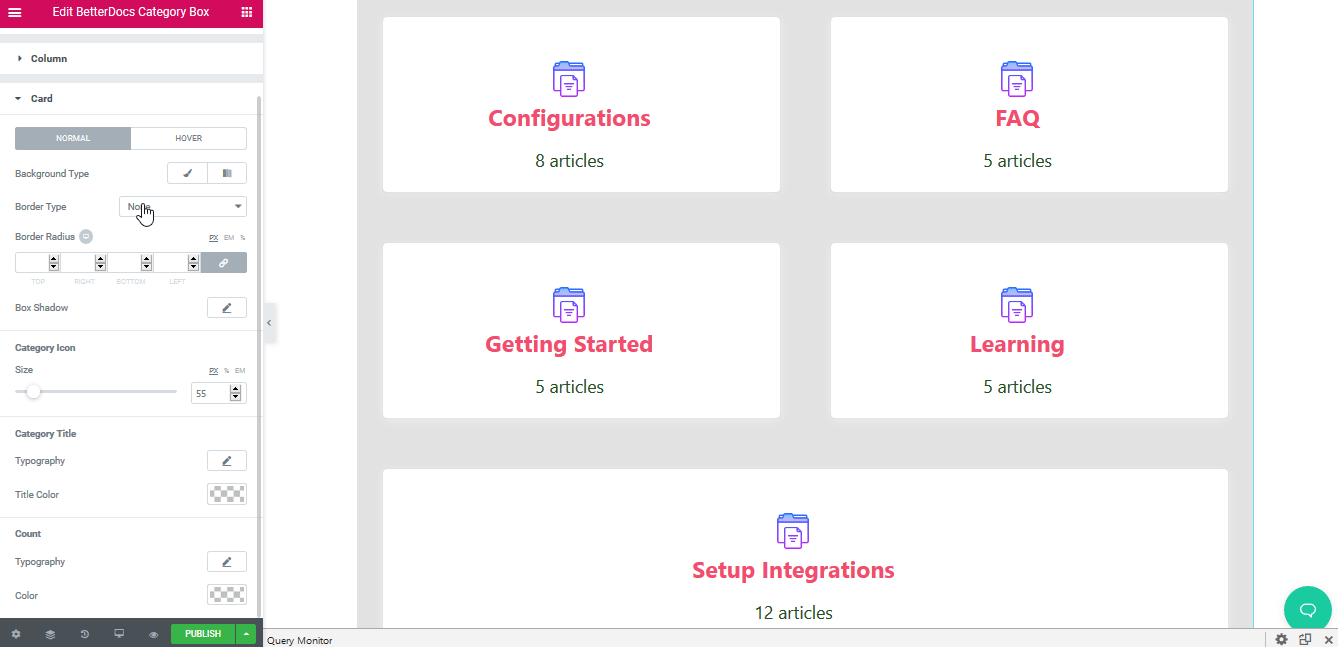 Final Thoughts
It has never been possible in the Elementor site to create the documentation page using elements on any page of your website. This is the first time, you can do this with Essential Addons and BetterDocs integration. Now you can showcase your BetterDocs Knowledge Base documentation page anytime at any place of the website with drag and drop elements.
If you already use these elements, then you can share your opinion by commenting below. And if not then you can make it happen now by trying these Essential Addons BetterDocs Elements!