How to Configure & Style EA BetterDocs Category Box
EA BetterDocs Category Box lets you add the Box layout of BetterDocs landing page in your Elementor pages. You can easily customize it and style the layout as per your preference. It can come very handy to display your knowledge base on any page you want.
To use this feature, you must have the ultimate knowledge base tool for WordPress, BetterDocs installed on your website. Check out this guideline to see how you can configure the documentation landing page of BetterDocs:
How to Activate EA BetterDocs Category Box
To use this Essential Addons for Elementor element, find the 'EA BetterDocs Category Box' element from the Search option under the 'ELEMENTS' tab. Simply just Drag & Drop the 'BetterDocs Category Box' into the 'Drag widget here' or the '+' section.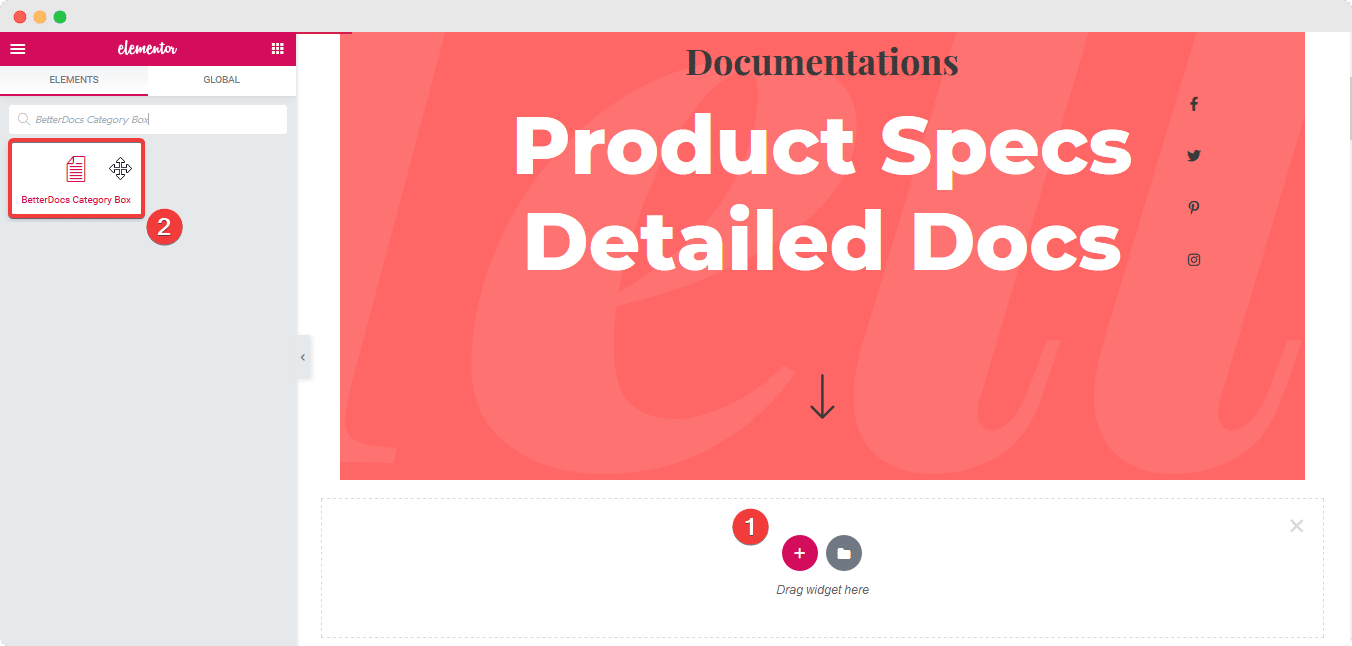 After you are successfully done with step 1, this is how the element is going to look like.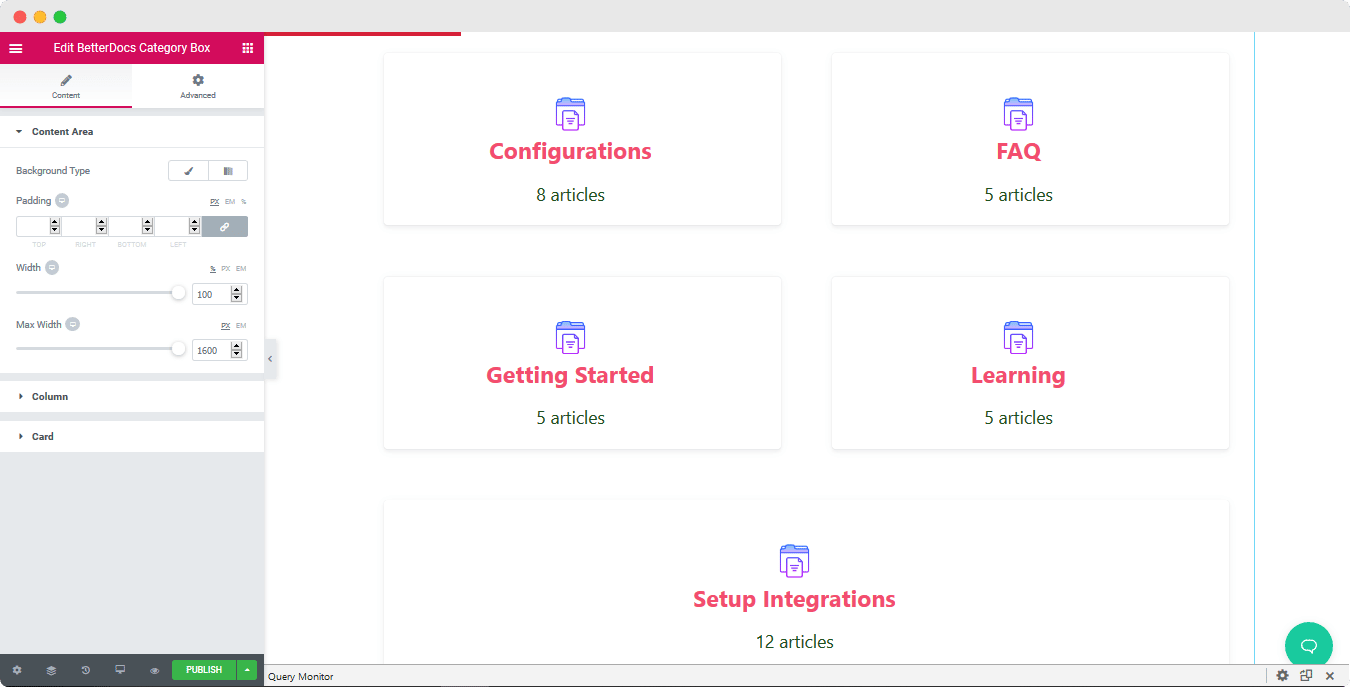 How to Style EA BetterDocs Category Box
From the 'Content' tab, you can style the BetterDocs Category Box anyway you want.
Content Area #
The 'Content Area' allows you to add background to the BetterDocs category box layout. If you want, you can add a background image or change its color. Besides, you can change the width of the category box layout as well.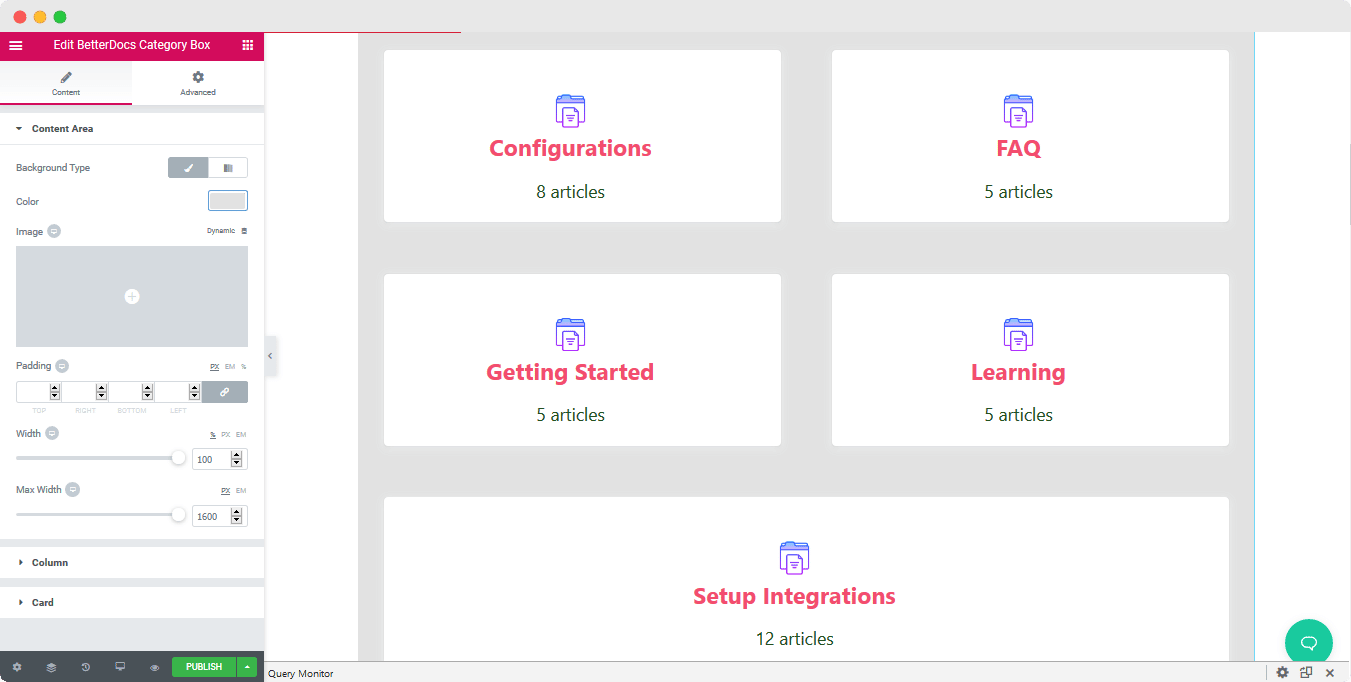 Column #
The 'Column' section gives you the control to change the spacing between each column. You can modify the Column padding as well.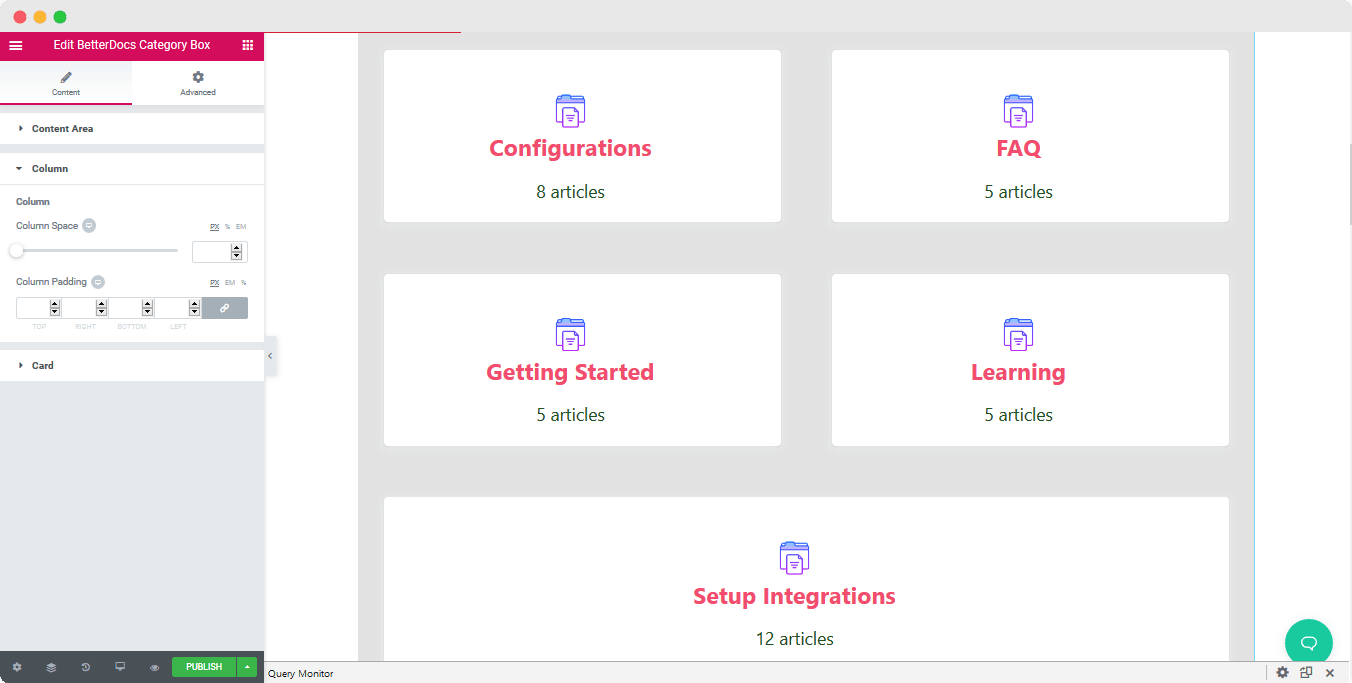 Card #
The 'Card' lets you change the entire appearance of the Category box layout. You have complete control over how you want this to appear on 'Normal' or 'Hover' mode. You can change the background for each of the modes. Besides, you are able to change the Typography & Color for 'Category Title' and 'Article Count' as well. If you want, you can also go ahead and play around with the transition effects on hover too.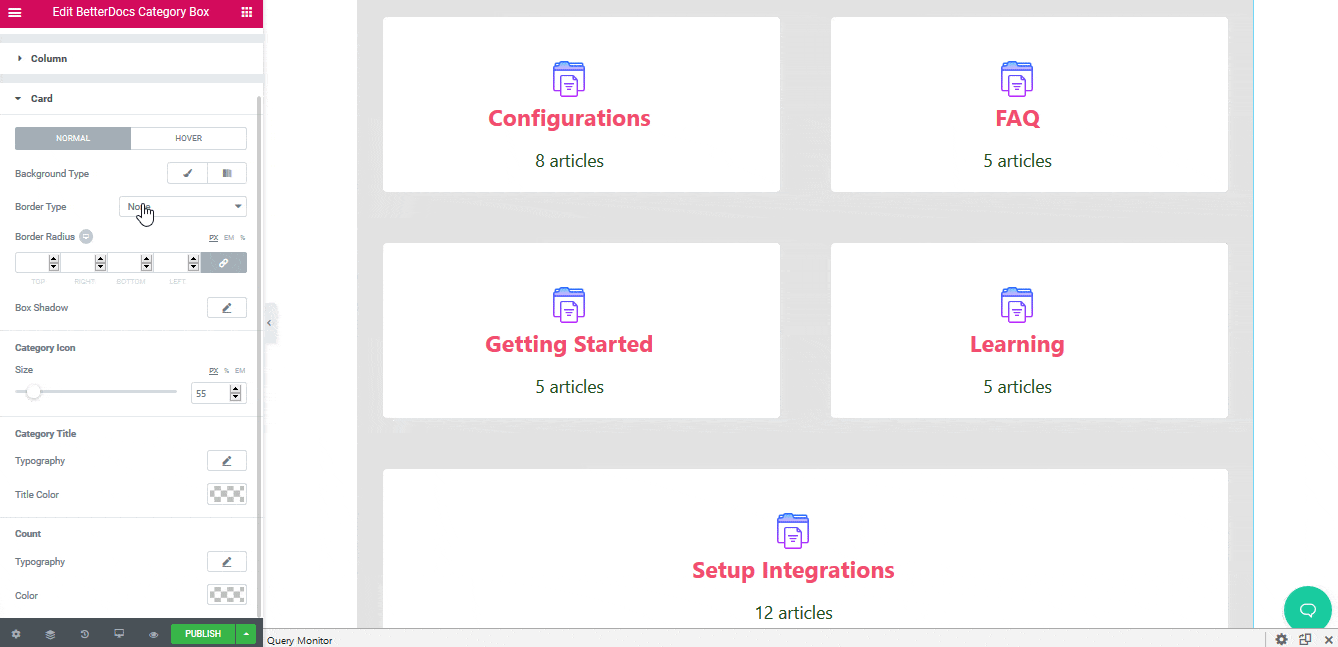 Final Outcome #
By following the basic steps and a bit more modifying, you can style your Betterdocs Category Box as per your preference.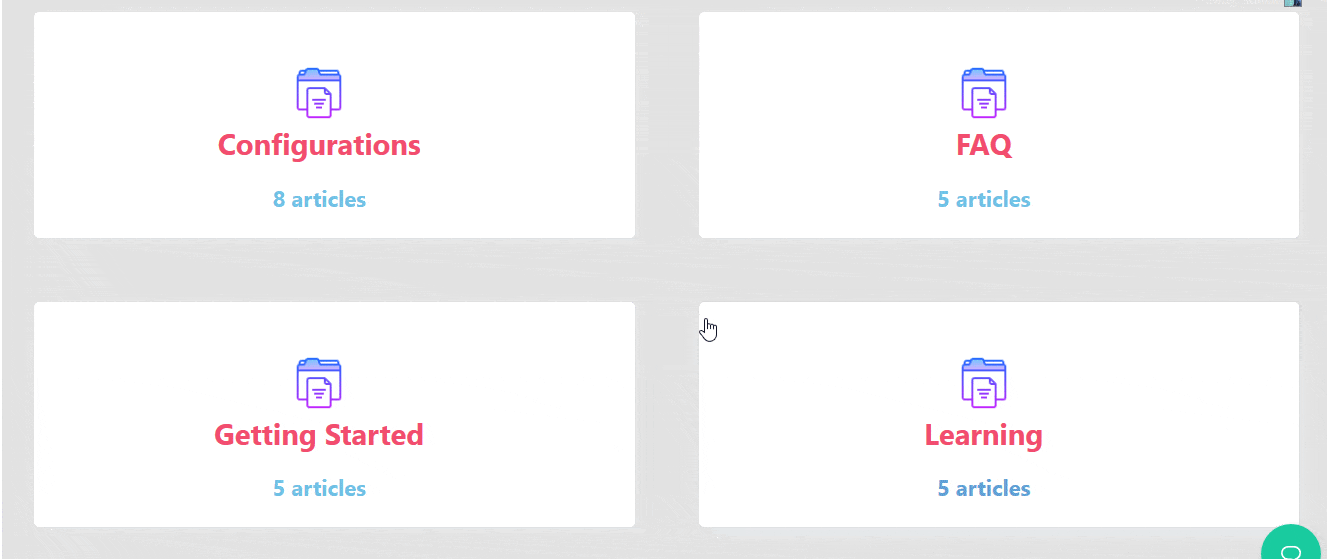 With the help of EA BetterDocs Category Box, this is how you can design an amazing knowledge base on your website and reduce the pressure on your support channel.