Over the years, WordPress has become a go-to platform for building stunning websites, thanks to its many website builders and editors. One such website builder best known for providing outstanding user experience is Elementor, but do you know all the ins and outs of this powerful builder? In today's blog, we will take a closer look at the lesser-known things you can do with Elementor in WordPress to take your creative horizons to the next level. So, buckle up and get ready to unlock the hidden gems of Elementor to enhance your website-building experience.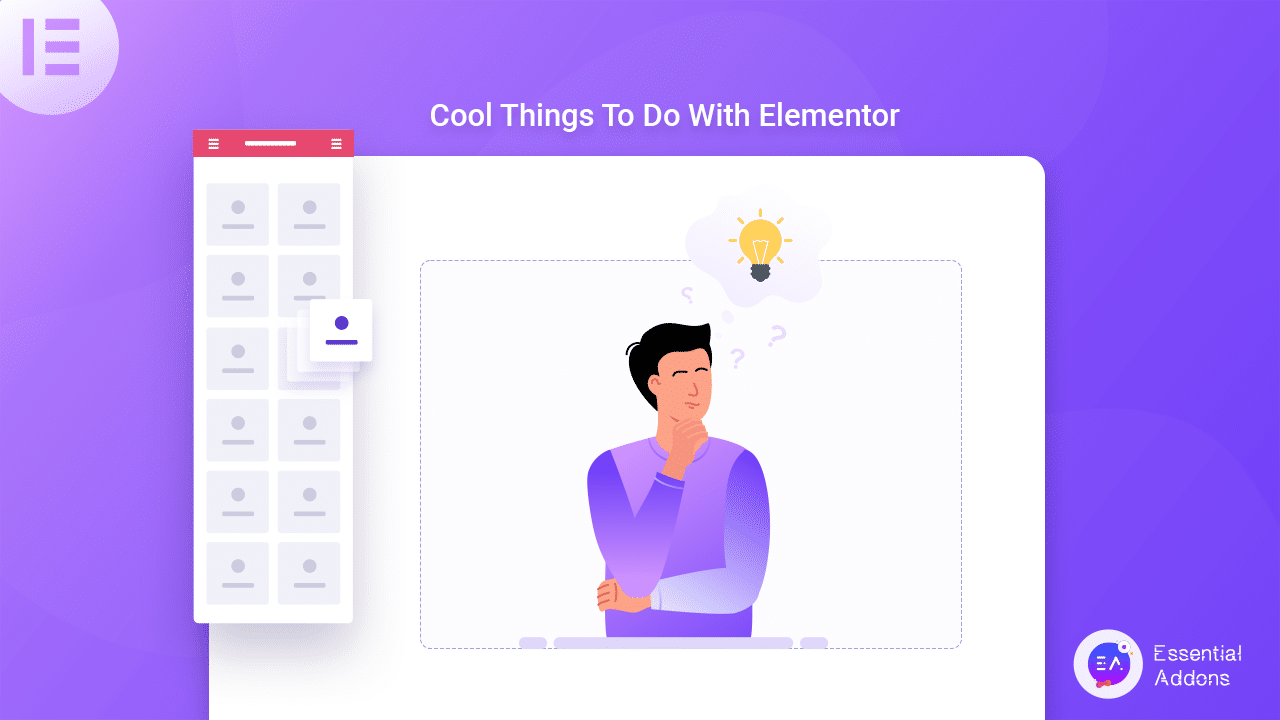 ✨ 5 Cool Things You Can Do With Elementor In WordPress
Elementor is a complete solution to build a fully functional website in WordPress. With its drag-and-drop website-building feature, Elementor offers an easy out for web developers – both new and seasoned pros.
However, beyond the well-known drag-and-drop web building or pre-designed templates, Elementor comes with many more remarkable features that sometimes go unnoticed by general users. Today, we have compiled a list of cool features that come with Elementor you can use and take your web-building experience to the next level.
⭐ Build WordPress Themes Without Coding
Ever wondered if you could build a WordPress theme without any coding? Well, with the help of Elementor Theme Builder, you can build a WordPress theme without masting PHP, HTML, or CSS. Using Elementor's drag-and-drop feature, you will be able to create your first WordPress theme just the way you want.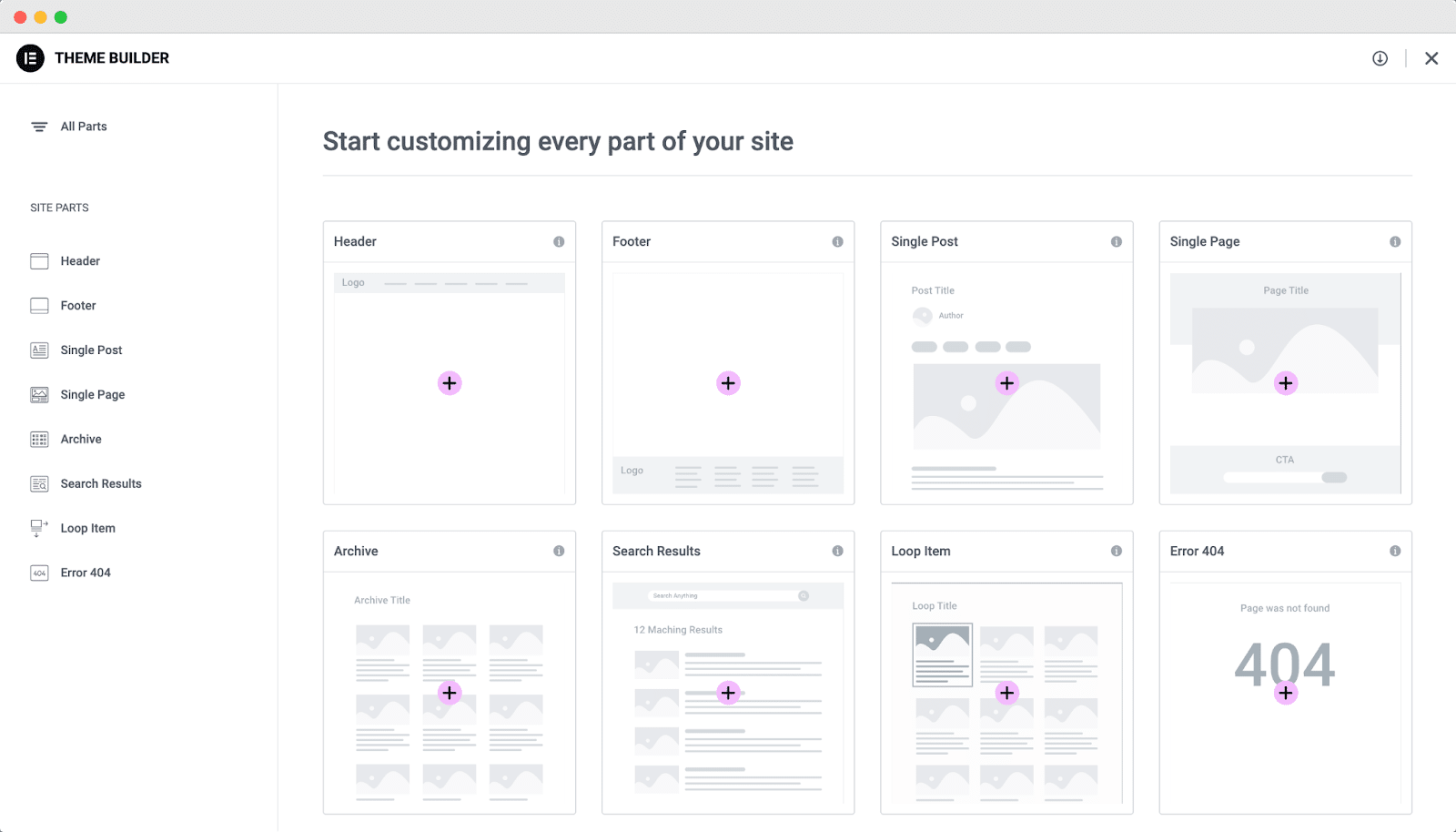 The Elementor Theme Builder comes with options to create all parts and pages of a website. From header to footer, you can build any web page of your website within just a few clicks. In addition to that, you can use the ready templates from the website builder or an Elementor template cloud like Templately to build your theme with a single click.
However, this amazing feature is only available in Elementor PRO and you need to have a PRO subscription to unlock this exclusive feature. So, what are you waiting for? Try out this cool feature from Elementor and build the first theme in WordPress just how you would like it.
⭐ Create Global Widgets For Your Website
Did you know you can create global widgets for your website in Elementor? With the help of Elementor PRO, you can now transform any Elementor widget into a global widget. This feature will help you to edit any widget in one place and update it in all the other places simultaneously.
For example, if you add FAQs to your home page with the Accordion widget and want to reuse the same FAQs somewhere else, the global widgets come in handy. Once you want to update any information for the FAQs on one page using the global widget, it will update instantly across all pages. In this way, you can save a lot of your time and speed up your web building.
⭐ Design Engaging Popups With Elementor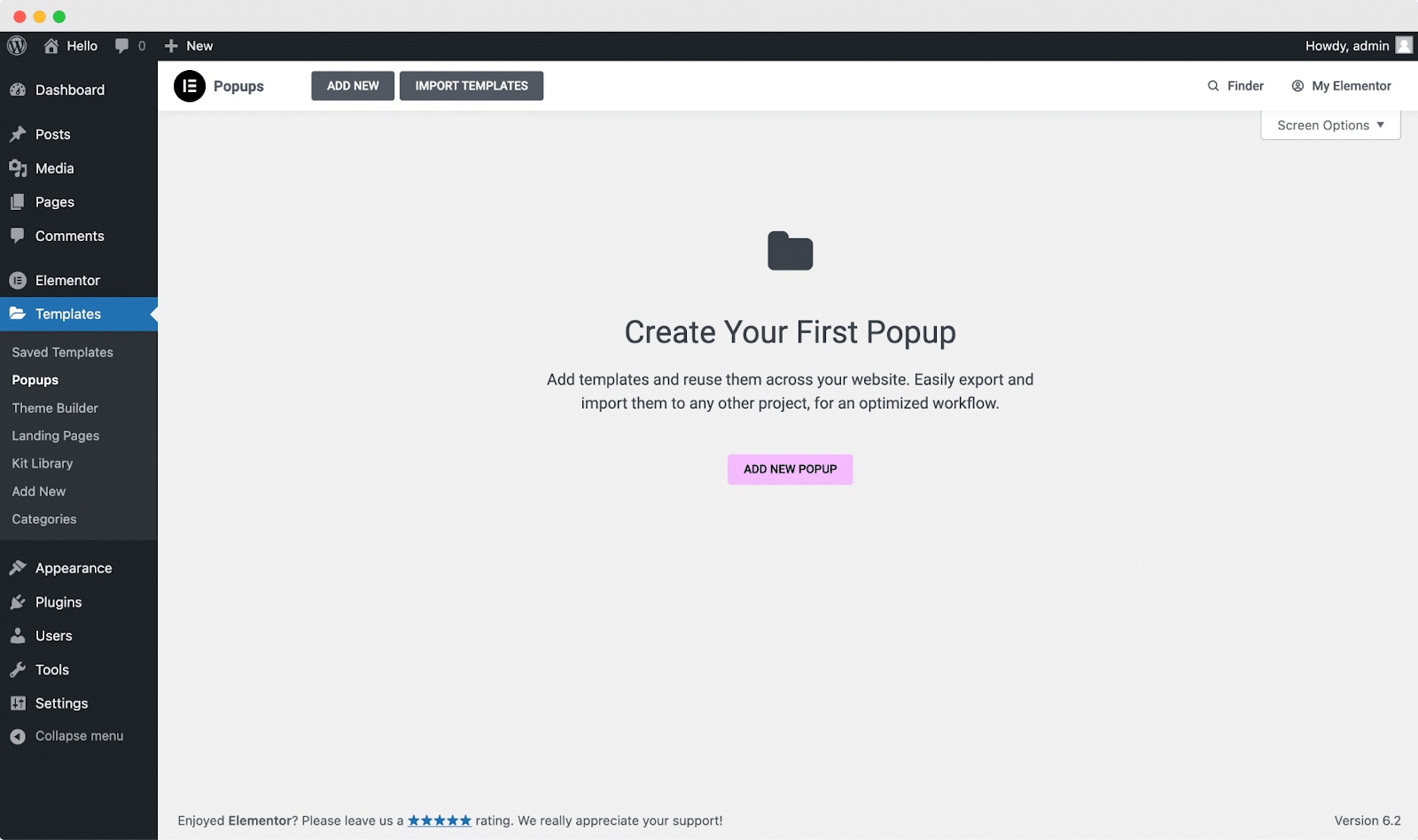 Popups are a great way to engage your visitors. You can easily showcase your special offers and promote your deals in popups and get on an average 11.05% conversion rate. To create popups, you don't have to go for another plugin if you have an Elementor PRO subscription.
In addition to that, you can use Elementor Popup templates to quickly supercharge your web-building time. So, this Elementor less-known feature can come in handy if you want to boost your conversion rate.
⭐ Create Your Website With Elementor AI
Artificial intelligence is now coming into play in almost every sector. Elementor has recently released an AI feature to take your website building into the next stage. With the Elementor AI feature, you can easily write all the content of your website in the blink of an eye.
In addition, you can generate and add custom CSS by simply typing a text command. Therefore, you don't need to be a coding expert to customize your website layout just the way you want. We have written a detailed blog on Elementor AI, which you read and learn more about this cool feature.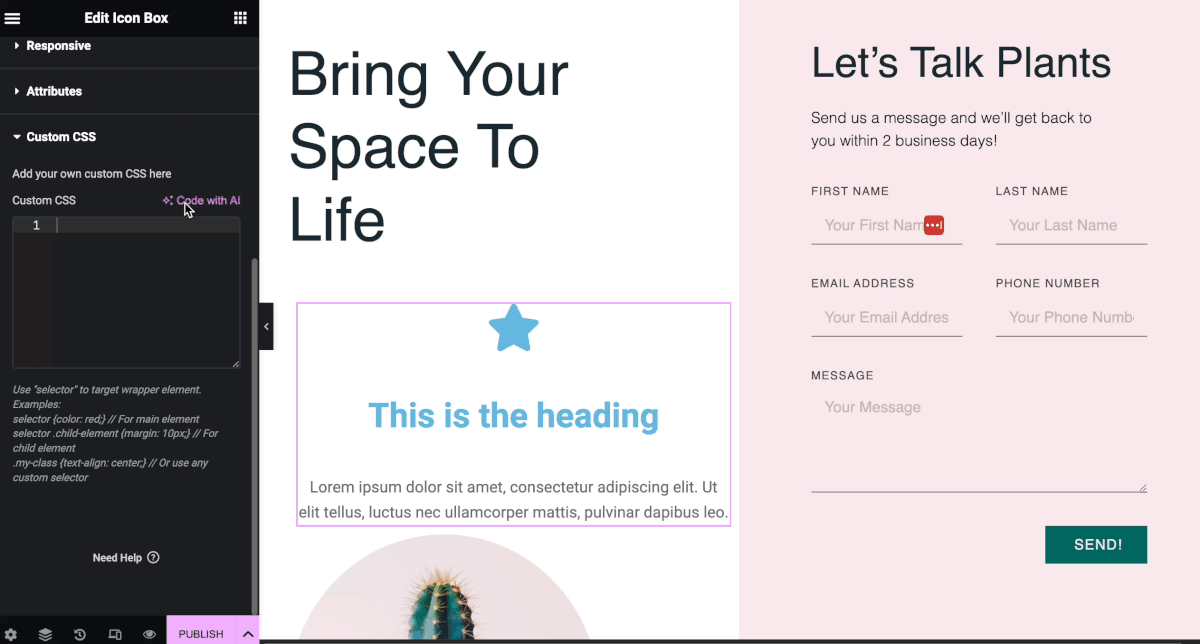 ⭐ Build High-Converting Forms Easily
When you are building a website, you may have to add different types of forms. For example, you may want to add a contact form to your website to easily get in touch with your web visitors or potential clients. To build a contact form, you don't have to install additional plugins anymore.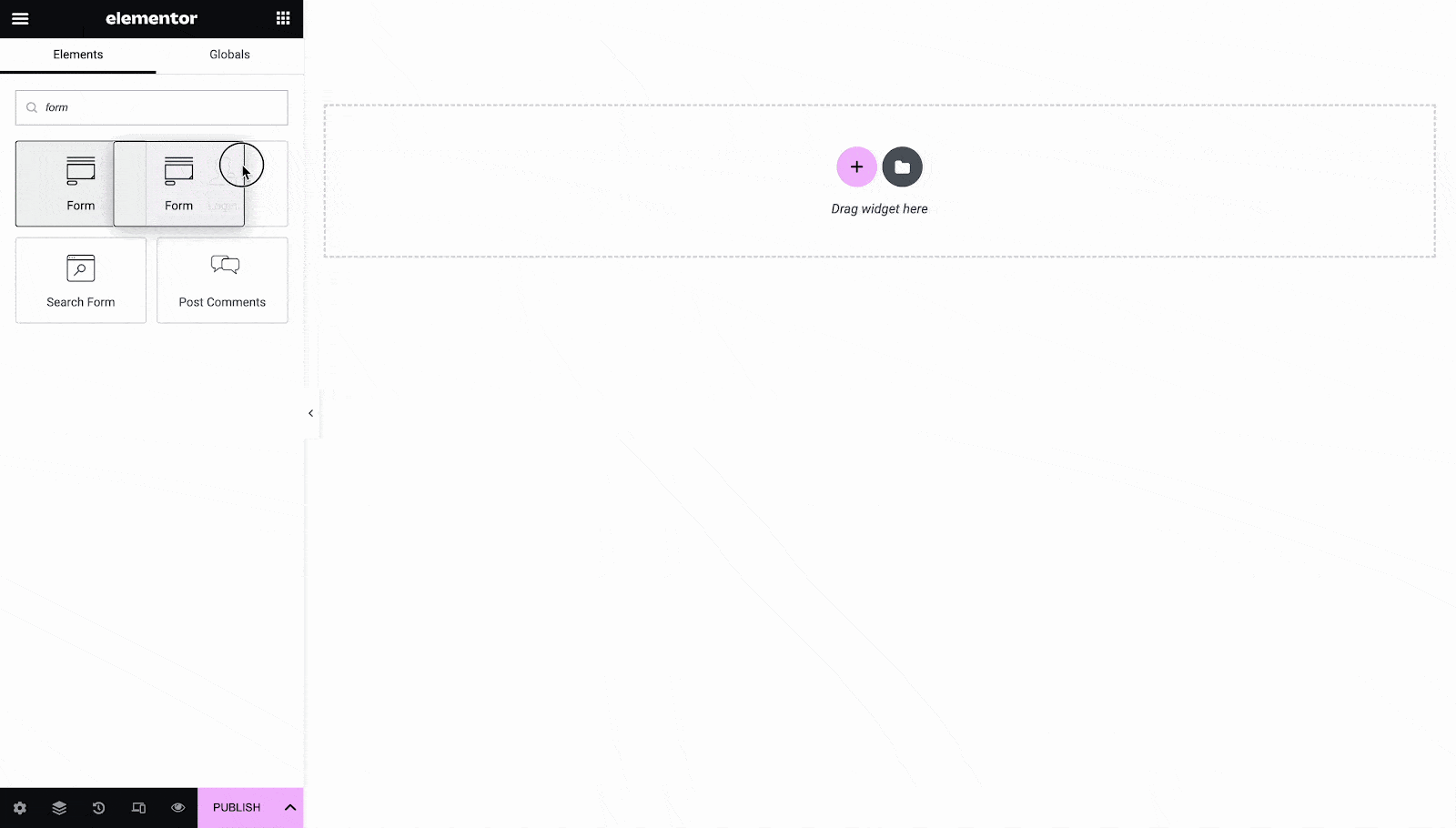 With the help of the Elementor PRO Form widget, you can easily build and style any form on your website. It could be a registration form, an email subscription form, or a contact form Elementor can help to build it in no time. So, from now on, you don't need to be dependent on other form builders to add a form to your website.
🎁 Bonus: Fun Things Can Do With Elementor Widget Library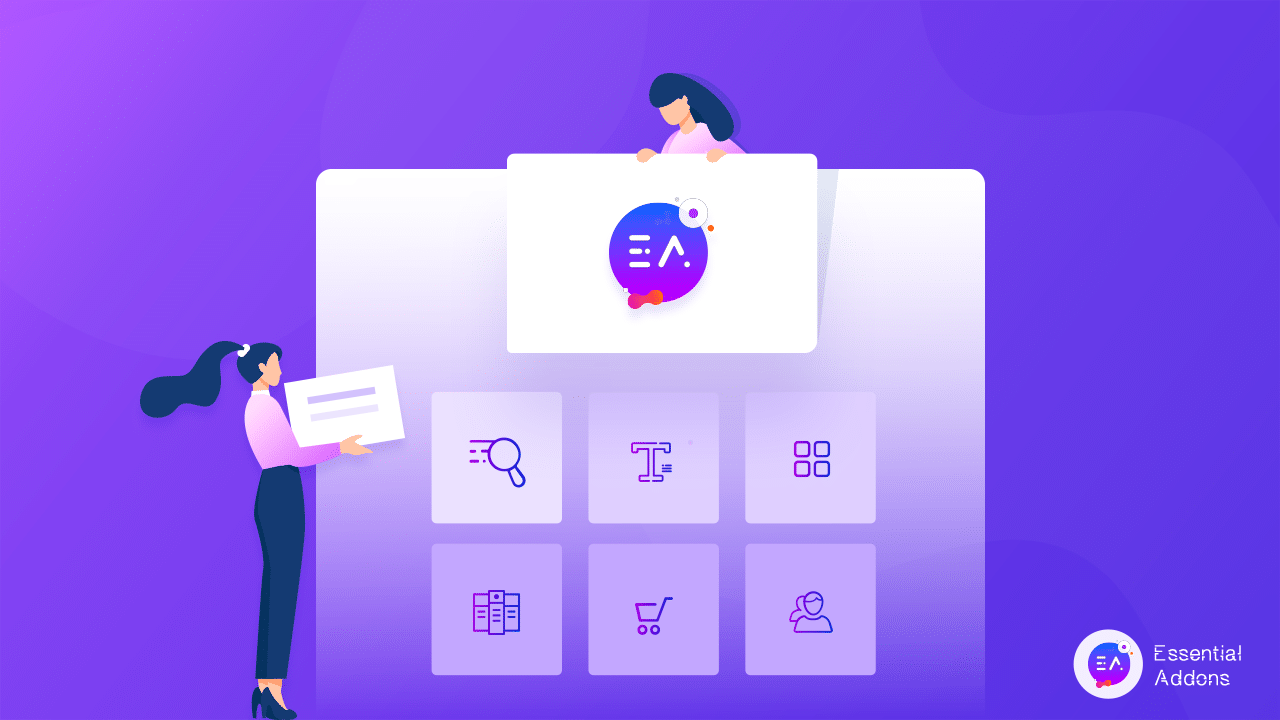 While using Elementor, widget libraries like Essential Addons can help you to unleash more possibilities with this website builder. You will get more widgets and extensions to do more cool and fun things with Elementor In WordPress. Read our blog to check out what fun things you can do with Elementor using its addon.
🪄 Try All Elementor Features Now & Expand Your Creative Horizon
Elementor is not just about creating a website with the drag-and-drop feature. It comes with more stunning features that can take your creativity to the next stage. While Elementor free can help to build a regular website, with Elementor PRO you can go the extra mile. So, get Elementor PRO now and unlock more possibilities.
Did you find our blog helpful? If you do, please subscribe to our blog for the latest updates, tips, tricks, and more. Also, don't forget to share what fun things have you with Elementor in our Facebook community.