At the same time, you can improve your website user experience and implement fun things that will grab visitors instantly in WordPress. To play and do a bunch of magical things, we will choose Essential Addons for Elementor, the most popular Elementor library. Let's check out what fun things await you.
Essential Addons is considered the most powerful Elementor library with 80+ widgets. Such a huge Elementor widget collection is rare among other Elementor libraries. Back then when Elementor started its journey to provide users with unlimited functionalities and flexible customizations, Essential Addons started its journey. Now it has completed its 5th birthday and is still providing us with a seamless experience in website creation.
The List Of 5 Fun Things To Do With Essential Addons
At present, Essential Addons is the most popular Elementor user with 1 Million+ happy users. By hearing the numbers, you can imagine how useful the plugin is for Elementor users. Not only create useful and essential things, but you can also tweak and turn the Essential Addons and do fun things as well. Today, we are going to only focus on fun things you can do with Essential Addons. 
1. Create An Interactive Website With All Cool Functionalities Within 5 Minutes
When you hear the website creation the first thing popups in your head are so many codes to do and add functionalities. But when you activate Essential Addons on your WordPress dashboard, creating websites becomes fun. 
You don't have to be tech-savvy to create a website with Essential Addons. Just like Elementor default widgets, you can drag and drop Essential Addons widgets and complete creating a website within 5 minutes.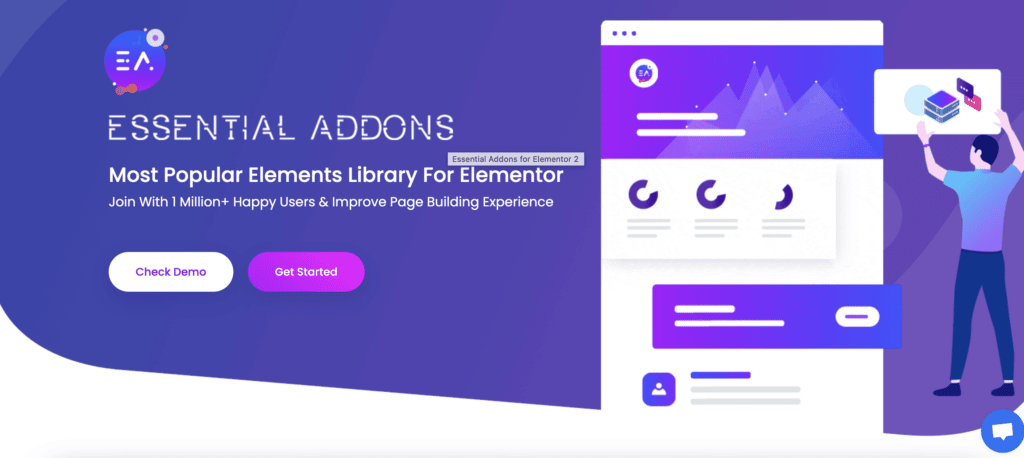 Essential Addons help you to add exclusive functionalities without coding. Such as,
📍 You can create an accordion, display multiple data in one place and minimize your site scrolling time.
📍Add flip boxes to represent the content and make your WordPress website more interactive.
📍 Include a Table Of Content to blog posts and pages to smoothen the navigation and increase readability.
📍Twist and turn your website, post titles, and keep visitors engaging with the Fancy Text widget.
📍 Add a killer pricing table that will convince your customers to complete the buyer journey and help you in skyrocketing sales.
These are only a few widgets from the popular ones of Essential Addons.
2. Run Marketing Campaigns & Others With Popup Modal
At present, websites are considered the primary marketing tool for running campaigns. With a website, you can run campaigns to collect email subscribers, connect with new leads, do sales promotions and so on.
All these fun things you can do independently using widgets of your own choice with the Essential Addons 'Lightbox & Modal' widget. You can display your images, videos, texts, or other content with a popup. To make the popup appear dynamic and draw attention, you can customize the layout, add animation, and specify the desired trigger actions.
3. Build A Complete eCommerce Site Seamlessly
When you are planning to create an eCommerce site with Elementor, there are some must-have pages and functionalities. Such as: displaying products in grids, adding products in cards, going for check out, and so on. The fun thing is Essential Addons comes with 8 amazing widgets that are must have for eCommerce sites.
🛒 The First WooCommerce Checkout Addon For Elementor Was Released By Essential Addons
So, get WooCommerce installed and activated on your site and start using stunning WooCommerce widgets of Essential Addons. Creating a fully functional eCommerce site can also be a fun thing to do with Essential Addons.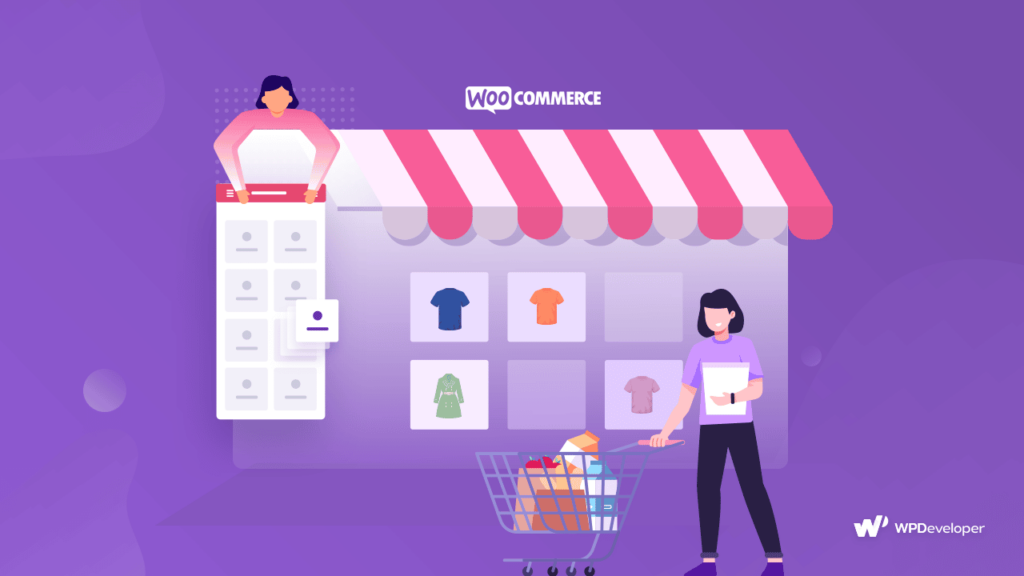 Interesting Sites You Can Create With Essential Addons For Elementor:
Apart from creating an eCommerce site, there are more fun things you can create using Essential Addons widgets. Here are the most popular site ideas that can easily be created with Essential Addons. 
🌟 Design a knowledge base for your website
🌟 Start selling online courses, and classes
🌟 Display beautiful contact pages with forms
4. Replicate Designed Page To Another Site Instantly
Replicating web pages for other websites is fun when you can do it with Essential Addons. The giant Elementor library comes with a handy extension, named Cross Domain Copy Paste. With this extension, you can copy and paste any web page any time you want, without adding any custom codes or functionalities.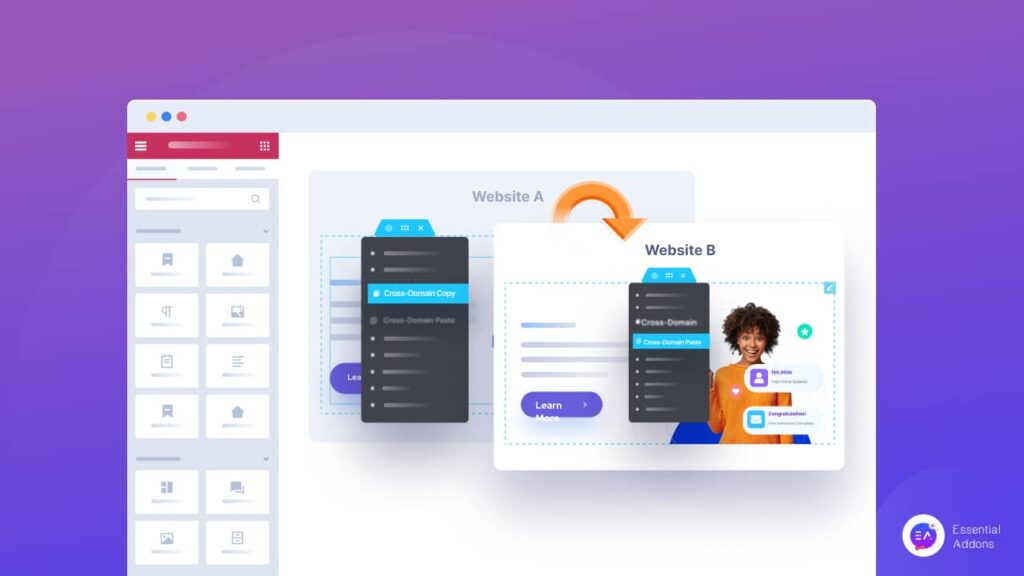 5. Get Access To Unlimited Elementor Templates In 1-Click
Looking for ready design templates for creating your website in one click? Portfolio, blog website, business website, or any category website you name can easily be created with Essential Addons easily. Essential Addons is fully compatible with Templately, which contains 2000+ stunning ready Elementor templates. With the integration of Essential Addons and Templately, you can create fun things easily without any hassle. From your Essential Addons dashboard, you can get access to Templately template hub in one click.
Moreover, Template offers cloud storage and collaboration option. So you can reuse your designed website sections anytime both on your website and on others seamlessly.
Check Out Essential Addons Fun Trivia Here
On the eve of Essential Addons 5th grand birthday, we have shared some fun trivia that will help you realize how vastly the plugin is growing. Have a glance at them and be mesmerized.
⏰ Every 2 MINUTES, A New Site Is Built With Essential Addons
💥 1 Out Of Every 5 Elementor Sites Are Built With Essential Addons
🏆 Essential Addons Ranks Among The Top 40 Of All WordPress Plugins
🌎 Essential Addons For Elementor Is Used In Over 180 Countries Across The Globe
🚀 Essential Addons Have Been Downloaded More Than 33 Million Times
With Essential Addons advanced widgets and extensions, there are unlimited fun things you can do and create without using any code. Have you tried Essential Addons yet for your website? Then get started now.
Also, don't forget to share the fun things you created with Essential Addons with other 5000+ Essential Addons users on Facebook. Also, subscribe to our blog for the latest updates, tips, and tricks from one place.