Advanced Tab is quite similar to the element Advanced Accordion. However, the most noticeable difference is in how these two elements display and present underlying text. And this is what every business should be looking for- the most appropriate manner to present their content.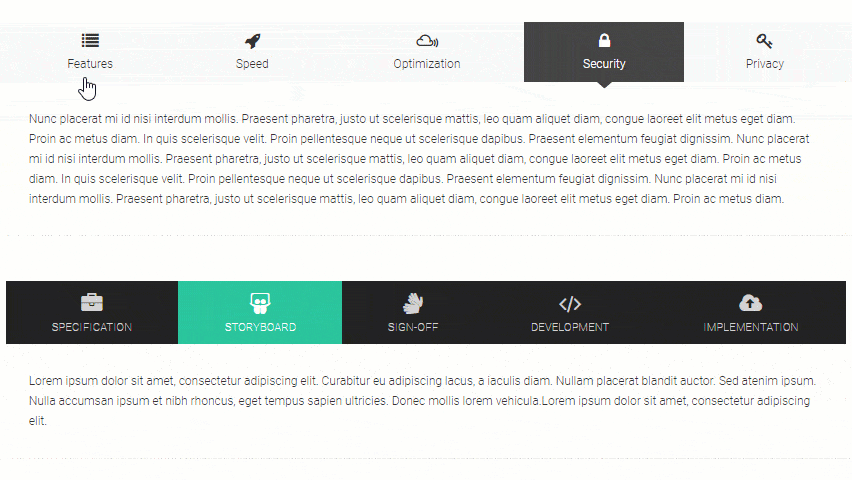 Content
General Settings: From here adjust the icon for the Accordions. First, check if it is enabled. If not, enable it. Then, choose a position for the icon- Stacked or Inline.
Content Settings: By default, there are 3 tabs. However, you can add more tabs or remove one or two. It is completely up to you. Now each tab is treated as a card under the Content Settings option. Once you click on a Tab card, it will open the customization options. The customization options include- Icon, Tab title, and tab Content.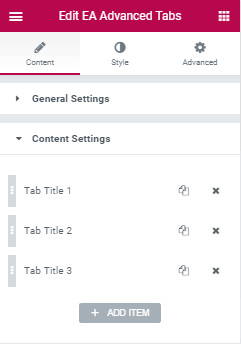 Style
General Style: Adjust the padding, margin, border type, border radius and box shadow from here.
Tab Title Style: From here you can adjust the background color, text color, border styling for three different states of Advanced Tabs- Normal, Hover and Active.
Content Style: This tab includes all the customization options for the underlying texts of each tab. Adjust the Background Color,  Text Color, Typography, Padding and Margin for the Tab text from here.
Caret Style: Caret is the little arrow you see under each Tab. From the Caret Style settings, first, check if it is enabled. If it is enabled, you will see two options for adding styling to it- Caret Color and Caret Size.