Fancy Text
Add life to your content using Fancy text. It comes very handy in the festive seasons. Add a playful vibe to your content without having to compromise its formal look.  
The starting point for the customization process can be as random as you want it to be.
Content
First, select the prefix of your sentence. This part will stay static. Then move on to adding Fancy Text Strings. You can add as many strings as you like. Once you have added the required number of strings move onto editing the content. Click on any String to open a new customization area. Here you can insert a new title for the string. At last you will find the field for adding suffix text.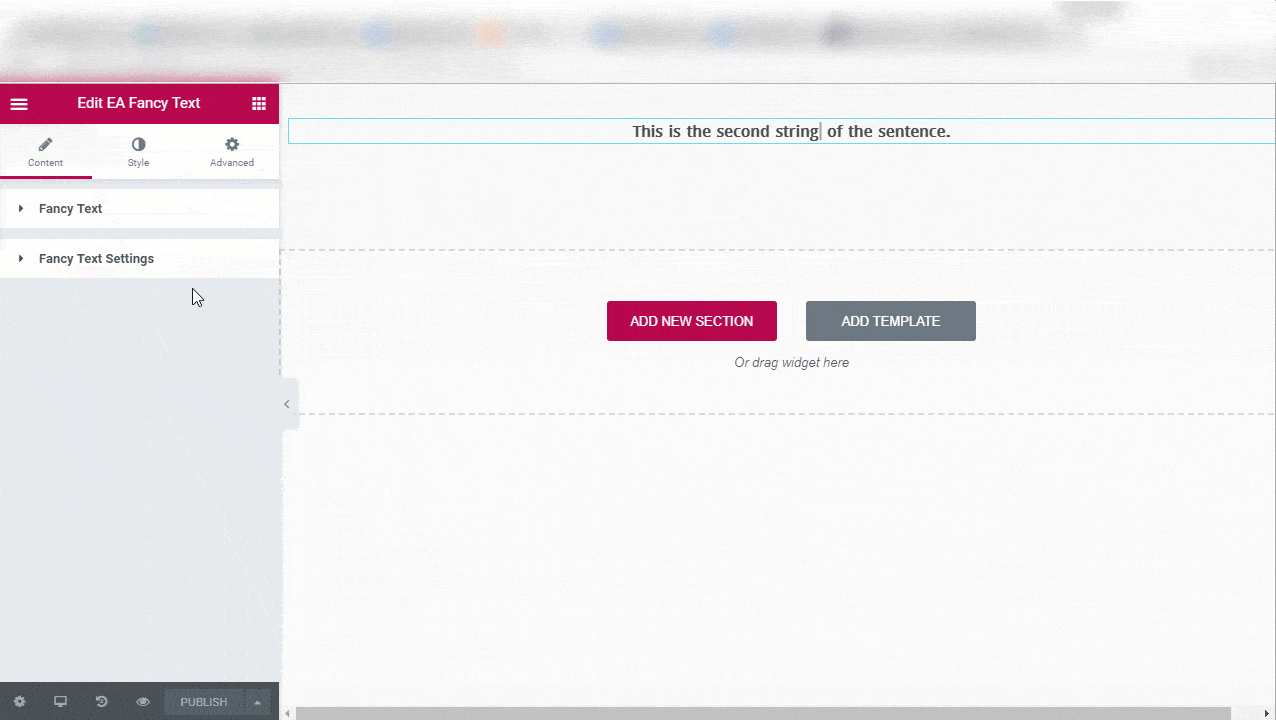 Open the Fancy Text Settings option to pick a style type for the element, adjust the alignment, pick an animation, adjust the animation speed and delay.
Style
From this option, you can separately customize the three parts of the Fancy Text.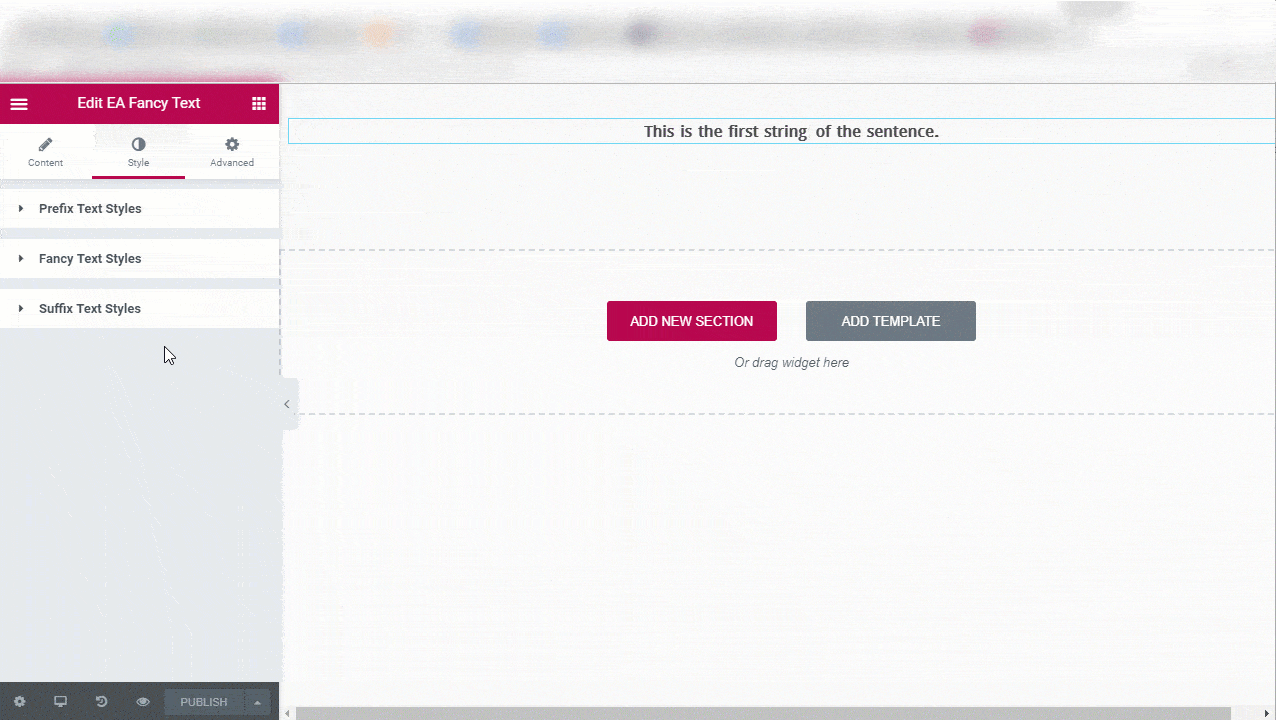 All three of the options have text color picker visible by default. You will also have typography for all three. But you need to click on the Pencil icon to open the typography pop-up. You can separately choose Font Family, Font Size, Weight, Line-Height and Line-Spacing for them.
See how beautiful Fancy Texts you can build with Essential Addons.