Setting up API Key
To use Advanced Google Map, you need to set your Google Map API Key from Essential Addons Elementor > Elements under WordPress Dasboard.

Click on "Settings" and place your API Key on the settings pop up :

You might need to enable following APIs based on the map type you use :
Directions API (For Routes)
Geocoding API (For Address, if you don't use coordinates)
Maps JavaScript API
Places API (For multiple markers)
Using Map element
There are 8 different types of map that you can select from dropdown :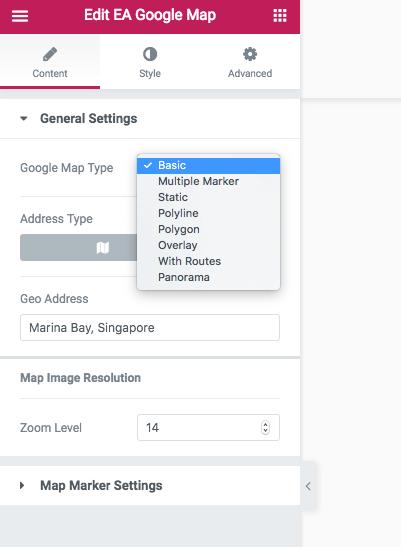 Address Type :
You can either write your address or define the exact coordinates (latitude and longitude) values :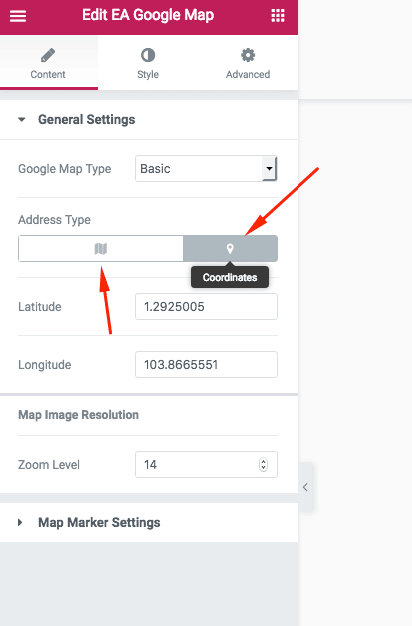 Marker Settings
You can set multiple markers based on the map type you set. Markers support custom icon and custom color (for static map).