Essential Addons for Elementor turns 6 years old today! The ultimate Elementor widgets library, beloved by almost 2 Million happy users, is growing at an outstanding rate each year, and we couldn't be more thrilled. Get ready to join in on the biggest celebrations of the year and walk down memory lane with us in this 6th Birthday Special blog- you might even get a surprise at the end! 🥳
Hitting The BIG 6: Reminiscing The Sweet Journey Of Essential Addons for Elementor
It's incredible to think that what started out as a passion for Elementor ignited a spark that helped us come up with Essential Addons, now known as one of the top widgets library for Elementor! 
All the achievements and wonderful memories we have made during the past 6 years would never have been possible without the love and support of our beloved community. And so, as we celebrate our epic 6th birthday, here's a surprise sweet treat just for you! Watch the video below to unwrap this special birthday treat from team Essential Addons.
Before we get to the fun part where we reveal the details of Essential Addons 6th Birthday Sale, let's take a moment and reminisce on the amazing journey we had so far. 
🚀 2017: Starting Our Journey With Some Of The Most Popular Addons
It all started in 2017 with a small team of energetic and talented Elementor enthusiasts. From the very beginning, we always believed in the potential of Elementor to revolutionize the world of web creation, and we were excited to help transform web designing by introducing widgets and addons for Elementor that were most requested by the community.
Back then, we started with a handful of widgets such as Post Grid, form styler widgets, Flip Box, and Pricing Tables, just to name a few. 
We've grown quite a bit since then, and today, we have more than 90 exciting, unique addons for Elementor, with a huge team comprising of dedicated departments for Development, Marketing, QA, Support and Design.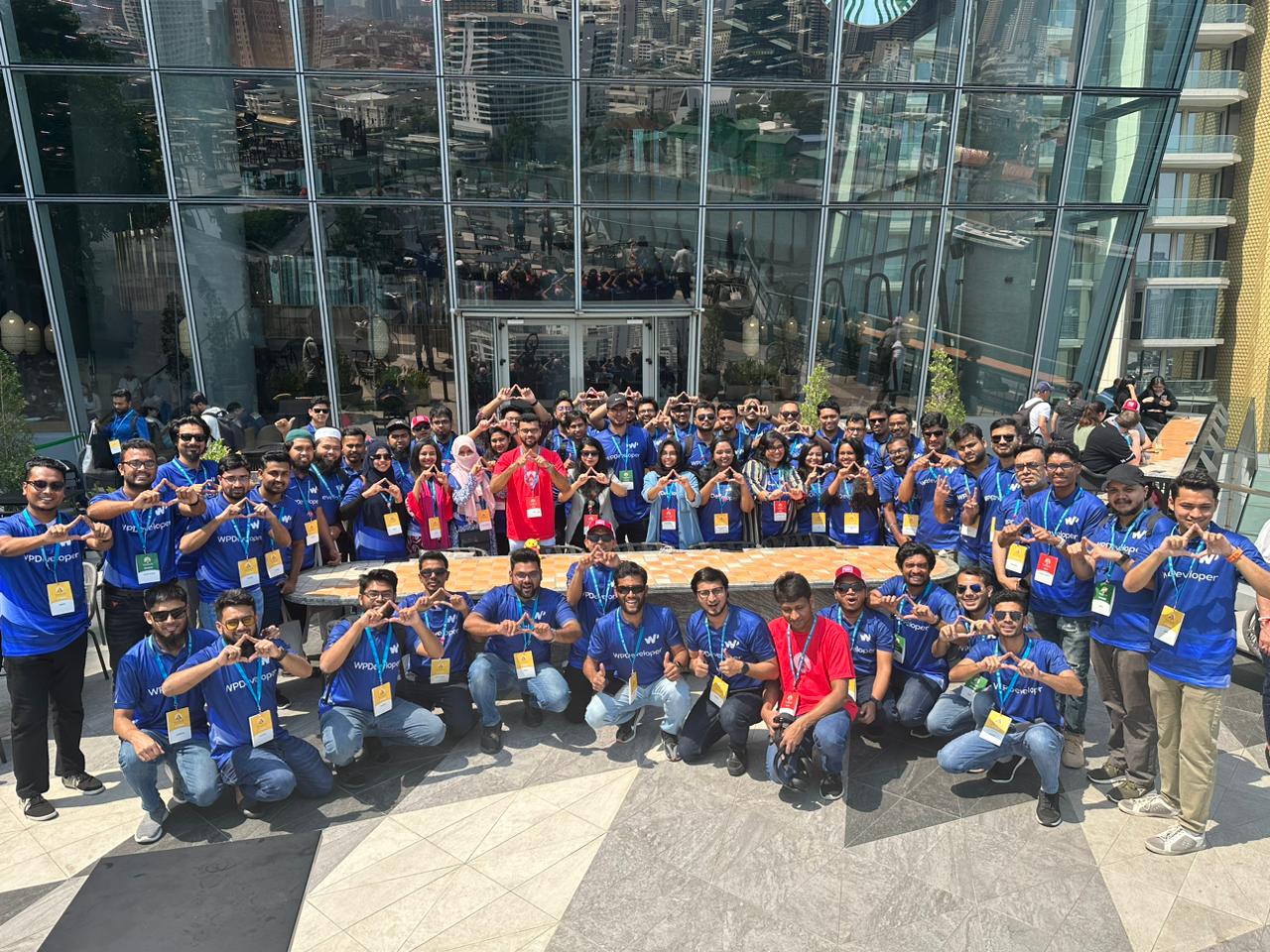 🏆 2018: Unlocking The First Big Milestone Of 100,000 Happy Users
By the time we wrapped up our first year, we hit our very first big milestone for Essential Addons for Elementor! In 2018, we reached 100,000 active installations, which was an achievement to remember for the whole team.
⚡ 2019: Changing The Page Building Game With Essential Addons 3.0 
One of the biggest concerns that web creators have when using Elementor and its addons is related to website speed. To help our users to create beautiful websites faster than ever before, we introduced Essential Addons 3.0, which was a game changer with a fully revamped coding structure that helped you load web pages at a lightning-fast speed.
📣 2020: Expanding The Widgets Library With The First WooCommerce Checkout Addon
2020 was a year of many changes and challenges, not just for team Essential Addons but for the whole world. While the entire world slowed down during the pandemic, our team embraced the new normal of working remotely with renewed enthusiasm and focused all efforts into expanding the widgets library.
Notably, in 2020, one of our most popular widgets that made waves in the Elementor community was the WooCommerce Checkout widget which allowed eCommerce users to effortlessly design a stunning Checkout page without any coding. 

And to wrap up the year on a high note, 2020 was also the year when Essential Addons reached 500,000 active installations. Little did we know, that it was just the beginning of what would be a skyrocketing growth.
🥳 2021: Becoming The Most Popular Elementor Addons With 1 MILLION Users
Within the first quarter of 2021, the ultimate widgets library for Elementor had reached an even bigger popularity. Essential Addons was powering up web building experience for more than 1 Million active users – which meant 1 in every 5 website creators were using this plugin. 
Along with reaching this groundbreaking milestone, we also introduced Essential Addons 5.0 in 2021 to ensure the users get a game-changing experience in Elementor web building. It not only included new widgets and extensions but also brought in a  revamped and redesigned user interface, new integrations, and much more.
🌟 2022: Ranked At The Top 40 Among 60,000+ WordPress Plugins
In 2022, Essential Addons turned 5 with explosive growth and was making big impacts on creating website designs in Elementor. It ranked among the TOP 40 of all plugins in the WordPress repository and was also downloaded more than 33 million times (around July 2022).
Every 2 MINUTES, a new website was being built with Essential Addons and was used by nearly 2 Million users from more than 180 countries worldwide. And love poured in from all corners – users and renowned publications alike – and we reached 2,500 amazing 5-star reviews! 
The past 6 years have been a wonderful journey, not only for the Essential Addons team but for the entire Elementor community, where we always try to create meaningful impact. 
During the beginning of 2023, for instance, we hosted the very first Elementor Bangladesh Meetup, which was a hugely successful event that saw an amazing crowd of more than 40 attendees who were enthusiastic about Elementor.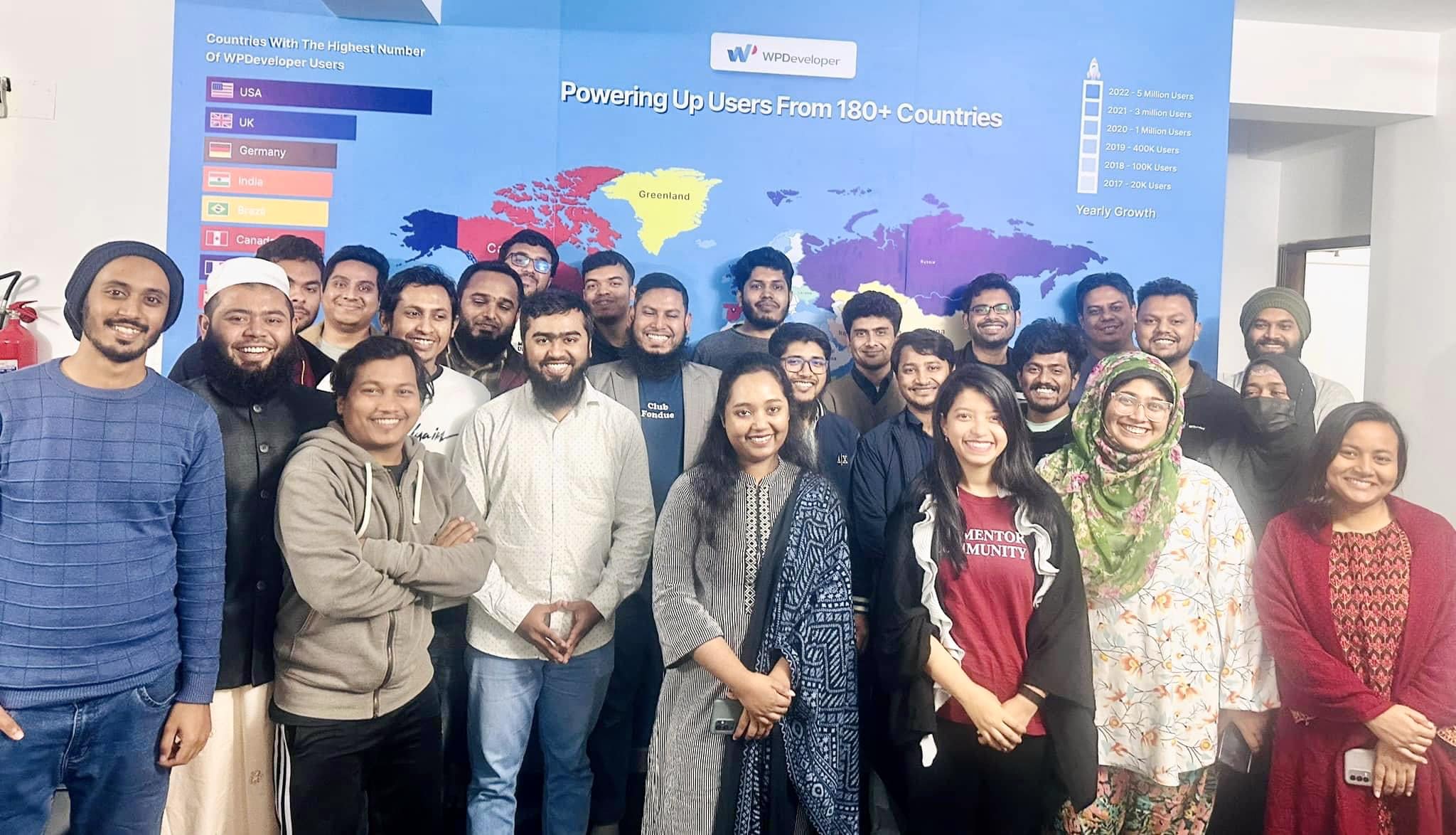 And it's not just the community that we're trying to bring a positive impact on. We have also tried to work hard to bring outstanding new changes, features, functionalities, and more, to ensure users get the best possible experience. 
Here are some words of appreciation from our valued users about Essential Addons that only motivate us to do better in the future: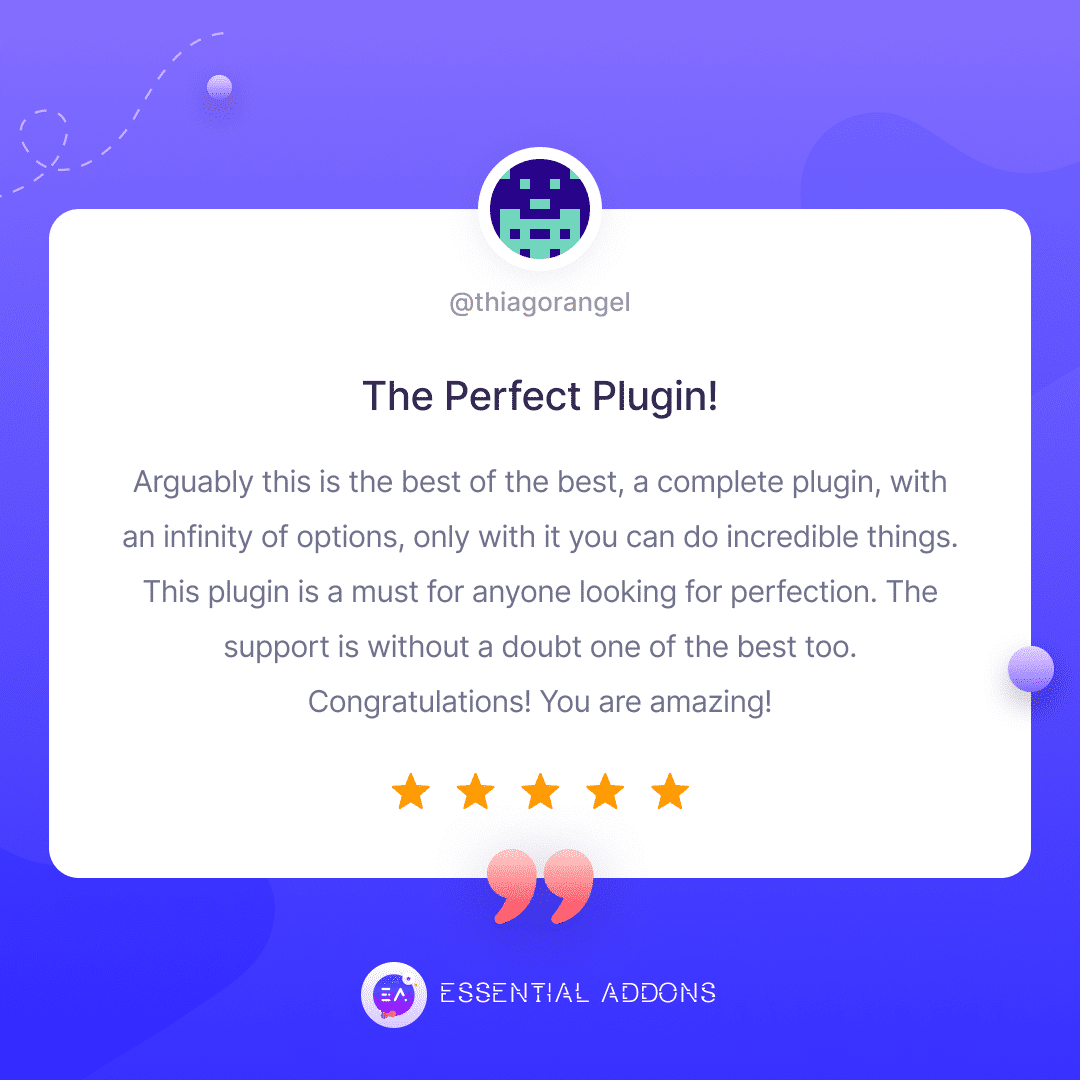 Miles To Go: What We Have In Store For 2023
In 2023, Essential Addons has surpassed a whopping 3,000+ 5-star reviews. And it has also ranked among the top 10 plugins in the Commercial Category in WordPress plugin repository.
But that's not all – so far, we have introduced powerful new widgets and extensions such as Business Reviews, WooCommerce Thank You, Wrapper Link and SVG Draw. We also have many plans for the rest of the year to bring new features, enhancements & improvements for Essential Addons and take your web building to the next level. So stay tuned, and never miss an update!
Join The Party And Save BIG With Essential Addons 6th Birthday Sale
While there's a lot more to come for Essential Addons in the coming years, for now, it's time to put on our party hats and celebrate all that we have achieved on our 6th birthday. As a token of our appreciation, we want to treat YOU on our birthday with an exclusive FLAT 30% OFF on all premium plans for Essential Addons for Elementor.
Grab this limited-time Essential Addons Birthday Sale while it's still running, and in the meantime, don't forget to let us know what new exciting features you want to see in the coming months. We always appreciate your feedback, so feel free to reach out to our support team or join our growing community on Facebook to get in touch with us!