The very first Elementor Bangladesh Meetup chapter of 2023 took place yesterday on 25th January, with an amazing crowd of 40 Elementor enthusiasts in attendance. During this meetup, Elementor users from all over Dhaka gathered to discuss what's next for this popular WordPress website builder, and what the Elementor community can expect with the current roadmap for 2023.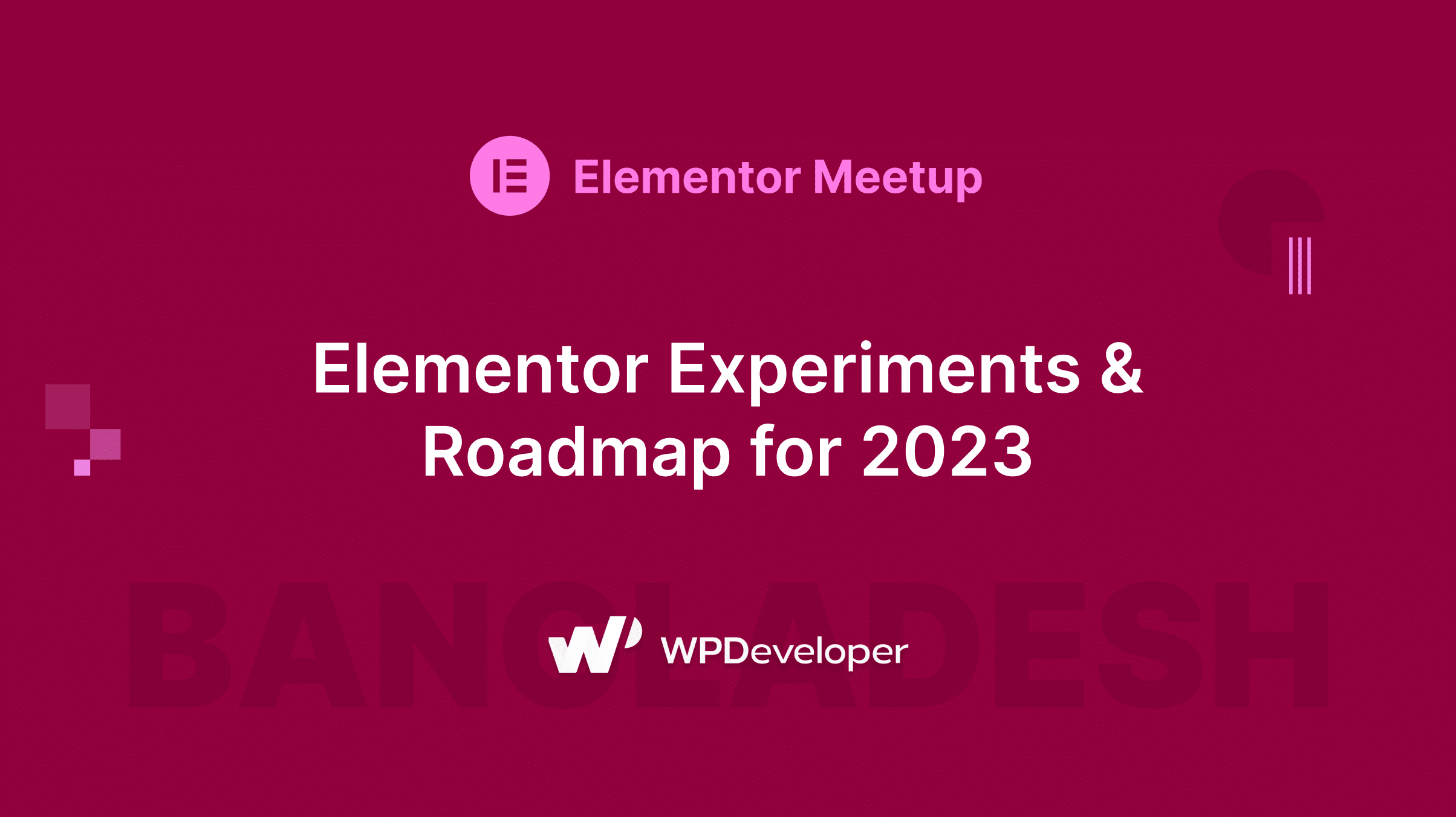 The venue along with refreshments for the very first Elementor Bangladesh Meetup was sponsored by WPDeveloper. This is the 10th Elementor Meetup in Bangladesh where WPDeveloper was one of the organizers, and to date, it has been one of the most interactive events where we discussed Elementor's Roadmap for 2023, improvements in accessibility, additional custom breakpoints, Elementor Cloud, and much more.
The Session At A Glance: Outcome of Elementor Bangladesh Meetup
The Elementor community in Bangladesh is rapidly growing, and the highly engaging and interactive session that we had the day before is just one of many we hope to see this year. 
The Founder of WPDeveloper, M Asif Rahman, began the session with an overview of what the attendees could expect from the meetup, and about Elementor's upcoming features for 2023.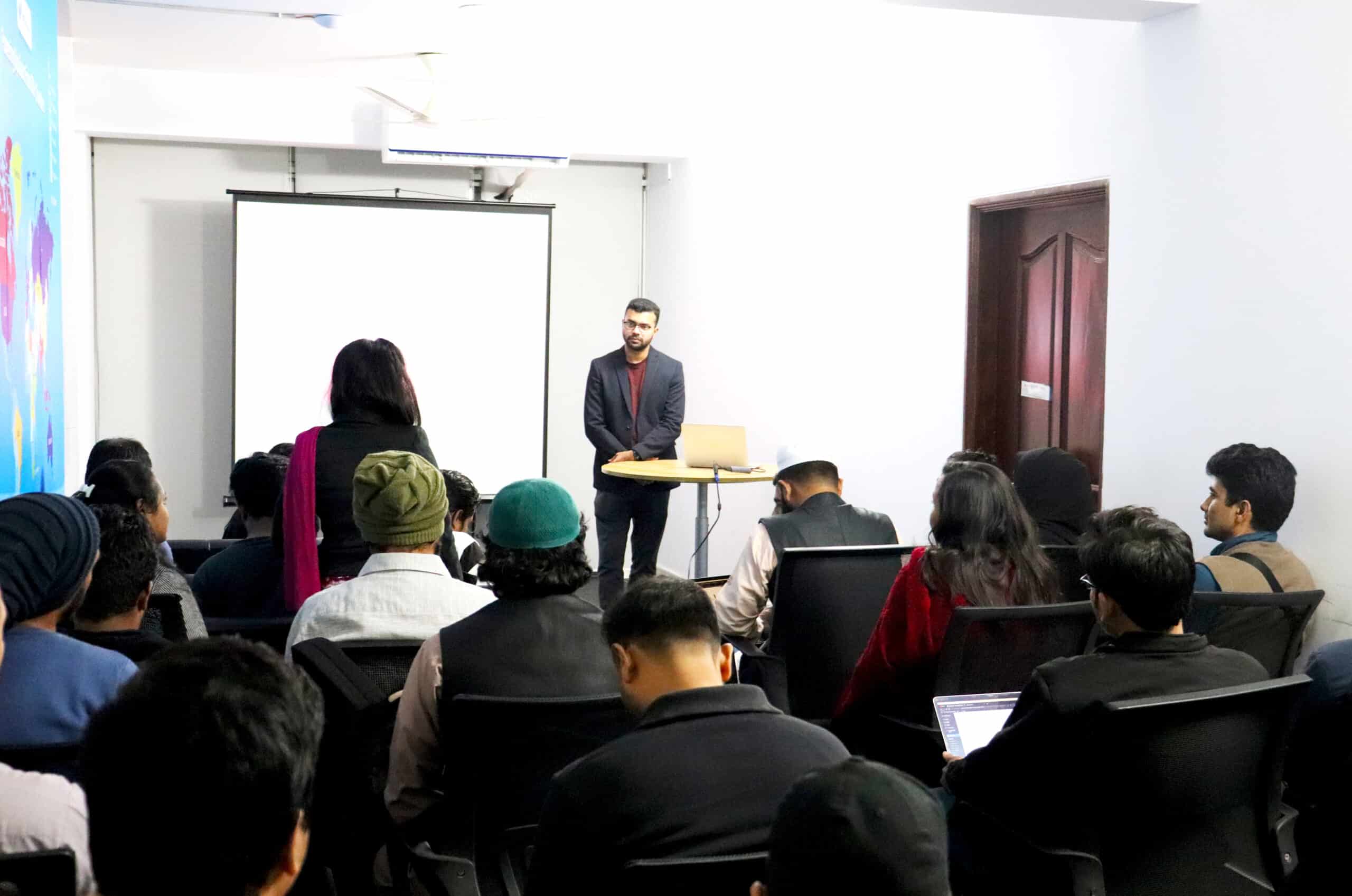 This was immediately followed with a segment about Elementor's Roadmap for 2023, which was led by the CMO of WPDeveloper, Afshana Diya, during which she highlighted how the website builder is now focusing its efforts on faster web creation, and enhancing user experience with the introduction of improvements and new features.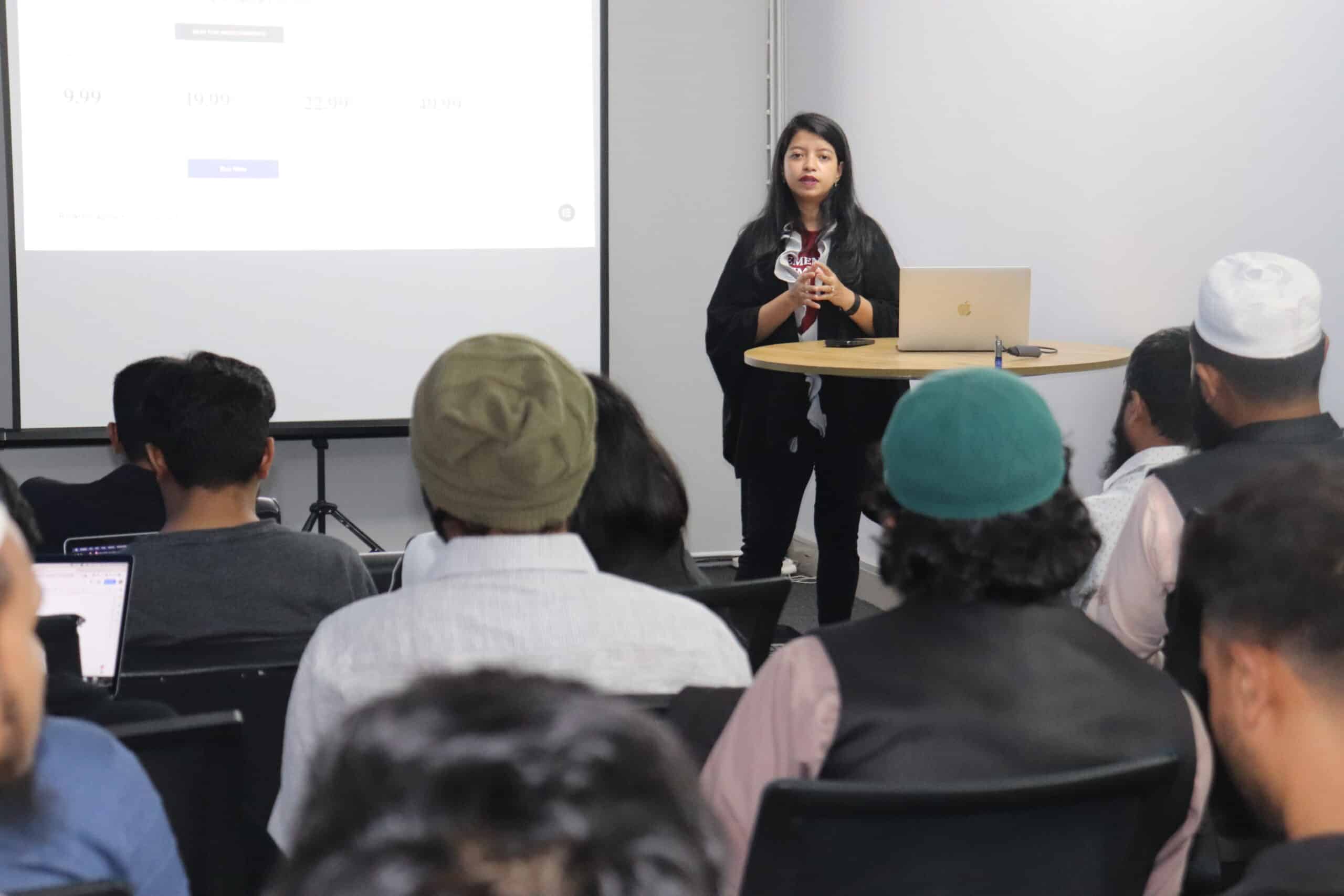 For 2023, you can expect tons of exciting new features for Elementor, some of which are already in progress such as responsive background image size, the option to disable Google Fonts, new date and time rules for Elementor Popup Builder, and much more.
That wasn't all. Though there were several interactive topics that were discussed, each focusing on a different feature of Elementor, and one of the most engaging ones among them was about Elementor Cloud, led by none other than M Asif Rahman himself.
For those who are unaware, Elementor Cloud is a complete WordPress website hosting service for creating your Elementor website from scratch. From getting a pre-installed WordPress website with all free and premium features from Elementor, including the Theme Builder, to a fast and reliable hosting, free SSL certificates, you get everything you could need for launching your Elementor website and more.
Elementor Experiments: Fun Learning Session For The Attendees
This engaging meetup was much more than just a networking session of WordPress professionals. The attendees were given a hands-on introduction to Elementor Experiments – a way to create a safe environment for users to test and help shape the future of the website builder. Speakers took turns to showcase the stable experimental features and enlighten audiences on how to test the upcoming features of Elementor. 
Enhancements Made To The New Theme Builder
The speaker session started off with a very interactive demo on the new enhancements of the Elementor Theme Builder. The presentation, led by Abid Hasan, covered the enhancements that were made to the premium Theme Builder in the past year and what can be expected in the year ahead.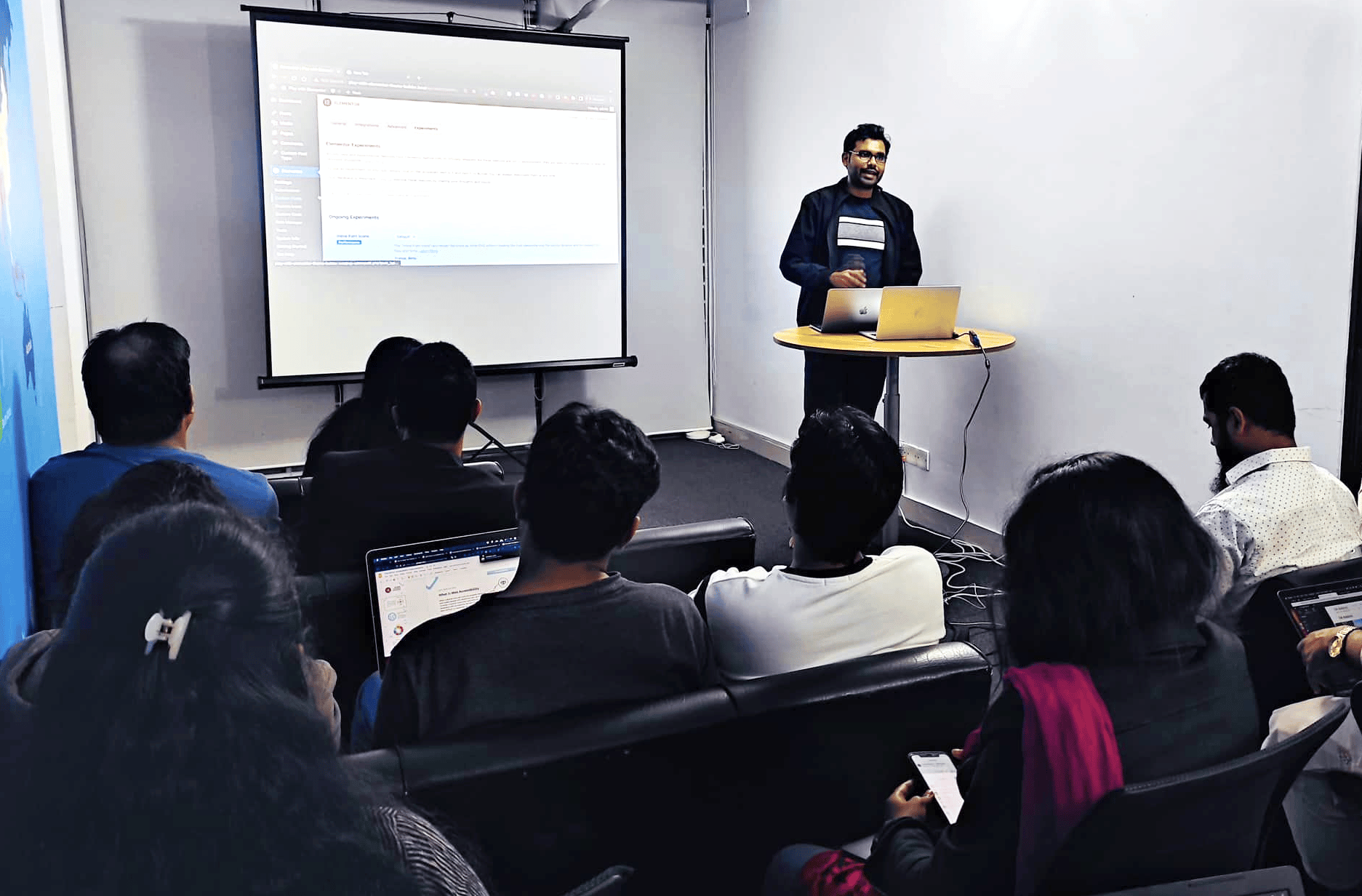 The Elementor Theme Builder underwent a completely revamped user interface that helps to boost user experience and load times during the release of Elementor 3.0. During the Elementor Bangladesh Meetup chapter, there were discussions on how the Theme Builder has helped users to quickly create and use templates and made the entire web creation process faster and easier for them.
Changes And Improvements In Many Outstanding Elementor Features
Elementor 3.4 introduced Additional Custom Breakpoints to help users design websites that are more responsive than ever before. And this outstanding feature was the topic of a speaker session by Jakaria Istauk, where he showed attendees how to utilize the improved feature with ease. 
Delighted responses from the attendees told us that users enjoyed learning about how exclusive and newly improved Elementor widgets can help them with everything they need –  collect and store data collected using forms, scroll in just a click, or more. 
Live Demonstration Of Using The Loop Builder In Elementor
Another engaging segment of the session was during the live demonstration of the 'Elementor Loop Builder'–a feature helps you create custom dynamic skins for grid/loop layouts in Elementor – which the audience absolutely loved.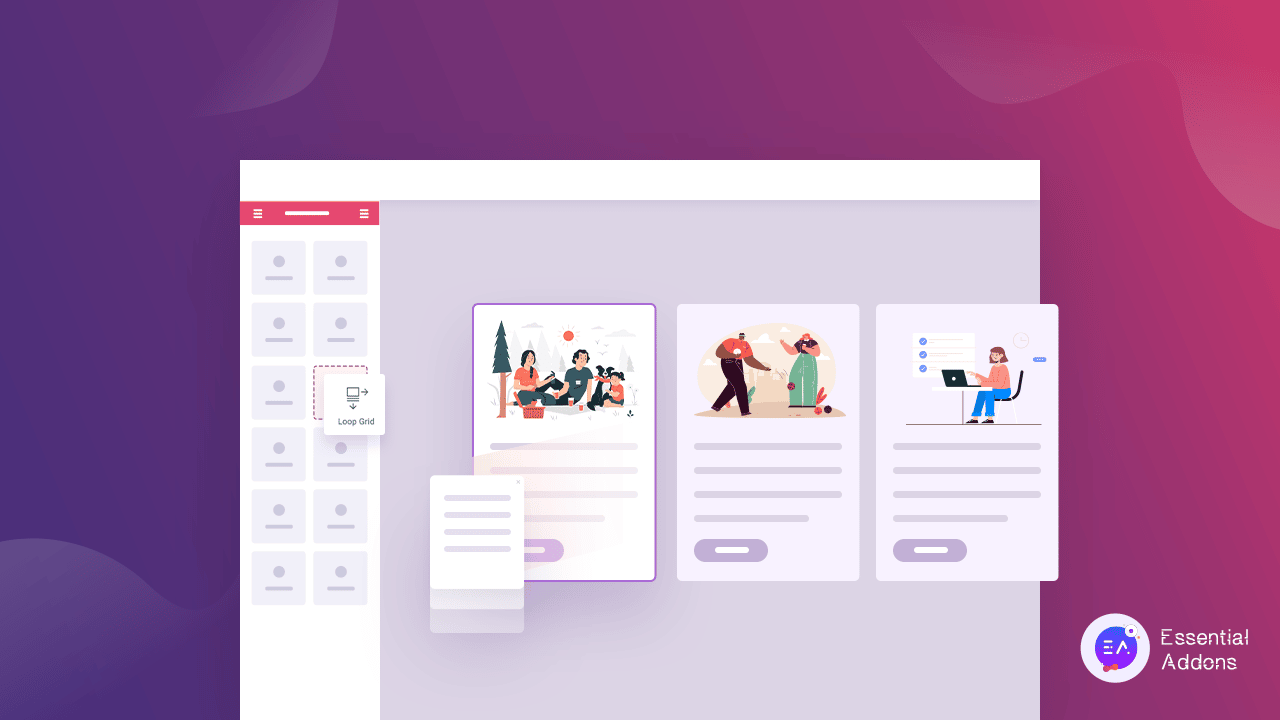 Quick Overview Of Elementor Notes & Landing Pages
Introduced in Elementor 3.7.1, Elementor Notes was an exciting new feature to help web creators take a step forward in collaborative design. The focus of this feature was to help web creators communicate and collaborate with clients effortlessly, and it was a topic of great interest during the 10th Elementor Bangladesh Meetup, where Linkon Miyan demonstrated to the attendees how the feature works in real-time and its actual benefits in real life situations.  
Accessibility In Elementor Has Been A Focus Of Improvement
Accessibility has always been at the forefront of all features in Elementor. However, as we all know, there's no size fits all solution for accessibility; it is a continuous process and with every Elementor update, there have been improvements for accessibility as well.
During the Elementor Bangladesh Meetup, accessibility in Elementor was a big part of the discussion led by Kawshar Ahmed, where he explained the importance of accessibility and how to use and implement accessibility in web content using Elementor.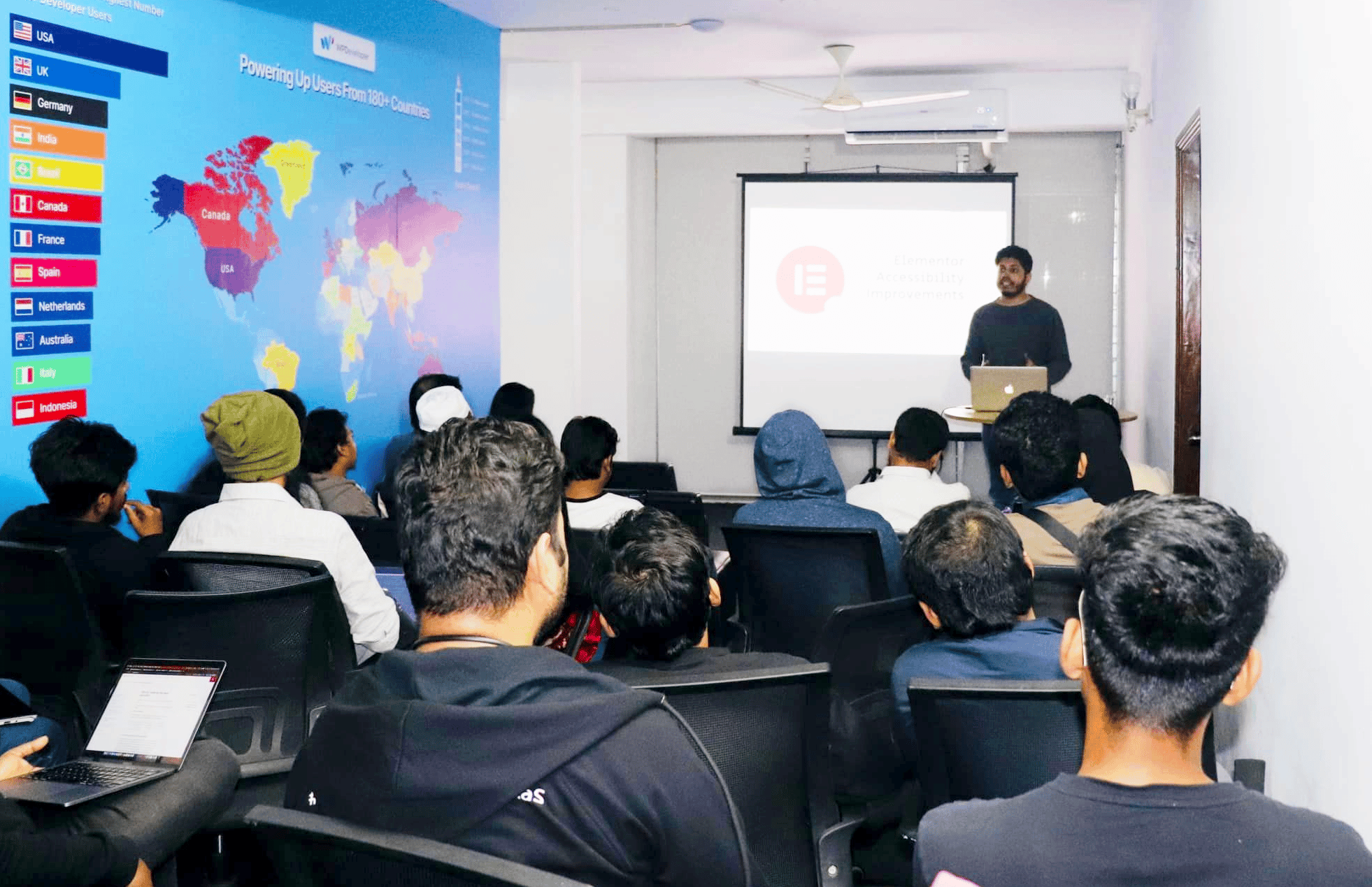 Scroll Snap, Form Submissions & Hiding Native WordPress Widgets
There were tons of more exciting segments that focused on a diverse range of topics, all related to Elementor during the Elementor Bangladesh Meetup. For instance, a segment on scroll snap and form submissions was led by A. H. M. Nazmul Hasan Monshi and another segment on how to hide native WordPress widgets from search results was led by Fuad Ragib.
Needless to say, the event wrapped up on a high note, as you can evidently see in the smiling faces of the attendees!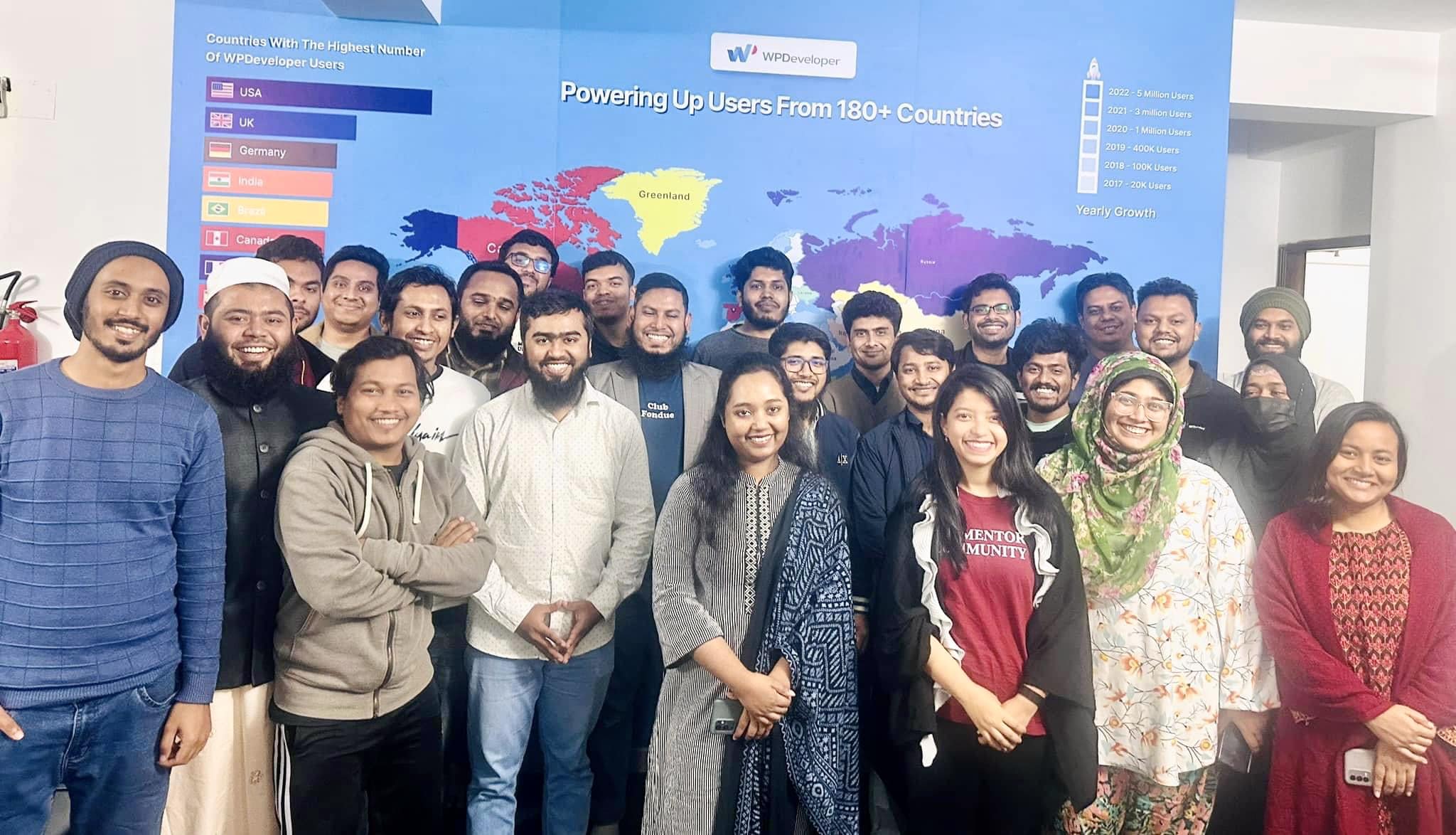 What's Next For Elementor: Features That Are Being Planned
Elementor has several exciting updates in store which they have shared in their Elementor Roadmap for 2023. Some of these have already been released recently, while the others are expected to come soon this year. Below, we have given a brief overview of some of these upcoming features.
Option to disable Google Fonts
Adding new rules such as date and time range for Popups
Adding custom icons everywhere on your WordPress website
Option for responsive background image selection
New hosting features for Elementor Cloud such as staging, multi-site and cloning
….and much more!
Looking Forward To A Year Of Growth For Elementor
Although this was the very first Elementor Bangladesh meetup in 2023, this certainly will not be the last. As the website builder promises to bring countless new widgets and improvements in the year ahead, we hope to hold many more engaging meetup sessions in the coming months. Keep an eye out on our blogs to learn about the latest news and trends in the world of Elementor first-hand.