With the release of the new Elementor 3.8 comes several much-anticipated improvements, features, and functionalities, such as the first phase of the Elementor Loop Builder. Are you wondering what this Loop Builder might be and how it might help you improve your website-building experience? Worry no more, we're here to explain everything there is to know about this outstanding new feature.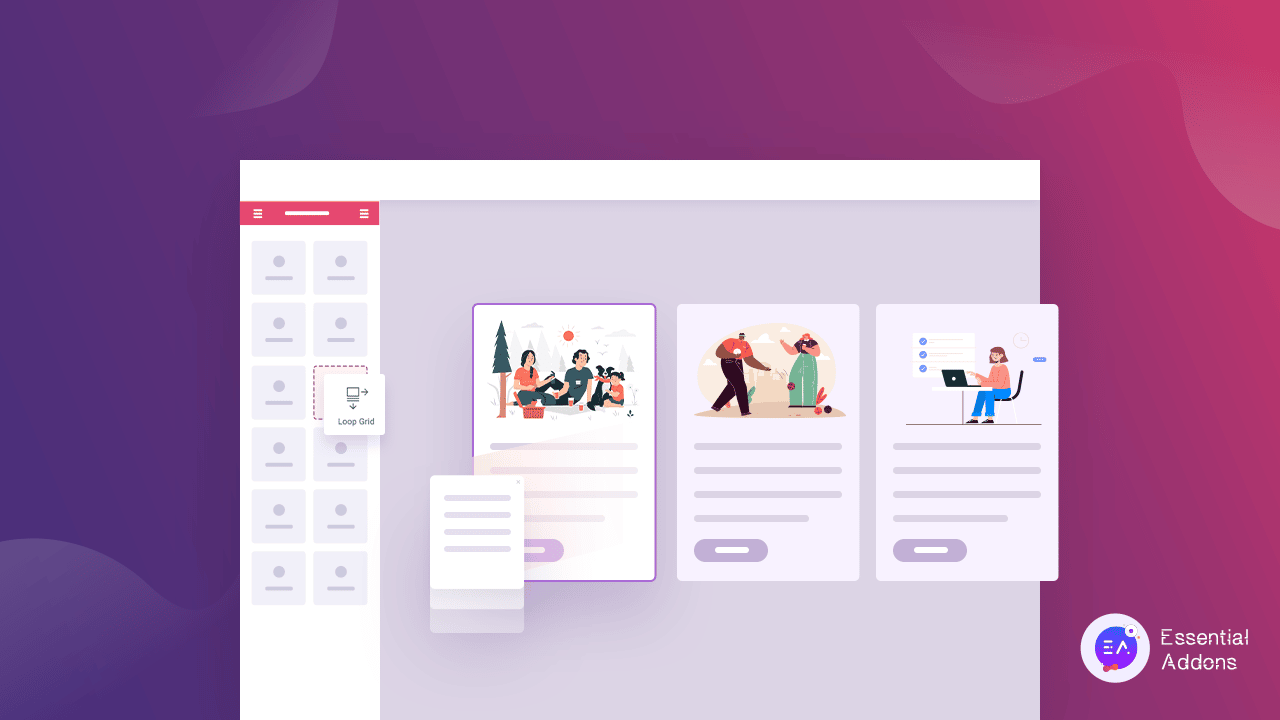 The Elementor Loop Builder enables you to construct and design the core item for repeated content (i.e. loops), such as listings, as well as customize its appearance on the website. In simpler words, with the Loop Builder, you have greater creative freedom to customize your articles and listings in any manner you like. In this blog, we will talk about the newest loop builder widget and how to properly configure it for the best practice.
Introducing Elementor Loop Builder: What It Is & How It Functions?
The first step (or Beta experiment version) of the Loop Builder has been introduced in the latest release of Elementor 3.8 PRO. When compared to the Posts widget which is an already available widget in Elementor, having your own main item template gives you far more versatility in designing your listings and including additional dynamic content.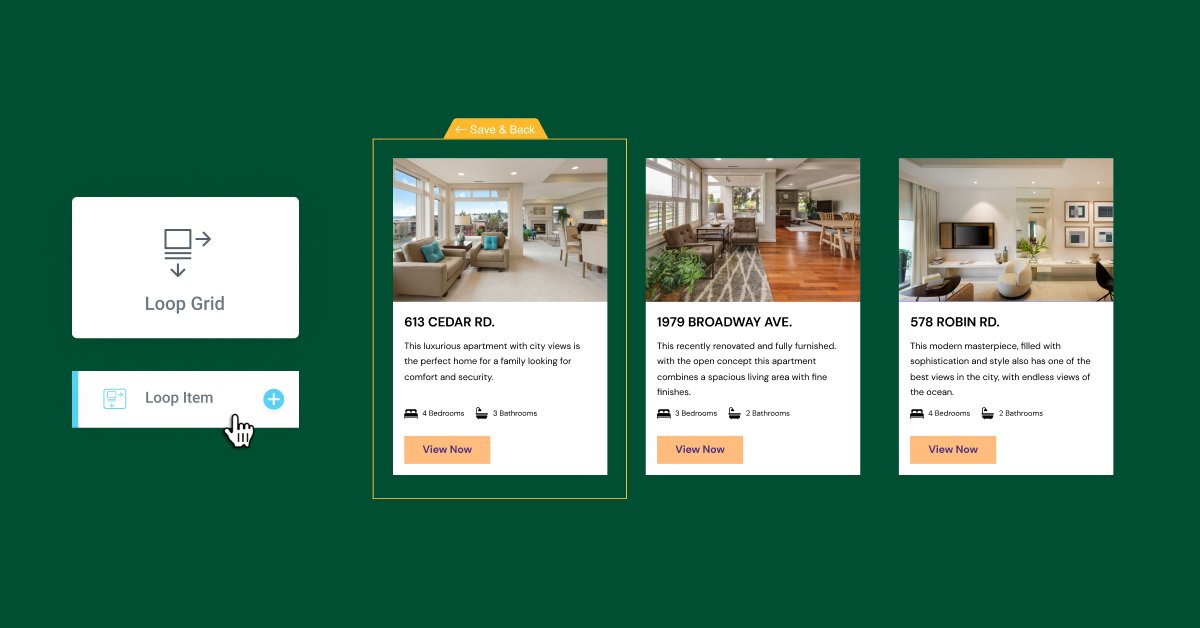 The Elementor Loop Builder's initial phase offers the ability to build the main item for postings, custom post types, and integrate dynamic content from your post. As a result, you can quickly personalize the appearance of your articles, portfolios, advertisements, and other content as needed to match your website or brand image.
Future versions are expected to offer complete WooCommerce compatibility, allowing you to fully modify the appearance of all your Product Archives, as well as more features to improve the aesthetic of your website. So this new feature comes with the promise to help you take your Elemenetor website-building experience to great heights.
Easy Steps To Setup Elementor Loop Builder For A WordPress Site?
Follow this quick step-by-step guide to test the Elementor Loop Builder on your WordPress website. The steps are pretty straightforward and you can do all the changes from the page builder.
Step 1: Create The Template For Your Main Loop Item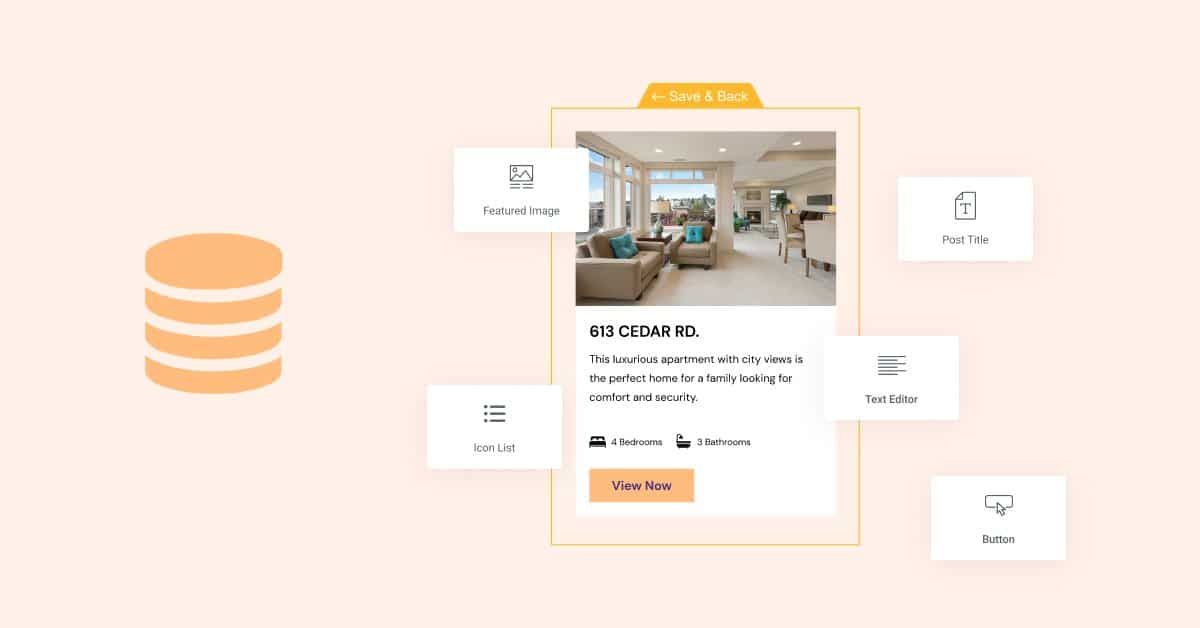 You can design your primary item template in two ways:
👉 In-Place Editing: It is enabled by dragging the Loop Grid widget into a page and selecting the 'Create a Template' option.
👉 Blank Canvas: Create a new Loop Item template from the Theme Builder or a new template from the Templates menu in the WordPress dashboard.
To create your main item template, you can employ almost any Elementor widget. Each widget you use can be assigned to any of your website's dynamic fields, or they can be left static and used to improve the appearance of your primary item.
Step 2: Pick The Proper Source Of Content
After you've finished designing your loop item, it's time to decide what content will be shown on the page. You can use a single Loop Item template on several pages to display different content, or you can develop separate templates for different post kinds.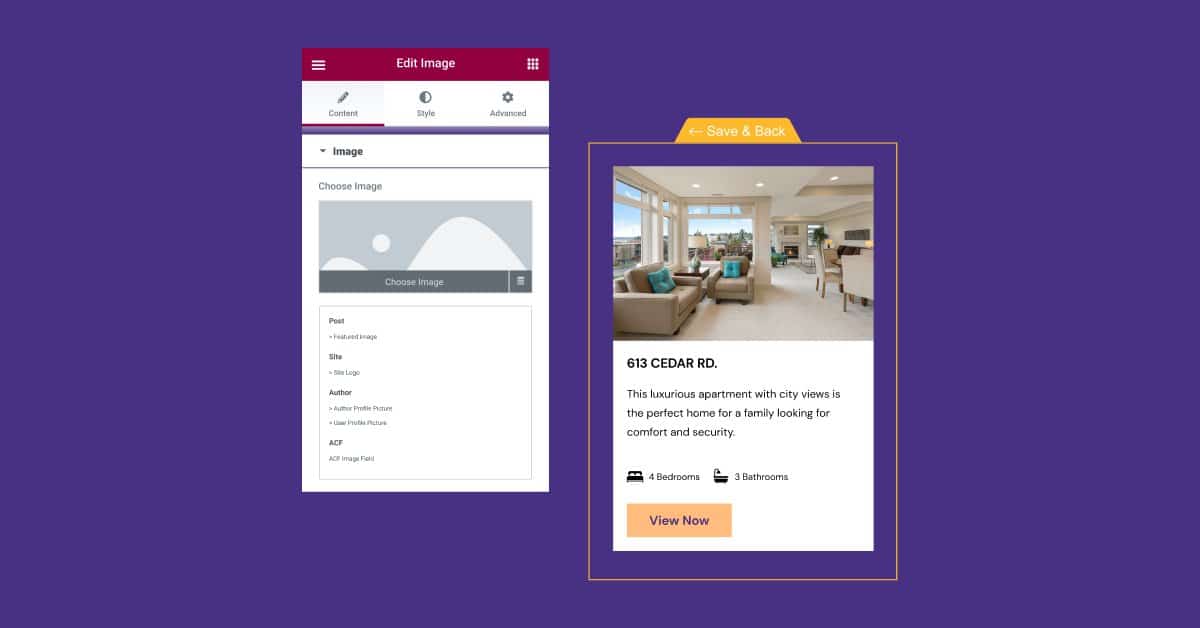 You'll assign the dynamic content you want to display in your loop by selecting the Dynamic Content icon on each widget in the Loop Item template and deciding which dynamic field should be displayed.
To select the source, kind of posts, or content to display, drag the Loop Grid widget to the correct area on the page, and then select the relevant post type in the query box. Then you can specify whether you wish to include or exclude content from a certain source or that contains a specific term, as well as whether you want to display posts in ascending or descending order.
Step 3: Customize The Layout Of The Listings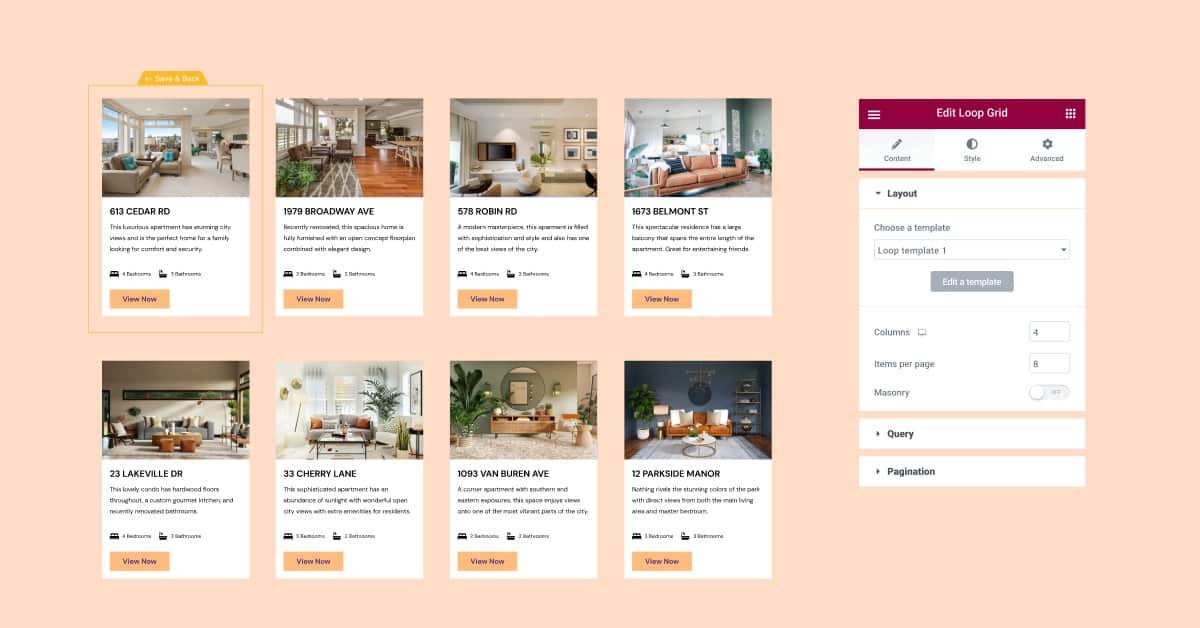 The Loop Grid widget allows you to use the loop layouts that you have generated on any page. After you've decided on a template and the content to show, you can customize the layout and design of your listing on the page.
In this phase, you'll pick how many columns to display in your grid, how much space to leave between items, and whether you want all listings to appear on one page or divided into numerous pages. At this point, you can also add other design choices like background pictures, motion effects, and so on.
More About Elementor Loop Builder: A Video Tutorial From Elementor Itself
Check out this video below for an even clearer idea of how the newest Elementor Loop Builder works – brought to you by the website builder itself:
Bonus: Get All Details About Elementor Wireframe Kits
And that's all we have with our quick guide on what Elementor Loop Builder is and how it works. But before we leave, there's more. If you're planning a new website design is exciting, but can't visually sketch out your creative ideas? Then, it will be difficult to transform your vision into a fully functional WordPress website.
This is where wireframes come into play. And, to help you bring your ideas to life in Elementor faster than ever before, check out our complete guide on Elementor Wireframe Kits.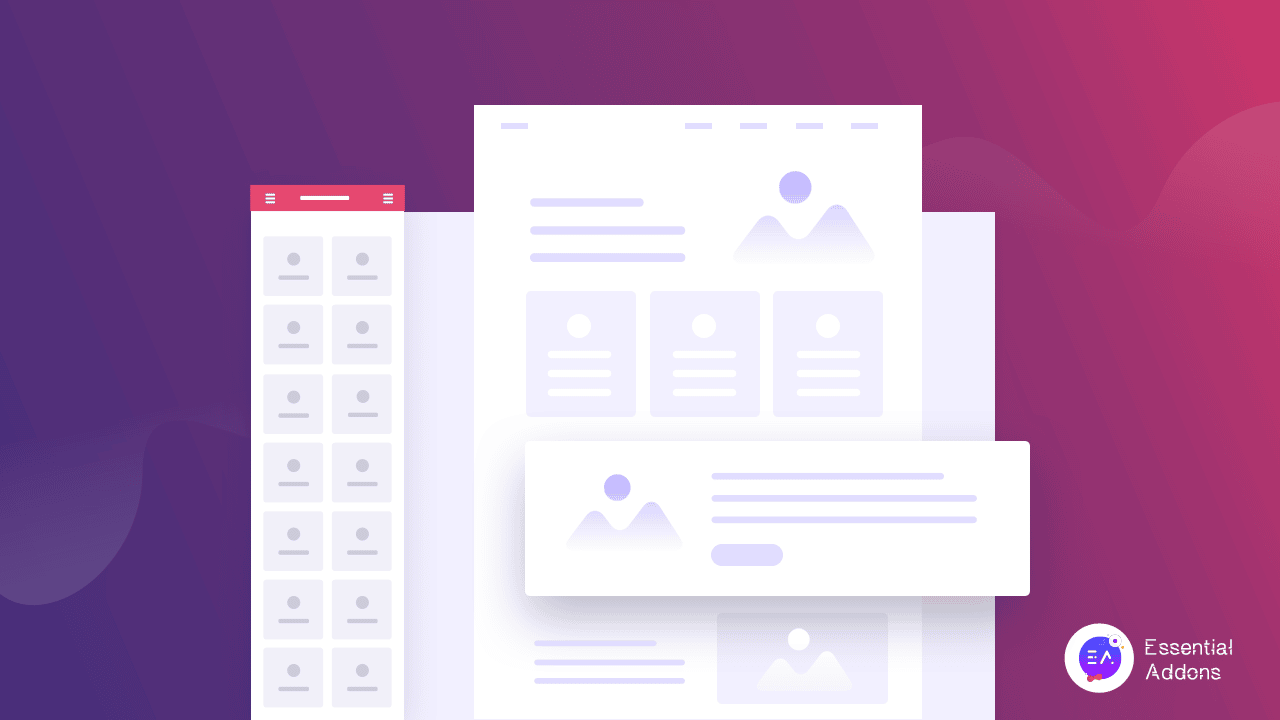 By integrating a website wireframe into your web design process, you will have a clear notion of where to place crucial parts of your web page and how to exhibit them in a logical way to attract and engage site visitors.
Show Your Dynamic Creativity With Elementor Loop Builder
Elementor and Elementor 3.8 Pro provide you the ability to design more of your website with super creativity. These improvements will provide you greater power over modifying the design and content of your listings, as well as the option to create more advanced layouts using Elementor widgets.
If you have liked this blog then share it with your friends and families. For similar articles, subscribe to our blog page and join our super-friendly Facebook group for more exciting updates.