If you want to create a well-organized library for your favorite or upcoming anime, as well as comic books, a solid website will help to smoothen your path for building it. With the help of Templately, you can create a comic and anime website without implementing a single line of code. To give you a proper walkthrough, today we are sharing a complete guideline on how you can easily create a comics and anime website.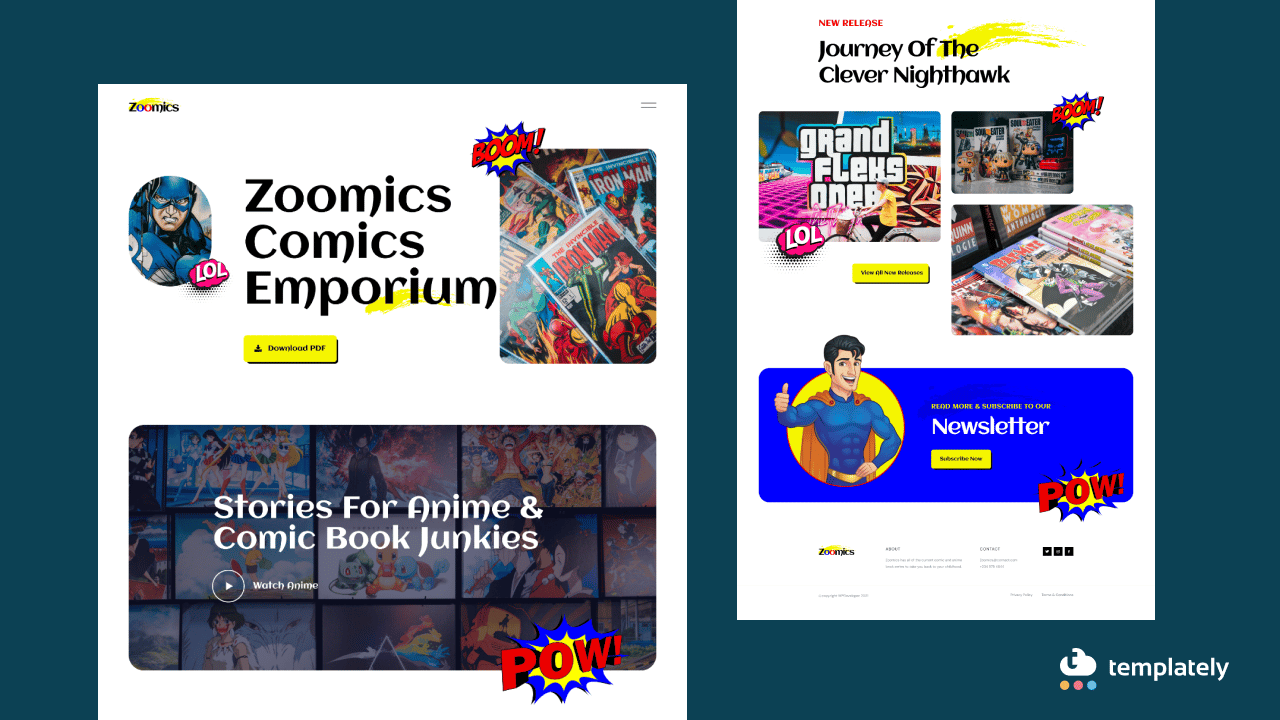 5+ Things To Consider When Crafting An Anime & Comics Website
When you are on your way to kickstart your anime and comic books website it will bring forth so many options in front of you. Your site will make it simpler to connect to more potential consumers and comic enthusiasts, promote the ongoing blockbuster comics and animes, monitor sales metrics, and so much more. 
When you are keeping a keen eye on the market you can easily find out the trending comics and animes, and thus you can build your website with the matching templates. Before starting your online store, these are the 5 most important aspects that need your attention:
🎯 Create A Responsive & Accessible Website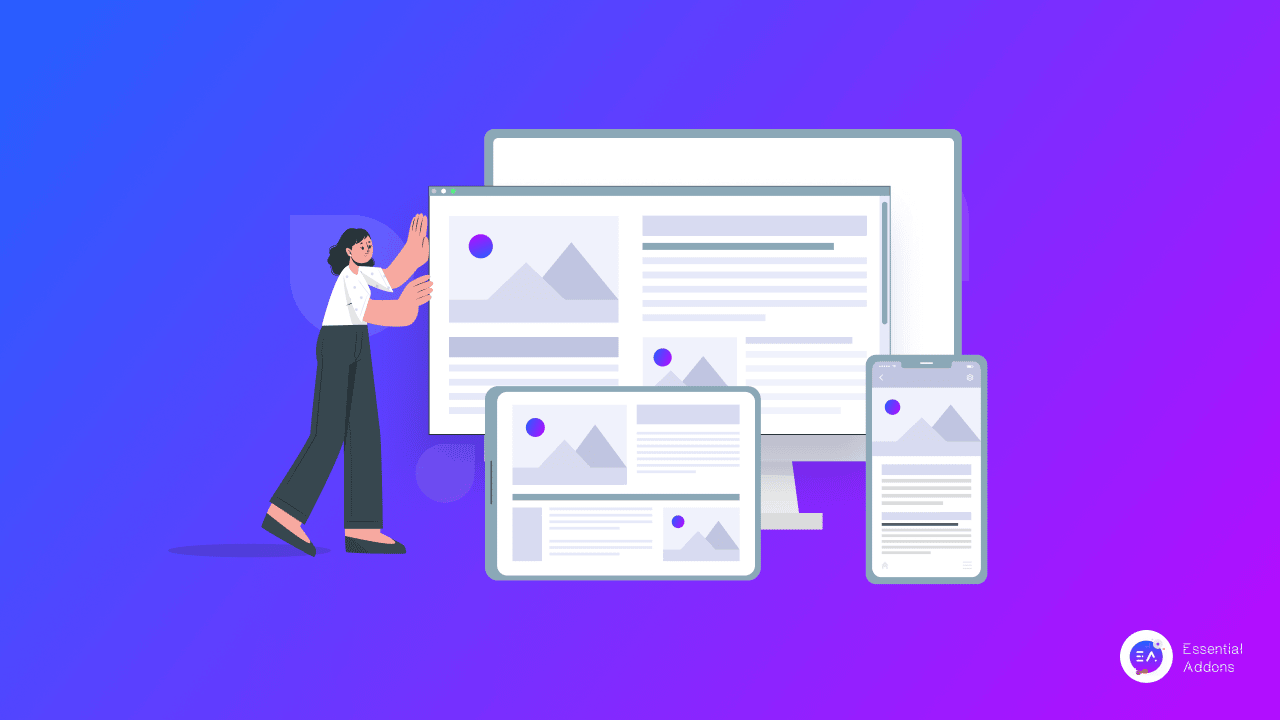 While you are building your anime website from scratch you have to keep in mind that you must have a store website that needs to be visually appealing as well as easy for your customers to explore through. A responsive website  can give you the following benefits:
🎯 Engage Your Customer With Bright Illustrations
Animes and comic books are very colorful and vibrant in their own perspective so their outlook can be the prime marketing strategy to bring forward the whole world under one shade. So if you can research in a detailed market about the most popular ones you can have an edge over other websites. You can showcase the most popular ones in a unique presentation at the top of your page as well as add various animation effects. You can grab your customer's interest if you could follow the following points
🎯 Make Your Comics Website Easy To Navigate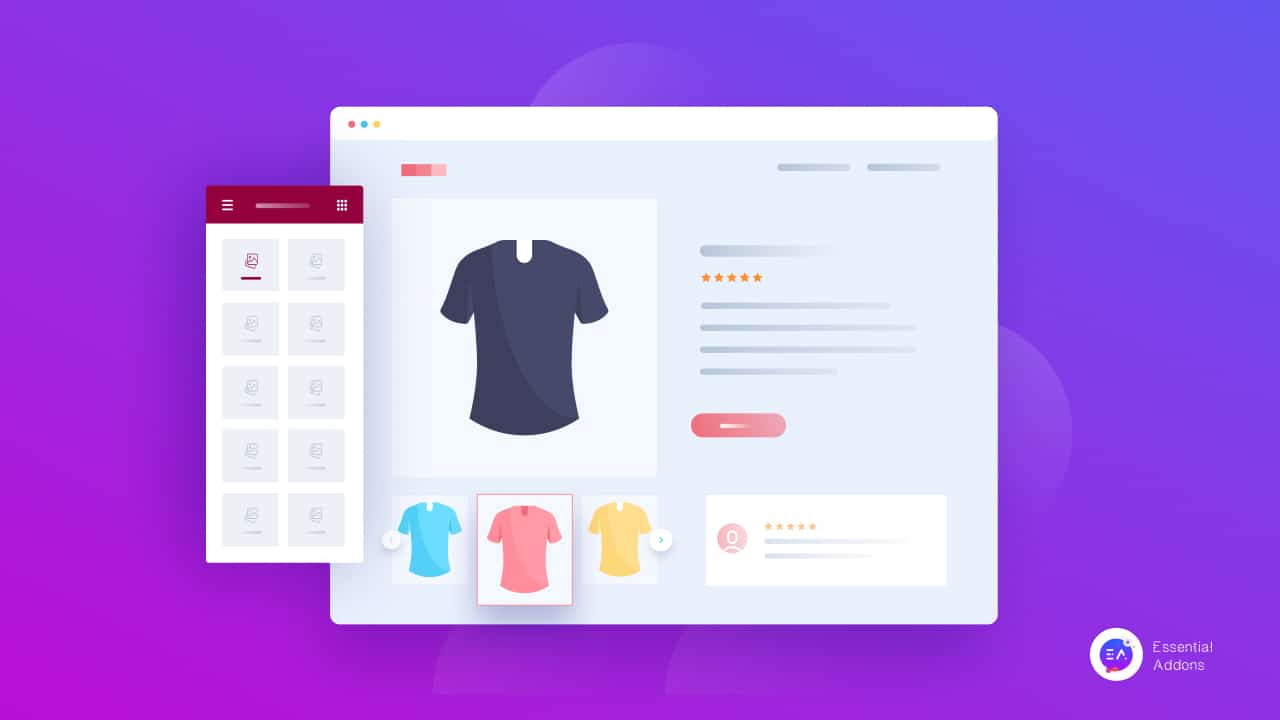 If you want your  customers to make a purchase, you should make it easy for them to find the comics or anime they are looking for. And to do that, you need to pay close attention to ease of navigation on your website.
This includes creating a responsive simple menu, and also organizing your products by category. You can easily categorize Japanese Manga, DC Comics, or Marvel Comics in separate sections as mentioned earlier. Also, you can open a separate section for customer feedback and dedicated support to aid your users. These will bring customer comfort to your site.
Essential Elements For Your Comics & Anime Website 
An engaging comics and anime website must have some essential elements to truly captivate your website audience. Let's go over them below.
A Stunning Landing Page
Landing pages allow you to carefully put call-to-action features like links, forms, buttons, and other website elements to route your leads to conversion. Because a landing page is typically one of the first points of contact between a user and a business, marketers seek to optimize it in order to increase the possibilities of conversion.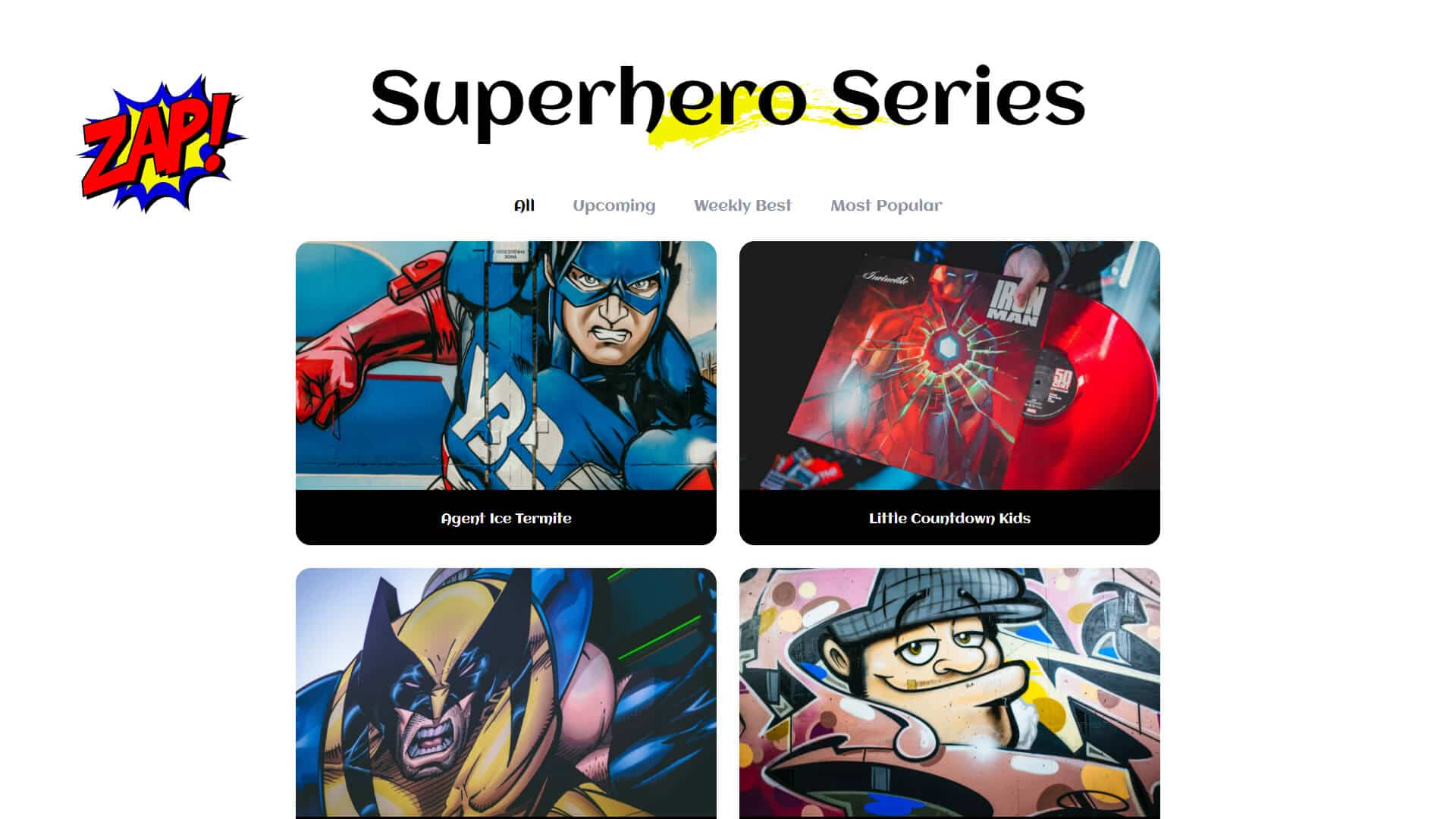 Display Anime & Comic Books With Proper Categorization
The universe of comic books and animes hasn't been built in one day. Usually, there are tons of releases of comic books and animes. Here you need to be careful to categorize them properly because each genre has a separate fanbase.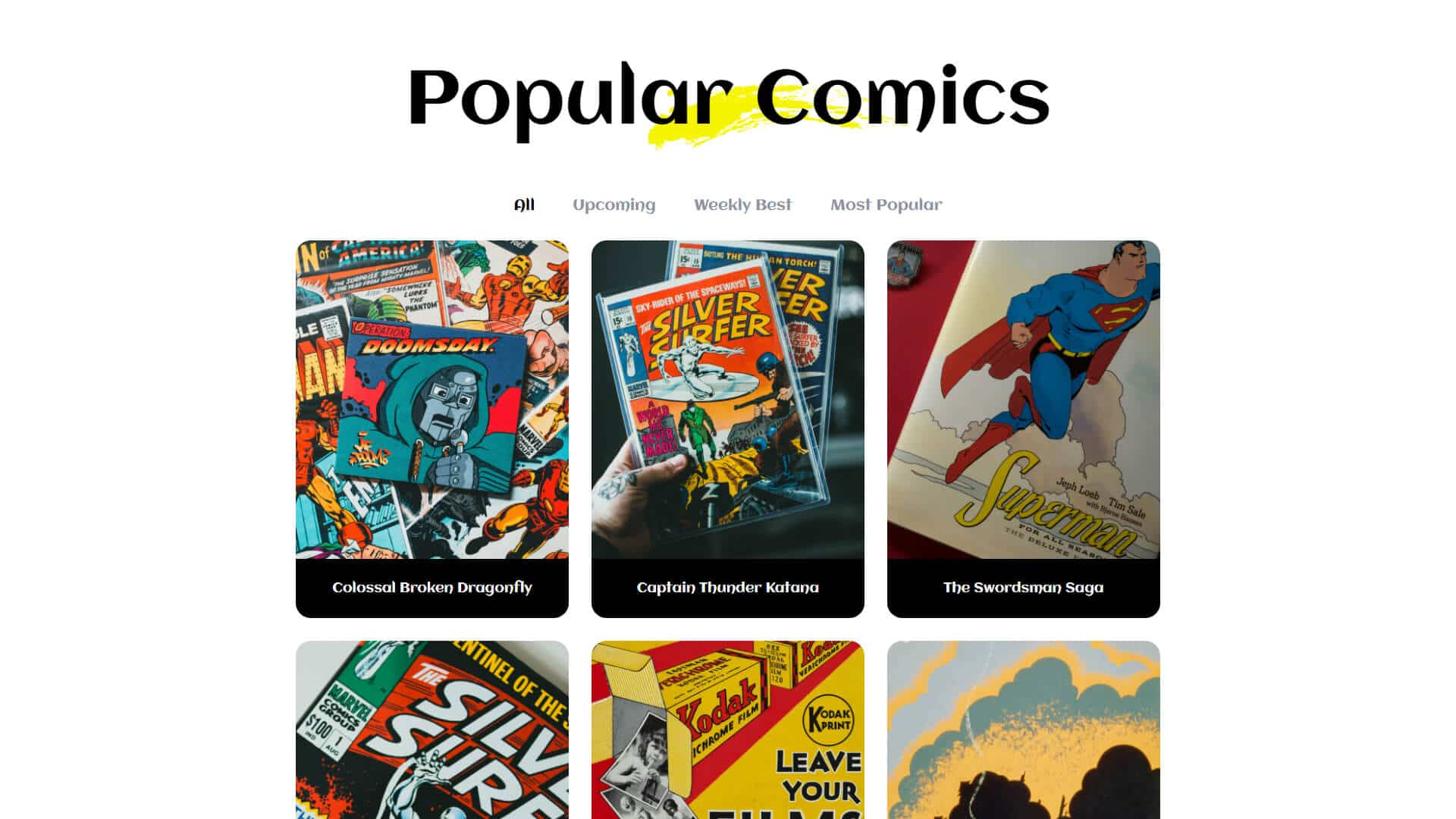 A Clear Call-To-Action To Boost Conversions
Not only is it important to create a stunning and eye-catching comics and anime website, but you also need to give your site visitors a clear Call-To-Action so that if they enjoy your content, they have incentive to come back and return to your website again.
For example, you can use an eye-catching 'Subscribe Now' button to grow your email subscriptions and thus generate new leads for your comics and anime website.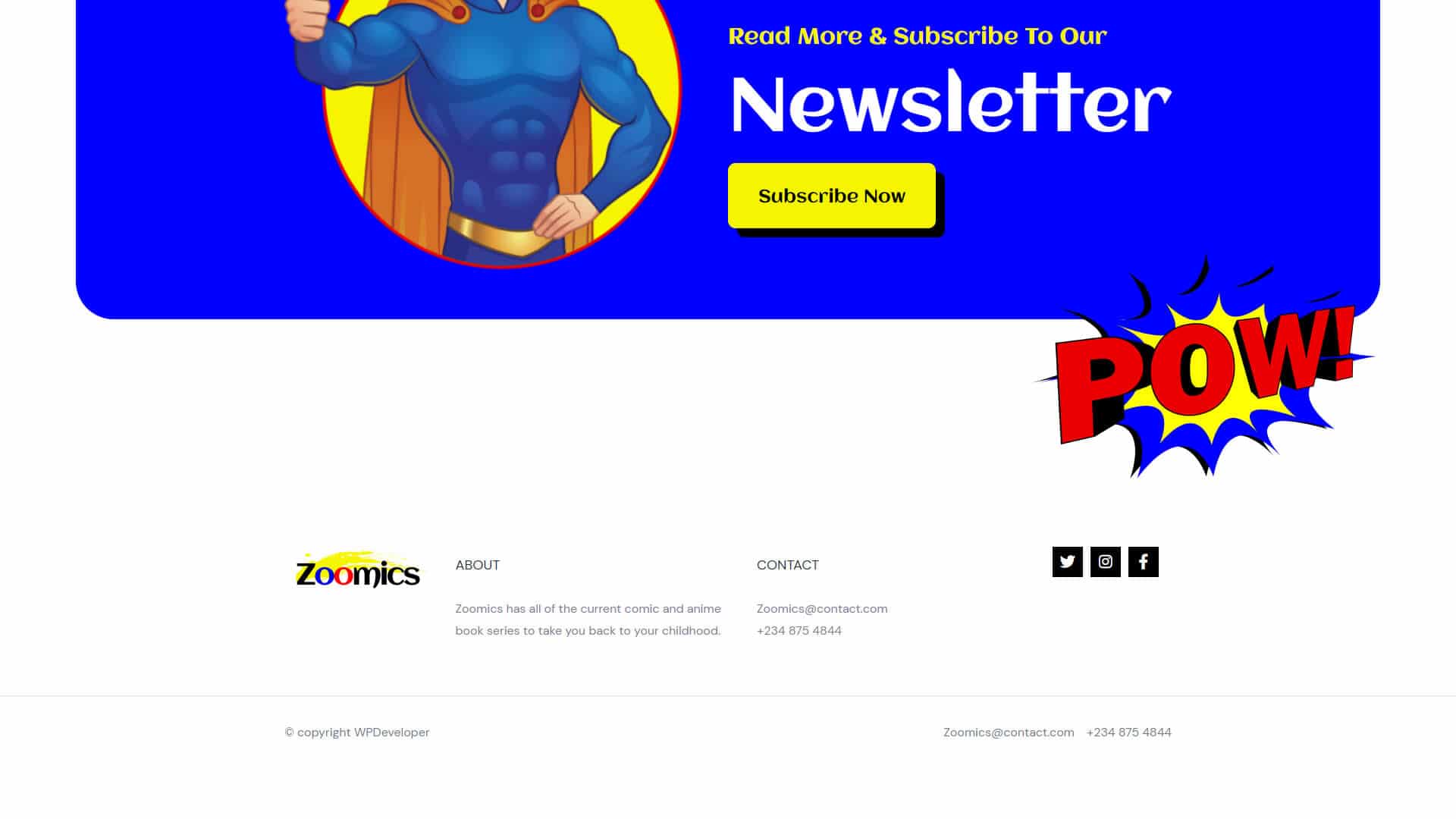 Introducing Zoomics: Ready Elementor Template For Comic And Anime Websites
Ready to create your own anime website? You can get started with Zoomics, a ready WordPress template for creating a comics and anime website without any coding. This anime website template from Templately is built for Elementor website builder, and it comes with  5 ready premade pages, captivating illustrations, Call-To-Action buttons and more.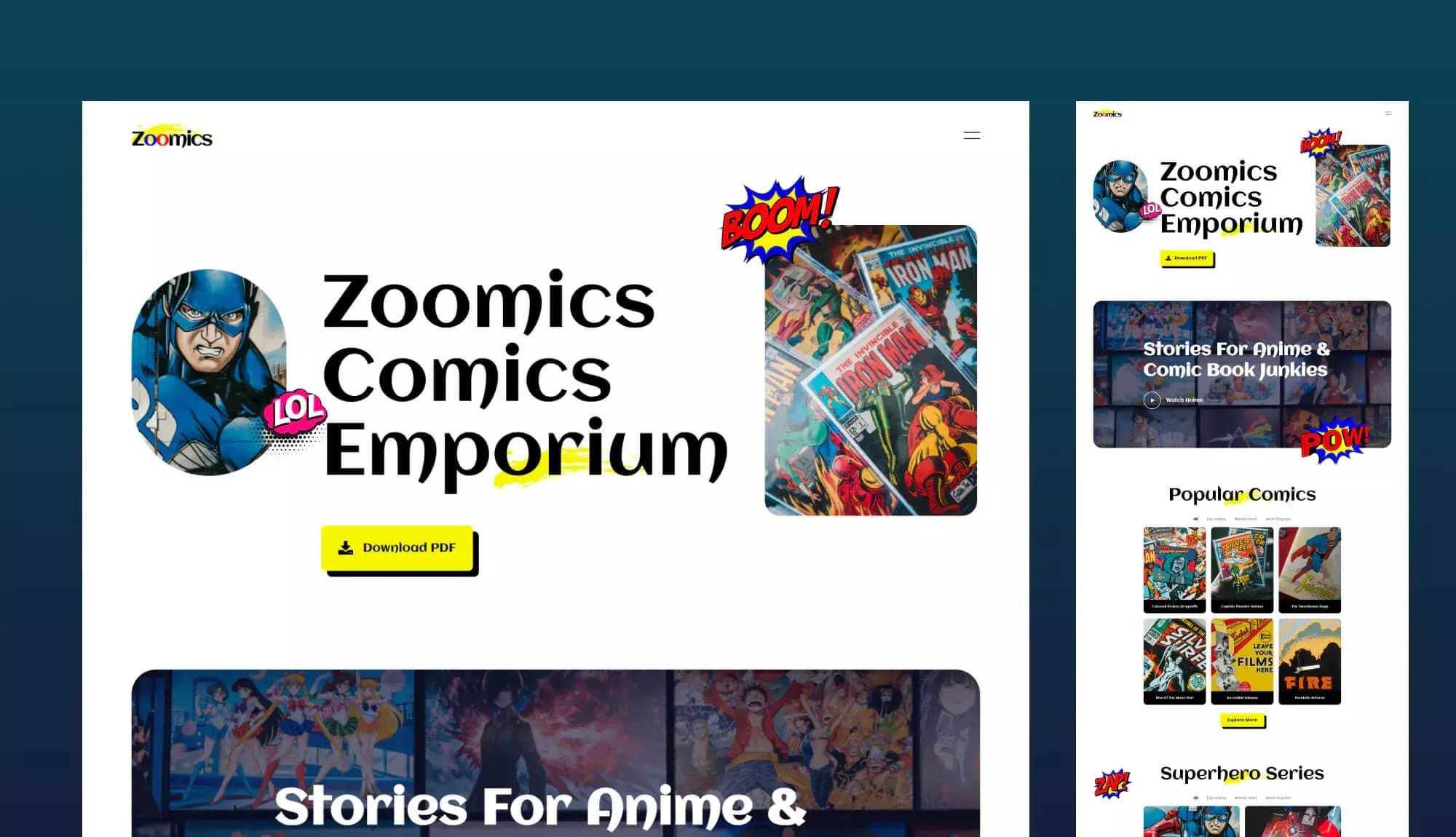 Things You Will Need For Creating Comic & Anime Websites
Now the fun part begins. Here, we are going to see the things you will need to use this ready Elementor anime website template. 
Elementor: Elementor is the most popular page builder on WordPress platforms. To work on the Zoomics pack you need to activate and install Elementor.
Essential Addons for Elementor: This is one of the most popular and largest Elementor addons with 90 exclusive widgets and over 1 million users. As Zoomics is built with both Elementor and Essential Addons, make sure to install this plugin too.
WooCommerce: This is one of the most popular eCommerce plugins for WordPress. If you want to create an online comics book store with Zoomics, make sure to install this plugin as well.
Templately: Since Zoomics is a template pack exclusively available on Templately, you need to have an account on Templately and also install the plugin on your WordPress website.
How To Make A Stunning Comic Book & Anime Website Without Coding?
Now we have to create an awesome website on anime and comic books for your customers. In the following steps, we will follow a detailed walkthrough on how to do it. 
Step 1: Insert A Template For Your Online Store
First, create a new page from your WordPress dashboard. After that Edit With Elementor button and you will be redirected to the Elementor editing panel.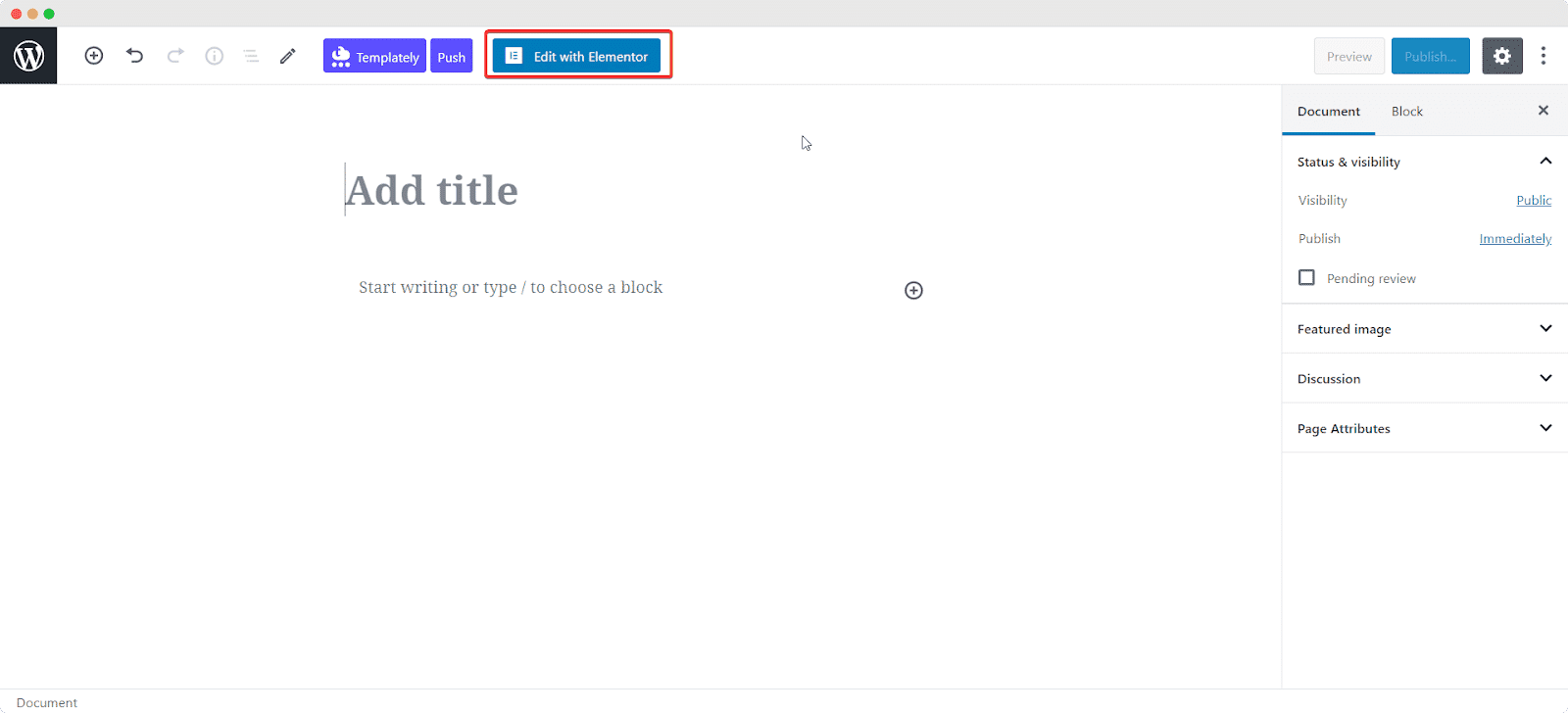 While you are on the editing panel you will find the Templately icon in the middle of your screen. Click it and you will see the library, as shown below. Search for 'Zoomics' and you will find the respective result for your anime website.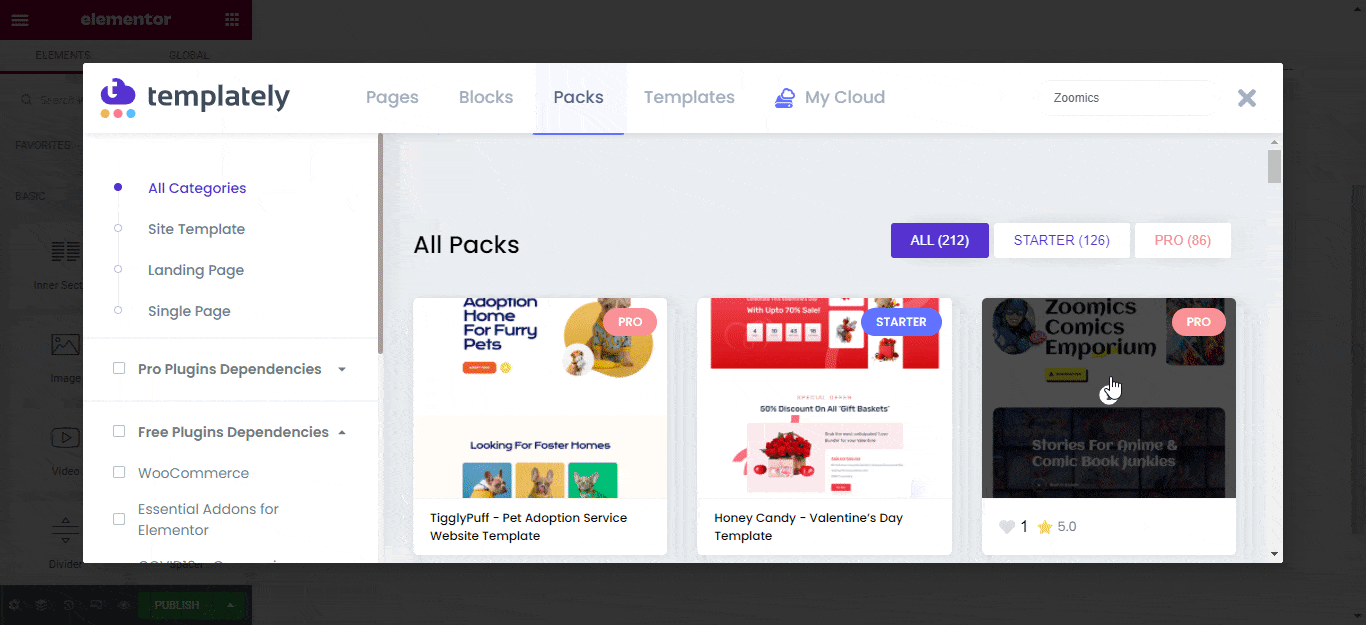 Now you have to insert the anime website template just by pressing the Insert icon. After clicking you will see the entire pack is ready for customization on your editing panel with 1 click. In the following picture, you can see how it will appear on your site. 
Step 2: Customize The Template For An Exceptional Outlook
After inserting the template, all that's left to do is adding your own content and personal touch. Feel free to let your creativity shine  by customizing the template any way you like in Elementor editor. From changing the content, colors, typography, you have the freedom to customize the template however you want.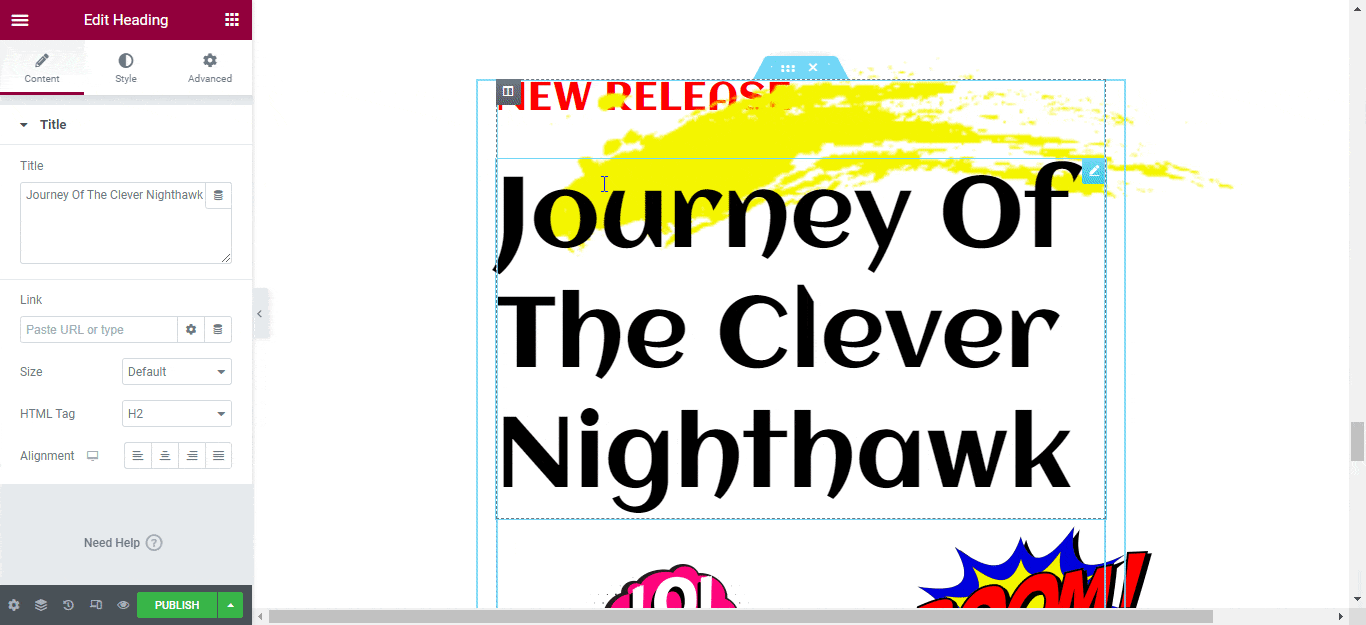 Step 3: Preview & Publish Your Comic Books Website
If you have followed the previous steps then you are right on the way to publishing your website. Just press the Publish button and you can see your front end with ease.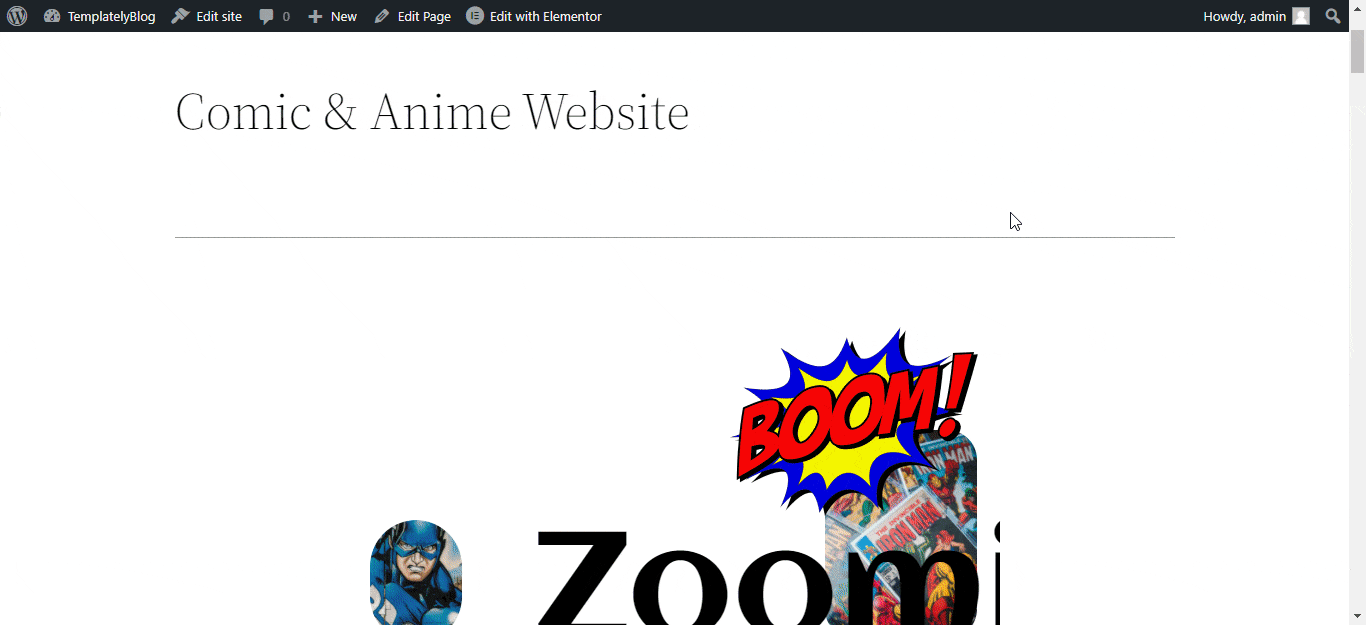 Create Your Own Comics Or Anime Website Today
So this is how you can easily create any comic book and anime website with a few simple clicks. If you enjoyed this tutorial, make sure to subscribe to our blog or join our Facebook Community for more exciting updates.