Any WordPress movie themes usually include everything you need to develop your own online movie database, share your opinions, or post the newest gossip. Independent and mainstream film studios both leverage the internet and dedicated websites to advertise future releases. Keeping this in mind, we've compiled a list of the best WordPress movie themes for cinema-related websites and blogs.

3 Things To Include On Your WordPress Movie Site
When you are picking your preferable WordPress movie themes for your movie website, there are some things to keep in mind. 
Include The Current Trends Of Movies
The film business is continually expanding and growing, embracing new techniques, discarding outmoded trends, and reviewing trends to revitalize earlier approaches. So, what are the most recent fashion trends? You must always Check out these top emerging trends in the film industry to see which filming trends are making a comeback, which new trends have emerged in recent years, and what trends we can expect to continue in the coming years across the film industry, such as high- and low-budget films and TV shows, and incorporate them into your WordPress website.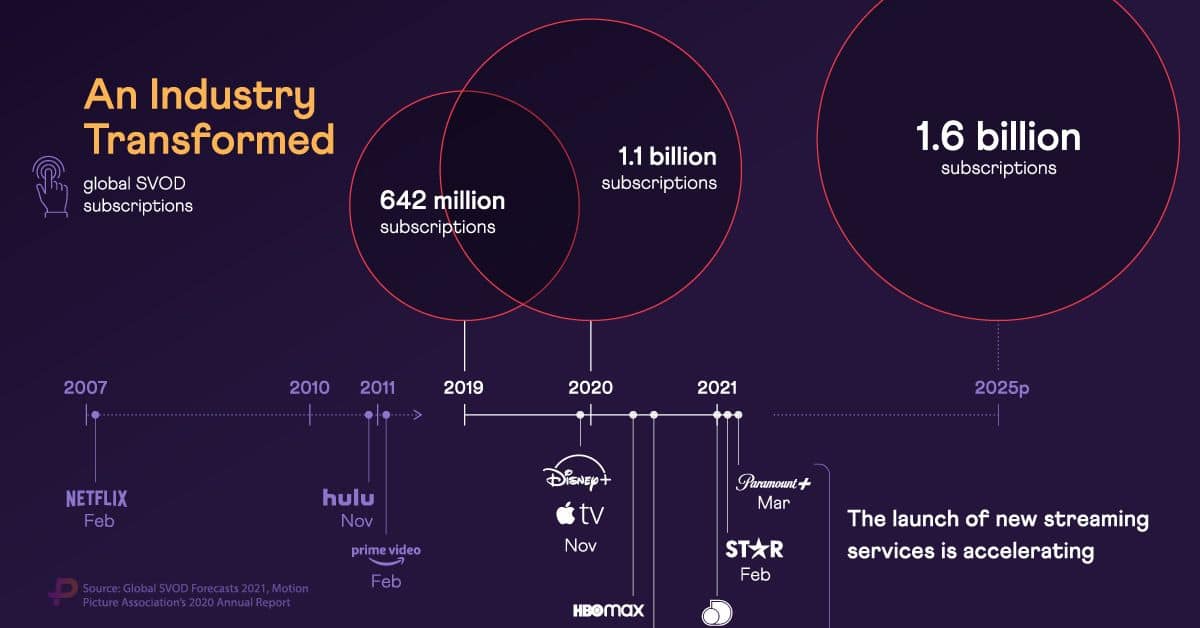 Show Times & Available Ticket Information
When you will have higher traffic on your website, thanks to stunning WordPress movie themes, naturally your customer will want to know information about the movie show times, available seats, or available venues. If you can maintain separate sections for available tickets, show times, or discounted values then you will get a lot of website reach as well as boost conversion rates.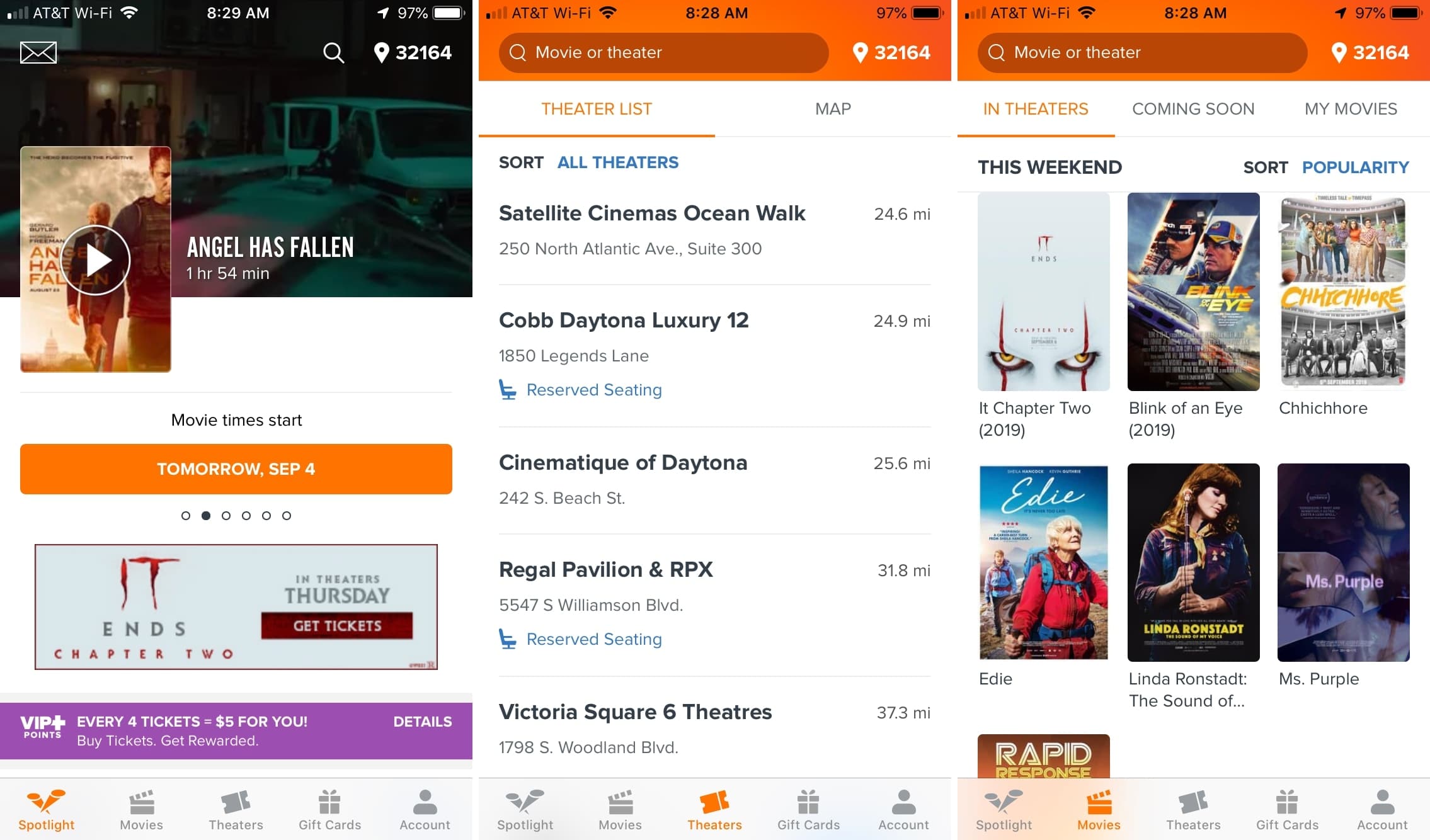 Showcase Various Nominations & Awards
Showcasing awards, oscar nominees, and oscar winners on your movie website can be a cool technique to boost your site. Sometimes people tend to follow reviews, awards, recognition, etc rather than following friends' reviews. So if you can add all the achievements on particular movies then your customer will feel safer buying tickets through your site.
Best WordPress Movie Themes For Any Cinema-Based Website
In the following sections, we will discuss the top WordPress movie themes based on cinema or movies. 
1. Movie Box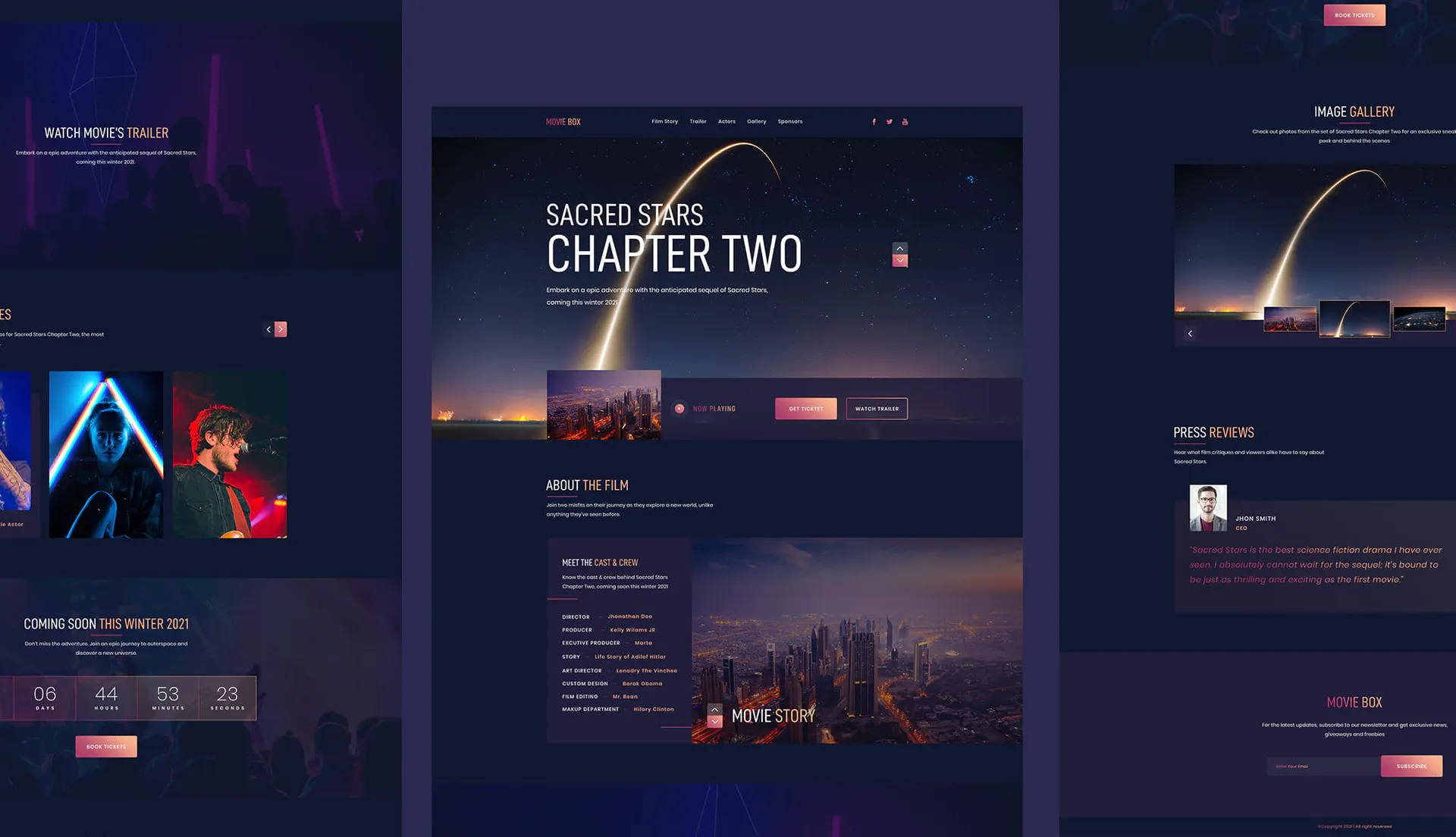 Movie Box is a visually appealing, completely responsive website template for film studios, film websites, film production, film studio, and film production. It can also be utilized by filmmakers, film producers or production firms, animation studios, creative studios, and anybody else involved in the cinema and film business.
Movie Box also has a dynamic layout and style, as well as eye-catching Call-To-Action buttons, animated testimonial carousel widgets, countdown clocks, and other features to assist you in creating a dynamic movie studio or film studio website. This template is very highly rated among the most popular WordPress movie themes. 
2. Leitmotif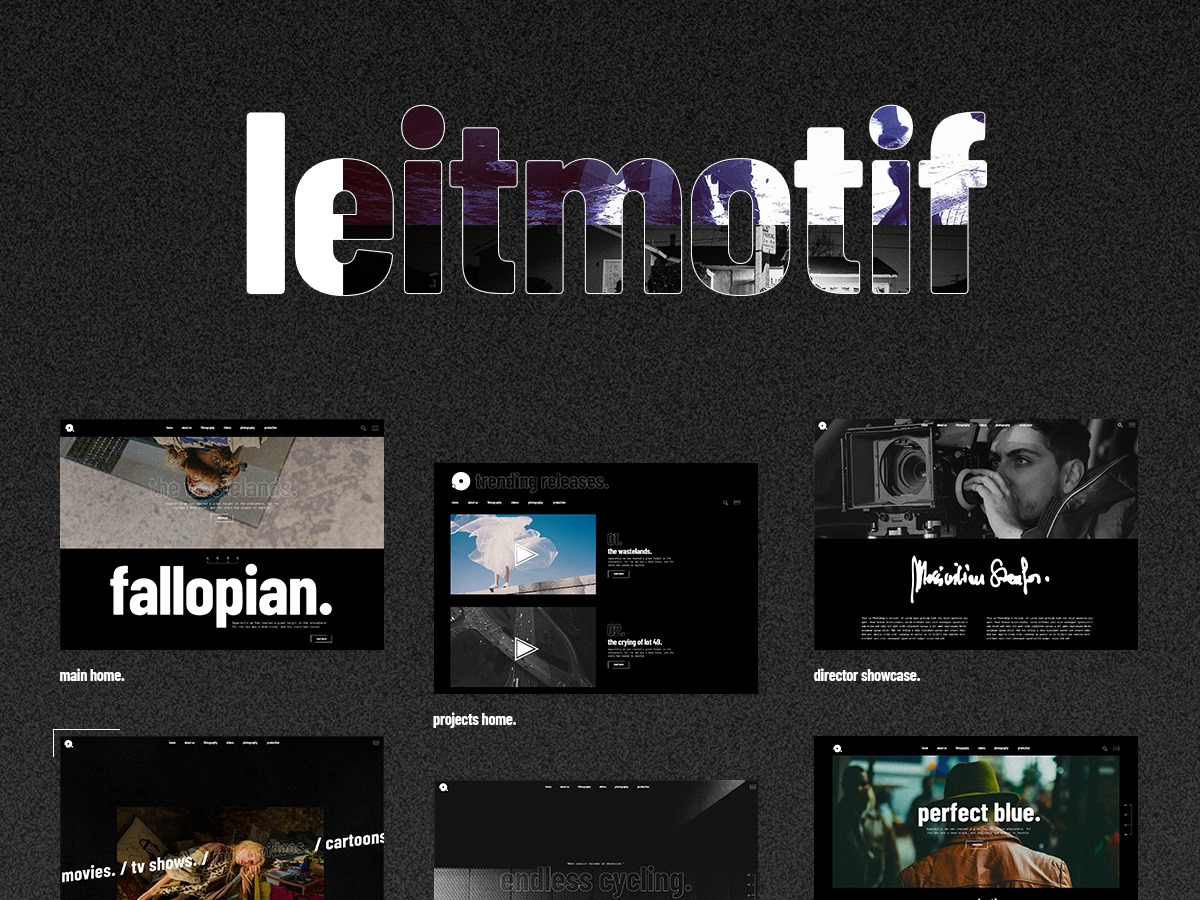 For movie producers and directors, the Leitmotif has a fantastic visual. It's packed with elegant accents, cutting-edge animations, and really intriguing layouts. Leitmotif features multiple core pages in addition to the different homepages. Design an about page, contact page, FAQ page, and more using predefined templates. This template can be anyone's choice of WordPress movie themes. 
3. The Producer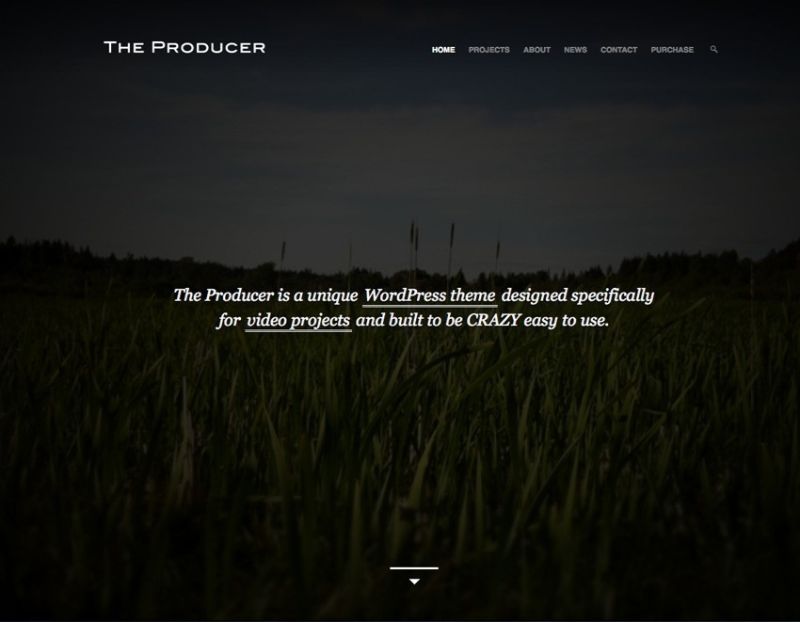 The Producer provides a straightforward website template ideal for studios and production organizations. All of the theme's functionality and design aspects work together to offer an ideal platform for displaying your videos, trailers, and other media. This theme is among the most downloaded WordPress movie themes in the market. 
4. Split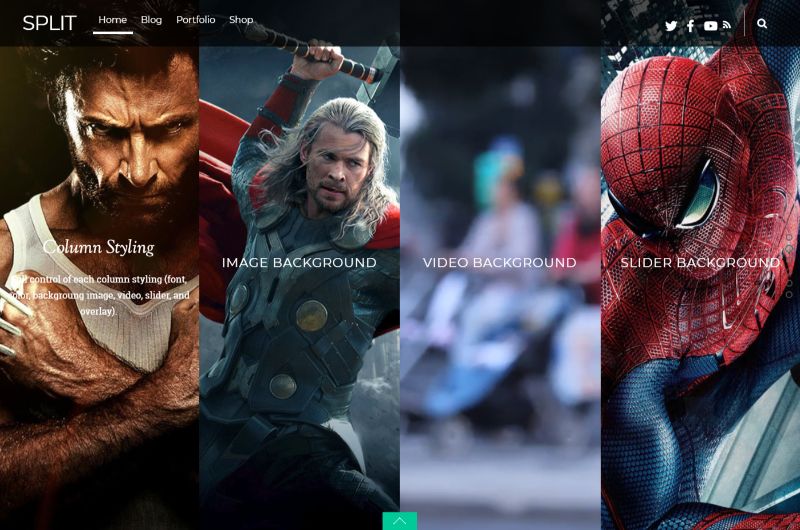 Split is a fantastic WordPress movie and cinema theme that has a split scrolling feature, allowing you to create a cool split scrolling effect as you scroll from one row to the next. The theme also has a plethora of complex UI and UX features, as well as a multitude of customization options.
5. CinemaBase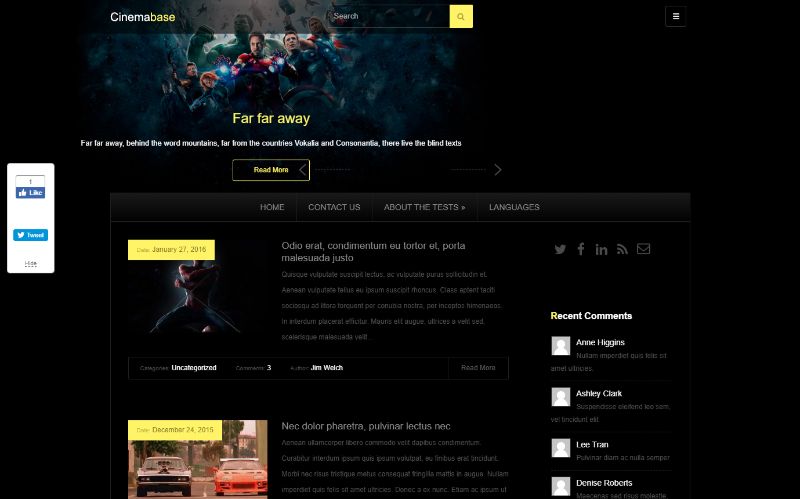 Cinemabase WordPress movie and film theme is ideal for building an online fan base or web portal centered on a specific film or movie franchise. The theme has a professional-grade design, several genre options, and even WooCommerce integration to enable you to sell products or other movie materials on your website.
6. Vysual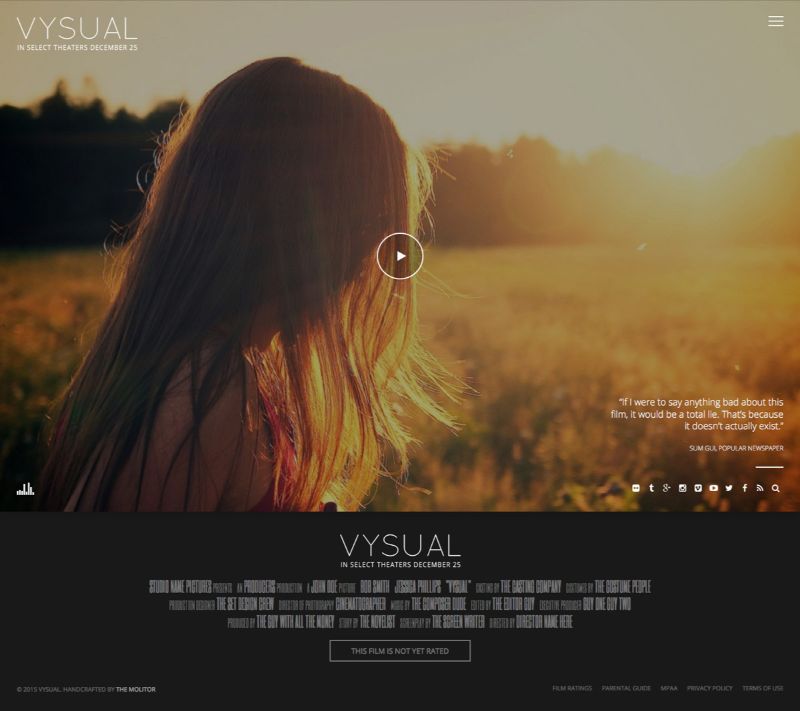 Vysual is a multi-award-winning WordPress theme with a polished and elegant design. The theme was designed exclusively for film campaigns and movie marketing, and it has a slew of specialist features to help you promote your film trailers and other pre-release highlights.
7. Cinerama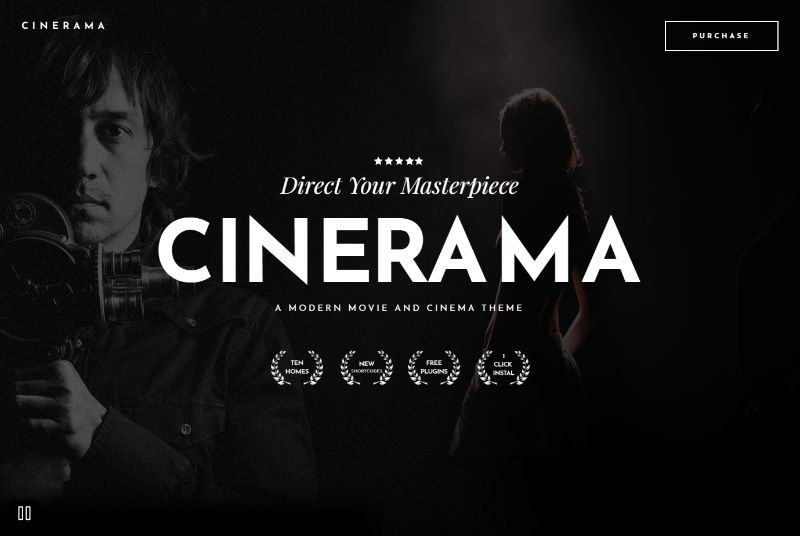 The Cinerama WordPress Theme was created with film studios and filmmakers in mind. This company has developed numerous WordPress movie themes for the film lover's community. The theme includes over ten ready-to-use demo websites as well as sophisticated customization tools to assist you in creating an online presence for your movie or film company. Many UI and UX boosting tools are also provided to provide your audience with an enjoyable browsing experience on your website.
8. Silverscreen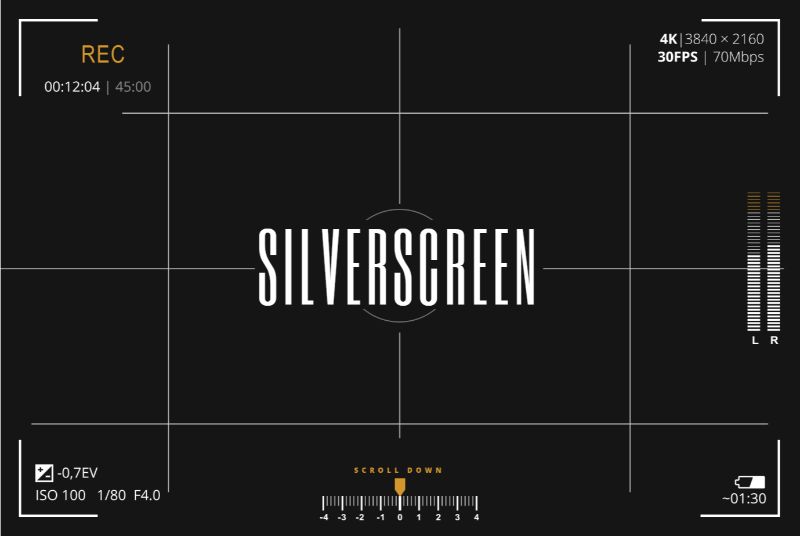 Silverscreen is a WordPress movie and film theme aimed at filmmakers and production firms. It gets you started with a one-of-a-kind layout using film-inspired design elements. There are also several customization options to assist you to get control over how you wish to show your material.
9. Moview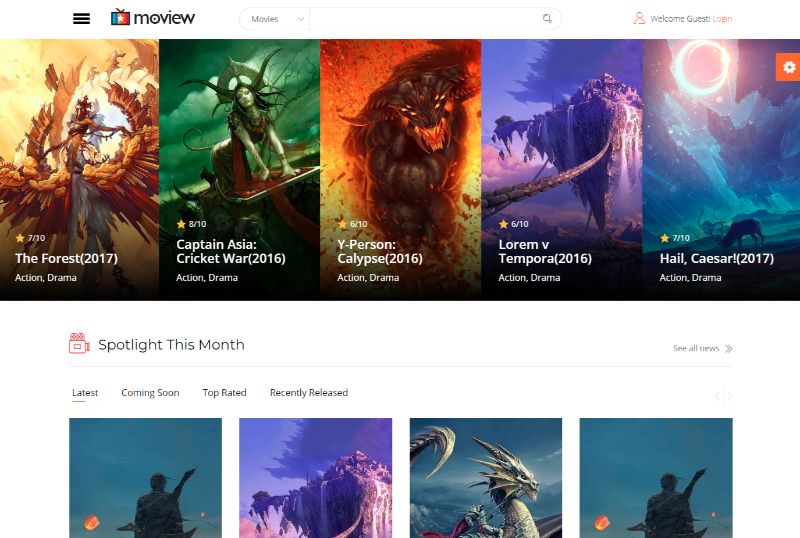 Moview is a versatile WordPress theme for movies and films. It can assist you in creating a movie database, an online movie forum, and even an online ticket-selling platform. It is incredibly versatile and has a plethora of customization choices to assist you in creating a design that accurately portrays your business.
10. Formota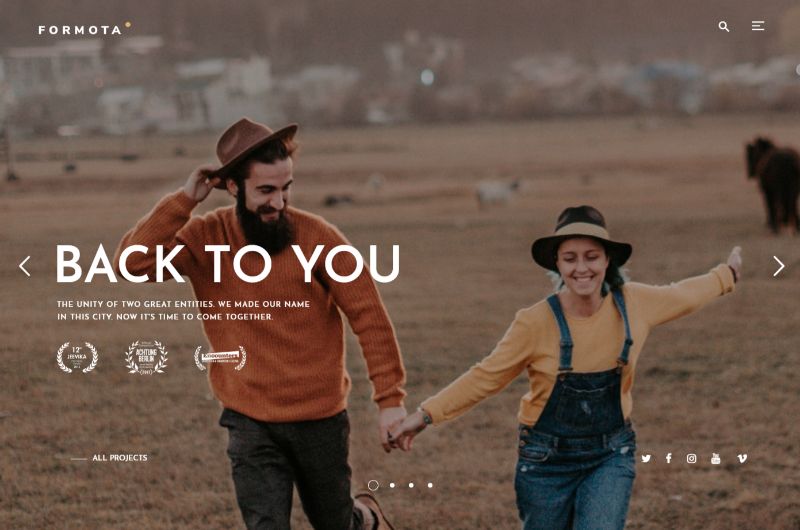 Formota is yet another WordPress film and movie theme aimed toward directors, filmmakers, and production companies. It is designed to assist you in developing a strong online presence in these film-related sectors, and it has a variety of customization choices and design possibilities to assist you in creating a layout that suitably expresses your artistic flair.
11. Blockter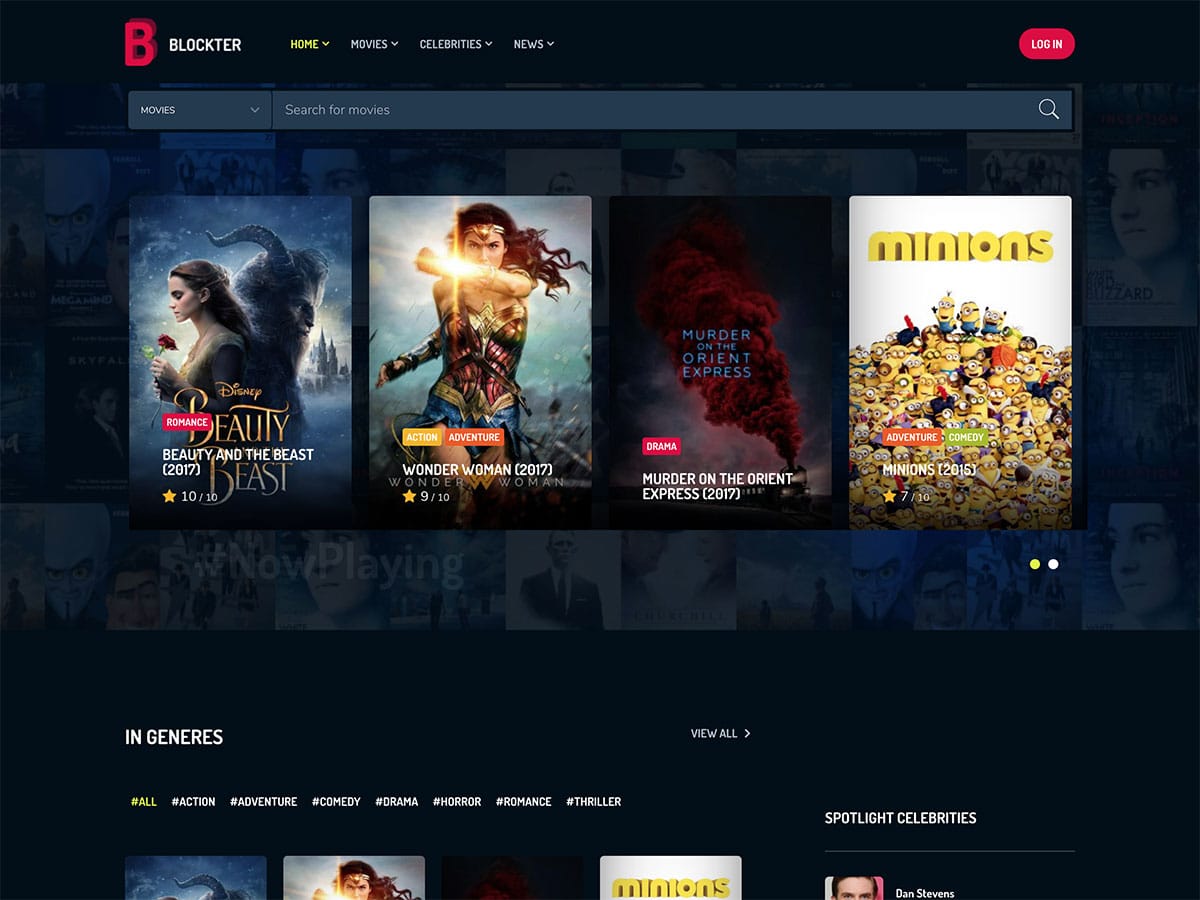 Blockter is a WordPress theme with three homepage layouts for a movie and TV show database website. You can instantly start building your new movie and TV website with information from a variety of sources thanks to the integrated movie library plugin. This not only speeds up and smooths out the import process, but also provides you greater flexibility over how this data is displayed on your site.
12. Vodi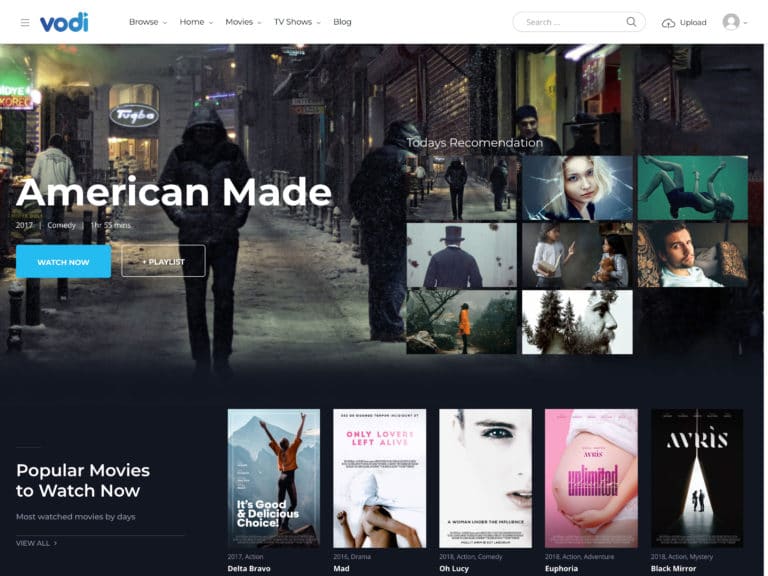 Vodi is ideal for building video streaming services in the fashion of YouTube and Netflix. Vodi was created to make your concept a reality, whether you want to broadcast your own visual content on a website with a recognizable structure or establish a platform where people can submit their own movies. You may use this theme to easily set up a video streaming site or another similar sort of website because Vodi has its own collection of video-focused website samples.
13. FilmMaker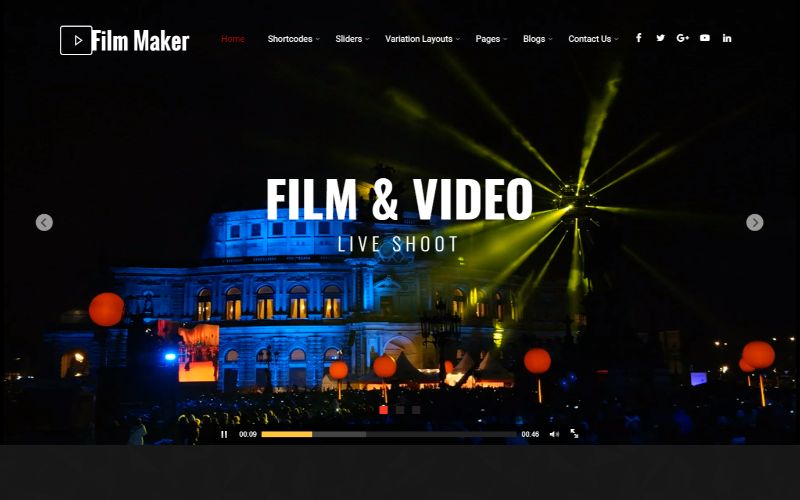 FilmMaker, one of the most popular WordPress movie and film themes, is on our list. The main style is influenced by prominent movie websites like IMDB, Rotten Tomatoes, TicketNew, and others, providing you access to numerous movie-related UI components. There are also powerful customization options available, allowing you to tailor the style and layout to your preferences.
14. Ftage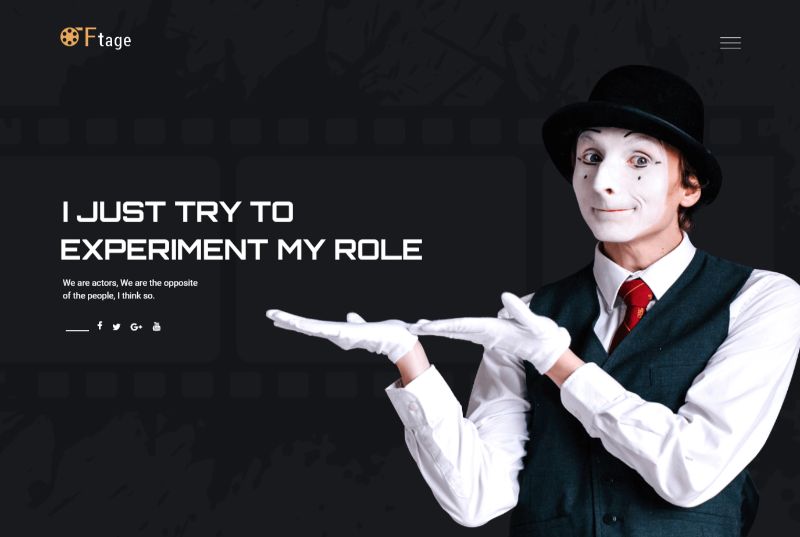 Ftage is a feature-rich WordPress movie and cinema theme that is both visually appealing and efficient. Not only will you get access to all of the capabilities you need to customize the appearance and feel of your website, but you will also have access to various demo WordPress movie themes and professionally designed sub-pages to help you speed up the design process. To assist you, dedicated customization plugins are supplied.
15. Pelicula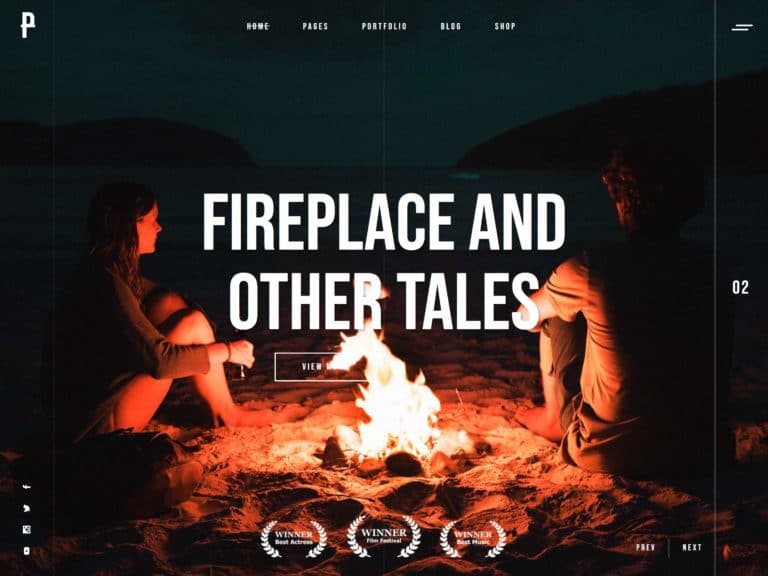 Pelicula is a WordPress video production and movie theme. This theme includes Pre-built sites for film festivals, and directors, and advertising new films as its standout features. Pelicula is a great option if you want to showcase an artist's work, a single movie, or anything else linked to the film business on your website.
Bonus: How To Design A Film Production House Website On WordPress
Using the 'Flimo' Templately template, you can simply learn how to construct a fresh new film production house website. This Elementor template is simple to use and includes fantastic widgets with gorgeous color palettes. You can simply develop a film studio, movie theater, or film production website from scratch with this Flimo template easily.
Liked our blog on WordPress movie themes? Share your feedback in the comment section, subscribe to our blog, and join our Facebook community for more updates.