If you've been thinking about creating a book blog, now is the moment. Starting a blog can be a little bit difficult if you have no previous knowledge, regardless your blog is about the book industry, reading, or reviewing – whatever perspective you choose. We'll go through everything you'll need and how to get help with planning and marketing your website.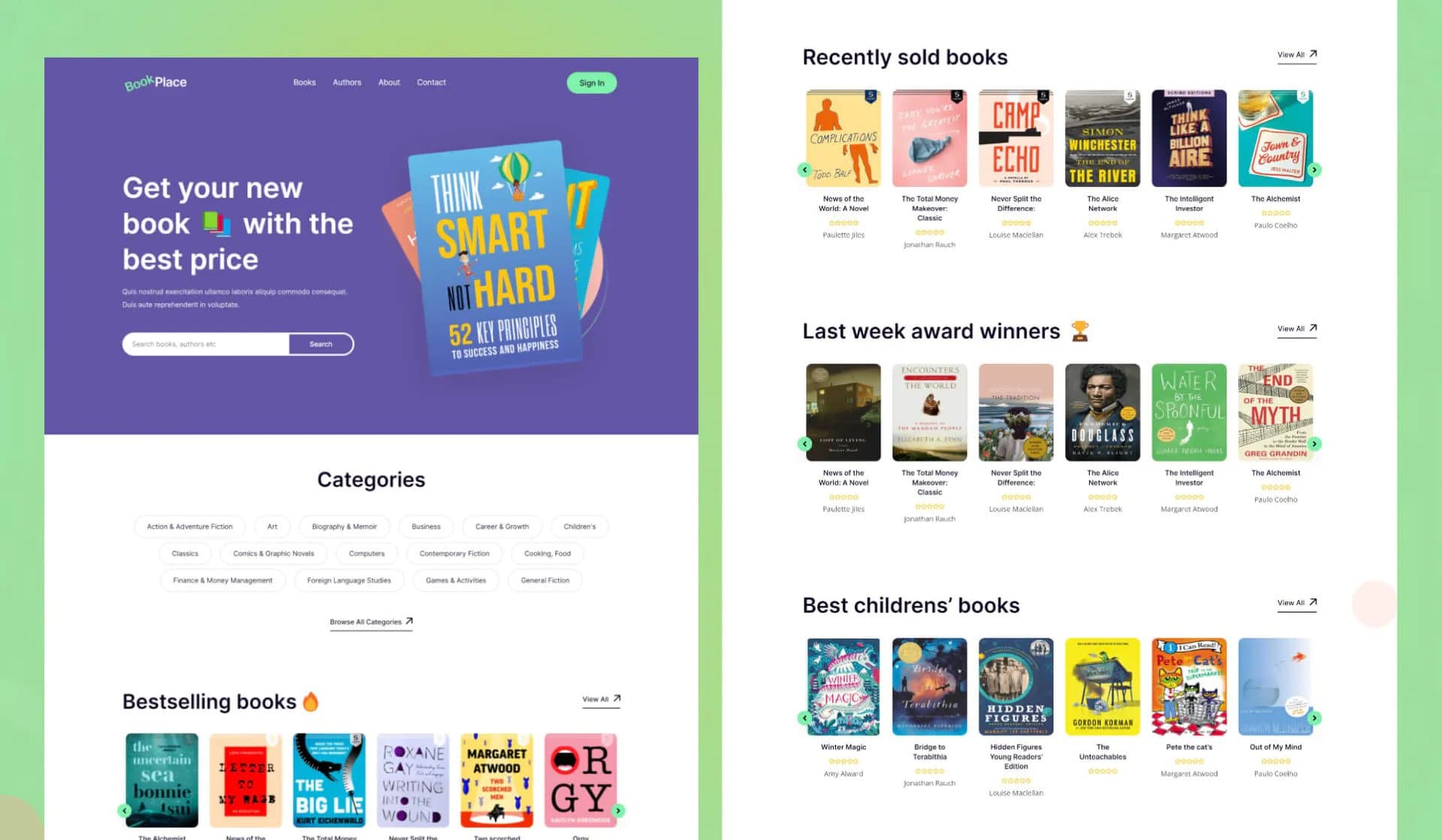 Things To Keep In Mind Before Starting A Book Blog
Before you start a book blogging website of your own there are some things you should keep in mind for a smoother experience.
Determine Your Target Bookworms
Your target audience is the unique group of individuals to whom you focus your book blogs, such as readers of a given age, area, gender, or community. Identifying your potential customers can assist you in determining your book blog's niche, article style, and blog design.
For example, if your target audience is younger readers, you can focus on the adventure or fantasy genre. Or you can write your blog posts or articles in a more appealing way.
Choose The Right Book Blog Platform
A blogging platform is software that allows you to create and manage your blog or website. You can start a book blog using one of two common blogging platforms: content management systems (CMS) or website builders.
WordPress, for example, is a content management system (CMS) that builds and maintains your blog by integrating multiple themes and templates. It requires no coding skills, operates in your browser, and is suitable for any kind of book blog.
Pick A Gorgeous Website Template
Your blog template influences user engagement in addition to presenting your blog's initial impression to site visitors. The ideal template should be visually appealing and simple to use. Remember to opt for a template that matches the atmosphere of your site, as previously described. 
3 Attractive Templates To Start Your Book Blog From Scratch
In the following section, we have hand-picked some of the best templates from Templately to help you to build your first book blog site. 
1. EleBrary: Library Website Template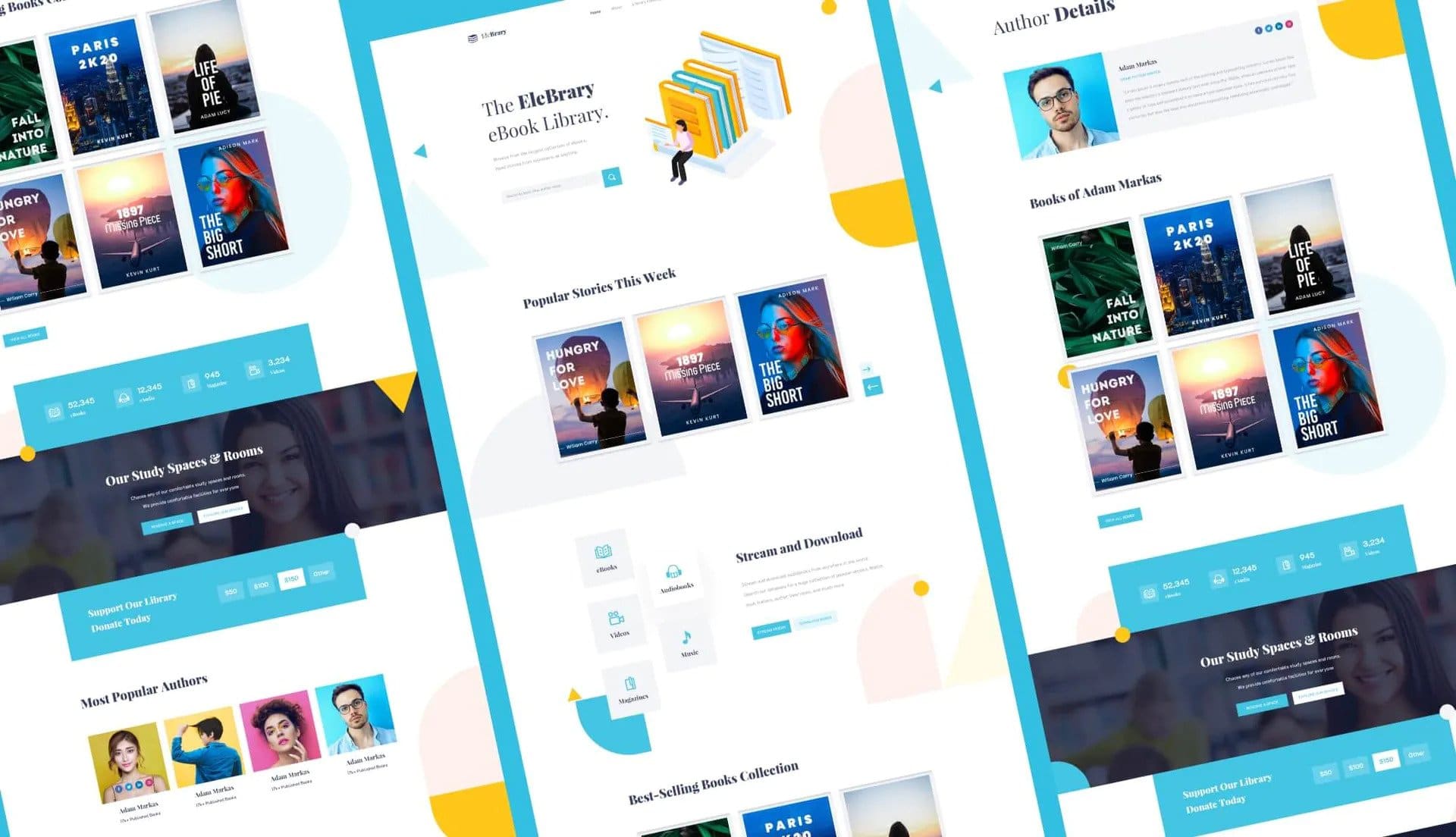 Elebrary is a free template pack from template where you can build any kind of book blog website without writing any code. This fantastic template pack has vibrant colors, a clean and modern style, and is ideal for sharing a library of ebooks and audiobooks. It's also ideal for book cafés, bookstore owners, and librarians that provide reading and study facilities to their customers.
2. EleBook: e-Book Website Template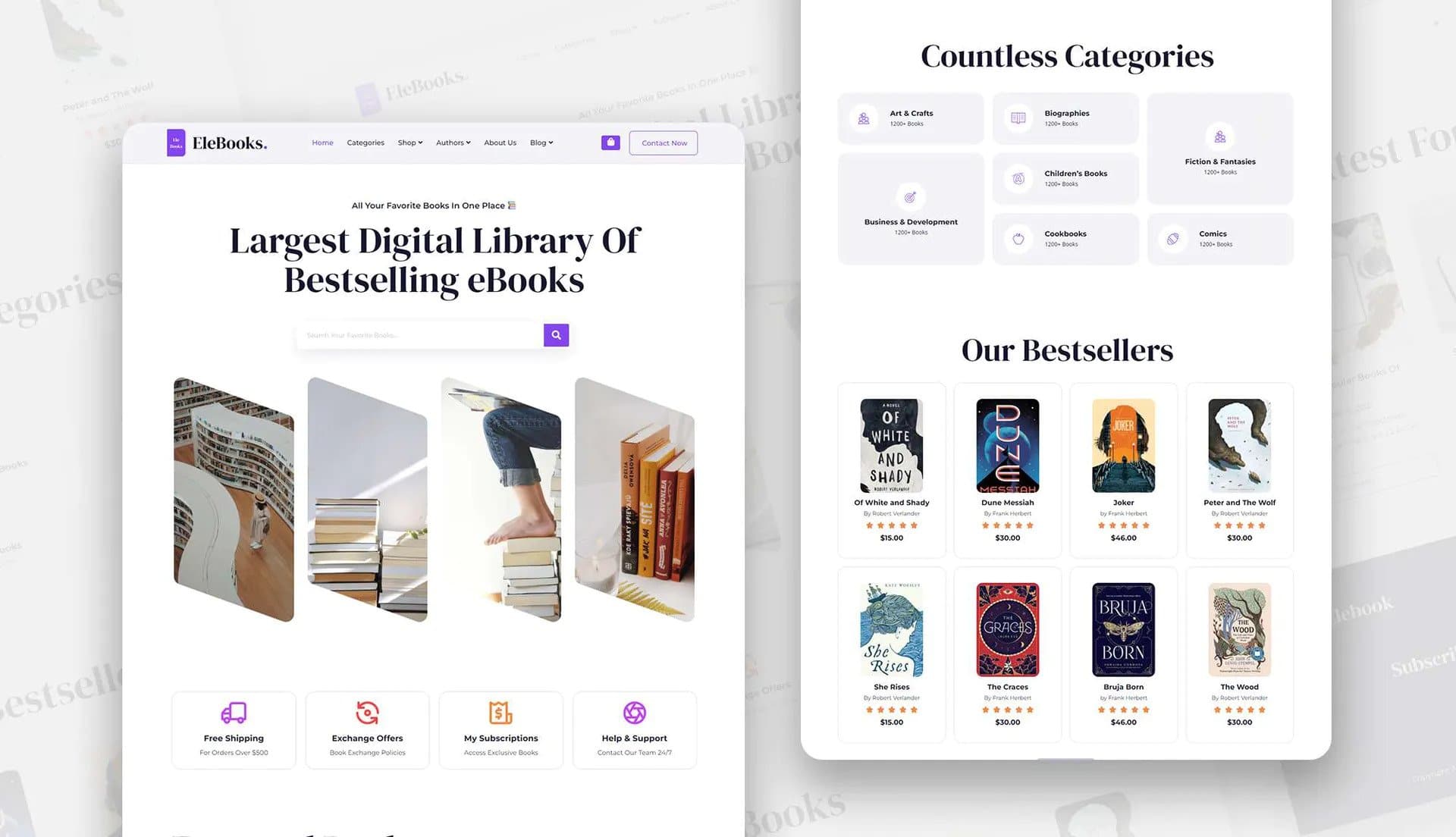 EleBook is a beautifully designed WordPress website template for eBook stores and online book stores. This superb template pack is perfect for creating high-converting and entertaining sites for libraries, authors, book blogs, bookstores, book cafés, eBook libraries, and more, thanks to its simple yet dynamic styles and vivid colors.
3. Bookplace: Book Store Template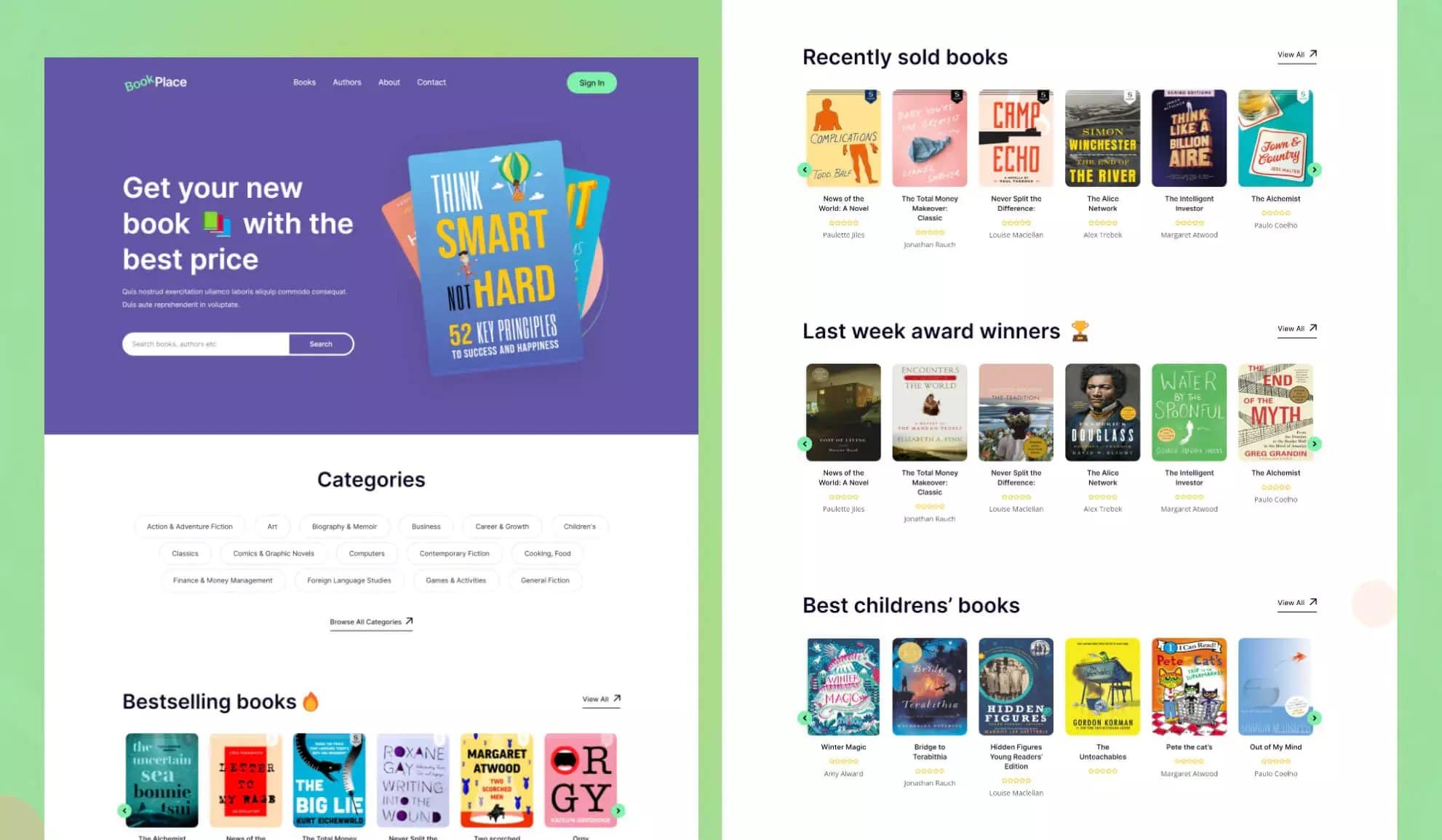 BookPlace is a stunning WordPress template set created specifically for book store websites, online booksellers, new publishers, online libraries, online book shops, and any book blog website. Using its wonderfully relaxing color palette, this stunning template pack is developed with Elementor and Essential Addons to let you easily design entirely customizable websites for your book blog website. 
Guide: How To Create A Book Blog Website Without Coding?
Now we will take a step-by-step guideline where you can easily create your book blog website or similar kind of website without any coding. 
Step 1: Insert Bookplace Template On Homepage
Let's click on Edit with Elementor to create a new page on the WordPress dashboard.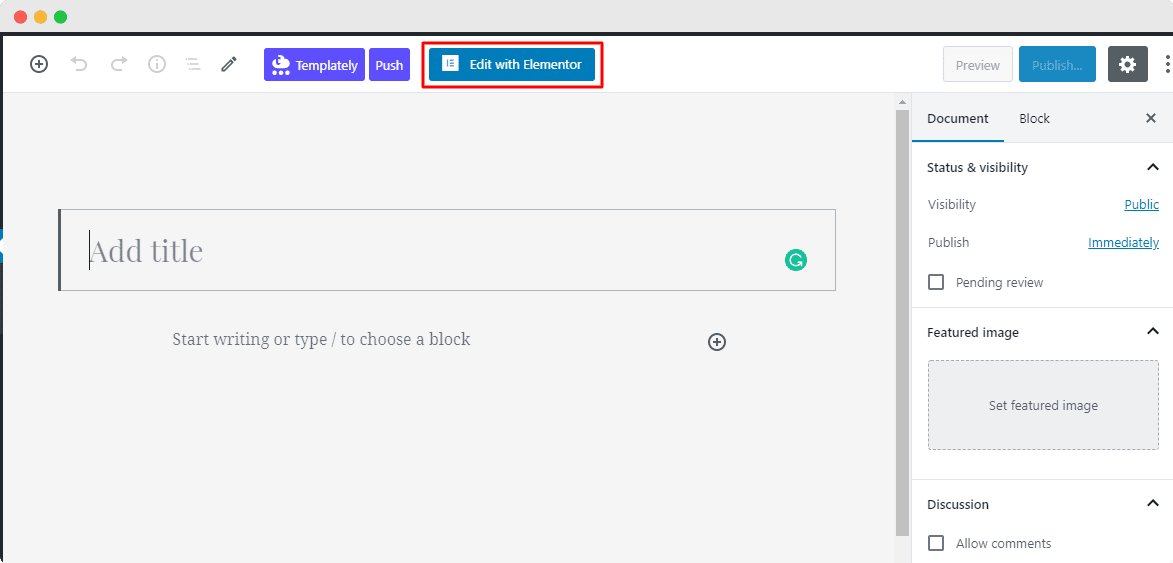 It will come up with a new page in Elementor. You need to click on the middle icon of the page that comes with the 'Templately'. It will beautifully showcase all Templately ready collections there. You have to search for 'Bookplace'. It will automatically then show all the ready pages & blocks related to it.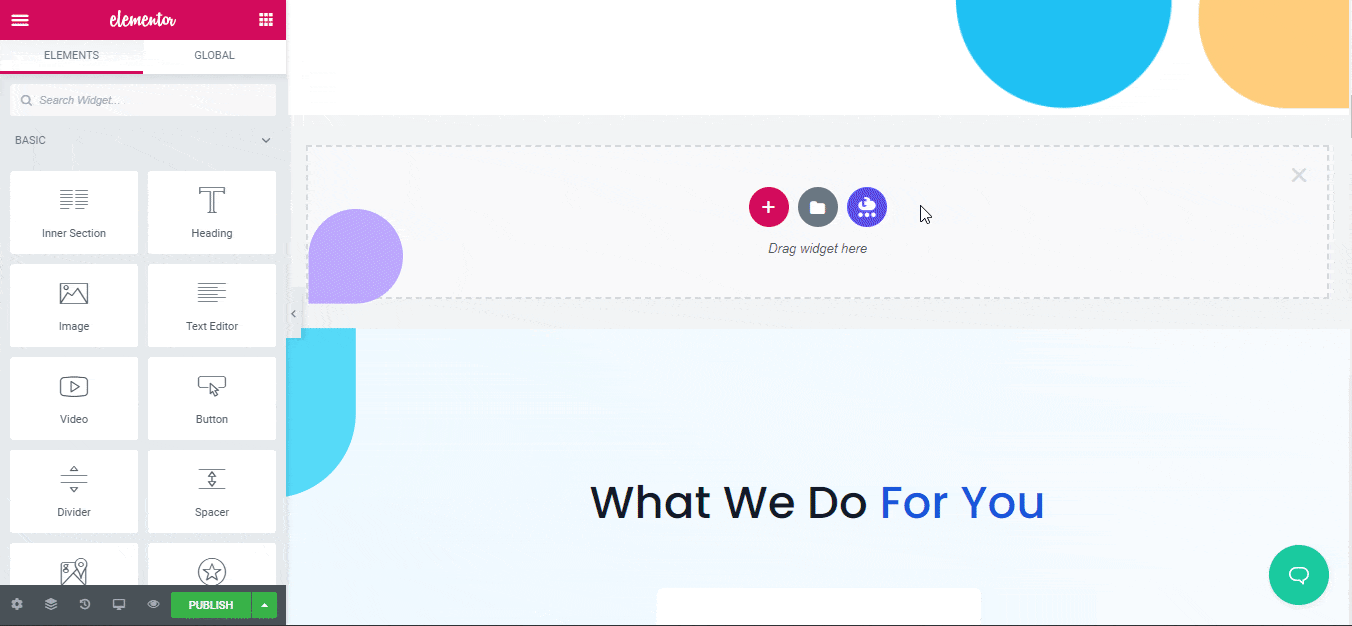 After that, pick the 'Bookplace' template, hit the 'Insert' button, and start modifying it as per your preference.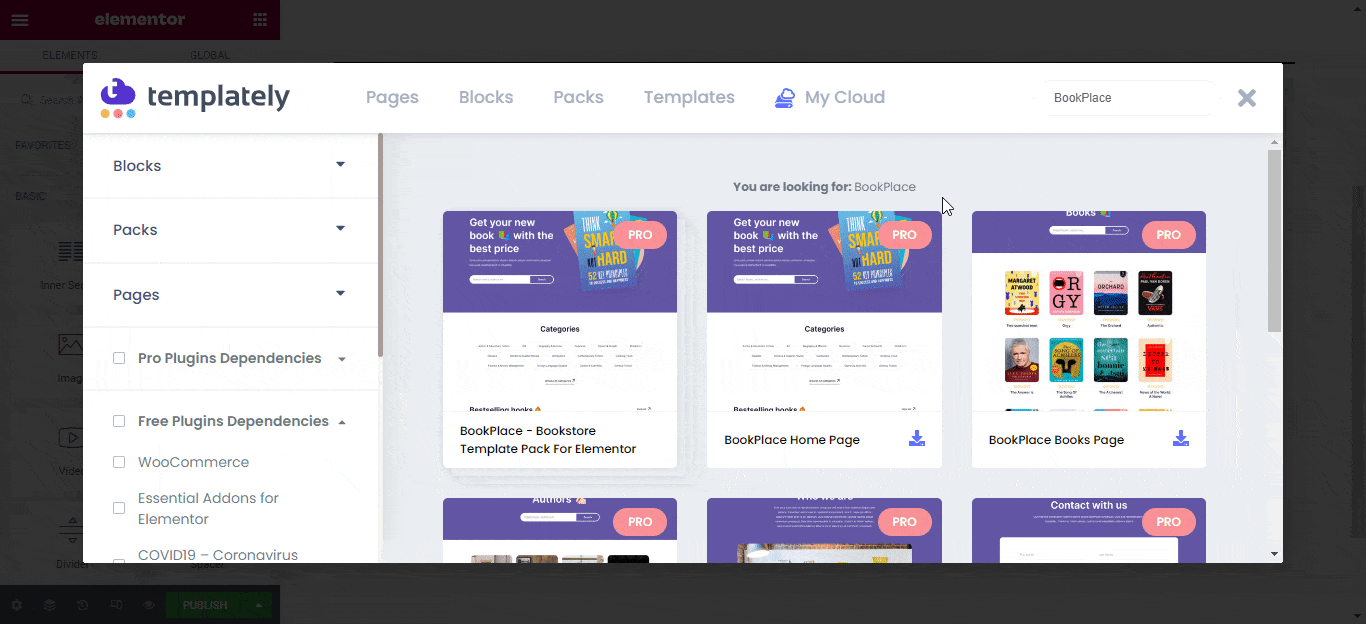 Step 2: Customize The Template In Elementor
You can now launch your book blogging website with Elementor in minutes by using the completely responsive, bookish template. You can add your personal content to each creative part, drag and drop any additional widgets, change the website color outlook, and it's ready to go live.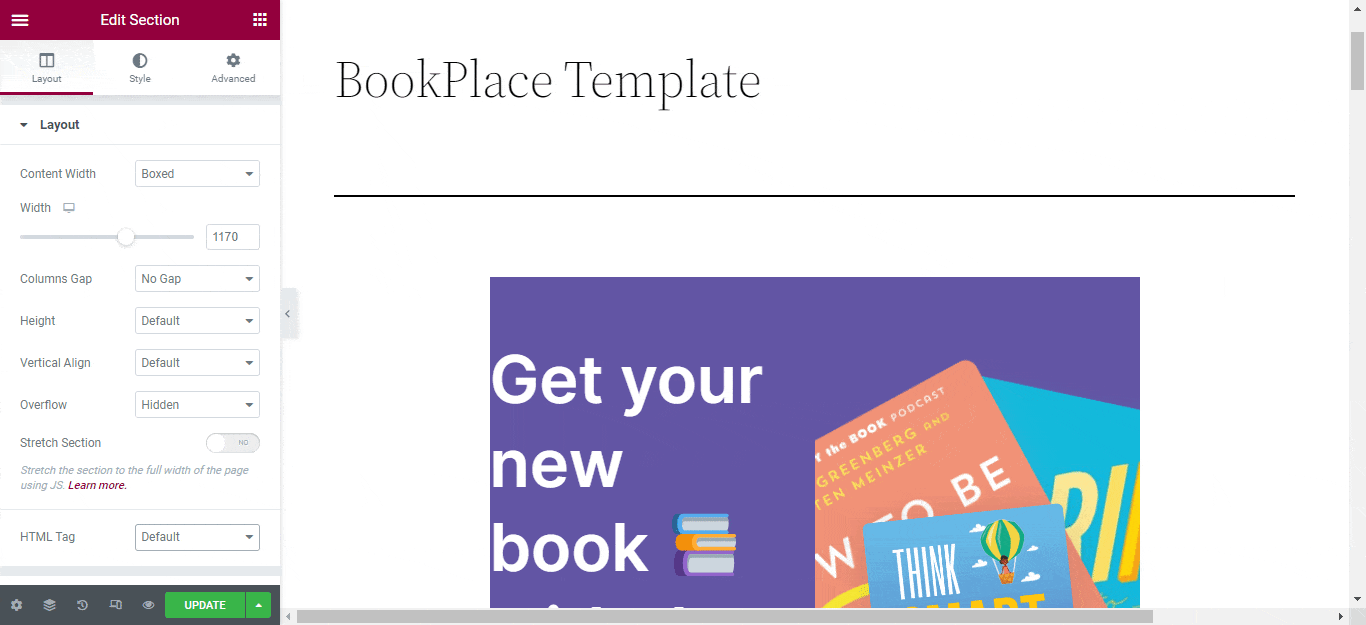 Step 3: Save The Template Design On My Cloud
After that, store your template designs in Templately's 'MyCloud' storage. Simply right-click on the design and select 'Save Page to Templately' to save it to the cloud.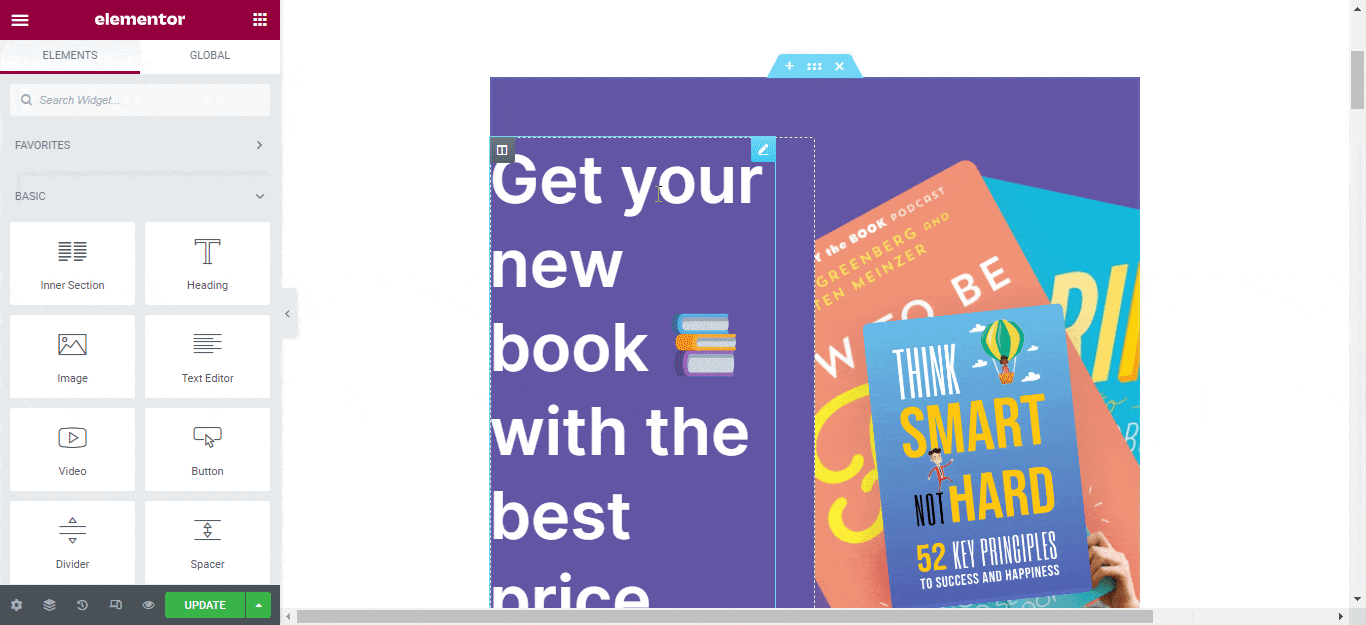 You can even reuse your saved template designs on multiple sites as you desire. Plus, Templately WorkSpace enables you to develop a smooth cloud collaboration by sharing your ready designs with other team members. So that you can increase your productivity to a whole new level. 
Check The Template Outcome Of Your Book Blog Site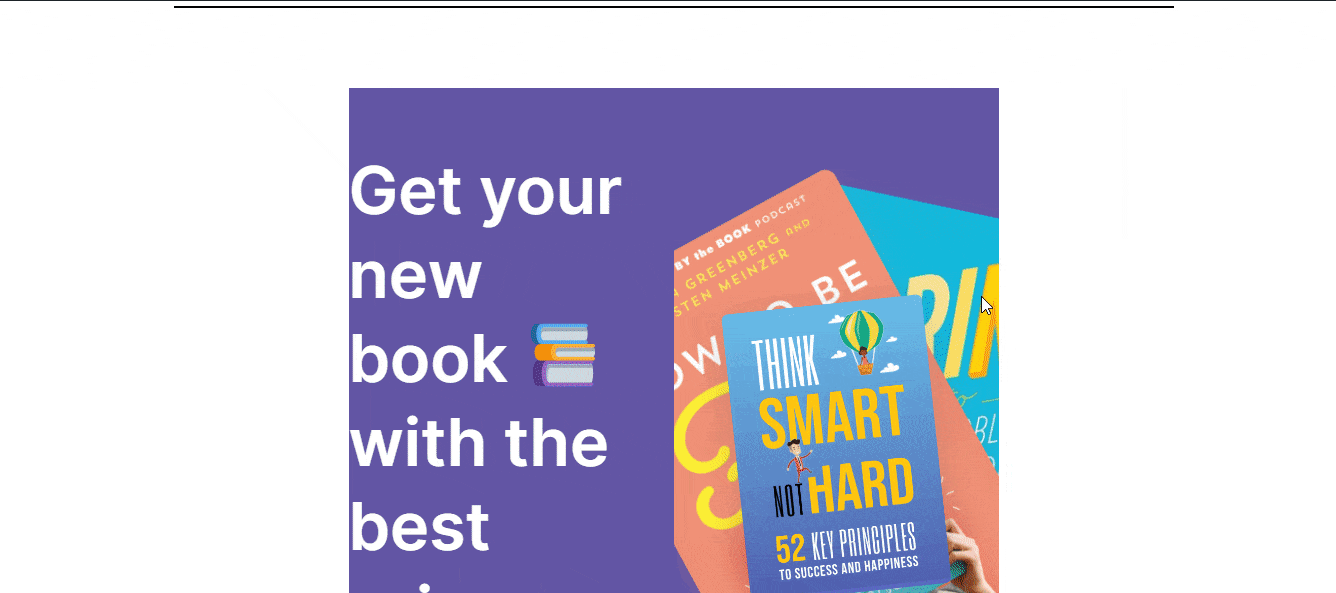 You have just made your book blog website without writing any complexity. You have finally used the responsive landing page designs of Templately's 'BookPlace' to design a gorgeous creative agency website with the Elementor design studio template without writing a single line of code.
Create Your Book Blog Site With Templately Right Now
As you can see it is very easy to design any kind of book blog site with Templately. Additionally, you can start your web designing from scratch with tons of customization options. Liked this article on the book blog? Share your feedback in the comment section and subscribe to our blog page and join our Facebook community for more exciting updates.