Are you looking for a way to add TikTok pixel in WordPress?
TikTok, one of the most popular social media platforms, provides an amazing chance for any business to advertise and attract traffic to its products and services. TikTok Pixel allows you to improve your TikTok adverts and increase your sales rate. It also allows you to measure purchases, and user activity, and locate your target demographic.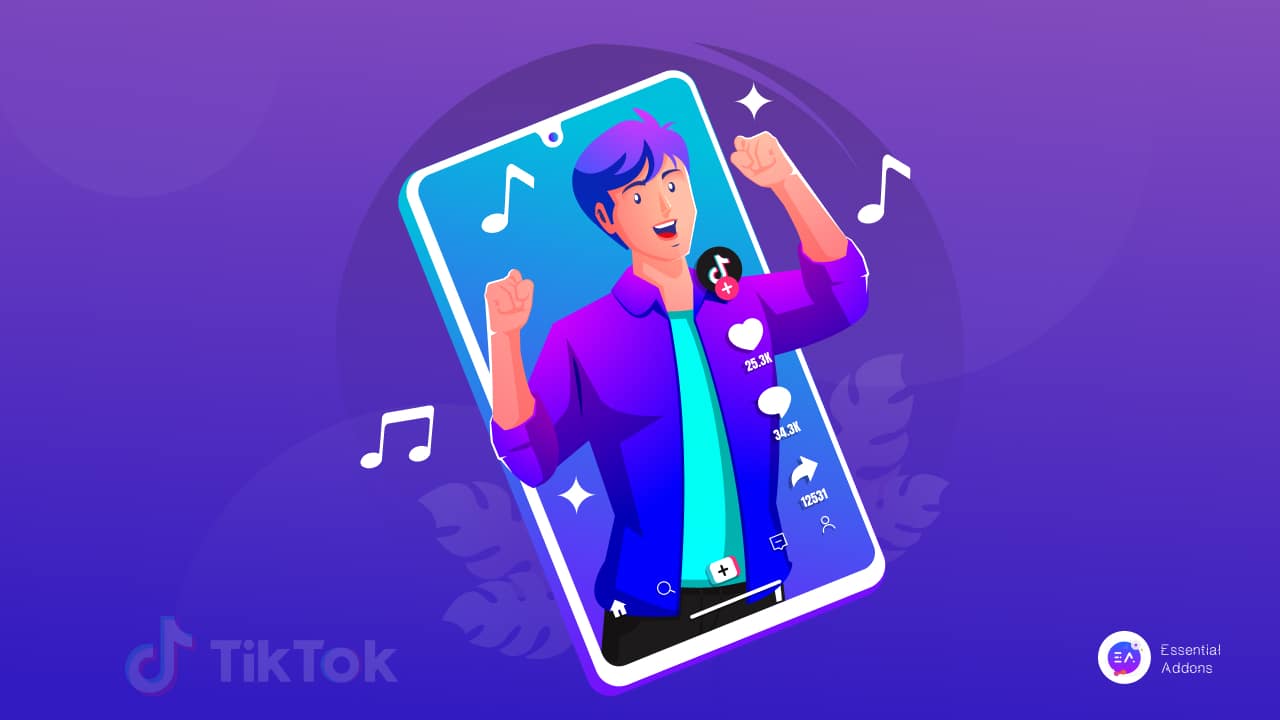 What Is TikTok Pixel & Why Use It On Your WordPress Site?
With the increasing importance of social media presence, the addition of TikTok For WooCommerce could assist you in locating your business's target audience. With the connection of WooCommerce and TikTok, you can effortlessly promote your company on TikTok, attracting more people and driving more sales for your business.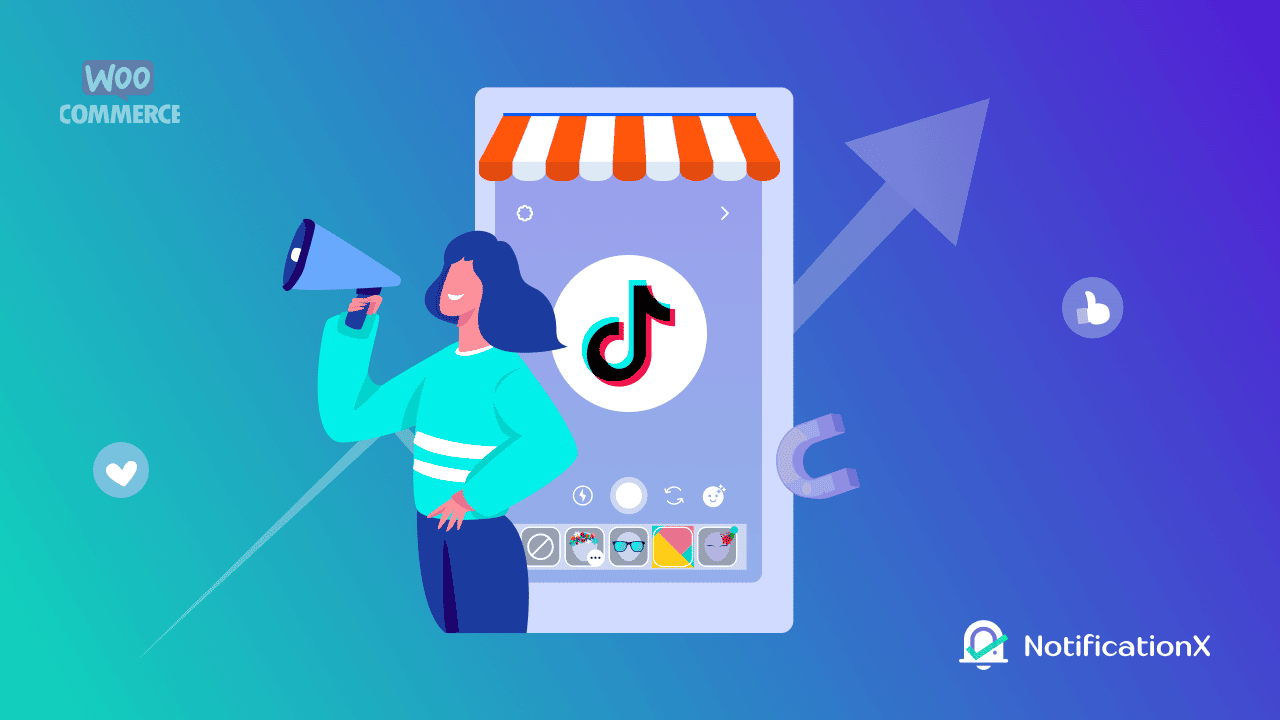 TikTok launched the TikTok For Business feature in 2020, which allows you to link your eCommerce business to this social media network and contact more prospective clients. They have included all of the great features that you require to deliver a flawless buying experience for your TikTok clients. With all of these advantages, you can quickly market your brand and increase sales.
TikTok for WooCommerce provides fantastic capabilities that allow small companies to easily market their items on this video-sharing site. You may simply take use of these features to increase sales for your business with TikTok.
How To Create TikTok Pixel Code?
To begin, go to the TikTok for Business website and sign into your account. Following that, you should go to the Assets → Events page.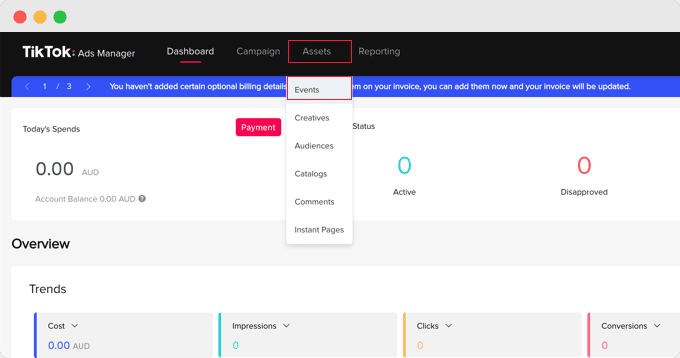 On the following page, you must specify whether you will be sharing events that occur on your app or website. You will be tracking events that occur on your website, so click the 'Manage' option under 'Web Events'.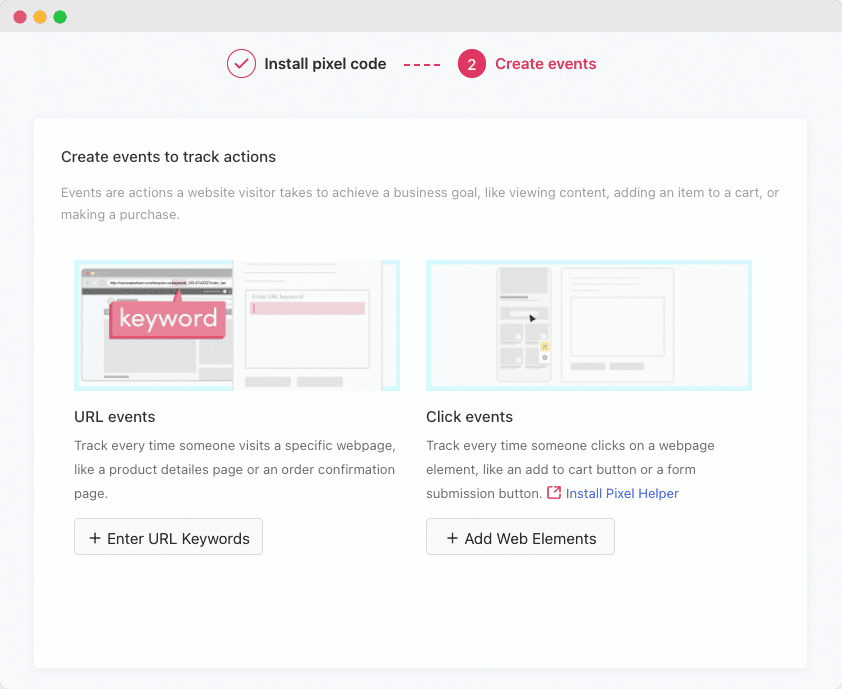 You will then see a message stating that you must install a TikTok ad pixel. Simply click the 'Create Pixel' button to get started.

You should name your pixel here. It's a good idea to give your pixel a name that will help you remember what you're doing with it. For example, if you're using it to measure conversions on your website, you may name it "Conversion Pixel". Call it "E-commerce Pixel" if you're using it on your e-commerce site.
Give the pixel a name now, such as the name of your website. Then, as your connection method, pick 'TikTok Ad Pixel' and then click the 'Next' button.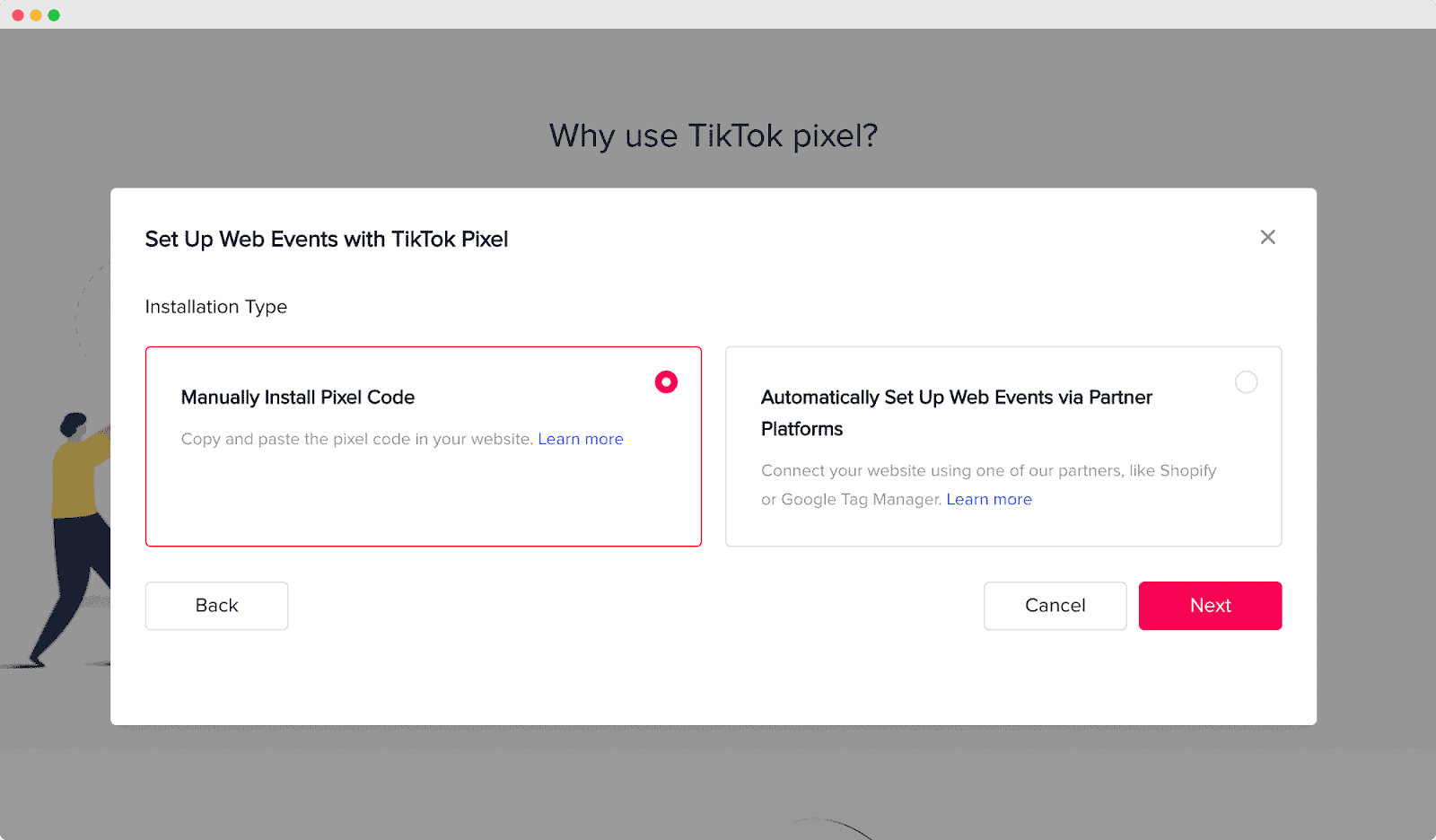 Next, inform TikTok that you will be installing the pixel by copying the code from your website. To do so, select "Manually Install Pixel Code" and then click the "Next" button. You can now view the pixel code. Click on "Copy Pixel Code" to copy it.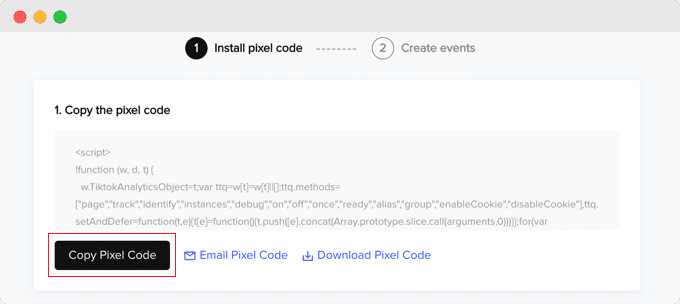 Easily Add TikTok Pixel Code In WordPress
WPCode, the most powerful code snippet plugin for WordPress, is the simplest method to add the ad pixel code to your WordPress site. It allows you to effortlessly add custom code to any place on your site, and it's completely free.
First, install and activate the free WPCode plugin.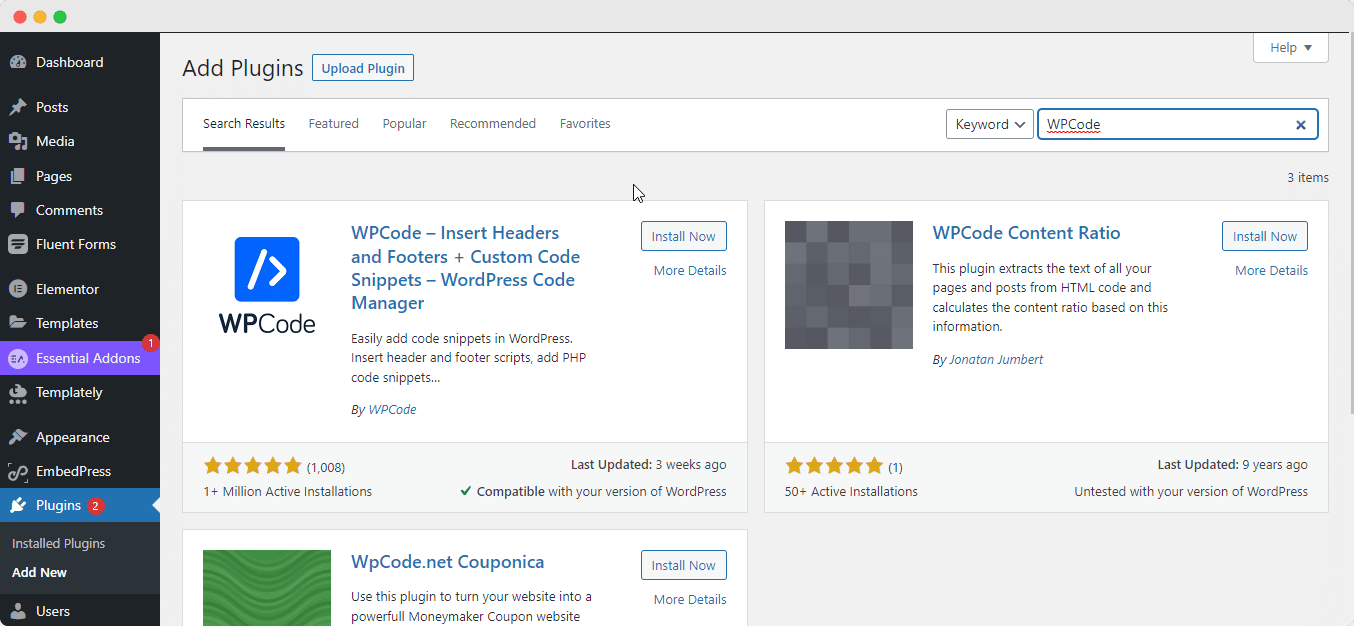 Once enabled, navigate to Code Snippets→Headers & Footer.
Simply copy and paste the TikTok pixel code into the 'Header' area, then click the 'Save Changes' button.
That's all! Your site now has the TikTok pixel. You now must return to the TikTok website to create the events you want to track.
When you return to the TikTok Ads Manager website, you must now select "Event Builder" to finish the setup. You can track two sorts of events: URL events and click events.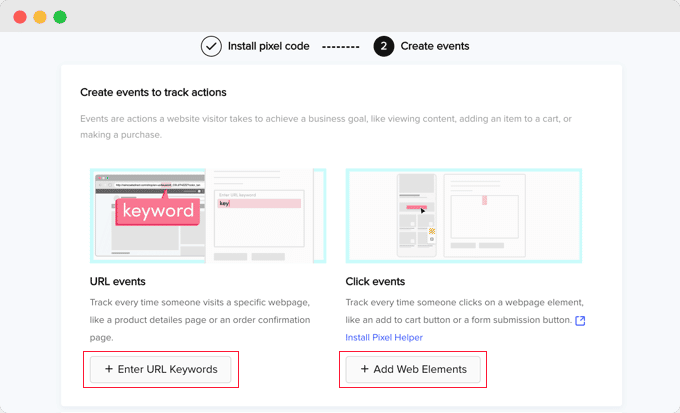 "URL Events" will keep track of every time someone visits a given page on your website. Enter the event type and some keywords from the URL by clicking the " + Enter URL Keywords" button.
There are also certain "Click Events" that monitor when a user clicks on a product and picks an element such as the "Add to Cart" button or form submission button. When you click the "+ Add Web Elements" button, you'll be sent to the "Pixel Helper" chrome extension. You can use this plugin to add TikTok pixels and click events.
That's all there is to it! You can quickly add TikTok pixels to your website and begin profiting with these easy steps.
Bonus Tutorial: How To Embed TikTok Videos in WordPress Using Gutenberg Or Elementor [2022]
People prefer to embed TikTok videos in WordPress websites for marketing objectives. Why? TikTok, on the other hand, has become one of the most popular video-sharing social media platforms. This site is dominated by young people who submit a variety of stuff on a regular basis.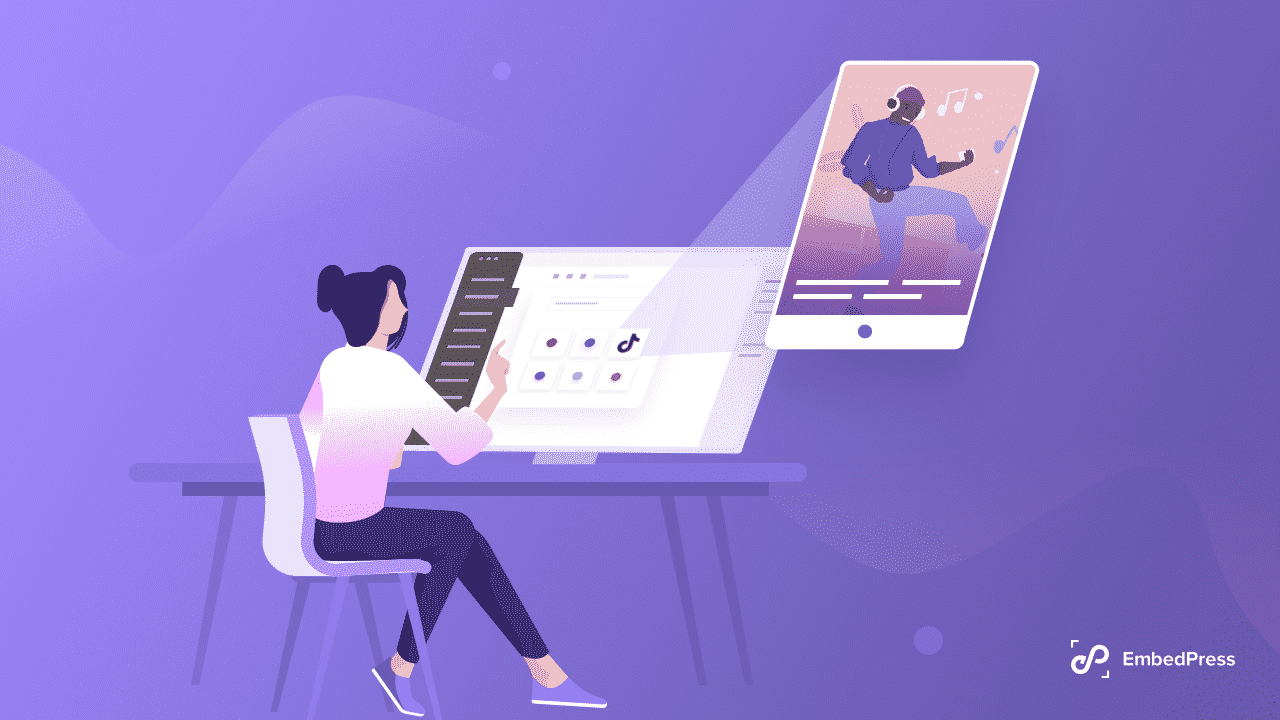 EmbedPress allows you to improve your creativity and brighten up your website with heaps of information from around the web. You will also be able to alter the embedded content to match the layout of your website. As a result, you may easily adjust it to the aesthetics of your page. So, let's go over this tutorial to install EmbedPress on your WordPress website in order to embed TikTok videos.
If you like this blog then leave a comment, because we love hearing from you. And don't forget to subscribe to our blog and join our friendly Facebook community to get the latest news about WordPress.