A celebration website or celebratory event is a fantastic opportunity to be innovative in the way you develop engagement with your business now more than ever. Even better, events are adaptable and can be adjusted to your specific requirements.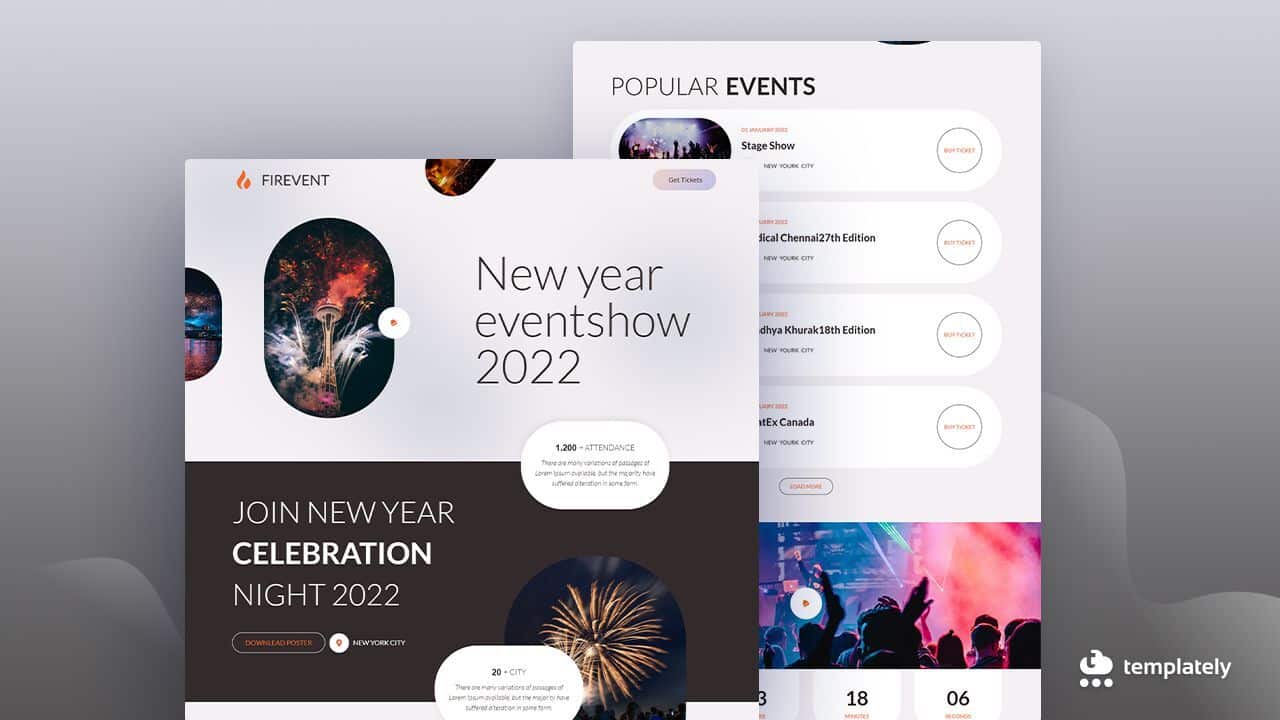 You must first work out the details of your celebration website. Consider what you want your festival to accomplish. Create a marketing strategy for your event based on your objectives. If you want to achieve this task in just 5 minutes, then follow this blog for more.
Key Event Details To Include In Your Celebration Website
While hosting celebratory events can have huge payoffs, it's important to provide prospective attendees with the right event details. In the following sections, we have added some key points which are pretty much necessary to include in your website.
Virtual Event Details
Many businesses have gone online in the COVID-19 era. In fact, virtual events have increased by 1,000% this year! Move your next event online to usher in the future of marketing.
Online events provide several options for you to exchange knowledge and experiences with your clients. You may:
Organize a webinar or a lesson.
Milestone events will be streamed live.
Introduce a new product or demo.
Organize a Q&A session.
Celebrate with a live audience
Organize a conference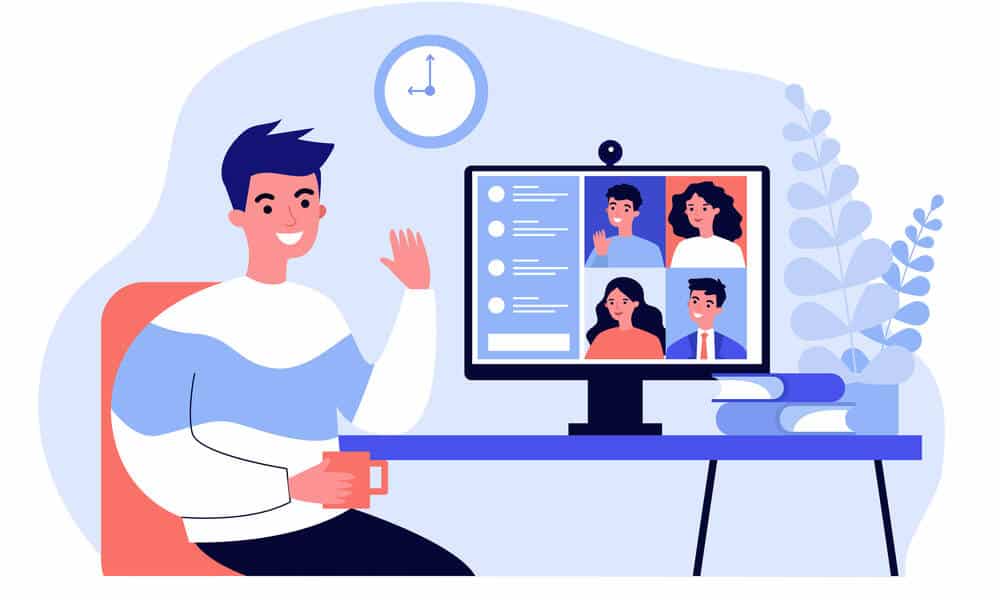 An Impeccable Landing Page
Your landing page should provide prospective attendees with all of the information they want about your event. Create a mobile-responsive and user-friendly page for the greatest results.
Make sure your website's landing page is aesthetically appealing and intriguing to visitors. Once you've piqued their interest, make it simple for them to access event information, register for your event, and follow your social media profiles.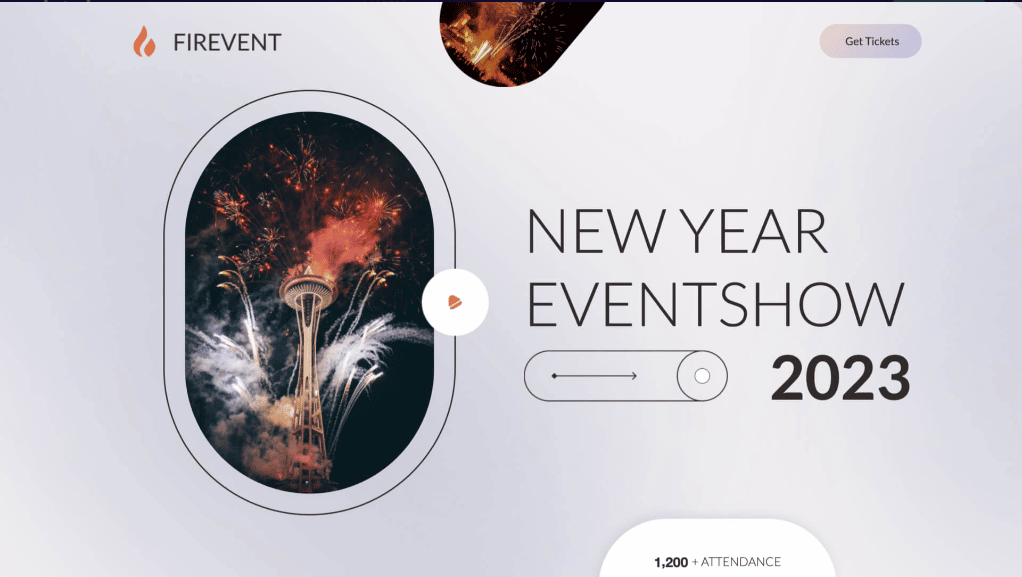 In-Depth Event Schedule
It's easy to overlook this one: Make sure your event webpage properly states the date and time! Include the following in your virtual events:
Exact time zone information
Where buyers may locate relevant connections
If you're organizing an in-person event, don't forget to bring:
The venue's address and location.
Any driving or parking instructions
Any limits or safety standards that clients should be aware of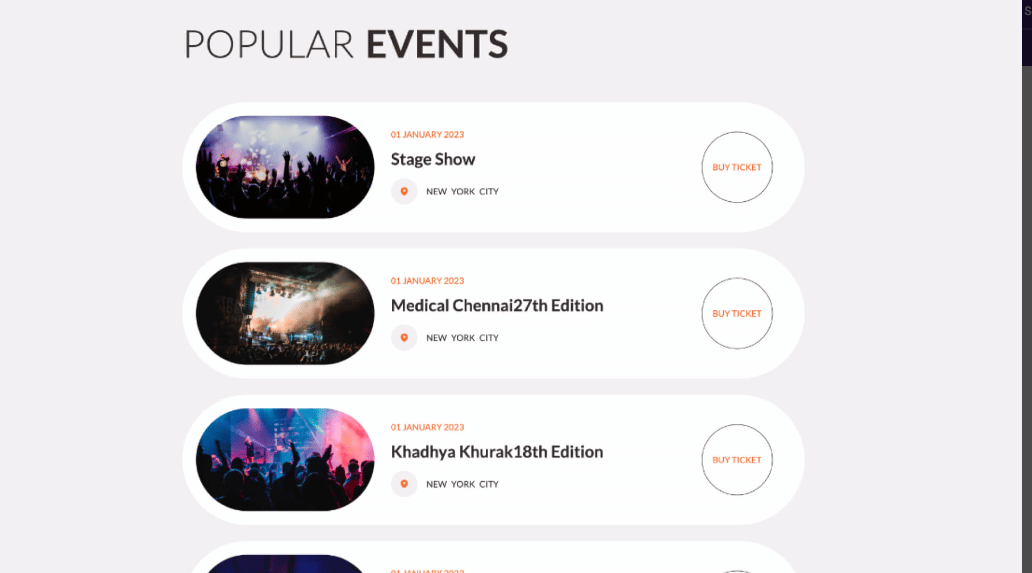 Flawless Celebration Event Descriptions
The event description is one of the most crucial aspects of your event website! Make your description comprehensive and short! Every description should include an enticing call to action that encourages guests to RSVP or purchase a ticket.
Make sure to include the following details in your event description:
The goal of your event
Why audiences should not miss it
A list of honorees or speakers
Agendas, breakout groups, and activities scheduled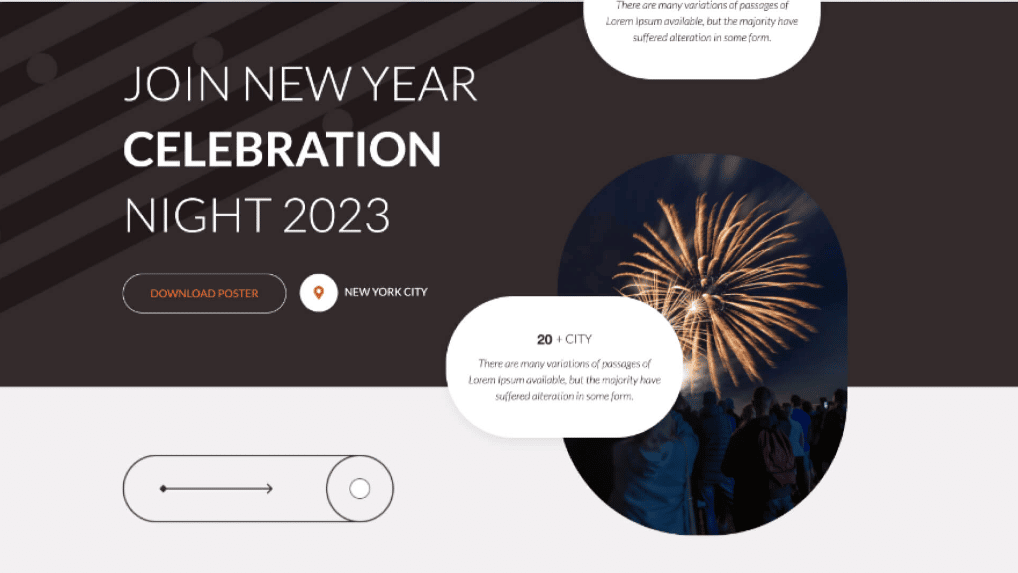 Essential Guides To Create A Celebration Website From Scratch
As you already know about having a celebration website benefits, you can now surely look for where to start with creating an interactive website. So, here is a comprehensive guide to building a celebration website from the ground up.
Get A Domain Name & A Hosting Provider
To establish your online presence, you must first acquire a domain name from your selected platform and web hosting provider in order to run your website smoothly. There, your online data, passwords, and backups will be safe. If you are thinking about using WordPress to build your website, you can purchase domain and hosting services from the same company for a low cost.
Choose WordPress As Your Prime Solution
As previously said about WordPress. It could be a useful tool for you to begin developing your celebration website with simplicity. Because you can use a free drag-and-drop page builder to create an interactive website without knowing how to code.
Pick A Vibrant Theme To Attract A Lot Of Traffic
When creating an interactive celebration website in WordPress, you can select a versatile, lightweight theme to ensure a visually appealing website. You can use Flexia, a powerful WordPress Gutenberg lightweight, fast-loading theme, to instantly modify the appearance of your celebration website for WordPress.
No Coding Guide: How To Create A Celebration Website WIth Templately
We already emphasized WordPress's versatility and drag-and-drop page builder. To create a captivating website with WordPress, you can use the popular page builder Elementor. You only need to add your own stuff and customize it to your liking.
To make this Elementor page builder more interesting, Templately has over 3000+ ready Elementor templates to help you create a gorgeous website. You don't need to add any code; simply insert your favorite template and, with a little tweaking, you'll be ready to publish your website.
Get Firevent – Celebration Website Template For Elementor From Templately
Firevent is a lovely Elementor template for building a WordPress website dedicated to New Year's parties and celebrations. It has a relaxing background that showcases its strong, colorful, and glitteringly elegant design, giving it a festive appearance.
With Firevent you will get
🔮Stunning Landing Page: Design an eye-catching party website with a single landing page that displays vital information.
🔮Stylish Customizable Elements: Engage your audience and deliver the finest experience by using interactive and appealing designs.
🔮Fully Compatible With Elementor: With the easy-to-use Elementor website builder, you can easily customize your festival website.
🔮Completely Responsive On All Devices: Instantly adapt the website to any device's screen size and orientation to ensure that everyone has easy access.
Essential Tools To Download & Install Before Creating Celebration Website
Let's get a few things in order before building a celebration website with Templately's 'Firevent' Elementor template pack. Check out the following plugins if you want to use this ready template pack:
✨Elementor: To use this Devixa web development firm website template by Templately, install the top page builder, Elementor.
✨Essential Addons: Enable Essential Addons for Elementor. With over a million satisfied customers and 90+ outstanding widgets, this is the finest elements collection for Elementor.
✨Templately: To use this ready template for Elementor, you must first sign up for an account and install 'Templately' on your WordPress website.
After you've installed all of the plugins listed above, you're ready to use the Firevent templates pack in your Elementor editor. Follow these easy step-by-step instructions:
Step 1: Insert Firevent Template Into Elementor Builder
Click on Edit with Elementor to create a new page on the WordPress dashboard. You will get a new page in the Elementor editor just with a single click.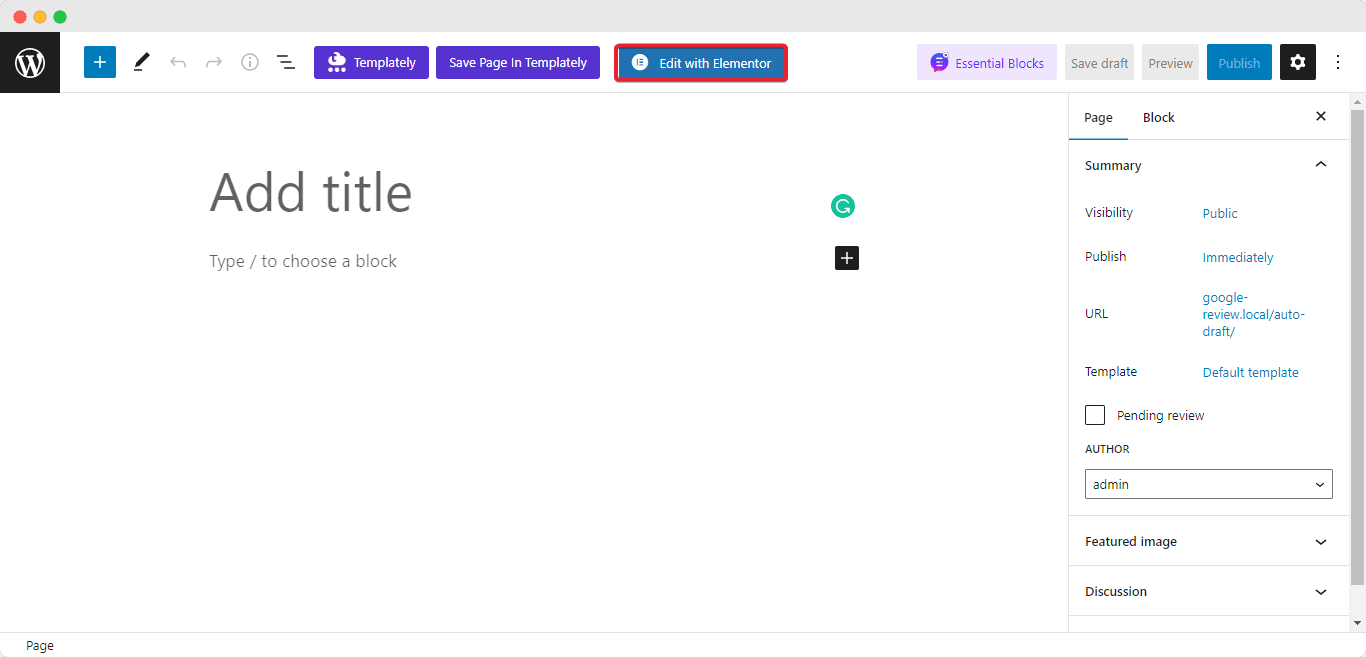 Step 2: Customize The Firevent Template
Following that, you will notice a blue Templately icon in the center of the page. It includes a popup window that displays all of Templately's ready templates. You must enter 'Firevent' into the search panel. It will then display all of the ready pages and blocks that are included with the pack.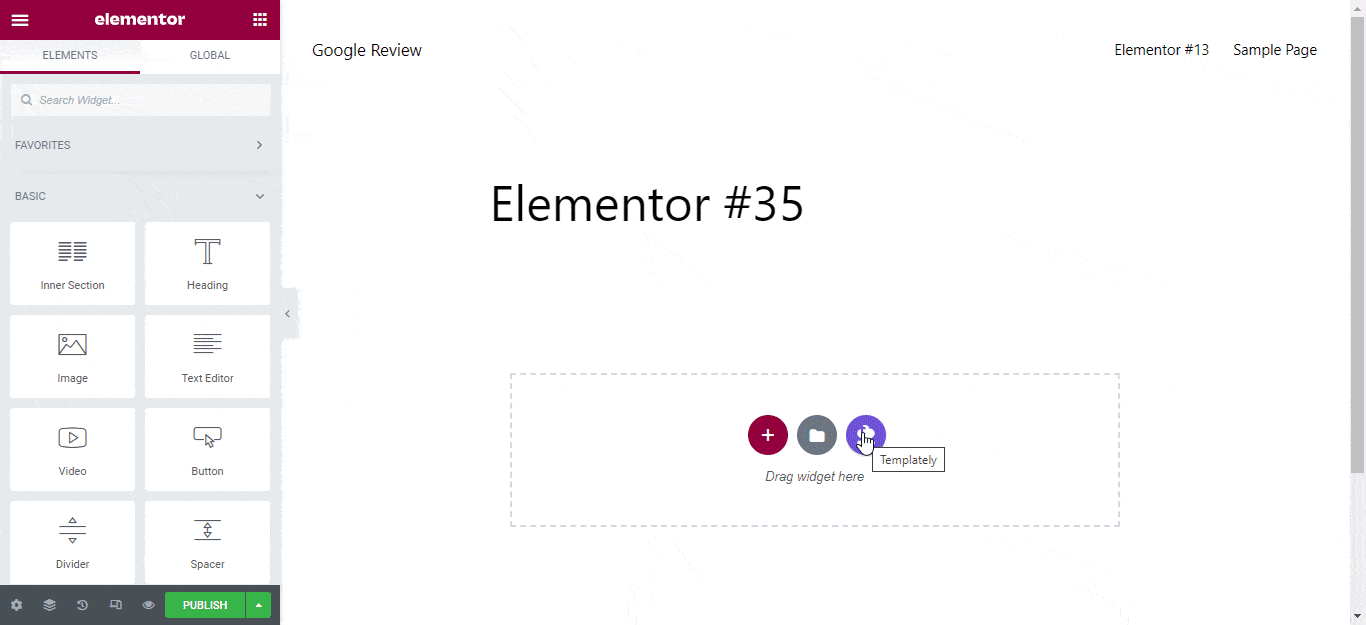 On Elementor Editorial, we will put the 'Firevent' ready homepage template. To do this, we will click the 'Insert' option to load the page template onto your website. In the same way, you can add extra pages to your celebration website.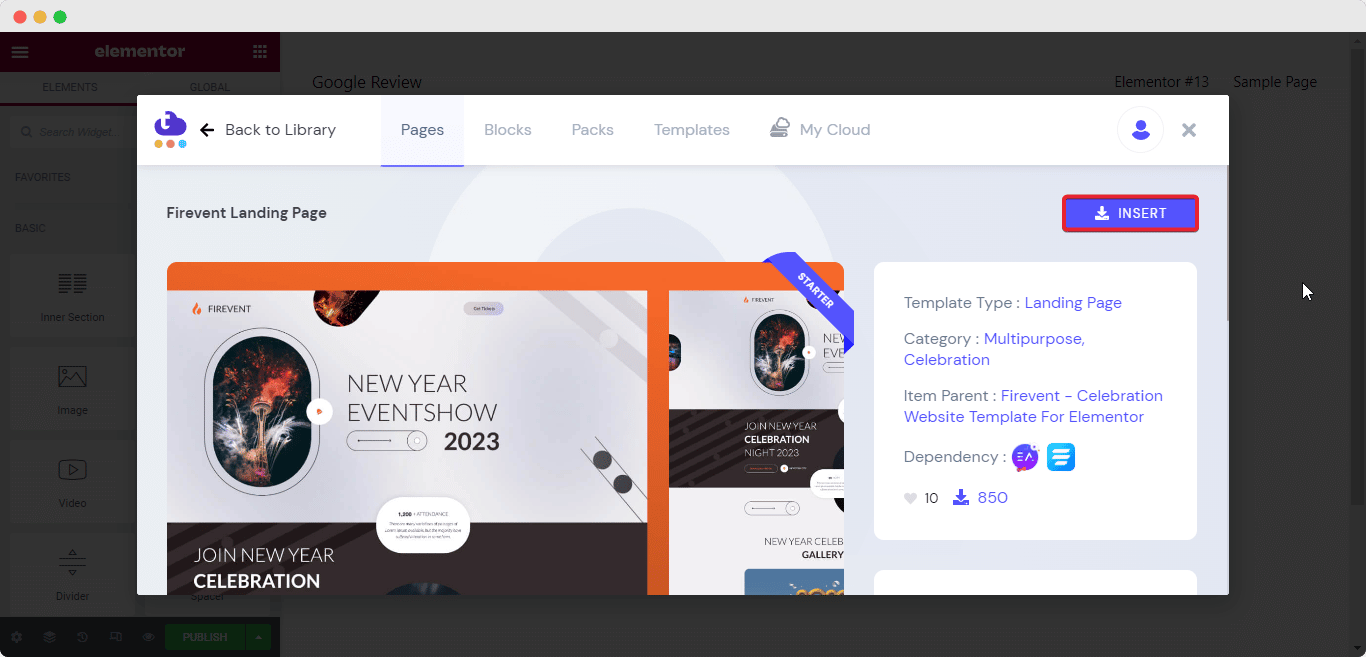 You can now add your favorite content to the Firevent homepage, design each creative part, drag and drop one to another, make a few changes, and it's ready to go live.
Step 3: Save Your Design On Cloud
Now, save your Firevent homepage template designs to Templately's 'MyCloud' storage. Simply right-click on the design and select 'Save Page to Templately' to save it to the cloud. You can also save each design block separately by selecting the 'Save Block to Templately' button. It allows you to build a backup of your design without taking up more space.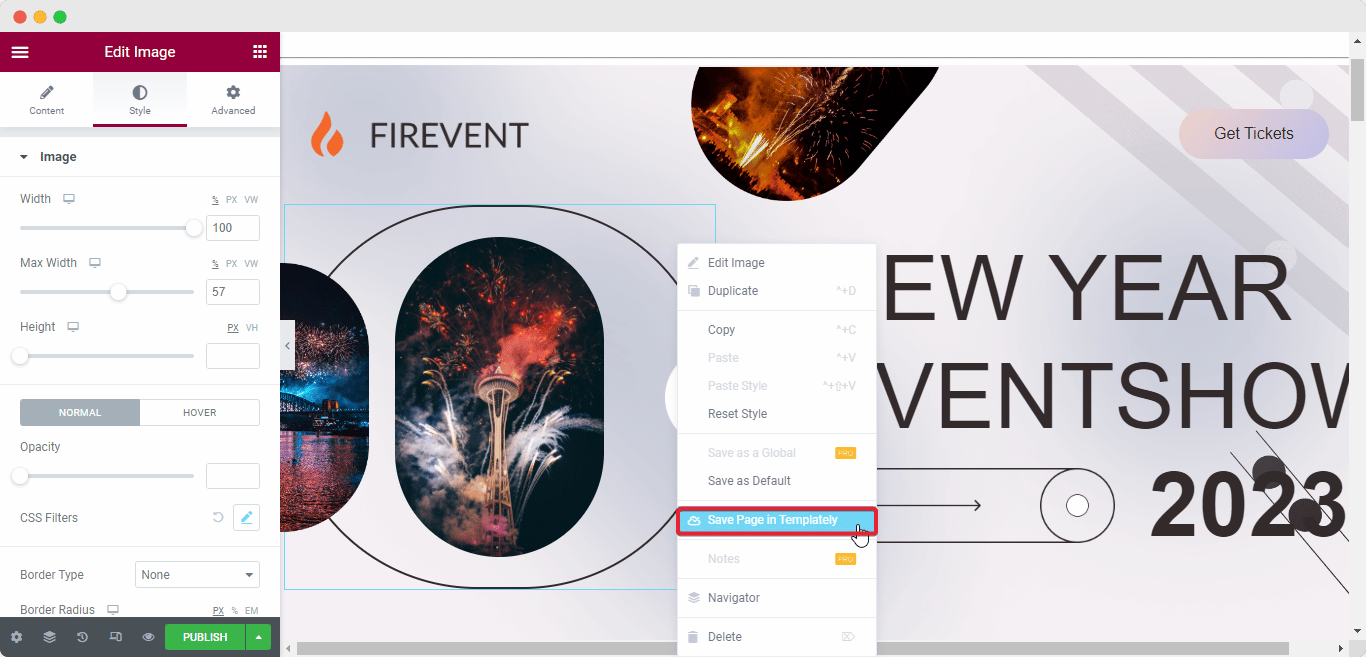 You may use Templately WorkSpace to reuse your saved template designs as many times as you wish. You can even effortlessly share your celebration website designs with your team at any moment.
After completing all the steps successfully, your web development agency website in Elementor will look like the one below. Kudos to you.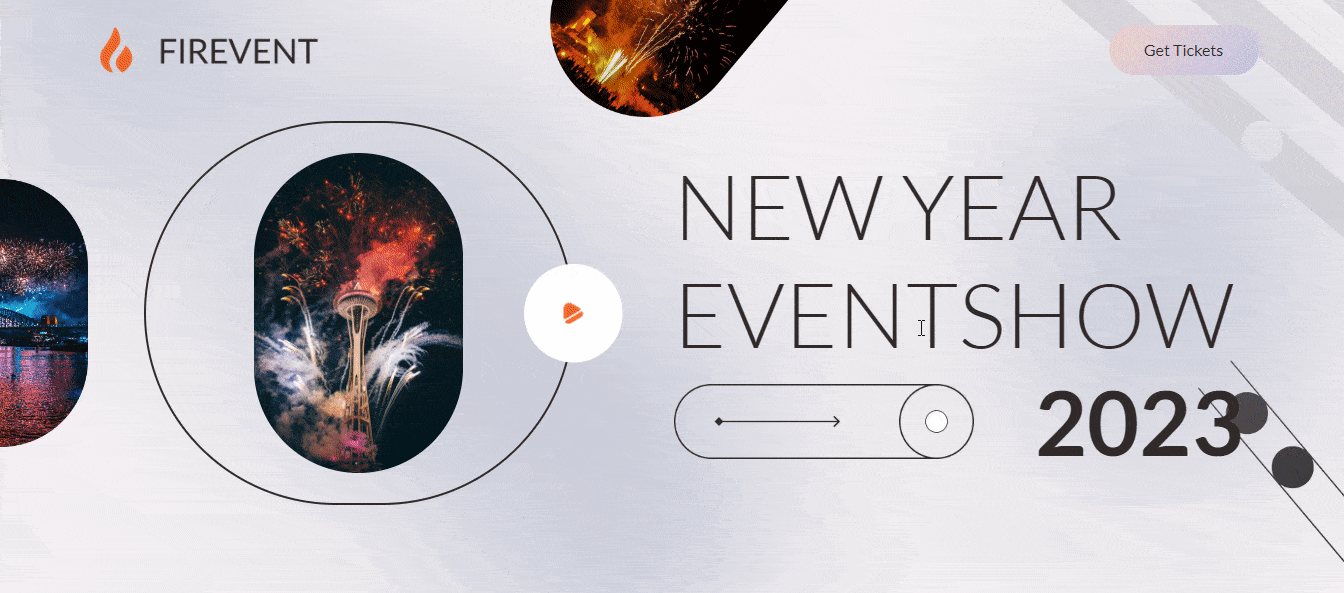 Effortlessly Create & Design Your Celebration Website With Templately
If you didn't use Templately any ready templates, then sign up to Templately now and get access to its stunning ready template collections. Let us know your experience by commenting below. If you face any problem or need instant help, you can contact our support team anytime you want, and feel free to join our friendly Facebook Community.