The Events Calendar is the most popular Events Calendar plugins for WordPress. Don't believe me? It has over 800K Active Installations. Users love this plugin as it is super easy to use and has a self-explanatory interface. If you are already using this plugin, we have good news for you. Now you can style all events you have created with Elementor page builder using EA Event Calendar element.

Why Do You Need Calendar For Your WordPress Website?
Calendars are important for a lot of reasons. Whether you are organizing a big event for your company, a big reunion for your high school mates, a game show, conferences, parties the proper way to plan for it is to have an event calendar.
Having an Event Calendar makes sure people from your guest list are not forgetting about the event. Maybe you have spent weeks planning the perfect party for your close corporate friends. It is important for you for many reasons. First of all, you might want your friends from different companies to get along and maybe in that process you will end up creating some new business links. And the second reason is, your reputation is on the line. You don't want people to miss out on the event because they forgot about it. It might be no big loss for them, but to you, as the organizer, it proves your failure to make the event a success.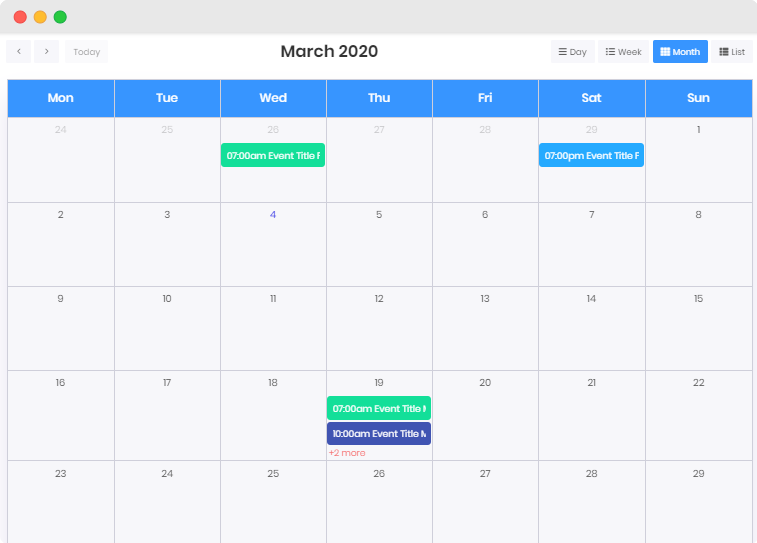 Availability is a big factor in everyone's lives. In this era, we do not have much free time. But this becomes a big issue when we have to voluntarily miss out on office or family gatherings because we didn't have the time. This problem can be easily dealt with if we can plan things ahead of time.  That way we do not need to compromise one commitment in order to keep the other.
If you are using WordPress, there are many plugins that will let you add calendars on your WordPress Website. The most popular of all calendar WordPress plugins is The Event Calendar. The Events Calendar plugin has been downloaded over 13,000,000 times.
[wp-pic slug="the-events-calendar" layout="large" scheme="scheme1″ align="center" margin="0 0 20px 0″ containerid="download-sexion" ajax="yes"]
What Does Events Calendar Plugin Offer?
Just like any other WordPress plugin, The Events Calendar makes it easier for you to add event calendars to your WordPress Website. It is a stand-alone WordPress plugin. Using this plugin you can easily add events to your WordPress Website. You can even export events from Google Calendar, iCal, Eventbrite and Meetup.com. You can also use random URLs to embed events inside your WordPress Website. And the way you add events using this plugin is pretty straightforward-you use the WordPress Editor and add event details the way you would write a post.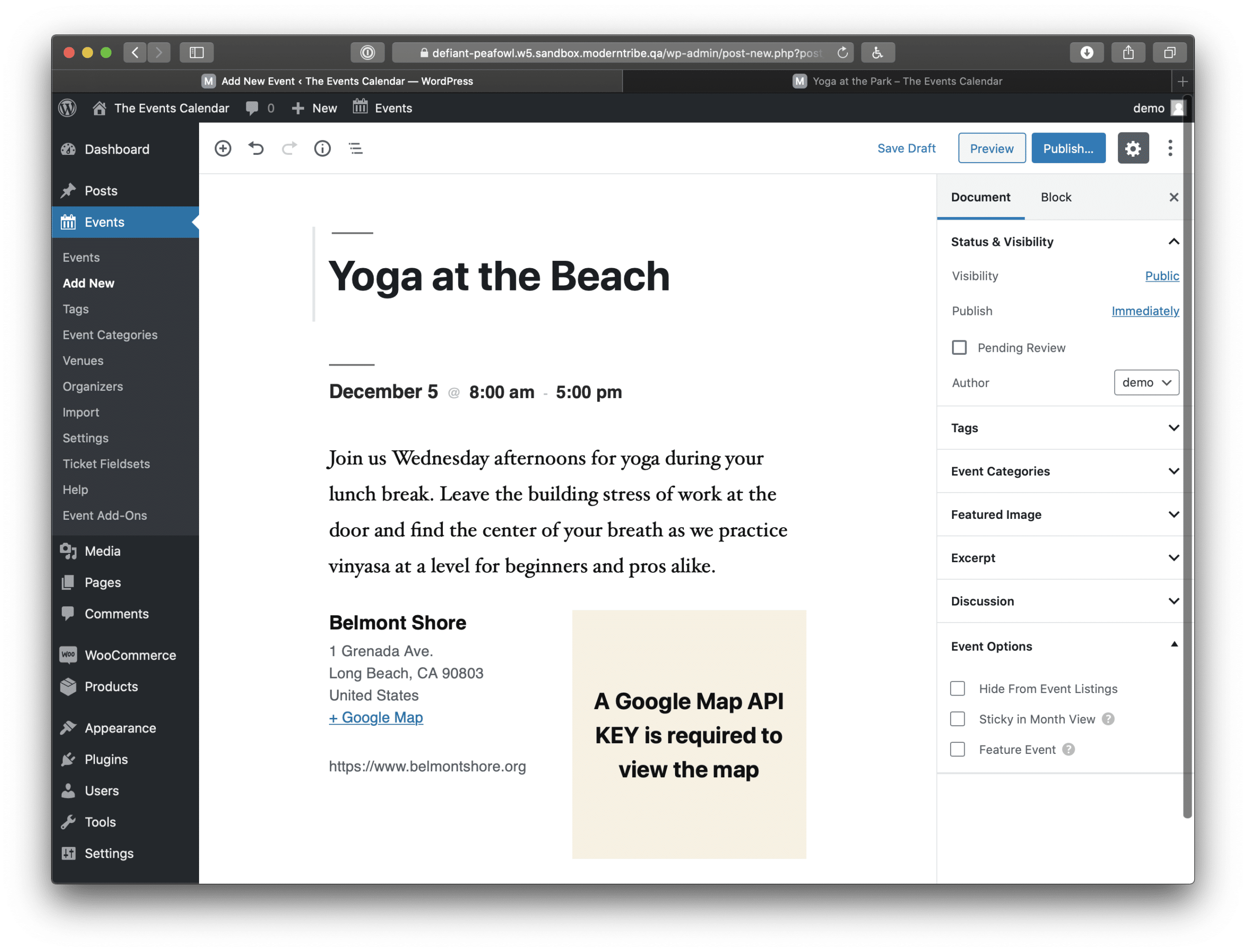 This plugin comes with a Free and PRO version. The Free version is enough for anyone who only needs the basic functionalities for creating an event. On the other hand, the PRO is packed with advanced features, recurring events, custom event attributes, saved venues and organizers, venue pages, advanced event admin and lots more.
Currently, this plugin has a total of 9 Pro Addons. Using its Events Tickets Plus addon you can sell tickets to individuals directly from your WordPréss Website using WooCommerce, Easy Digital Downloads, or their built-in Tribe Commerce tool.
If you use both Elementor and The Events Calendar plugin on your website you might be facing a big dilemma. The Events Calendar plugin only works with the WordPress Editor. It does not work inside Elemetor. But you can solve this problem by using Essential Addons for Elementor plugin.
How To Create Events Calendar For Your WordPress Website using Elementor
You can create event calendars for your WordPress Website using the EA Event Calendar element. This element comes with Essential Addons for Elementor.
First, let's ask the question of who can benefit from the EA Event Calendar element. The answer is anyone who needs to create a beautiful and visually appealing event calendar on their WordPress Website. If you have a WordPress Website and need to create events occasionally, EA Event Calendar is the perfect element for you.
This element helps you add events to a calendar grid. When your users click on a certain event on the calendar it will take up the entire screen as a pop-up. You can showcase your event details beautifully in a calendar format with the starting and ending date. You can set day-wise, weekly or monthly events that your visitors can easily know about your future events at a glance and participate.
In many countries, Sunday is the first weekday. On the other hand, other countries have their first weekday on Monday. No matter what country you are from and who your intended clients are you can select the first day of the week using a drop-down.
Each event date on the calendar comes with its own card. And each card has two tabs General and Content. The General tab holds options for giving the event date a title, event link, event start and end day, event background and text color as well as the color for the popup. From the content tab, you will find a mini WordPress Editor, using that you can add a description for your event, images, add styling to the text.
What Else Do You Get With EA Event Calendar
Apart from fetching in event details from The Events Calendar plugin, you can also export data from Google Calendar as well as create event details from scratch.
In order to connect your Google Calendar with the EA Events Calendar element you just have to generate and set the 'API Key' and 'Calendar ID' in the settings. To do that, you have to go to the Google Developers Console to generate your Google Calendar API. Afterward, you have to create a project and give it a name by clicking on the 'New Project' from the Dashboard.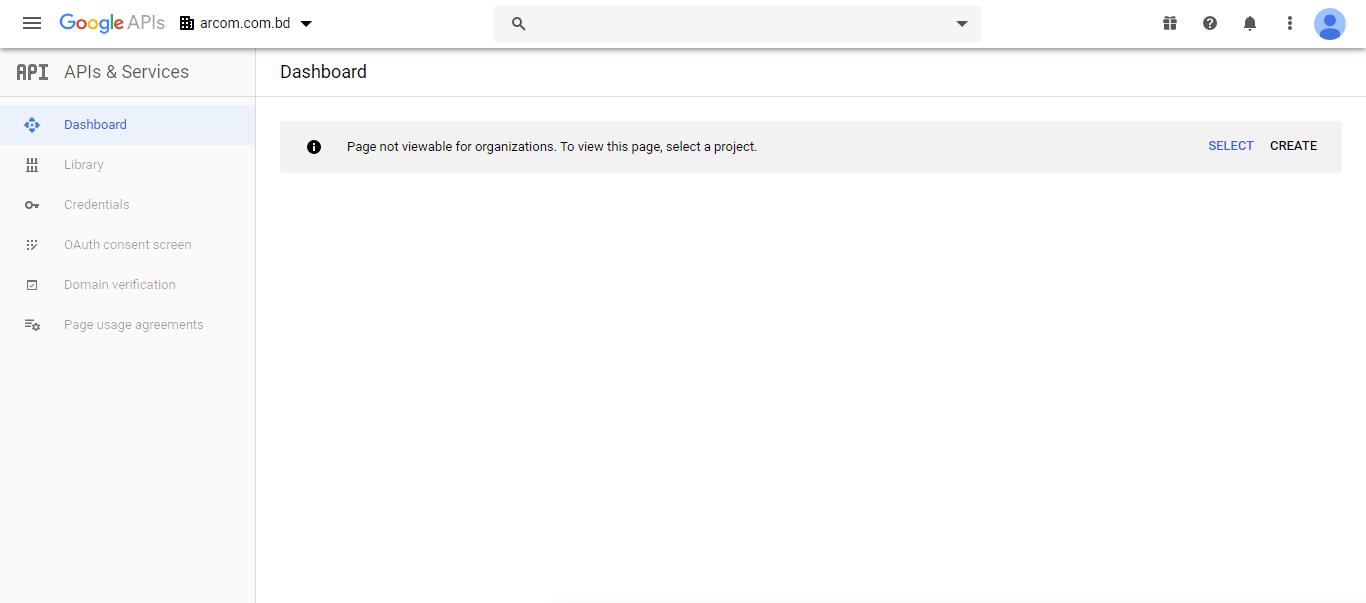 Add Styling To Your Calendar
Using the EA Events Calendar you can add styling to your calendar as you require. You will find all the styling options under the "Style" tab, just like any other Elementor element. From there you can style every feature of the EA Event Calendar.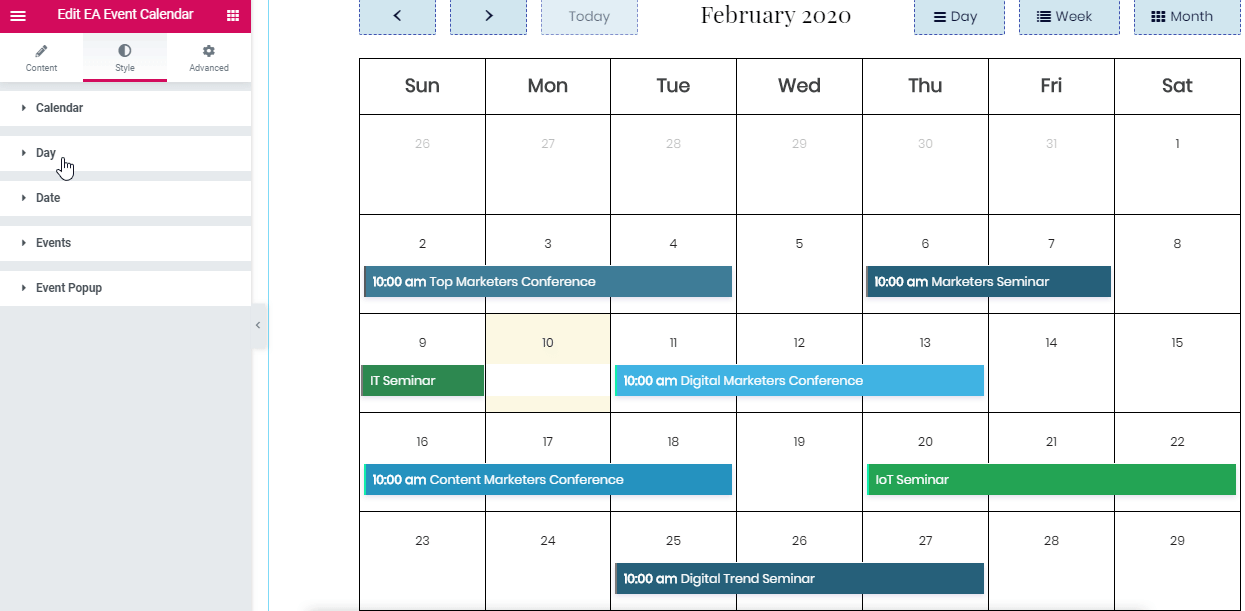 Once you have populated EA Event Calendar with your own content you will have something like this.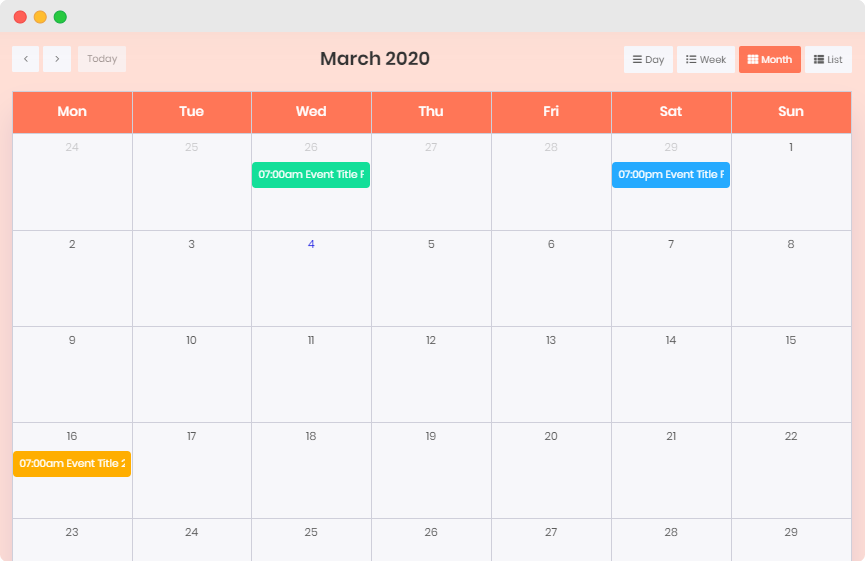 Final Words
So there you go! Now you know why Event Calendar Plugins are important. Also, you know about The Events Calendar plugin as well as how you can import events that you created using The Events Calendar plugin with EA Events Calendar element for elementor. Do let us know what you think about EA Events Calendar. We love to hear from you so leave a comment below and we'll get back to you.