Want to embed in Elementor & make your WordPress website more interactive? EmbedPress turns this in reality with its stunning embedding functionality to embed anything instantly and showcase compelling content to engage visitors right away.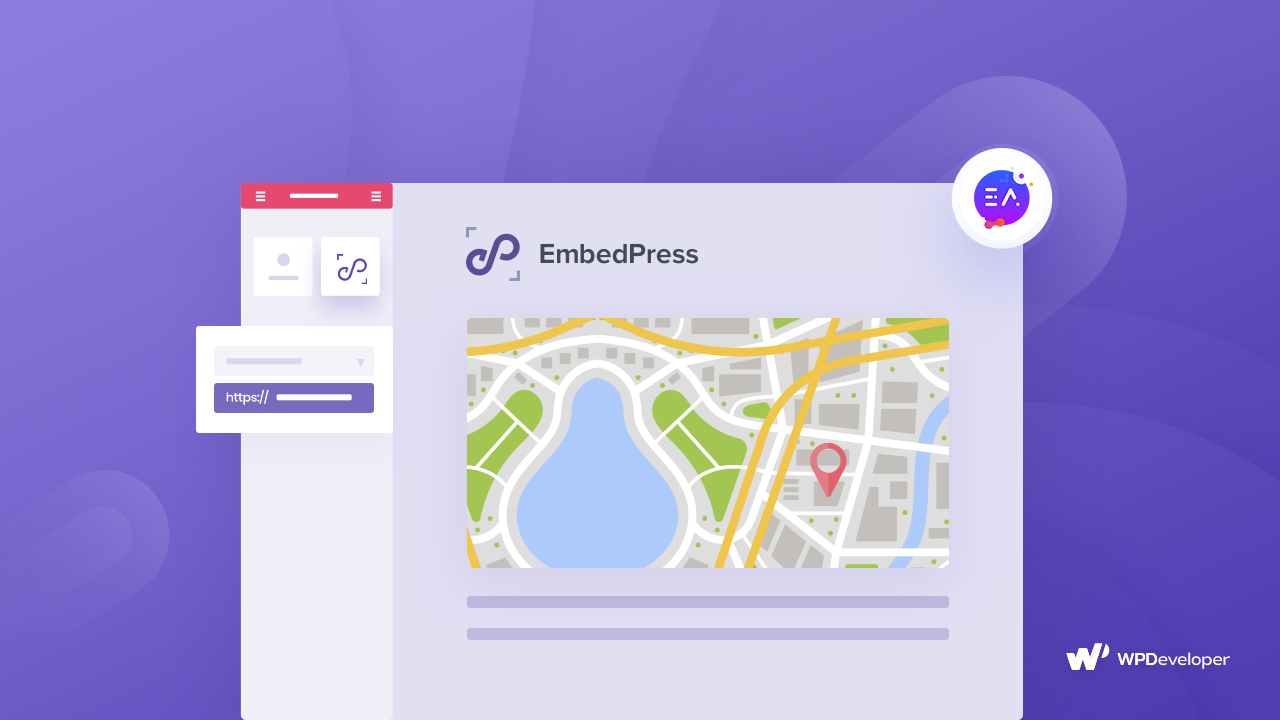 Why Embed Things On Your Website?
Being able to embed anything from different sources adds extra advantages to your marketing strategy. You can spread your brand name and increase site engagement by embedding interactive content. Suppose you have lots of presentable feedback from your customers on social media platforms like Facebook, Instagram, Twitter, or others.
If you can embed those posts on your website, it will add credibility, and in the meantime, grow trust among your visitors or potential buyers instantly. You don't need to do any manual work. All you need to do is inserting links, and it will automatically track and represent your content on the website that also saves time and easily change the look of your site.
Except for social platforms, what about any guest post site reviewed about your product, or you have amazing videos on YouTube? If you embed those videos or posts links on your website, people will get more attracted to your interactive content and boost the site engagement that will eventually help you to grow your business.
Even you can add your favorite music on your personal blog site or take it as an advanced content marketing strategy by embedding Spotify, SoundCloud, ReverbNation, and more music sites music on the website to drag customer attention permanently. 
Note: You need to install and activate EmbedPress Plugin to embed anything on your WordPress site. 
How To Embed In Elementor With 
Using EmbedPress on your website, you can add any images, videos, gifs, posts, audio clips, maps, and many more with this advanced plugin. Let's check out the step by step guideline below: 
Step 1: Get Started With EmbedPress
You have to first find out the EmbedPress template from the Elementor 'Search' panel. 

Afterward, Drag & Drop EmbedPress element on the desired section of your Elementor site.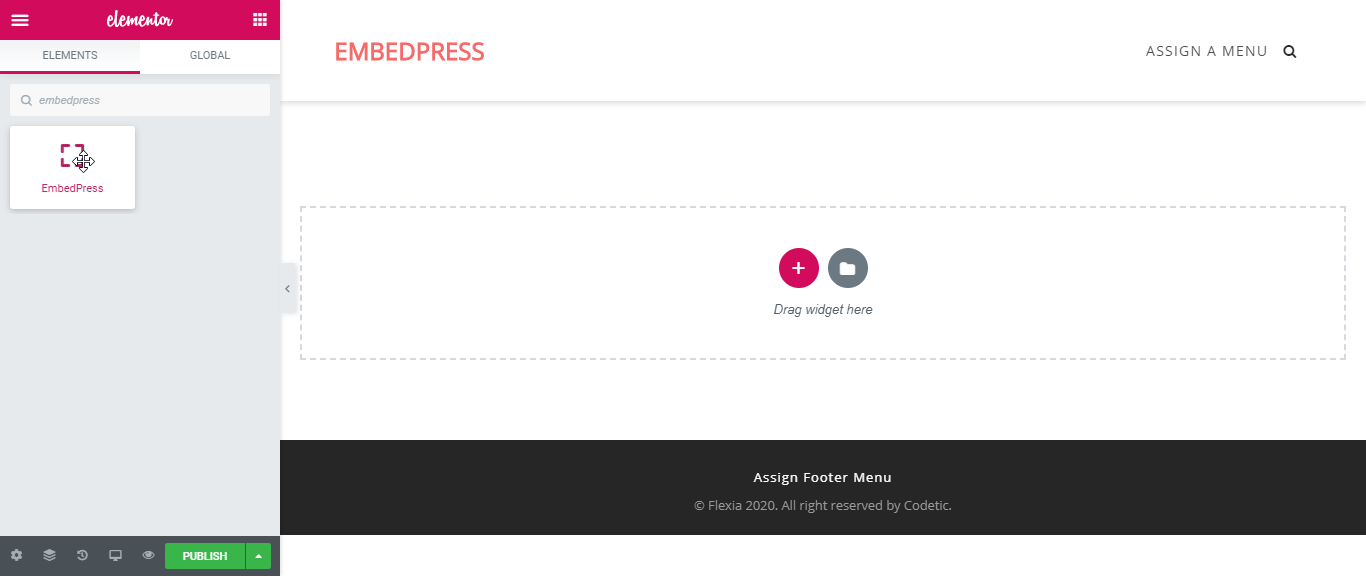 Step 2: Insert Your Desired Link & Embed Anything 
Now, you have to copy and paste the link of your desire on the 'Embedded Link' panel. Here, we have taken a 'Giphy' gifs link to embed on the website. As you can see, after inserting the preferred link, it is automatically become trace and publish by EmbedPress just the way it belongs.
You can even embed Instagram, Facebook, Twitter, any social media sites post links using this standout plugin. Besides, anytime you can track and showcase any video links from YouTube, Wistia, Vimeo, and more. It makes your embedding work smoother than before. You don't have to bother with any manual works now on.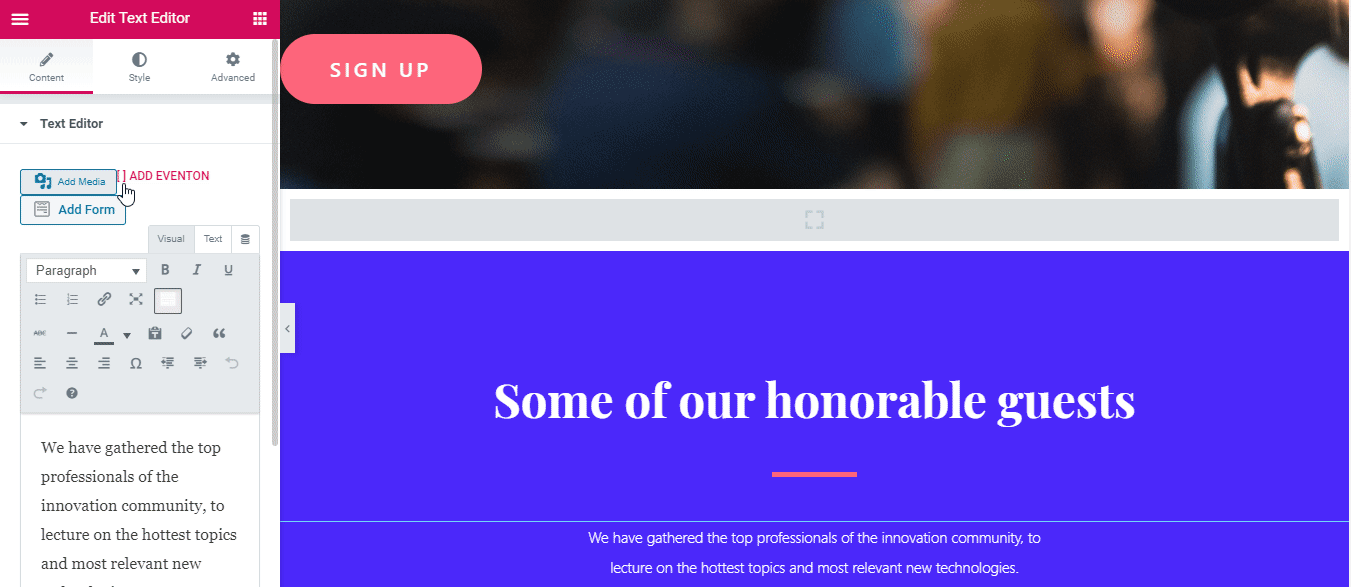 Final Outcome
By following all the above steps, you should embed any types of interactive content on your Elemntor site to engage your targeted audience immediately and take your promotional strategies to the next level.

Embedding links for other platforms on the website can help you to boost your site traffic and engagement without any doubt. You can add credibility and gain customers' trust on the spot by exposing your other platform content. It also works amazingly to boost your site SEO because you are adding different site links resources on your site. So to facilitate Elementor users, EmbedPress comes with both free and pro versions to make your embedding work more flexible with automation. 
However, EmbedPress works with WordPress Classic Editor & Gutenberg Block Editor, so if you can also embed anything using those editors too.
If you have not used EmbedPress yet, you should give it a try now. You can also join our Facebook Community to get connected with WordPress experts and website owners like yourself.