The restaurant business is one of the most hyped businesses in today's world. You will find different genres of food restaurants that are growing and making their own signature steps or some might not. This is all because of the perfect strategies you need to kick start your food business. So if you are looking for a way to kickstart your own Italian restaurant website then this blog is only for you. Get started!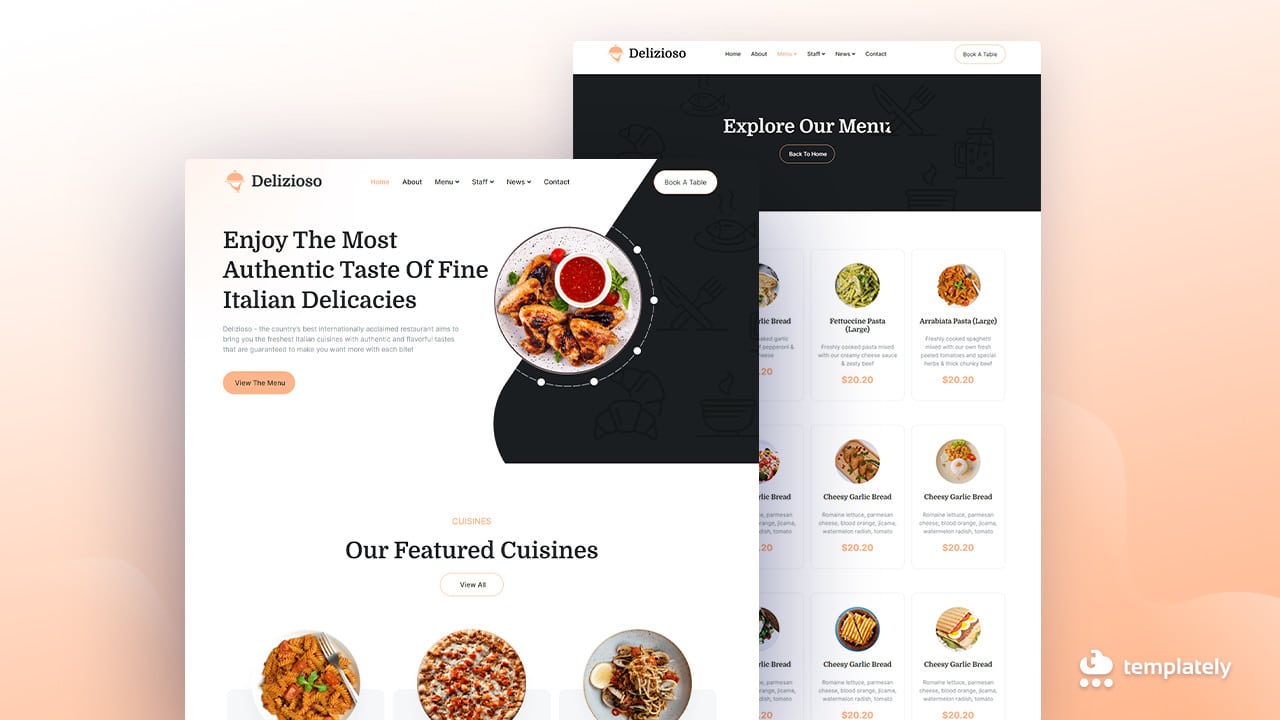 Italian foods are very popular worldwide like pizza, pasta is the most common one that we all love to have. And the variations of foods Italian cuisine consists of are a lot more if you are counting. That's why if you are planning to launch your Italian restaurant, you should come up with good research about the current marketplace, demands of Italian foods, criteria, and what else can make your business stand out from others. 
Right now creating websites can help you promote any business and make a huge exposure at the beginning as every business owner wants. And if you are running your food business, then this fact is undeniable. You can easily rank top your Italian restaurant website organically on search engines and take you to your targeting customers on the spot. 
Kickstart Your Own Restaurant Website Using Best Ways
Before creating your Italian restaurant website, you have to make a plan first. And to help you out from the beginning here you will get all the best ways to get started Take a look at below: 
Choose An Interactive Name 
You have to select a unique and interesting name for your restaurant. Whatever restaurant business you are starting, the name should be attractive and search engine friendly. This will also make you own one step closer to selecting your desired domain name with this. 
Design A Stunning Homepage Design 
A stunning homepage can help you make your Italian restaurant website available at your targeted customer's fingertip. The more you focus on designing an interactive landing page, the more you have to showcase your exclusive foods, what else your offers are, pricing, and more in one place. Statistics say, "77% of the top landing pages were home pages".
Showcase Your Menu
You can make your Italian restaurant more user-friendly by managing a whole 'Menu' page. This will help your customers to choose what to choose and make them more engaged with your business. 
Highlight Stuff Details 
Stuff details can maintain transparency and let your customers know who is the cook and who makes all the delicious food. You can link their social profiles to manage integrity and help them get your food right away.  
Some Italian Restaurant Statistics To Look At: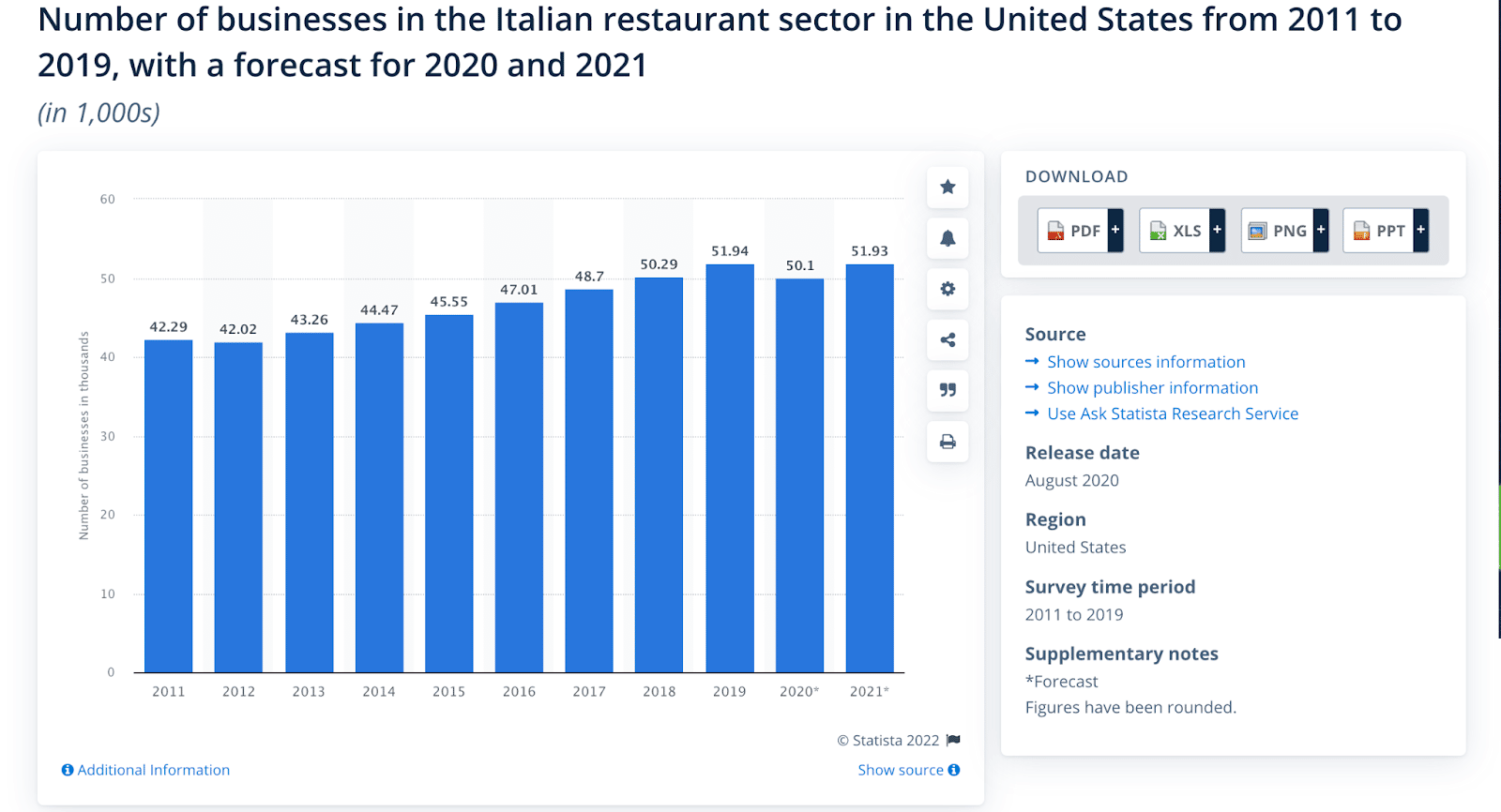 Source: Statista
According to a

YouGov international survey

,

"

88% of Americans

said they have tried and like Italian cuisine"

. 

US Italian Restaurant

market size is $79bn

& in the growing state.

Within this industry, there were over a million employees and a total of over 75 thousand businesses.
How To Kickstart Your Own Italian Restaurant Website: Complete Guide
Here you will get a complete guide to building your Italian restaurant website without coding. For that, WordPress is the best way to start your own Italian restaurant website without coding. And it will be more complimentary if you choose the most popular Elementor page builder and its ready Templates. 
Templately – is the best templates library for Elementor with 2000+ ready templates and advanced cloud support. You can quickly create your Italian restaurant website and start taking online classes right away using its ready templates, complete packs, or blocks. 
Get these Delizioso Italian restaurant website templates to pack by Templately and create your online Italian restaurant website without coding. This exclusive templates pack comes with 5 ready pages and two blocks to design a stunning Italian restaurant website in WordPress.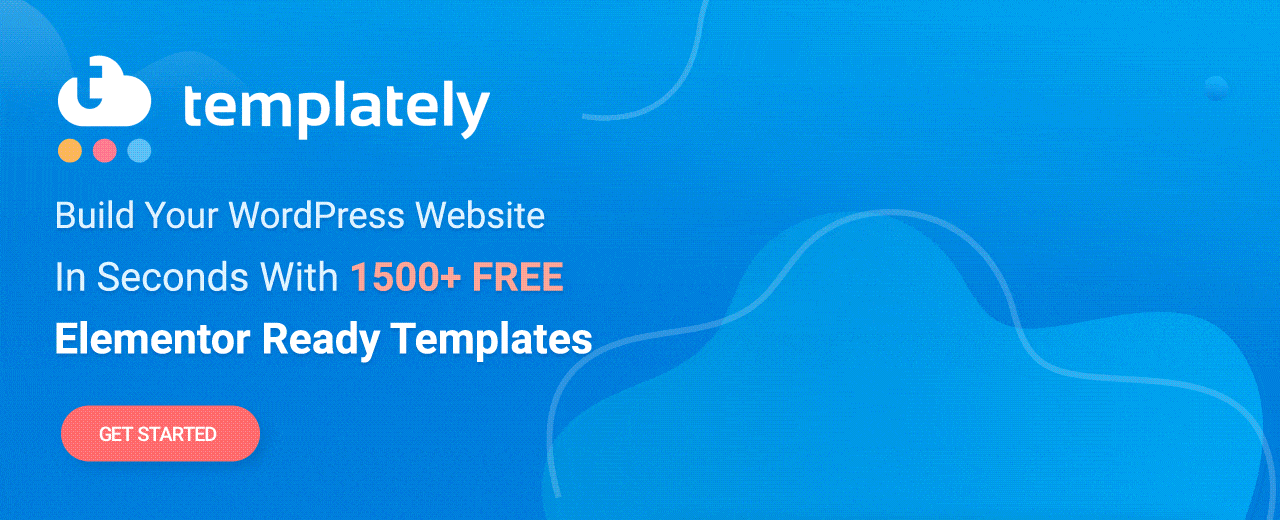 Before that, let's check out the essential plugins you need to get first in detail in the below section: 
🔰Checklist To Use Italian Restaurant Website Templates Pack 
Get a few things done before using this Delizioso Elementor templates pack from Templately. Let's check out the necessary plugins that you must have to use this Italian restaurant website templates pack: 
✅ Elementor: Install the best page builder Elementor to use this Italian restaurant website template pack by Templately. 
✅ Essential Addons: Activate Essential Addons for Elementor. This is considered the best element library for Elementor with 1million+ happy users and 70+ amazing widgets.
✅ WooCommerce: Make sure to install the WooCommerce plugin from WordPress and add your grocery products to it. 
✅ Templately: Now you have to sign up for an account and install 'Templately' on your WordPress website to use this ready template for Elementor. 
Step 1: Pick Delizioso Home Page Template 
Let's get started with this Delizioso home page template by Templately and click on Edit with Elementor. Create a new page on the WordPress dashboard. Just within a few minutes, it will provide you with a new page in your Elementor editor.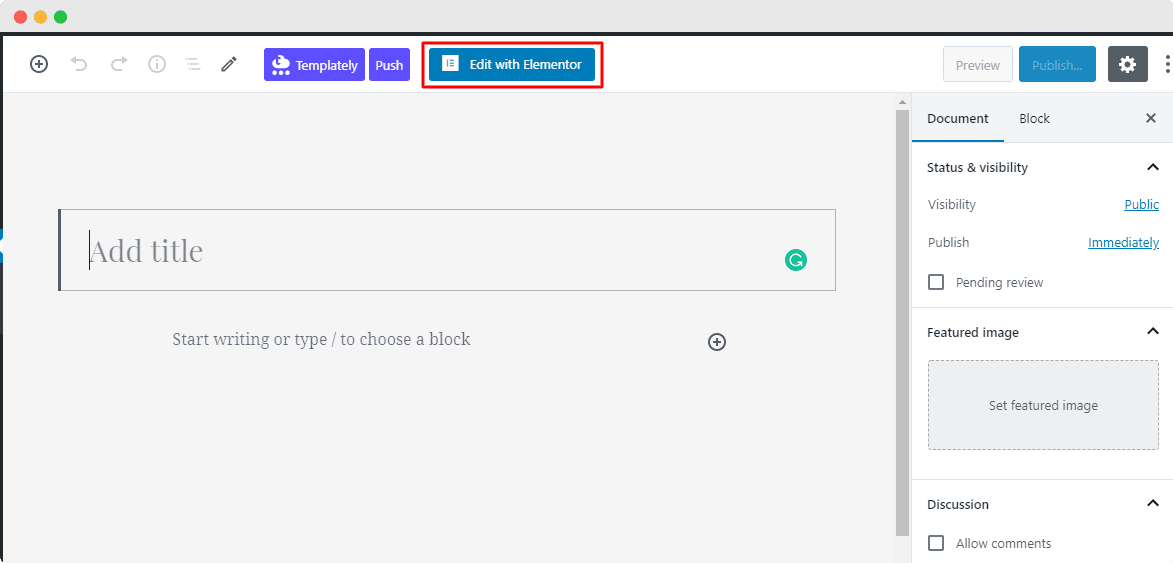 Step 2: Click On Templately Blue Icon
Afterward, click on the middle Templately blue icon of your Elementor Editor. It will provide a popup window. There you will see all beautifully ready template designs of Templately.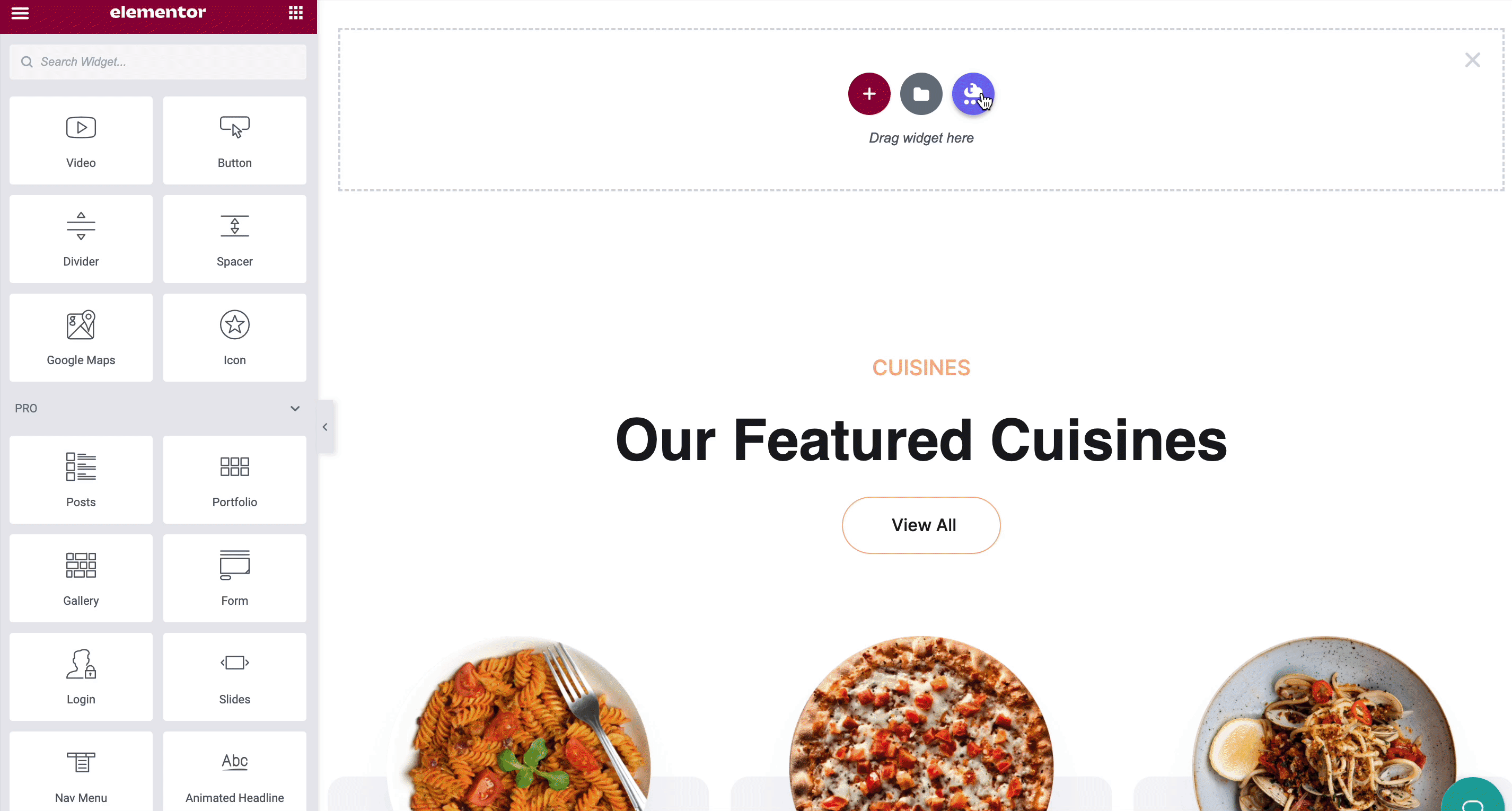 Step 3: Insert Delizioso Home Page Template  
Search for 'Delizioso' or 'Cooking Class' in the search panel. It will automatically then show all the ready landing page designs & blocks of this pack. This time hit the 'Insert' button to the Delizioso landing page template design. It will take a bit to load the Italian restaurant website landing page template on your Elementor Editor.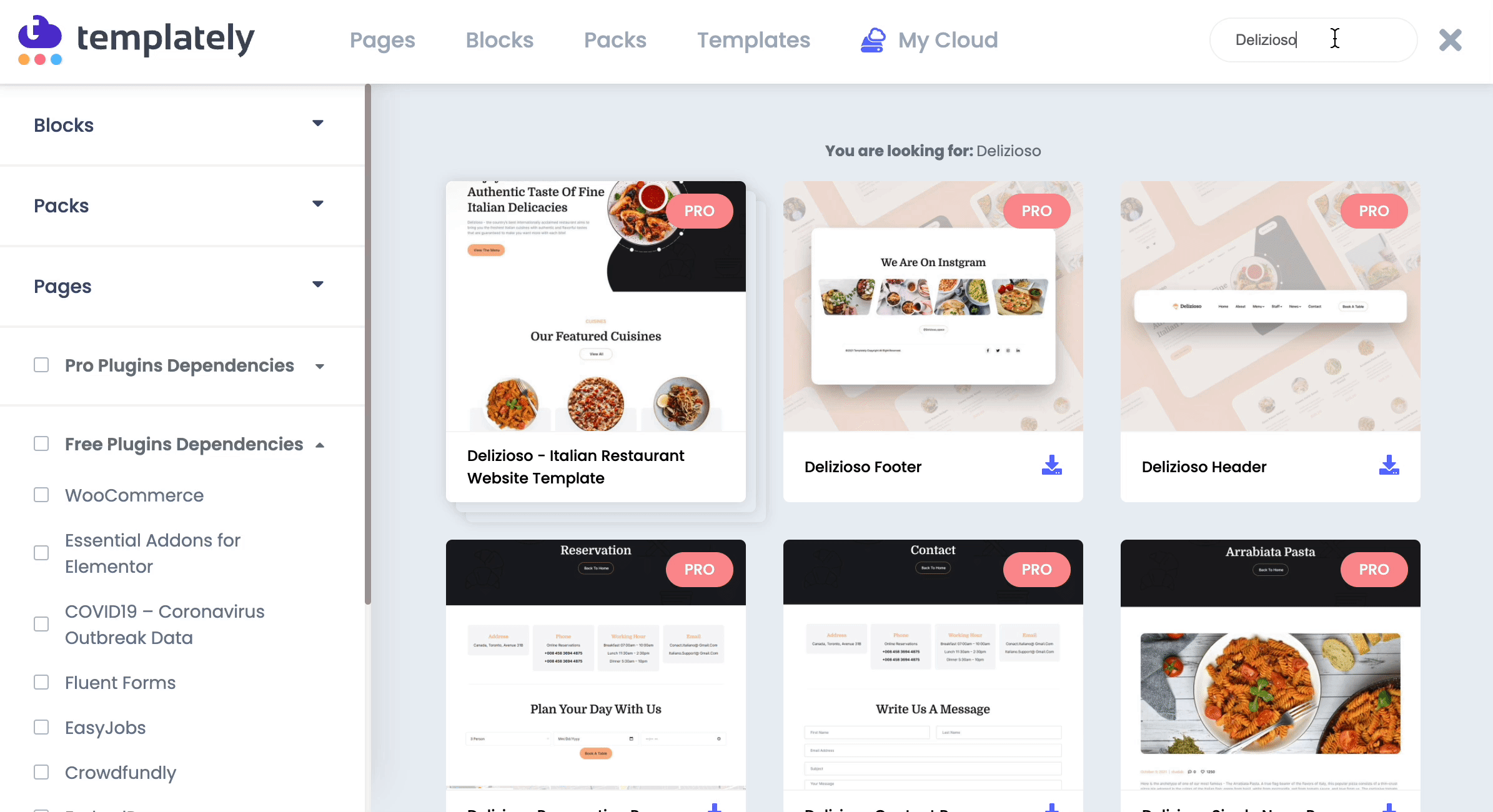 Step 4: Customize The Delizioso Home Page Design 
You can now add your own content in Delizioso template design, customize image or text size, change colors, and more to make it look the way you want. By default this template content is SEO optimized, so you can easily fix it up and make a bit of change to visuals. That's it. 
Step 5: Save Your Design On MyCloud
Templately only provides this exclusive facility to save your ready template designs in the 'MyCloud' storage of Templately. Just right-click anywhere on the page and choose 'Save Page to Templately'. This will save your Italian restaurant website design on Templately's cloud storage. You can later reuse this design or keep it saved as a backup.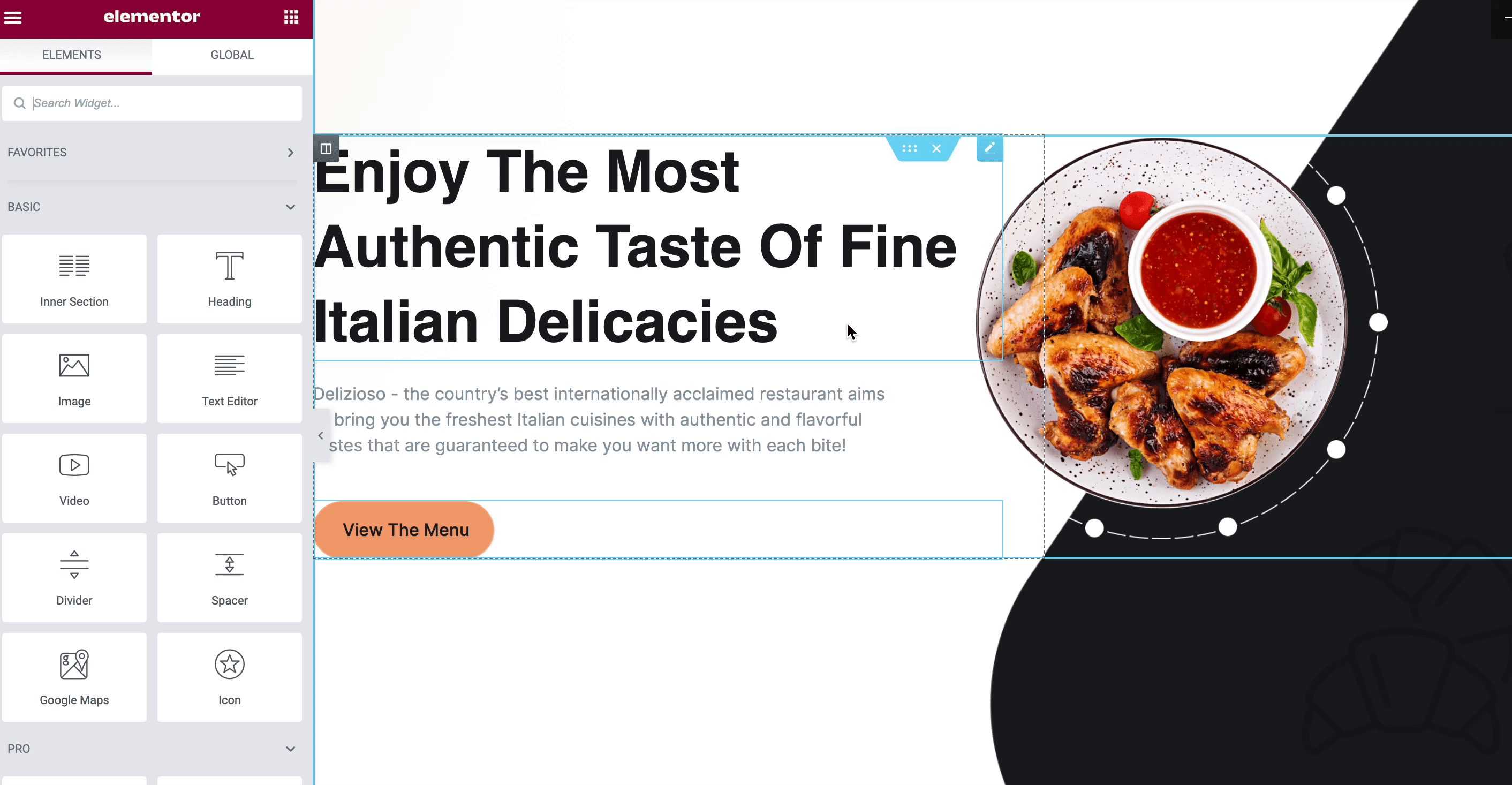 Even if you want, you can use Templately WorkSpace to create a seamless collaboration anytime with your team sharing your ready designs. You can even invite, and get access to people outside your workstation to collaborate on the cloud.  
After making all changes accordingly, Congratulations! This is the beautiful home page design for your online Italian restaurant website using Delizioso by Templately. Following this process, you can use the rest of its ready templates and make a complete Italian restaurant website without coding in Elementor.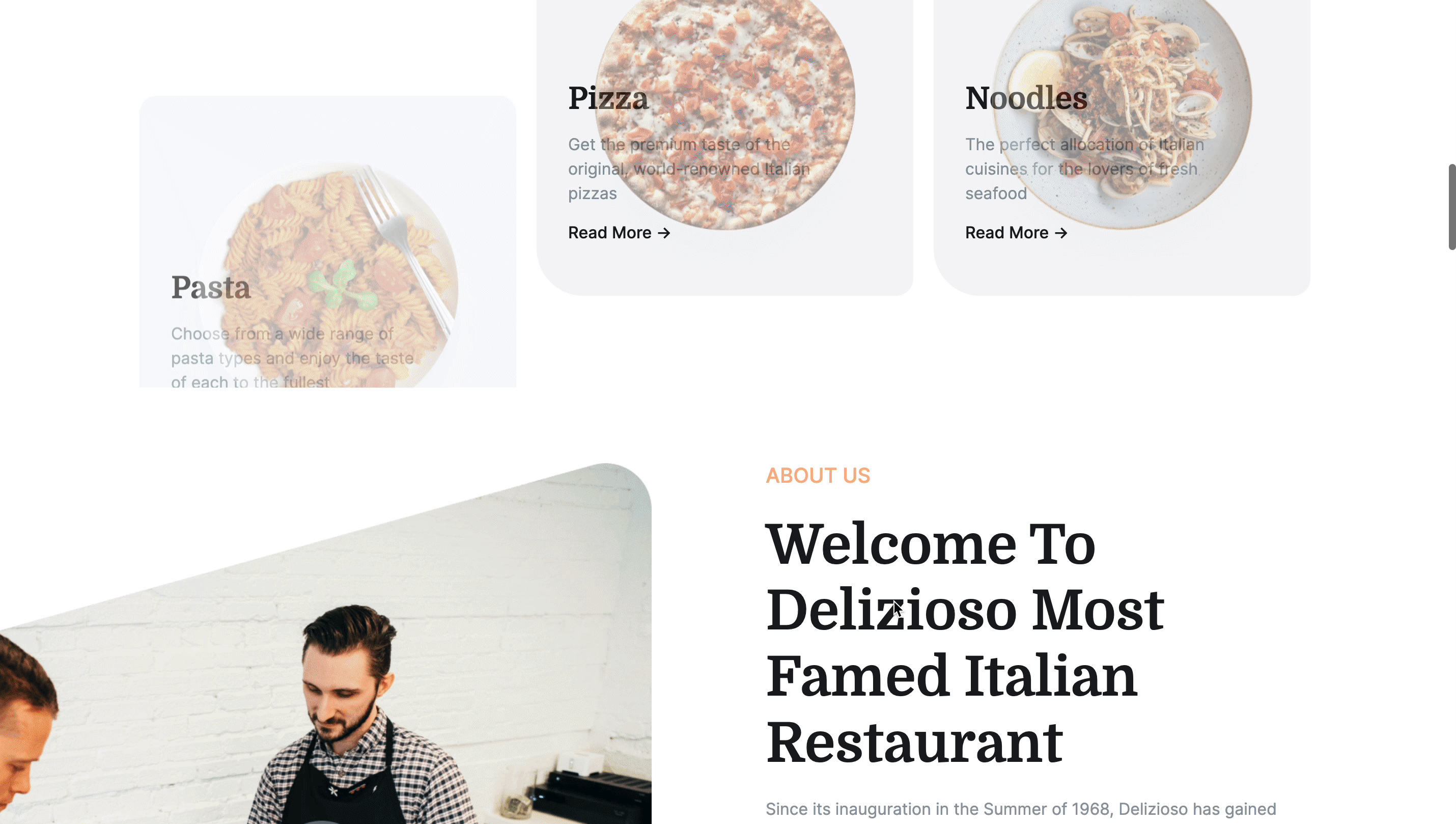 Make A Stunning Online Italian restaurant website Without Coding
Hope you like this guide to build your online grocery website in WordPress without coding by Templately ready Elementor templates pack Delizioso. So now make your website building plan by Signing up to Templately and getting access to Templately's stunning ready template collections. 
Bonus Tip: How To Start Your Own Cooking Class Website Without Coding [2022]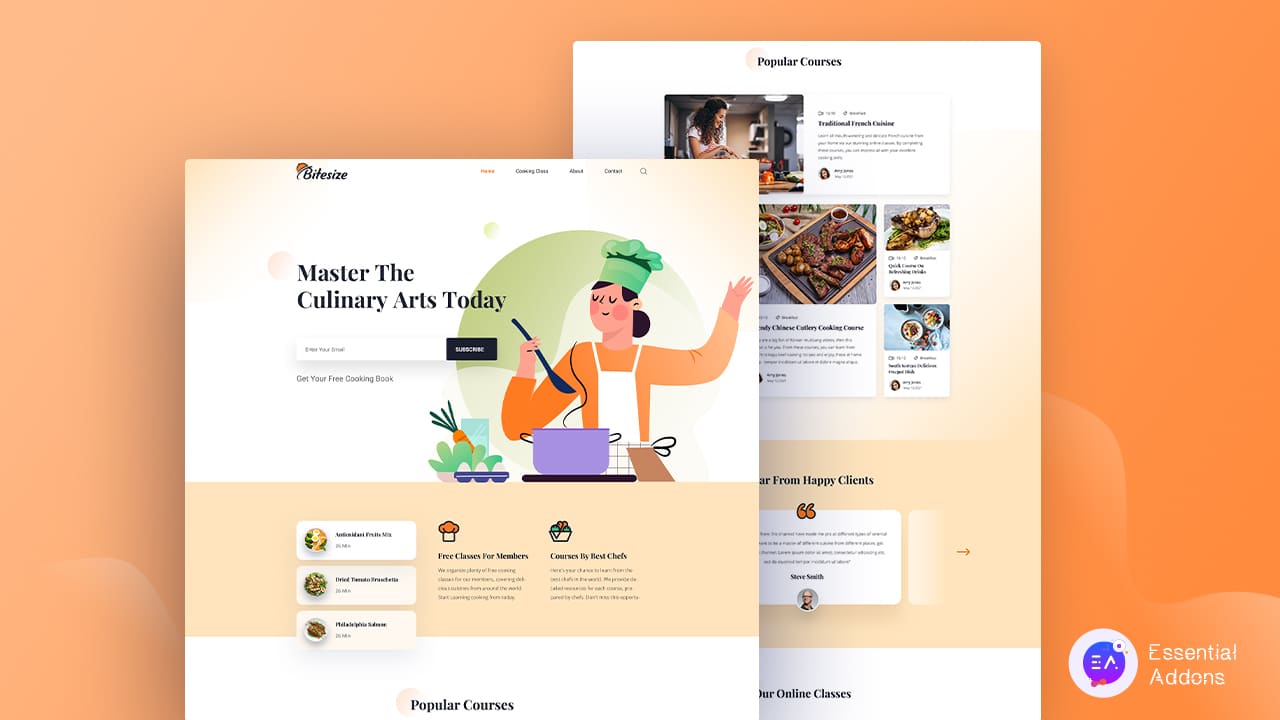 Let us know your experience by commenting below. Other than this, if you face any problem or need instant help, you can feel free to contact our support team anytime you want or join our friendly Facebook Community.