Nowadays people are more enthusiastic than ever about creating webinars to communicate with their target group of people. It could serve any purpose like seminars, meetings, promotional events, general chit-chats, and more. The question arises when it comes to creating a webinar on behalf of your business, company, or organization.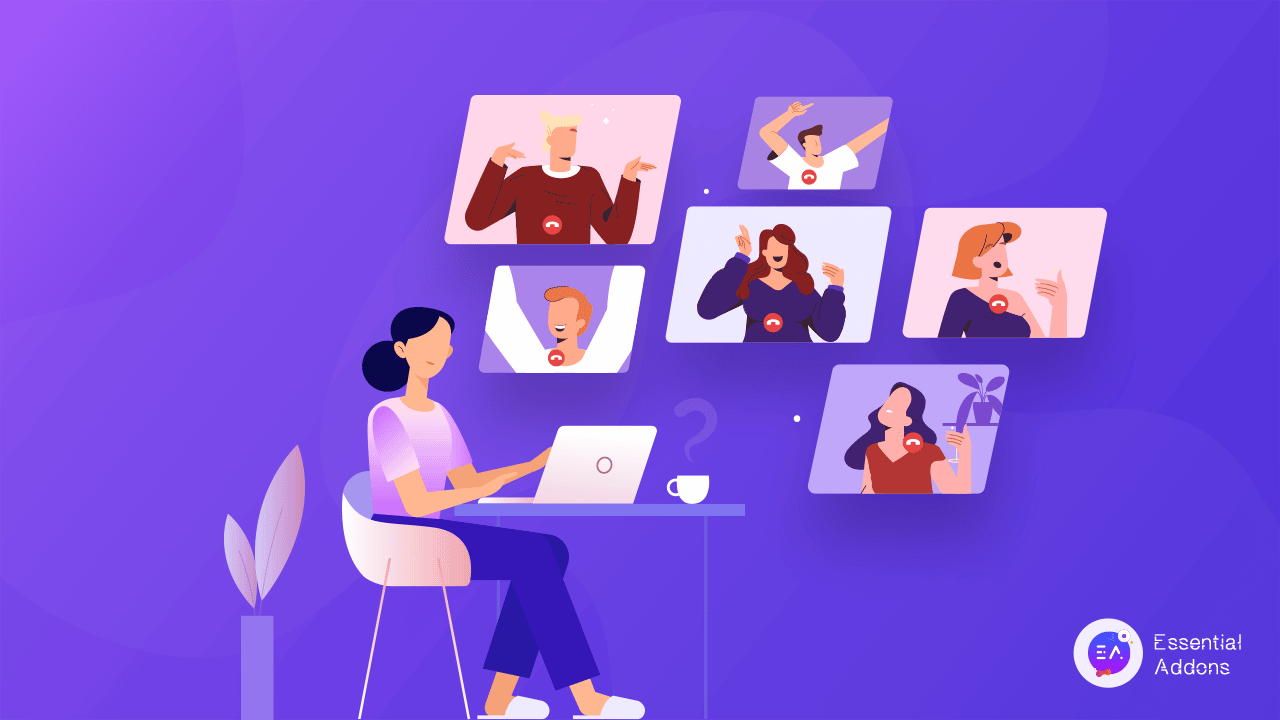 Well, you don't have to think much as this blog is all about creating an amazing webinar using the right solution and free webinar templates. Just check out all the details below!
Top Reasons To Create Webinar On Behalf Of Your Business
You have to first identify your needs and then plan for creating a webinar. It could be for your business promotion, meeting, or anything that you want to make a global communication with your target audience. There are a lot of reasons to create an online conference a few of which are mentioned below: 
👉You can easily communicate with people around anywhere on the globe remotely anytime using the best medium. 
👉Also can promote your online events with the best webinar template to draw customers' attention to join your virtual conference. You can easily build a strong relationship, able to influence your potential audience, and market your business better than anything. 
👉You can make communication with all required things virtually without any hassles or extra effort. No physical places, food expenses, just at the right time and date interested participants will join and discuss. It can be a partnership event, business promotional event, and more. 
👉The best part is anywhere using any device an online event can be attended and communicated. 
How To Create An Amazing Webinar [Free Templates Included]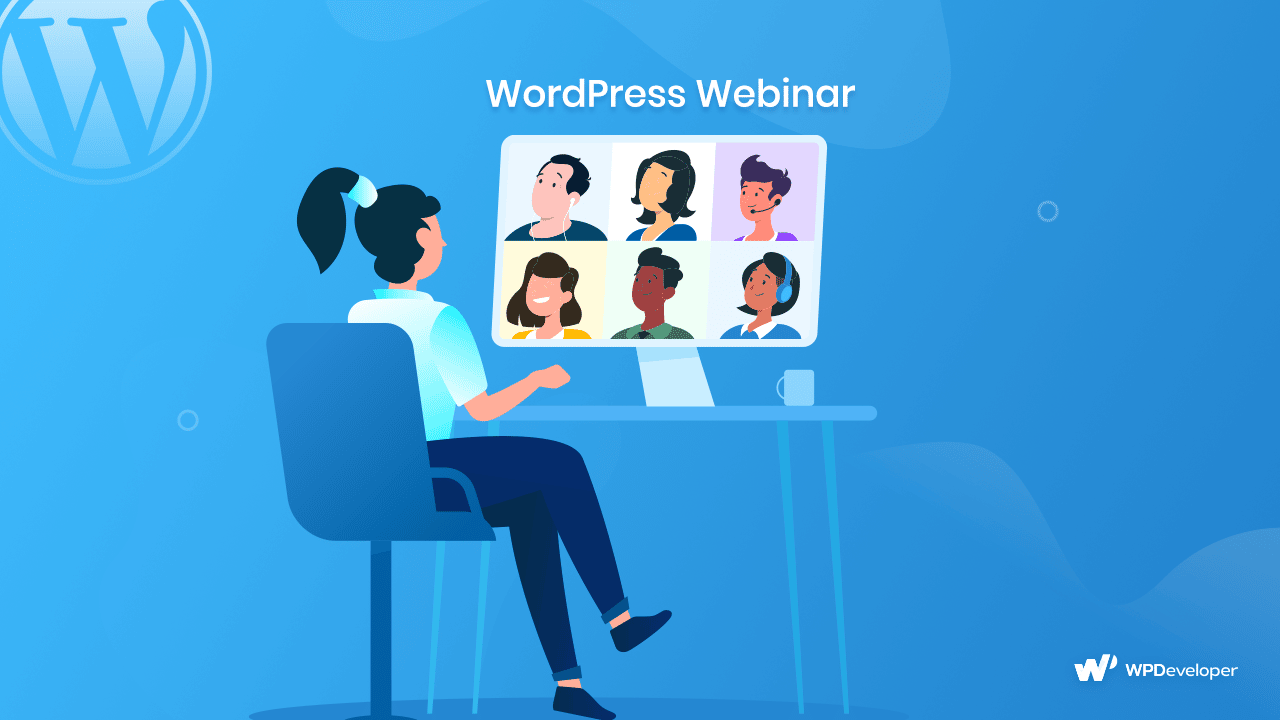 Hopefully, by now you have a clear idea of why business owners, marketers, or enthusiasts are more on creating online conferences. Let's now check out how you can create a webinar following the right tactics below.
Identify The Goal: 
Find out your purpose and accordingly plan for creating an online event. You can choose to promote an online conference for product promotion, lead generation, product update, or a simple network-building event. According to this, choose your best webinar solution to get started with. 
Choose A Webinar Format:
Now choose your webinar format. Like you want to do panel discussions, question and answer sessions, just individual speaker presentations, interviews, or other types. It's totally up to you. Each of these has its own success rate, all you need to do is after finalizing the topic, just plan to pick the format right away. 
Assign Roles To Your Team Members:
You have to provide the perfect role for your team members or any guest participants who are going to host your virtual event beautifully. It has to be determined properly and have to make promotions of your online conference highlighting the speakers to attract your target audience's attention at a glance.  
Pick The Right Solutions:
Marketers or business owners are now mostly using Zoom, Google Meet, Zoho Meeting, Webex, or other SAAS platforms. And if you are a WordPress user, you can choose the best WordPress webinar plugin and integrate it with your website to run any kind of conference virtually anywhere. 
Learn MoreL: Top 10 Best WordPress Webinars You Should Follow [2022]
Use Ready Templates: 
Right now, businesses are more on promoting their virtual conference with stunning templates or through a separate website that is completely focused on running their online events and more. And if your website is WordPress built, Templately – is the best WordPress templates cloud solution. 
And for creating a webinar website or separate pages on your WordPress site, it has come up with impressive, ready webinar and conference templates. That would be perfectly fit to make and promote any kind of online events website. Take a look at all the ready templates below with a brief discussion: 
WebIndex – Webinar Website Template: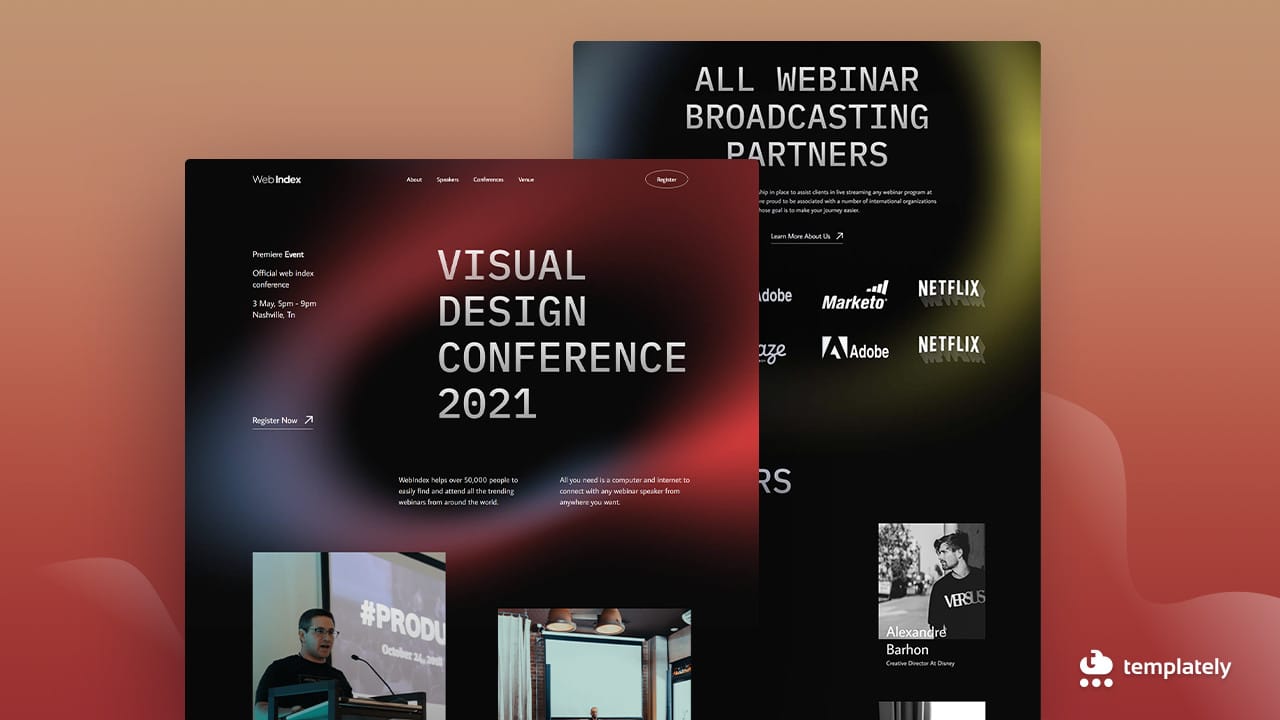 WebIndex templates pack by Templately is entirely focused on creating a complete webinar website without coding. And guess what? This ready online conference templates pack is free and absolutely stunning to promote your online events interactively to drag your potential audience attraction. It is best suited for conference websites or creating online event websites.
EventPress Pro – Conference Website Template
: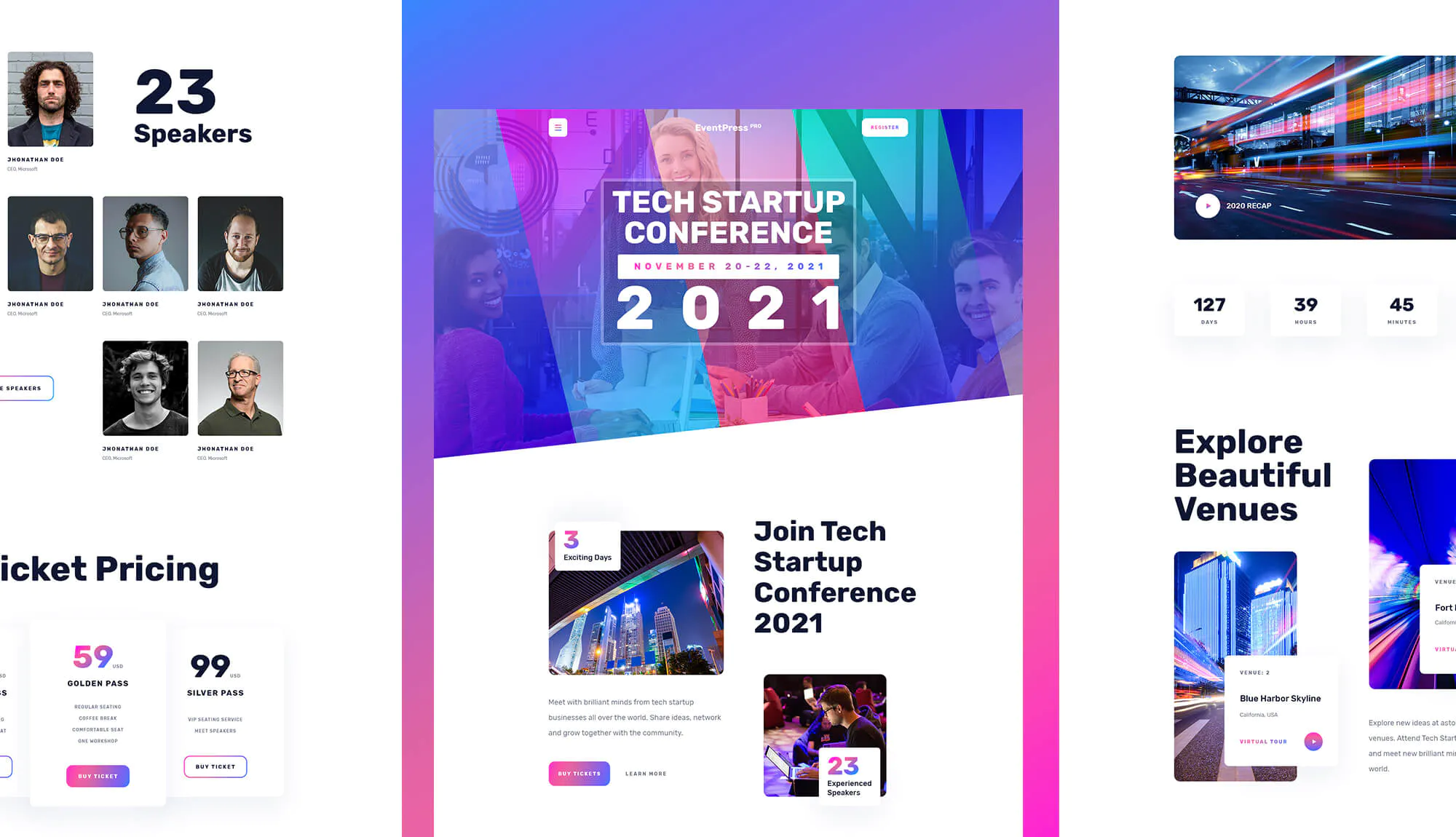 EventPress Pro by Templately is another ready templates pack for WordPress users to make an outstanding video or audio conference website or for promoting your webinars with the right template without any hassles. This has been made specifically for event organizers, conferences, meetings, and exhibitions, and can also be used for creating online conference websites.
EleCamp – Virtual Conference Website Template: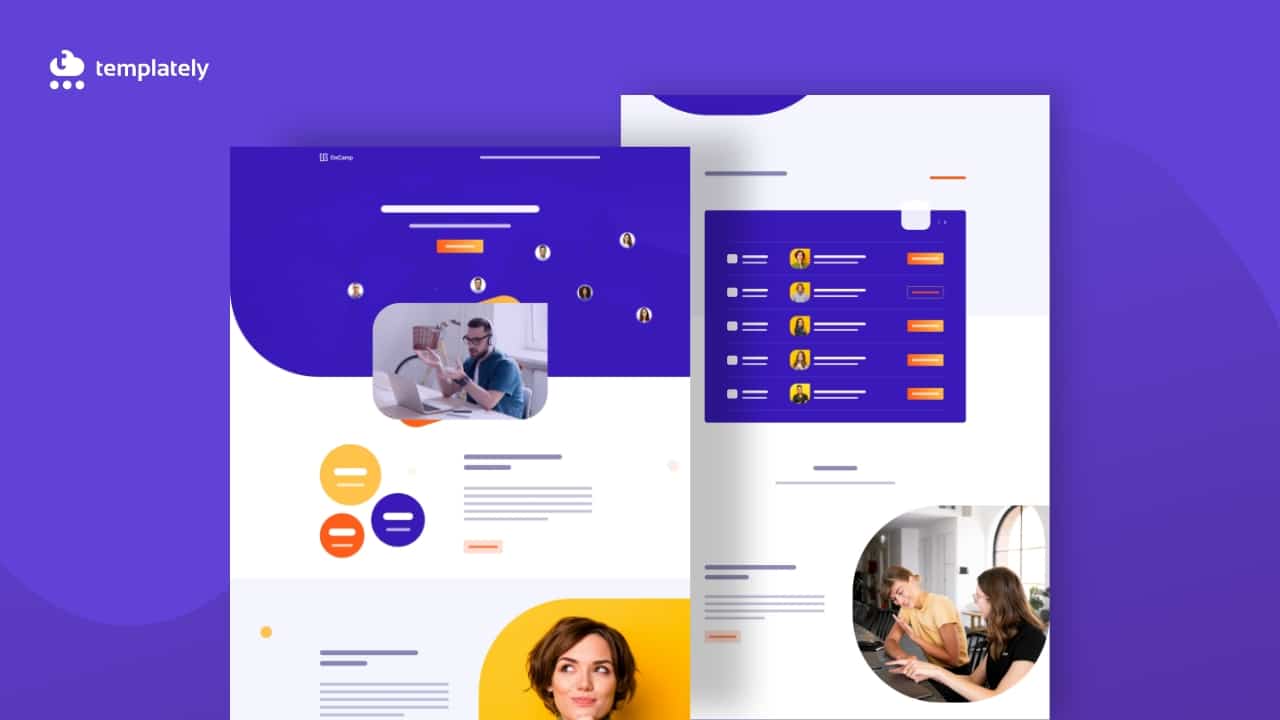 EleCamp by Templately is an attractive templates pack to build your own conference website on WordPress. This template pack is perfect for event organizers, conferences, meetings, exhibitions, or any kind of online gathering. 
Some Webinars Statistics To Look At:
This is true that the urge of creating online events is increasing and the reflection of the success is clearly mentioned in the research. Have a look:
👉According to NitDit research "Over 70% of webinars boost sales, 11 PM & Tuesday is the best for webinars & more". 
👉QA (Question and Answer) sessions can implement in over 88% of all webinars. (ON24)
👉Training and communication-oriented workshops get 66% more attendees. (NitDit)
👉More than 75% of (B2B) marketers concluded that webinars can help you get quality leads without any hassle. (NitDit)
👉The B2B webinar platform BrightTalk stated that a "76% increase in video, webinar and events uploaded to their platform from March to June 2020."
Create An Amazing Webinar Right Now!
This blog is all about enlightening you on the best solutions and planning to create a webinar for your business and reach out to your target audience with ease. Hope you find this blog helpful, now let us share your opinion by commenting below. If you want to read more exciting blogs like this, subscribe to our blogs, and don't forget to join our Facebook community. Enjoy!
Bonus Tip: Read More Trending Blogs