If you are running a digital marketing agency, then you probably already know how important it is to have your own official website for your agency to reach potential clients. What you might not know however, is that you don't need to hire additional people to create website for you. In fact, with the help of Templately, you can create your own digital marketing agency website on WordPress.
Why Would You Need A Website For Your Digital Marketing Agency?
In the digitally connected world we live in today, building your online presence is essential for the growth of any business. This is especially true for digital marketing agencies. Having your own official website will help you reach potential clients, display more information about your organization and showcase your work beautifully to convince visitors to choose you. 
To help you achieve this while also minimizing the costs of setting up and running a fully functioning website, we are introducing Digency, a stunning, premium template pack from Templately. 
What You'll Get With The Digency Template Pack
The Digency template pack is a fully responsive and 100% customizable template pack for creating digital marketing agency website. It features a modern, stylish but professional look, and comes with 5 premade, ready-to-use pages.
Home Page
From the very first page, your audience will be captivated by the beautiful design of the premade Home Page in the Digency template pack. This page features interactive counters so you can proudly display your company's achievements, an embedded video section where you can insert videos about your agency, stunning Call To Action buttons and an interactive Testimonials slider widget to show happy reviews from your previous clients.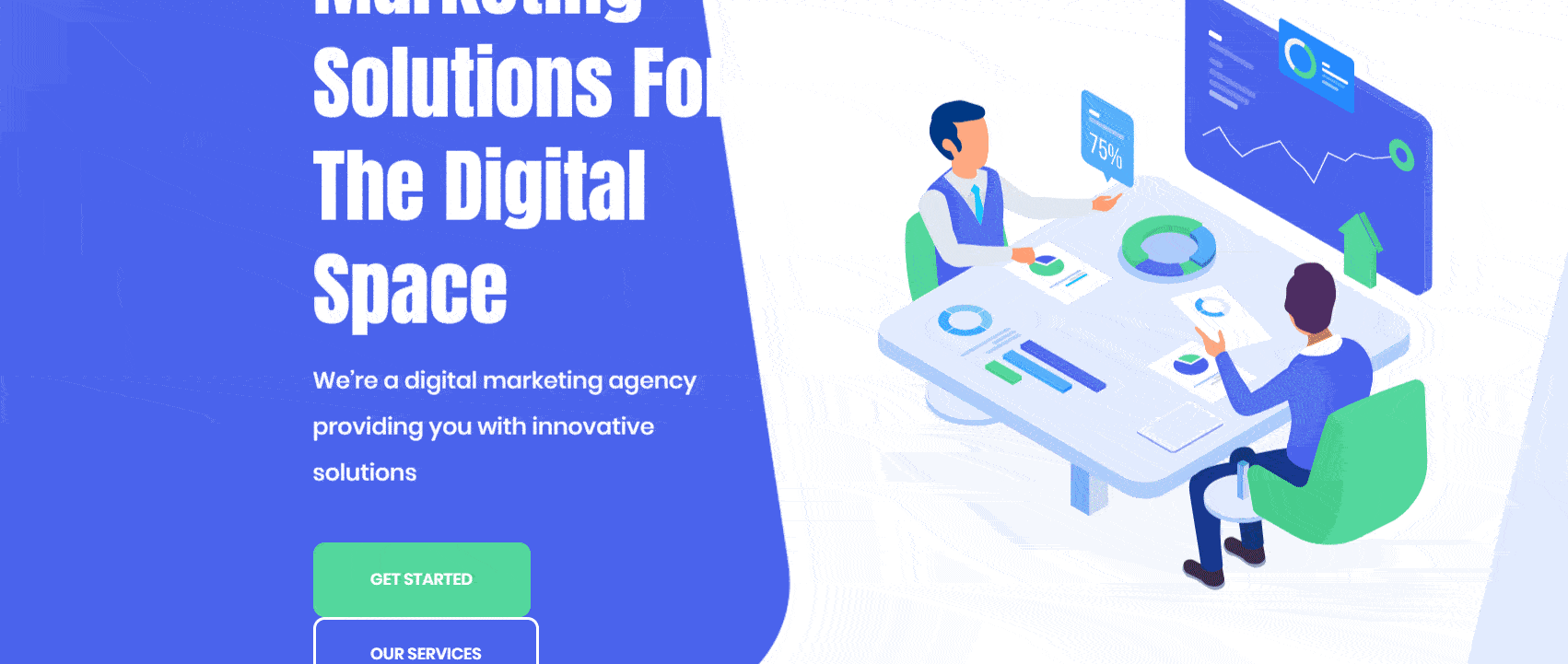 About Us Page
Most potential clients will want to know who you are and how your digital marketing agency works before they choose to get in touch with you. For this reason, Digency provides a stunning, professional and informative About Us page.
With this page, you have the chance to convince your potential clients that you are the right pick for them. Tell your visitors what your agency stands for and proudly display all of your achievements and important milestones with beautiful, animated counters.
You can also boost your credibility by displaying testimonials from satisfied clients using an interactive Testimonial slider widget.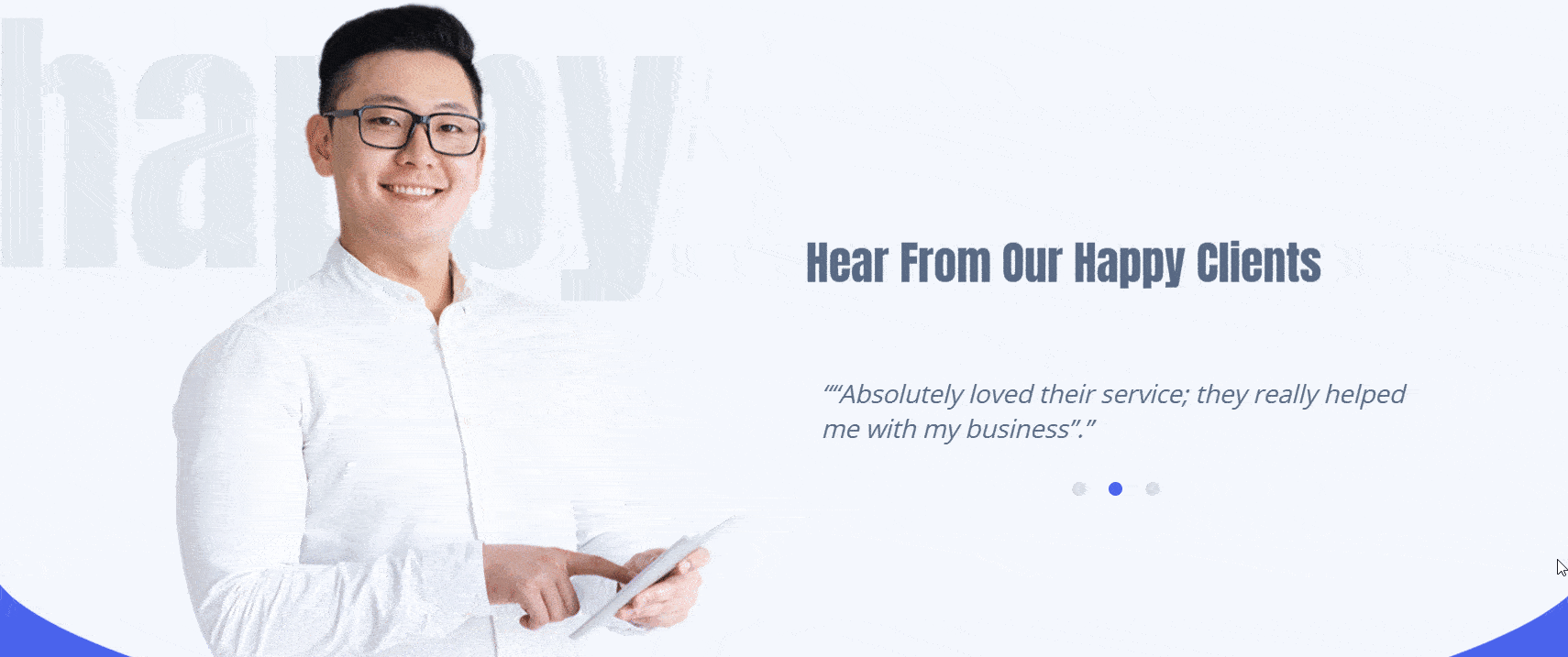 The best part? The page is premade and is ready to use as soon as you load it into your website–all you have to do is add your content for a personal touch.
Contact Us Page
The ready-to-use Contact Us page from Digency is beautifully designed and comes with a built-in, easy to customize Contact Form so your site visitors can quickly get in touch with you. You can display attractive social media buttons to compel your site visitors to connect with you on your social media accounts.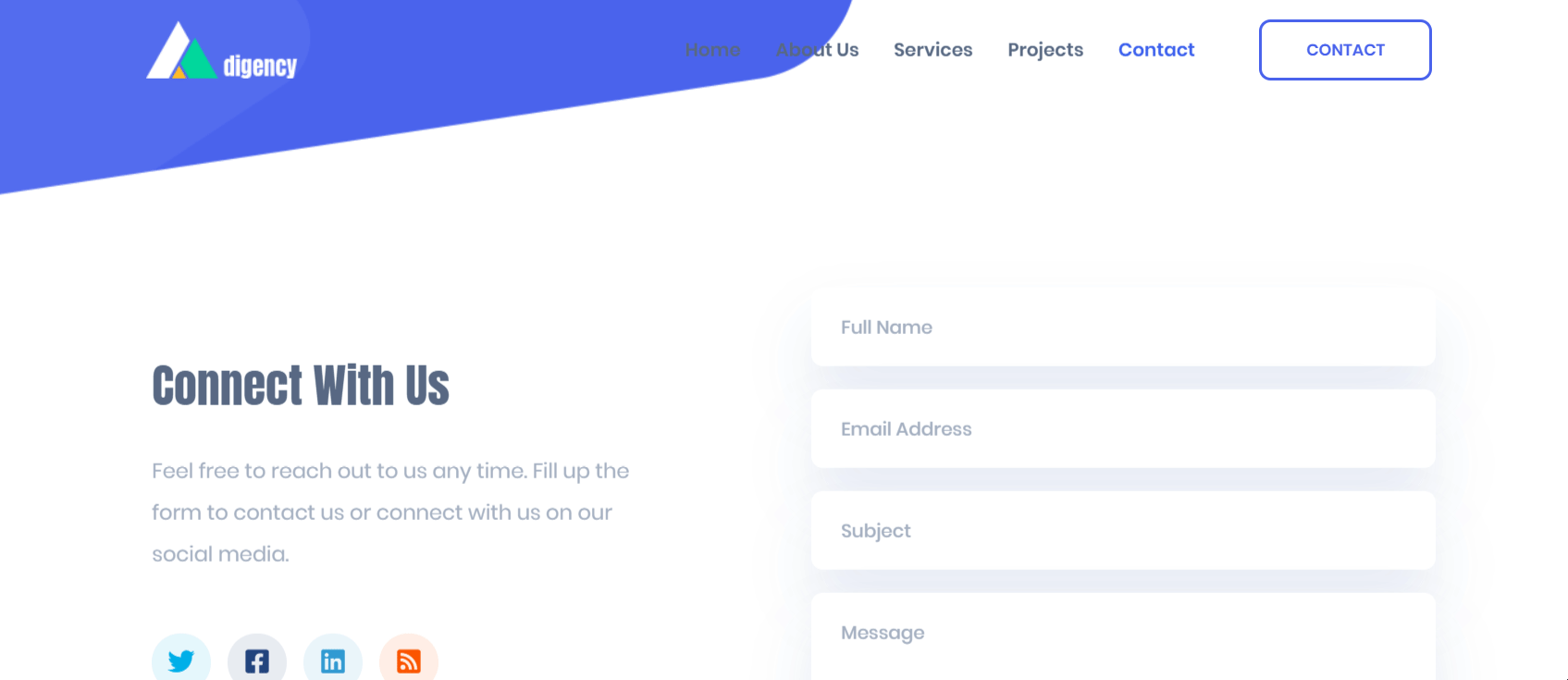 Project Page
To convince your visitors to choose your digital marketing agency, you need a separate page where you can display your best works. With this in mind, Digency gives you a stunning Project Page which you can use to showcase your work to your site visitors.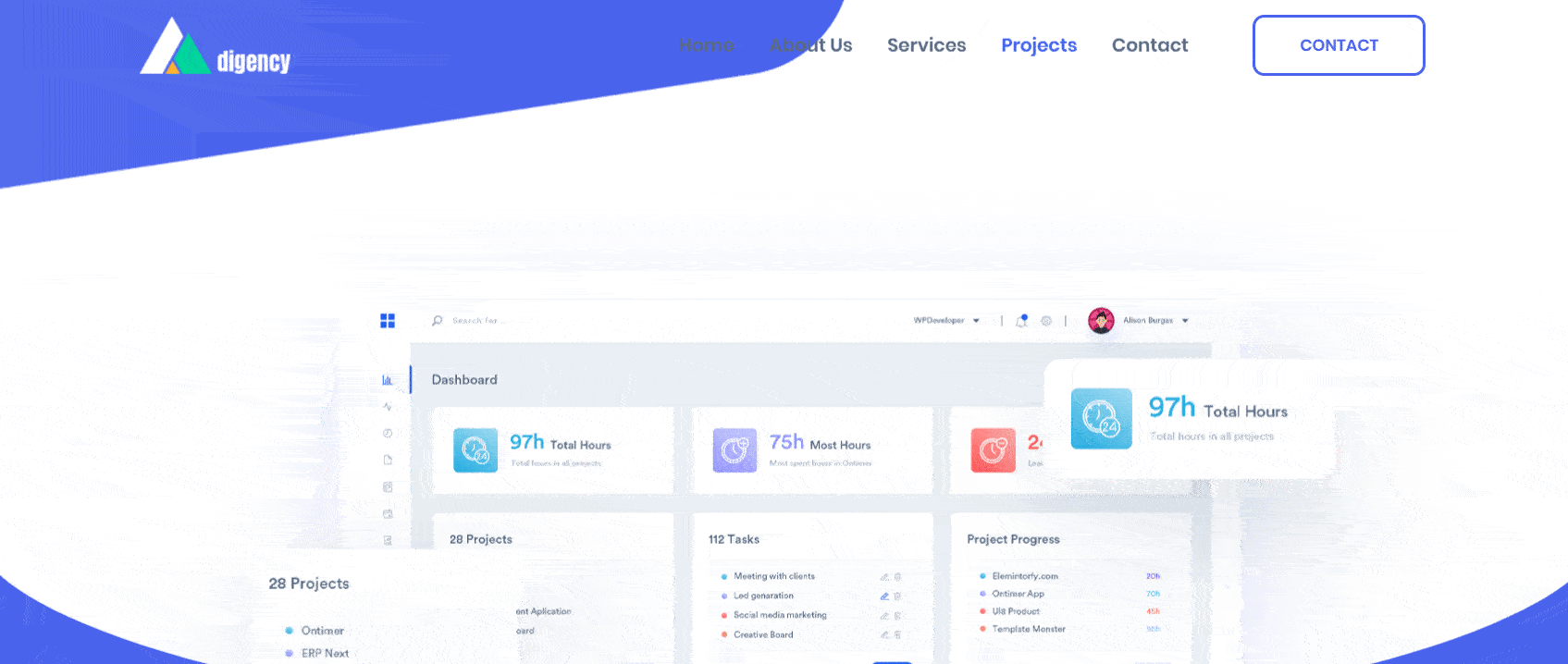 Services Page
No two agencies are the same, and so to let your clients know what makes your digital marketing agency stand out, tell them what services you offer and how your clients can benefit from choosing your agency with an attractive, ready-to-use Services Page.

Things You'll Need To Create A Digital Marketing Website Without Coding
Before you can get started with your digital marketing website on WordPress, you will need to install and activate a few plugins. Let's take a look at what these plugins are and why you will need them.
Elementor:

This is the popular page builder solution that lets you create webpages with a drag & drop feature. If you don't have experience with coding,

Elementor

is your solution to creating websites without coding.

Essential Addons:

The most popular elements library for

Elementor

with over 600,000 users. You will need to install and activate

Essential Addons

to use the

Digency

template.

Templately Pro:

after installing the plugins mentioned above,

get a premium account on Templately

and install the

Templately

plugin for WordPress
Once you have installed and activated these three plugins, you are ready to start creating your own digital marketing agency website.
How To Create Your Digital Marketing Agency Website In 5 Minutes?
Creating a digital marketing website on WordPress is very easy once you have installed the three plugins above and use the Digency template. Read on below to find out how you can create your digital marketing website in 5 minutes using Templately and without touching a single line of code.
Step 1: Choose Digency Template From Templately
Create a new page from your WordPress Dashboard and click on 'Edit With Elementor.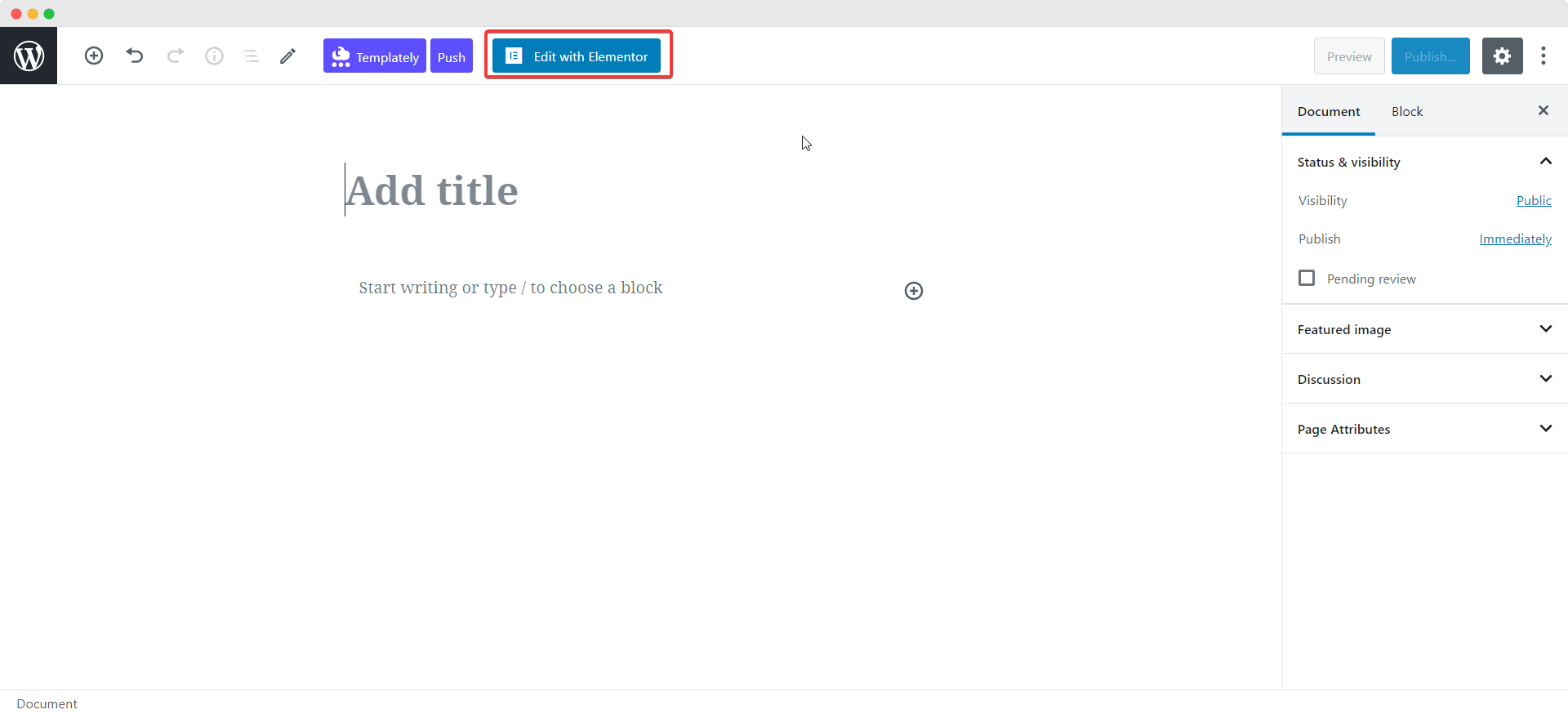 This will open up the Elementor Editor. Simply click on the Templately icon. You will see a popup window showing you different template designs. Search for 'Digency' and you should be able to see the template pack.
Click on the 'INSERT' icon on any page you like to load it into your site.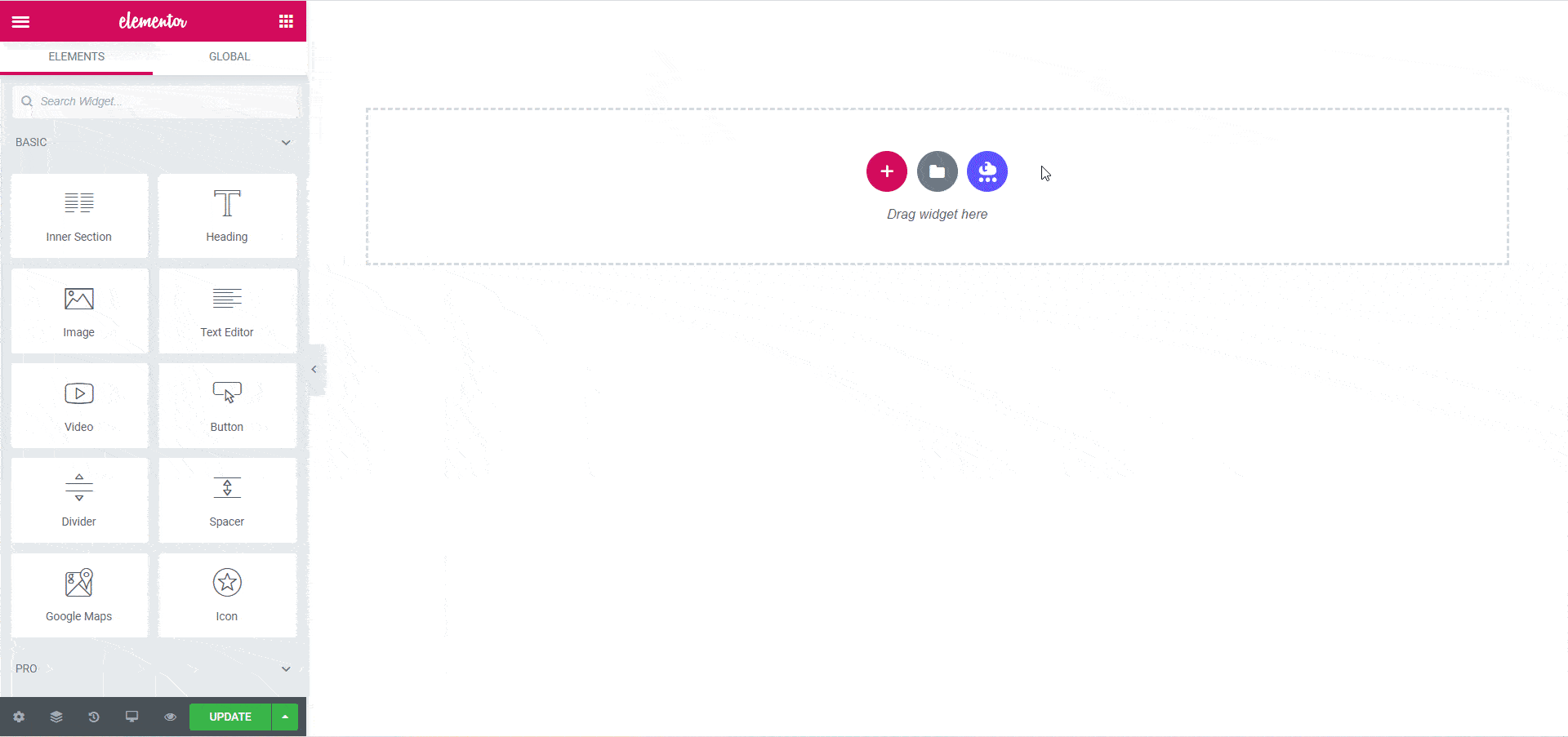 You should now be able to see the page you loaded on your site. In this case, we are using the Home Page from Digency.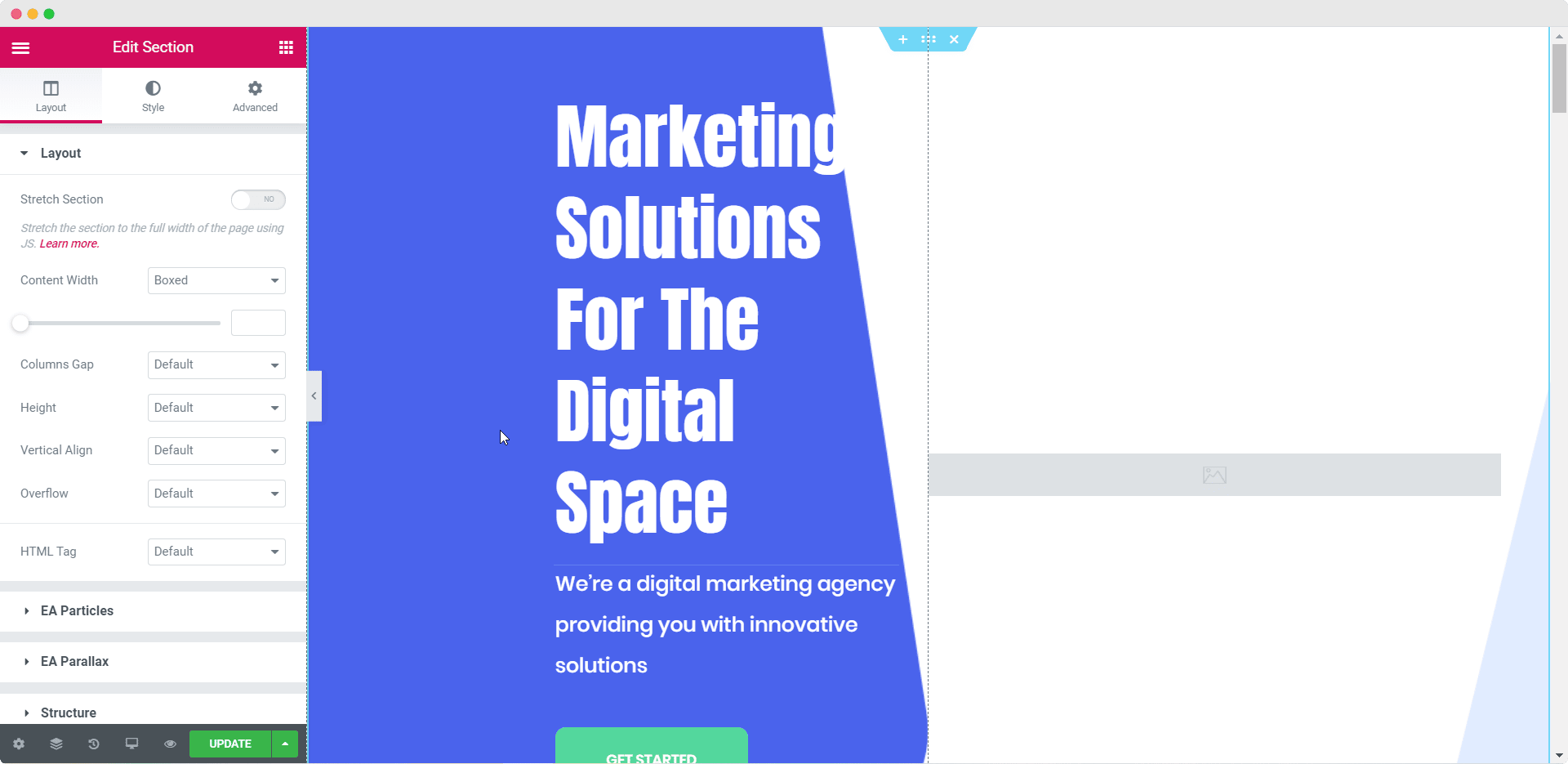 That's it! You've successfully added a premade page from Digency into your WordPress site. Isn't that amazing?
Step 2: Customize the Template
Now that you have inserted your desired pages, it's time to style your pages using the simple, drag and drop feature. Simply click on the section you want to customize and use the Elementor Editor on your left to style your page in any way you like.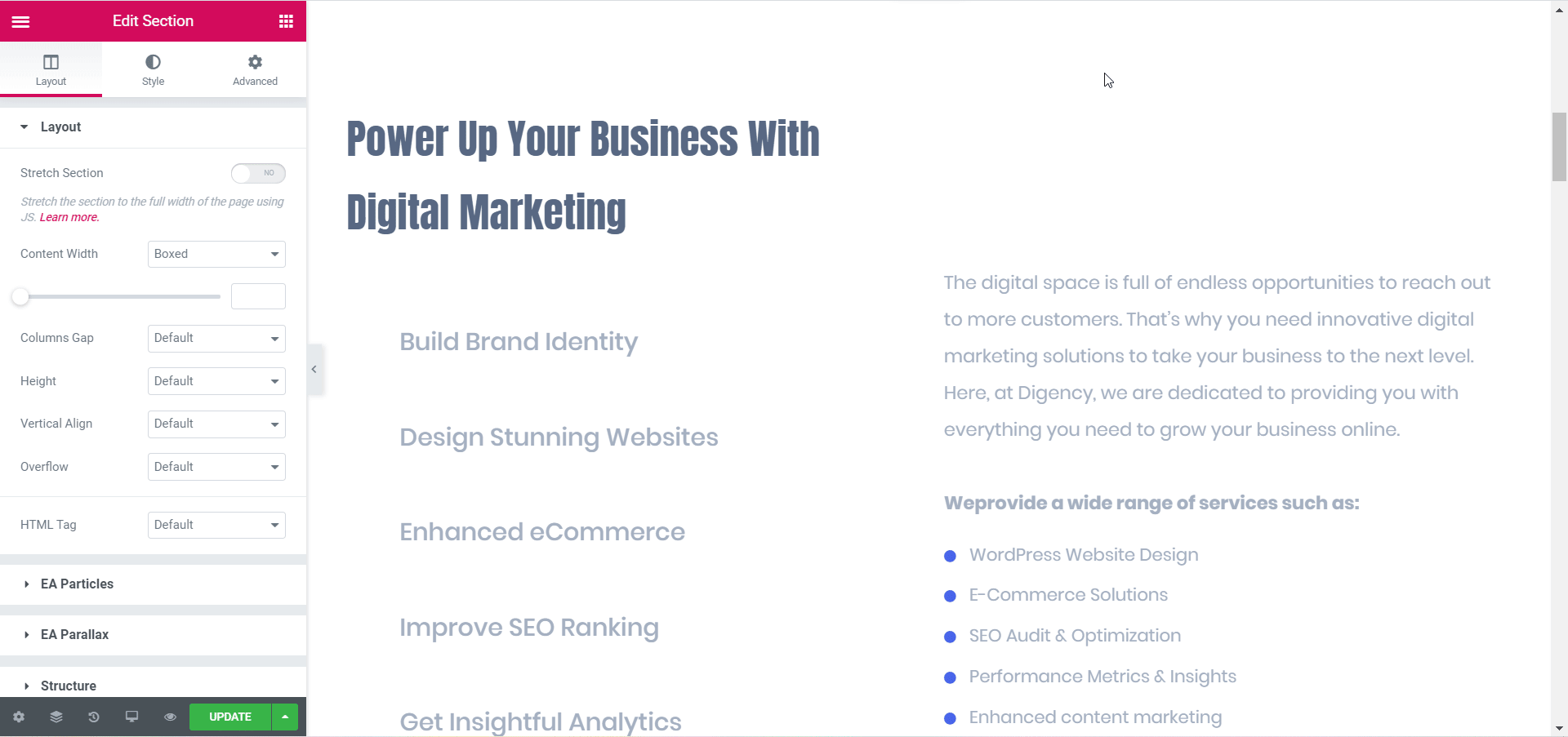 Add your own content, and play around with the colors and typography to give your unique style to the template.
Step 3: Save the Template on Cloud
If you want to reuse your design or keep it somewhere safe, Templately offers cloud storage for all of your designs. You can easily save your template to Cloud by right clicking on your page and choosing the 'Save Page to Templately' option.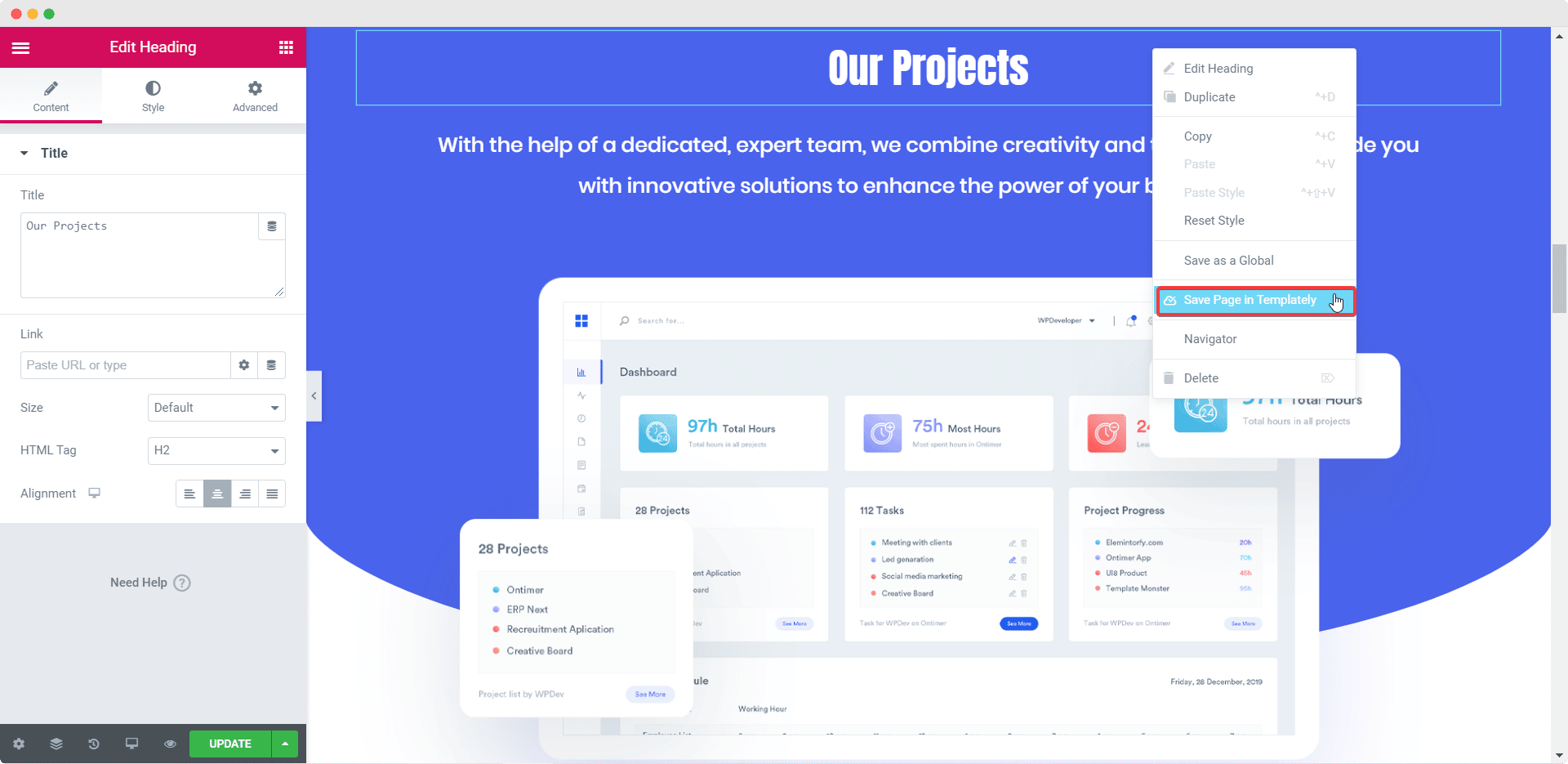 Final Outcome
Just like that, you've now created your own digital marketing agency website in 5 minutes and without touching a single line of code.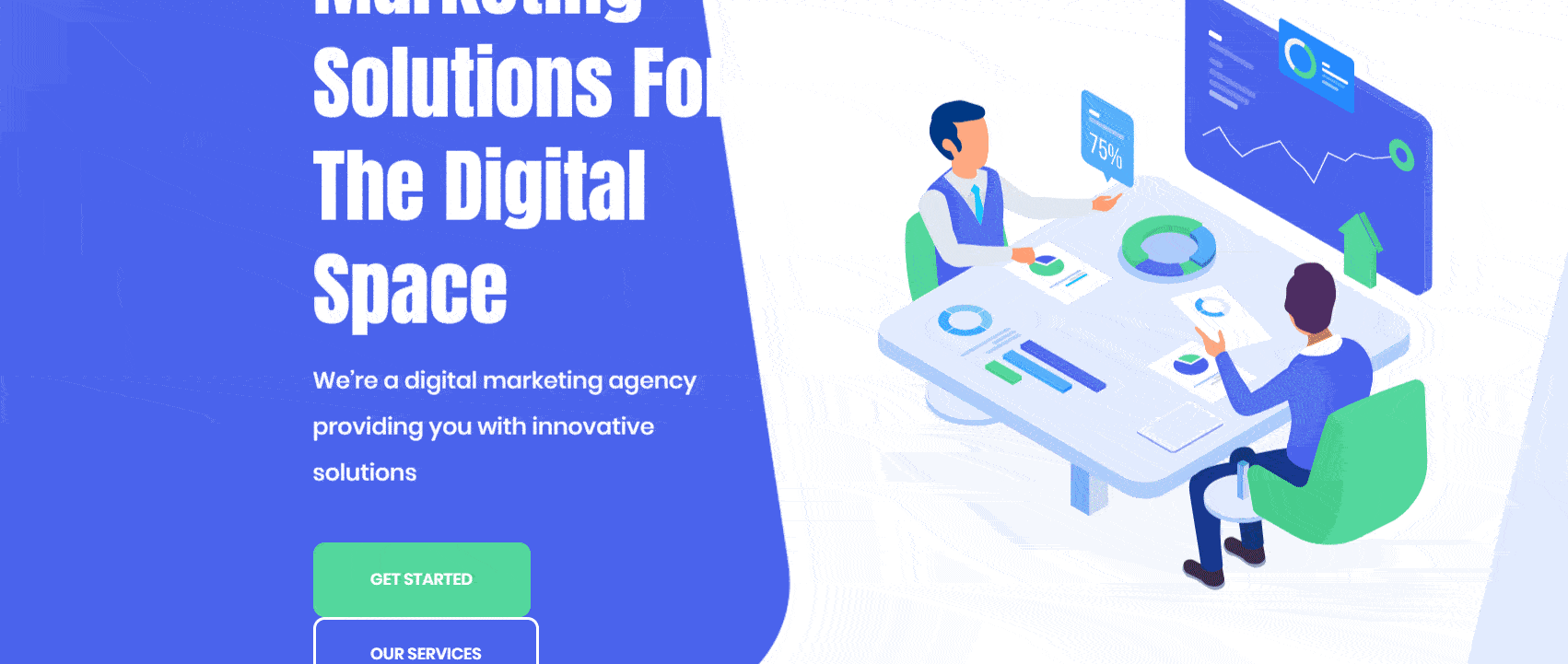 Wrapping Up
As you can see, you don't need to spend money on hiring people to design your digital marketing agency website. With the Digency template pack, you can create your website from scratch all by yourself. Sign up for Templately Pro now and create one instantly.
Enjoyed this post? Let us know what you think in the comments below. If you face any problems while creating your very own digital marketing agency website, you can contact our support team for further assistance.