When you own a restaurant serving Indian cuisine, why not use your website to reach out to all potential customers? Indian cuisine is one of the most popular in the world. And your business will get a great kick once you have your own Indian restaurant website.
Are you interested in taking your restaurant business to the next level? Let's see how we can create an Indian restaurant website without coding, especially entirely on our own.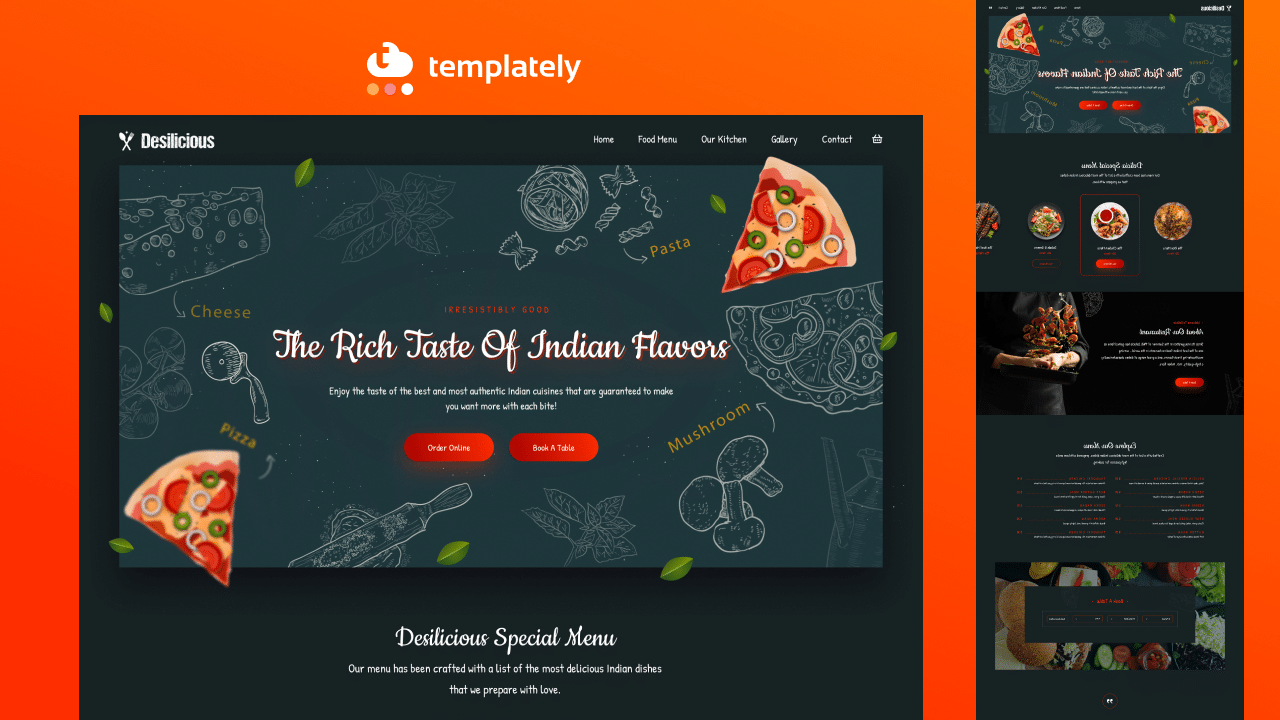 Why Is Having A Website Crucial For Your Indian Restaurant?
Obviously, we all love food! And Indian cuisine holds a special place among all the popular cuisines all over the world. No matter where your Indian cuisine restaurant is located, you are lucky to have one. Let's check out why you should create your Indian cuisine restaurant below:
Make Your Restaurant's Online Presence
In today's digital age, having an online presence is essential. A website serves as a virtual storefront for your Indian restaurant. It allows potential customers to find you, learn about your offerings, and get a feel for your brand and ambiance. Without a website, you may miss out on a significant number of potential customers who rely on the Internet to find restaurants.
Around the world, Indian restaurants are mostly famous in Canada, Australia, USA, etc. If you want customers from every corner of the world, you must have an Indian restaurant website.
A well-designed Indian restaurant website optimized for search engines can help improve your restaurant's visibility online. When people search for Indian restaurants in your area, a website increases the likelihood of your restaurant appearing in the search results. This visibility can drive more traffic to your restaurant and increase foot traffic.
Easily Manage Online Restaurant Reservations
Many people prefer the convenience of making reservations online. By integrating a reservation system into your website, you can streamline the booking process, allowing customers to reserve a table at your Indian restaurant with ease. This enhances the customer experience and reduces the chances of missed opportunities due to busy phone lines or long wait times.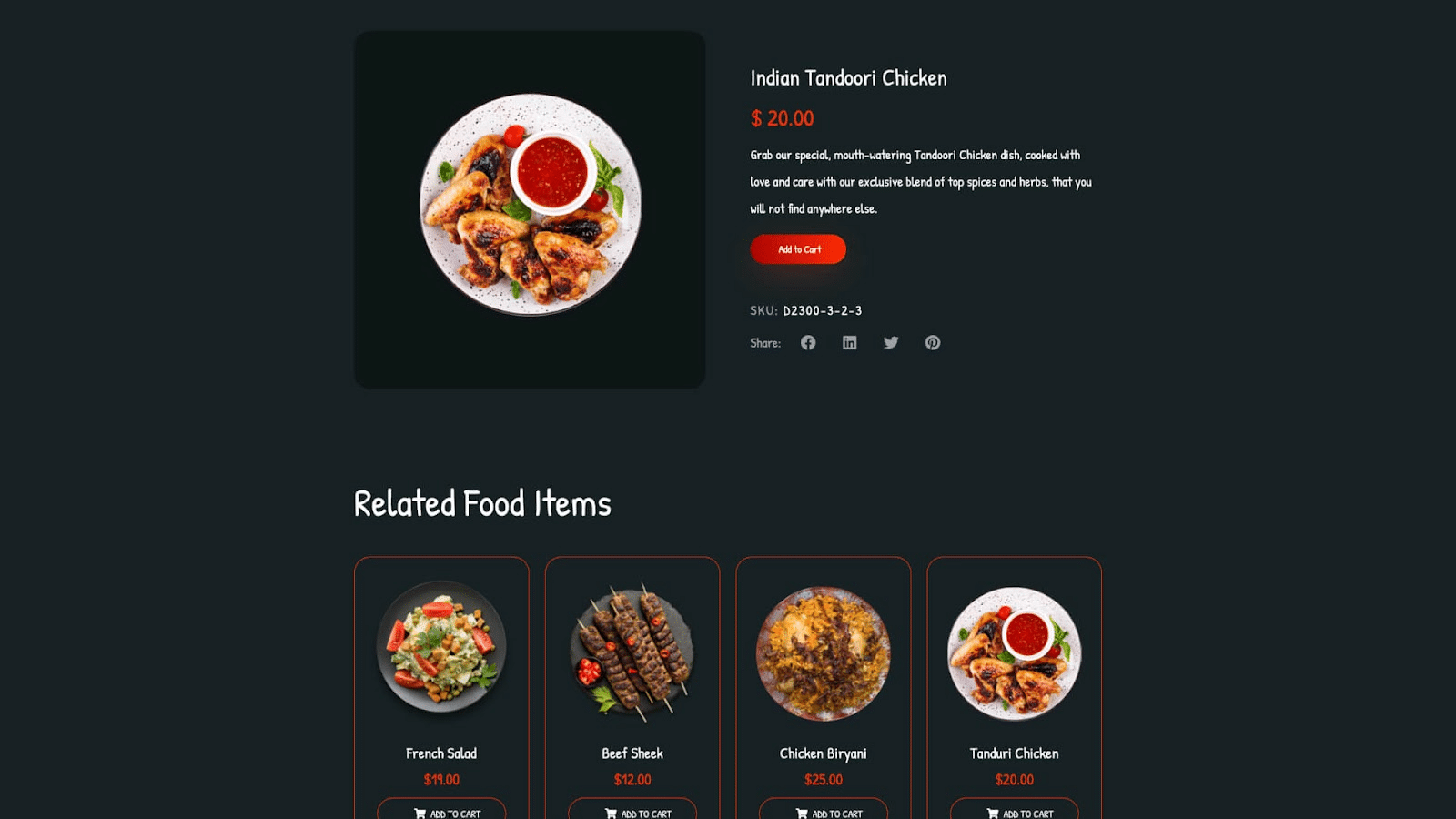 Provide Easy Reach Out Options & Contact Information
Your Indian restaurant website should include essential contact information, such as your phone number, address, and email. This makes it convenient for customers to reach out with inquiries or place orders for takeout. Additionally, providing clear directions and a map on your website helps customers find your restaurant easily.
Build Your Restaurant Credibilities With Reviews & Testimonials
Including customer reviews and testimonials on your website builds credibility and trust. Positive reviews act as social proof and can influence potential customers to choose your Indian restaurant over competitors. Encourage satisfied customers to leave reviews and display them prominently on your website.
Manage Online Ordering & Delivery Smoothly
Offering online ordering and delivery options through your website can significantly expand your customer base. With the rise of food delivery apps and aggregator platforms, having an online ordering system gives you more control over the customer experience. It allows you to establish direct relationships with your customers.
Run Marketing Promotion For Your Restaurant Business
A website provides a platform for marketing and promoting your Indian restaurant. You can share news, updates, upcoming events, and special offers through blog posts or dedicated sections on your website. You can also integrate social media links to encourage visitors to follow and engage with your restaurant on platforms like Facebook, Instagram, or Twitter.
Overall, having an Indian restaurant website is crucial in today's digital landscape. It helps increase your visibility, reach a wider audience, provide important information, streamline operations, and enhance the overall customer experience.
How To Create An Indian Restaurant Website Without Coding?
Have you decided to create an Indian restaurant website? Then the next step in the process is deciding which tool to use. If you are planning to create a website in the WordPress ecosystem and have no coding experience, then the Elementor website builder will be the best tool to go with. Let's check out why we suggest Elementor for people without coding experience.
Provides Interactive Drag & Drop Builder
Whenever we hear 'creating a website,' the first thing that pops into our heads is 'YOU have to code'! But with time, this situation has changed. Now, with zero coding knowledge, you can create websites all by yourself without writing a single line of code. And the Elementor website builder gives you a drag & drop page builder. With it, you can effortlessly add titles, images, videos, forms—you name it.
Add Versatile Functionality To Website With Elementor AI
Another stunning feature of Elementor is the integration of AI. With the AI bot, all you have to do is write down the command, and the bot will make changes according to it instantly. Also, you can add custom codes, new functionalities, etc.
For beginners, the Elementor AI assistant works like magic. You can take tips and add anything you want to your Indian restaurant website without coding. This is another reason you should choose Elementor to design your own Indian restaurant website.
Get Access To 1000s Elementor Templates
Not compatible with your website design sense? Don't worry; there is also a solution for this if you are using Elementor. There are so many Elementor template libraries available, both free and paid. From there, you can choose suitable templates that match your Indian restaurant website aesthetics and insert them into your website with one click.
For instance, the WordPress template cloud, Templately has 3000+ templates of various categories. You can browse your favorites and insert them into your website. Templately templates come with ready content, vibrant realism images, and functionalities so you can use them for your live website.

How To Design Your Indian Restaurant Website In 5 Minutes [Step By Step Guideline]
It's time to start designing your Indian restaurant website with Elementor. We have designed the tutorial in such a way that if you invest 5 minutes attentively, you will be able to make your own website live quickly. Let's get started.
Step 1: Choose the Right Template for Your Restaurant – Desilicious
As this guideline is specially written for beginners, we tried our best not to involve any coding or customization dependencies. And to do it in this way, we need to go with an Elementor template to design our Indian restaurant website. To create a stunning Indian restaurant website, you can go for Desilicious – Indian Restaurant Template For Elementor.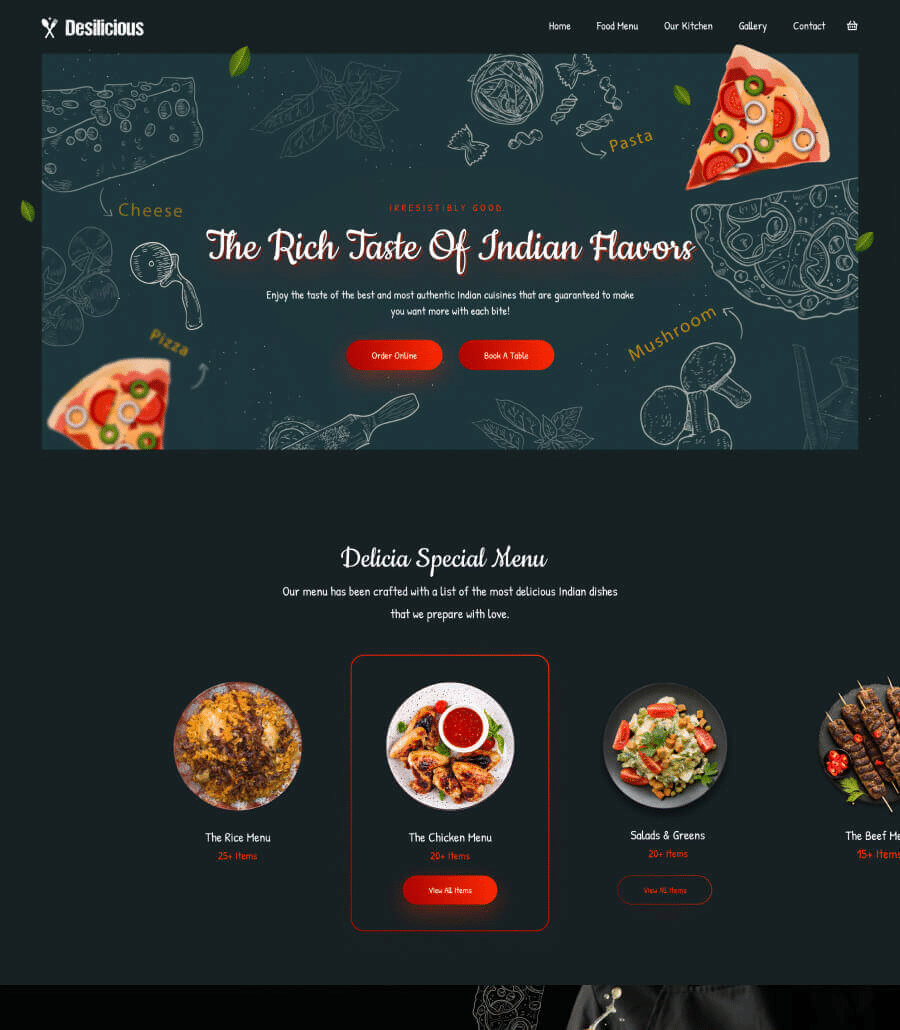 Desilicious is a beautifully designed WordPress website template collection from Templately. It was created specifically to highlight Indian eateries and diners around the globe. Additionally, it is ideal for all South Asian or Indian restaurants, eateries, diners, and more. With just a few clicks, you can combine the nine fully editable landing pages included in this delicious template set with your preferences. And most importantly, this amazing template is completely free. So, you can easily download it and start using it.
Things You'll Need To Get Started:
A restaurant website means people can order food, make reservations, and explore menus directly from your website. And Desilicious has all the essential pages you will need for your Indian restaurant website. This template has fewer dependencies on other plugins. So to unleash its full potential, you must install and activate the plugins below.
🟪 Elementor: As we are planning to create a website with zero coding in Elementor, you must install and activate the Elementor plugin from the WordPress repository.
🟪 Templately: Desilicious template is available in Templately. So you must sign in for Templately and integrate it into your WordPress website so that you can directly access all the stunning templates instantly.
🟪 Essential Addons For Elementor: Most of the elements used in the Desilicious template come from Essential Addons plugin. So, you must install and activate it as well.
🟪 WooCommerce: If you are planning to sell and manage reservations, WooCommerce is the plugin to get. With it, you can function properly on your Indian restaurant website. So install and activate it as well.
Next, open a new page in Elementor. There you will find the blue 'Templately' icon. Click on it, and you will be directly redirected to the Elementor template library. Search for 'Indian Restaurant' there. And you will find Desilicious template packs and other suggestions.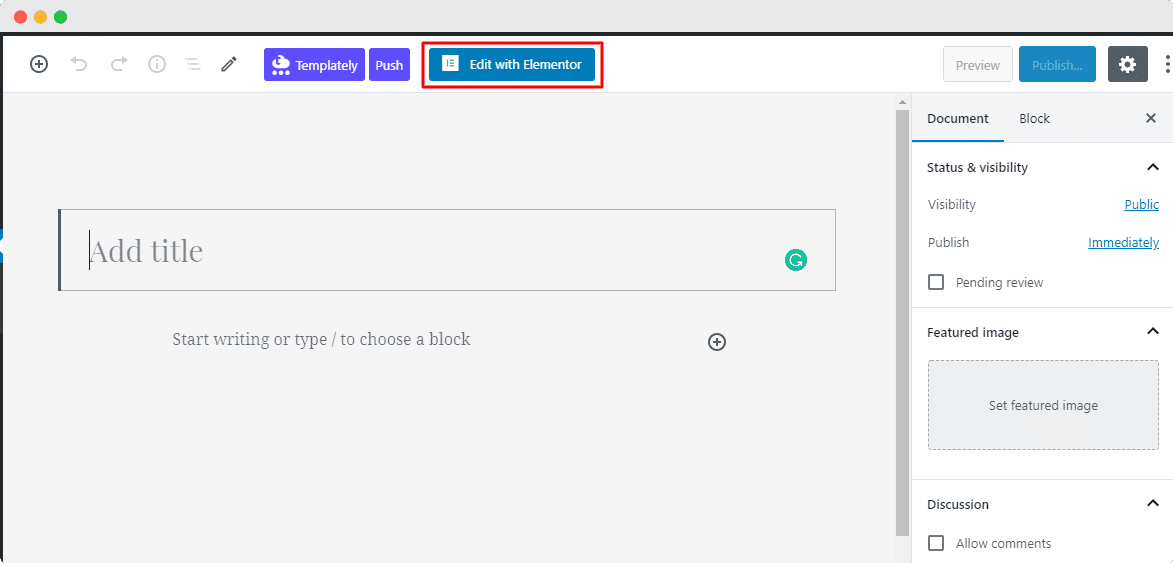 Explore the template's live demo and get an idea of how it will appear on your website. If you are ready, then hit the 'Insert' button. The template will be added to your web page instantly.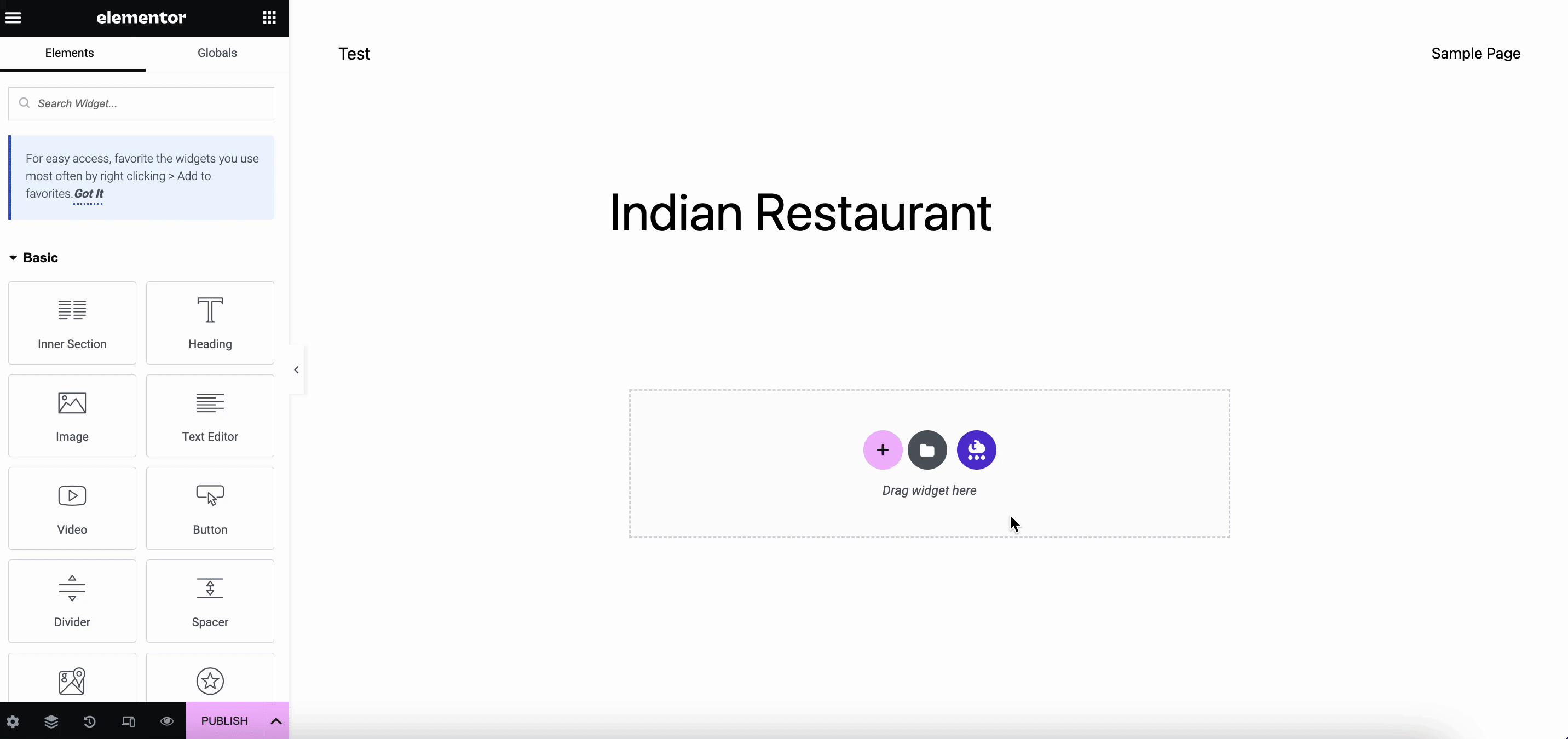 Step 2: Give The Restaurant Template Your Personal Touch
It will take a few minutes to load the entire Indian restaurant template onto your website. You can see that every section looks great if all necessary plugins are installed and enabled. Check out how it will appear into your website.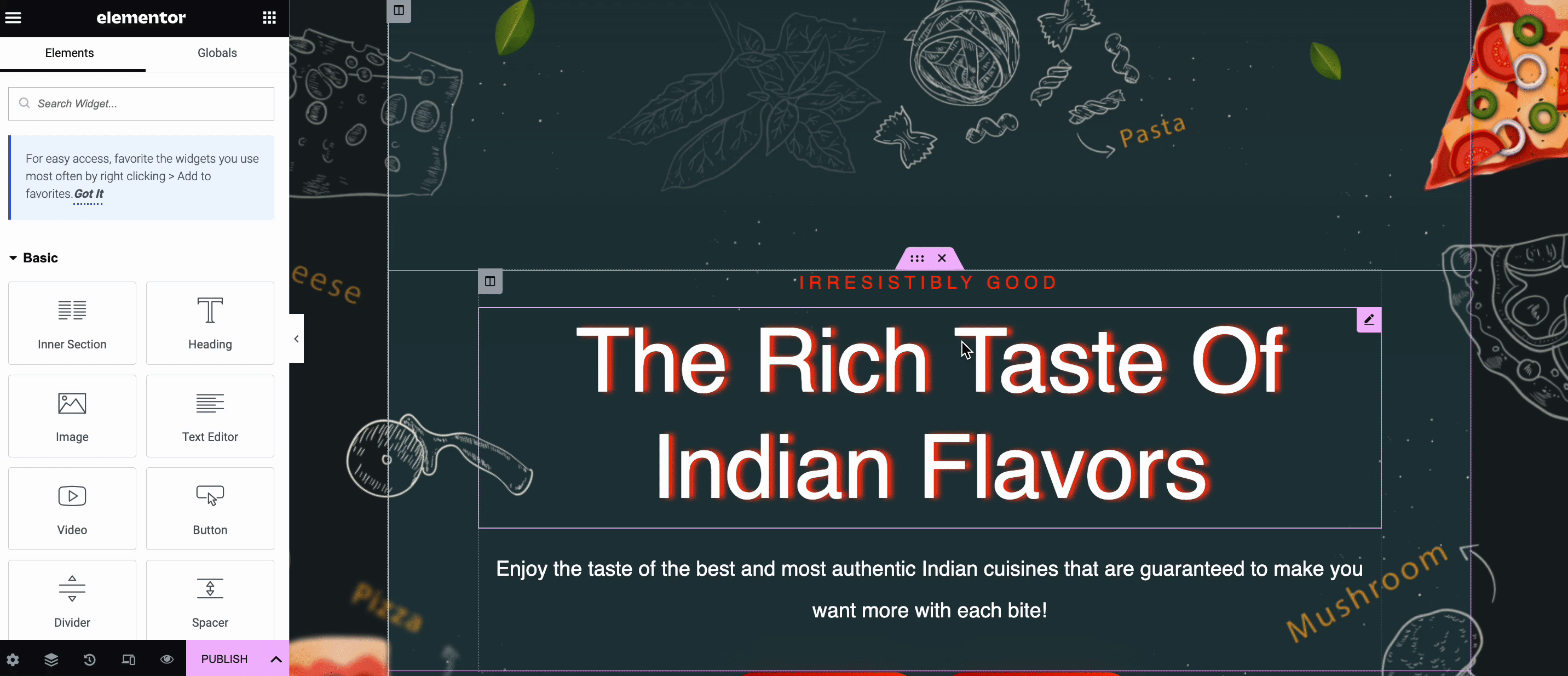 All Templately templates are created in such a way that you can use the ready content and color theme for your Indian restaurant website as well. But, if you have enough content and image resources, you must replicate the demo images, and content with the original ones.
Select the text, image, or section you want to modify. On the left side, the editor panel will be opened. From there, you can customize, content color, size, height, width, alignment, links, images, and all.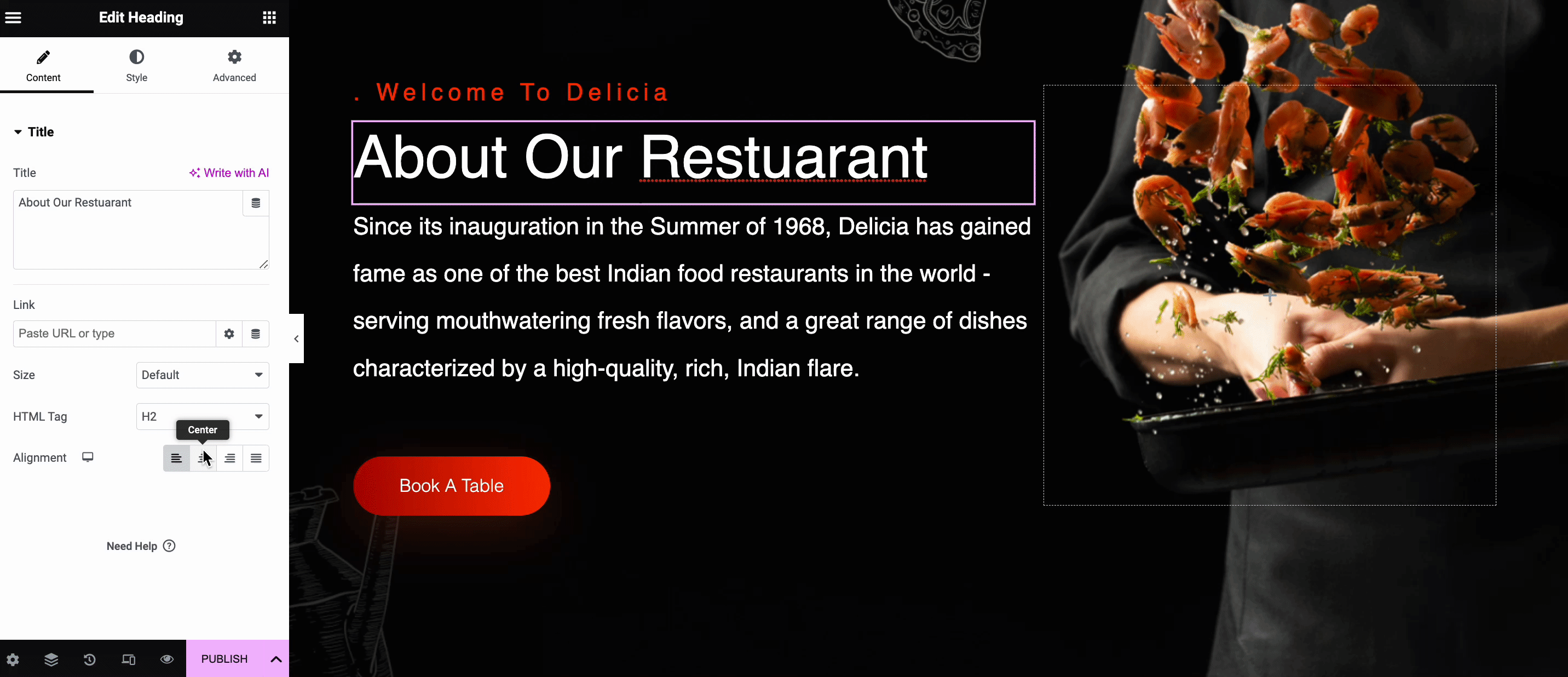 Step 3: Collaborate Design With Your Team Using Templately WorkSpace
The mentionable benefit of using Templately templates is you can design your Indian restaurant website in collaboration with other teammates. There is a feature called 'Templately WorkSpace'. With this, you can share and manage all your customized designs with others. So that you don't have to design the same section repeatedly and all team members stay up-to-date about all the design updates.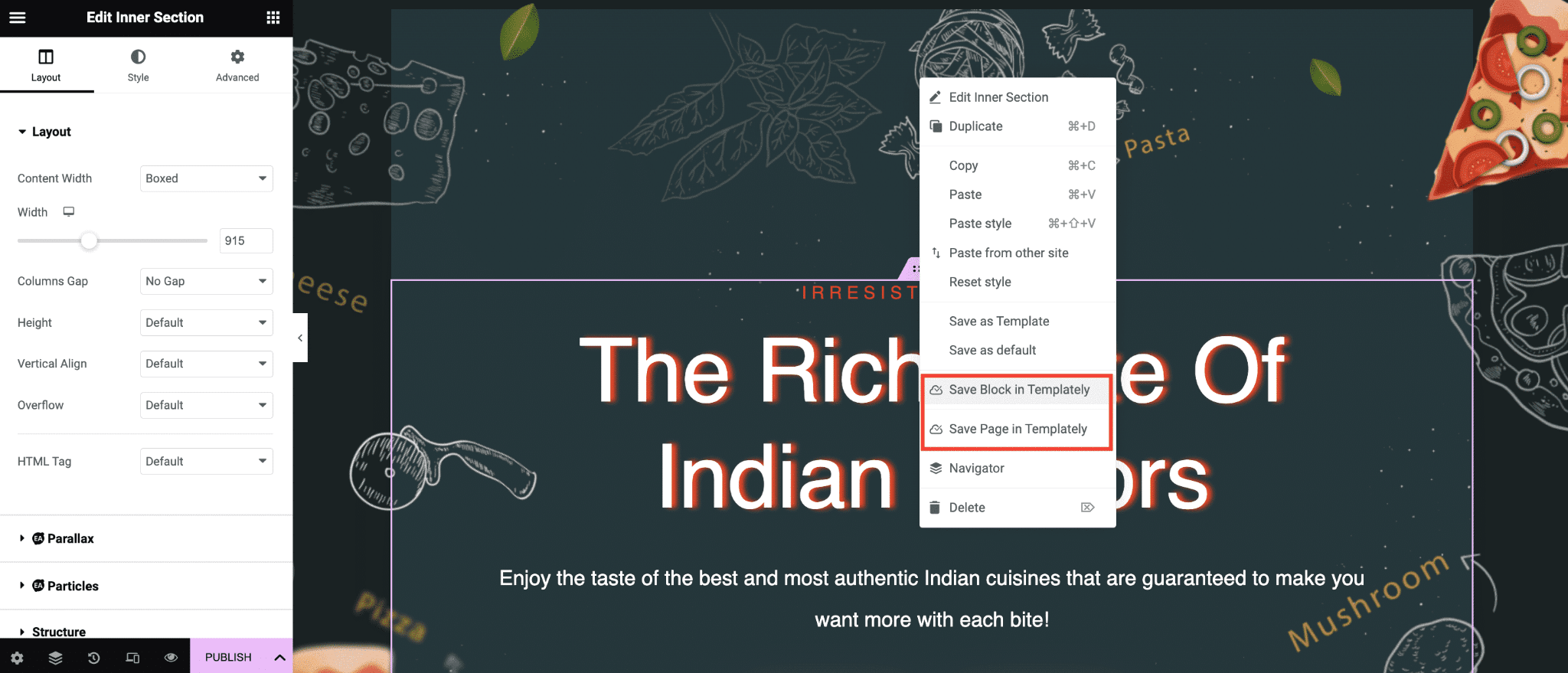 Publishing Your Website to the World
If you are done with all customizations and modifications, now is the time to make your website live. Click on the 'Publish' button, and your website will be live instantly. Congratulations! You have created your Indian restaurant website on your own.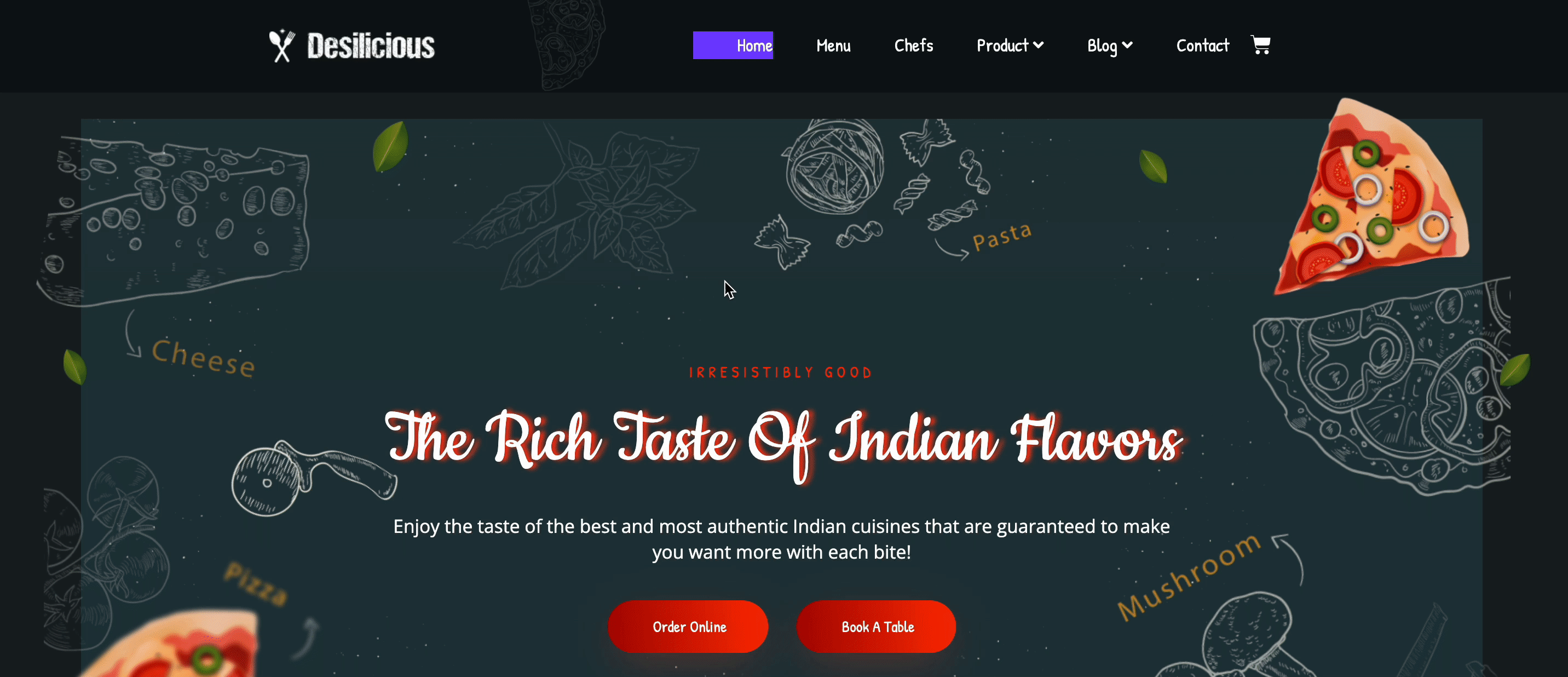 In the same process, create all the other pages of your website and share them with the whole world. This is how easily you can create your own Indian restaurant website with Elementor & Templately templates.
Tips: Enhancing Restaurant Website User Experience and Functionality
Only creating a website isn't the last step of your restaurant business. Now you have to promote it and reach your niche customer base. So that your restaurant becomes the most searched one in town. Follow the below steps and keep nourishing your Indian restaurant website.
1. Adding Contact Forms, Reservations, and Online Ordering
2. Integrating Social Media Sharing and Testimonials
3. Optimizing Your Website for Mobile Devices
4. Implementing SEO Best Practices for Better Visibility
5. Monitoring Performance and Analyzing User Data
6. Regular Maintenance and Updating of Your Website
Do you have an Italian website? Learn how to kickstart your Italian restaurant website with Elementor.
Attract All Foodies With Your Restaurant For Indian Cuisine
Nowadays, creating websites is easy and painless. Hopefully, this tutorial has helped you create your own Indian restaurant website. If you face any difficulties while creating, you can contact the Templately team anytime. Also, don't forget to subscribe to our blog to keep getting these kinds of handy tutorials, tips, and tricks.