How to Configure & Style Image Hotspots #
Content #
Image: Select an image from the MEdia library or upload a new one.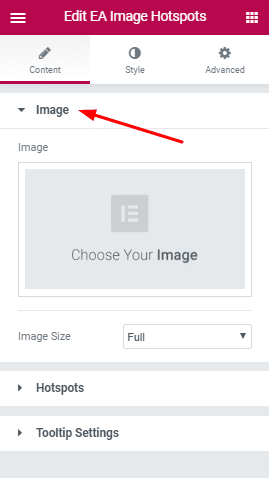 You can use the drop-down menu to specify an image size or opt to a custom size.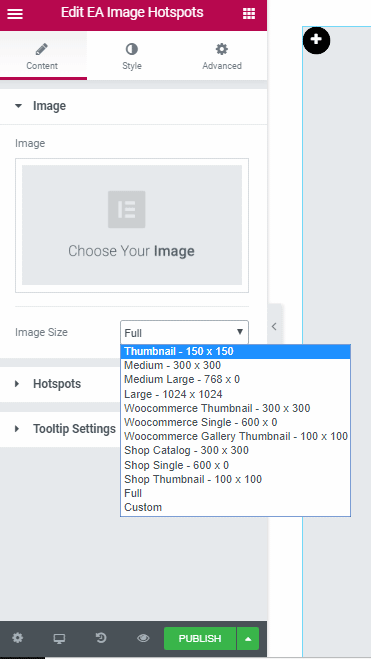 Hotspots: Each Hotspot that you add over the image will be presented as a separate card in the Hotspots section.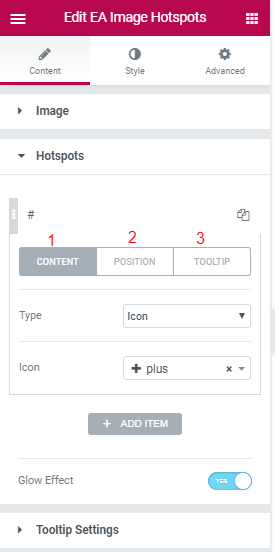 Content: From here select the type of content you want to use. You can use icon, text or keep the field blank.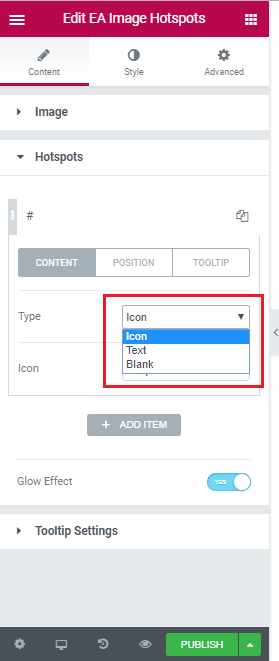 Position: You need to use two separate bars to pick a position for the hotspot marker.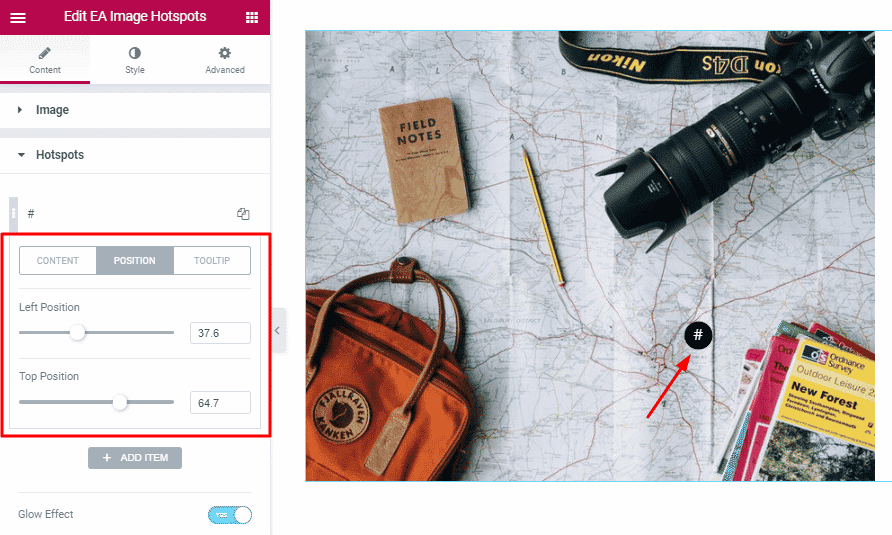 Tooltip: Tooltip is the dialogue box that will appear once visitors hover their mouse over it. Use the drop-down menu to select a position for the Tooltip. you also have a mini Editor at the bottom part of the card.
Tooltip Settings: You can set the Tooltip's size and its animation from here.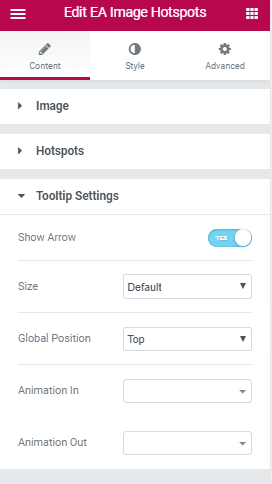 Style #
Image: Set the width of the image.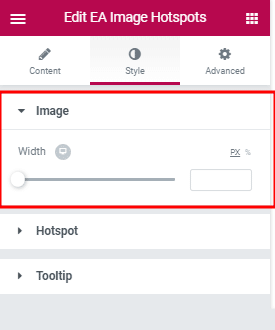 Hotspot: From here you can adjust the border, background color padding for the Hotspots. Click on the little pencil icon at the bottom to open the Box Shadow pop-up.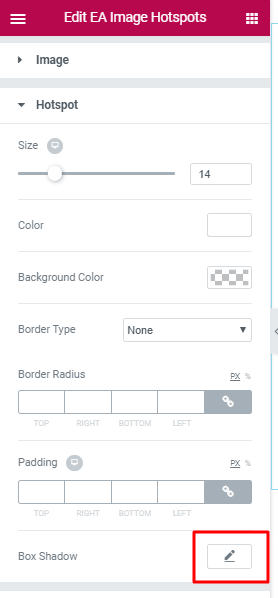 Tooltip: Adjust the text and background color. Click on the pencil icon at the bottom to open the Typography pop-up.