How to Configure and Style EA Product Grid #
EA Product Grid lets you easily display your WooCommerce products anywhere on the page with plenty of styling options. With the help of this element, you can create your Product Launch page in a few minutes.
1. How to Activate Product Grid #
Before you begin, make sure that you have 'WooCommerce' Plugin activated.
To use this Essential Addons element, find the 'EA Product Grid' element from the Search option under the 'ELEMENTS' tab. Simply just Drag & Drop the 'EA Product Grid' into the 'Drag widget here' or the '+' section.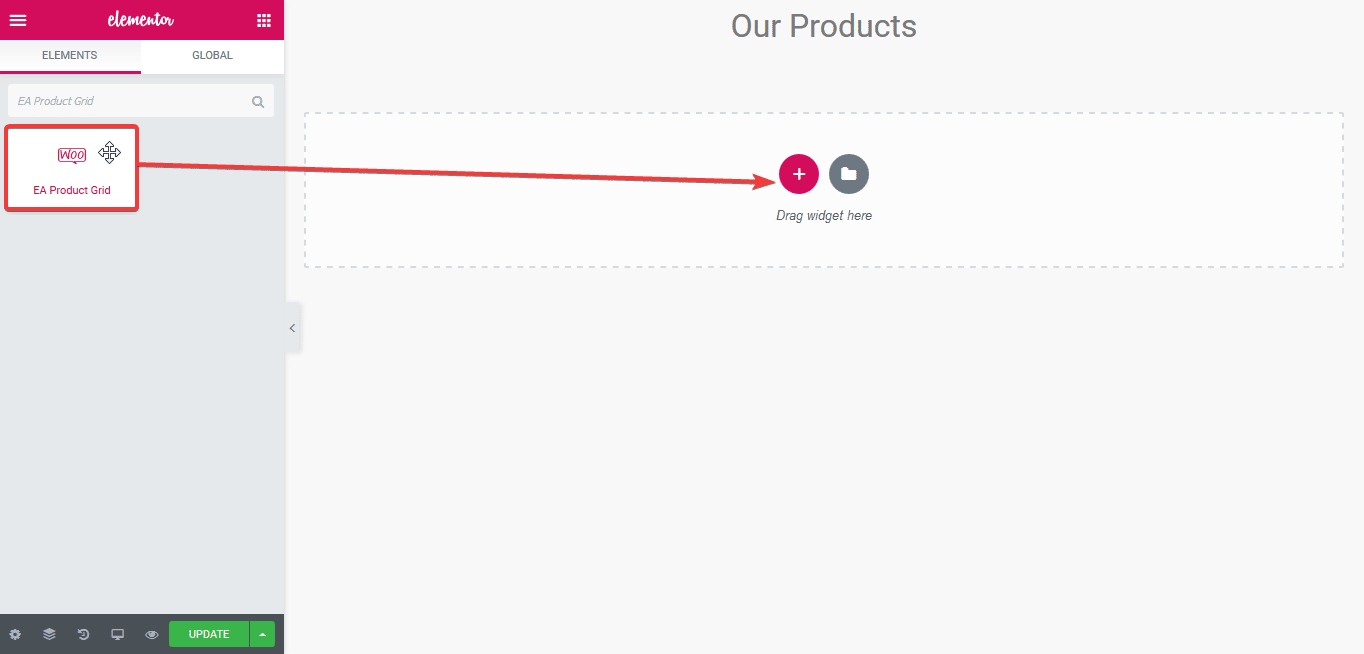 After you are successfully done with step 1, this is how the element is going to look like.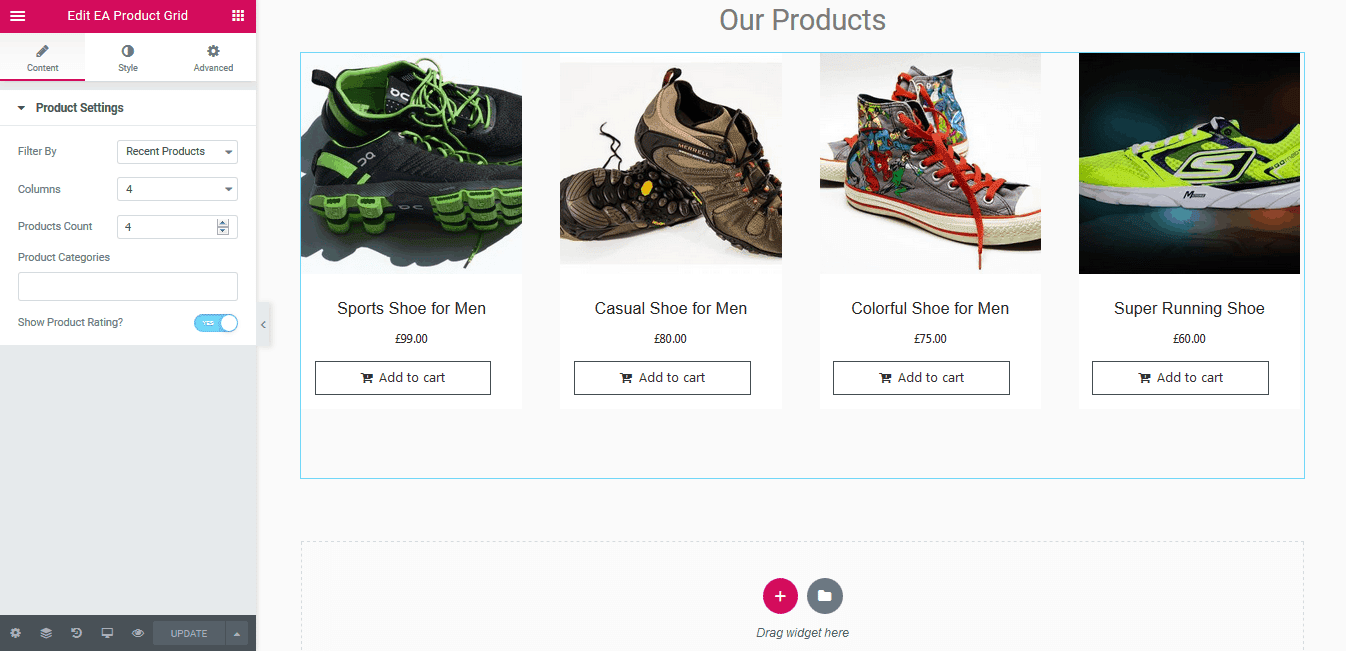 2. How to Configure the Content Settings #
Under the 'Content' tab, you will find the 'Product Settings' section.
2.1. Product Settings #
You can use the drop-down menu to choose your preferred Products Filtering. By default, it is Product Grid is filtered by 'Recent Products'. Besides, you can increase or decrease the number of Columns and Products you want to show. You can have a maximum of 6 Columns.
You can also add the 'Product Categories' to display the products to those respective categories. Use the toggle to enable or disable the 'Show Product Rating' option.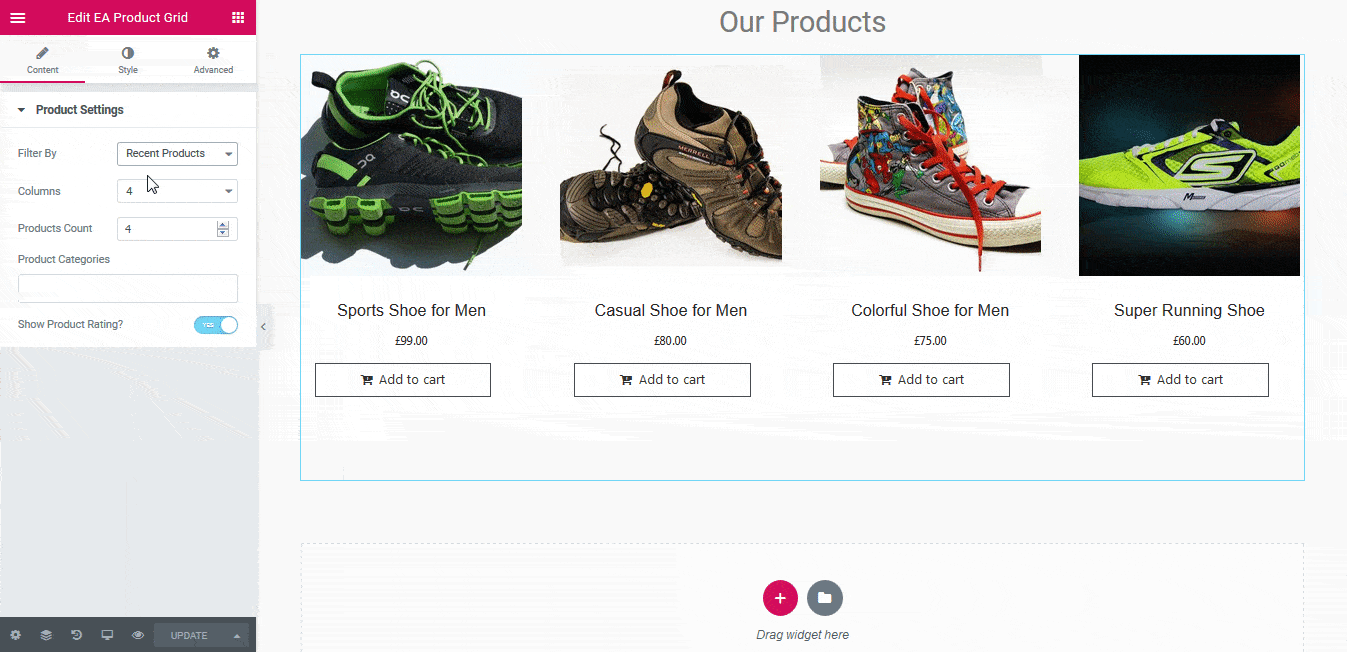 3.  How to Style Product Grid #
Switch to the 'Style' tab to style all the features of Product Grid.
3.1. Products Styles #
From the 'Product Styles' section, you can choose a 'Content Background Color'. You can also add a border and change its border radius.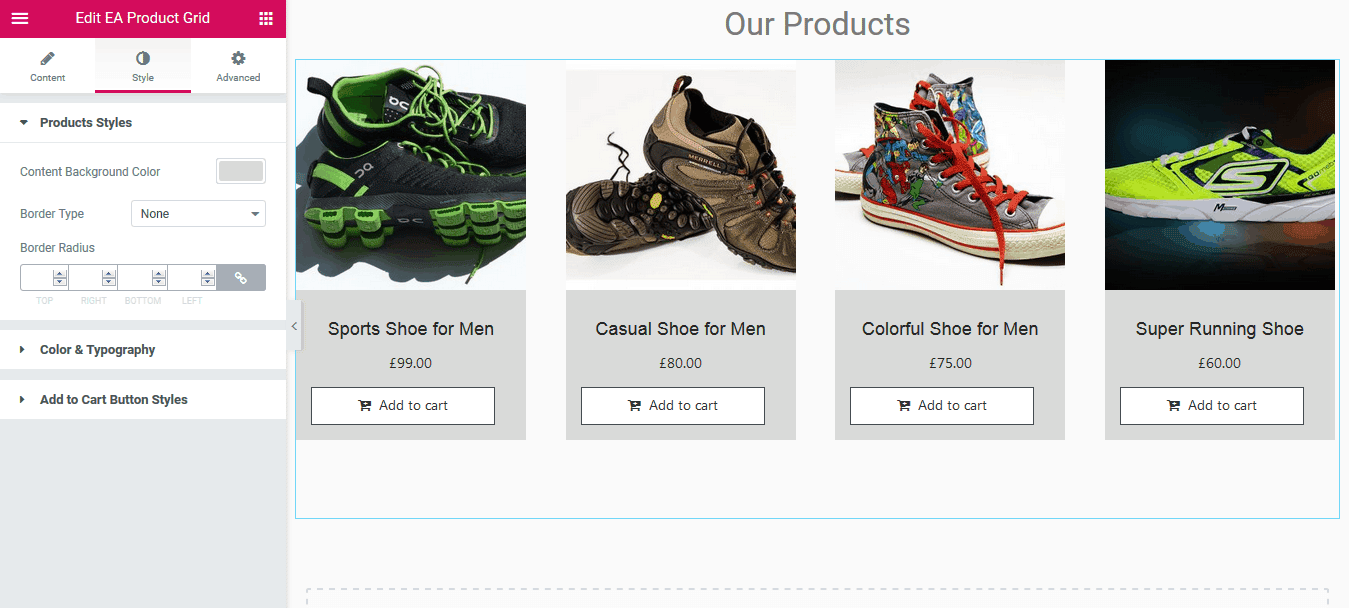 3.2. Others #
From the 'Color & Typography' section, you can change the color & typography of your Product Title, Price, Star Rating & Sale Badge. You can add styling to the 'Add to Cart' button for both actions: 'Normal' & 'Hover'.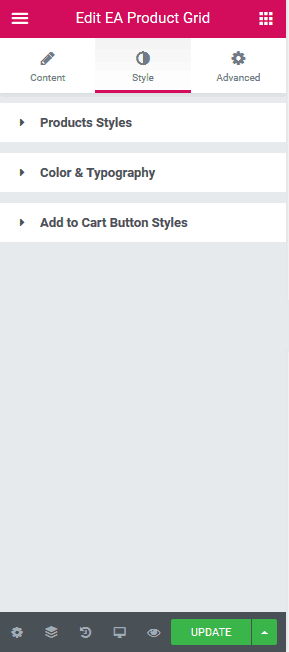 4. Final Outcome #
By following the basic steps and a bit more modifying, you can style your Product Grid as per your preference.
This is how you can display all your WooCommerce Products using EA Product Grid.
Getting stuck? Feel to Contact Our Support for further assistance.