After purchasing the PRO version, you will need to download Essential Addons in order to install the plugin on your WordPress website. Follow the instructions given below to download Essential Addons PRO. 
How To Download Essential Addons PRO? #
Go to your WPDeveloper Account and switch to the 'Downloads' tab from your account dashboard. From the 'Downloads' Tab, you will see a download link for the Essential Addons plugin you have purchased.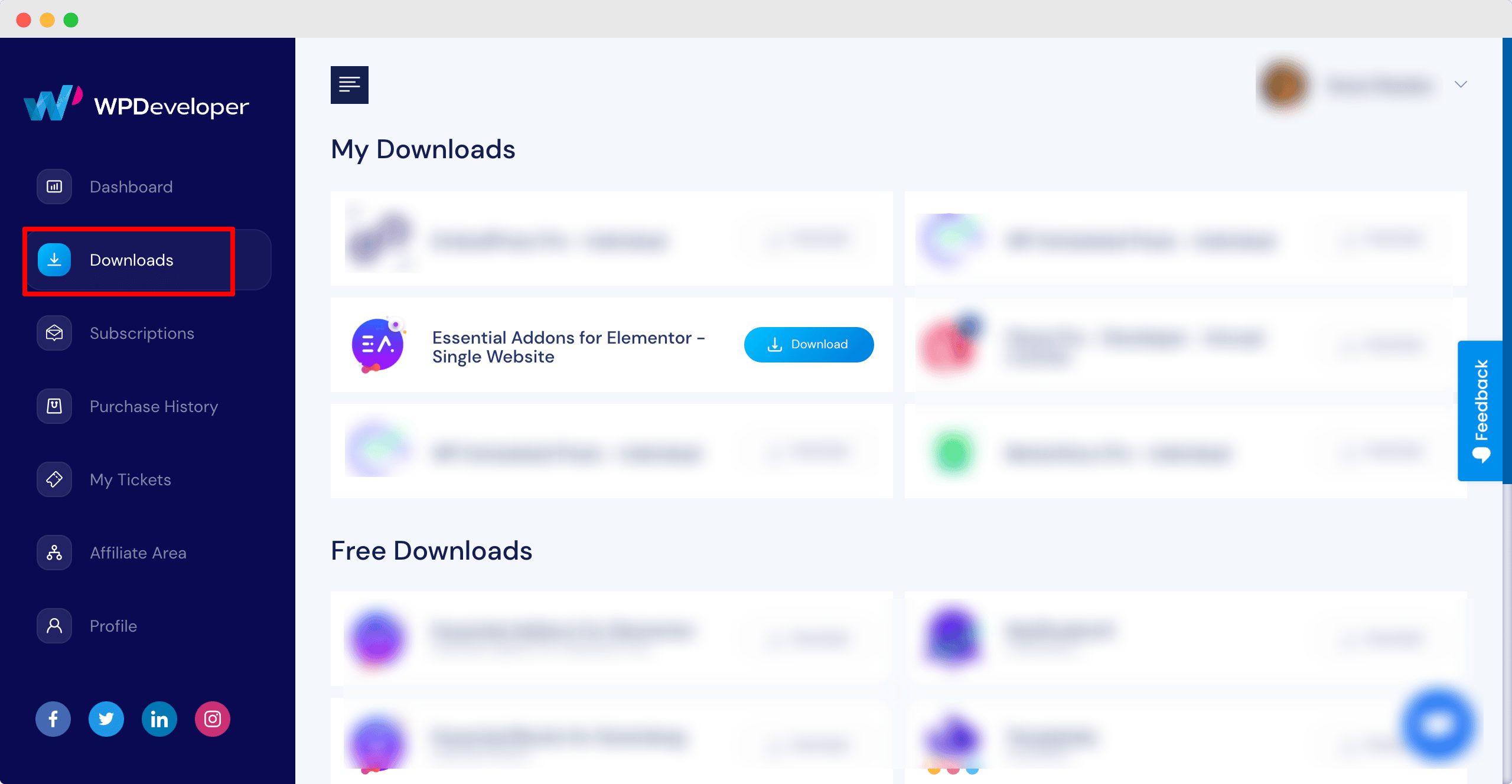 Just by clicking on this 'Download' button, you can download a zip file of your plugin. Do not unzip this file, you need to upload this zipped file of your plugin in order to install Essential Addons PRO on your WordPress website. 
Getting stuck? Feel free to reach out to our friendly support team for further assistance and join our Facebook Community.