How to Print Invoice for the Essential Addons Purchase #
Step 1: Go to the 'Purchase History' page of your WPDeveloper Account. Afterward, click on 'Generate Invoice' button.

Step 2: Fill up the form in the Invoice Page and hit the 'Save Billing Details & Generate Invoice' button. Make sure to fill in the three highlighted fields for including your personal VAT information in the invoice.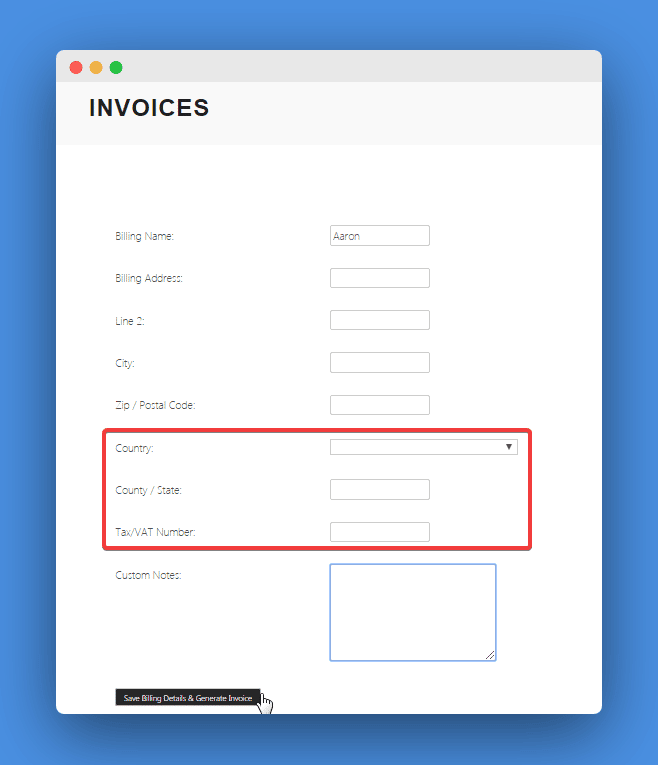 Step 3: After you have successfully generated your Invoice, simply just press 'CTRL+P' to Print the Invoice.