How to Check Essential Addons Purchase History #
Go to your WPDeveloper Account and switch to the 'Purchase History' tab from your account page.

Generate Invoice #
From the 'Purchase History' Tab, click on the 'Generate Invoice' button to get invoices for your Essential Addons purchase. Simply just fill up the 'Billing Details' & you will be able to generate your Invoice.
For more details, check out this documentation on how to print your Invoice.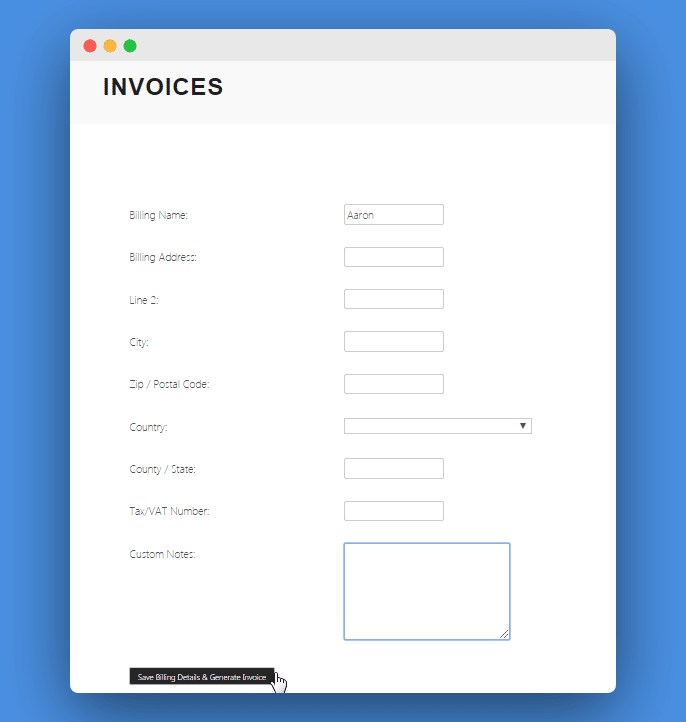 Re-Download the Essential Addons Zip File #
Click on the 'View Details and Downloads' button to visit the 'Purchase Confirmation' page. From that page, you can see all the details about your Essential Addons purchase as well as find its downloadable Zip file.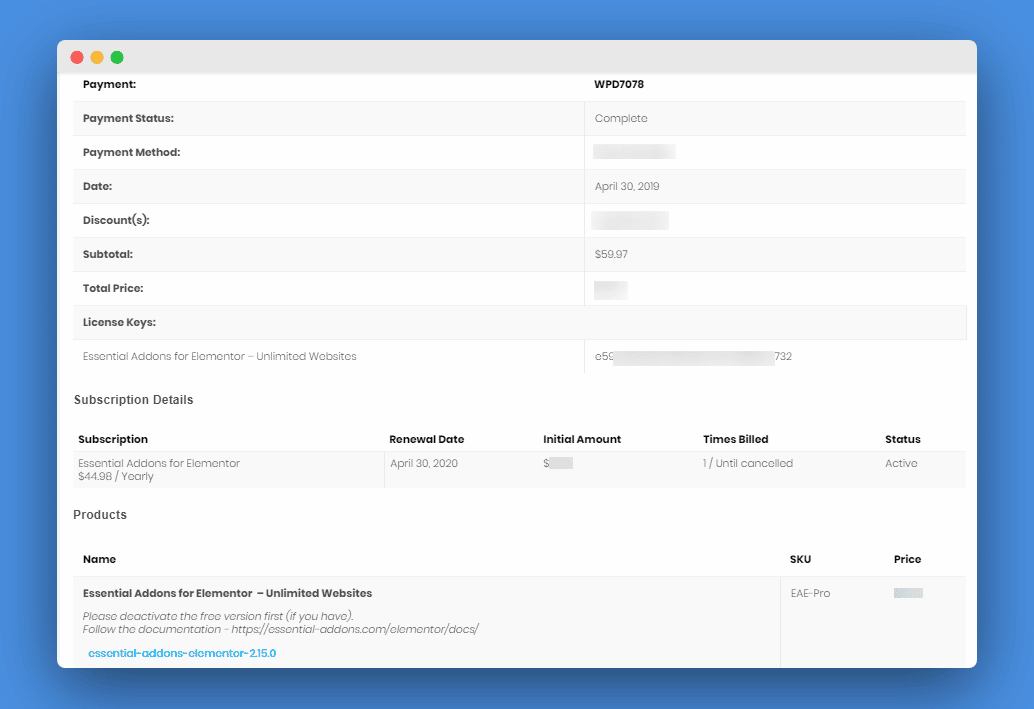 Get the License Key #
Click on the 'View License' button to retrieve the License key for Essential Addons. You will be redirected to a new page. Simply just go ahead and click on the 'Golden Key' icon to get the License Key.