If you want to review your purchase history for Essential Addons for Elementor PRO, follow the step-by-step instructions given below.
How To Check Essential Addons Purchase History? #
Go to your WPDeveloper Account and switch to the 'Purchase History' tab from your account dashboard.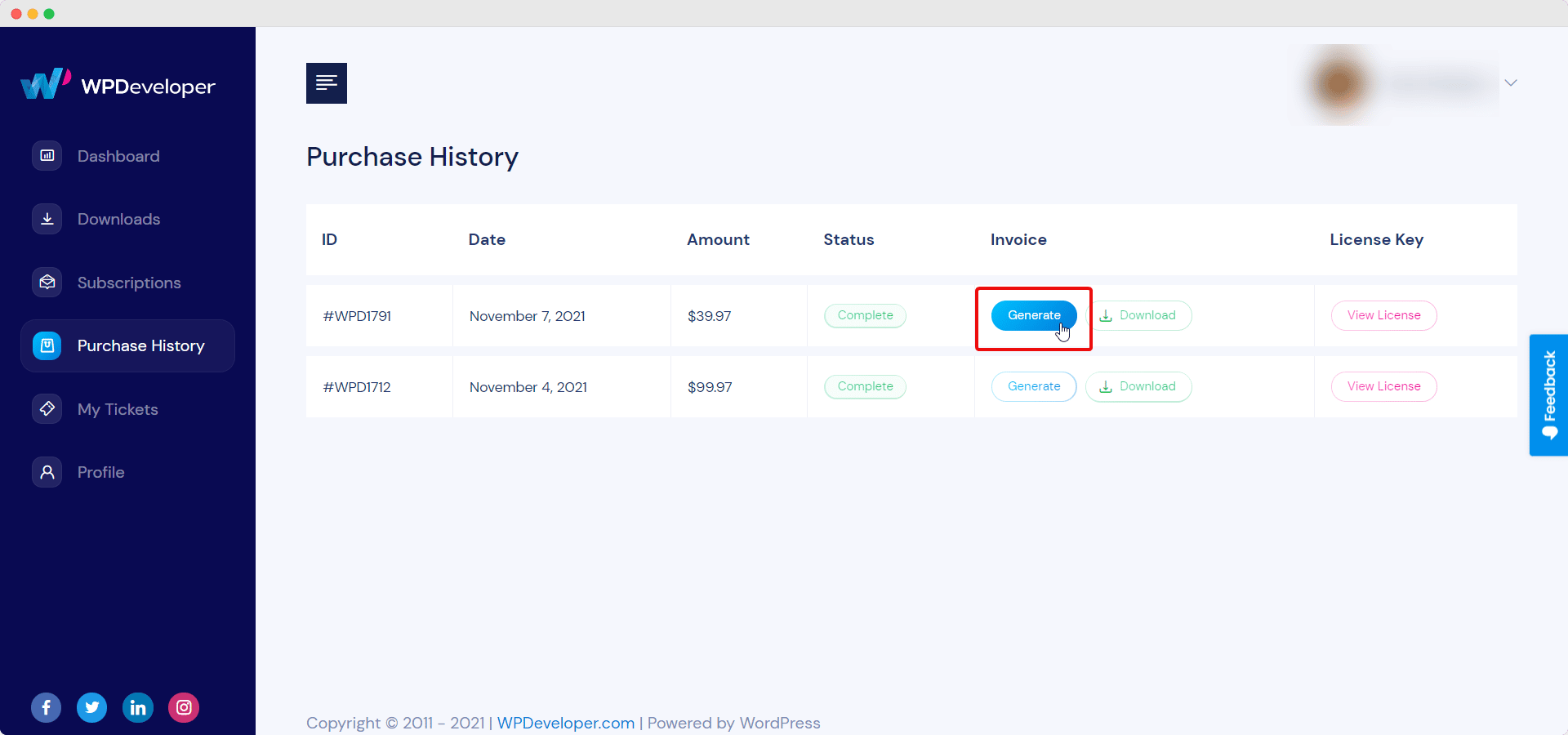 Generate Invoice #
From the 'Purchase History' Tab, click on the 'Generate Invoice' button to get invoices for your Essential Addons purchase. Next, fill up the 'Billing Details' and other relevant information. Afterward, you will be able to generate your invoice by clicking on the 'Generate' button at the bottom of your page.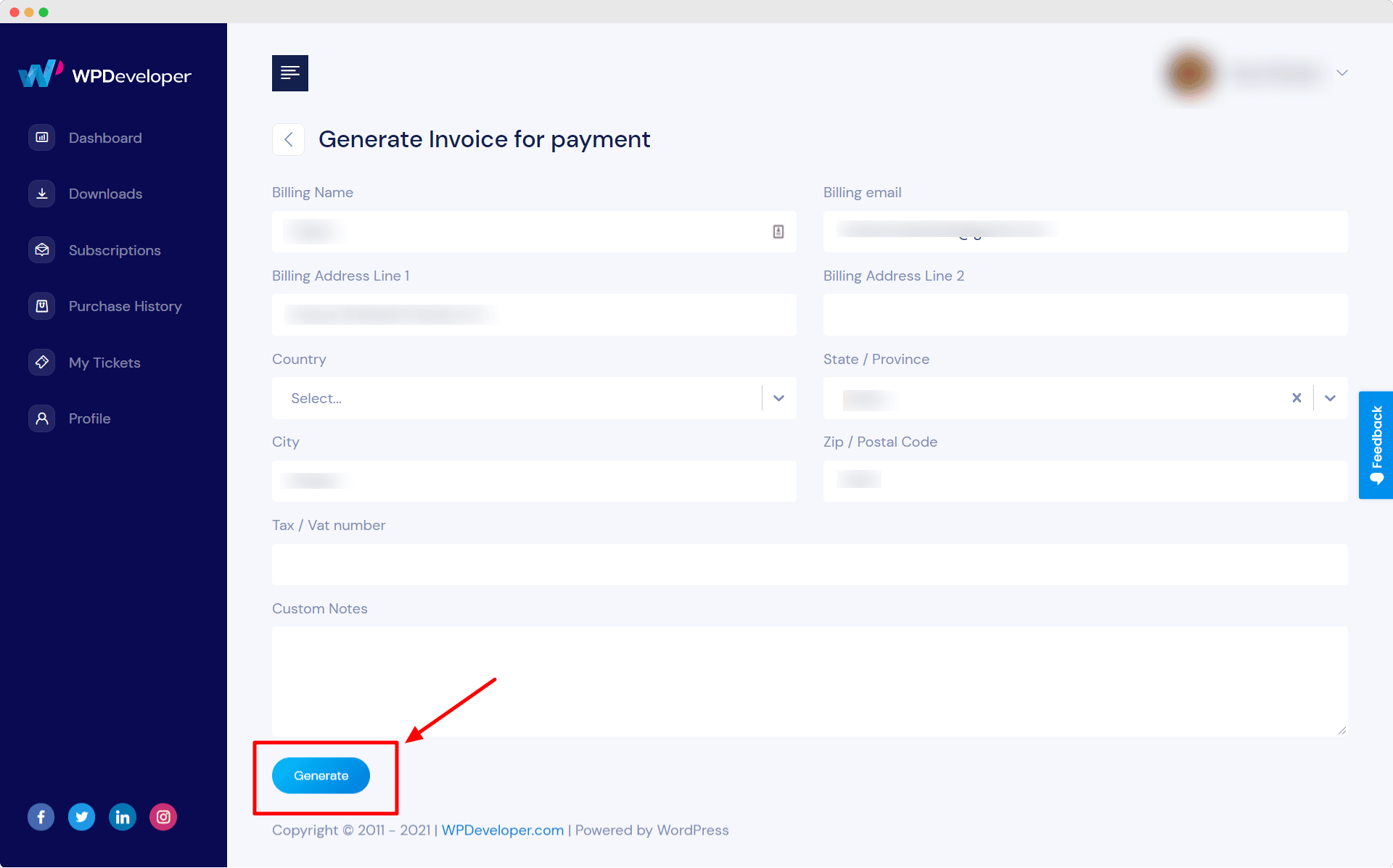 Your purchase invoice for Essential Addons PRO will be generated. You can then download the purchase invoice by clicking on the 'Download' button and saving it as a PDF file on your local storage to print it later.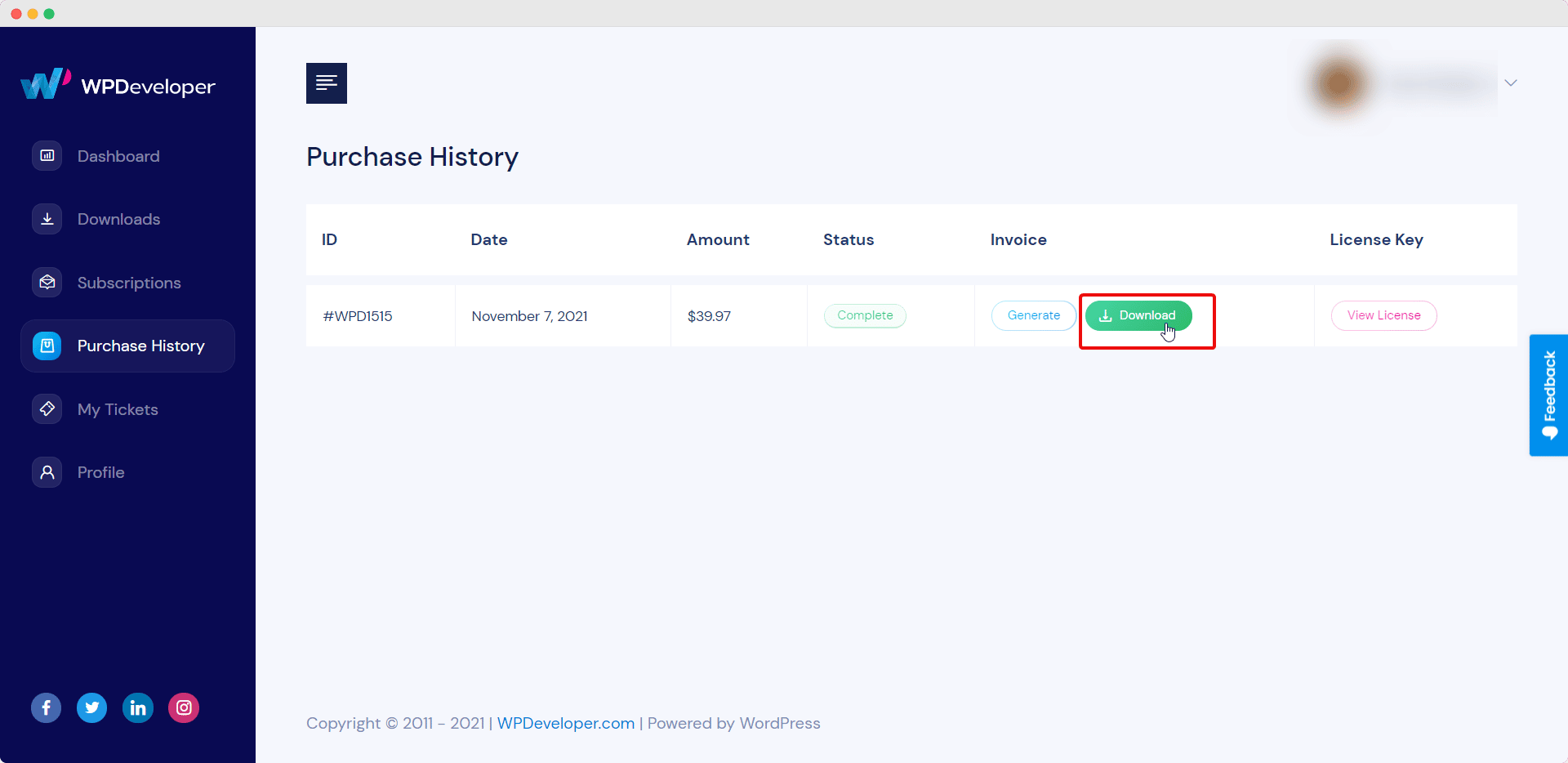 For more details, check out this documentation on how to print your invoice.
Getting stuck? Feel free to reach out to our friendly support team for further assistance and join our Facebook Community.