After purchasing Essential Addons PRO, you can easily check and view your subscriptions anytime from your WPDeveloper account. Follow the steps given below to learn how to do this.
How to Check My Essential Addons Subscription? #
Go to your WPDeveloper Account. Then, go ahead and switch to the 'Subscriptions' tab. From the 'Subscriptions' tab, you can see the 'Status', 'Renewal Date',  and 'Initial Amount'  of your Essential Addons license.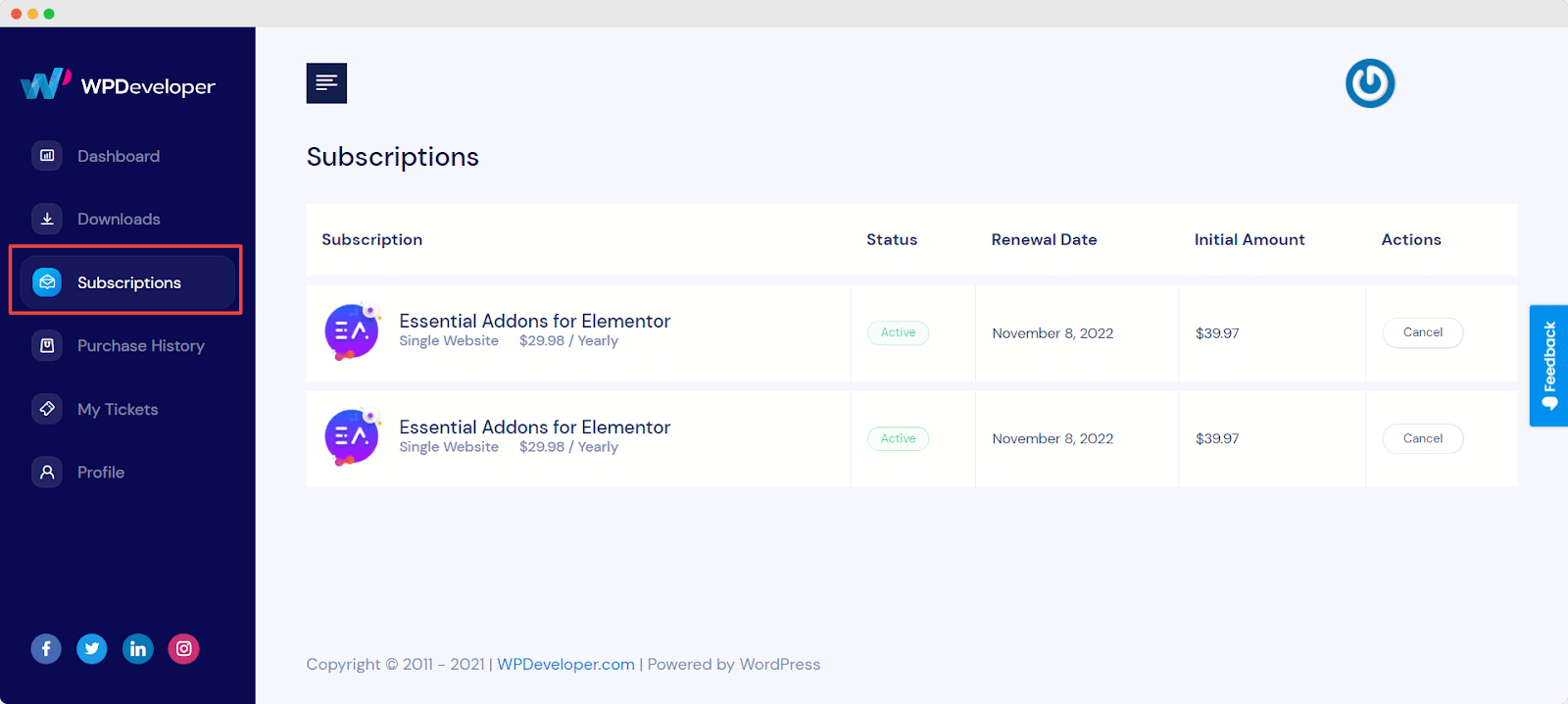 Getting stuck? Feel free to reach out to our friendly support team for further assistance and join our Facebook Community.