How To Translate Essential Addons for Elementor Pages With WPML
Essential Addons offers compatibility with the ever-so-popular WPML Multilingual Translation Plugin. It allows you to translate your amazing websites built with Essential Addons for Elementor to any language you want.
Follow these steps below to translate your Essential Addons Contents with WPML:
Get Your Page or Post Ready
First of all, let's make sure that you have your page/post built in with Essential Addons for Elementor.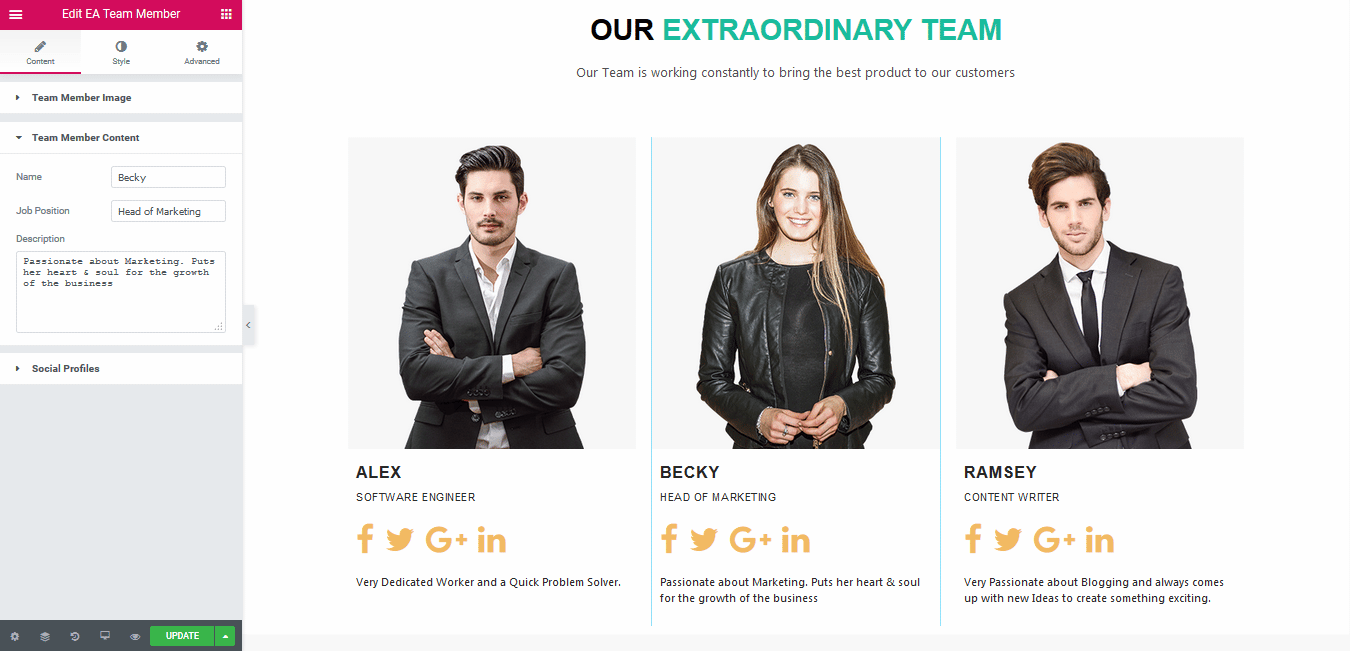 Now, go to your WordPress Dashboard and go to the Posts/Pages depending on which you want to translate. Then, you will find a big 'Plus' sign which will allow you to 'Add Translation' to your defined Language. Simply just go ahead and Click on this 'Plus' sign.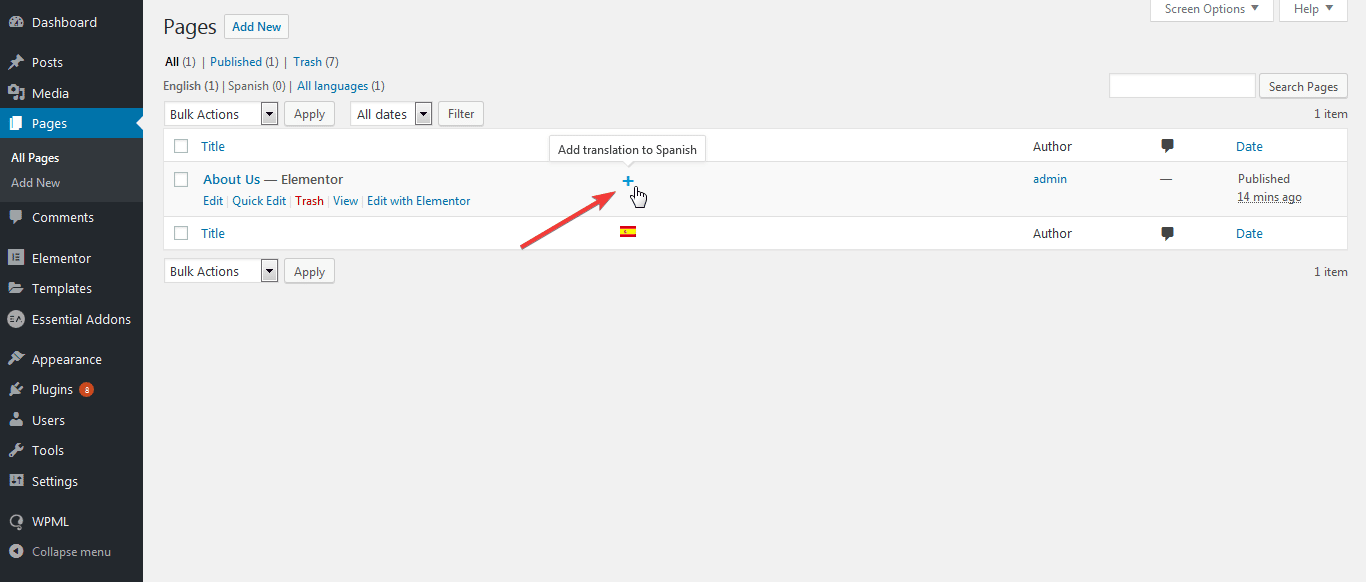 You will then be redirected to a new Page/Post creation page. Simply just add a Title and Click on 'Edit with Elementor'. Then, save it as a draft or publish it.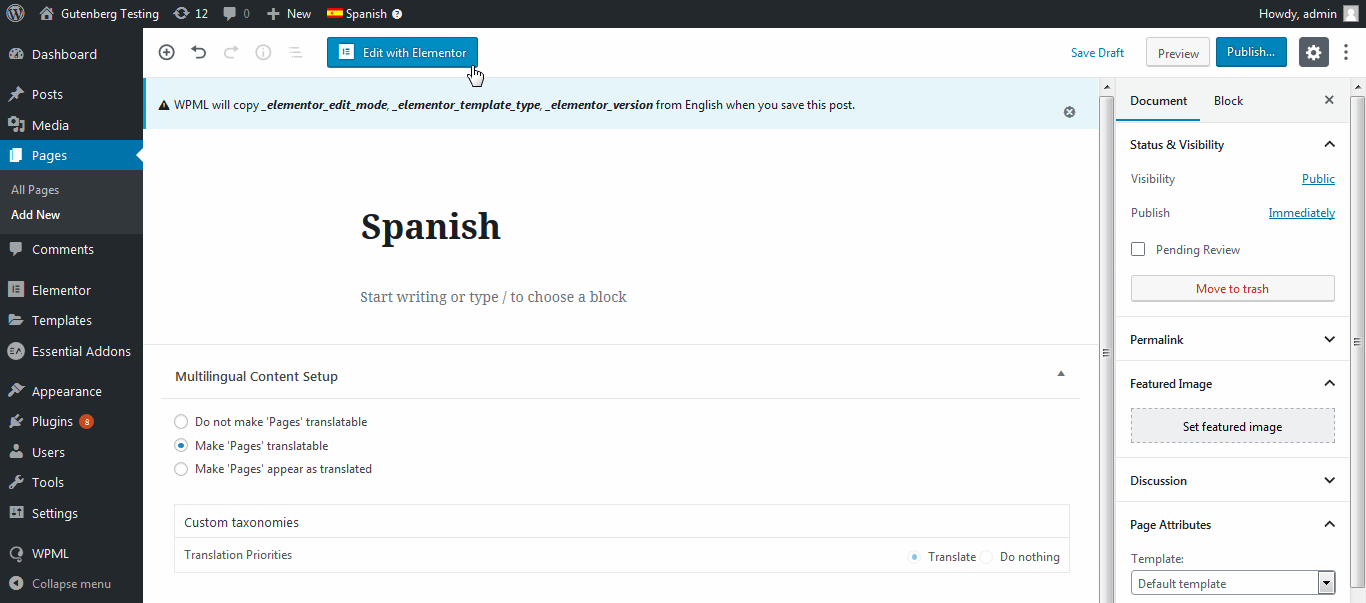 Translations with WPML
After you have finished configuring the previous steps, simply go to your WordPress Dashboard and navigate to wp-admin -> WPML -> Translations. You will be able to see all the available 'Translation Queues'. Just go ahead and hit the 'Edit' button for the page/post which you want to Translate.

You will then be redirected to the 'Page Translation' where you will be allowed to translate the Essential Addons contents as you want. This is what it would initially look like: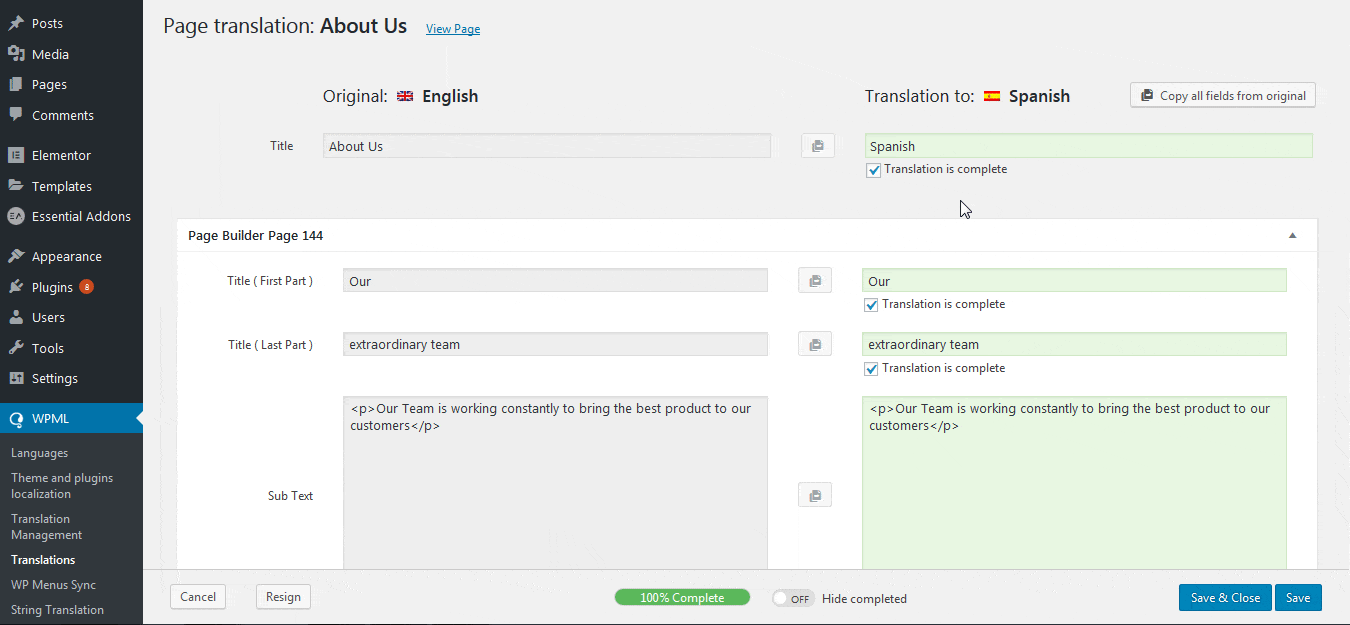 You can simply go ahead and translate the Strings in your chosen Language. Make sure to check 'Translation is Complete' box once you are done translating. Don't forget to click on the 'Save' button to make these changes effective.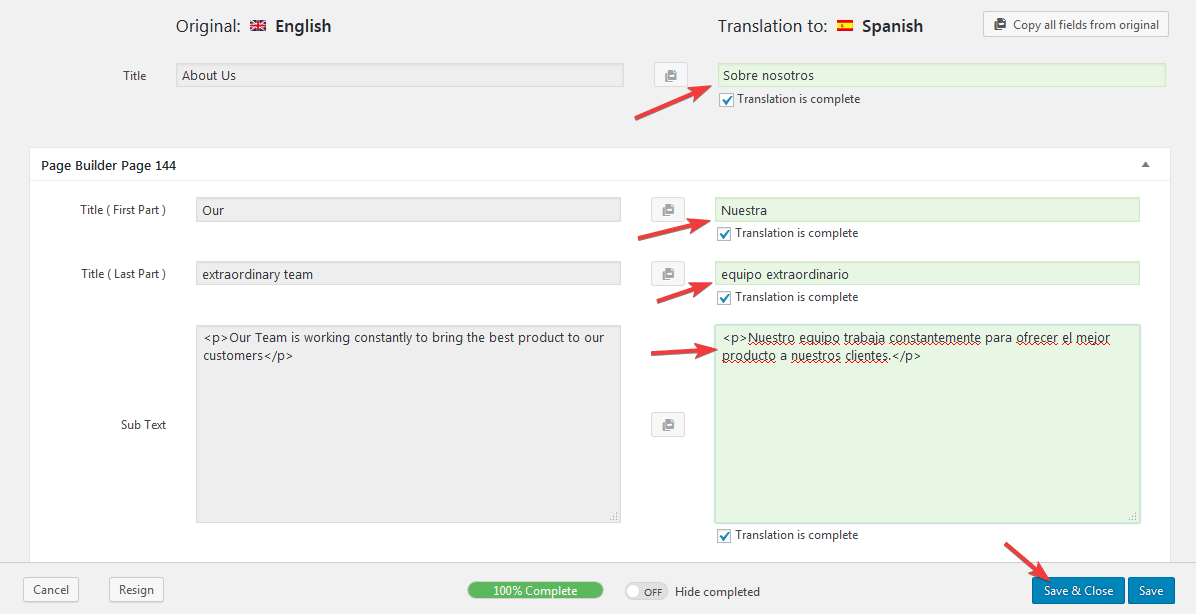 After you have finished translating in your chosen language, this is how your page/post is going to appear for that particular language: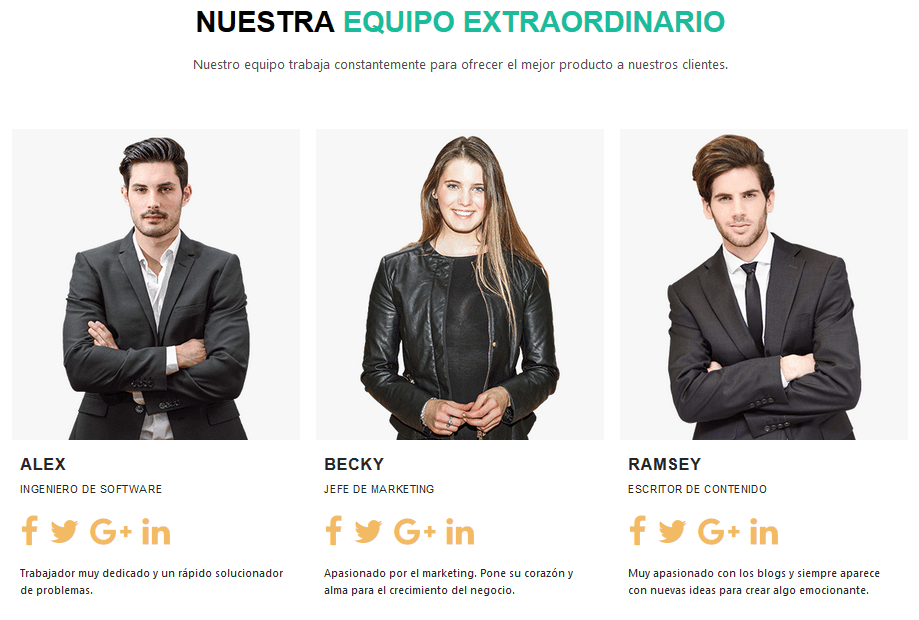 This is how you can easily build Multilingual websites with Essential Addons for Elementor and WPML. For more information, you can also check out the documentation on how to use Translate Elementor with WPML .
Getting Stuck? Feel free to contact our Dedicated Support Team for further assistance.